I'm not exactly sure how I first found out about her.
She was called "that parent" and I knew I definitely did not want to be her. She was first mentioned in our intensive Early Intervention program for autism. I felt like a reluctant passenger being driven in a car. I had no idea where we were going. I would just get in and grip the door with white knuckles and hold on tight, while my heart pounded in my ears. I kept my eyes closed and prayed for the moment we arrived to wherever the hell it was we were going. I was a scared momma to a precious 2 year old boy who didn't talk, and clutching another newborn baby boy.
Hearing and language evaluation assessments? OK. Psych evaluation? Are you sure? OK. Stop doing this, start doing that immediately- check and check! Vineland and ADOS, CARS2, and one trillion other assessments and evaluations- OK. They were driving us wherever they said we needed to go, and we believed them because they were the experts.
We would finish our day, go into our home, and peel off all our labels. We would watch TV and play in the back yard and do bath time like we were a regular old family.
Because we were. I just didn't know that 'regular' could look like this at the time.
And then I started to learn and pay attention. I realized I didn't need to go everywhere this car was driving us. So instead I would white knuckle grip my own steering wheel, instead of the passenger door handle of life. I became educated on things like autism, developmental delays, sensory processing disorder, severe language disorders, behavior, auditory processing, communication, motor planning disorders and executive function.
I was no expert on any of these topics, not even close, however, I was an expert on Greyson. The only one in the world, in fact, and my input mattered.
There was no Special Needs Parent school, so I created my own crappy version, by reading and researching, interviewing professionals and parents, trying and quitting a million new things. It's crappy because it never fully prepares you for everything because the game and the rules are always changing. And you can't graduate from this school- you just keep learning, because what you need to know constantly changes as does your child and your environment.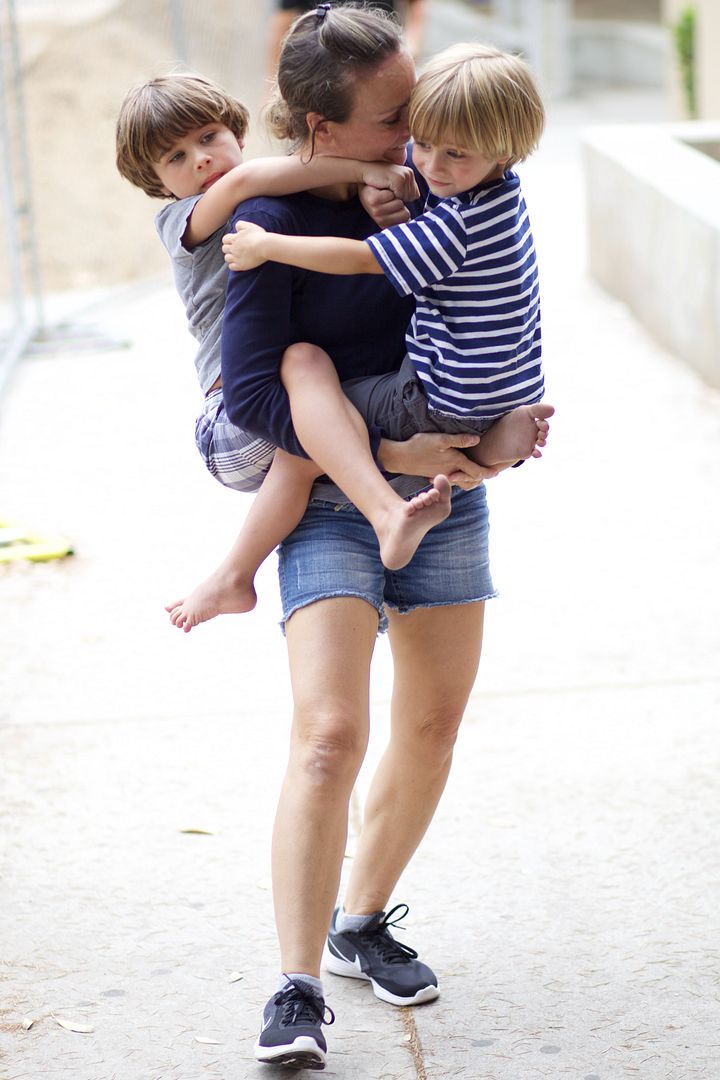 Since then, I've been extremely involved in the education of my two little boys, now both with autism, 7 and 5 years old. I micro-parent. Oftentimes, it was while wearing a permanent apology- like I wasn't entitled to do this and be this. Like I was bothering people by asking, discussing, listening, requesting, suggesting. Always with kindness, absolute respect, trust, and an invitation to open communication and collaboration.
Last year numerous factors in my oldest son, Greyson's classroom were off, and my gut would not let it go. The prior year I heard abuse coming from that classroom. Abuse that haunts my husband and I to this very day. My gut would wake me in the middle of the night and ask me questions I didn't know the answers to. What is going on in that room? The more I sought information, the more evidence I gathered, the more obvious it became that things weren't right. Greyson's behavior began to change. He was losing language and screaming intensely when frustrated. He wasn't meeting his IEP goals, yet there was no data provided to be able to explain why. When his teacher described him, it was clear she didn't know Greyson; his strengths or his weaknesses. I didn't receive a single Progress Report all year, a Special Education report card equivalent.
Questions I had were met with complaints, defensiveness and eye rolls that made my face burn. My son was coming home with crayon scribbled papers as proof of his daily work. Email requests to observe Speech Therapy were ignored. So I scheduled an observation in person. It was cancelled, as well as the subsequent one I scheduled after that. The Speech Therapist told me my son repeatedly throws his body on the floor when it's time to leave Speech, and he's probably going home with his legs covered in bruises.
But no- I can't observe...And no, I can't bring our home behavior therapists to observe and collaborate ways on keeping my son safe.
I would constantly wake in the middle of the night in fear or in anger. Tears forming a permanant path from the corner of my eye, down to my pillow. We requested school records, as is every parents right. There was no Speech service log, notes, data, or information provided.
I was told by someone in the District that the SLP didn't really do therapy or take data. Finally his outbursts in leaving Speech (usually a highly NON preferred activity) made sense. I let the school know that Greyson would NOT be receiving Speech Services until I was allowed to observe. This woman began harassing me outside of school- attempting to make sure I kept my mouth shut on this topic.
I'm no longer afraid of telling the truth.
It was a hellish year. A year filled with too much regression and too many tears. It brought me to the realization that I am absolutely "that parent" and I always will be. My son deserves it. And I have to make sure he is getting what he needs, more than I have to make sure people like me.
As a wise person in the school told me once when I offered excuses for requesting information, Stop- you do not need to apologize for being a good parent. They are so right. There is absolutely no reason to apologize for being "that parent". She is respectful, and she trusts you until you give her reason not to. She loves her child more than words and fear and hope combined. She educates herself on the matters affecting her child. She communicates, offers advice, asks for your input, listens, collaborates. If you are doing the right thing, she is your greatest classroom asset. If you are doing the wrong thing- she will figure it out. You should just change fields now if you hate your job.
Many Special Education programs are broken or outdated. They lack a solid foundation to build on. My son's school is no exception. And t
he sad fact is, excellence isn't always rewarded, and incompetence, negligence and apathy isn't always punished. No matter how amazing of a house you are trying to build- it can not exist on cracked foundation.
However, there are some amazing individuals within these broken districts working their tails off for our children within our schools.
I will continue to work with those tireless, passionate Special Education teachers, therapists, and professionals so they know they do not have to do this job alone. I can't imagine the struggles they encounter every single day. We are forever indebted to the love and sacrifice you pour into our children. The work you pour into our kiddos pays off in dividends, long after you are done working with them. And we keep your name alive in our house.
Remember Miss Mary, Grey? Man, wasn't she was the greatest?
As long as I am
Greyson

and
Parker's Mom, its my job to work with the school to make these programs better for all children. I have a ground level view, and I can offer a lot of insight. Right now, we still have a lot of work to do.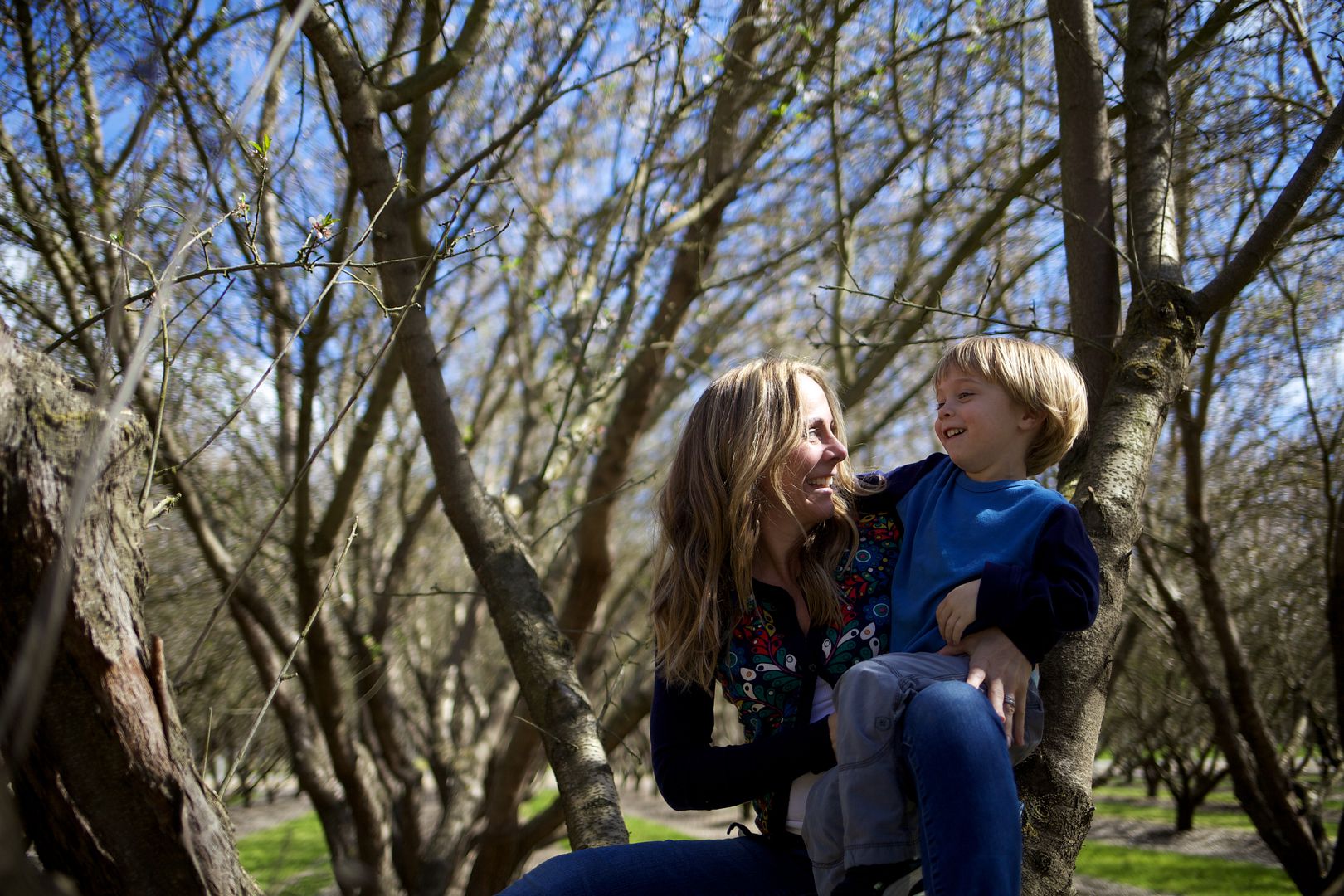 Over the past five years I've realized, I am "that parent", and you know what? She's really not so bad at all. In fact, I am damn proud to be her.