I sat down and thought about the kind of post I wanted to write. I go back and forth between factual and emotional, and like most things, on most days, I think I will wind up somewhere in the middle.
We started pre-preschool for you today, Greyson. That goes for two days a week and combined with your twice weekly speech lessons- you are a very busy boy.
That's you with your teacher, Miss Jodi. She's helping you make sounds.
At around 18 months we noticed that you were not finding your words as easily as your peers. Your inability to communicate really began to frustrate you. Watching you struggle is not something I am good at, so we do what we can to help you. We like to "play words"- I show you picture flashcards on my phone.
You said, "Par" when looking at a picture of Parker the other day and I felt my heart beat outside my chest while the world stopped spinning for just one sweet moment.
Our days are spent together, just like the working girl living in Hermosa had once upon a time planned. We usually go for a walk in the morning with Parker or you and I go alone on a run when dad gets home from work. Sometimes in the morning we meet with your friend, Braden, and his Mom and I go walking in Woodward Park. That's my favorite.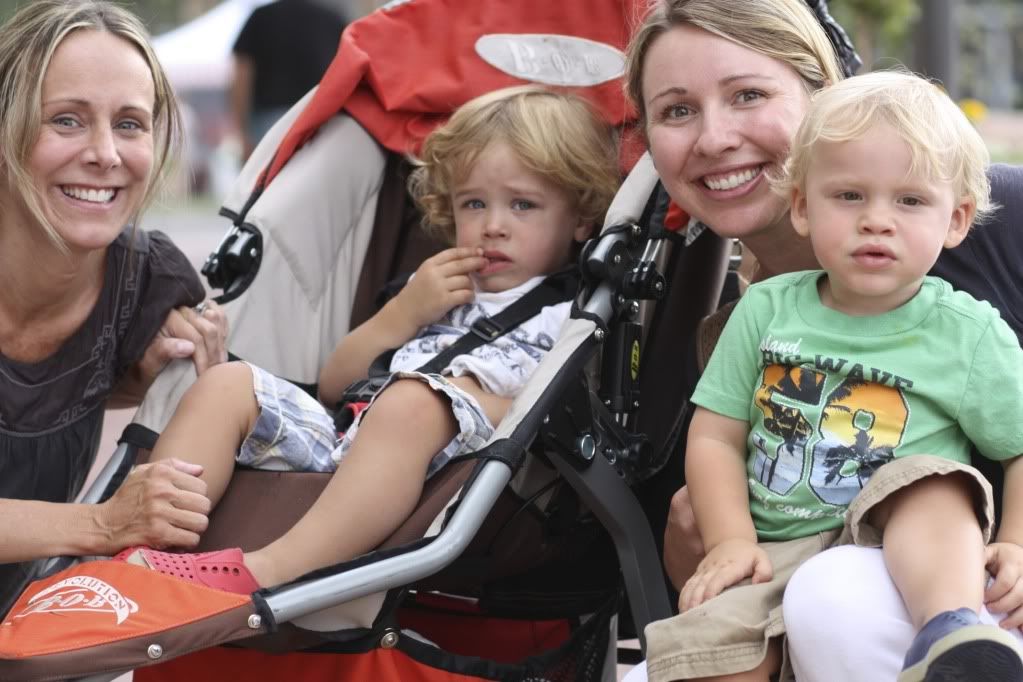 A random Tuesday Farmer's Market Visit with Liz and Braden.
You are the happiest when you are outside running. I swear you are so fast that you outpace me. I'm serious.
We saw your first theater movie- Cars 2- and you did awesome. For most of the movie you sat with Dad with a look of pure awe on your face. The last 30 minutes you could no longer be contained. You roamed up and down the aisles of the theater, and I think you liked that part as much as the movie.
We finally, finally found just the right blue worthy of your soon to be super cool Truck room.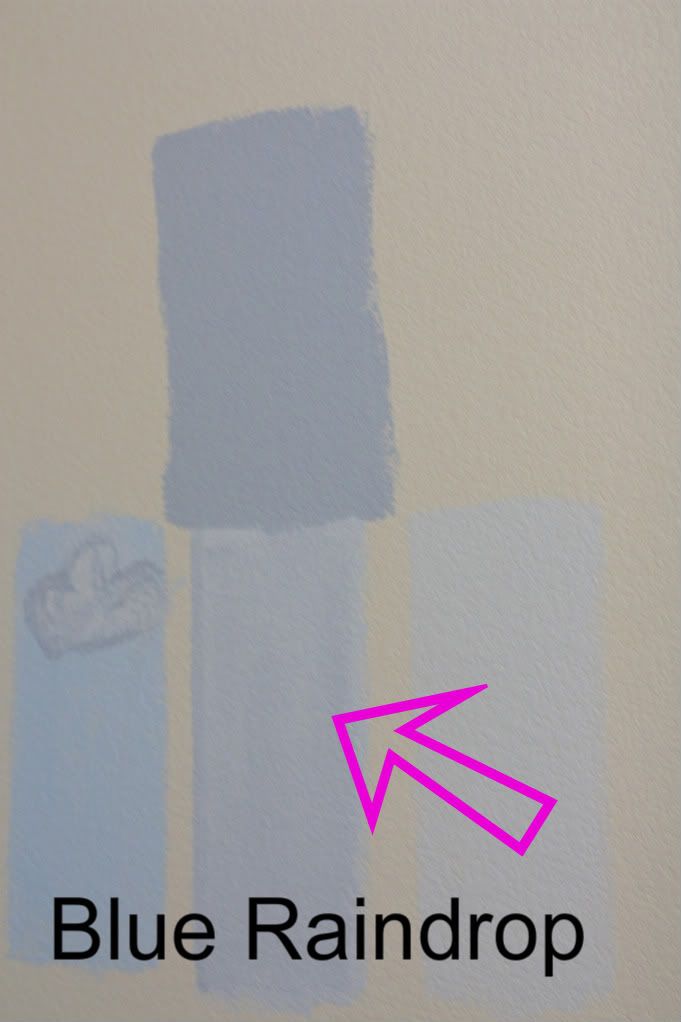 Blue Raindrop....Meet Greyson...
More Room Details