This post is dedicated to all Moms…Especially you -the working Mom…
I worked until Greyson was 1 and I don't think there's a harder job in the ENTIRE Universe.
--------------------------------------------------------------------------------------------------
Greyson has ABA ("Therapy") all day- every day until 5 or 5:30 pm. He gets 30 minutes for lunch, and usually 60-90 minutes for a nap. Mondays and Tuesdays are extra jammed packed because we fit Speech Therapy in at the end of the day. I want him to get as long of a nap as possible so I wait until 5 minutes before we have to leave to wake him.
If you are a mom you know that something happens to the clock 5 minutes before you have to leave. It is the Bermuda triangle of time. One second –you have 5 minutes before you have to leave- and the absolute very next second its suddenly 4 minutes after you were supposed to leave…which is what happens to us almost every single time.
From Greyson's viewpoint, I imagine it feels like he is being born …he is warm and cozy, sleeping in his bed and the next thing he knows its all lights and cold and yanking… I try to ease the transition by calmly whispering into his ear, "We are going to see Teacher Amy" because that makes him really happy. I then transport him into the running car that is waiting for him… Cars 2 playing on the movie screen…and his snack and drink and Parker all waiting for him.
The other day I strapped him in his car seat and remembered that I needed to grab something inside…I run inside…. look around for it…..and I don't see it…because I have no idea why I came inside in the first place. Usually I talk to myself so I don't forget… I will say…"Parker-Diaper" "Parker-Diaper" "Parker- Diaper" over and over again…because if I don't, I will forget.
Suddenly- I spot our shiny coffee pot filled with stale old coffee and I think….I should make an iced coffee for the drive… that's what I needed…caffeine! So despite the fact that I should have left 3 minutes prior, I proceed to make a gross-but who really cares because its caffeine- iced coffee.
We make it to speech just in time. I grab Parker out of the car (yes- Parker and I watch every speech appointment because I'll be damned if Parker isn't speaking in full paragraphs by the time he is one.)
As I get Greyson out of his car seat I realize he is not wearing any shoes….
Oh, yes!…now I remember- shoes!–that's why I went back in ….
But instead I got coffee...for myself...and my son has bare feet….in January…
My first thought was- I'll certainly never write a post about this... And then that got me thinking...
I know--you and I just starting hanging out and all…and I should be on my best behavior for at least a little while…but I prefer to just be honest and be myself....so here it goes...
Here are my confessions…
Sometimes I do this: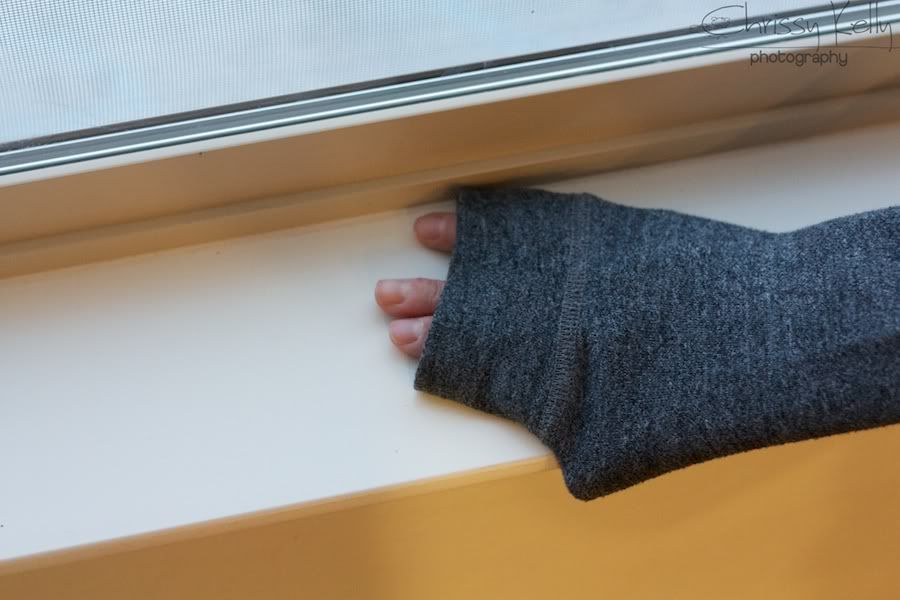 and call it dusting…
I adore Real Housewives of BH & OC and Us Weekly. My brain needs to go to those types of places at night.
I've tried Botox…twice. I look better without it.
I'm 38 years old. I will never lie about my age. One day I will look back on pictures of the 38 year old me and think, "Damn! I looked good. I had way less crows feet…way less age spots…" I'm trying to tap into that "Damn I look good" feeling now, instead of
waiting 10 -20 years.
Many days I spend 8 minutes getting ready in the morning because I prefer sleeping to showering. I usually wake up at 6:30 and that's early enough.
When I am not wearing my workout clothes, I wear what I affectionately call The Uniform.
Despite a row of pretty fabulous jeans in my closet, all I ever want to wear is this pair.
At first I fought it- I made myself rotate the others…now I just wear The Uniform.
Sometimes I pull out the big guns when I need to shower- or put Greyson down for a nap.
Dude goes Comatose the second I turn on the movie Despicable Me (and only that movie)...it's frightening…and hilarious.
Sometimes I play silly games to keep myself entertained…like- What would Jack the dog look like if he were human. If you have a dog you should totally play this game. It's really fun.
Caffeine is one of my favorite food groups. I drink it constantly until 5pm. Sometimes I drink so much I can actually hear it sloshing around in there.
Sometimes…I read my own blog….
Can you believe it?! 1100!! THANK YOU!!!
So there they are….It's only fair you share with me now...you can find me on
Facebook
.
Do me a favor? Will you become a Member--over there on the right? You don't get anything for it---except the satisfaction of knowing how happy you made me!!!