I remember times in high school and in college, up for any kind of adventure.
Weekend trips away...last minute parties...driving around aimlessly- looking for adventure...
I remember once- waiting tables late at night until the restaurant I worked in closed and immediately after- going with a friend to an all night musical festival...we danced and drank from red solo cups until 4 in the morning and then crashed in a new friends tent. I slept on the floor with a borrowed blanket until 7 in the morning and then we went home.
Now I don't even like sleeping outside of my bed because it's not
my bed
...and I would
never
sleep in my contacts-especially without washing my face...staying in a stranger's tent with a disgusting blanket not recently washed is not something I could even
fathom
...
At times it feels that my sense of adventure is simply gone...
I am scheduled and regimented... I eat a peanut butter and jelly sandwich for lunch almost every week day...I trick myself into thinking I'm adventurous when I buy clothes in colors that aren't gray, black, tan, green or navy...I crave predictable and the same until it bores me...and I could so easily blame it on the kids... but those kind of Carpe Diem fiery flames must be fanned from within...
I am trying to teach him about the importance in finding adventures
hidden
in the everyday. His own version of Disney Land without having to go there...anyone can have a blast at Disney Land...I want him to have the ability to have a blast even in our backyard. On my run through the park Sunday, I let him out of his stroller to explore.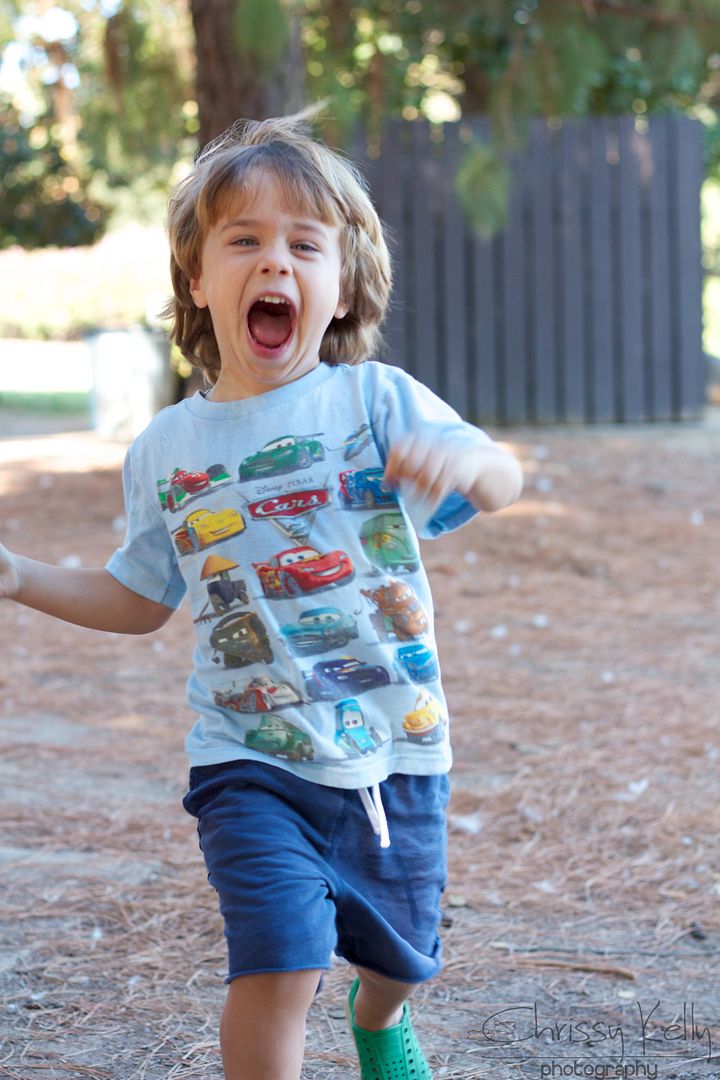 His
- I can't believe she let me out of the stroller -
face
...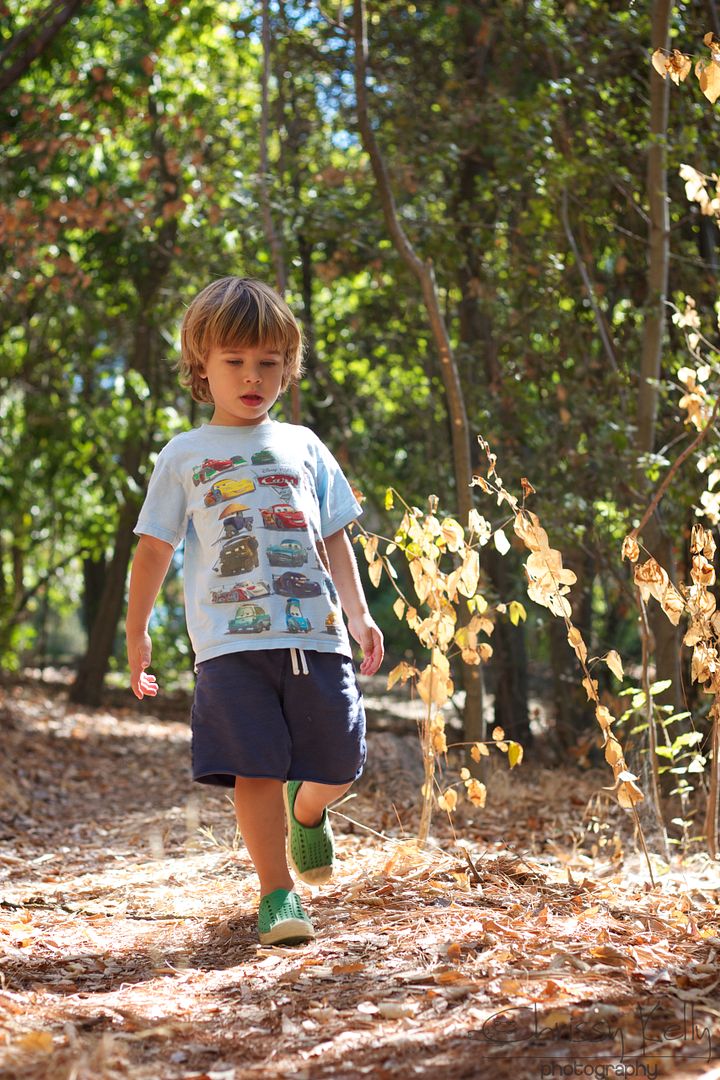 I had to coax him to walk through the woods at first
...It's OK- you can go and run without me.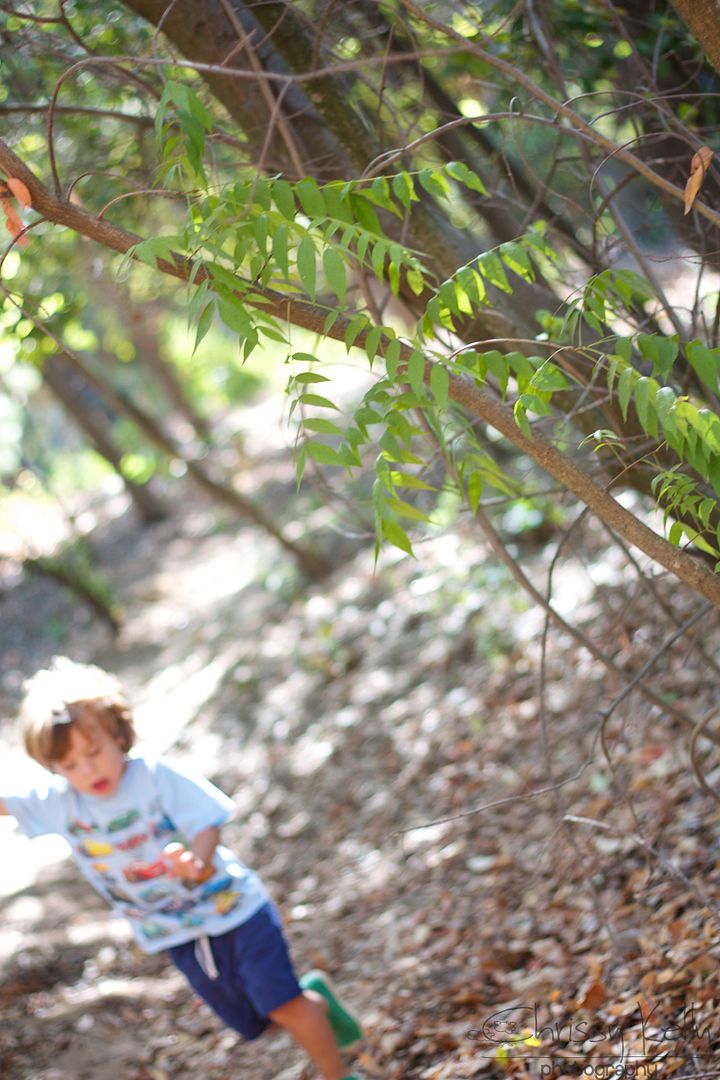 Adventure doesn't have to look like crazy all night partying...it does not have to involve red solo type liquids...It can- but that is not adventure's foundation...
It has to cause a spark of -
Should I do this? WHY NOT? I will do this.
My 3 year old Autistic son does not learn like a Typical Child (
Typical child
is the PC term for someone who is
not
Autistic).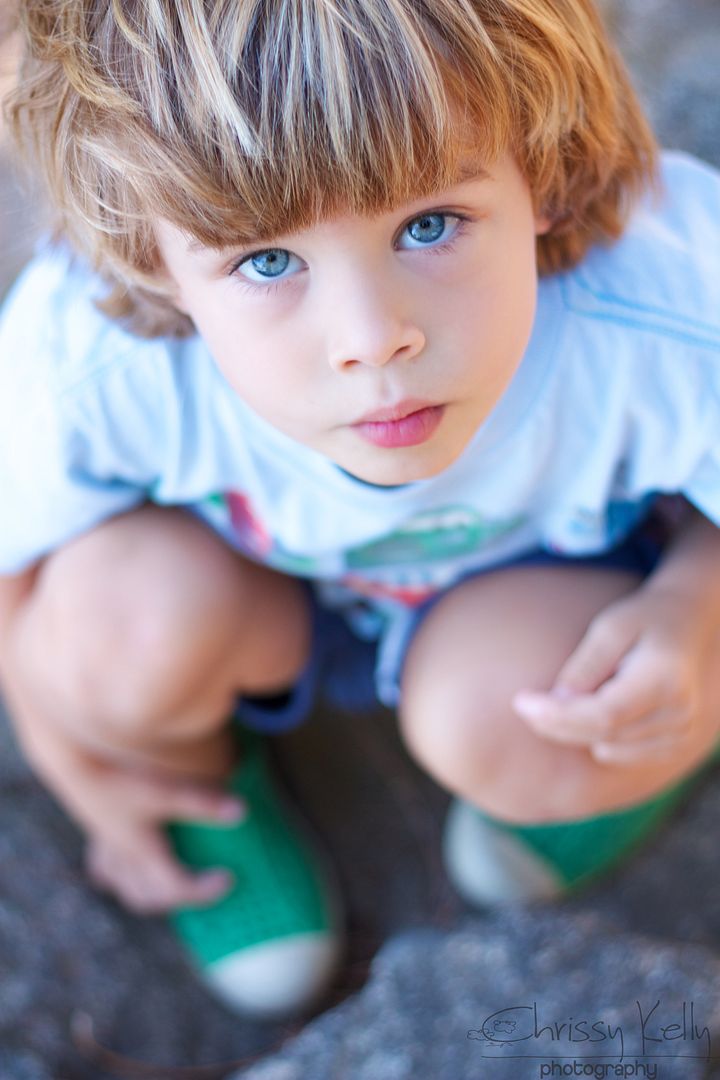 Greyson is taught through the principles of ABA- Applied Behavior Analysis.... ABA recreates specific situations to teach Greyson what Typical kids can pick up on naturally from their environment...things like the difference between big and small...prepositions like- putting something IN or putting something UNDER... He learns through constant and frequent repetition over and over and over again... Bad behaviors are ignored or redirected and good behavior is rewarded.
Sometimes I think I need to bring a little ABA in my life...I need to force change on myself...in little and big ways...and when I hear that familiar fear of change clatter within- I need to keep doing what scares me...over and over and over again -like Grey has to do. I won't beat myself up when I feel as though I have failed a mission...I will reward myself when my behavior is positive...I will open my eyes to seek out
adventure, different and change
. Sometimes throwing it out there into the Universe is enough...
Adventure- I'm ready for you.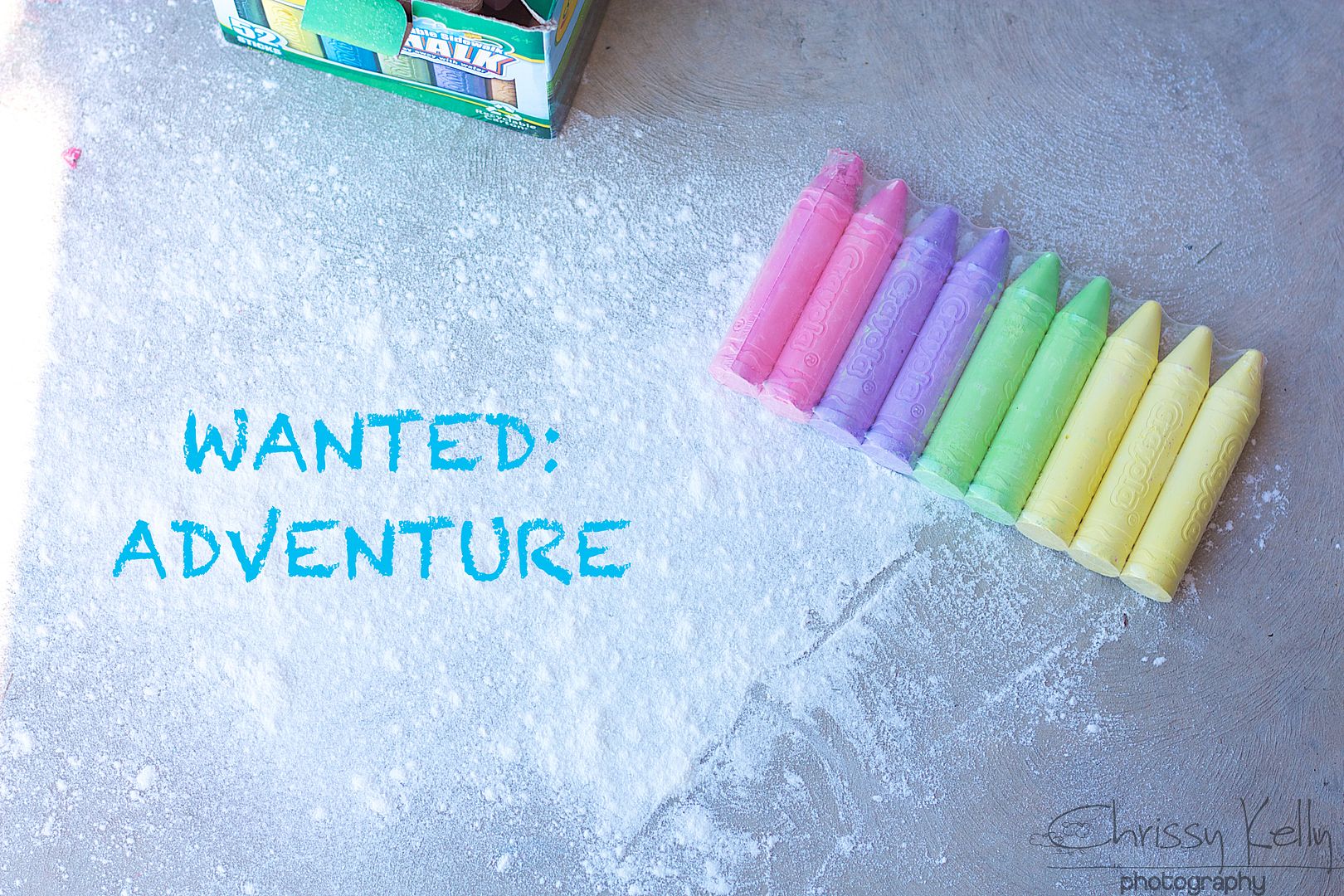 Grey has gone into the pantry and brought me the flour because he liked playing with it so much last night. Today- a clean floor was a priority- so we threw it down on the driveway and wrote in it with sidewalk chalk... an adventure-ette.
Friends, if he can do it....so can I...
...and so can you.
Now that most of the initial soreness wore off, I feel pretty confident in saying that I don't think the nerve block I had last week worked... and yesterday when I came to that conclusion I felt heavy in my heart.. I wanted answers...I wanted results...I hate this middle place that I am living in...And then my brain starts to go into overdrive- (What if they can't fix me? What if I have to have a headache for the rest of my life?)...and I wasn't devastated like I was the first time...but I was sad...and my Hope was missing...
Autism and Life has taught me...sometimes Hope is enough...sometimes Hope is all I need. And today after I processed, mourned and filed away that disappointment- I found my Hope...
Like we teach our babies...All I have to do is keep trying...

And so I will try again.

Thanks for coming here to read these words...I love hearing from you. kellyc43@gmail.com