It's easy to find a thing or two or 300 things to be thankful for... To truly be grateful for. I could name 100 things off the top of my head right now.
That's easy for all of us to do- right?
But unfortunately I could also name one or two or 300 things to be ungrateful for too sometimes.
What's the moral of the story? I don't know... I don't have the answers, but I suspect it's understanding that the gratefuls don't have the instant power to negate the ungratefuls... You are not allowed to focus, gossip, obsess, shop, channel Martha Stewart to show up your in laws, worship material goods and Santa in the hopes that they will be erased by also focusing on Jesus, living Zen, focusing on family-not things-- donating money and living clean and authentically.
I think the hardest part- a part I struggle with sometimes --is to adopt that constant and consistent feeling of thankful..and being grateful for things that are and not how we wish they were... Not having to look for the silver lining because it's already shining bright in your eyes...not just on Thanksgiving but always...
It's where your grateful so far outweighs your unsatisfied...it's where you can actually let go of anger, bitterness, fear, jealousy, comparison, envy, boastfulness and materialism.
The more I let go --the more I move forward.. I still have ways to go.
I am Thankful for my Family- the daily love and heart behind these words daily. I miss my Family in St. Louis everyday... But I am grateful they exist and are part of Greyson & Parker's life.
I am grateful to you...for so many reasons... For comments you leave here or on Facebook - that sometimes are my very reason I can get out of bed to tackle the day. Thank you to those of who let me know you can relate... Because you aren't perfect, you don't have all the answers but you still enjoy the ride...even when it's bumpy...especially when it's bumpy...
I am grateful for those of you that share this blog. You have no clue- the small degrees of separation between yourself and a Parent affected by or about to be affected by Autism in the future... help them find this hopeful and warm place to land...When you come here to read- you are part of something so much bigger... I want to give insight I have gotten from you--- that we are all the same. Unique & the same all swirled into one. We just want to relate and be loved --to love and be understood.
I am grateful for the ability to believe in Hope... no matter what...
Happy Thanksgiving my Friends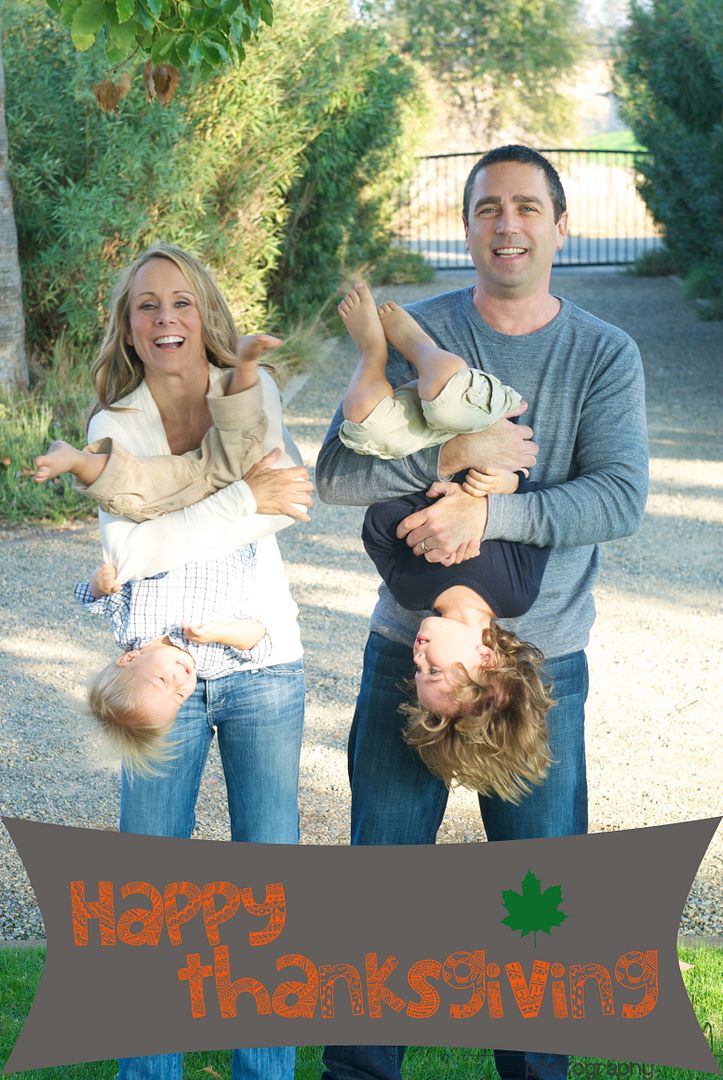 thanks for the pic, Kasey!
Love-
Chrissy