Welcome to my Sunday night hodge podge of thinking.
The PC term when referring to the opposite of a developmentally delayed child is a typical child, also known as a typically developing child.
Not the term, normal. I still hear it more frequently than I would like and it makes me feel yucky. What things does Greyson do differently than a normal child? or Normal children are picky eaters too. Luckily everyone in the business of therapy and education uses typical. I don't ever get angry at the person saying, normal, because they don't know better. I just get angry- like at the world or something...like when you hit your head hard and you suddenly feel like the hulk.
I don't know why it bothers me. Are Greyson and Parker normal? No. Am I? No. On my 39 years on Earth I've yet to meet a normal person. I think the opposite of normal is actually human. We all develop, communicate, evolve, eat, inspire, create, love, speak, work and share differently. We all have our strengths. We all have our screw ups and hang ups. We also all have each other.
greyson
mommy.
Greyson is calm and intentionally watching me type right now as I blog. Still and calm. There are very few awake moments he has like this, so I asked for his little finger...and we typed. I read aloud. Greyson. Mommy. I kept the words there to share with you. Every day we plant seeds. Maybe he will learn to type next month. Maybe it will take me doing this with him for 8 years, or maybe 18. I will wait. I will not give up. It's about the teaching, not about the learning. The journey, not the destination. What was once a cliche, now is real life.Thanks for the lesson autism. You bring some good to my heart.
This weekend was divine. I got to do a few of my favorite things and it was inspiration for my soul.
On Saturday I taught a manual photography workshop. I think I love teaching photography as much as I love taking pictures. Like I told my students, I think photography is even better than antidepressants. I am an expert because I take pictures and I take Effexor, so I should know.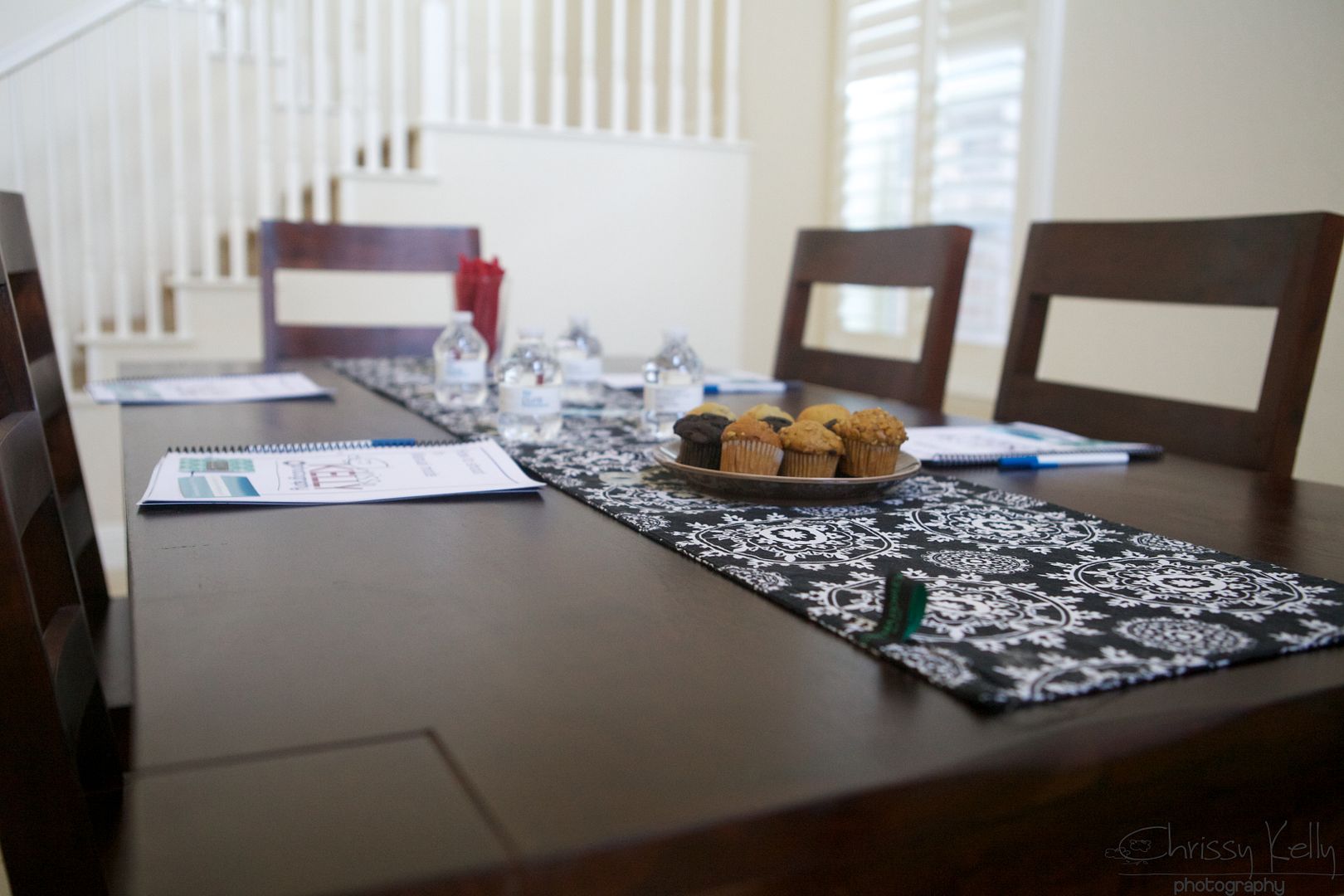 First we learned from a book. Then we learned from real life.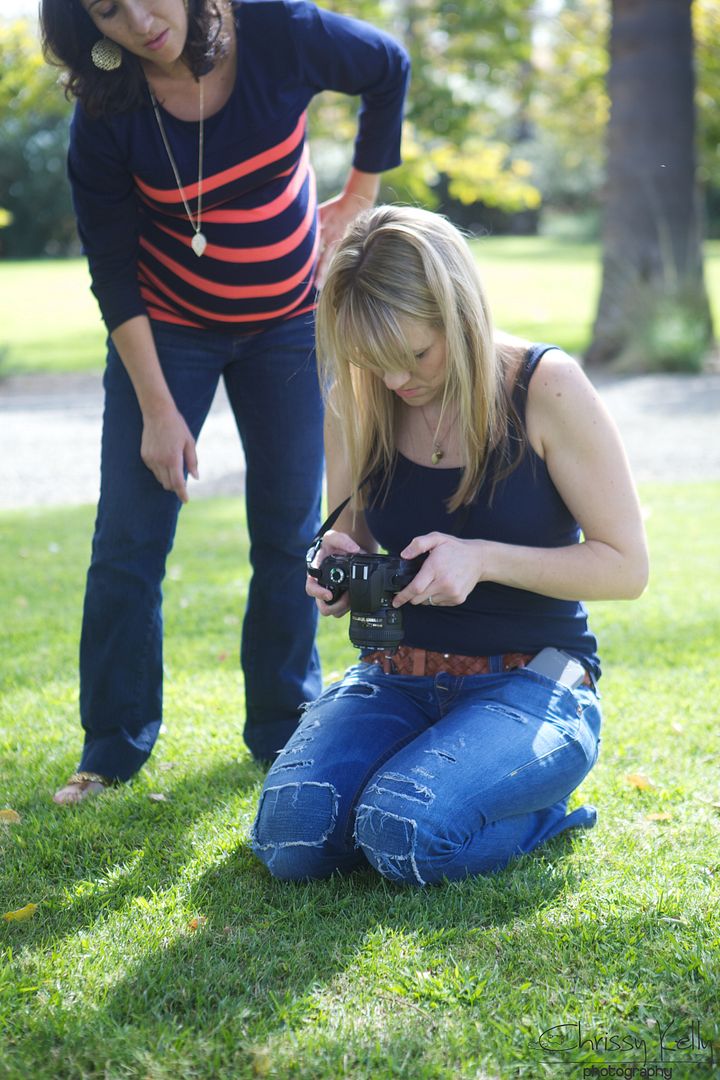 We had a few fabulous models.
Darling Doodle.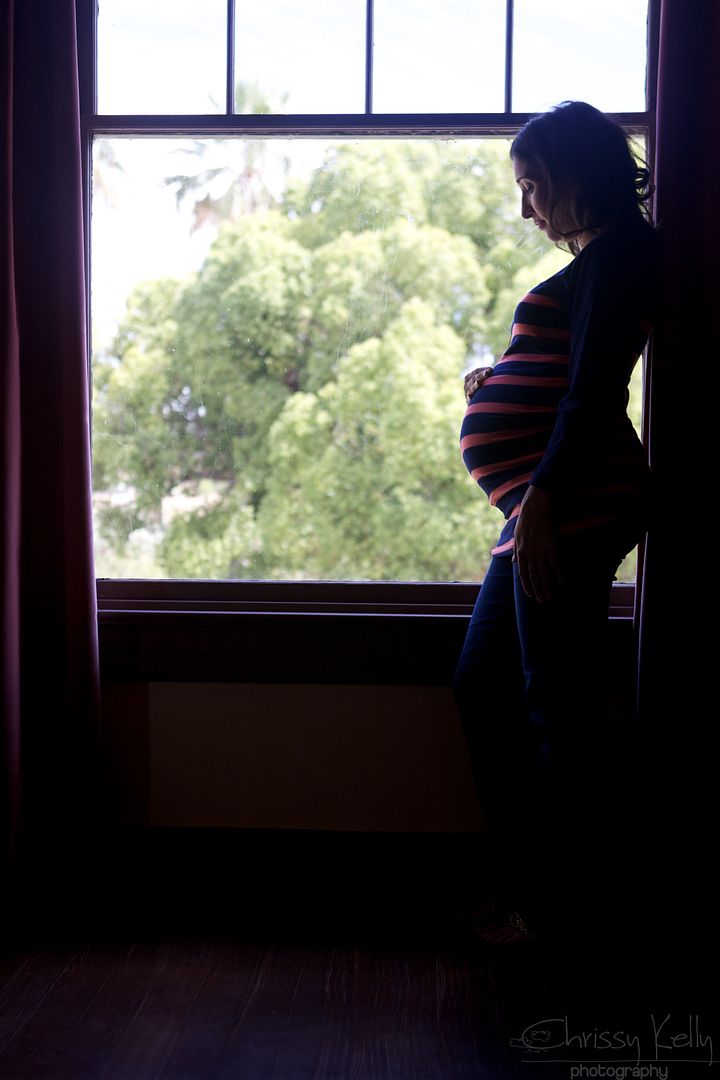 And my beautiful baby growing, picture taking Friend, Vanessa.
And my students inspired me. They reminded me how much fun it is to learn something new. To feel that amazing spark of possibility. Sometimes I swear I wish I could go back and relearn photography for the first time all over again. I tried for so many years to find my creative outlet. I bought (and later returned) a guitar. I knitted. I tried painting. I tried making jewelry ( I was terrible). I tried crafting (horrible). I tried cooking and baking. I tried drawing. I knew there was something inside me, some creative beast clawing inside to get out, but I just couldn't find her. Until one day, I did.
I never want to stop learning new things.
Have you found your creative outlet? Search. Read. Keep open your eyes. Don't stop looking. If you are 20 or 50, keep looking if you haven't found it. It exists. I believe God gives us all an outlet to create or build and gifts we are meant to share.
Saturday night Michael and I went to dinner and shopping. Perfect date night. We even stopped by the makeup store together after dinner.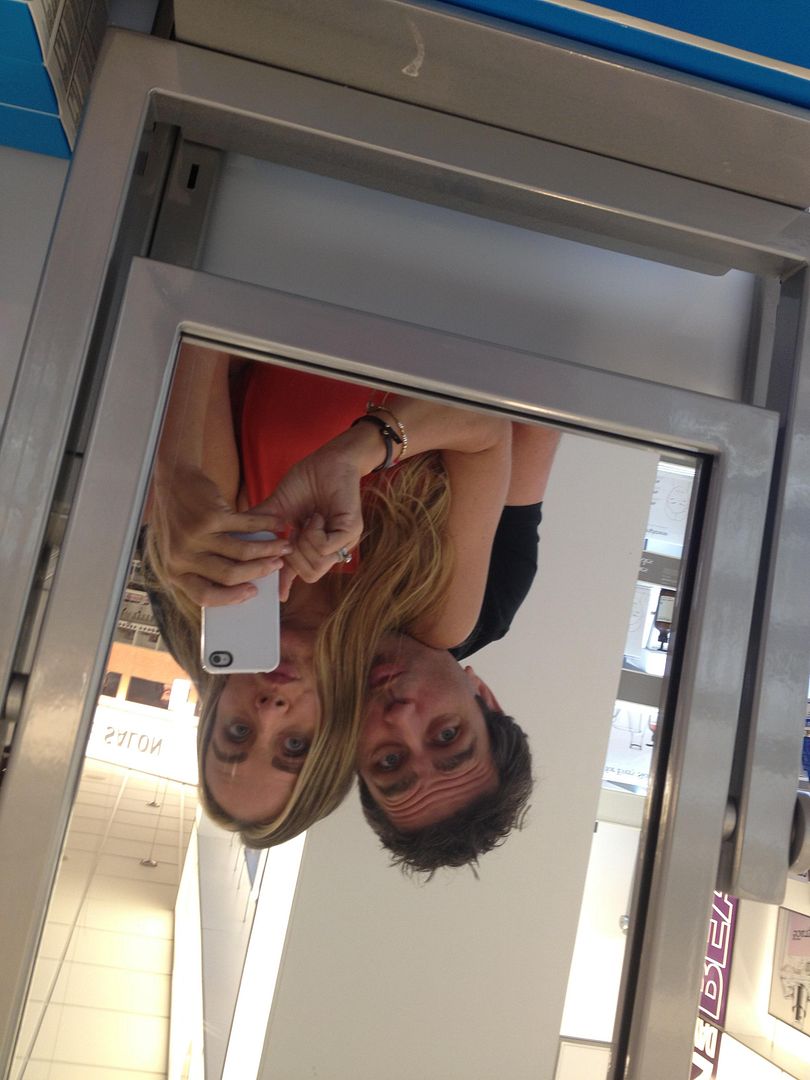 And I tried on Michael sized eyebrows just for fun.
Tonight I took the boys on a walk at sunset. It was the perfect ending to an amazing weekend. It was the perfect start to hopefully (fingers crossed) an amazing week.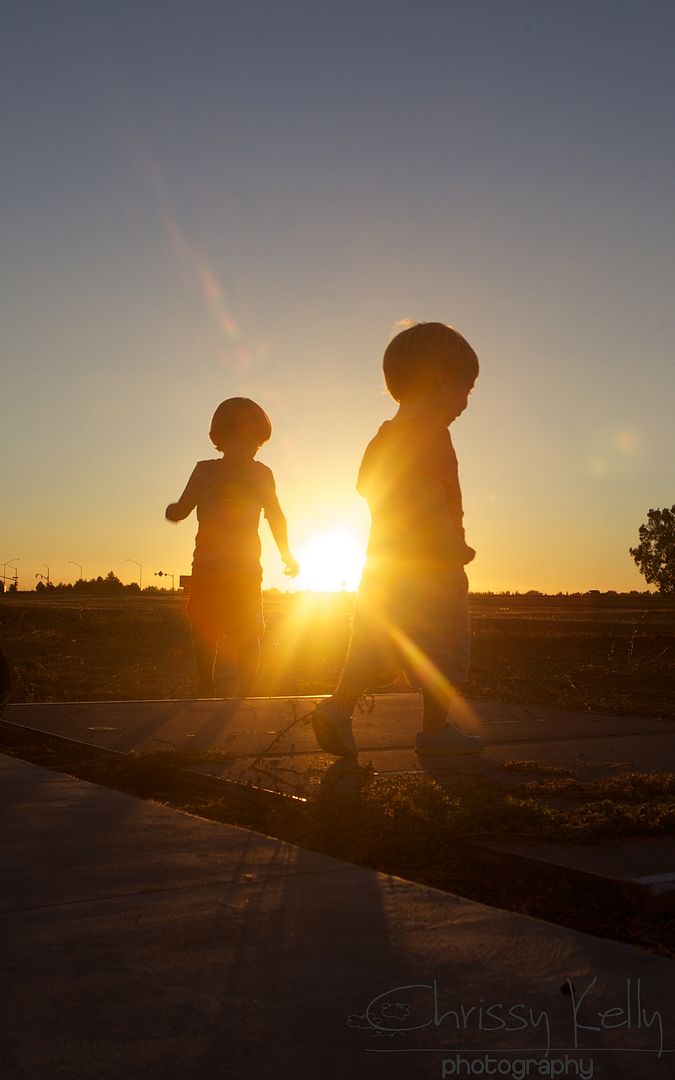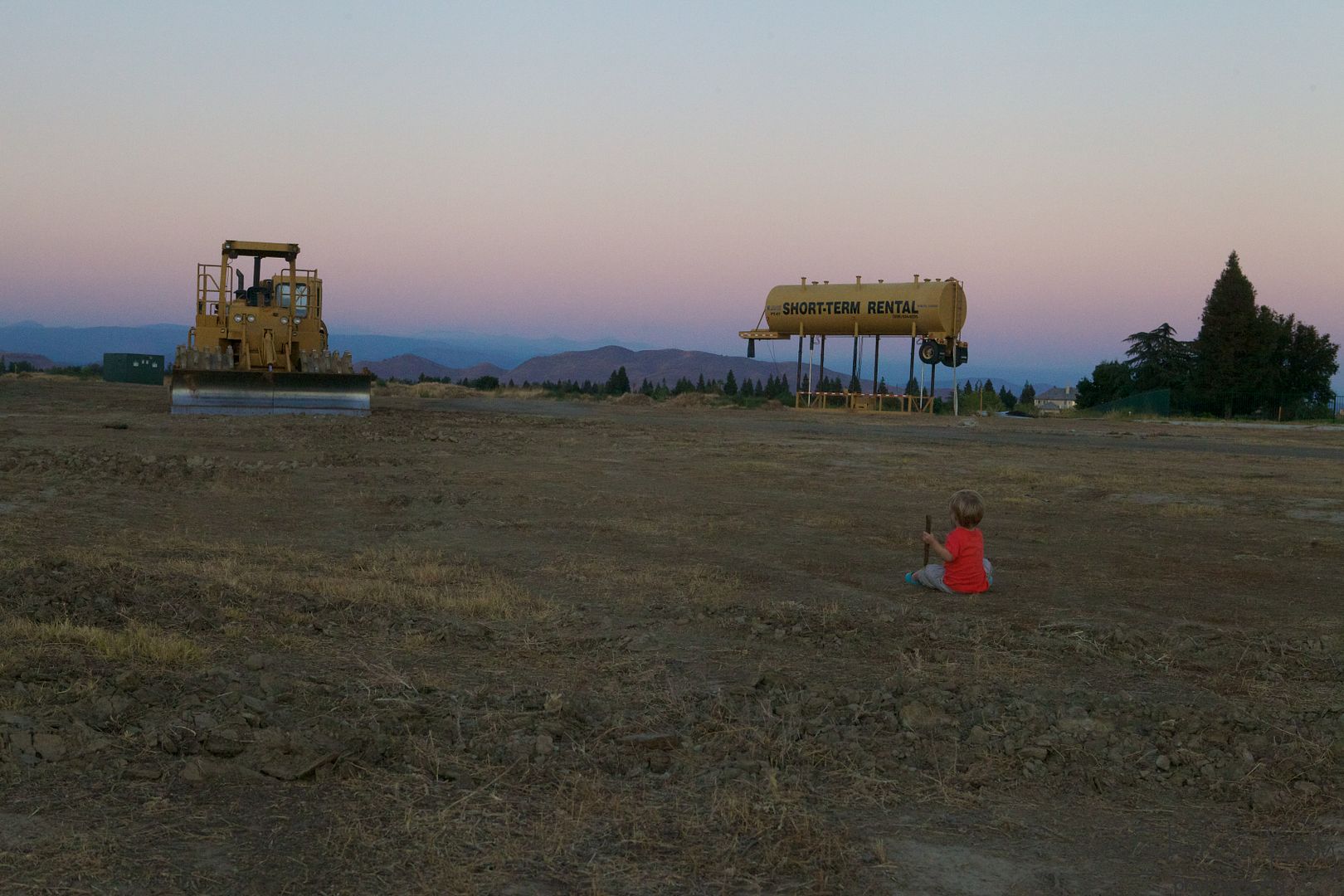 Those are the foothills of the Sierra Nevada Mountains which are pretty much in our back yard. They make my heart so happy. They inspire me to notice the Earth, to be outside, to get dirty with my boys and to practice gratitude.
This weekend there was some teaching, some learning, some celebrating and time spent with woman friends and people I love. My cup was full. It reminded me that I need to seek inspiration from places that actually hold inspiration for me. Sometimes I look to Facebook or social media or my phone or the TV or chocolate. And the more of that I do- the emptier I feel. This week I am going on an Inspiration Diet. I can check the Internet twice a day. I will have ONE normal sized serving of chocolate at night. I'm looking to fill the empty hole with things that will never fill it. I will fill it with people and reading and thinking and working out and taking pictures and writing and sitting silently in gratitude. I will practice sitting silent and not doing.
This video first got me thinking about the places I look to for inspiration.
Comedian Louis CK poignantly explains,
You need to build an ability to just be yourself and not be doing something. That's what the phones are taking away, is the ability to just sit there. That's being a person. Because underneath everything in your life there is that thing, that empty—forever empty. That knowledge that it's all for nothing and that you're alone. It's down there.
Take a moment to read and watch. I did and it inspired me to make a change. Start an inspiration diet with me? Just for a week. We can do that. What are you going to do more or less of this week?
Love,
Chrissy