Monday was strong like bull.
Last week I got a call from Woman's World Magazine. They wanted to feature the Frank & Greyson story for their Everyday Hero section. I received an email from the photo department that literally had me rolling on the floor, laughing.
First off, they let me know the shoot would not last longer than a couple of hour. I'm sorry, HOURS? Good luck with that. Greyson lets me shoot candid pictures all day long- but on purpose portraits are usually over in 15 minutes. And there's yelling. And sometimes crying, both parties.
Do this, sit here, look this way, are not part of Greyson's photo repertoire. We are lucky when he keeps his pants on and doesn't run into the street.
Outfits should be season appropriate, something you would wear in December in the Northeast, because your story will run in the Christmas issue, the email stated. I believe the term, Sunday Best was also thrown around. She also gave me a short list of possible photos to shoot:
-Smiling portraits of Greyson and Frank at your home indoor and outdoor (maybe holding a toy garbage truck) Also if you would like to join in a few photos that would be great.
-If you would like to do the shoot when Frank is driving the garbage truck, then we could do portraits of Greyson and Frank standing by the truck. Also pictures of Greyson sitting in the truck chair with Frank looking on. Photos of you holding Greyson and lifting him up to greet Frank in the truck.
I laughed as I read the list to Michael. Greyson, just sitting there, SMILING!?? Isn't that hilarious, babe?! I mean- I assume they know he has autism-it's a pretty big part of the story? They are probably going to have to chuck the list and just roll with it.
How about, ME holding Greyson up to the truck?!

I can BARELY lift my hair dryer to my head since my shoulder surgery, so the thought of lifting Grey up ten feet into a truck is EXTRA hilarious and makes my shoulder hurt. And plus, lately he has been scared of the truck. Welcome to Autism. You just have to roll with it.
Here's the deal- 99.9% of the good, happy, joyful pictures I take of Greyson are completely on his own terms. And that's fine by me-because sometimes it's so good for him to be and do exactly what he wants to. It's up to me to write his storybook world, complete with love and heart and happiness and joy. Yes, he has autism. He always will. But he will ALSO have hope, joy, happiness and a beautiful Life. I promise the two can coincide.
Here we are over the weekend at PlayLand, which is a teeny, tiny amusement park here in Fresno California. Sunday was quiet, uncrowded and perfectly calm...It's amazing the things you don't take for granted when you love someone with Super Powers.We were practically the only people there on Sunday, which felt like a gift straight from God. Hey Chrissy, I rented Playland out for you today. Go enjoy. Love, God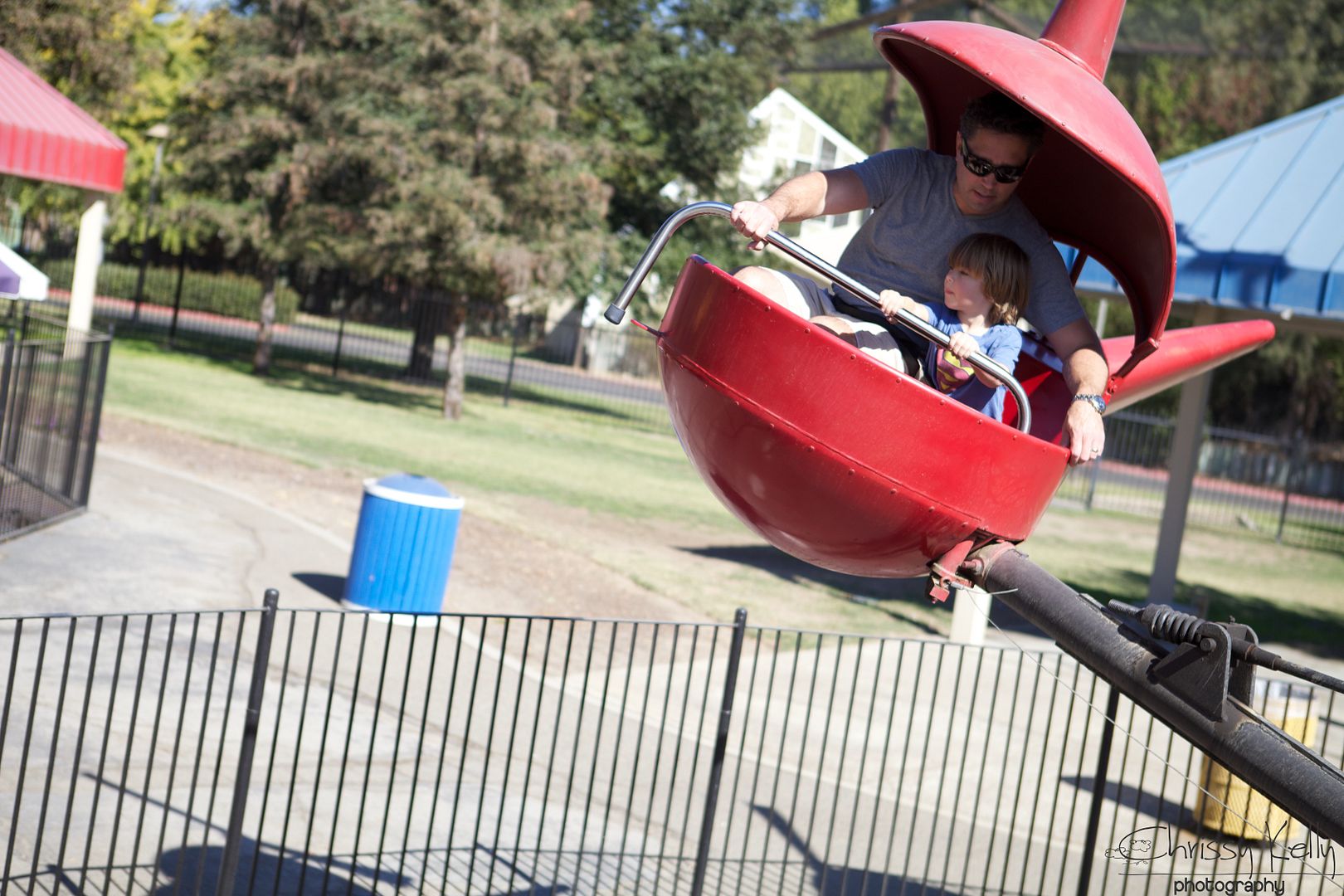 Doodle enjoyed watching, but didn't want to ride any rides...except for the Merry Go Round. Everyone's happy is different.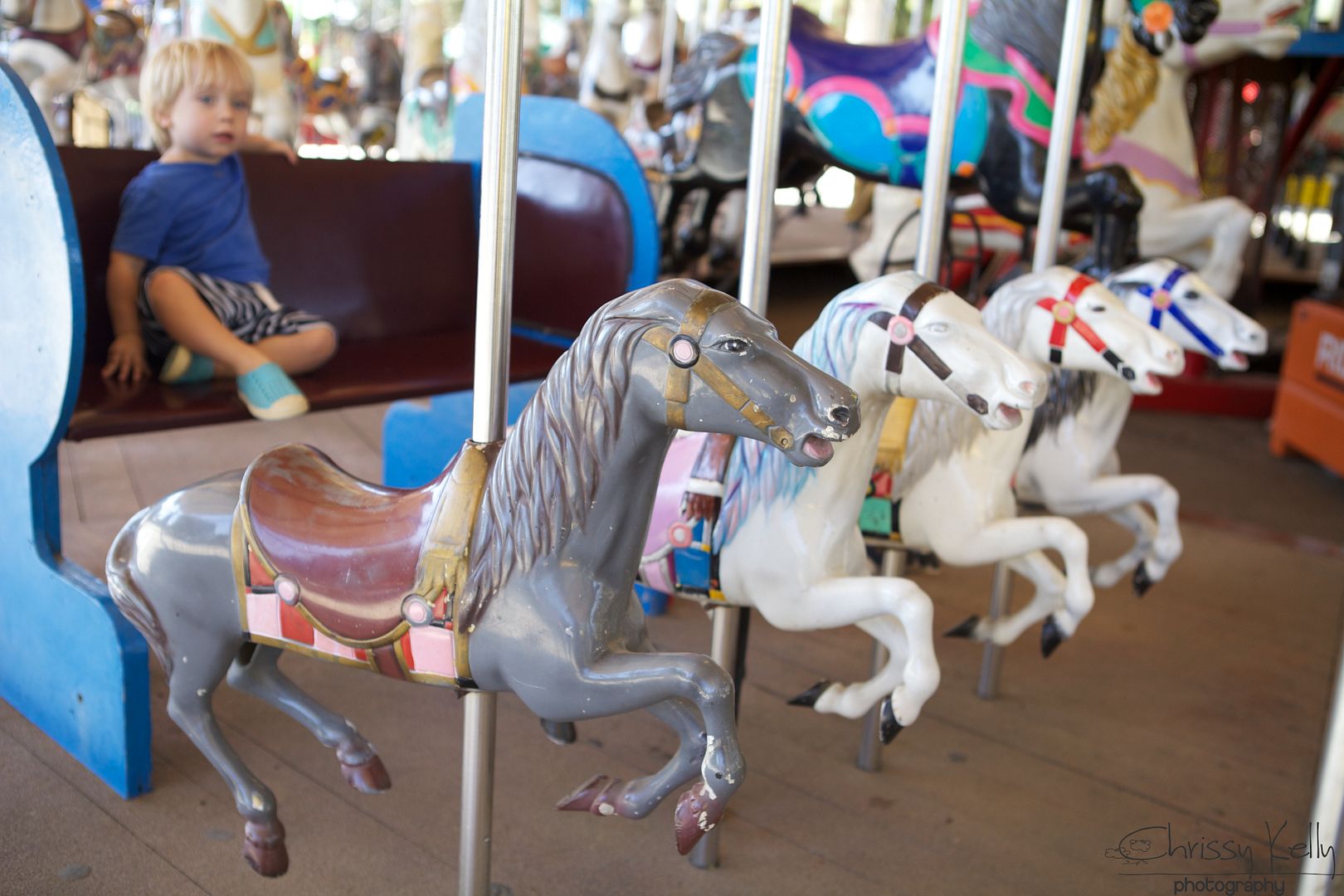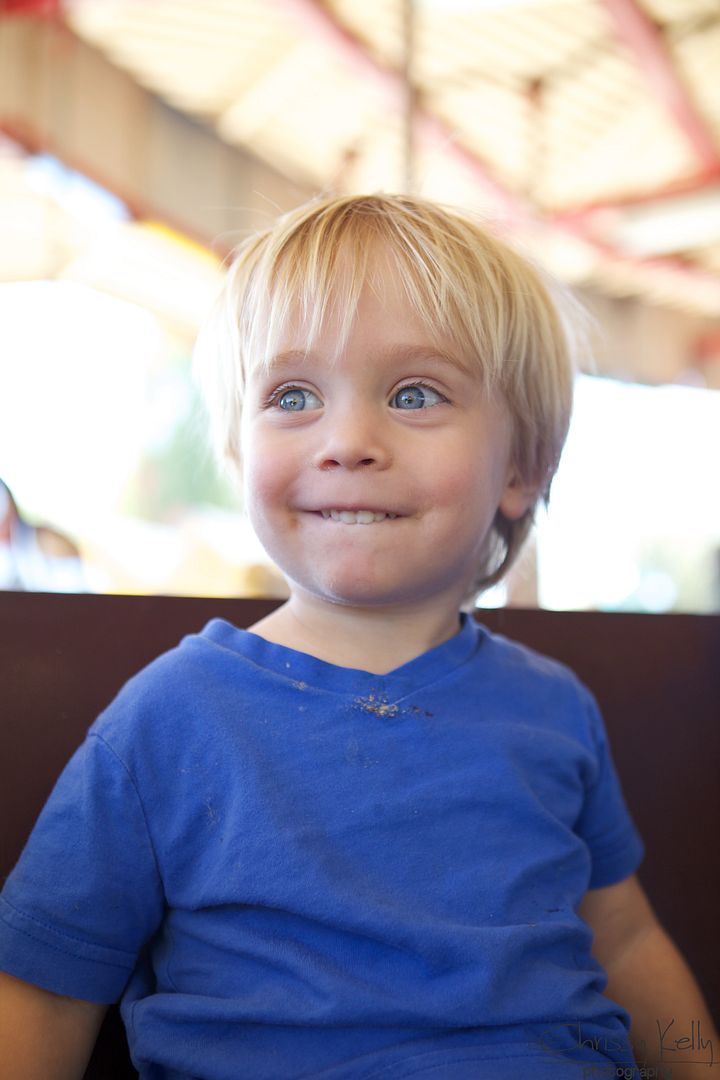 Utter flaptasticness. Once he saw this ride, he was hooked.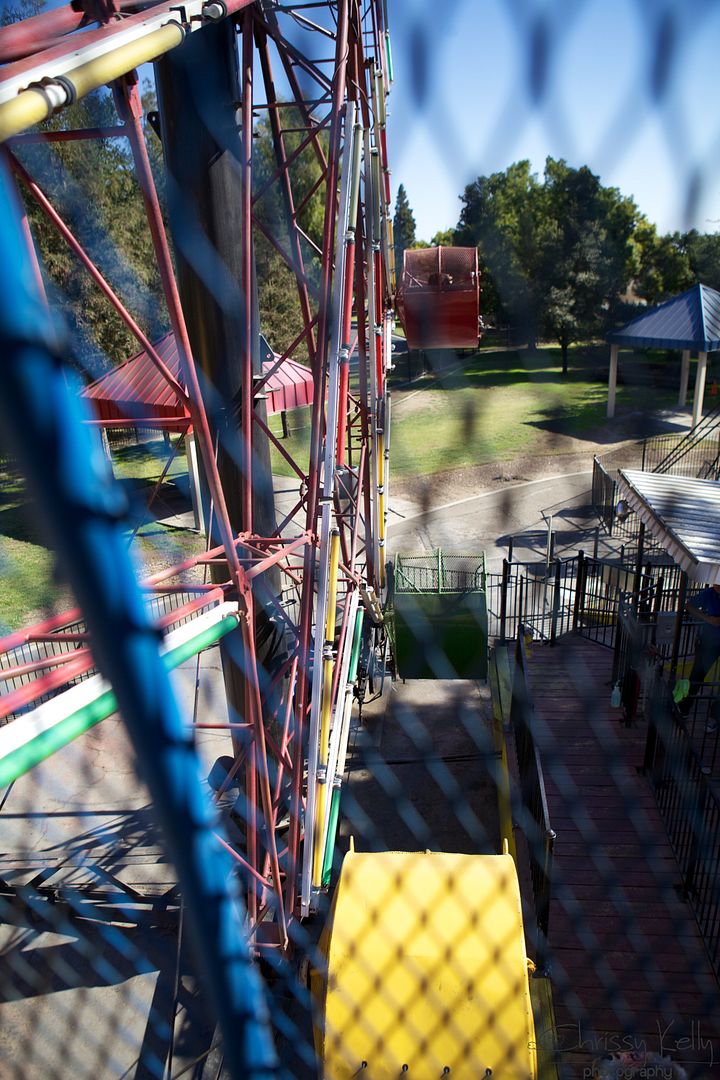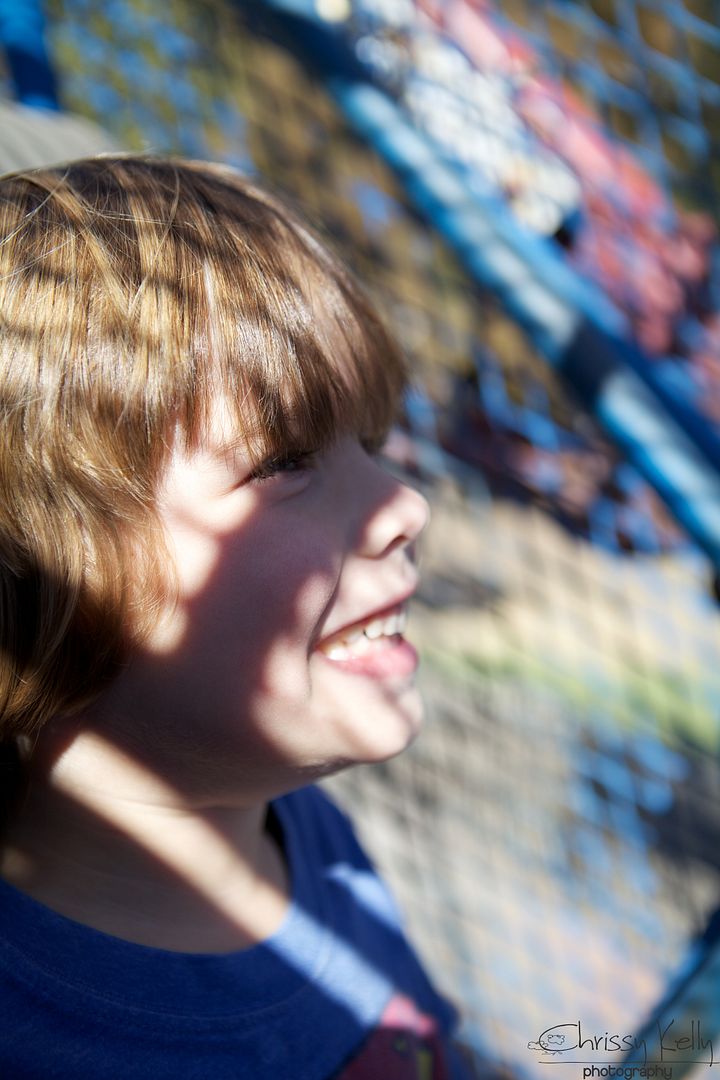 This grin stayed the entire ride.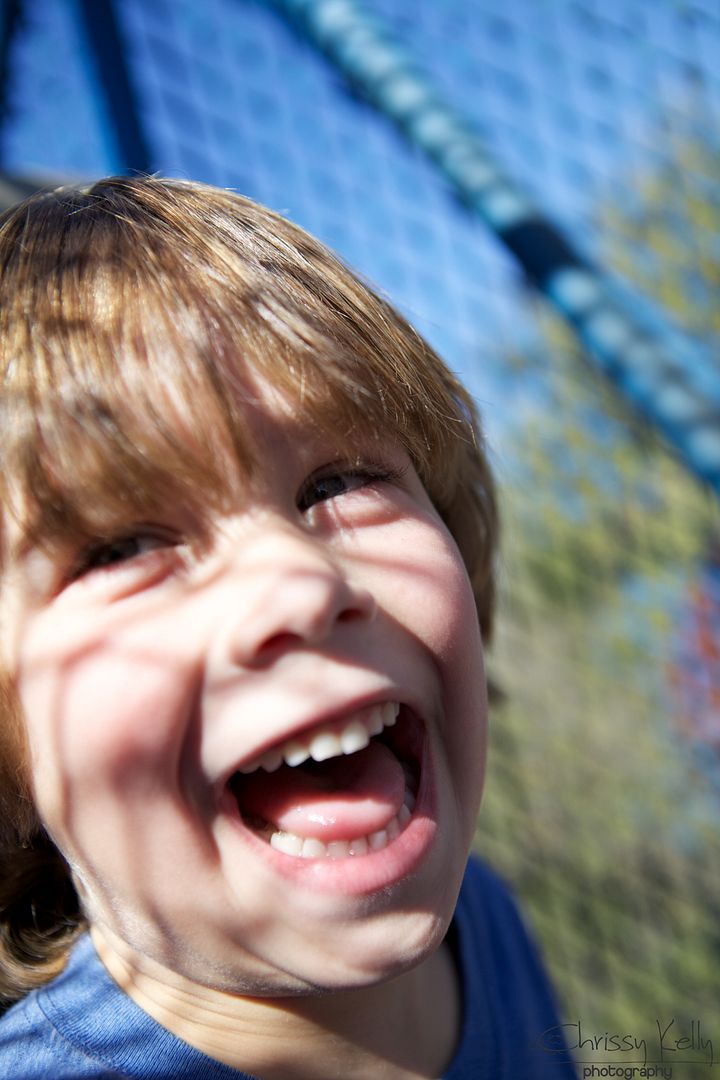 I usually tackle life on a day by day basis. This morning I woke up and remembered it was the day for our photo shoot. And Greyson's clothes from last Winter no longer fit. And he needs a hair cut like CRAZY. And we still had Speech Therapy and Behavior Therapy too.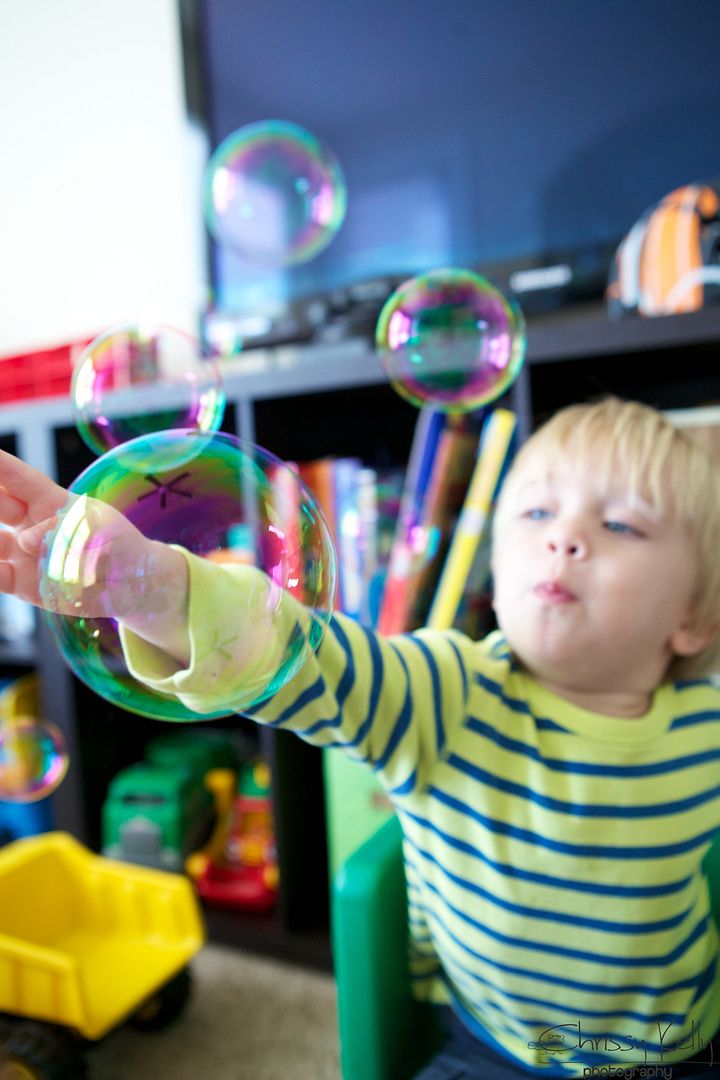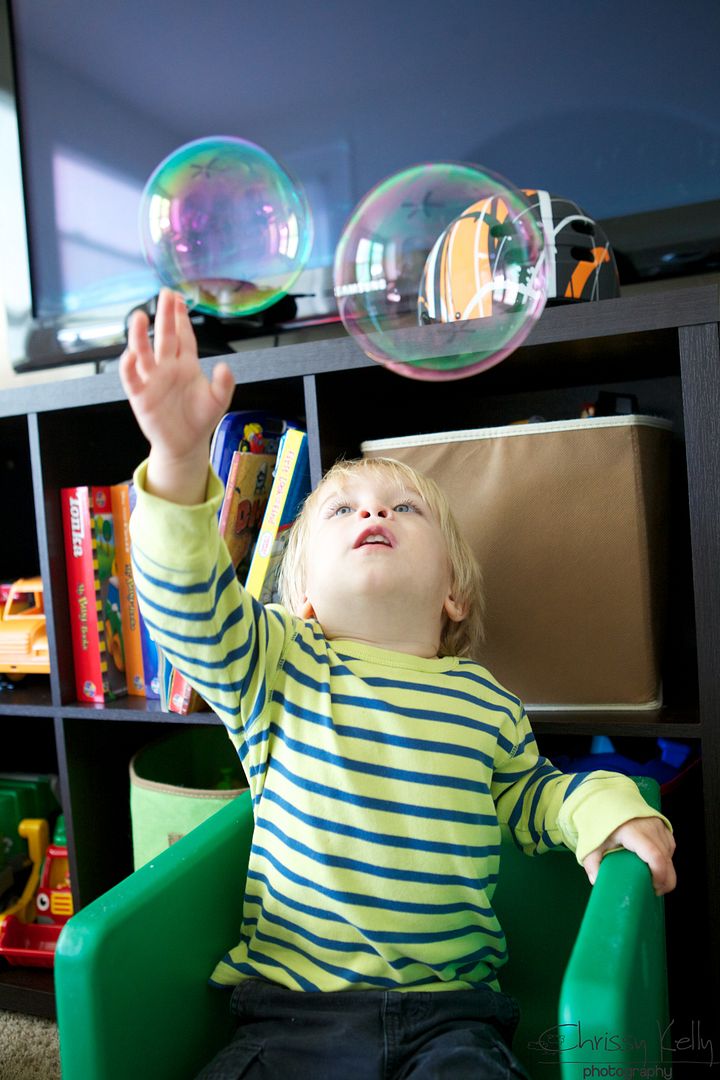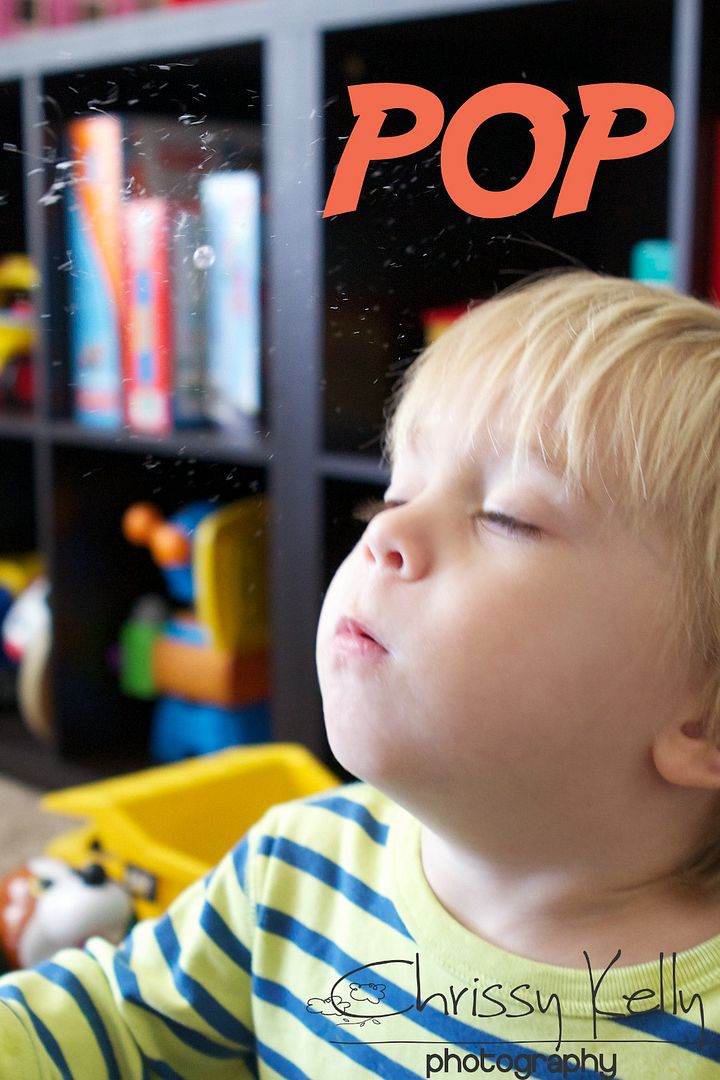 Parker during Behavior Therapy today. Dude will work for bubbles.
Grey during Speech Therapy. I wuuuuhhh Tup taaay. (I want cupcake).
Ughhh...a hair cut. I usually dread it for days but I forgot to this time. O
ur hair cutting experiences usually range from kind of horrible to really horrible. It's not something that I've done solo. I've either had Michael or a Behavior Therapist with me as a wingman.
Here's our last haircut. Not fun for any of us. This picture doesn't do justice to how loud this scream gets.
I almost said, Screw it- no hair cut, a thousand times today. But I knew I could do it. I just needed to prove it to myself.
While driving there I kept repeating:
I am STRONG.
I am BRAVE.
I WILL NOT cry.
Sometimes I say, I will not cry until I get to the car. But today- I said, no tears. PERIOD. And I just knew I could do it- And I did!!!! I did it all by myself, Friend!!! Okay- myself, my beautiful and almost somewhat cooperative boys and our favorite stylist Maria helped too.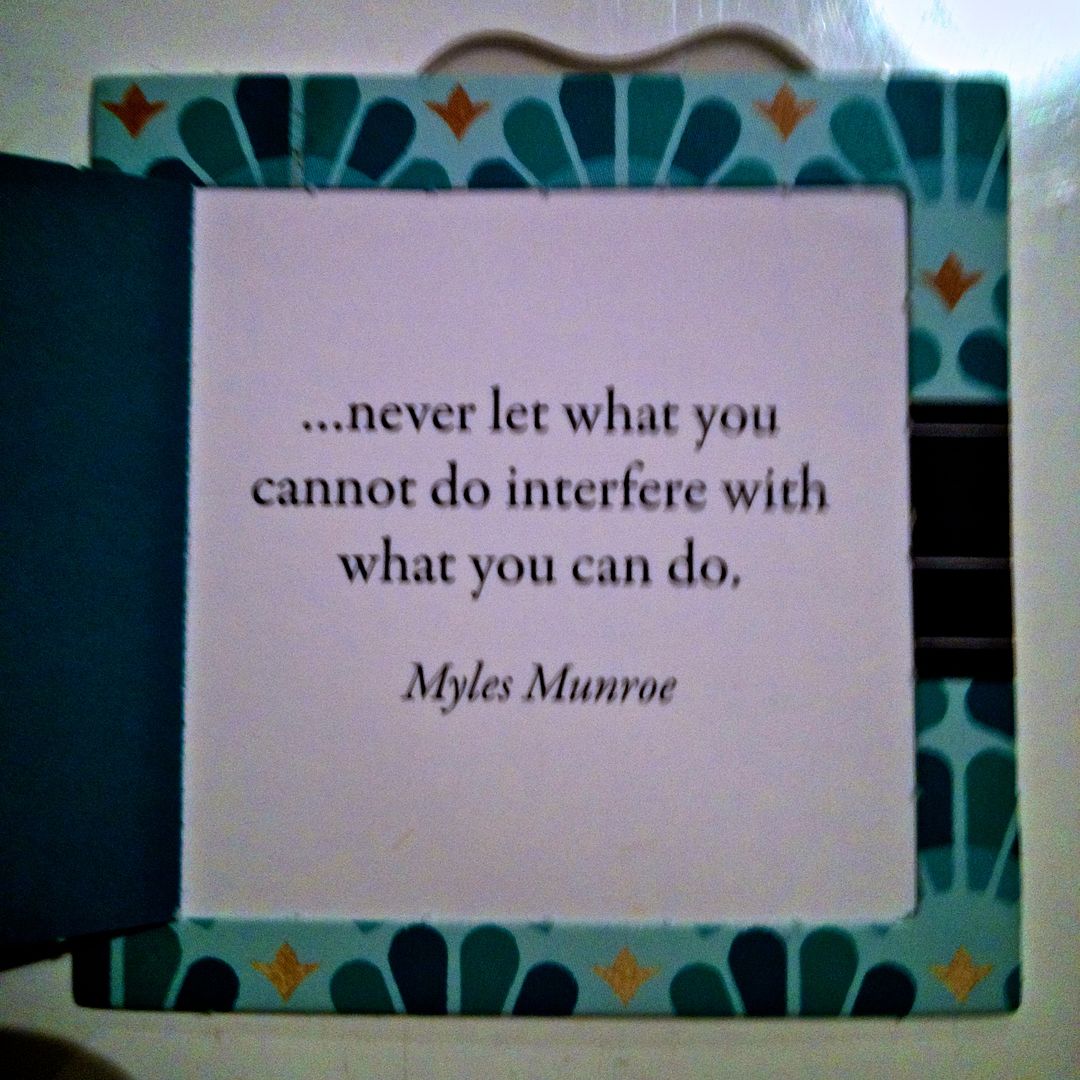 And the photoshoot was fantastic. Not nearly as bad as I was expecting. Lots of bribery...coconut icecream and sweedish fish did the trick.
And by golly, I realized something today. I can roll. As much as I am a control freak, as much as I so desperately need my ducks in a row, I CAN ROLL too. And Tuesday, I give you permission to roll with it too.
But now it will be easy because you have permission.
XOXO,
Chrissy
Find us on FACEBOOK