There's no such thing as getting rich quick.
No getting skinny quick, either. Darn.
No growing your hair long quick. Just doesn't happen.
No beating Cancer quick, getting strong quick or getting happy quick either.
There's absolutely no beating Autism quick. Whatsoever. Even a little.
It's kind of one of the slowest things I've ever experienced in my life. One of the slowest things in the entire Universe. And some moments that fact drives me insane. I've never seen anyone learn so slowly as my boys do- each in different ways. Slow is not a bad word in our house. It is just a fact. Just like they teach me more about Life than I teach them. Fact.
Choose a job you love, and you will never have to work a day in your Life. Confucius
I love my job. Like crazy, insane, giddy, over the top love my job. I am Greyson and Parker's proud Mom- that's my job. I don't have to shower if I don't want. I can curse if I want. I can eat and even text on the job. I can read, online shop and watch TV while doing my job without ever getting fired. My job is important. Like really important. Therapy, tears, tantrums evaluations, schools, child psychologists, meetings - that isn't my job- it's my day to day. It's just part of what I do everyday to help my boys. Much of our Life is poured into autism treatment.
It's all turning out exactly like it is supposed to. I remind myself of that if I start to daydream about my perfect parallel life.
There was many times at the beginning of therapy- and moments sometimes still of course- that I ask why, that I feel sad, or exhausted or like I honestly can't find the strength or the hope or the heart to go on. But I do. We all do. I frequently whisper under my breath, I can do this, even though sometimes in the moment I don't believe it's true.
And at the end of the day, I am just a Mom, and I love my job. And there are certainly parts that I hate. Every job has parts that sucks but they've got to be outweighed by the parts that are brilliant. And I am so happy to say that there are even parts of therapy that are beautiful and purposeful and fun- for me and for my boys.
Greyson and Parker both have different strengths. Parker's good at playing and social skills. As far as kids on the Spectrum go, these are his strengths. But language isn't his thing. He just doesn't get it. Receptively (understanding words) or expressively(spoken language). He has a vocab of about 3 words and no one but Michael and I and his speech therapist understand them.
Teacher Amber is trying to get Doodle to put his lips together to make a B sound.
I was very excited and impressed with Parker's words this afternoon, thanks to his love for coffee. (Sorry the sound isn't very good).
O. Ivar Lovaas Lovaas was a psychology professor at UCLA and a pioneer in developing therapy for children with autism. Lovaas began working in the field of autism in the 1960's, but his work didn't gain widespread attention until 1987 when he published a study showing the benefit Behavioral treatment had on the treatment of autism. Before that, if they were treated at all, autistic children were often given psychotherapy with little effect. Lovaas came up with the basis of the model of Behavior Therapy that the boys do today-- which teaches skills by breaking them down into their most basic of components.
I'm still amazed by Lovaas, and wonder what motivated him to keep trying. What made him try the 2,347 time- thinking that the task or request would finally be understood by a child with autism? A child who didn't speak- or possibly even show a hint of understanding. Thank God for Lovaas. He changed the way people thought about autism. He showed the World that autistic children were capable of learning. His model, and attention towards autism opened the door for other forms of therapy done today.
I try my ass off. I try everything a hundred different ways a hundred different times. But then I give up. I close the chapter and title it, Oh well, I tried. But autism has taught me to be more like Lovaas. I have to. To be more like resistant to failure- to keep trying-especiallyon try number 2,346. You never know when the miracle is going to occur.
Greyson's strength is receptive language- he shows us with subtle clues that he understands much of what we say. He learns new tasks- like following directions quickly. One area he needs help is social interaction and play. He doesn't know how to play with toys or with other people. Built into his current Behavior Therapy is a form of play therapy (DIR Floortime for those in the know) but Grey isn't catching onto play quickly.
Grey's program director asked if I could invite a typical kid over to help teach Grey by playing in a natural environment.
I immediately thought of asking our neighbor, Gage. We met Gage about a year and a half ago. Gage is 7 and I'm pretty sure he could become the president of the United States if he wanted. He is confident, kind, articulate, inquisitive and talkative.Very talkative. Exactly the type of kid Grey needs to be around to learn. I was a little worried for Gage before he came over. I wondered how much he understood of what was going on- he knows that Grey doesn't talk and that he needed help learning to share. I was afraid Gage may take it personally when Greyson screamed and cried and didn't want to share. I wanted to try and explain things to Gage first. But as soon as he walked in - Gage told Grey's program director that he came up with a plan to help Greyson learn to share, and I laughed and realized Gage wasn't going to have a problem in the slightest.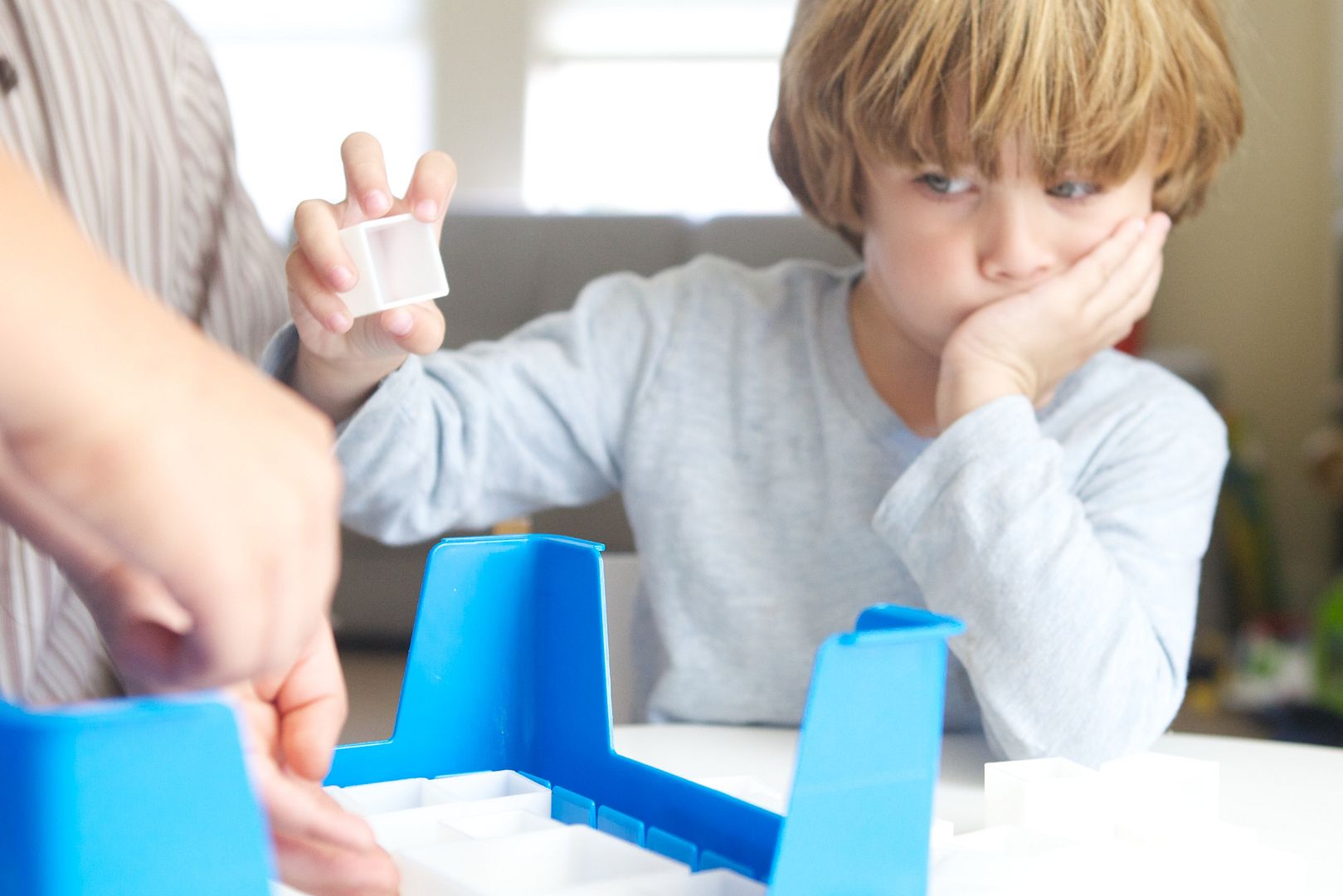 Gage wasn't put off or offended when Greyson screamed and fell to the ground numerous times.
Gage being at our house was such a big help. It was kid's work- and not something I could just do on my own. And I was overcome with emotion when Gage left. Gratitude for both Gage and his Momma for helping my family. Her big Momma heart loaned me her sweet boy- and it felt like a gift. People are truly so good, and living a life with Super Powers gives me opportunities to see that more frequently.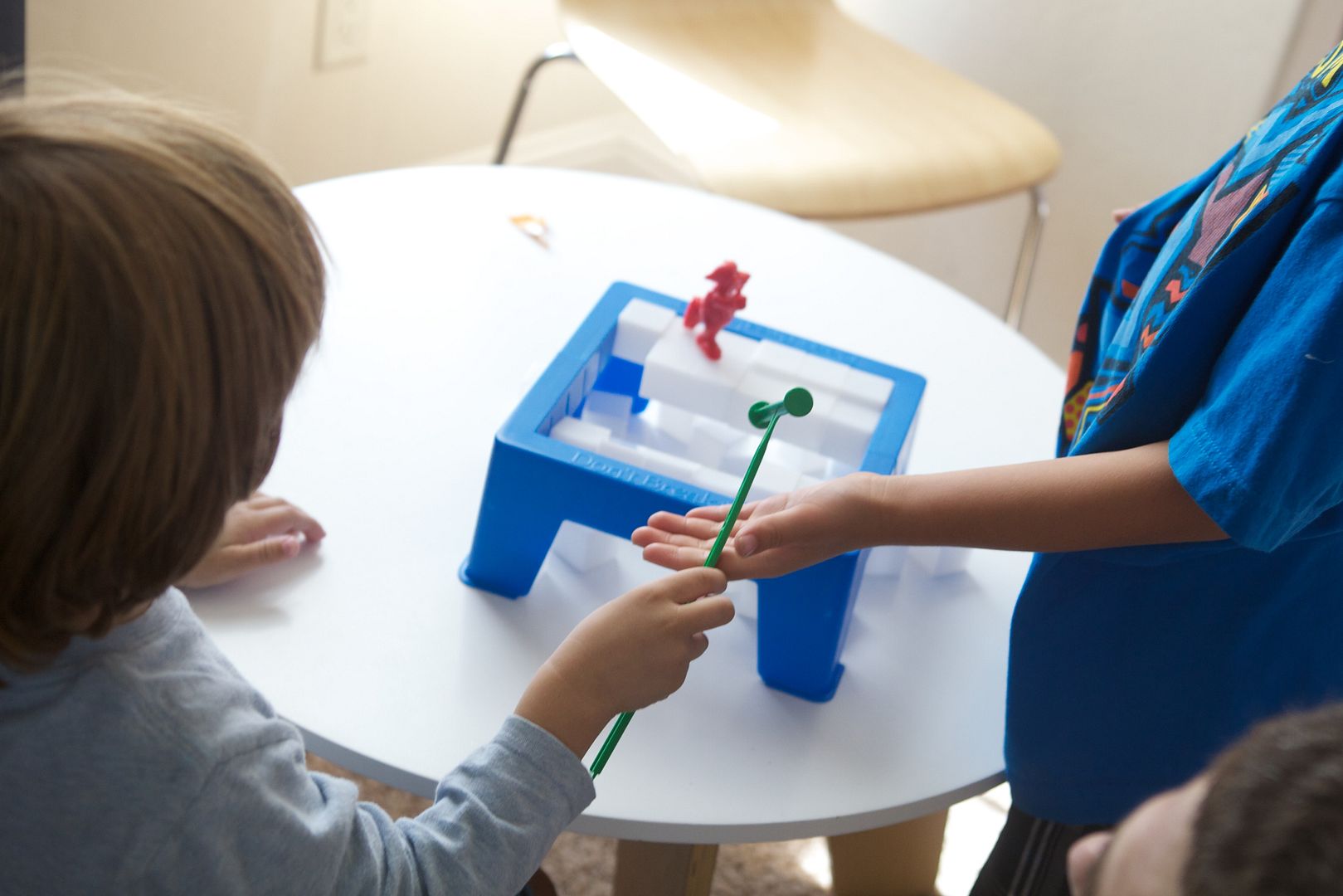 While they were playing, I looked at Gage and asked him, Do you notice anything different about Greyson? And Gage looked at Greyson, and thought and paused, - because Gage is the type of boy that is going to think and answer truthfully... Yes, he said. He's taller and he knows more... And at first I was confused, but then I realized that Gage was comparing Greyson- to Greyson when he first met him a year and a half ago. He wasn't comparing him to other kids.
And I can't help but tear up right now as I tell you this. The kindness and innocence and goodness Gage sees. That many children see...I think we all had that clean of a slate at one point in our life- seeing the good in others. Ignoring labels. Assuming the best. Not comparing. Gage's Momma is doing something so very right.
And Gage had FUN. Fun! He told me! Fun with a little boy who screamed and yelled and didn't talk or want to share his toys. He wants to come back every Tuesday even! Isn't that amazing?!
And one day, my son will learn to play and probably even talk. I can't wait to tell him about the President of the United States- Gage- and how he used to come over to our house to play. And how he even helped change the world with his kindness.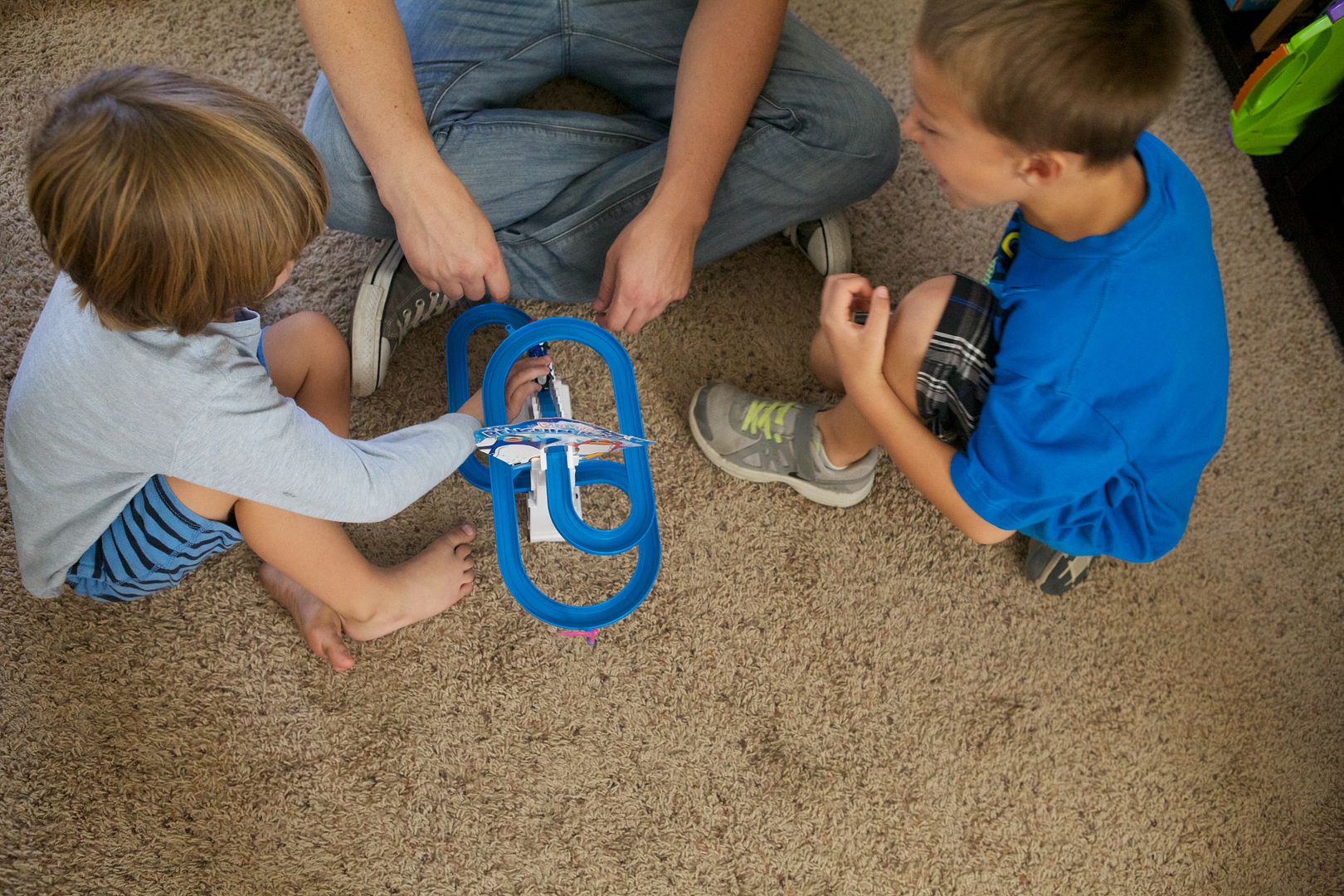 Like us on Facebook. But only if you want.