I've started this sentence eleventy hundred times in a million different ways. My mind is wiped clean of coherent thought. I'm currently on the tail end of survival mode. Forget creativity.
Late Friday morning we were off for San Fransisco. Excited to attend a fundraising gala coordinated by the boys Autism Behavior Therapy providers. Ridiculously giddy to be getting out of Fresno. It's been much too long. New dress and new shoes quivering with excitement. Our amazing babysitter Olivia waiting for us up North. Dog sitters set up for Jack and Belle. Friday's therapy cancelled for the day. Every hoop was jumped through and we were ready.
Friday morning Parker woke up first. Michael went to get him from his crib first thing in the morning, and promptly found Doodle covered in barf. Apparently last week's hot dog barf episode was contagious.
Trip cancelled.
Parker was acting completely fine, but we couldn't risk it. By late afternoon the boys and I were going crazy being cooped up in the house. We went to Woodward Park down the street and explored.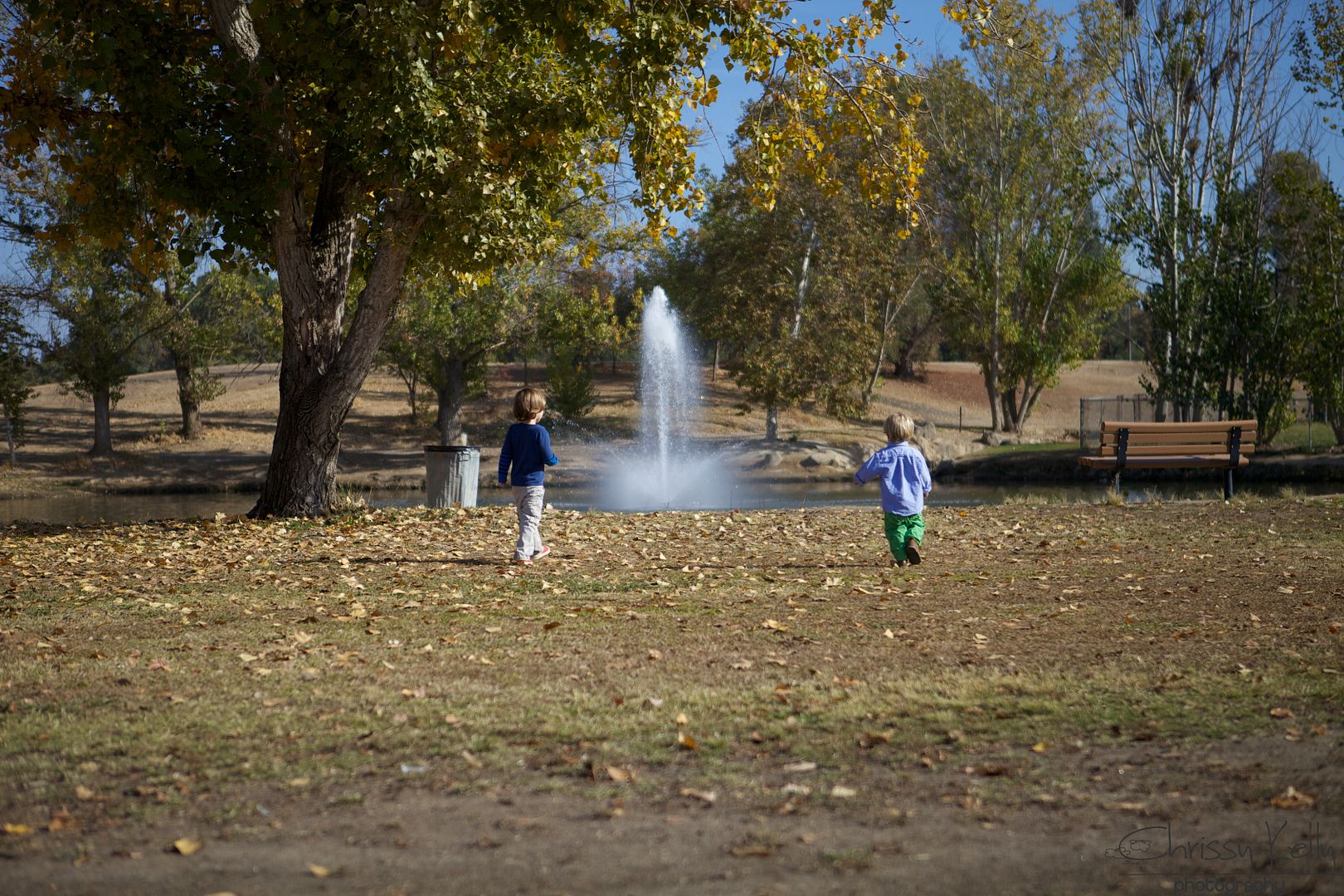 Sometimes I miss the chaos and commotion of Los Angeles, but days like this I love the calm and quiet of Central California. It feels like home. I think it's important to find a way to love where you live.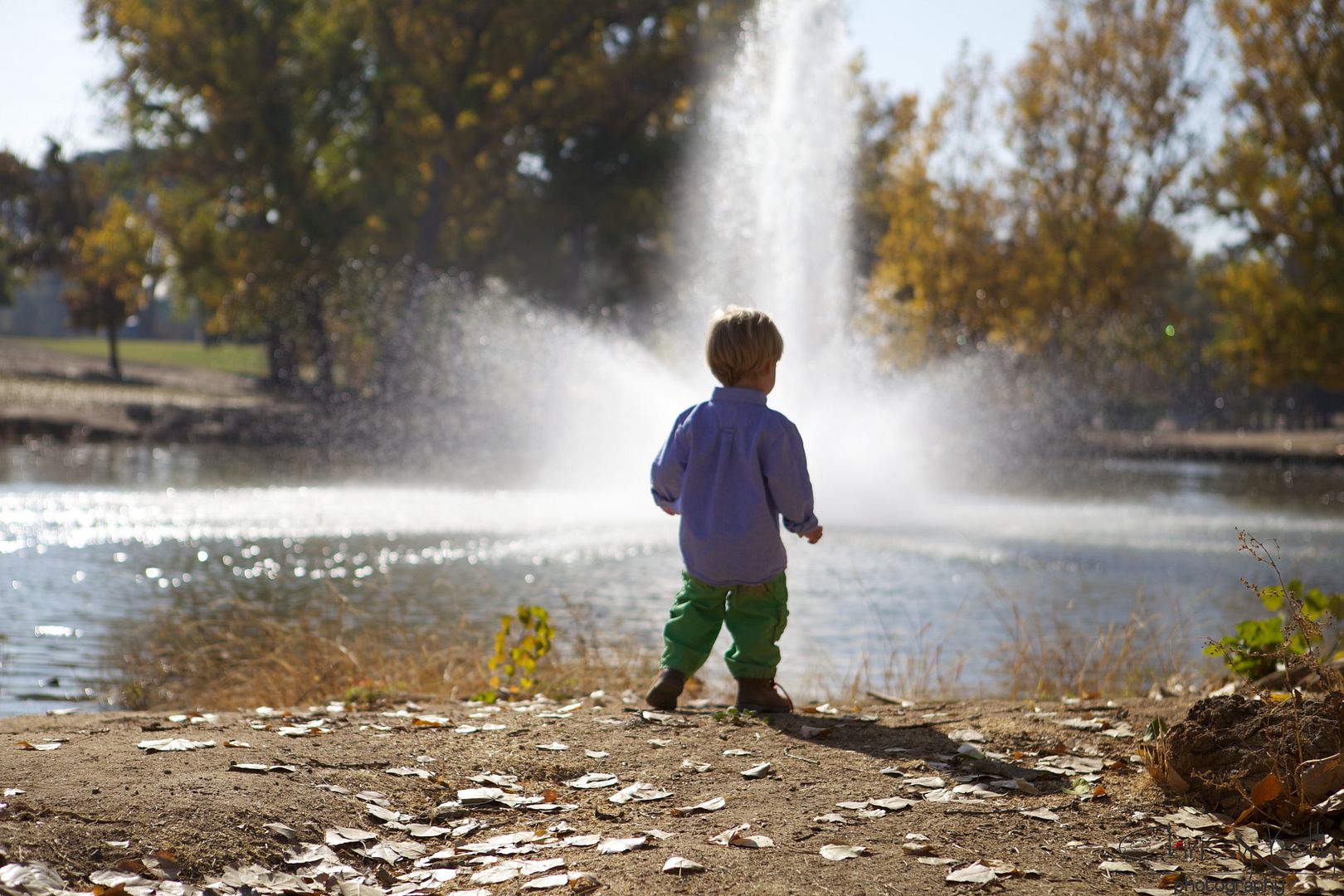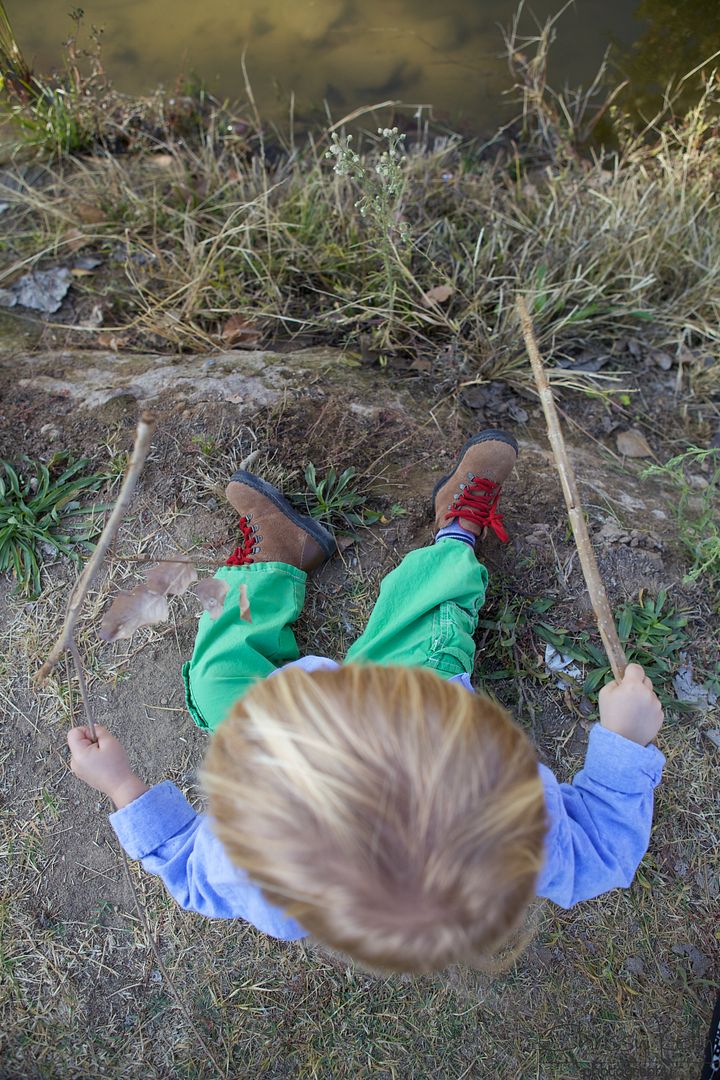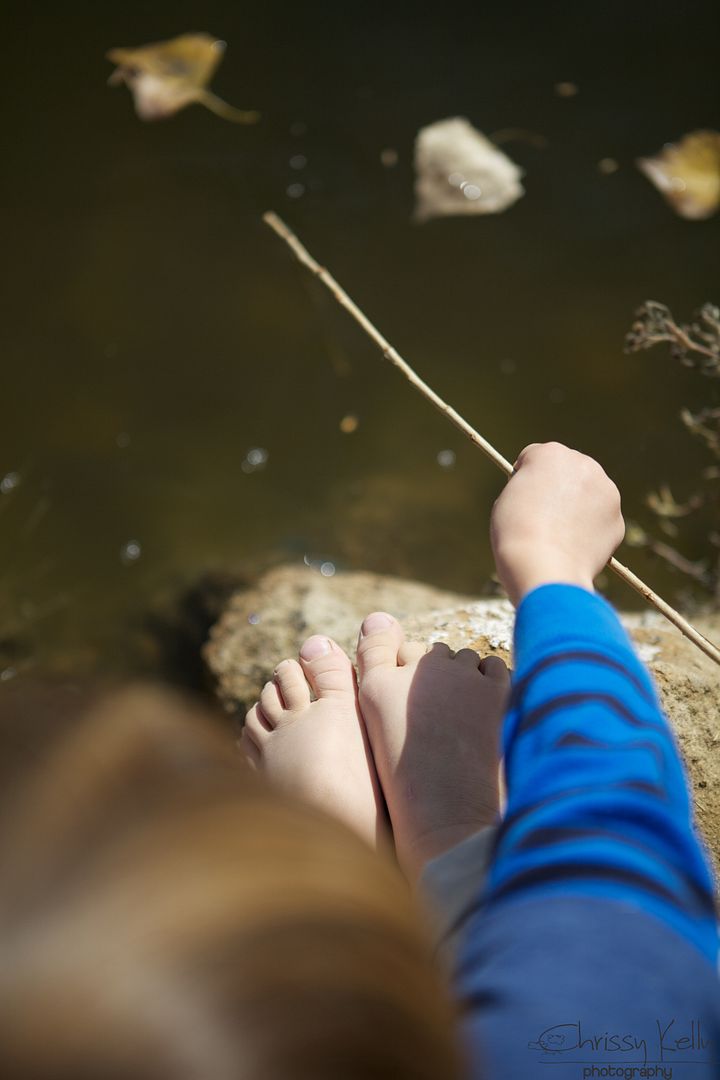 There wasn't another soul around. Just the boys, me and God.
They were both in Heaven. Grey was so happy. At one point he just laid his entire body on the warm ground and soaked it all up.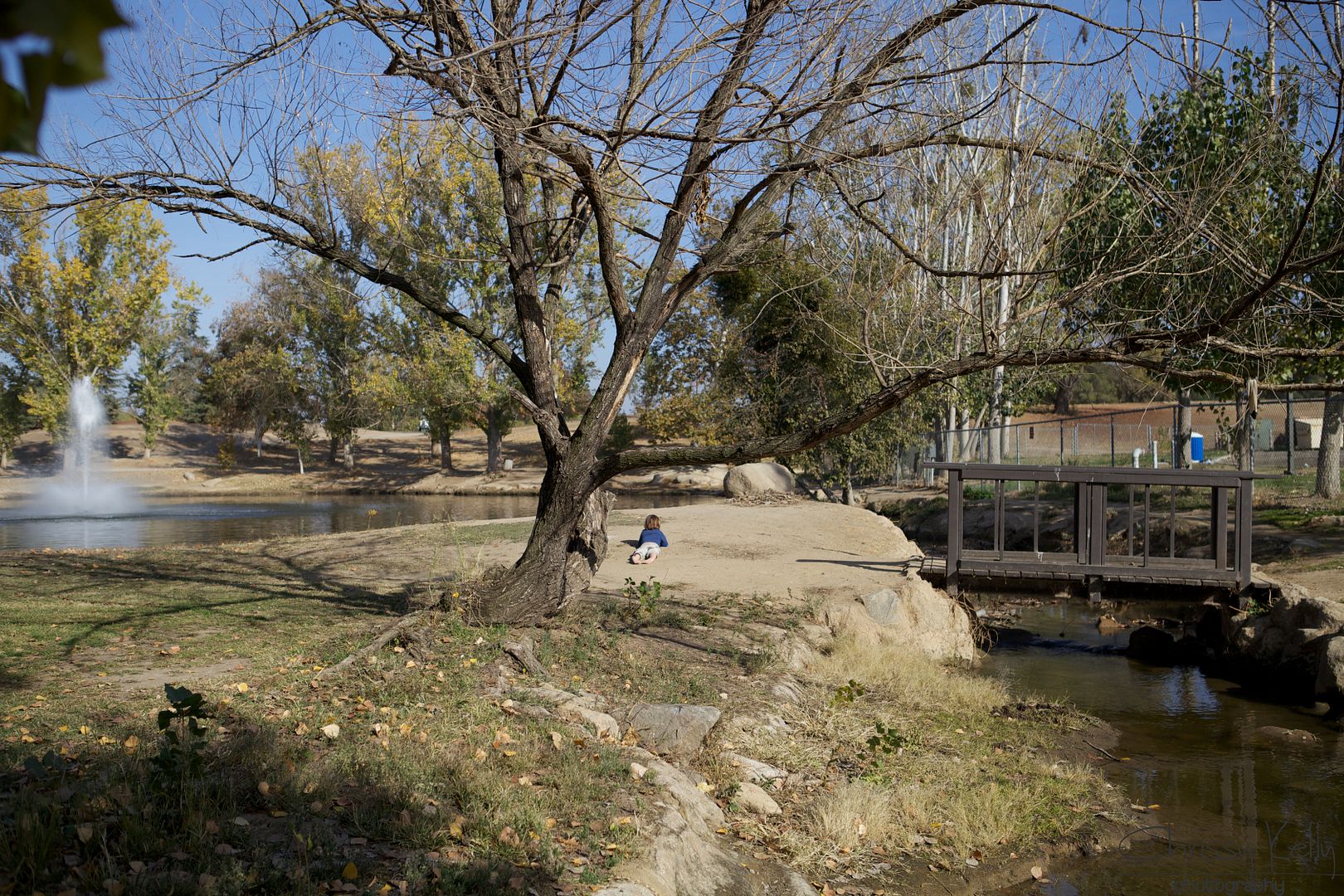 I was bummed that we had to stay in town. Once you become a Mom it's all doing for them. It's how it should be- but sometimes- especially when they are sick- it's hard as hell. And although so many of my actions are for them, so many of my thoughts have been about me lately. What about me? What about what I want? What can I do for me? Something is missing. I'm missing me.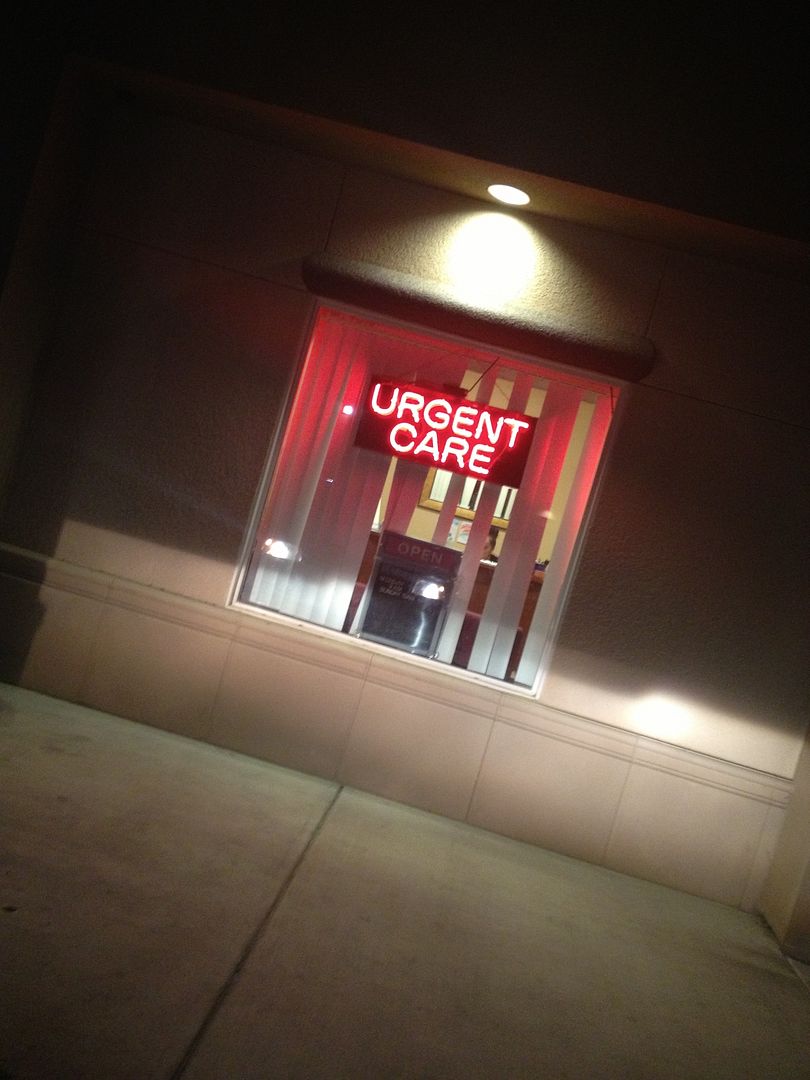 And Saturday evening Grey got a fever and cough. We drove all over town looking for a non-skeevy Urgent Care still open and not disgusting. We got lucky.
But they had stuffed animals there. Ew gross. And Grey was so happy to play with all the disease infested toys. He was crying when we had to leave. We went home and jumped into a pot and I boiled us on the stove.
Everything about Mom'ing reminds me of the book, The Giving Tree.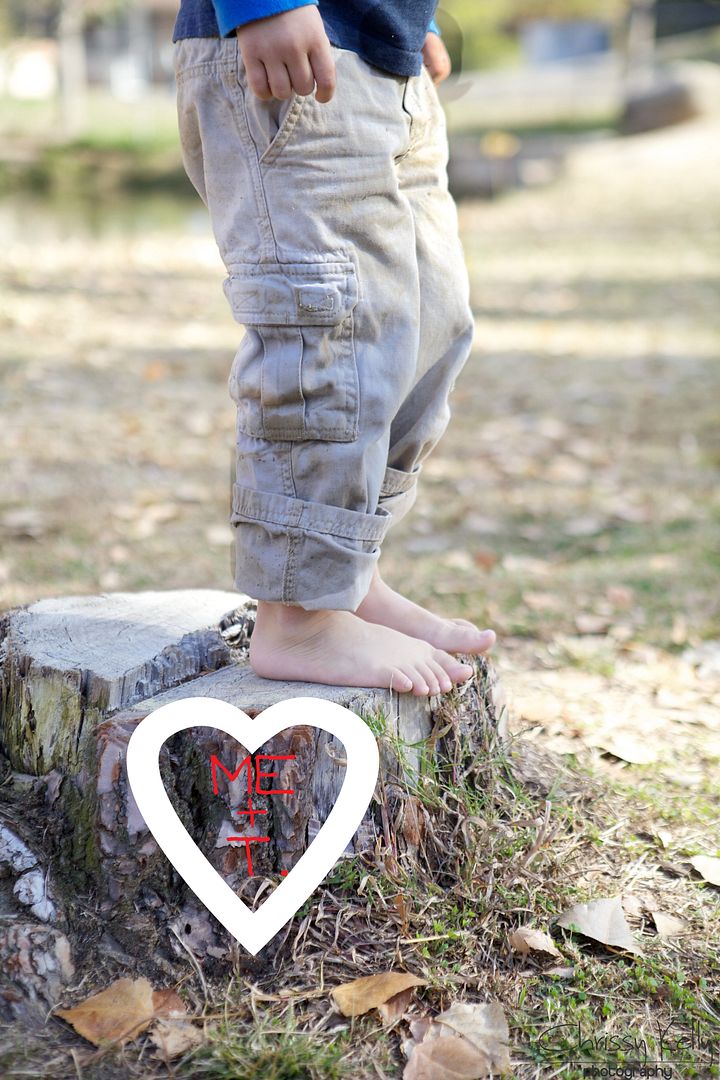 And although this past weekend was cooped up, stir-crazy, puke and poop filled fun, they are beyond worth it. It's part of my job description. And since we were in town, I got to get my hair fixed- that's all me. It's important work. They can have my apples and leaves and branches and trunk any day.