I want to live my life in a way that will make a difference. I think most of us do. But in between thinking that thought I frequently forget. I think life is about vacuuming up dog hair, or going grocery shopping or finding just the right taupe shoe boot with a comfortable yet not too mom-ish heel.
I am grateful for days like today, Martin Luther King Day- a celebration of an American pastor, activist, humanitarian, and leader in the African-American Civil Rights Movement. Today's holiday forced me to pause and remember what is important. Really important, not grocery store important. I believe in love and equality for all. I believe in following your heart and choosing love over hate. I believe that if you have a dream, you need to act on it and tell others about it too. I looked up his famous, I Have a Dream speech today and really took time to read the words. Click here if you want to read it too. MLK was an outstanding man who worked tirelessly for what he believed in. He wanted to make a difference for his family, but even more importantly- the entire world for the good of all.
MLK was a human being. A man. A Dad. And I think no matter how much we may differ in our adjectives or nouns, we may have more in common with him than we realize. There are two parts that struck me, parts that I found beautifully painful. First, this line....ahhhh, this line makes me cry.
I have a dream that my four little children will one day live in a nation where they will not be judged by the color of their skin but by the content of their character.
Because even though we are lifetimes and years and problems away, I felt like I could still relate to him. I feel the same way about my babies, and if I replaced the color of their skin with having autism, I could have written it about my boys. He had a dream for his babies- just like many of us do reading.
And this part:
When the architects of our republic wrote the magnificent words of the Constitution and the Declaration of Independence, they were signing a promissory note to which every American was to fall heir. This note was a promise that all men, yes, black men as well as white men, would be guaranteed the "unalienable Rights" of "Life, Liberty and the pursuit of Happiness."
We hear some of these lines so often that sometimes it's easy to forget to attach meaning to them in order to really feel them. If you are here reading, at some time, somewhere- you were guaranteed Life and the right to live. Liberty is a little harder- it means a life free from oppression from the government. As Americans the majority of people can say they have that. But the last item, and most inspiring to me, the Pursuit of Happiness. Do you see how it doesn't just say happiness, as if it should be handed to us? That's because even our forefathers knew that happiness is something that must be pursued and fought for by each and every one of us. It must be created. Happiness is ours to take- if we are willing to just look for it.
We found our happiness at Heart of the Horse Ranch today. I think it's our new regular Monday thing.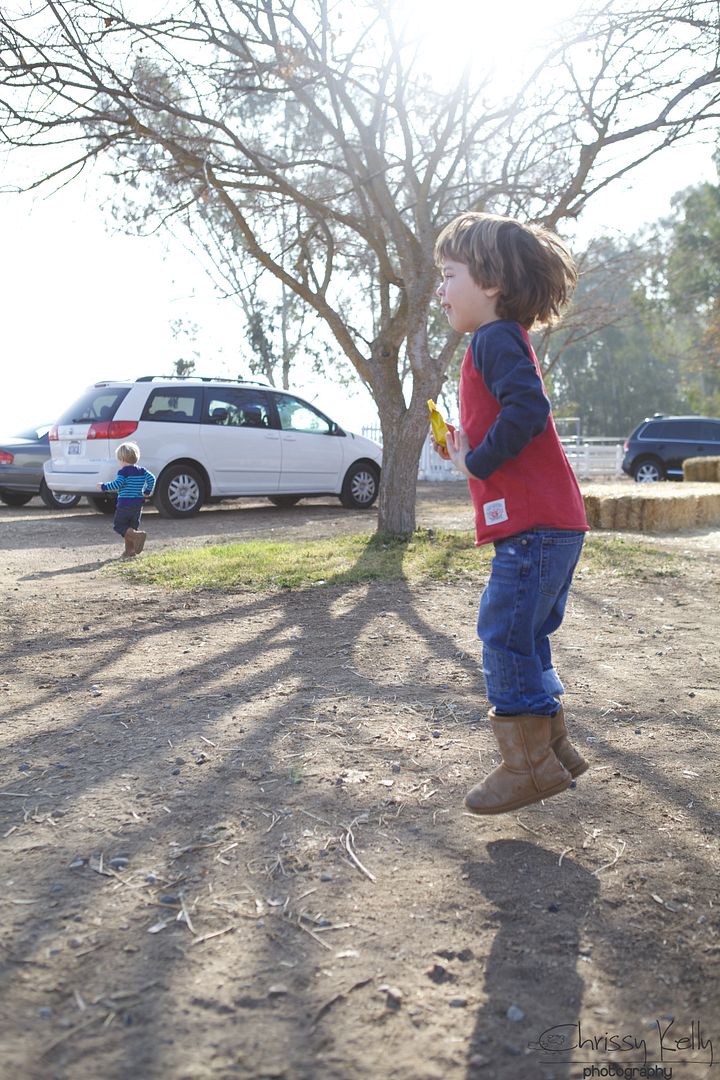 Grey as soon as we arrived. Totally ready to pursue some happy.
He likes this Quad as much as he likes the horses. Maybe more. Guy at the ranch drove him around a few times, and as he quickly whizzed by I could see his eyes were closed- he was just feeling the wind on his face, and he was smiling, pursuing happiness in its most organic of forms.
It's funny, I used to feel sorry for people who lived in the country. You know- they don't even have a Starbucks or Target on every corner.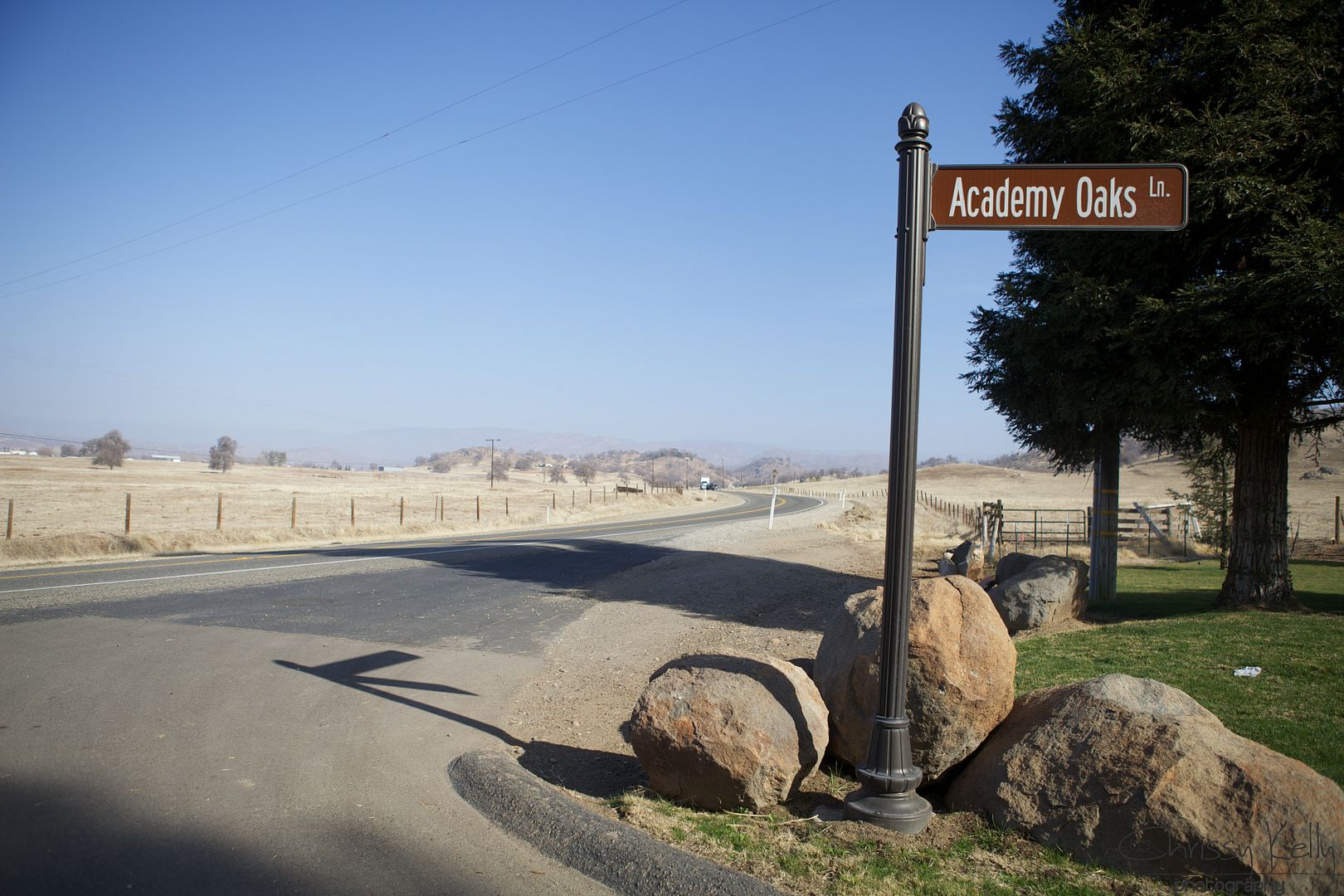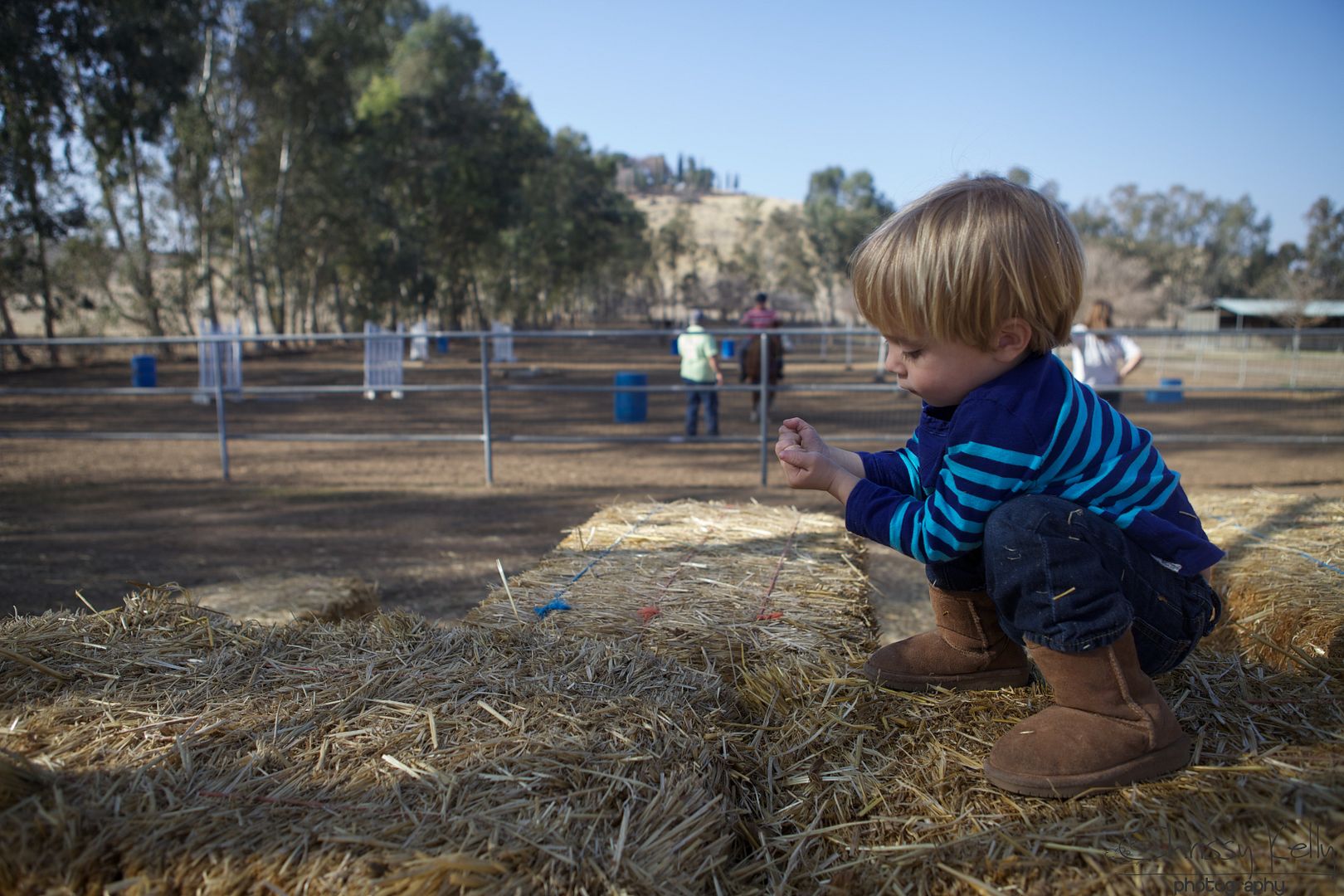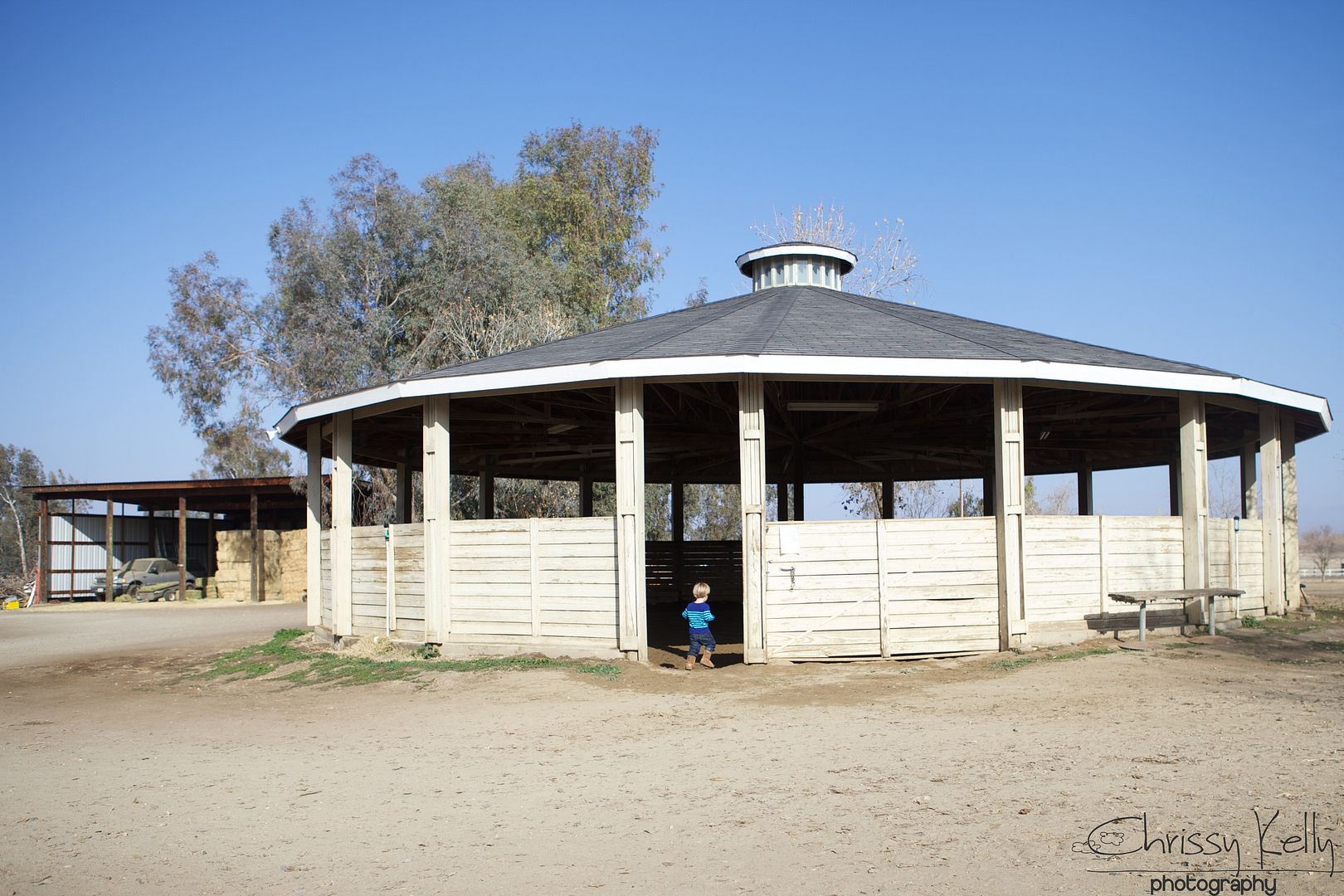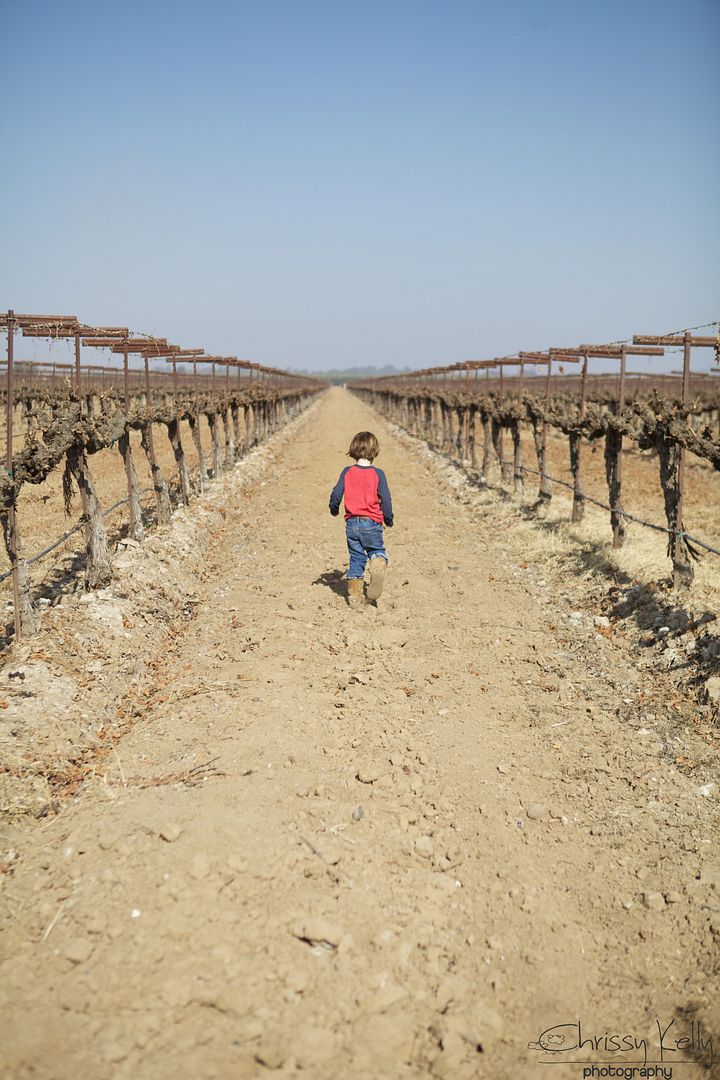 Boy, I was wrong. Country folks- feel free to feel sorry for me instead.
He prefers to be a spectator, but is slowly warming up. I'm so happy I get to be a source of his happy.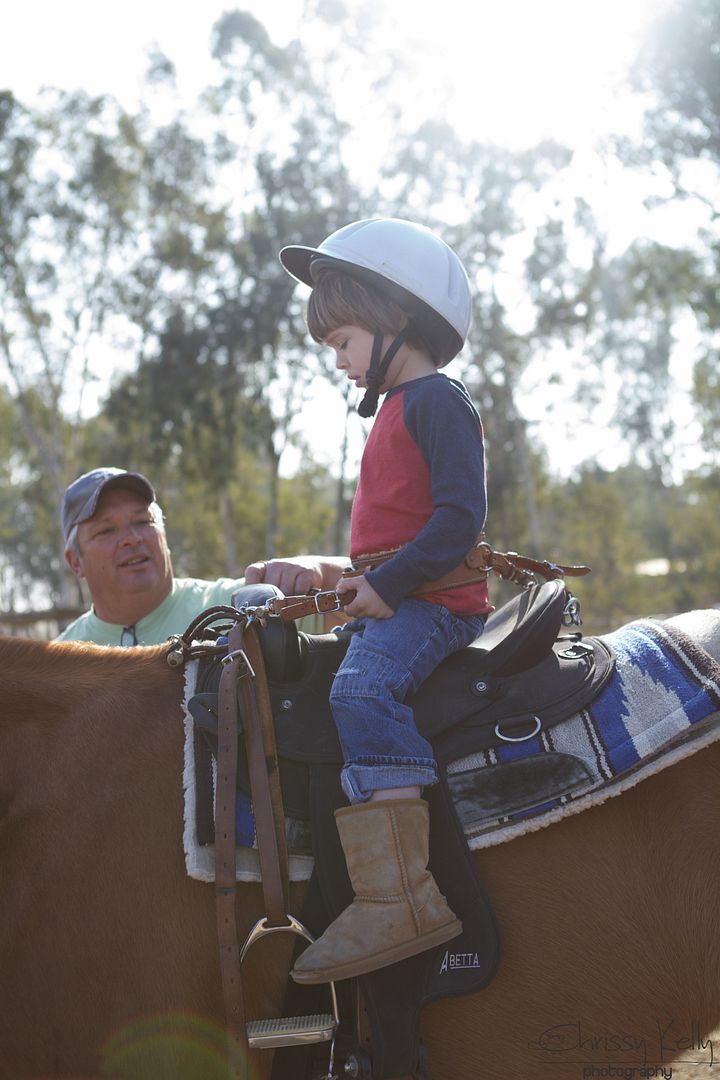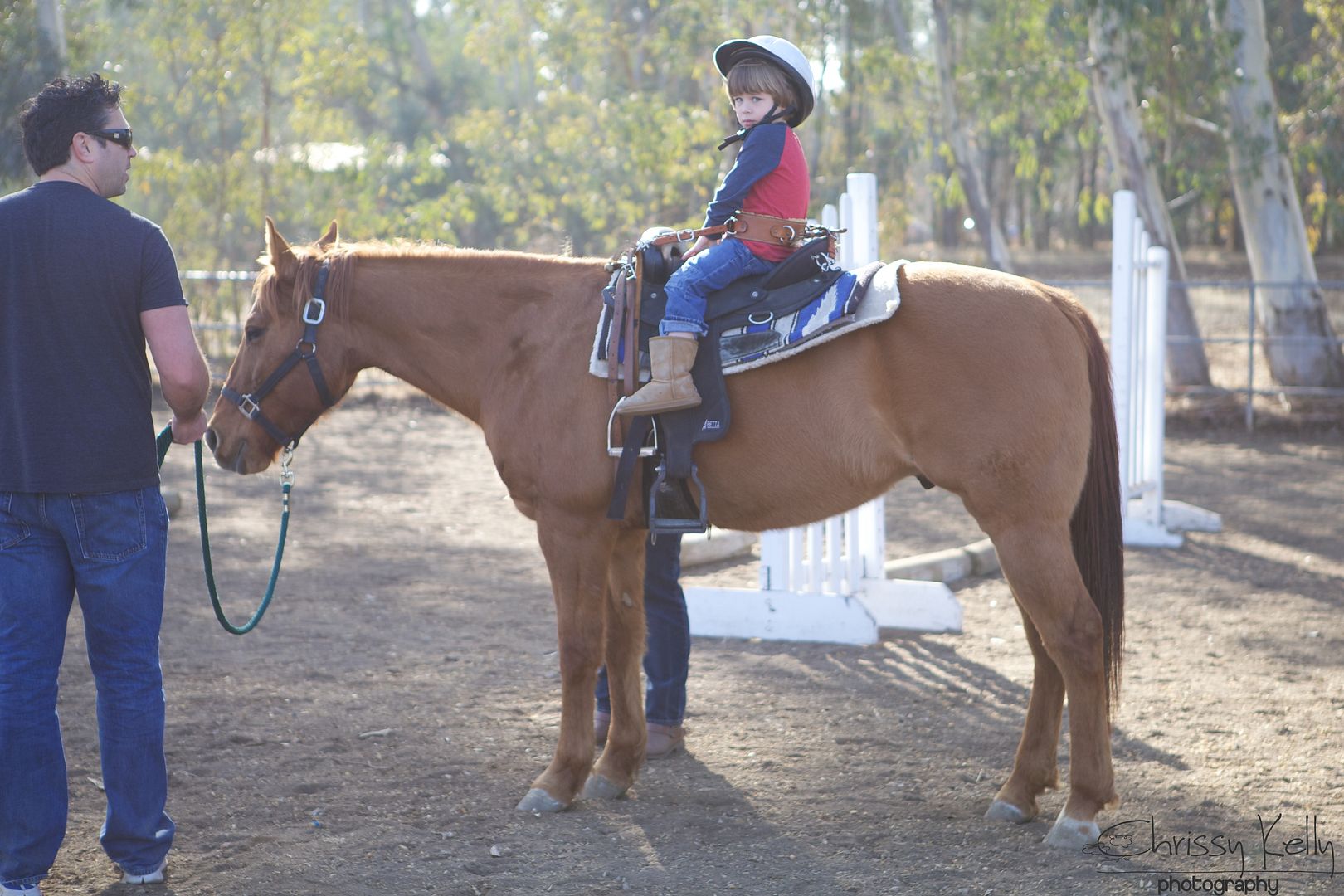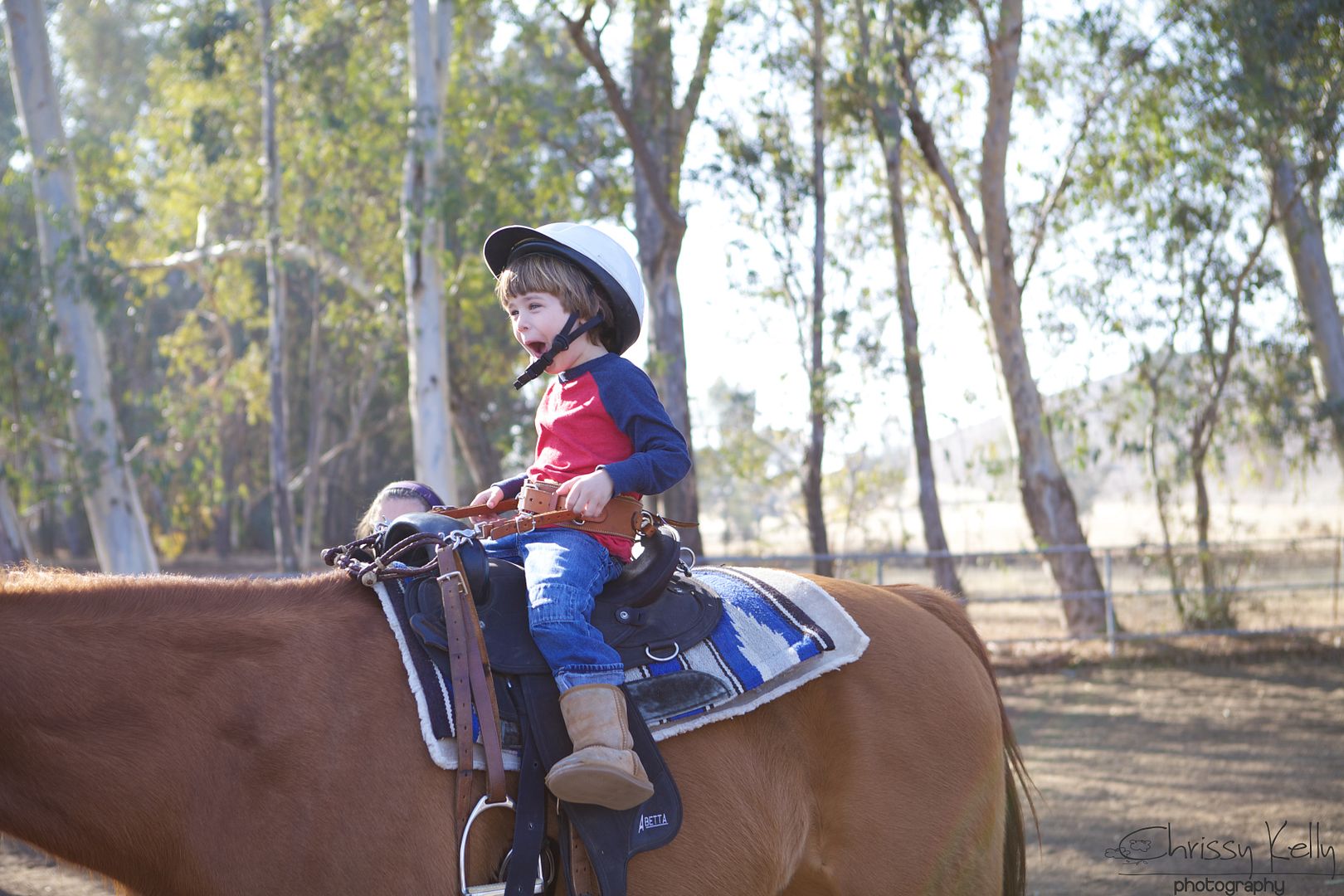 Undeniable happy.
Now it's time for you to go get yours.
Love,
Chrissy