Over the weekend we went to a child's birthday party- often a source of stress and pain for all of us. It's always just been too much for Grey. Too many kids, too loud, too everything- and he can't even eat the cake anyway. Both boys are on a gluten dairy and soy free diet. I often leave tired and frustrated from attempting to corral Greyson back to where the kids are. There's been times he's begged to leave and run for the door the entire time. Why do I even do this? I've wondered. I know why I started to do it in the first place. Just keep going to the parties, Chrissy. He can't get used to them if he doesn't go. Sometimes he needs you to go easy on him but sometimes he needs you to help him stretch outside of his comfort zone. One day this will pay off.
And driving home Saturday I realized something huge--The moment was perfect. Sometimes when I'm in the middle of something horrible I often think- Why didn't I notice when everything was perfect yesterday? I take for granted the easy moments and don't even realize how easy they are until they are gone. Saturday I remembered to realize it. I think so often I wait for the perfect life, when I really just need to wait for the perfect moment. Perfect moments happen all the time. The perfect life just doesn't exist for any of us. The birthday party went so well. One of the best ones yet. Time had been kind to us, it taught us. And then I realized the past few times we have been at parties or gatherings with children- it's been easier and easier. Both Greyson and Parker are doing so much better, and I am doing a little better at keeping my expectations in check.
He still kept to himself, but he was able to tolerate being by the other kids. We went outside and took breaks from the crowd. I said screw the diet and let him have a cupcake. We left a little early. We are finding ways to compromise, ways that work for both of us.
Last weekend we had friends over for dinner and both Parker and Greyson hung with the kids the whole time. I forgot to appreciate the heck out of that. Sure, Greyson got naked at least six times, but other than that- everything was status quo. Greyson's naked again, one of the kids would yell out- and then I would die laughing.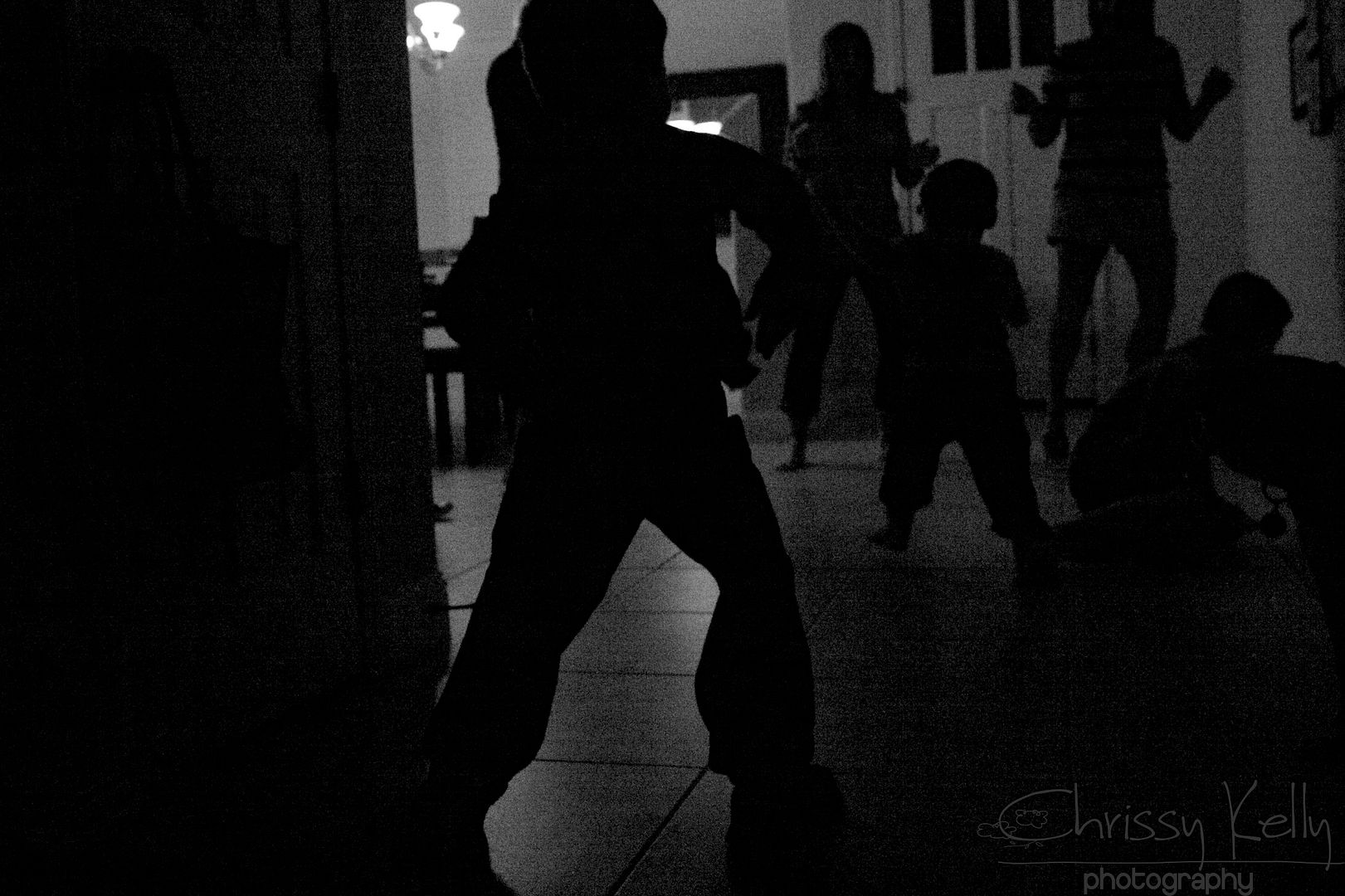 We even had a dance party in the dark to Pharrell. And we clapped along because we felt like happiness is the truth. Michael said I'm not allowed to play that song one more time in the house. Apparently not everyone likes to listen to songs 478 times in a row.
I was catching up on saved episodes of the television show, Parenthood over the weekend. Character Christina Braverman, a cancer survivor got a call from her physician's office. And although she heard good news, she got off the phone rattled and started crying to her husband. It's going to be a road though- you know? It's going to be scan to scan every six months. We're going to have to keep doing this and keep waiting for something bad to happen. Her husbands replies- We're NOT those people who are gonna wait for something bad to happen. We are those people who are going to MAKE things happen.
Good or bad- time is just time. It's just something that was invented so we knew when to wake up in the morning, or we would know when our favorite show is on television. Time must be so confused. We beg her to slow down. To stand still. To keep them like this for just a moment longer.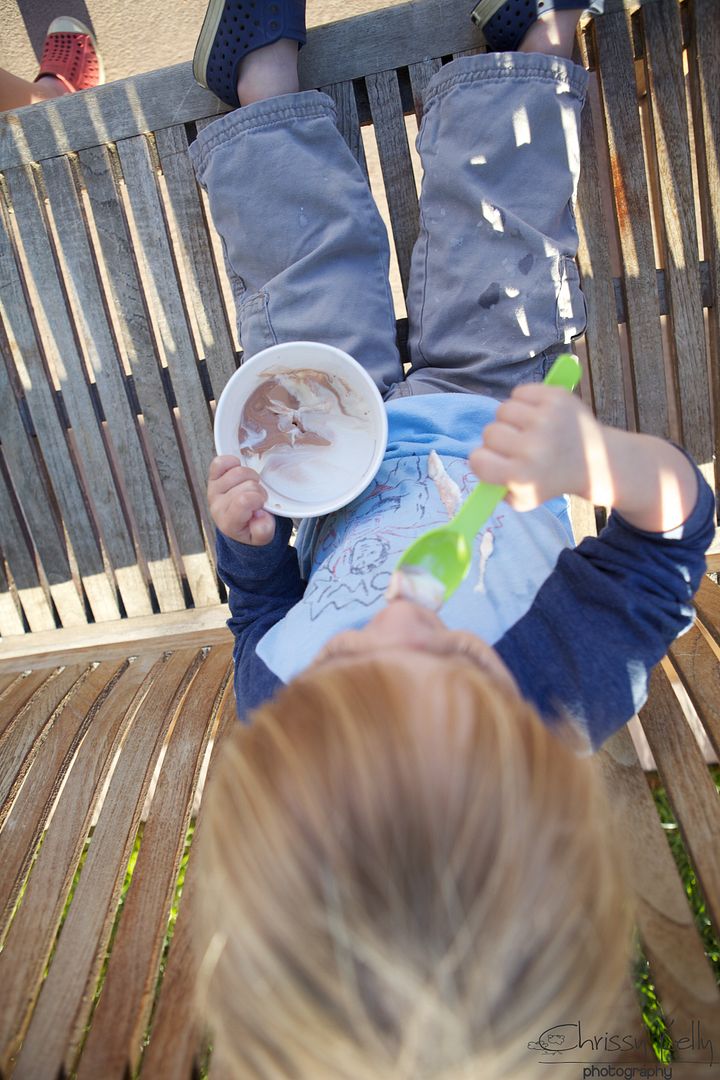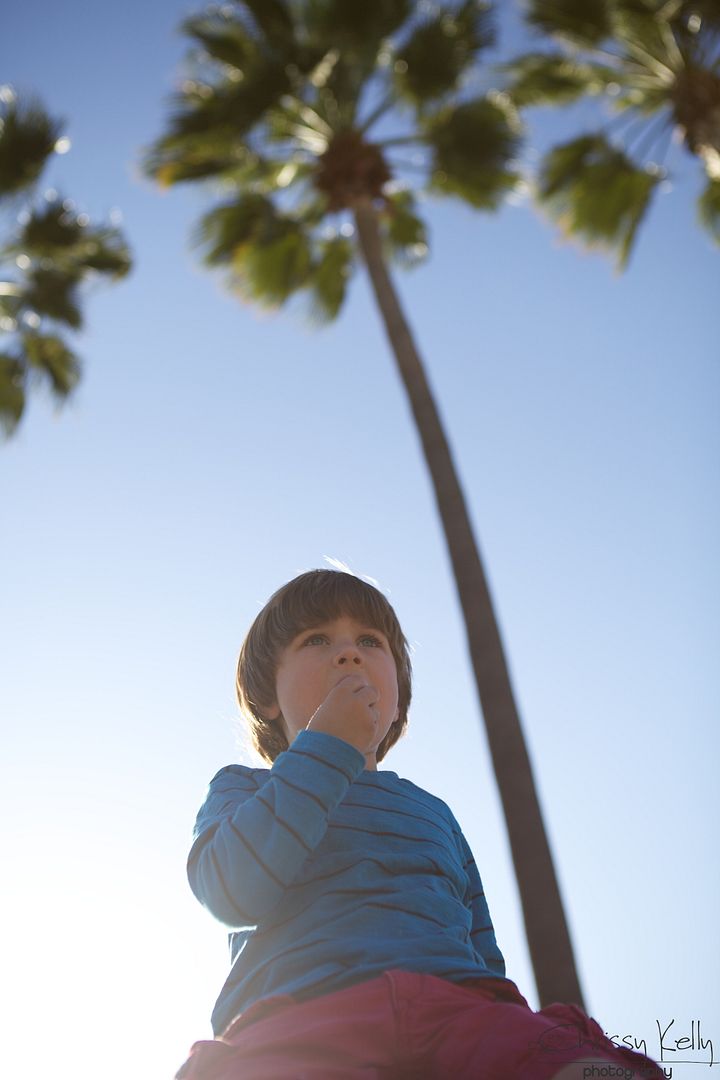 We said screw the diet a couple of times this weekend.
We look back at old pictures and ask time why she went so fast. And then we beg her to speed up. To just get to that one point when the things finally come together or everything is easier or the path is more clear. I want to be friends with time. I want to love her just the way she is.
That's my goal for this week- be kind to time, and recognize the perfect moments when the occur.
Love,
Chrissy
Find me on Facebook
PS- All slots are FILLED for Beautiful Super Powers shoot!!! Woo Hoo!