CONGRATULATIONS!!!!
You get another week on earth starting now. ISN'T THAT AMAZING!?
I'm so excited. What are we going to do with it? The possibilities are endless.
The whole week is fresh blank paper and we get to pick ANY color. We get to create whatever we want. There are no lines so don't worry about drawing inside of them.
We have the opportunity to find astonishing beauty in what we once saw as ordinary.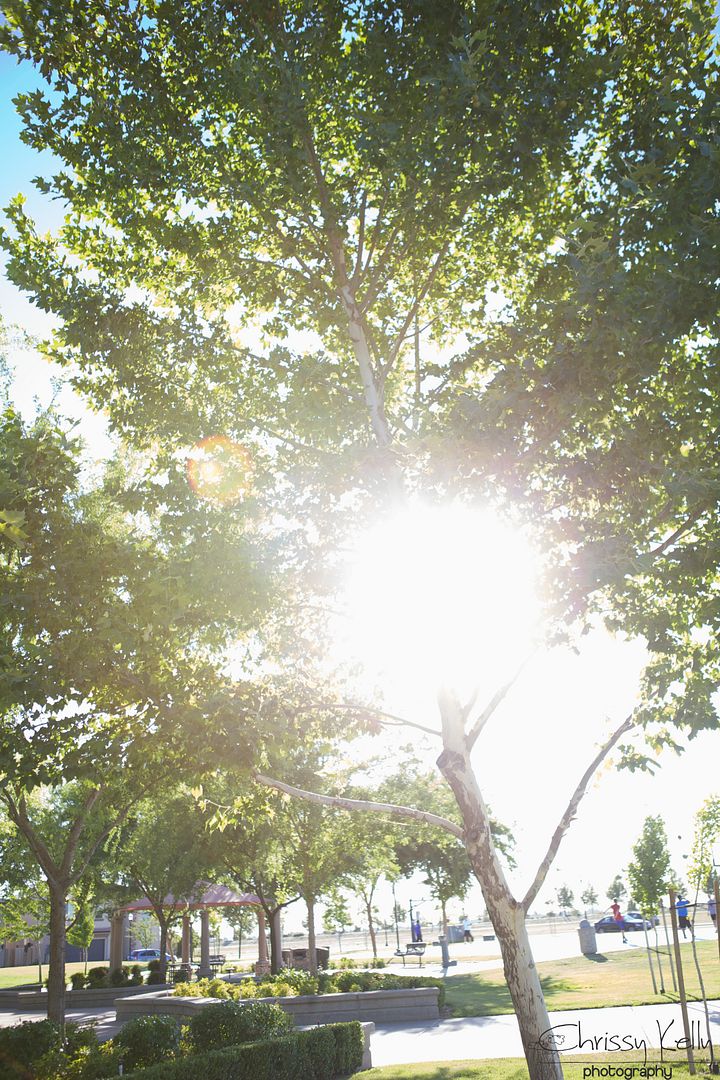 This week, don't be afraid of shadows. It's just you, absorbing all the light and blocking it from the other side. You are the light.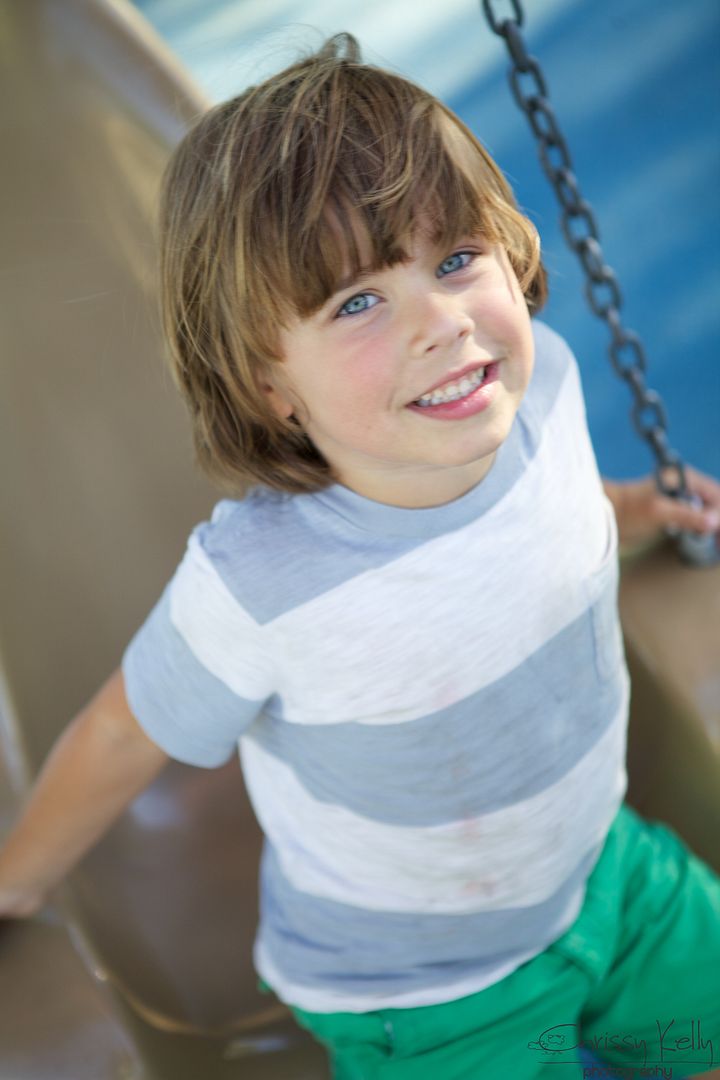 We have the ability to make someones whole week with a smile, a hello, an I'm sorry or an I love you.
We can be there, in person for someone who really needs us to be.
We can wear any clothes we want and eat whatever we want too! Sometimes being a grown up is SO MUCH FUN!
We can let go of the past. We can release whatever it is we have been clinging to tightly. It's not helping us and it's taking up important brain space. It's hard to hurt and breath at the same time. Let's just focus on the breathing this week. I mean it- right now, I want you to close your eyes for a second and take a deep breath in. Breath the bad stuff out. Whoooooosssshhhhh. This week we just have time for the good.
We can change someones whole wide world with a single tiny act of kindness. We may think it's tiny but it could be the best thing to happen to them all day long.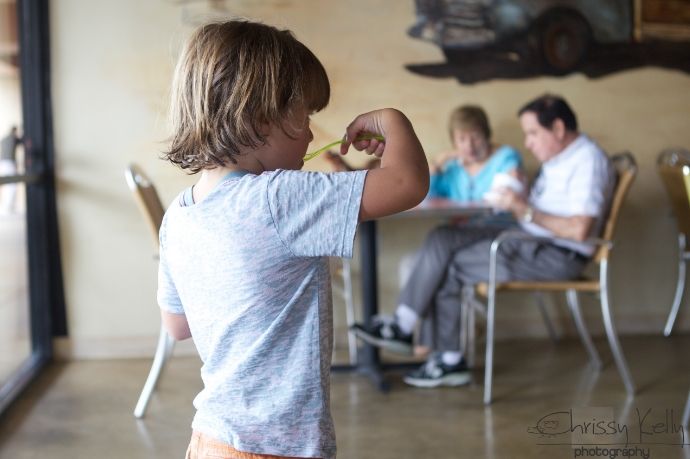 This weekend we went out for yogurt. A darling older couple was already sitting at "our" table. Greyson started to cry and point at the chair he usually sits in. "I'm sorry. He usually sits in that chair, please don't mind him crying." The sweet couple offered him a seat at their table and he took it. Parker and I sat at another table across the aisle. The couple asked Greyson questions. How old are you? Do you like your ice cream? I would yell out answers for him, feeling awkward, but not sure what I should say.
He's five.
Yes, he loves it.
And then I just decided to be comfortable with his silence. They didn't ask anymore questions. All three of them just sat in silence, smiling and sitting at their table together enjoying their fro yo. My smile was so big it filled up the room.
Doodle and I just enjoyed our quiet time too. He can baaaarely see over the table.
It's amazing the effect we get to have on others- isn't it? I think it's a big part of what life is all about but also so EASY to forget. This week let's try and remember. It's powerful stuff.
This week, don't be afraid to laugh loud and frequently.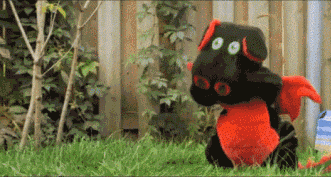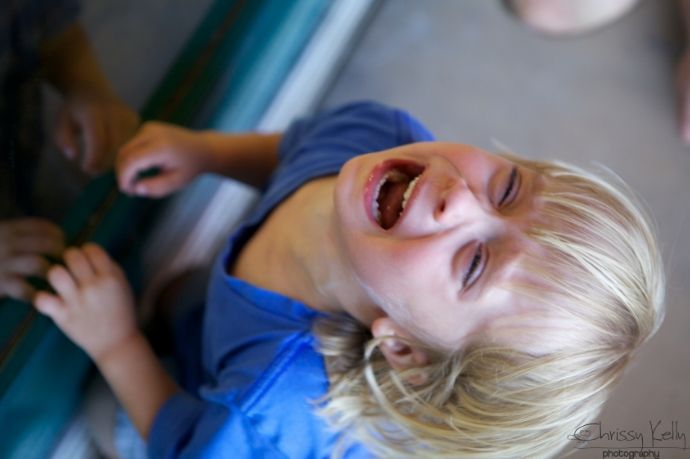 Or cry too- just get it all out. You'll feel better after.
This week you can make beautiful tiny and big plans for your future. You can save money, plan a trip, quit smoking, decide to lose weight, or even better- focus on loving that gorgeous person in the mirror right now- already perfect exactly the way they are. Yes, I like that plan best.
We can get used to seeing and saying the words: bliss, bountiful, extraordinary. Aren't those great words?
We can choose to be asleep and go through this entire week the way we usually do, or we can try to be alive and take it all in. We can practice gratitude for water and breathing and love and our human ability to find blue skies anywhere we look.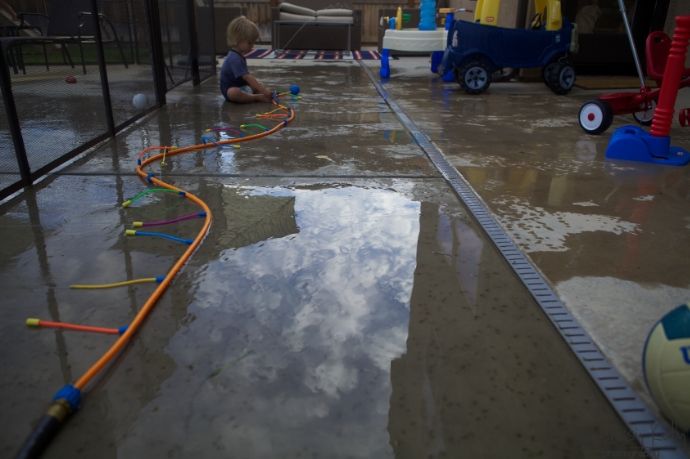 They are often hiding right in front of us.
I love jumping Greyson photobombs.
It's time for a new week.
Ready, set, GO.
Love,
Chrissy