I try to be a genuine person. My definition of genuine means what you think and what you say and do line up. They harmonize. They sway together in the breeze.
I actually try to be genuine and kind- because I've certainly met some very genuine people who I didn't care for very much at all. They were blunt or self focused or boring or blah. But they completely owned themselves and their opinion, they didn't try to be anyone else- and no matter what I find a certain beauty in that alone.
Today I felt bat shit crazy all day long. It's not shiny and I'm still going to talk about it. It all lapped up overwhelmed me at once. I felt hopeless. Lonely. Michael and I struggle to communicate and connect. Plus he's gone a few days for work each week. And Greyson and Parker can't talk to me. Sometimes out of no where the quiet swells up and fills the whole house and doesn't leave any room for me. There are many days the only adult interaction I have are the kid's therapists and YOU. I think that's why I take writing so personally. For the past three years our life is therapy. And it's not going to change any time soon. Monday through Friday. Today's sessions were 9-12 (both), 1-4 (Grey), 4:30-6:30 (Parker). And something about not doing much of anything and not going much of anywhere is exhausting to me. MUCH more exhausting than going and doing. And when I am sad I also get EXHAUSTED. Like could sleep at any second. I took two naps today.
What makes someone genuine? That's harder. I think we all want to be genuine- we just don't know how or we aren't comfortable living in a relentlessly honest fashion. We are afraid of what people might think if we showed who really really are. I looked back at some old blog posts of mine right after Greyson was first diagnosed with autism. I remember feeling so much less shiny than my writing came across. It didn't feel like my writing. I didn't lie about anything, I just omitted some of the darkest parts of how I really felt. I packaged everything up with a bow by the end. Not even knowingly- almost as of I was trying to convince myself even. I think sometimes us glass half fullers are sometimes so busy sewing in a silver lining that we don't allow ourselves to completely come undone nearly enough.
I had an literary agent review the first chapter of the book I'm writing- Little Light Bulbs. She was fast and New Yorky and smart and she HATED it. "The fact that you have two children with autism isn't a big deal", she told me. "I mean- I'm sure it was a big deal to you in your life, but it's not a big deal for a memoir. I hope you don't take that the wrong way. You need to be much more raw and honest. You never even mention how horrible it was when you lost control or came undone. I want to hear how you really felt. I need to hear more drama. Not everyone can be a Christina Braverman* and do the right thing."
"Listen", I told her politely STEWING and DESPERATELY wishing I was the type of person who could go off on strangers. "Coming undone- going completely crazy is a luxury you don't have when your child is diagnosed with autism. Because you have to function, like it feels as if your child is going to die if you don't give them all the help you can IMMEDIATELY because you already failed them once by letting them get autism. So you learn to cope without getting to hit rock bottom. I didn't stop my life or stay in bed for days or do drugs or run away. I barely even drink. I just got up every single day and breathed in and out and that ghost of me took care of my boys. And for so long it was more painful than any physical wound you could ever imagine. Like surgery without anesthesia. And I thought that level of pain was going to be a constant lifelong companion so I learned to function while it rode shot gun."
But I do realize that at times I'm trying so hard to look at the bright side that I don't notice the dark side that has the ability to overtake me if I don't acknowledge it. And being genuine means good and bad and REAL, it doesn't mean always happy.
And I'm glad I told you all of that. The fact that an agent said I suck because it has felt like something I needed to hide. It was the first and last contact I made with an agent and it sucked out my steam. However I also realize if I can write about it- and be honest and real it means I am ready to move on. It's more important to me to be genuine than to try and be perfect.
My parents, my sisters and their families are coming in town next week so as a special treat I hired a cleaning lady to give our house a good scrub down. Our bathrooms and baseboards are certifiably disgusting. Today I noticed a poo skid mark in the toilet. I don't want the cleaning lady to think we are filthy animals (which we kind of are) so I cleaned the toilet. For the cleaning lady. And then I proceeded to clean all the toilets in our house. And then I swept, and dusted and then cleaned the windows. And the counter tops. And the kitchen.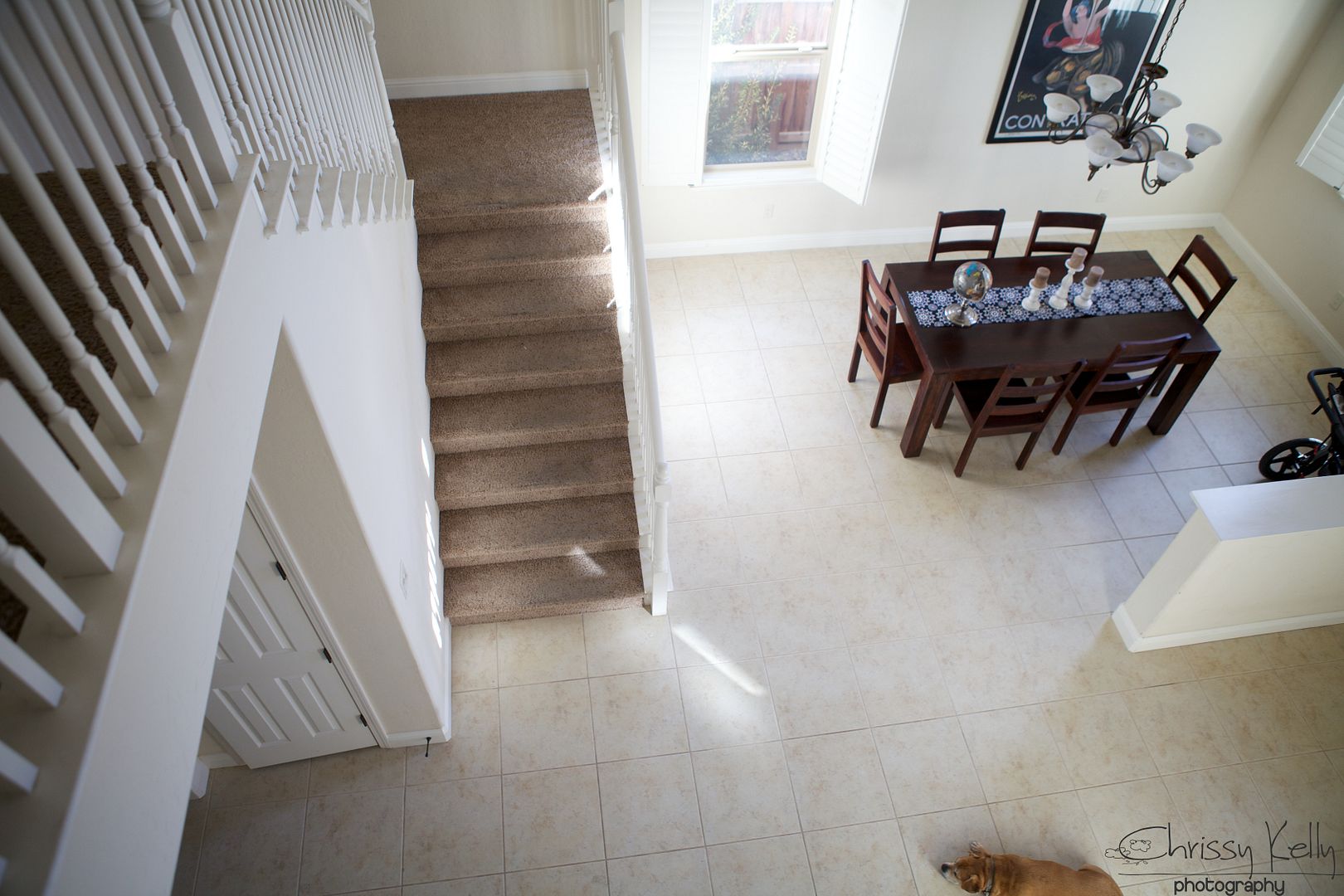 Look how clean my house is. For the cleaning lady.
And I had to stop myself from changing the sheets in the guest bedroom. And I'm not the first gal ever to do this- clean for the cleaning lady. Sometimes I even clean for the baby sitter. And it's absolutely harmless but not exactly genuine. Genuine people are also allowed to be dirty.
I think at the root of it all, we all urgently, desperately want to be loved exactly the way we are. But we are afraid we won't be because we think we are much more bat shit crazy** than everyone else. We think we are the only ones with poo skid marks in the toilet or skeletons or depression or shadows or incapable or ugly or unlovable or unworthy. So at times we present ourselves a little more how we WANT to be because we are afraid of looking as insane as we feel. And it feels harmless, but it also sends a subtle message to ourselves. The real you, they way you naturally are isn't good enough.
Let's practice saying this. I am good enough AMAZING exactly the way I am.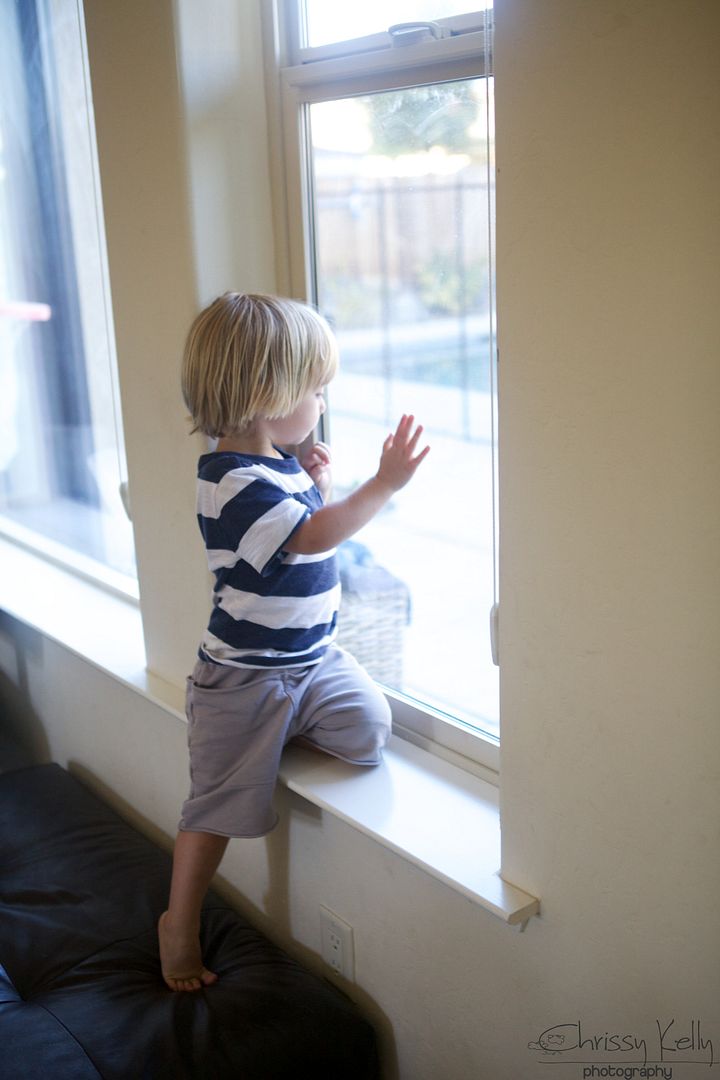 Doodle smuging up the window so the cleaning lady will feel productive tomorrow.
And now I am deep breathing because the hardest part of the day is over and I see the finish line. All these feelings will pass. And come back and pass and come back and pass. They always do. Life isn't like a blog post that gets to be tied up with lessons learned in a pretty little bow. Sometimes it just ends- just like this. Somewhere imperfect in the middle.
XOXO,
Chrissy
*awesome mom of a child with super powers on the show Parenthood.
** if you in fact aren't even a little crazy and are so confused as to what I am even talking about, please do not tell me. Do me a favor, let me just think everyone feels this way.