The weekend was filled with PJ's, pancakes and fun.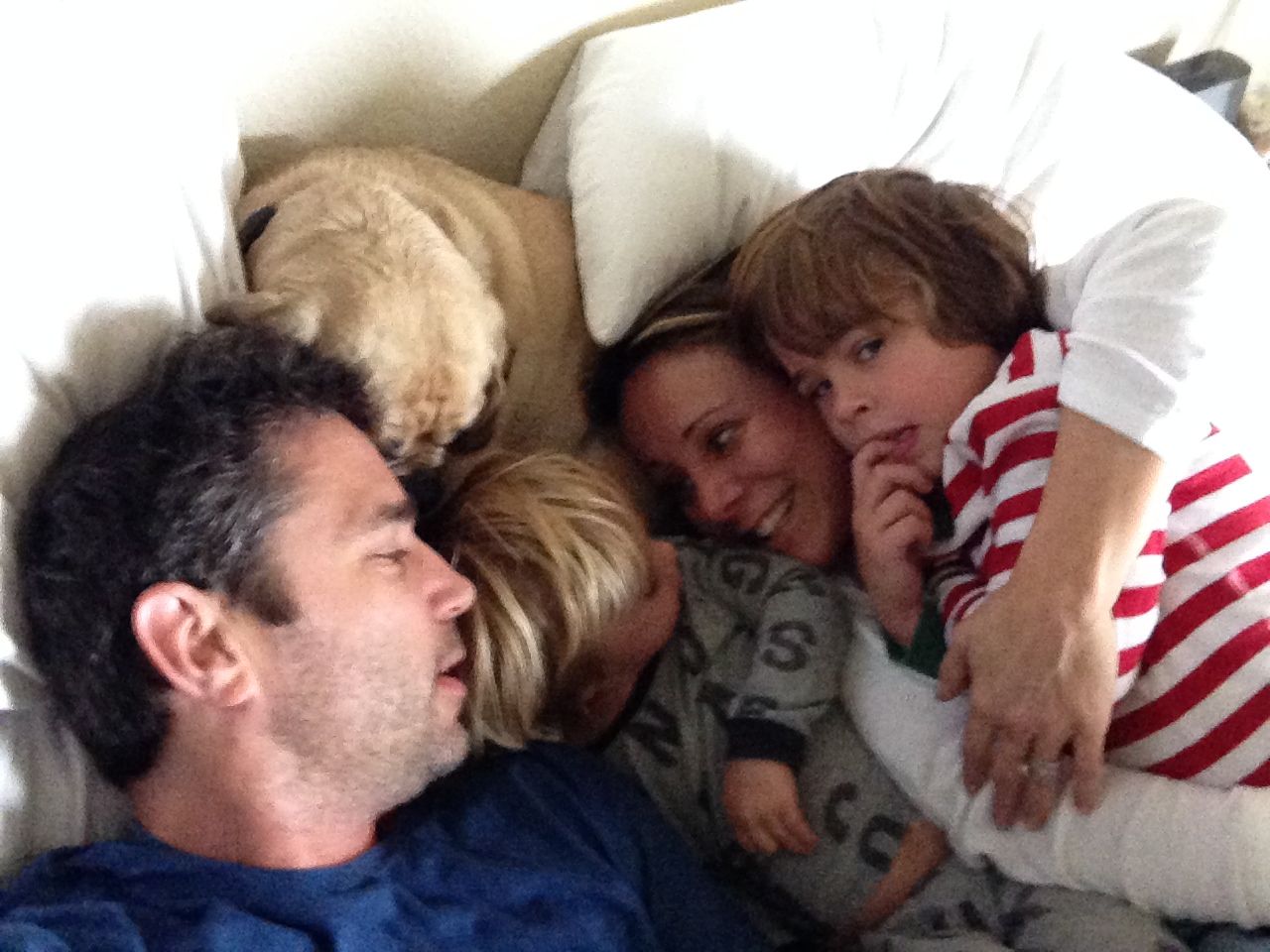 In fact on Saturday I let Greyson keep his pajamas on all day. At 6pm we just switched him to a fresh pair. He works so dang hard Monday through Friday that he deserves a break from reality just as much as I do.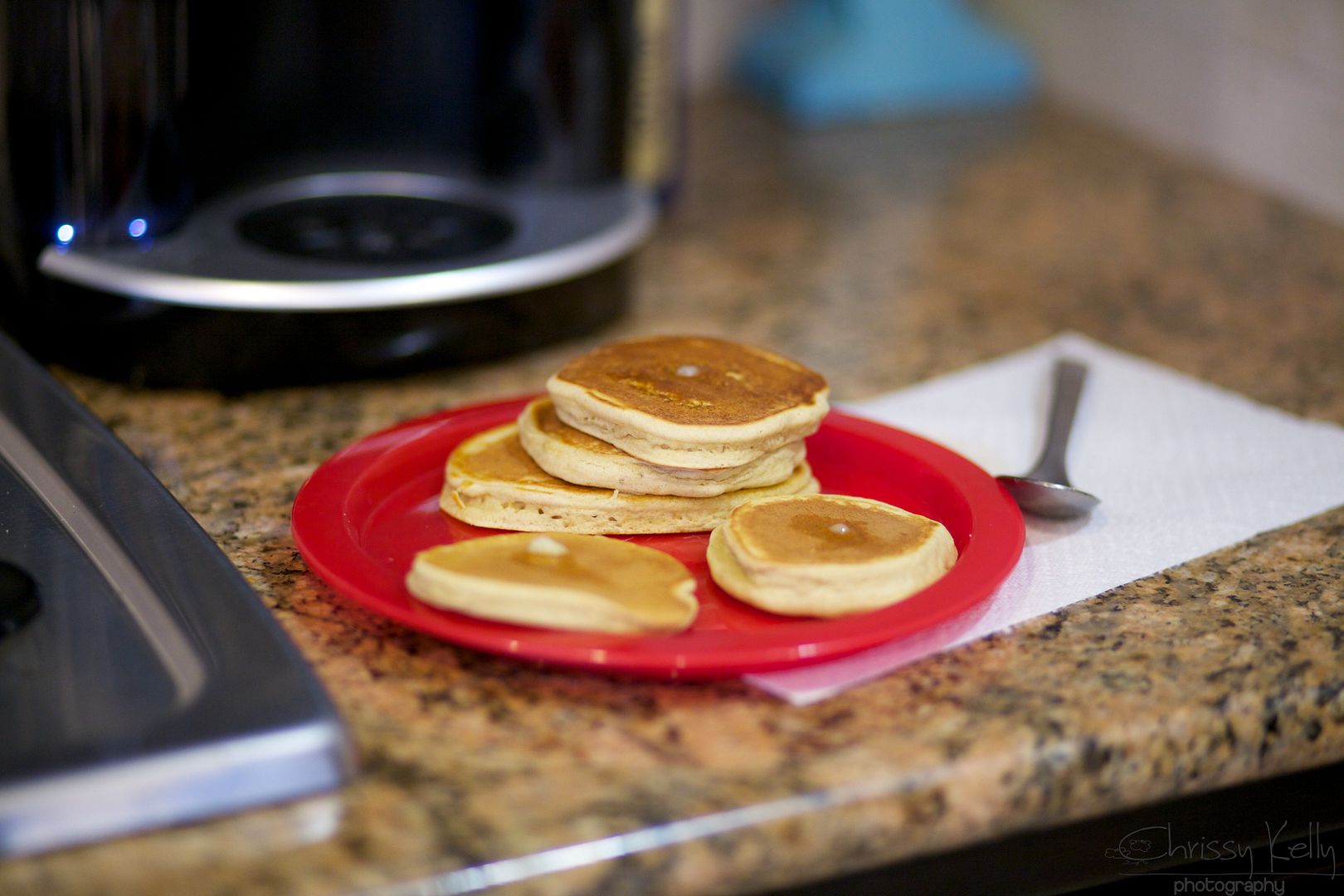 I FINALLY found the right recipe for my FAVORITE kind of chocolate chip cookies. (Chewy and flat). HERE it is. That Martha Stewart really knows what she's doing.
So I did some baking too.
Until I ran out of sugar.
And a few weeks ago I shared this story on Facebook.
Grey spotted the carousel from the parking lot. "Hose" he said. He barely speaks- so when he asks for something I rarely say no. There was a quarter jammed in the machine and it wouldn't work. I was urgently using my keys to Macgyver the money out. I wouldn't leave that damn parking lot until he rode this horse. A homeless man walked up to us and I tensed. I was holding my wallet and I knew he was going to ask me for money. "Do you need help?" He asked. "No thanks," I replied keeping my head down. "Do you need a quarter?" He asked digging into his pocket. I couldn't believe it. He was offering me money. I was so wrong before. I humbly smiled up at him- "No, we are good. But thank you so so much." My eyes filled with tears. I hear you God. We are the same- that man and I. Do not judge. You never know who God is going to show up as in your life.
Today we finally went back to ride that horse. I think he has asked for it every single day since then.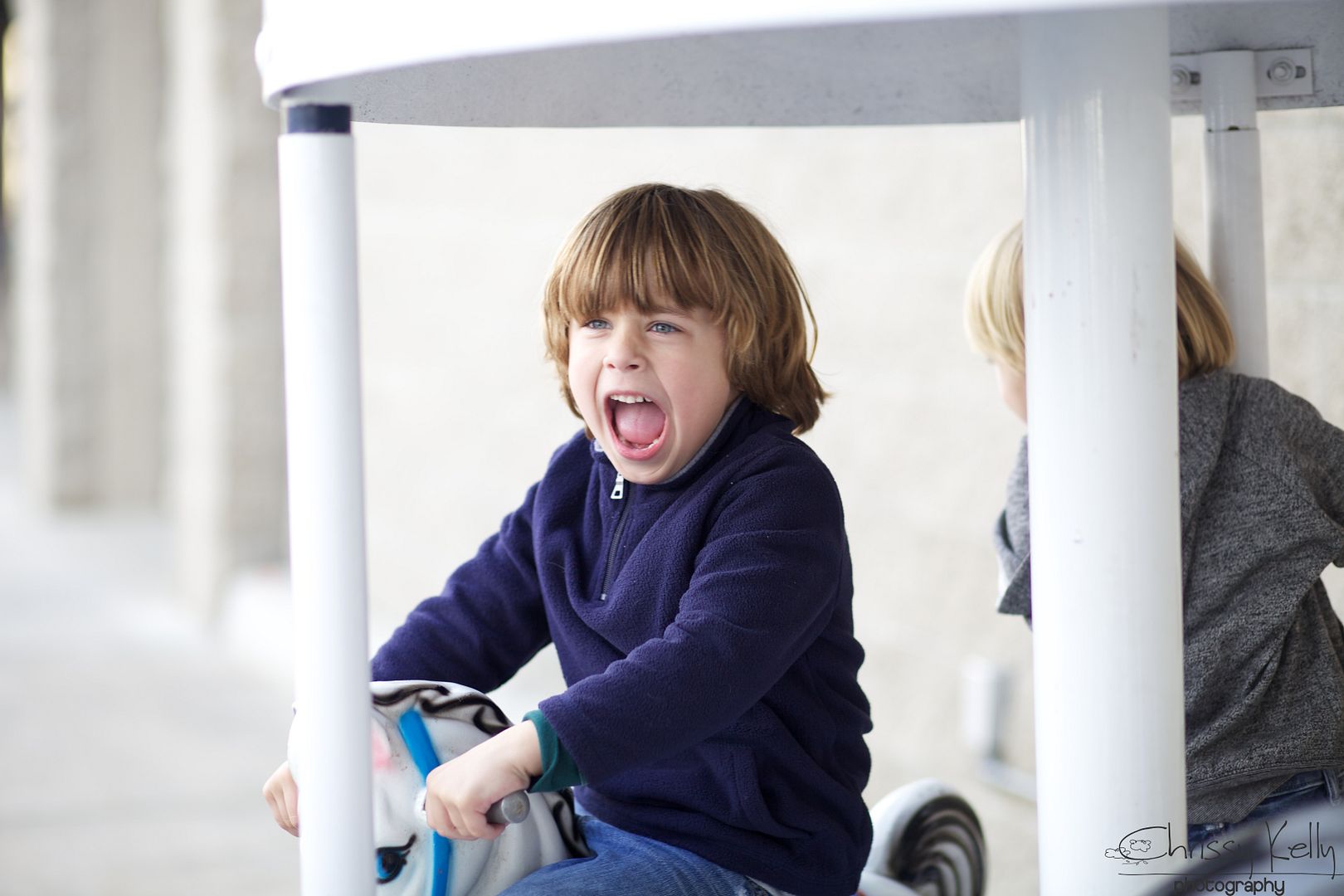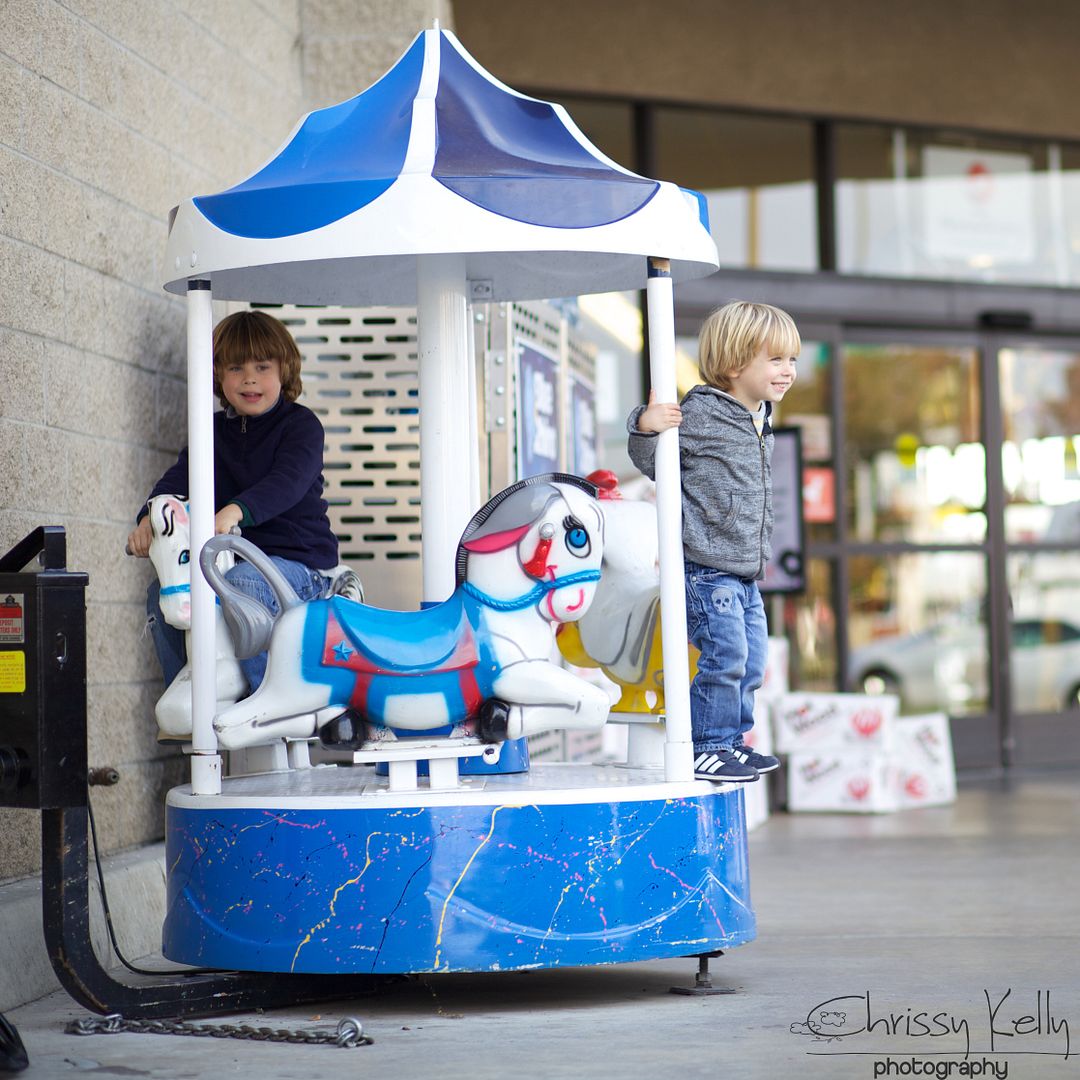 Sometimes happiness is free, and sometimes it costs fifty cents.
Hope you have a great short week. It's crazy just how much we all have to be THANKFUL for.
Love,
Chrissy