There's deep beauty and simplicity about being a baby. We don't yet know words but we do know feelings. Hungry. Cold. Hot. We just feel and cry or feel and shiver or feel and move. No words inside our head to explain, create, think, debate, worry.
Then we get older. But just a little older. Enough to discover the intoxication of independence. "I do it myself" was my favorite phrase at two years of age my Mom likes to tell people. I wanted to do it all- at 2 and 3 and 4 and 5. I taught myself so young that the easiest, best and quickest way to do something was to do it yourself.
And the older we get the more we try, and sometimes struggle to figure out who we are. And the thing is- who we are is constantly changing according to the words we use to label ourselves. Yet we still try to pin ourselves down with simple nouns and labels.
I am 25 and have recently moved to Los Angeles. For a boy. I am a California girl, but still a Missouri girl inside. I care about work. It defines me. It's hard to be so responsible for the whole world because I was just a college student five minutes ago. But it's also intoxicating to be living my actual happily ever after. This is my REAL life. I know it.
Now I am single. Again. And 30. Which is normal in Los Angeles but wrong mostly everywhere else. I can't even imagine being married, but I know I am "supposed" to be. I don't know what is wrong with me. I pour myself into figuring myself out. I was a pharmaceutical salesperson. A runner. A friend, daughter and sister. I didn't know who I was. For some reason I found it very confusing then because I didn't know many nouns to use to describe me but single.
Now I am a wife. I don't know what a wife is supposed to feel like but I know what it looks like. I think I'm supposed to decorate the house and go to the grocery store and clean and stuff. And I'm not really good at that stuff so I feel a little lost. Goodbye Chrissy Pratt- now I am someone new. My name isn't even the same. I don't want to be someone new.
Now I am a mom. I thought it would feel like smart and calm and maternal, but it feels like overwhelmed and scary and so so (SO) tired. When will I figure this out? Will I ever feel the right way a mom is supposed to feel? How will I go back to work? I don't know how to be career girl and mom girl. Can those even exist together?
When Greyson was a year we packed up our home in Los Angeles and moved to the Central Valley of California and this working girl traded in her high heels for flip flops. Again redefining myself. Throwing all my nouns out the window and starting over. Trying not to scrunch up my nose when calling myself a "stay at home mom." I thought it sounded so uncool. I'm a COOL stay at home mom, I decided and this was my happily ever after. I finally figured out who I was. No more noun changes.
What a joke- right? Life has changed a thousand times since then and so have my nouns.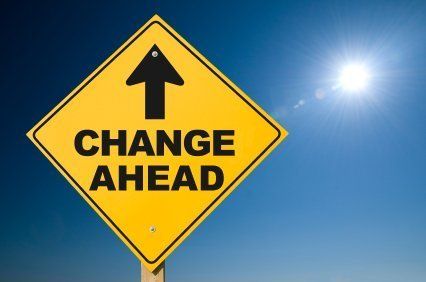 And I've rediscovered myself over and over again. I realized I've always been me and I've never really been lost. The only thing I've really discovered in the process of discovering who I am is realizing that my nouns are changing constantly. The things we love often change. The things that matter change. The way we spend our time changes. The places we live changes. Even our cells are constantly turning over and changing. We hunger for nouns to define us, but we as humans we are not easily pinned down by nouns. And if you are like me- you can drive yourself crazy trying. (Don't be like me).
I'm trying to go back to my baby roots. Less labels, introspection and black and white thinking and more feeling. There is one noun now that in my absolute favorite. One I will never ever let go of. One that always rides shot gun in the process of discovery- MOM. Not just a noun, but also a verb.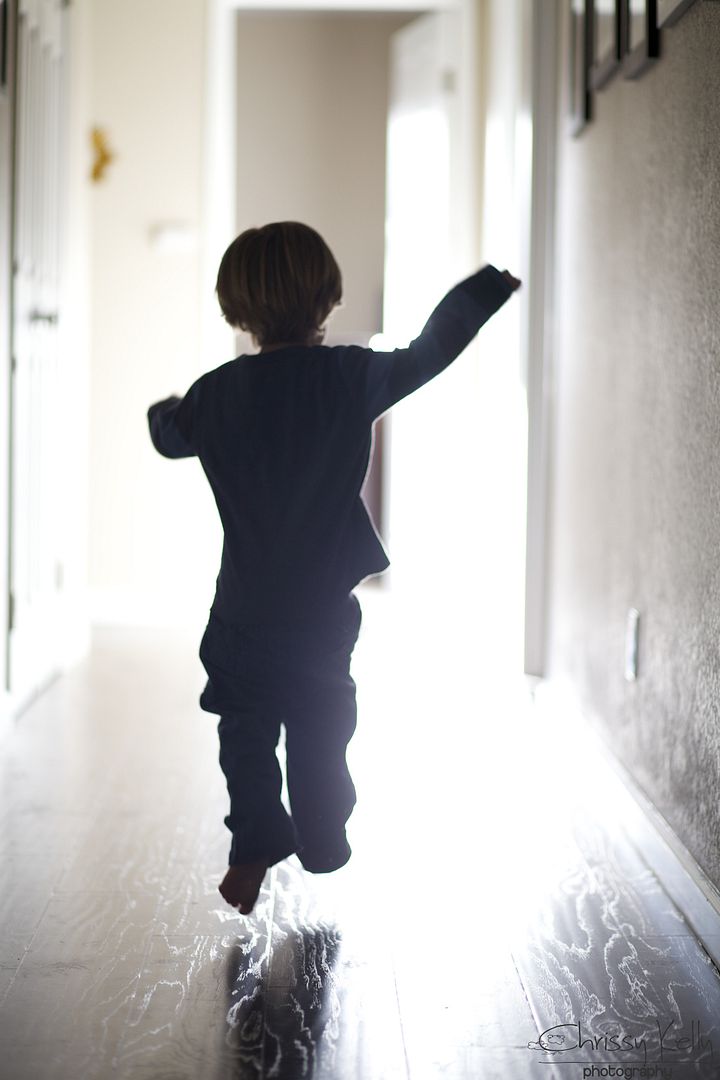 He's so happy that sometimes he floats
Do you ever have moments- moments where a smell or a song or your bright red cheeks in the mirror shock you for a second.
Yes
, you think.
This is me. I feel like ME right now. I forgot how good this felt. I forgot how this felt at all.
Today I didn't feel a thing like me. It's actually been so long since I've had that feeling of recognizing me. There's been so much change lately that I didn't feel like I knew who I was. Today I was stuck in that black hole. I couldn't control it. I'm embarrassed to admit what set me off. Yesterday I got my hair done. And it turned out zebra stripey. And to fix it I had to go back and get more highlights and my hair is a lot lighter than I'm used to and I'm trying to get used to it. And every time I looked in the mirror I felt like I didn't even know who I was. Everything overwhelmed me. My life overwhelmed me. I blow dried my hair and sobbed. And friend- it felt like this awful feeling was my new forever. Like -I don't know if I can make it to bedtime so I really don't know how I am going to make it another 40 years doing this exact same life. And most of the day has been spent in this dark spot.
And I made myself write to sort this cluttery mind out. And as I start to reorganize my mind I feel myself climbing out of that black hole. The light hurts my eyes. I'm stretching my limbs out. I'm giving myself permission to simply feel. No labels required. Everything always changes, and that doesn't have to be a bad thing.
We go to school ten minutes earlier than we used to so we can park and relax and take our time. He gets in the front seat and we watch the world whiz by. It's one of my favorite parts of the day. (MINUS THE GETTING UP EARLY PART).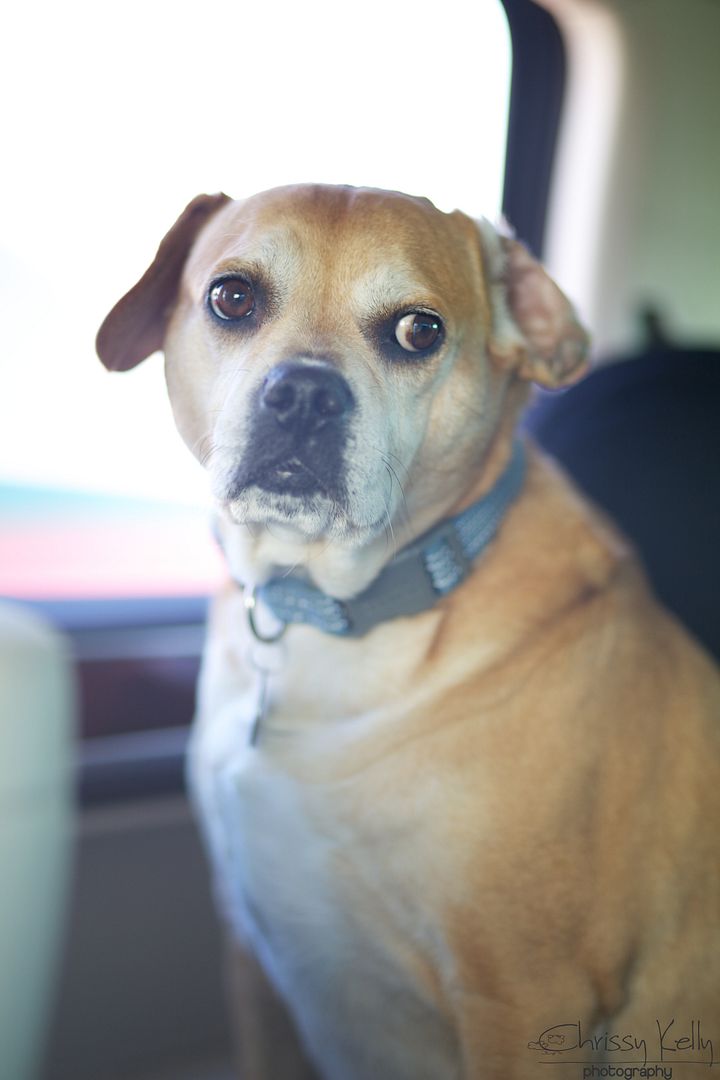 Jack the dog comes too.
He happily walks into his classroom. He can not speak but he can certainly communicate and that tells me a lot.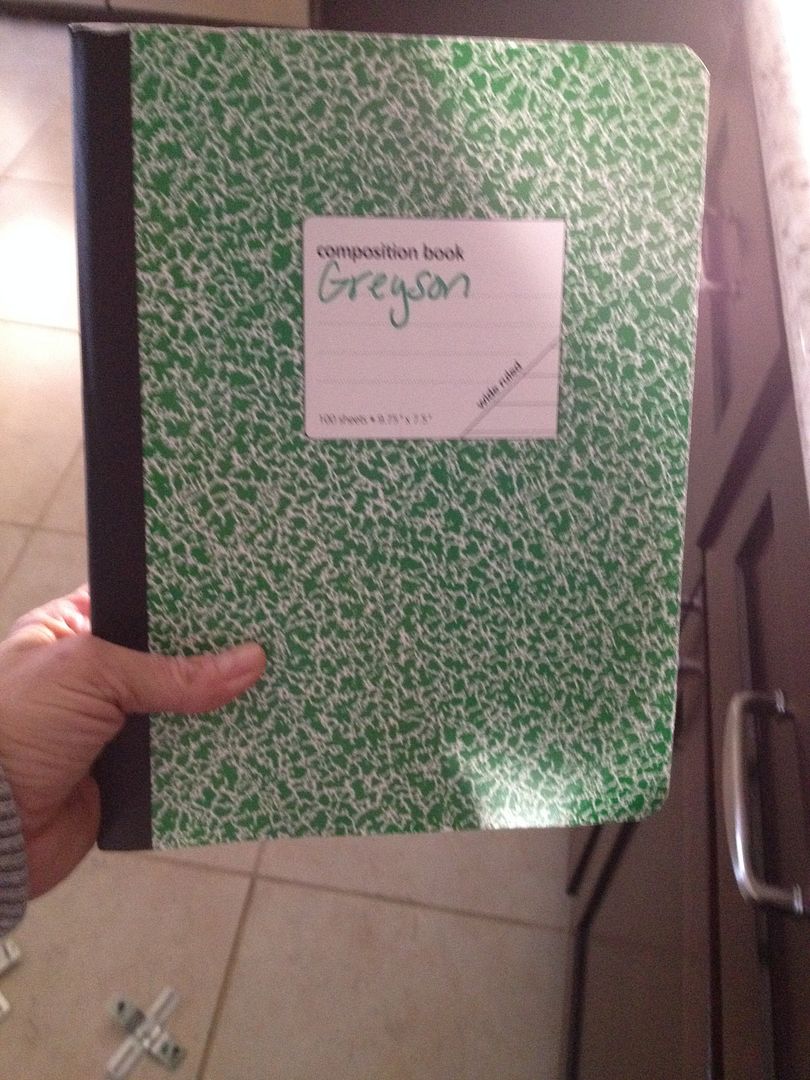 And his Teacher knows the way to my heart- information. We now have a communication journal to share information back and forth. Isn't this the best idea EVER!?
He's come so far and is doing so so good. See- sometimes change is the greatest thing ever.