I hesitate labeling it. I do that- call it something like healed or moved on, and then I am shocked when a day or week or months later- if feel like I catapulted right back to the beginning. So I will not label, I will just tell the details. And if I find myself moving through a different and unwanted chain of thinking- I will not dwell on it. I will not label that either- as a setback or emotional regression- instead I will call it being human. How much happier would we be if we didn't expect so damn much from ourselves? As far as I'm aware this is all of our VERY FIRST TIME here on earth. And we don't know exactly how to feel, how to share, how to grow, how to connect. We learn as we go along. We expect our emotions to be science, but they are art. They are not easily defined or confined. We just need to move through them.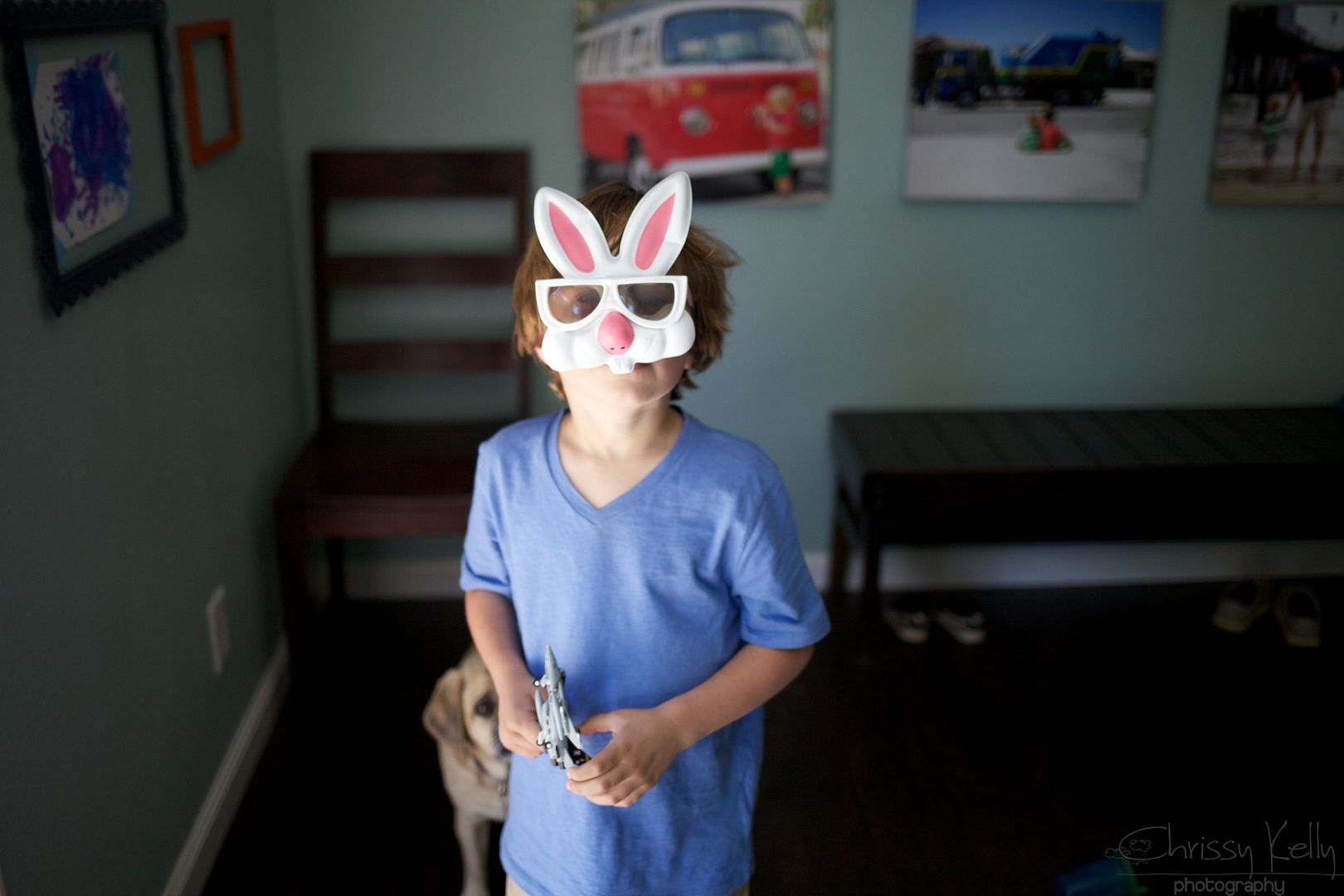 Easter was so so good. And not because the boys looked for their Easter baskets or hunted for eggs. The past few years the void of those occasions hurt me so much it even surprised me. It was a parenting expectation of mine woven throughout everything I thought parenting was. And I felt like I was being robbed of that- and it pissed me off. And then I felt awfully guilty for being pissed off in the first place. And this year- I just didn't care. Easter baskets were prepared and shared as an afterthought as we were rushing out the door for church. Parker clutched one plastic egg in his little dimpled hand on our drive. That made me glow.
I was raised Catholic but open to all religions that are open-minded and respect the rights of other religions. I don't agree with institutions that believe there is only ONE way to believe and everyone else is wrong or going to Hell. I don't understand how some people use the bible to judge and put down others. I believe that is the opposite of everything Jesus and religion is about.
This Easter we accompanied our dear friends to their Christian Church and I loved it. This joint has a sweet Pastor AND you are allowed to drink coffee DURING Church. They don't have a dress code. You are just supposed to come dressed as yourself. We didn't have to sit down and stand up and kneel and sit down and stand up eleventy hundred times like you do in Catholic Church. We are trying another new Church next week too. We are open to suggestions!
Afterwards we spent the day with friends that feel like family.
It's so hard to feel like part of something bigger when your family lives so far away. Wynema and Ryan took away that ache. (THANK YOU!!) Plus it doesn't hurt that their house is one of the most fun places on earth.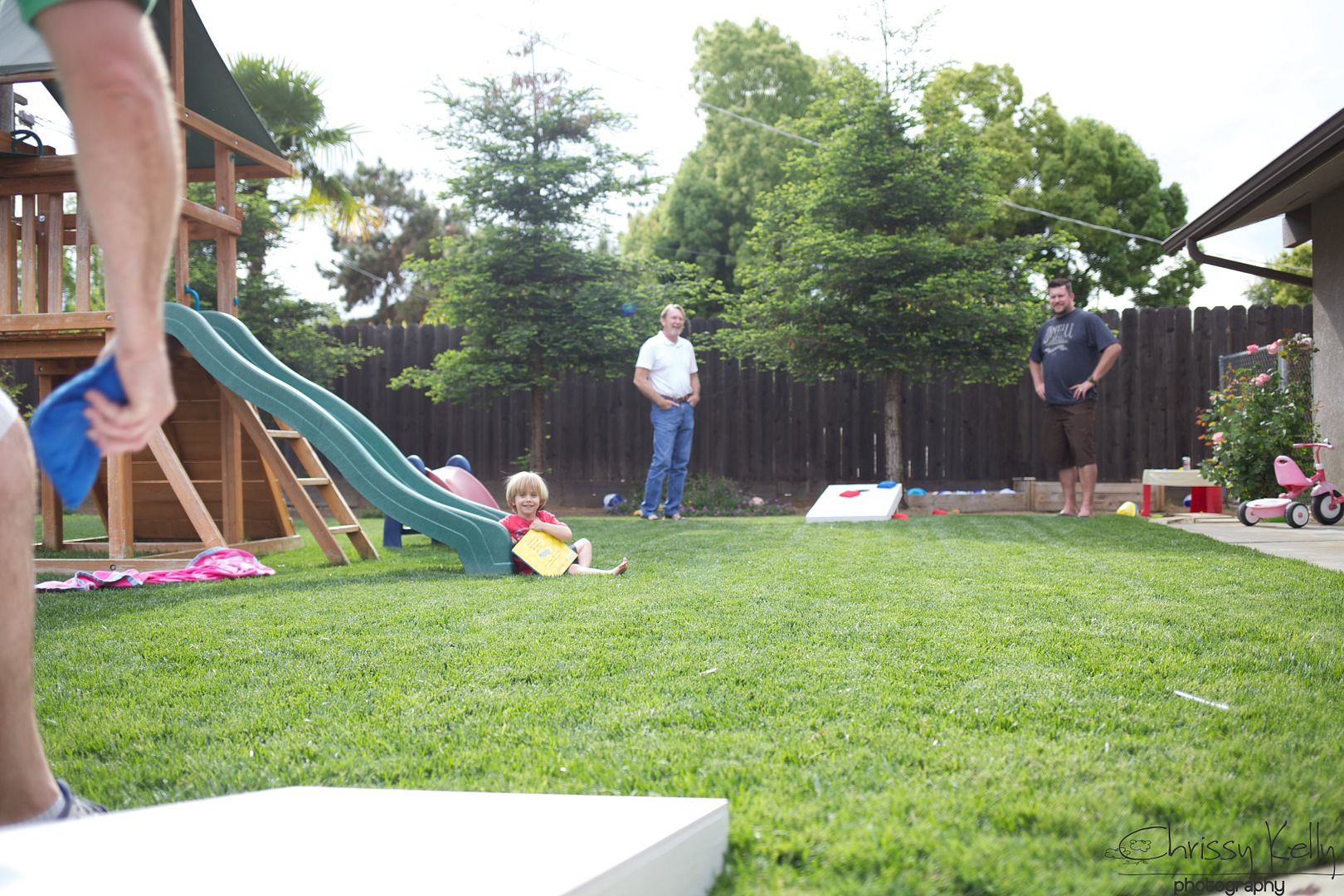 Have you ever played the game Corn Hole? At the risk of sounding like a commercial- GO BUY IT RIGHT NOW. It's fun for all ages!!! Don't ask me the rules. I just threw the dried corn filled bag and hoped to get it into the hole. And yes, there are a million jokes you can make around the name of the game which makes things even more fun.
And it was FREEZING (for California) but the kids still got in the pool. CRAZY. At what age does personal comfort overtake fun? I want to go back to that age for a day. I love this picture of Cardey jumping because Greyson gets SOOOOO excited every single time someone jumps in the pool. See his little body jumping behind her!?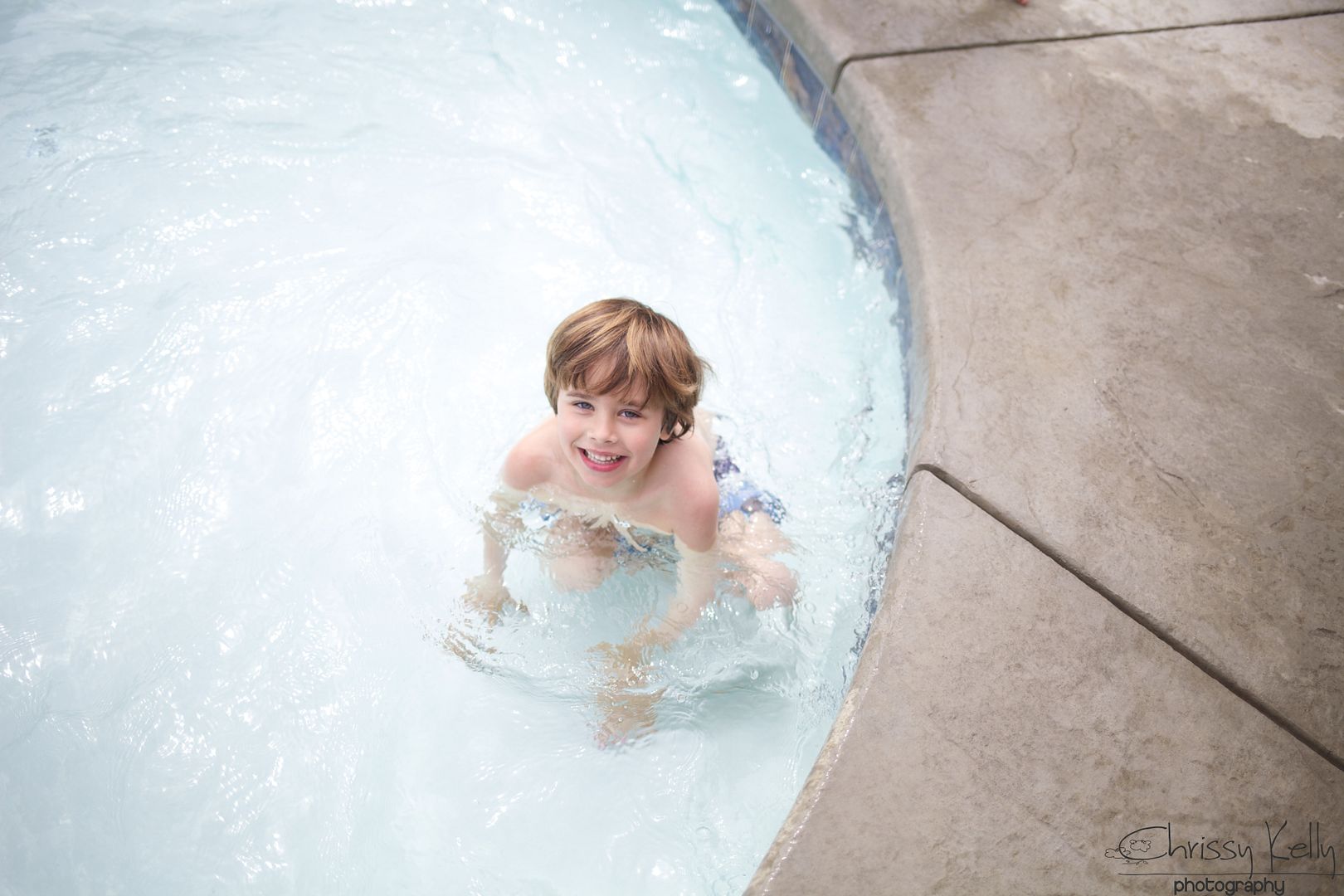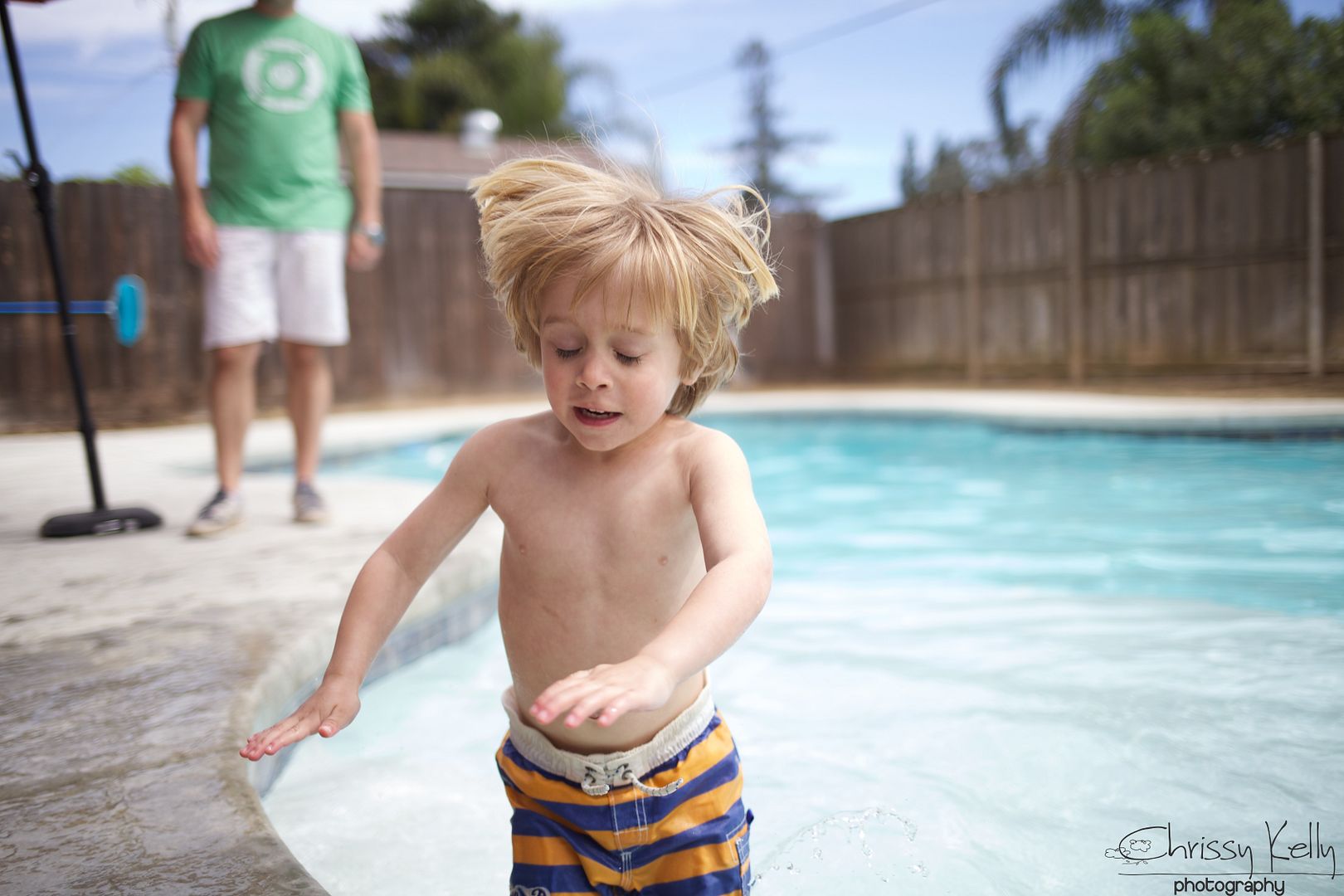 Parker trying to be like Cardey. Jumping at LEAST three inches onto the first step.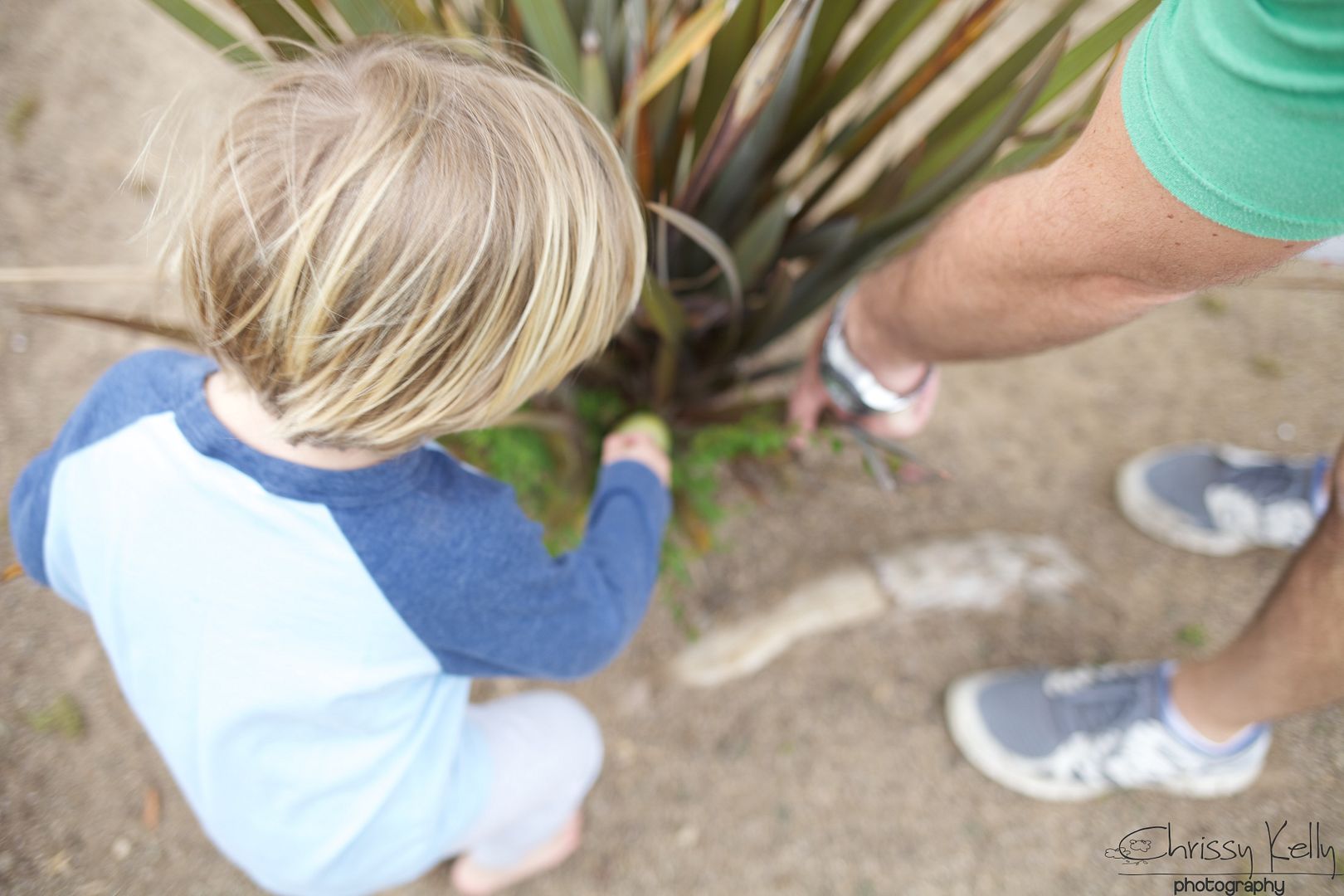 Both boys each gathered up a whopping one egg each on their hunt. And you know what? They were happy- and then so was I. (And then I quickly gathered their remaining eggs so I could eat the candy inside. Thank you so much Cindy!)
This Easter helped me put so much in perspective. It reminded me that Mother Mary went through losing her own son - she knew a pain much greater than autism. The holiday also reminded me that it's never about the stockings or reindeer or Easter Bunny. It's about love and connection. It's about finding ways that we too can come back to life and find our way to what really matters.
So Much Love,
Chrissy