How do you know he loves you? Does he say those three little words?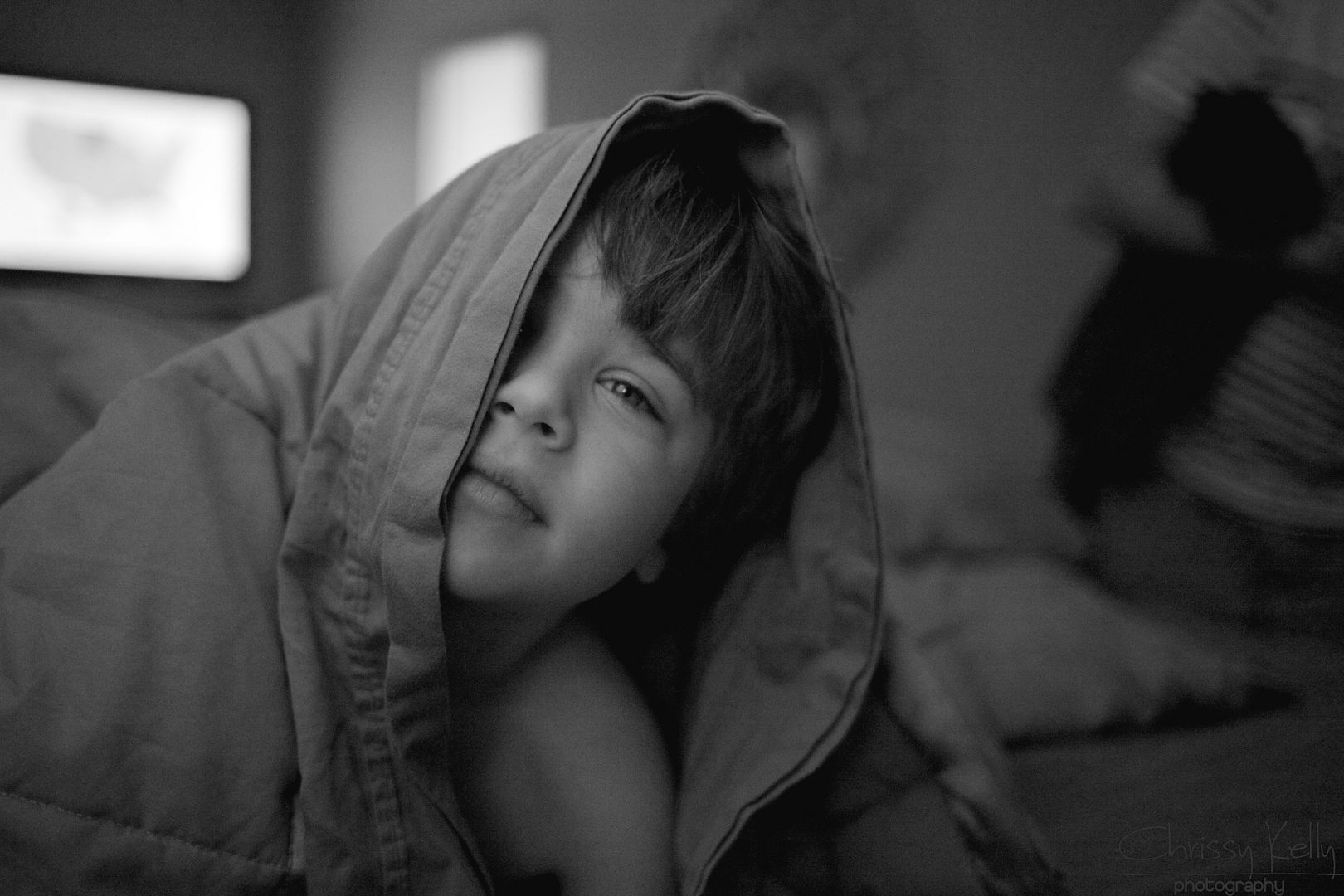 He doesn't use his words, but he tells me he loves me, a hundred times a day, in a hundred different ways. He tells me with his eyes, when he wakes up and I'm the first person he sees. He smiles the faintest of smiles, with his puffy morning-eyed slumber and I know I'm the luckiest person in the world. I sneak in a snuggle and breathe in the smell of life from the top of his head, and I wish I could cancel the world and stay in bed with him all day.
He pulls me over to the swing, and gestures to help me place him on the seat. I push and push and push, until my arms want to fall off, his entire body at peace. I push him on the swing 100 times in a row. And then one
more
push after I swore I was done. His happiness, his calm, his squeals of delight- is nothing but a big huge,
I love you
.
He tells me
I love you
with his unstoppable strength, when he doesn't want to work and he is so sick of another session or appointment or therapy. He aches to play outside and be alone. He screams and cries and looks to me to rescue him. I don't, I tell him,
you can do this and I am so proud of you,
even though sometimes I really just want to grab him and run away. He tells me that he loves me when he calms down, stops crying and starts to do what is asked of him. His face says,
I don't want to do this today, but I trust that you know what's right for me momma.
When he falls down and gets hurt, he rushes right over to me, and it makes me feel like I just won a prize. He cries while I hold him, and whisper-
it will be okay.
He lets me hold him tight while we rock back and forth until his shuddering stops. His arms around my neck, his ability to find his calm in me, tell me without a doubt that he loves me with all his heart.
He tells me that he loves me with the relief in his eyes, when I am able to figure out exactly what he is looking for, or what he wants, or needs- even if he is not able to say the words. I know when he is hungry or sad or frustrated. I know when he is hot or cold or excited, all by just a look. I know he is anxious when he can't stop humming, ticking and moving and he is covering his ears. I know he is happy when he jumps up and down and flaps his hands and makes high-pitched noises. I've intently studied all of his non-verbal cues over the years and sometimes I think I know him better than I would if he could speak.
He tells me that he loves me, when out of the blue, for the first time in months he tenderly grabs either side of my face with his sweet little hands, he places his warm soft forehead against mine and looks so deeply into my eyes that it steals my breath.
I know you are in there, baby
, I whisper with tears threatening to jump out.
I will never give up on you. I love you too.
So no, he doesn't speak the three little words, "I love you", but he tells me all the time. He loves me, and I've never been so sure of anything in my life.