I want to be more kind.
Like for real. I mean, I always
want
to be kind, and have the very best intentions to be. I believe in the mantra- "kindness wins" and all that good stuff. I mean for most of us, kindness wins over being mean. Of course kindness wins! You know- like if those are the two choices.
Chrissy- Do you pick kindness or being an asshole? Well kindness of course! Duh!
I think the harder part is picking kindness over nothing. Picking kindness instead of comfortable. Picking kindness instead of convenient. Because the truth is, sometimes kindness is so dang inconvenient.
Sunday morning I find myself at Urgent Care. Apparently when you are starting to get a cold, it's a bad idea to stay up late at an ugly sweater party, eating all the things you can imagine, and drinking the signature cocktail of vodka, pomegranate sparkly stuff, and champagne.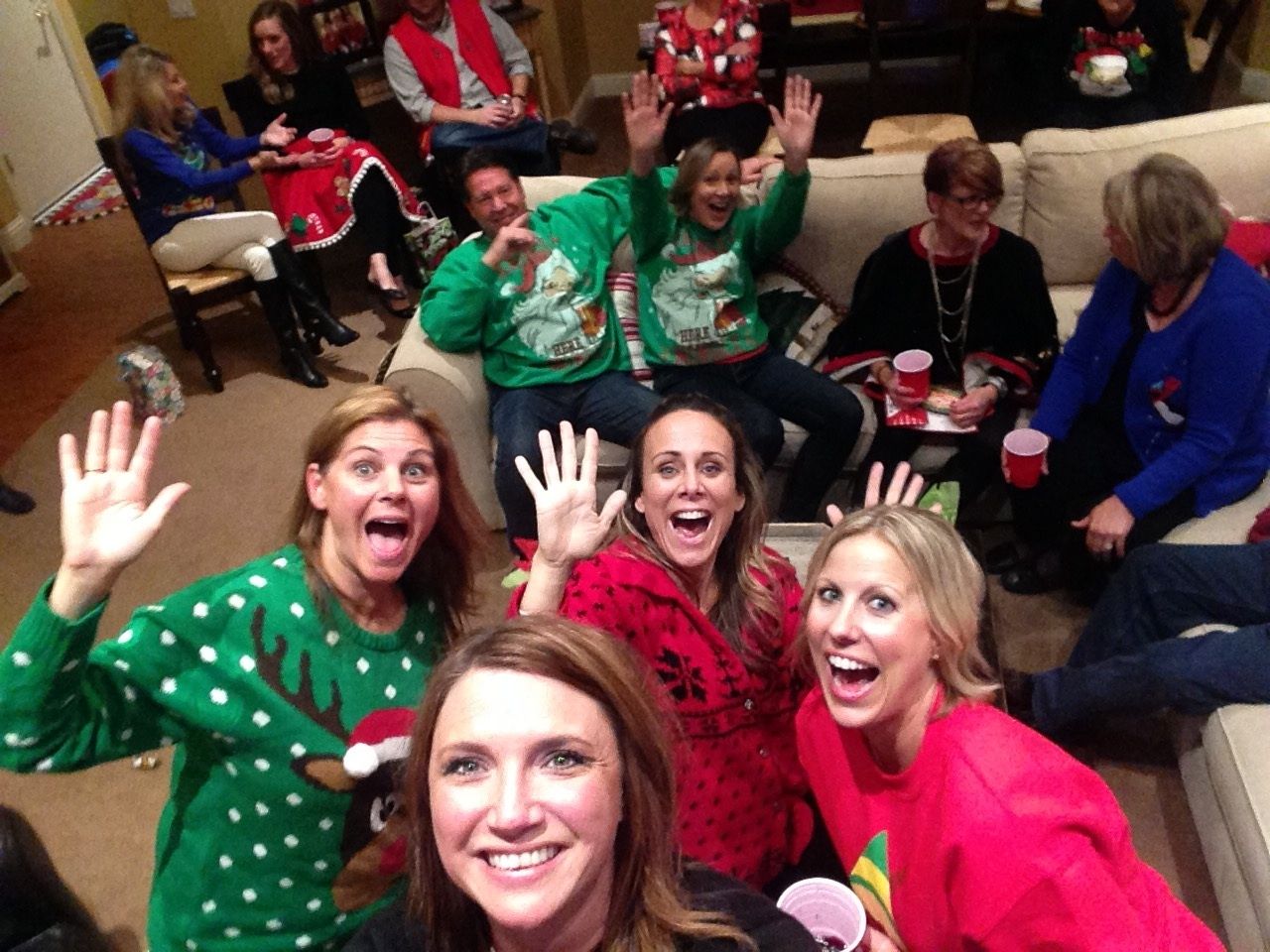 Bad for a cold, but GOOD for fun.
Go figure, I thought perhaps there was some vitamin C somewhere in there. I'm no doctor, but I'm pretty sure that all that malarkey could have contributed to waking up with no voice, and a cold that now felt like a pounding sinus infection.
About 30 minutes after I arrive at Urgent Care, a little 18 month old boy comes in and lights up the room. He is smiling, pointing and waving. His eyes lock into mine and his grin grows bigger. Then mine grew bigger because clearly he is a life enthusiast like myself and we already have something in common. He says something to me in Spanish; I long to understand. I nod vigorously. We smile again. I see his lips covered in what looked like painful cold sores. I get those suckers and I know how painful they are. I study this boy's joy. I borrow some. He makes more.
After about 5 minutes, he starts to get unruly. Hitting his chair. Getting down and up and down. Demanding more and more of his papa who is clearly so, so tired. He needs room to play. He wants to jump and run and open all the doors.
"Christina Kelly". The Nurse calls my name and I enter. I feel a tug from somewhere. A whisper that first contacted me as I thought of many hours accumulated in waiting rooms with my two boys.
You should let him go first,
it said.
But I am so tired and achy
, I said back to the tug. You see, if I did let him go first- it certainly would be kind. But NOT letting him go wouldn't be
mean
- technically, I did arrive first. I just want to be wrapped up in my warm fuzzy blanket lying in front of the fire. I just want home. I will still need to bring an rx to the pharmacy after this- and they always make me wait at least 20 minutes there. I don't want to delay this any further. I think of my plan, my daily agenda, already laid out in front of me. It's set already, and I'm sticking with it.
I always have a carefully laid out agenda. So much due to necessity and a 4 and 6 year old with extremely complicated schedules. But also because of the order I crave. The order that helps me self regulate against the chaos of life. Sometimes I can't see the blurry line between how things need to be and how I think things simply MUST be or I will die. And so often, I want to be kind, but it gets in the way of my schedule.
You see I am happy to drop off cookies, or switch my time in advance, or leave you a thoughtful message or show up when you need me. I love to do those things that just happen to be kind and not at all inconvenient.
But I realize, like really realize- sometimes true kindness is a bit inconvenient. As I start to walk down the fluorescent lit corridor of the physician office, I suddenly turn to the nurse. "Can the gentleman with the small child go before me?" I plead. "I know how impossible it is to keep little ones entertained in the waiting room."
Her smile made me blush. "Of course", she responded. "Thank you so much." So I went back out into the waiting room. My turn came only moments later.
I felt sick but good. Lesson learned, life. Lesson learned.
My birthday was on Tuesday. This past weekend I celebrated at lunch with the girls in my village. Being the center of attention in that capacity makes me VERY uncomfortable. Opening gifts makes me VERY VERY uncomfortable. It's been like that since I was a little girl. One birthday I remember asking my Mom, "Can I open my gifts in my room? I hate everyone staring at me." I remember feeling so much pressure. Plus, I have no poker face and I was afraid someone would know if I hated my gift. My Mom wouldn't let me go in my room to open them, but we comprised- I could bring one gift at a time in the hallway, open it, and then come back out and thank the gift giver. (Yes, I am laughing as I tell you this.)
As I was opening my gifts at my birthday lunch, I found it hard to breathe. My hands were shaking. I started to feel really hot. "Whew"... I said. "This is so uncomfortable." My friend Andrea said, "I think sometimes it's good to be a little uncomfortable." (And then she said- Put that in your blog- which really made me laugh.)
And you know what? She's right. Sometimes in kindness and in life, a little uncomfortable is exactly what we need to grow. The older we get, the more we veer away from uncomfortable. We can make our kids do something uncomfortable because we know it will help them grow. But most often- no one is challenging us in that same way. Doing what's best for us as a human. It's up to us to seek out that kind of uncomfortable. To find it and breathe in and out as we navigate through it. Chances are, that's where the best stuff lies.