Like ice cold feet on the coldest day suddenly coming back to life tucked deep under the covers, today brought me back to life. I was in a funk all weekend long. My sleep, irregular and jagged. My head pounded from thought and my heart was heavy. On Friday we had an IEP Meeting for Grey. Only my 4th ever, so I'm still a rookie. The Individualized Educational Plan (IEP) is a plan developed to ensure that a child who has a disability identified under the law and is attending an elementary or secondary school receives specialized instruction and related services. Basically- the teacher, the school professionals that work with the child, and the parents come up with a plan to ensure a child is being taught in the best way that child learns.
I foggily walked to my car after our IEP, grateful for the sunglasses that hid my tears. Tears that were frequent all weekend. The details of the meeting aren't important or appropriate to share in this format, but I left that meeting feeling like Michael, Grey, and I were floating on a tiny leaky boat to nowhere. Our GPS had fallen over, and our paddles had shattered into pieces. How are we to get to where we need to go, when we don't have what we need?
Many of you have been here with us for years, and you know my heart. I would never ask for expensive resources or make unreasonable demands. I also don't give a rat's ass about his specific developmental delays. Sure, when I see words like "Severe" under speech delay- and read pages of stuff that he should be able to do based on his age but can't- it feels like I can't breath for a second, but really- those aren't the things that get me.
We actually need to know all that stuff, simply so we know what needs work, and what is working. What I want from the meeting is for people to listen, share, pay attention, have a passion for teaching and are kind. Not having that is what guts me. All I wanted was a picture schedule for Grey to follow at school so he knows what to expect from his day. One like we successfully use at home. I am more than happy to make it. But suddenly I find myself in this meeting debating someone who is not an expert in autism on WHY a picture schedule is important. Defending its positive influence on our life. I felt like I was in bizarre-o world.
The greatest Teachers in the autism community are the ones that will try ANYTHING. They say things like, If I shoot marshmallows out of my nose, there's a possibility he will speak or understand this lesson? BRING ME THE MARSHMALLOWS. Autism is more confusing than binary code. What must be flipped up for one, may need to be down for another. If red is the winner here, it could create tragic chaos there. There is no one size fits all.
But there is one thing that all teachers experienced in autism agree on, pictures are nonnegotiable.
I'm just scared because 90% of our school experience over the past 3 1/2 years makes me think that nothing is as important as sports, activities, testing and general education. Who will teach my son in the way that he learns?
Temple Grandin is an American professor of animal science at Colorado State University, a best-selling author, and an autism expert. She is often seen as the leading autism expert because she has autism, and she didn't speak until she was four years old.
Grandin explains he way of thinking and how it is different than most people without autism, It's sensory based thinking, thinking in pictures, thinking in smells, thinking in touches. It's putting these sensory based memories into categories.
I don't understand what kind of person will argue over things huge and important to my son, and completely inconsequential to their life? One that will never shoot marshmallows out of their nose, that's for sure. But most importantly, one that doesn't understand anything about autism. It scares me that you can work with children with autism, and not know what is important to the child, and not care what is important to their parents.
Children with autism often have difficulty focusing on tasks, adapting to changes in routine, and expressing themselves in an effective manner. Pictures may help them improve their communication by providing a visual image for their feelings, thoughts, wants, or needs. When a child uses, or is shown, pictures of routines/schedules, transitions may be easier since the child can see what is
happening now and what comes next. Overall, using pictures for communication can help increase a child's memory skills,understanding of the world, and social communication abilities.
I can't imagine not being able to speak. To be old enough to want and need to know what's going on- but unable to express that kind of thought. Unable to process it by my simply telling him, "Today we go to school. Then I'll pick you up early to go to Speech. After that we come home. Remember, Dad won't be here- he's out of town."
He can't process all of that at once. He won't remember, and five minutes later he will tell me- I want Dad because he doesn't have the comprehension or ability to say, Where is Dad? I want him to be home. I don't like it when he's gone. Where does he go? You say he's at work. What does work mean?
And then later we will pull into the driveway and he will see Dad's car missing and he will start screaming so loud I think he is hurt at first, while he repeatedly kicks the back of the seat in front of him. That kind of uncertainty creates an anxiety so big you can touch it. There are times Grey will just start SCREAMING when something sets him off...He has a build up of not knowing what day it is, or where he is going or what's going on. He can ask for his favorite foods (thank God) but he can not ask questions to make sense of the world like typical 6 year olds can. As he grows older his skills grow, but so does his need to know more, so we just can't keep up. Change is especially hard for people with autism, and change is unavoidable.
Temple Grandin said, Language just gradually came in, one or two stressed words a time. Before then, I would just scream. I couldn't talk. I couldn't get my words out. So the only way I could tell someone what I wanted was to scream. If I didn't want to wear a hat, the only way I knew to communicate was screaming and throwing it on the floor.
I see that in both my boys daily. Frequent screaming, throughout the entire day. I don't want them to feel like that, and if I can lesson that frustration 1% by using pictures, than we will use pictures. We will get our picture schedule. I will make sure of that. But I'm sad it has to feel like this and look like this, because really, this is just the beginning of his school adventure.
Some scenes from the past few days...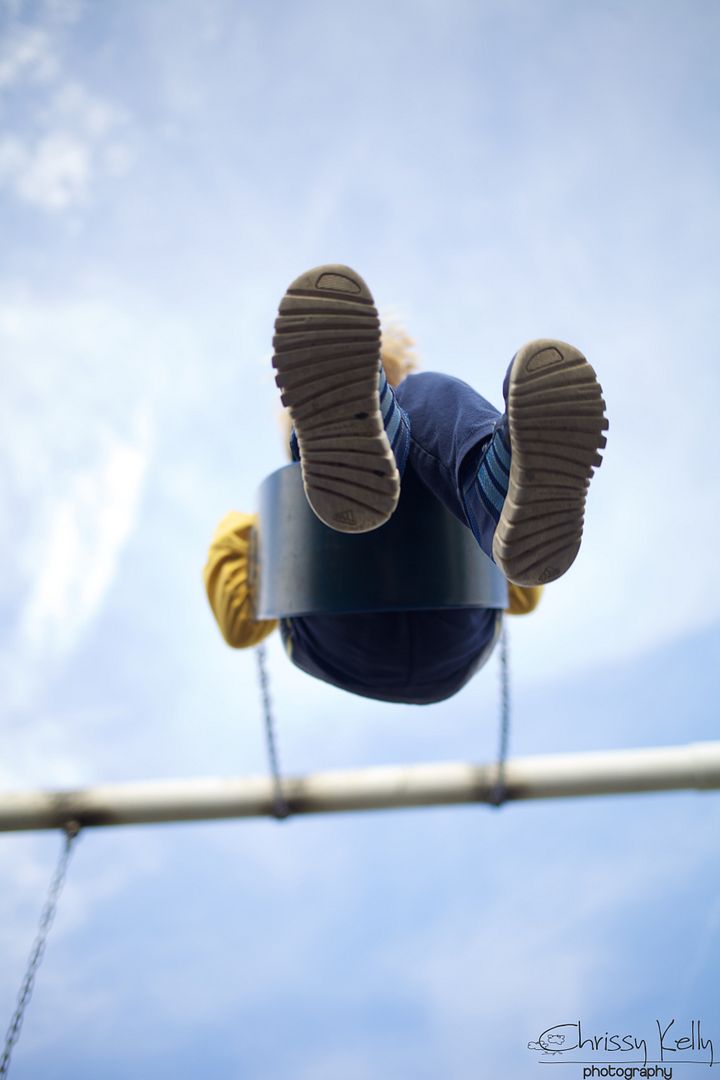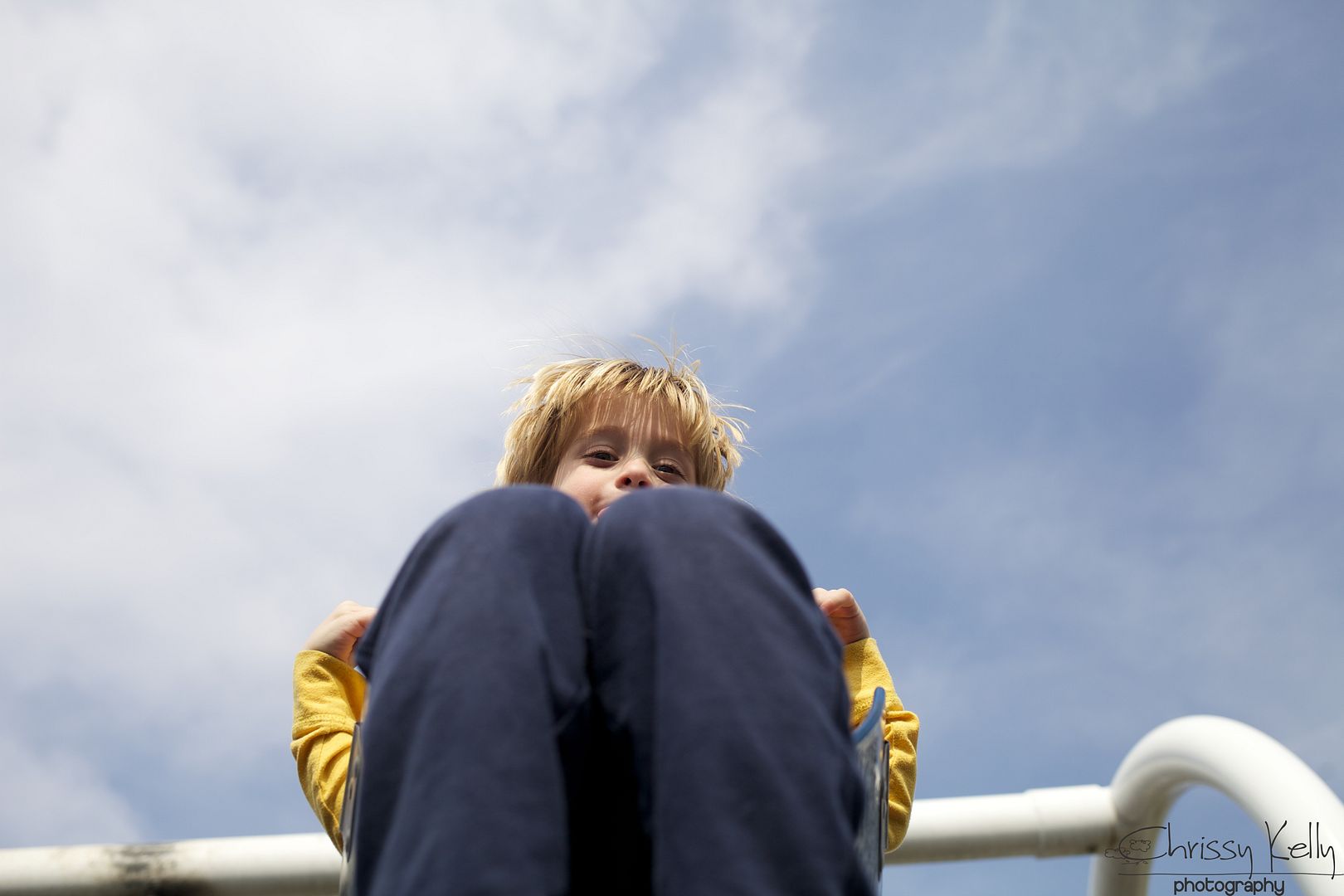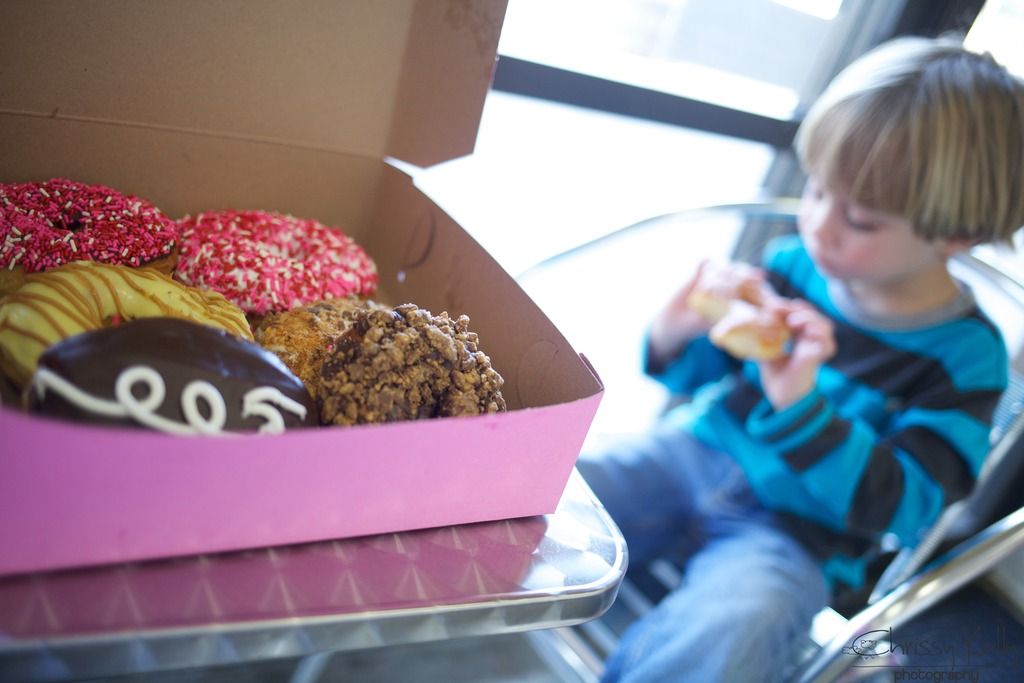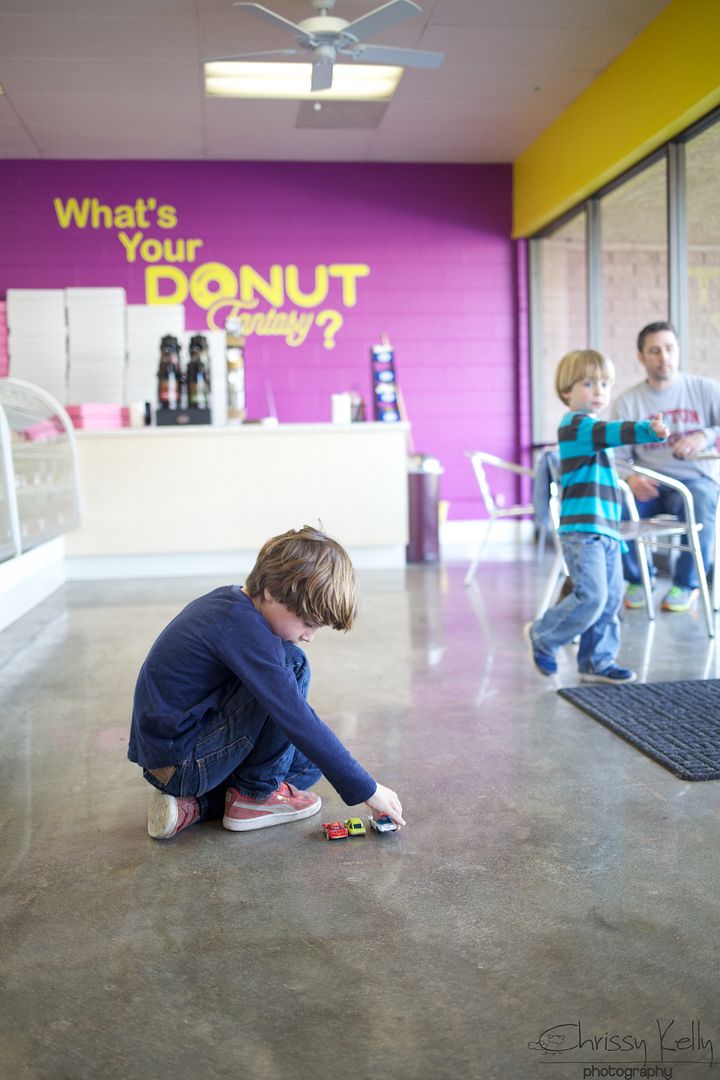 Lining up cars + a glazed donut= his donut fantasy
While we were playing, we saw these flowers spilling out from under a fence, and simply had to get a closer look.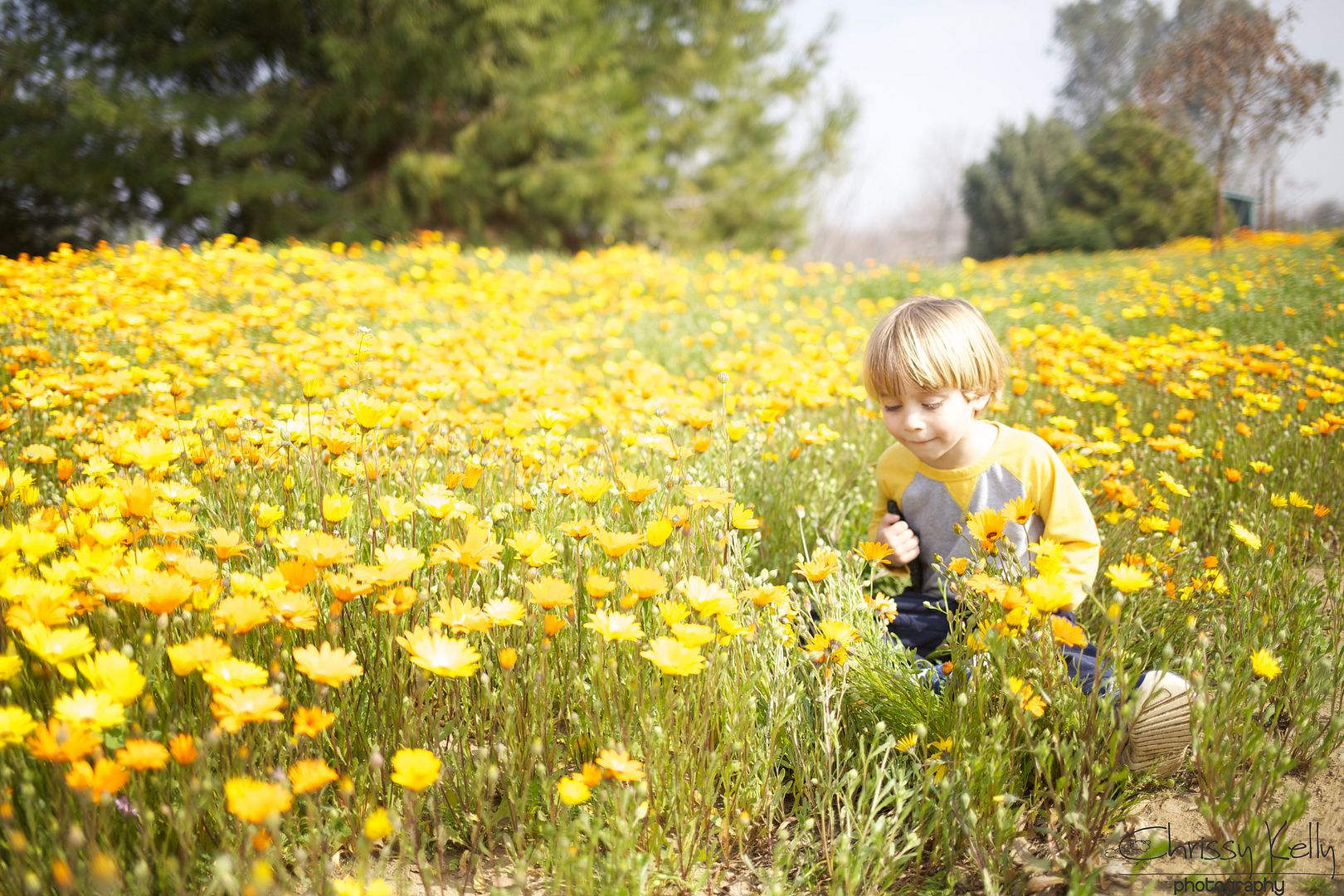 We want to share some Spring with our cold weather friends. It's coming soon- I promise.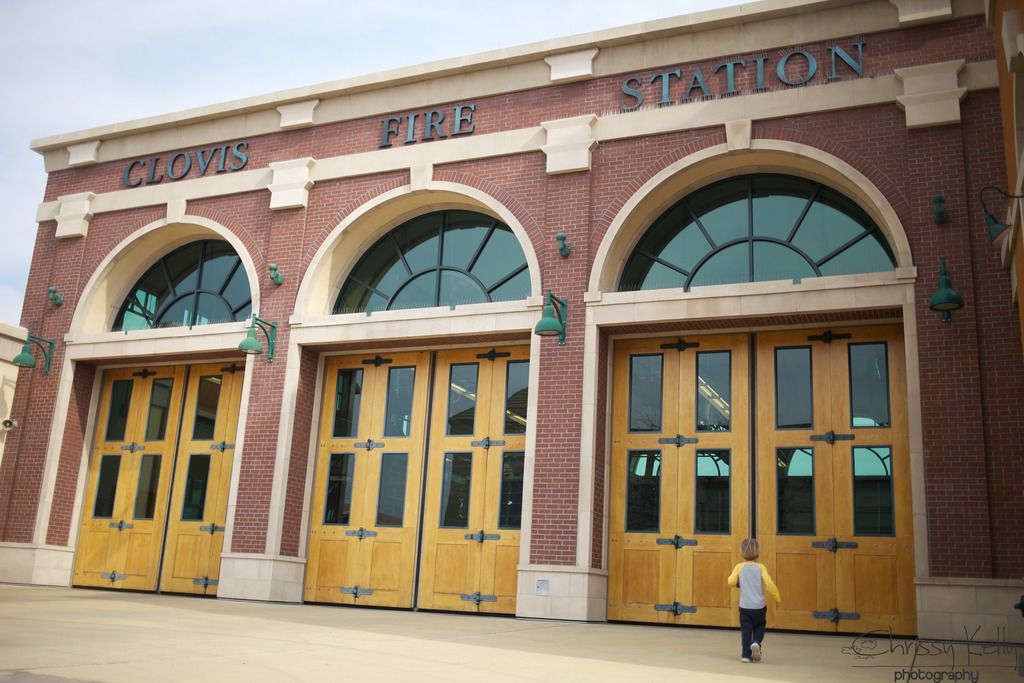 Exploring downtown Clovis, a neighboring city in Fresno.
A special gymnastics outing with Dad on a much needed day off from school.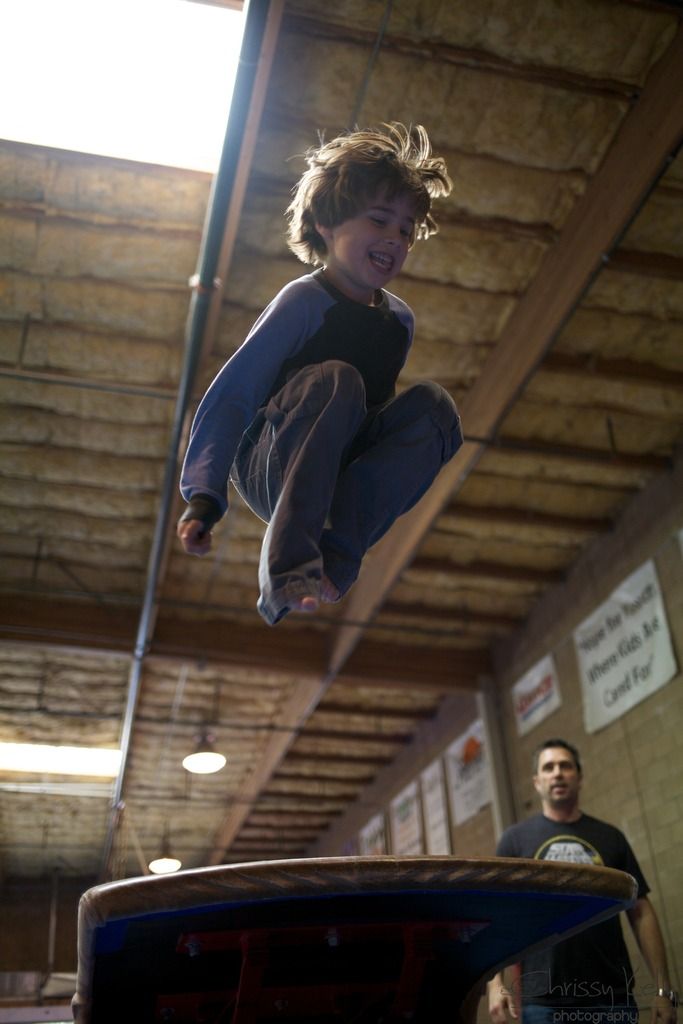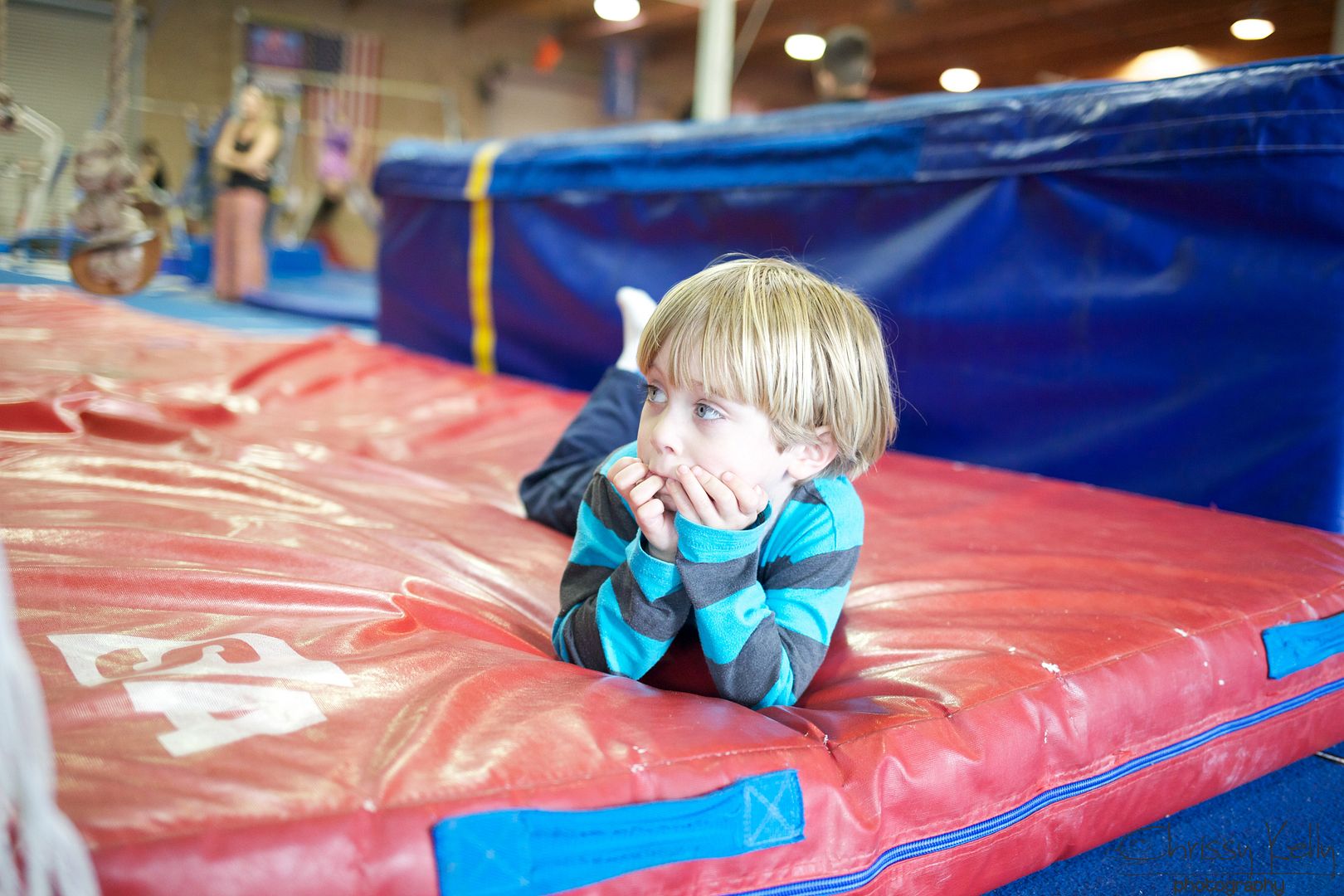 Fun in a friend's backyard.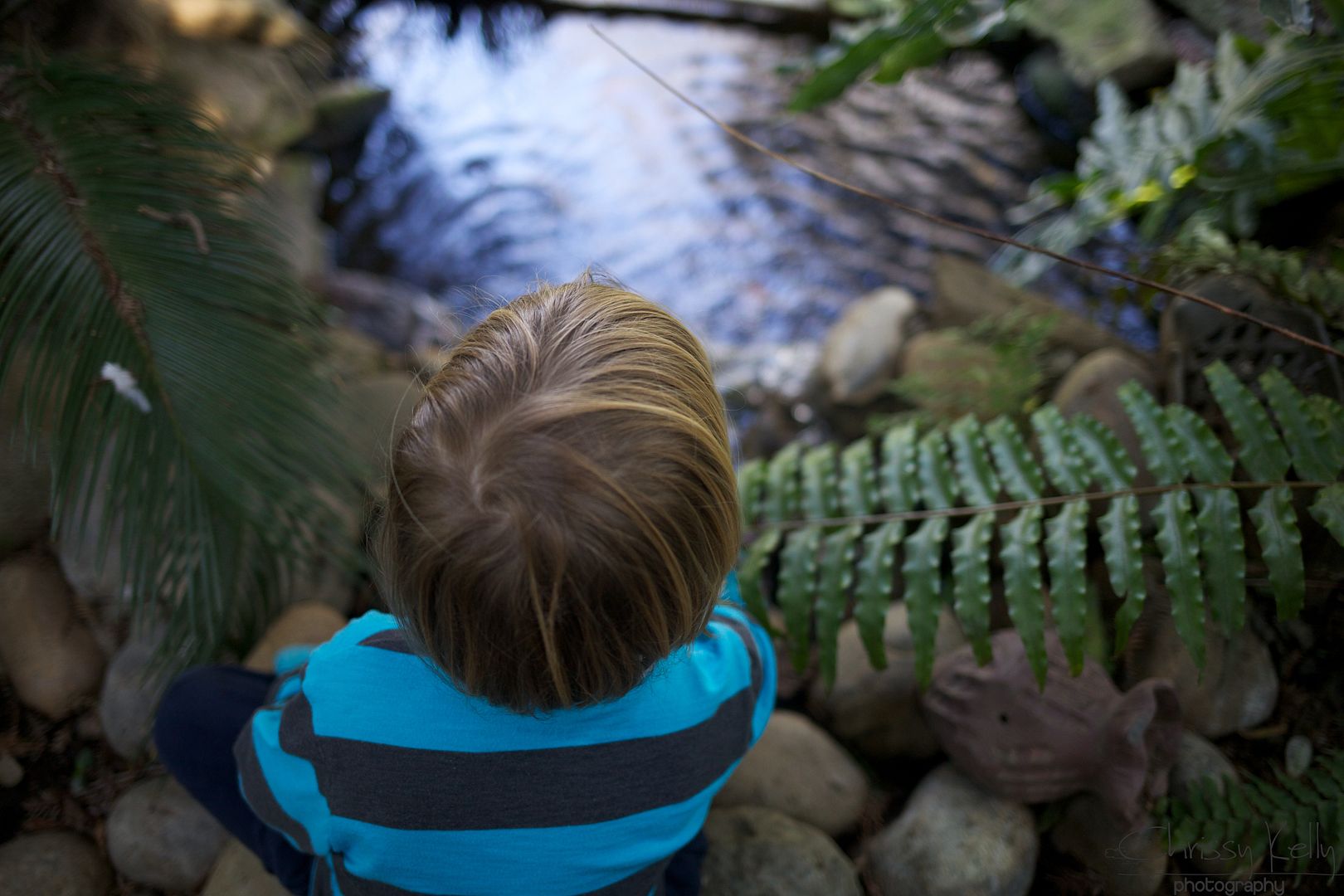 My boys needs pictures in their lives, and so do I. My pictures remind me how lucky I am to have this beautiful life. I often forget to remember that- and then I look through my pictures and I'm overwhelmed with gratitude. Perhaps we should all think in pictures more.