Betsy DeVos,
As a person who will likely oversee American schools, your words matter. In fall 2016, about 50.4 million students were enrolled in public elementary and secondary schools, and these students are depending on you. Clearly you are getting hammered by public opinion and the press. You said some unbelievable things that made it appear as if you do not understand the basics of the public educational landscape in America.
I believe you can and will do better to ease the minds of countless parents and educators alike. Your role demands it. As the wise Dali Lama said, "If you think you are too small to make a difference, try sleeping with a mosquito."
I'm not here to slam or ridicule you, that doesn't help either of us, and most importantly it doesn't help any one of those 50+ million children who may be in your hands. I truly want to help them, and I want to help you. I want to educate you on what our public education looks like on a grass roots level, in ways you simply can not learn from policy, senators or a book.
There are few things more important in a child's life than education. Their socioeconomic background, their home environment, their ethnicity, how and by whom they are being raised, the love they are given, their health, the grades they get, their athletic ability-- unfortunately none of these things are guaranteed or distributed evenly.
An opportunity to learn is one of the few things guaranteed to all children, regardless of circumstance.
Yours will be one of the most important jobs in the world. I know you had a privileged upbringing, complete with private education, and you have no background in public schools. You didn't chose your background either, and I don't think that should be held against you. However, now you are now afforded the opportunity to make a difference in the lives of millions of children, therefore you must understand what public education looks like and feels like in our great nation.
I'm the proud Mom of two little boys, Greyson (7) and Parker (5). I'm passionate about education. We live in the 4th largest district in California, Fresno Unified, which is responsible for educating almost 75,000 students. Both of my boys have autism. Being a mom to neurally atypical children infuses additional challenges and requirements from public education, and it my pleasure to advocate on behalf of my boys.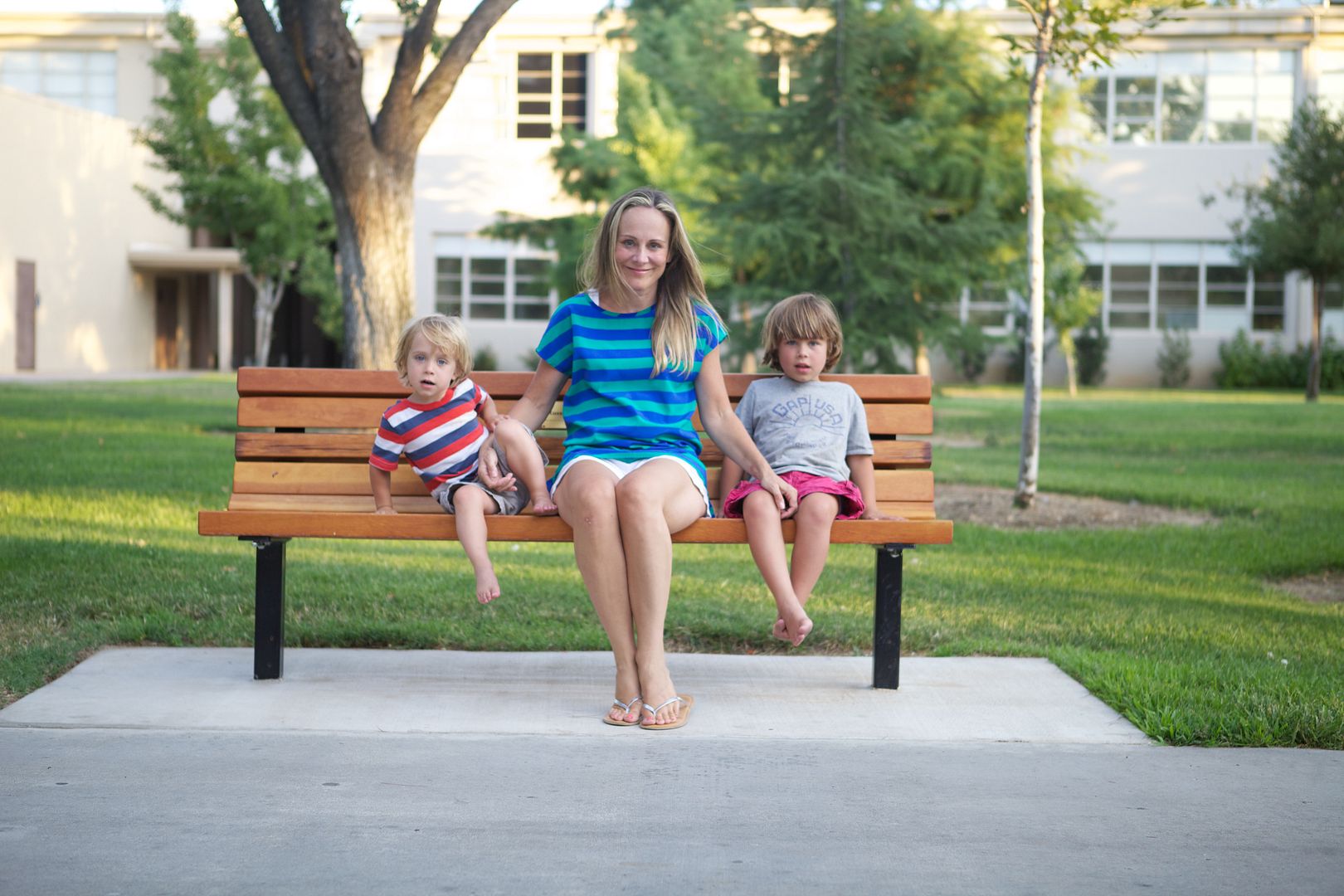 I've seen firsthand how a good teacher can improve my boys lives in ways I can't. I've seen how a bad teacher can cause damage, setback and erode a love for learning. When it comes to education, every person involved matters. I am intimately familiar with IDEA, The Individuals with Disabilities Education Act, and the protection it puts in place for our children, as well as the accountability it requires from the school.
I want to invite you to our home in the Central Valley of California to meet Greyson and Parker. (I promise we have no grizzly bears here!) We can talk about what IDEA and education mean to our family. We can visit our school for a tour. I already asked our Principal, and he said he would love to show you around. We can talk to the teachers, they are the true world changers and have the most authentic and ground level view of education. I'd also love for you to attend a District Board meeting with me. You can see first hand the policies and procedures that must be in place to run a large district and its thousands of moving components. The next meeting is January 25th at 5:30pm.
Mrs. DeVos, my invitation is heartfelt, and I hope you take me up on this offer. I know you champion innovation, and I believe with some genuine understanding of public education, you have the potential to make great impact.
Most Sincerely,
Chrissy Kelly
💙 (Greyson + Parker's Mom)
Friends!!!! will you please share, tweet @BetsyDeVos-do
WHATEVER you can in the hopes it will reach her?