Do you know when you want to talk to your friend, but it's been so long that you need an hour but you only have ten minutes, so you don't call?
That's what this writing is. I only have ten minutes. But I'm calling. Because a lot can be told in ten minutes. And stories can always be told in parts. And because this is who I am in my bones. A writer. A thinker. A feeler. A philosopher. Here I sit, and as I process my thoughts, they make so much more sense to me inside. But it's been forever, and the longer I go the harder it is.
I am a deep, complicated, constant thinker. Constant. Even as a little girl. I don't know if that is a product of anxiety, or simply a product of Chrissy Pratt. (maiden name).
I hope I don't get Cancer. What if I have Cancer now? How do I know I'm alive? What happens to you when you die? Who will I be when I grow up?
I constantly had questions inside, some that would keep me up at night.
I'm still the same in that way. My mind is so busy that my body becomes exhausted. It helps me think and feel and notice and love all the things there are to love, but it also makes me feel like I never ever really stop and reset. I never ever catch up on all the thoughts I need to be thinking. And sometimes I can't even go and do because I am just so exhausted from thinking.
This weekend we celebrated the boys birthdays' with a birthday party at the house. Like a real life shindig. And it took us many years after moving to the Central Valley of California to find the right ones and the right fit- but hallelujah, we have friends. Call if I need to cry to someone friends. Call if I need help friends (I'm still working on that one. It's hard for me to say "help".)
The only decorations in sight was a "happy birthday" sign. So many years I didn't do birthday parties because I wanted to do them perfect, and I knew I couldn't- so I just didn't at all. Silly me. All you need are friends you love. Perhaps some food. Some booze if you are into that. Which I am. And for sure some cake.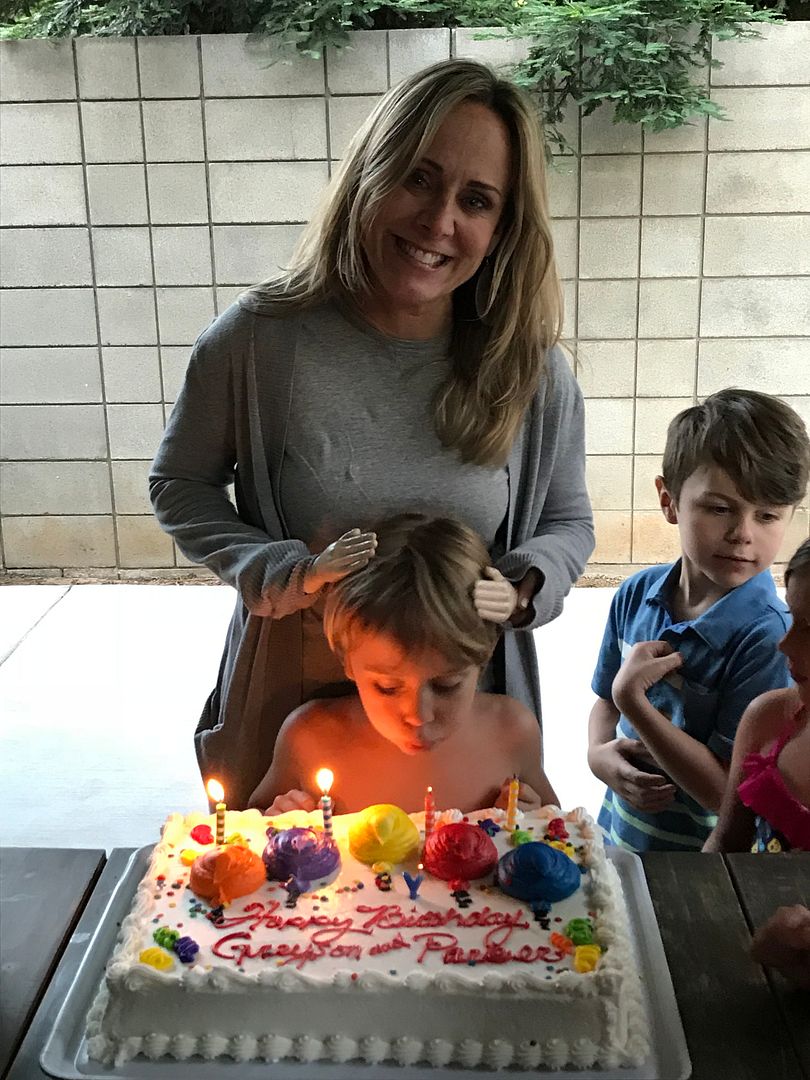 Oh, and
tiny hands
. Because why the heck not?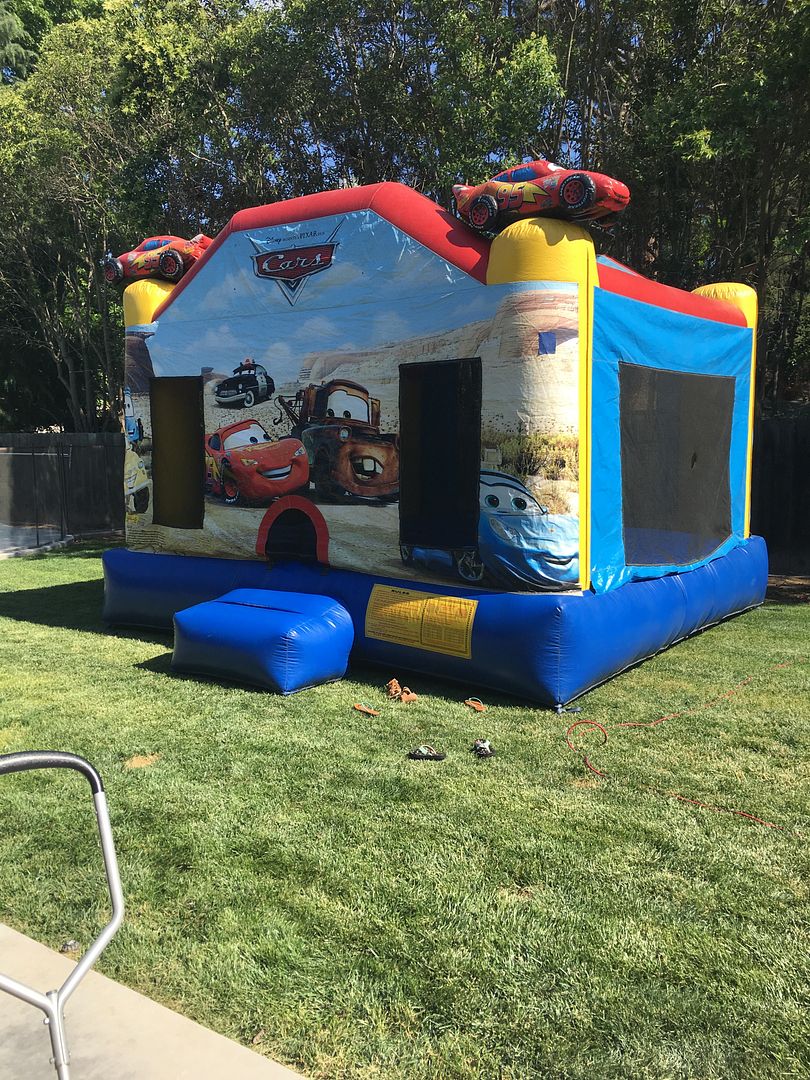 Is there anything better than this. I didn't even end that with a question mark because I actually meant it as a statement.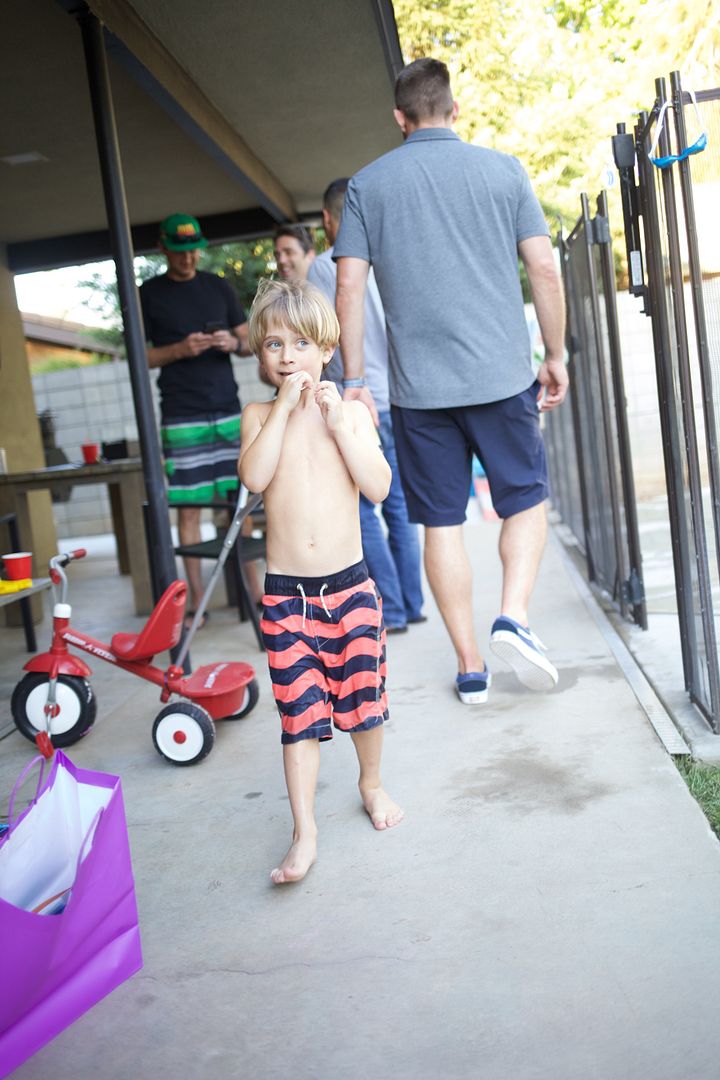 The boys were SO happy.
I used to assume Grey didn't like people because he didn't want to be around other people. And as soon as I took him out of school, it was like he suddenly had the ability to
want
to socialize. He constantly gets his communication device and asks if specific friends, and even his cousins (who unfortunately live far away) can "come home". Which actually makes more sense than "Come over" if you ask me.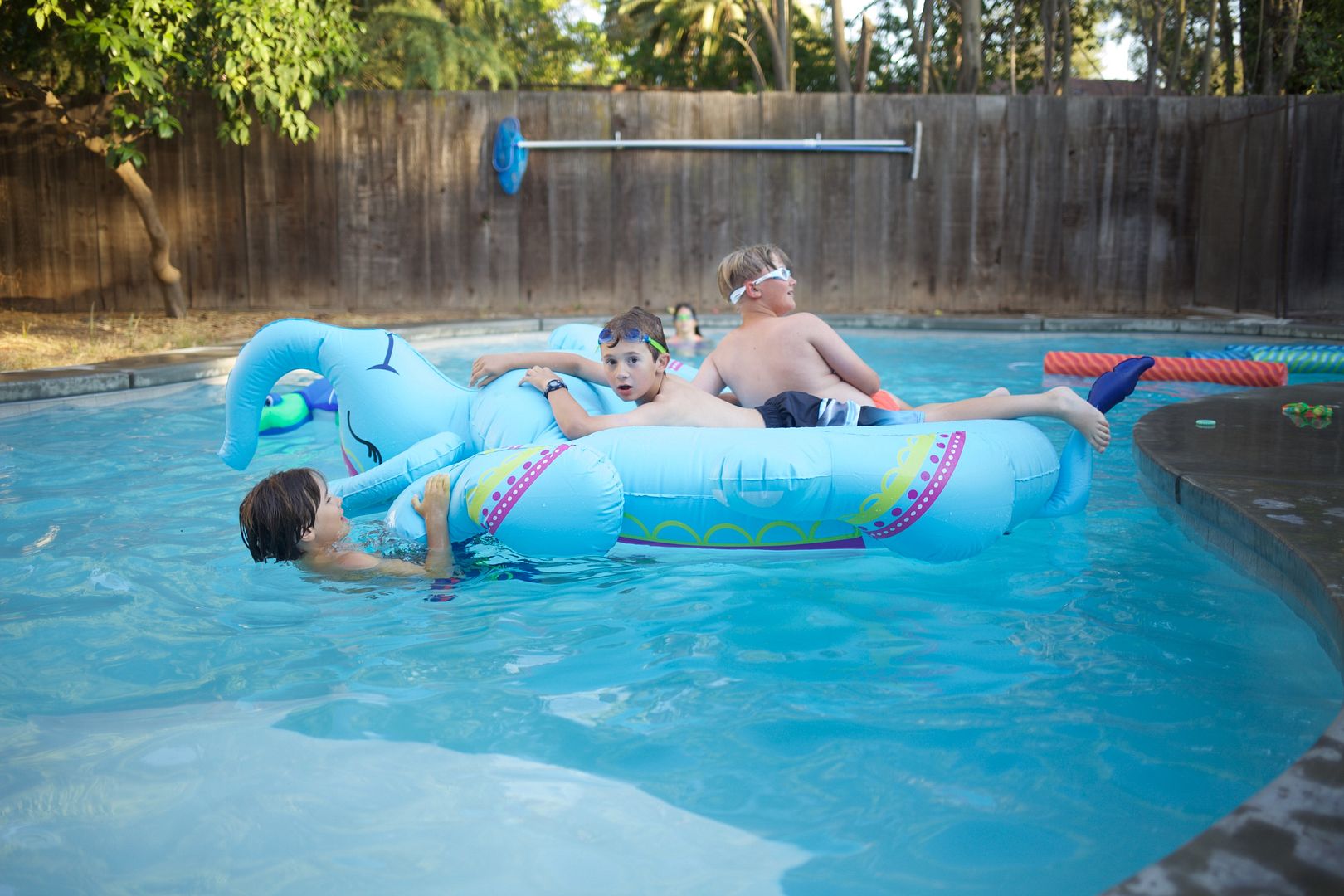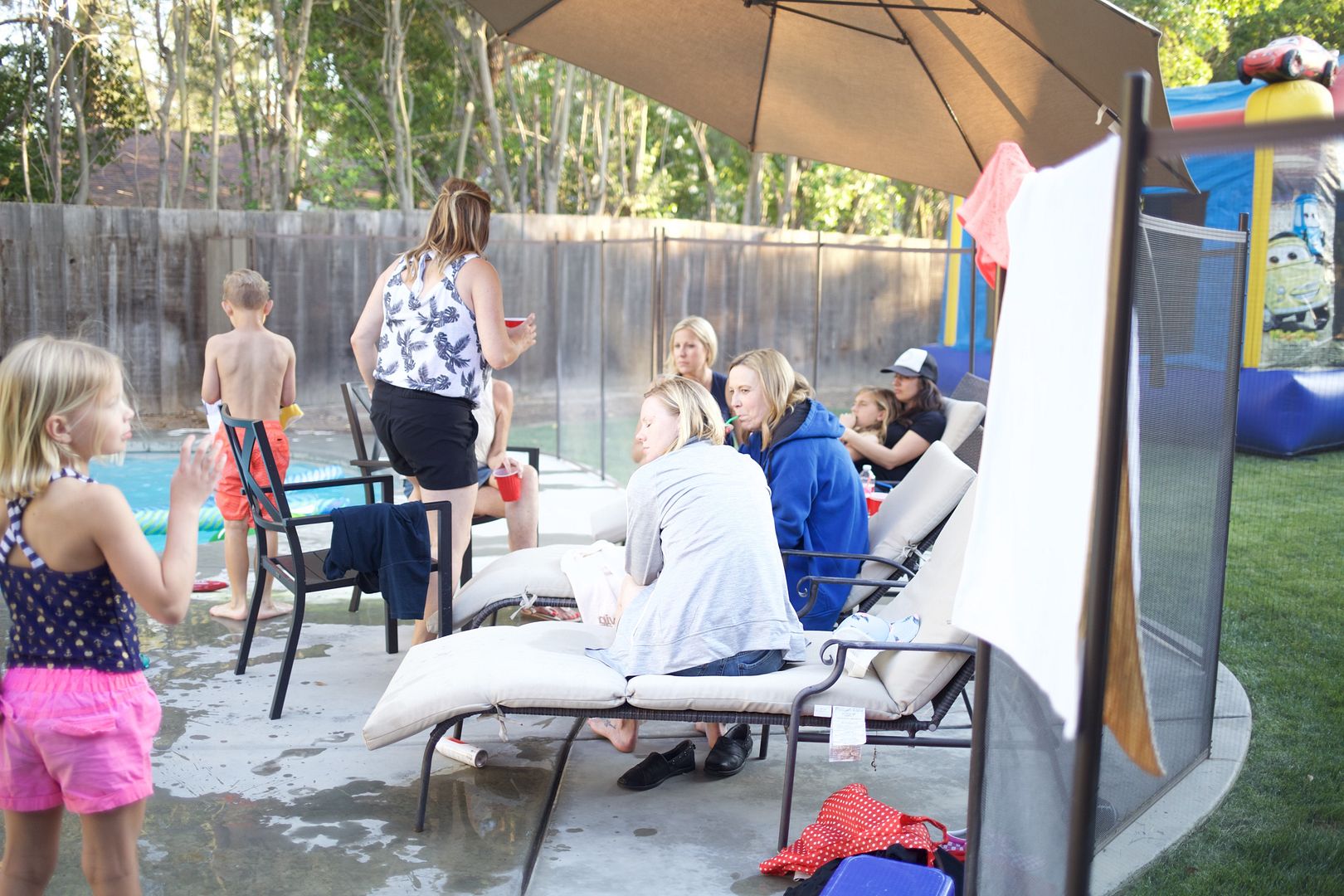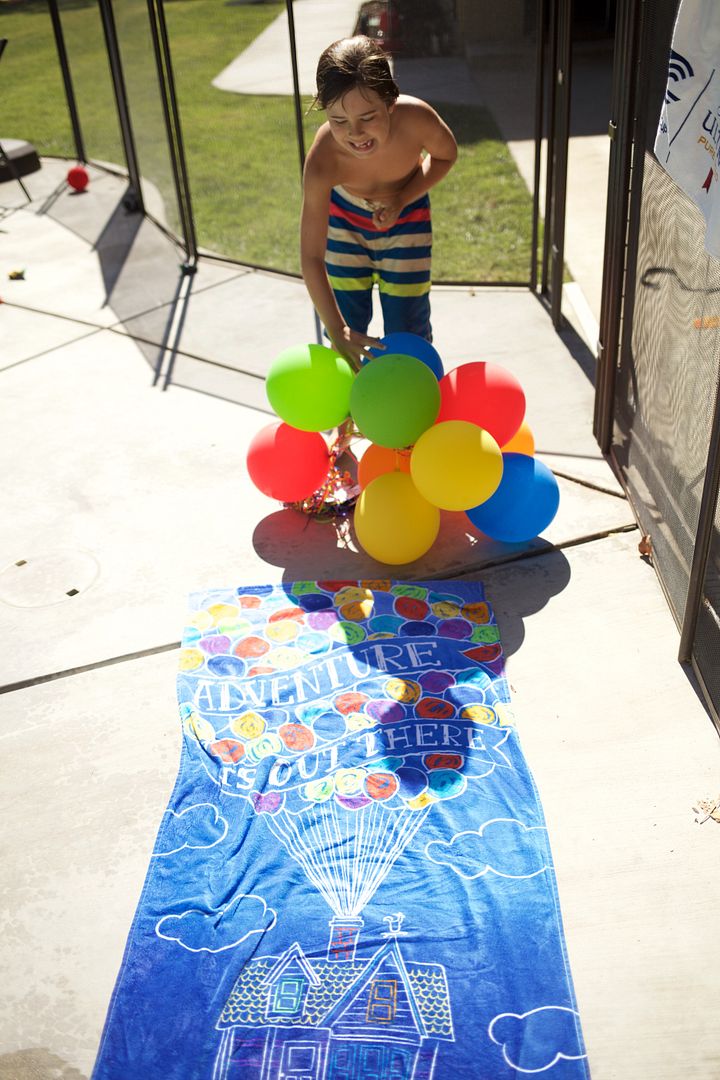 Adventure is out there. Little and big ones.
Pretty sure this was his favorite thing he got. Which wasn't even the actual gift. But not according to Parker. He slept with them and carried them around all day today.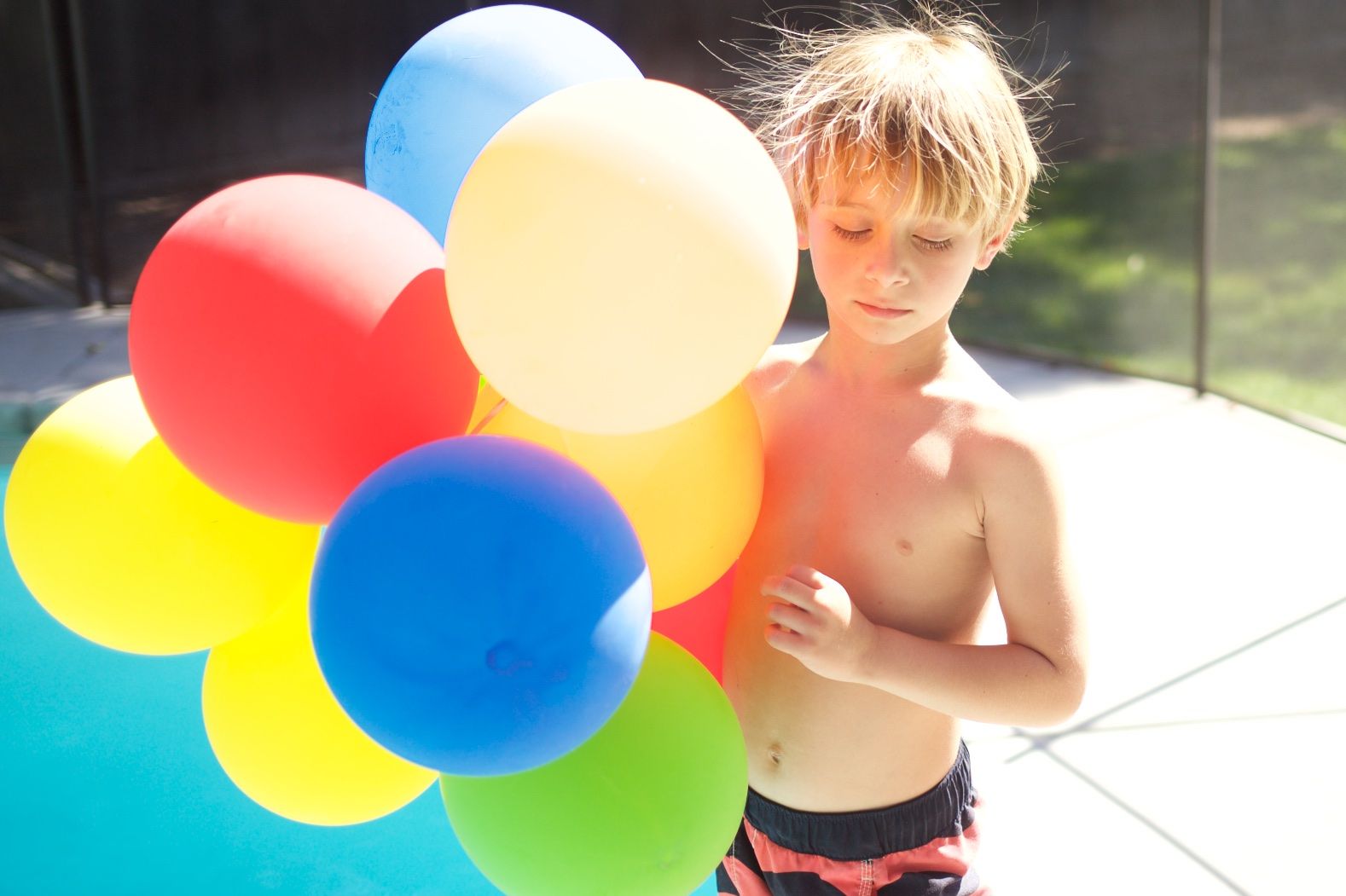 It's funny how little we really need to be happy. I am grateful for capital F Friends. I am tired. I am happy. And tonight I might just go to bed thought free. I'll give the hamster wheel a rest. How about you do too?