Inspiration comes when I least expect it.
Yesterday we were celebrating Father's Day....actually not Father's Day in general, but Michael Kelly Day. Your Father is everything I thought he would be with you, and so much more.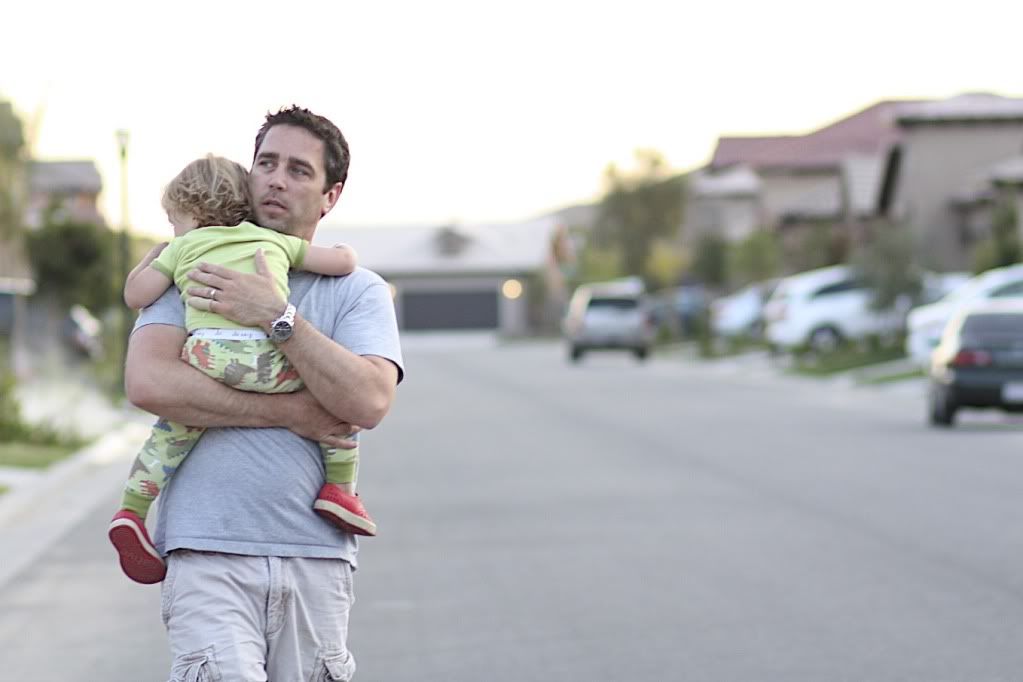 He nurtures like a momma, he heals like a Dr., He loves you like it's his job and he's getting paid millions of dollars to be really filthy stinking good at it. Another attribute of an amazing Father? He loves the Momma with all his heart and tells her all the time. He's got so much to offer, and offer it he does.
We were enjoying the practically hundred degree weather, playing in the pool.
I was trying to get a picture of the beautiful blue water that moved with the wind.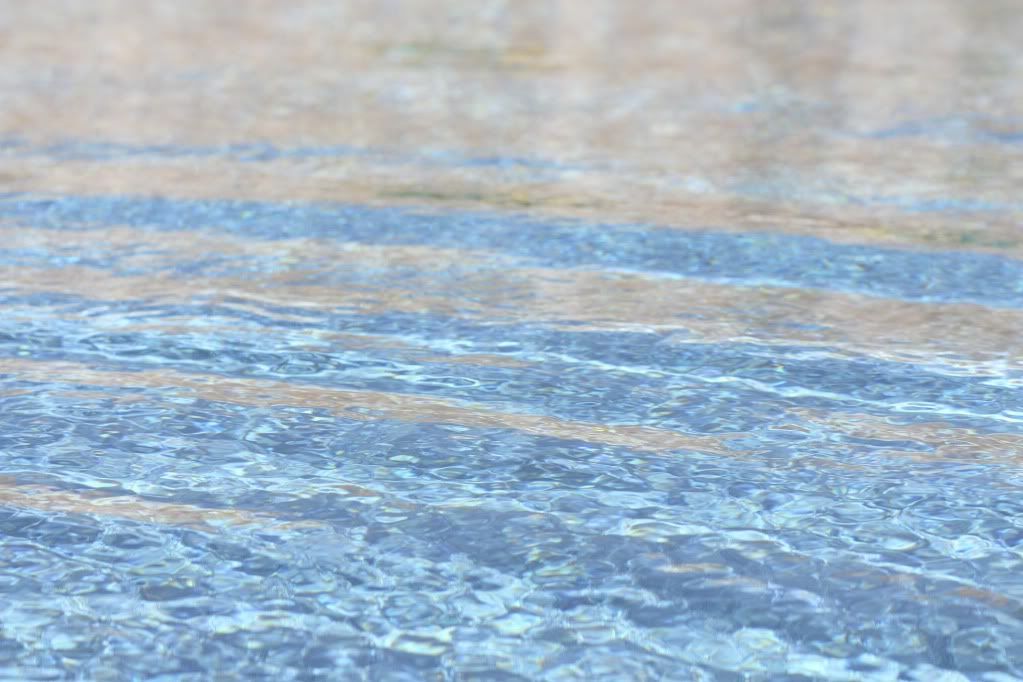 Not the outcome I was looking for, but oh well.
I leaned in lower to get the view I had in my head. Suddenly, I felt that burning, breath-stealing sensation of pain down my lower back that I've only felt in seconds increments since Parker was born. I tried to calm the feeling of alarm, remembering that this happened after you were born too, Greyson. I usually just have to stretch and breathe it out until it passes, but it didn't this time. In fact it got worse, and I had to yell to Daddy to help me walk back inside. I've been dwelling in self-sorrow today because the pain is not gone and I don't do "take it easy" or "wait and see" very well. This makes me scared because my new job, the stay at home momma one, requires a working back. The job description includes getting jumped on, carrying two at a time-at times, running up and down stairs eleventy hundred times a day, running, walking and all while being in good spirits. I'm failing miserably. Luckily Daddy was able to stay home today and take my shift. I'm terrible at waiting at the sidelines so I'm doing what I can and trying to push myself because tomorrow it's all me again and I better get used to it.
But on the bright side? I have time to write these words and these feelings. And not being very mobile has reminded me just how much I adore mothering you and Parker. Even when it's tough.
And I'm extra lucky because I have the best husband by my side through it all.