Dear Friend,
Today I need your undivided attention. Today I am not asking politely,
I am begging you
. Momma to momma, friend to friend. Whether you've known me forever, or whether we have
never
met. Share these words. Share my story. I need
your
help in changing the way the World sees
anyone
who is
different
.
These are important words and stringing together the right letters to appropriately convey what is inside my soul right now is almost impossible, but I will
try.
I will try because I expect Greyson to do the impossible (and he often does), and I
must
lead by example. When I write from my head, it is safer and from a distance, but I can finesse and I can fine tune. When I write from my heart, it is a little less pretty, a little more painful, yet 100% real.
My husband, Michael, is out of town for the week. I woke up today and realized it was only Tuesday....and it felt like Monday....of next week. When I realized it was only Tuesday I laughed out loud. Holy Cow. Tuesday.
Today we had an appointment at The Central Valley Regional Center, a private non-profit corporation funded by the state of California to provided services to people with developmental disabilities.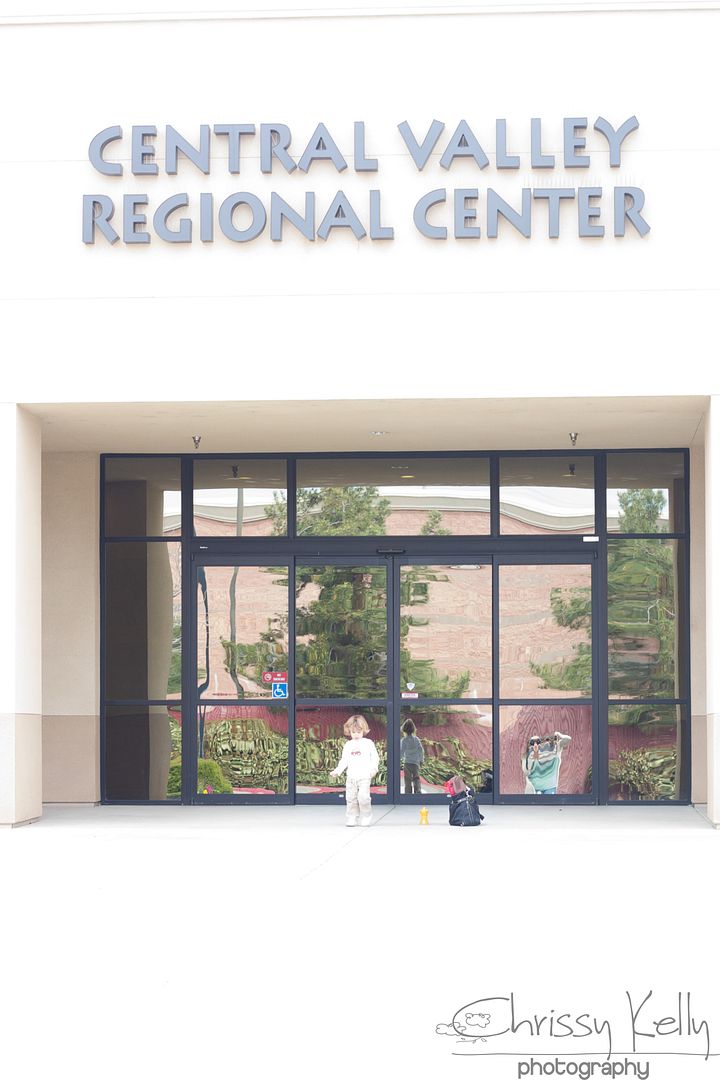 Greyson's Third Birthday isn't until June, and that is when we were initially told we would have a diagnostic evaluation for Autism. I did my research and I'd heard good things about a "Dr. G", so I requested that he conduct the evaluation. If I wanted to see him, we had to go- Today.
I heard he was attentive and thorough. And if we were to get an Autism diagnosis, I needed it to be from someone who spent time with Greyson and time with me.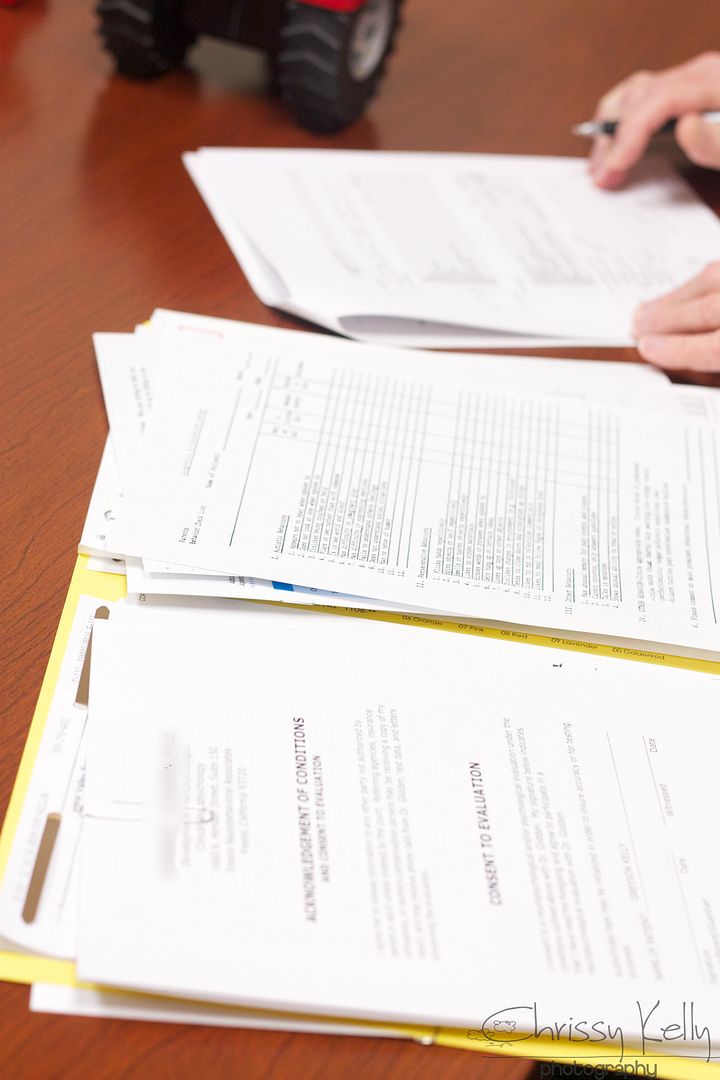 I needed it to be from someone who would look at my boy and see Greyson Michael Kelly...not a chart, not a statistic, but a sweet boy who loves trucks and drawing and running around outside.
Going into the appointment, I wasn't worried in the slightest because they had already let me know it takes a few months for Dr. G to diagnose and issue a report. They said he wouldn't do it on the spot.
Apparently I was wrong. Apparently he does diagnose on the same day.
So World, I want to share with you that I have a son, and his name is Greyson. He is almost 3 and he is so perfect and he is so beautiful that I still can't believe that he really belongs to me. He makes me believe in God and in Magic. He doesn't talk much, but when he does, he lights up my World...and he has Autism.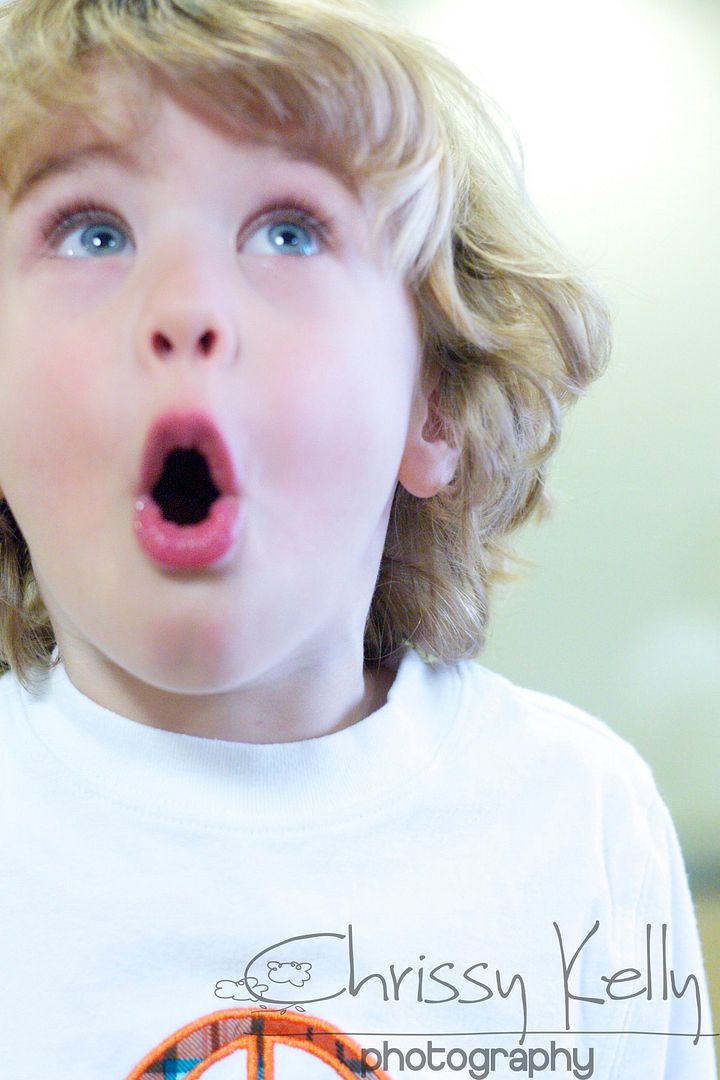 And although this isn't shocking to me because he fits the diagnostic criteria, I am still shocked. And if people could die from sad, I might not be here typing these words right now. I secretly hoped the Dr. would tell me Greyson was actually allergic to the color green and he and I would laugh at how hard of a struggle it has been and how easy it was going to be to fix. I would say, I can't believe I didn't think of that and I would go home and eliminate green from our life, and the light in Greyson's eyes would come back to me. But that's not what happened.
I know in a few days the sting will wear off. I will rediscover that beautiful fire that makes me wake up every morning and do everything I am capable of doing to help my son, the one who came down from heaven with a magic wand almost 3 years ago and made me a Momma for the first time. But right now, I am reeling a little.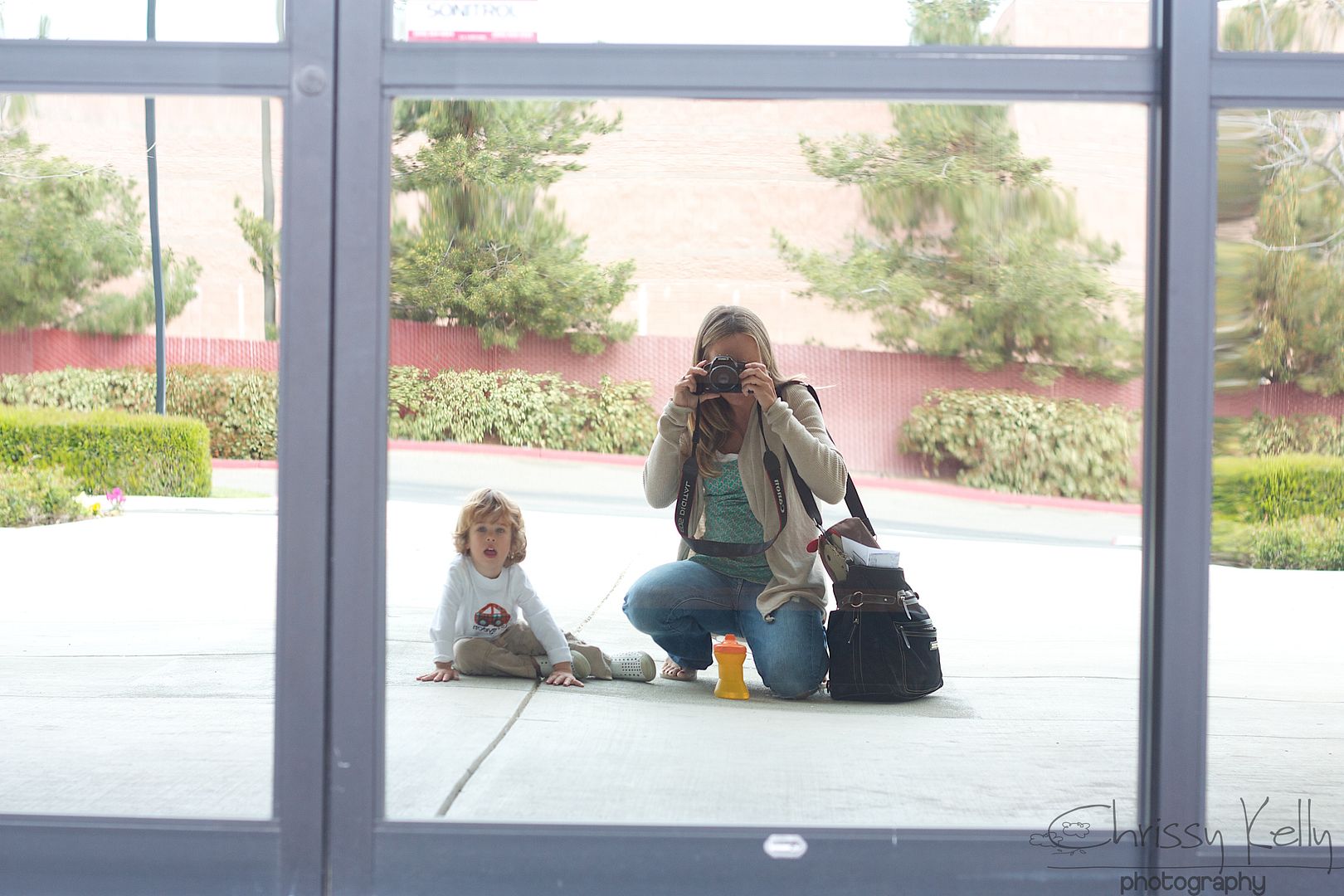 Here we are after our appointment, nothing has changed within Greyson. Despite a medical and scholastic label on a chart, he is still the exact same wonderful boy that he was earlier this morning. I know, friend...I know.
Please, if you are a Momma, go hug your babies. They are such precious gifts. And for today, when they call your name 100 times...Mom! Mom! Mom! Mom! Mom! and you want to pull your hair out-be grateful that they can talk.
There are no guarantees in Life, no guarantees in Mom-ing. I accept this struggle into my Life because it makes me better. My life is enriched because Greyson is in it. It is harder, but it is better. He is a gift I do not take for granted.
He teaches me how to live a good life.
He teaches me about patience. He teaches me that the World cares. He teaches me about different. He will teach his brother Parker about patience and unconditional love...about acceptance and tenacity.
He already teaches me to find joy in the small things like I bet your babies teach you.
Please help me create a World filled with knowledge and acceptance for Autism so that I can create a better life for my son, Greyson. Oh friend, he is my heart! Talk to your children about the beauty of a World filled with differences. Remember, people are like ice cream, the more kinds, the better!
Talk to your children about Autism and about what makes Autistic kids different and any child that is different than them. Kids are perceptive, they know when a child looks differently, or talks differently or acts differently. Teach your child about patience. My son processes things slower, it takes him longer to learn. Teach your child about how good it feels to help others by helping us to share this message.
Invite my son to birthday parties and to play dates. Don't be afraid to ask me questions, you can ask me anything! Look at Greyson, talk to him, tell him hello.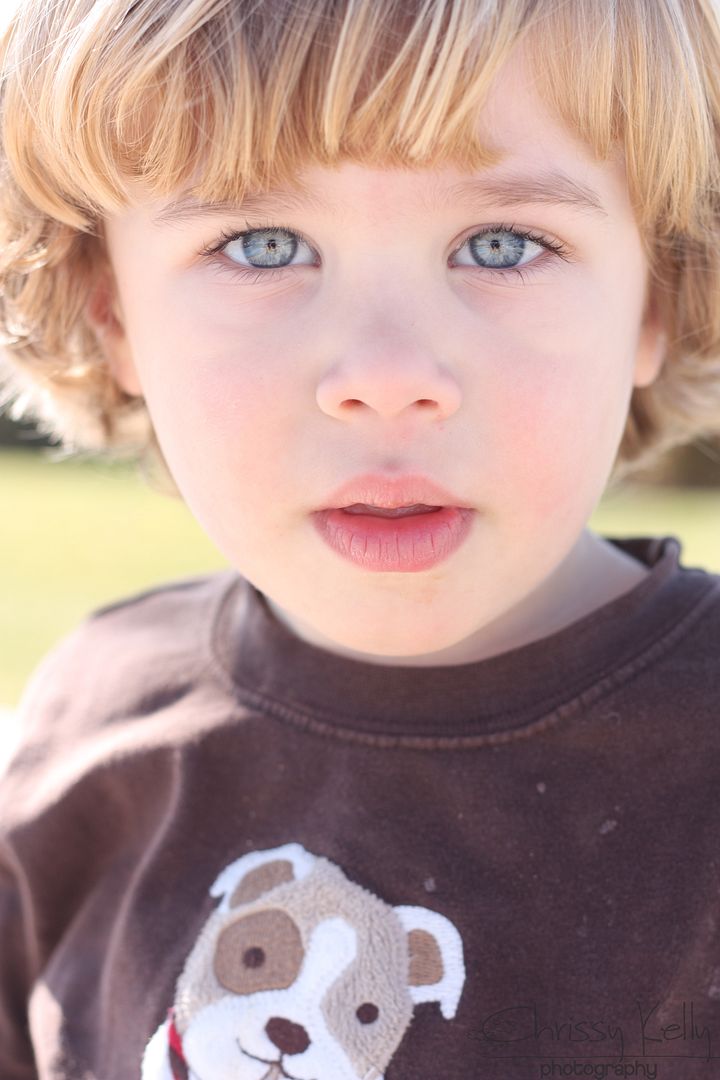 I rarely ask for favors, but I need you to do this for my son, and for itty bitties like him everywhere, because I can't change the fact that Greyson is Autistic, but I can change the World.
I will reach him.
Please share our story. Please help me create more awareness for Autism. You never know who will benefit from these words.
Love,
Chrissy