My husband makes fun of my love for "sad" music as he calls it. (Friends reading on your iphone- you may not even know that we play music at this joint. Check it out from your computer sometime.) But here's the thing...that sad music makes me happy...So I think of it as my happy music.
Strange, I know...unless you get it.
Could you imagine walking out your front door and finding your favorite thing EVER, just waiting for you there? Greyson can...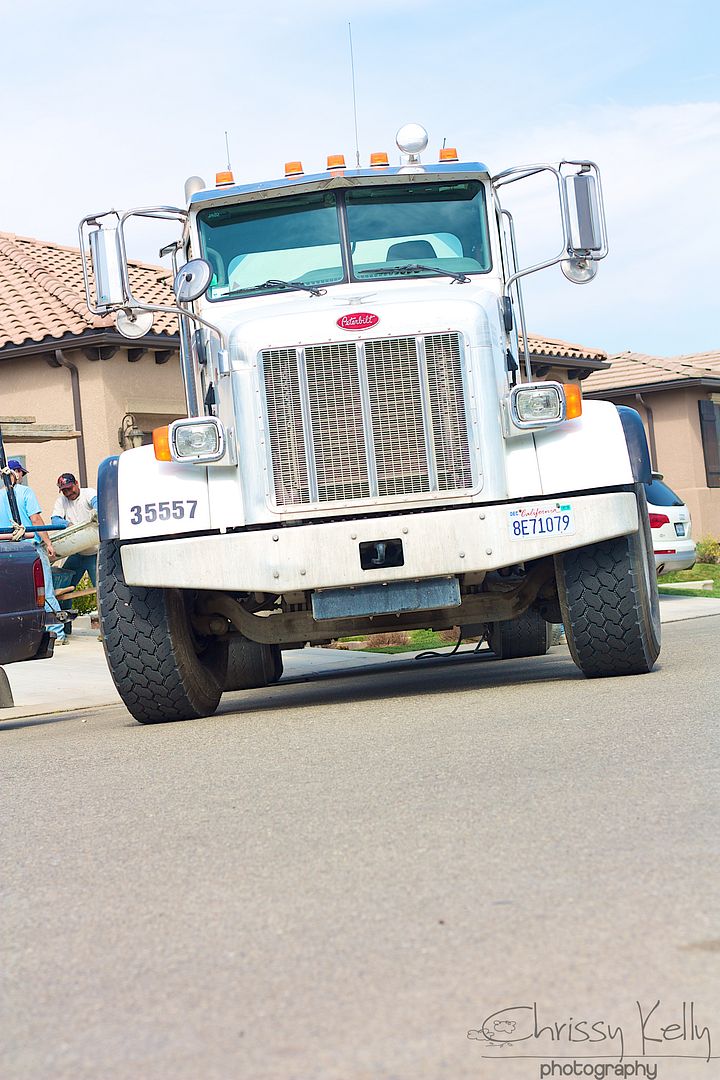 The neighbors were pouring something on Saturday.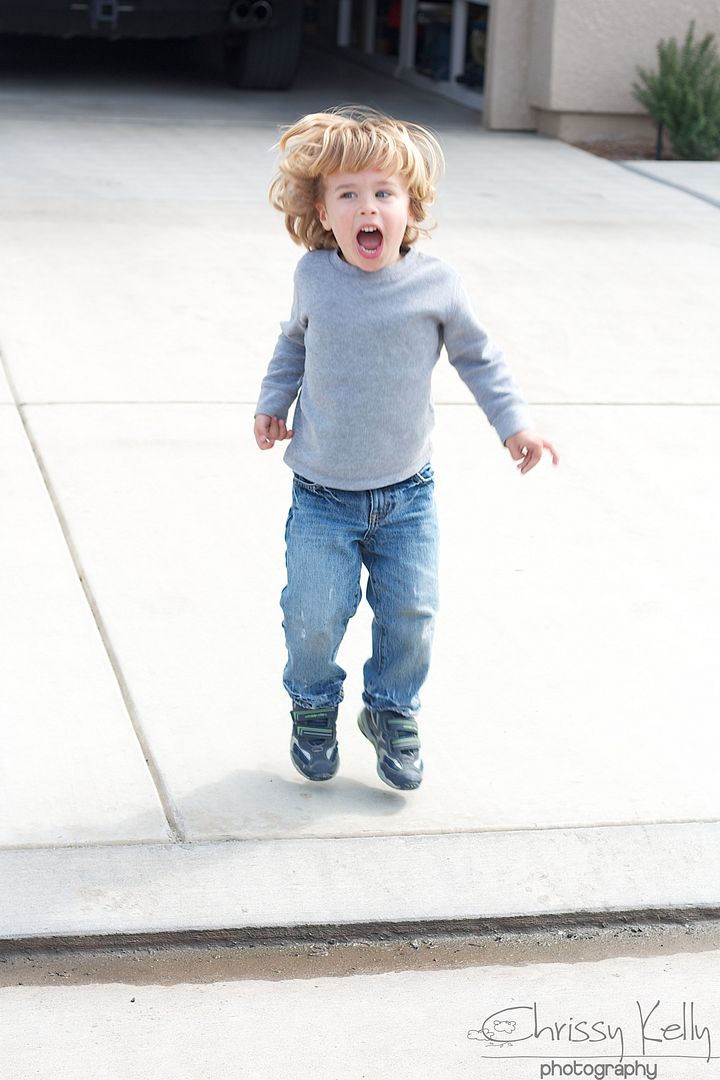 This reaction makes me want to pave my whole back yard. Sometimes when I edit pictures, I smile...and sometimes when I edit pictures... I laugh out loud... like I did with this one.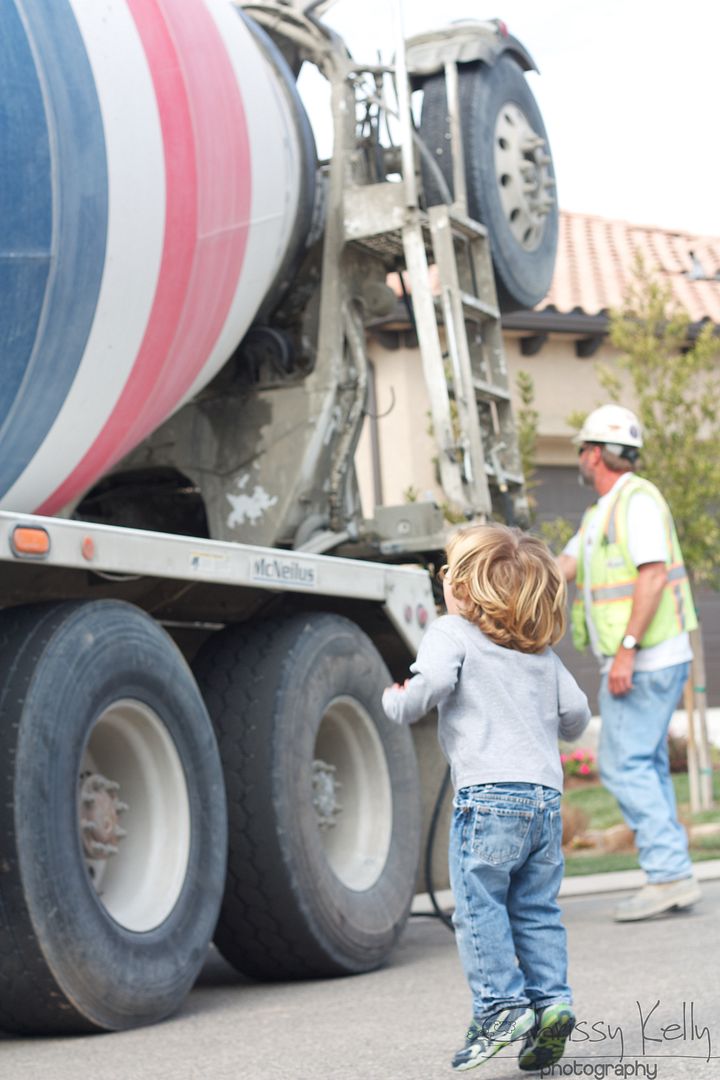 Man, he was just so intensely and insanely happy. He was jumping up and down with his mouth agape for at least 20 minutes. I wanna figure out how to bottle that up and give him a dose in his morning smoothie.
Saturday night I got really sad....I sometimes do. We were hanging out at a friends house. Me and the Momma were inside, and the boys were outside. I thought Greyson was with Michael outside. Turns out he was alone in the playroom...in the dark...playing with trains. I always say "I just want him to be happy"....and he truly was, but it made me so very sad. Part of me thinks- let him be...he is content...but I want to see him rejoice in the company of others...The ache I felt the instant I realized he was in there, alone and so perfectly content was practically palpable. Sometimes it stays with me for days and makes my eyes overflow.
I am happy now, because I had some of my favorite things waiting for me this weekend too.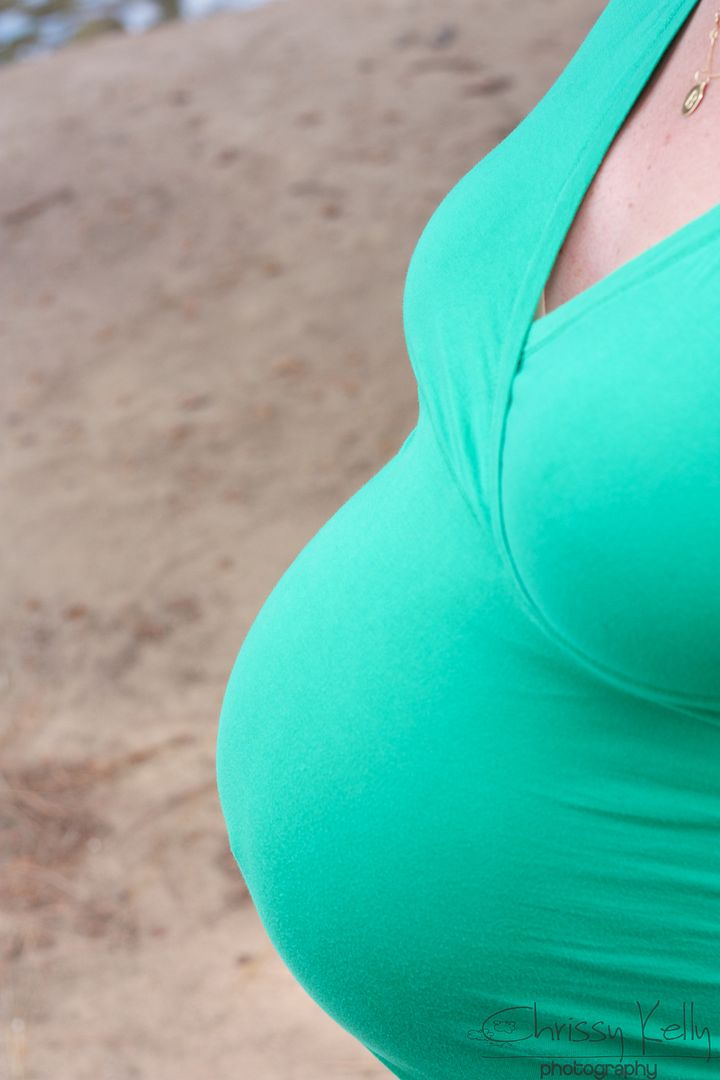 Two of my favorite things...baby bumps and taking pictures. I look at this and I think beautiful. Whenever I've been pregnant, the thought of getting my picture taken is horrifying....so I didn't do it that often...but afterwards I stare at those pictures I did take of me and my bump like they are the most beautiful things my eyes have ever seen. If you have a baby in your belly right now, even if it sounds horrible...and you feel ugly and swollen --take some pictures.
Other things that make me happy?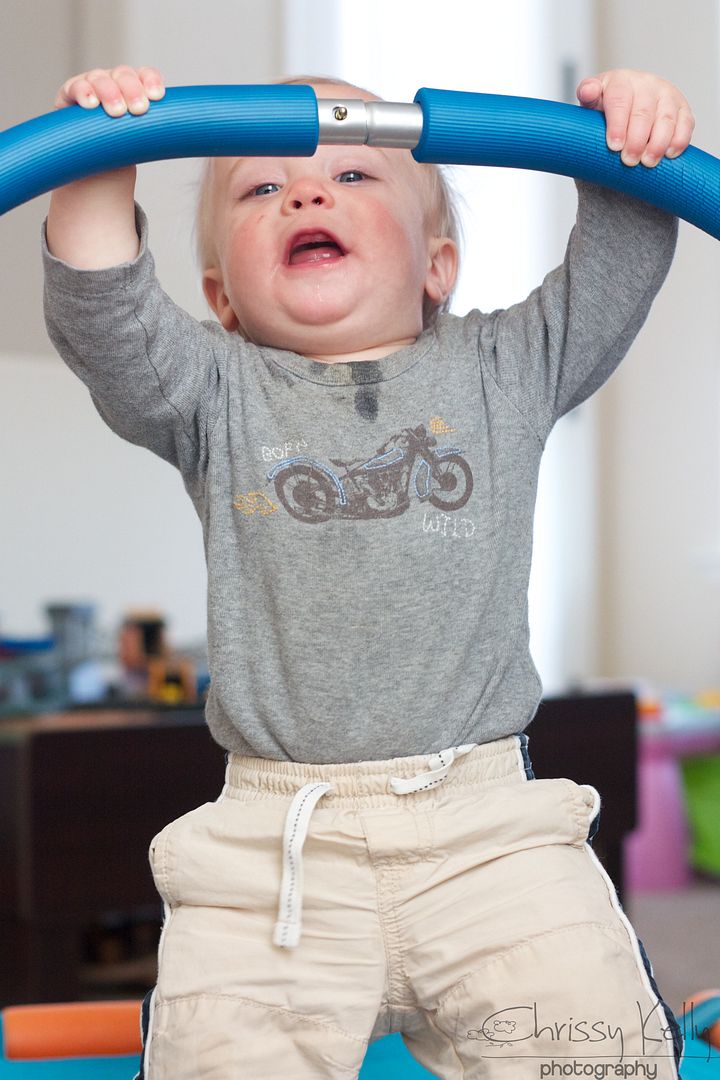 Baby pull-ups from this new top tooth getter...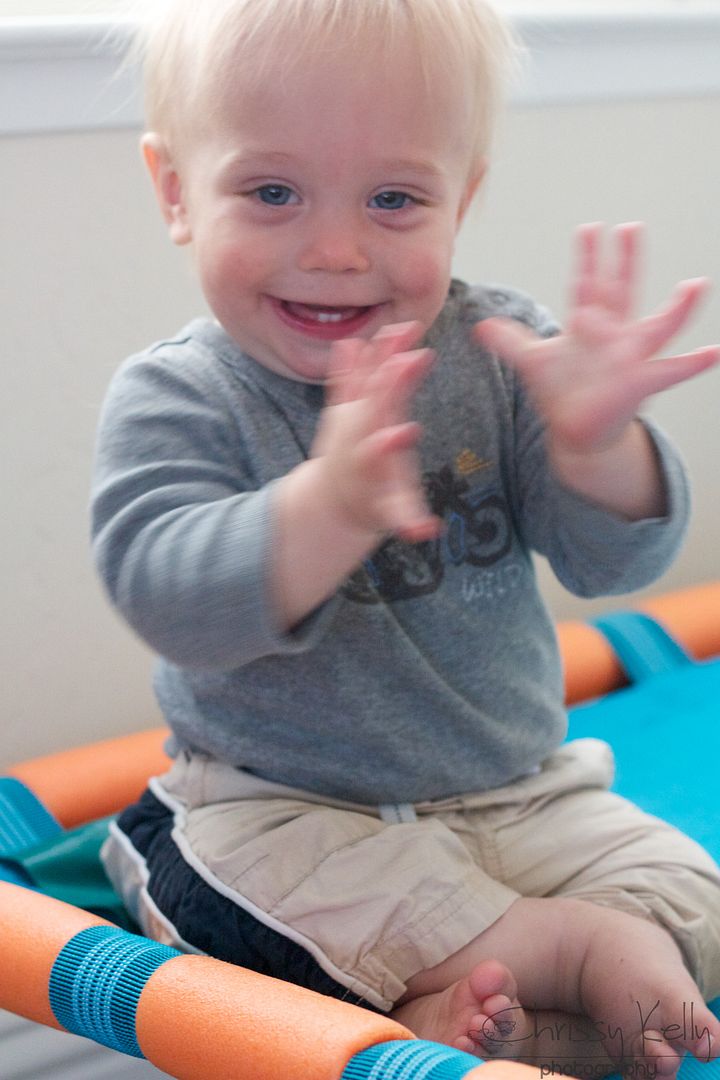 I kid you not, he usually claps when I walk into the room. It usually takes away any residual sad. Southern gents have nothing on My Parker. If you are a guy reading this blog, clap when your lady walks in the room. She'll love you forever.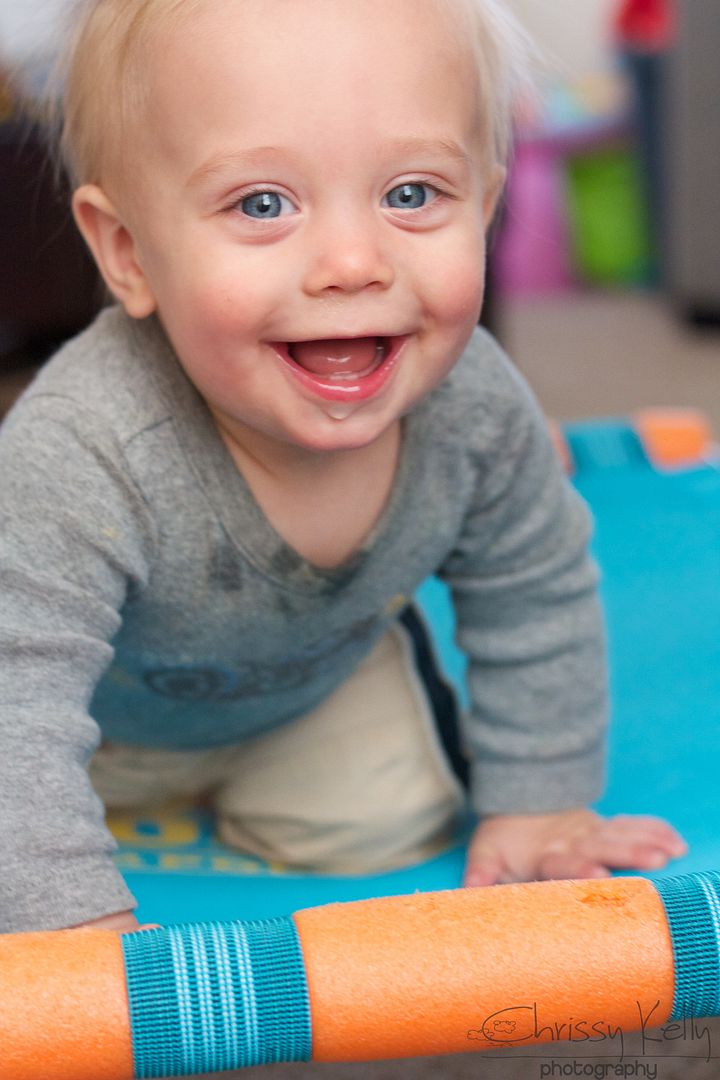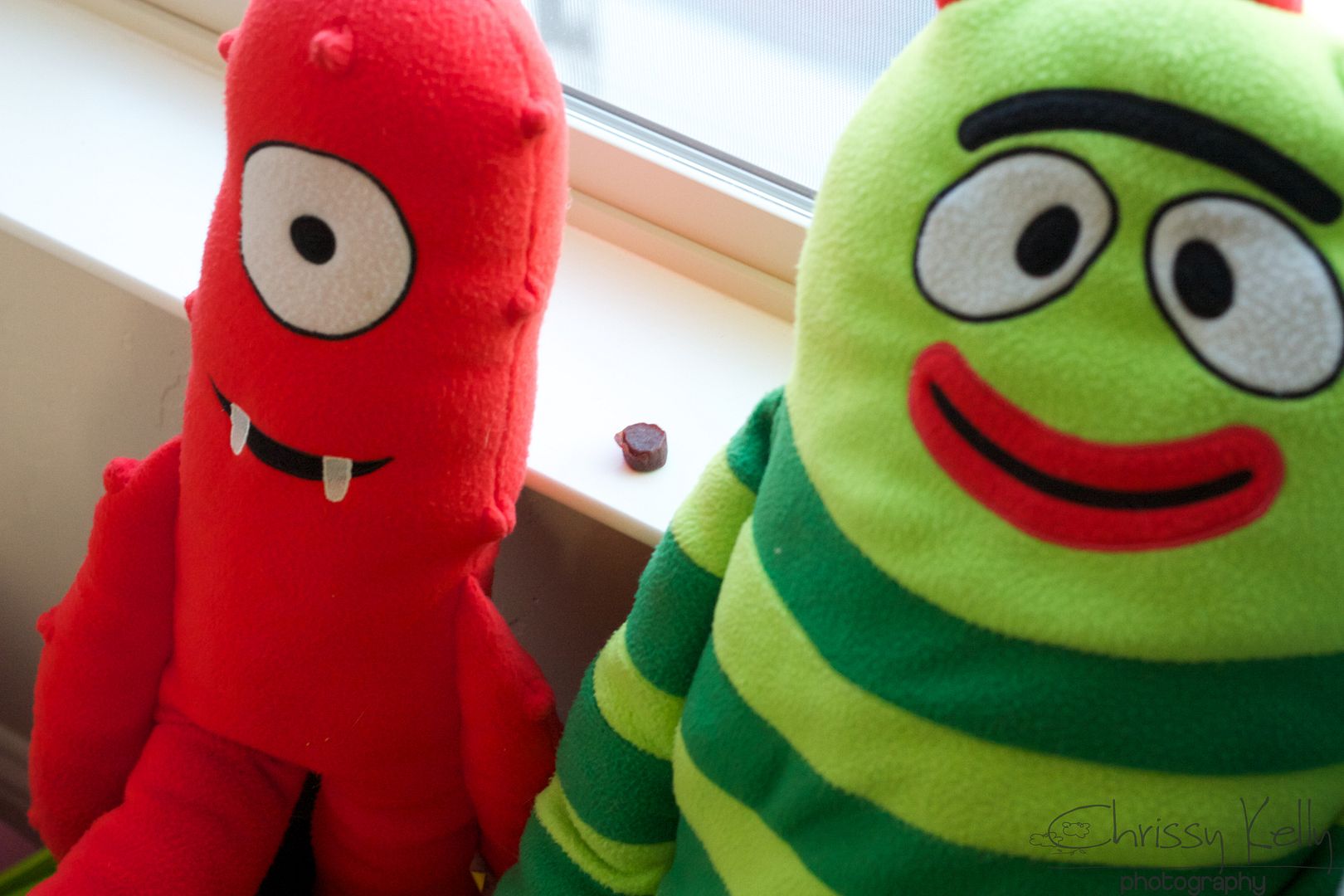 Finding this petrified hotdog piece in Greyson's car seat. It was like a rock and it made me laugh. Muno and Brobie! Congrats, you made the blog.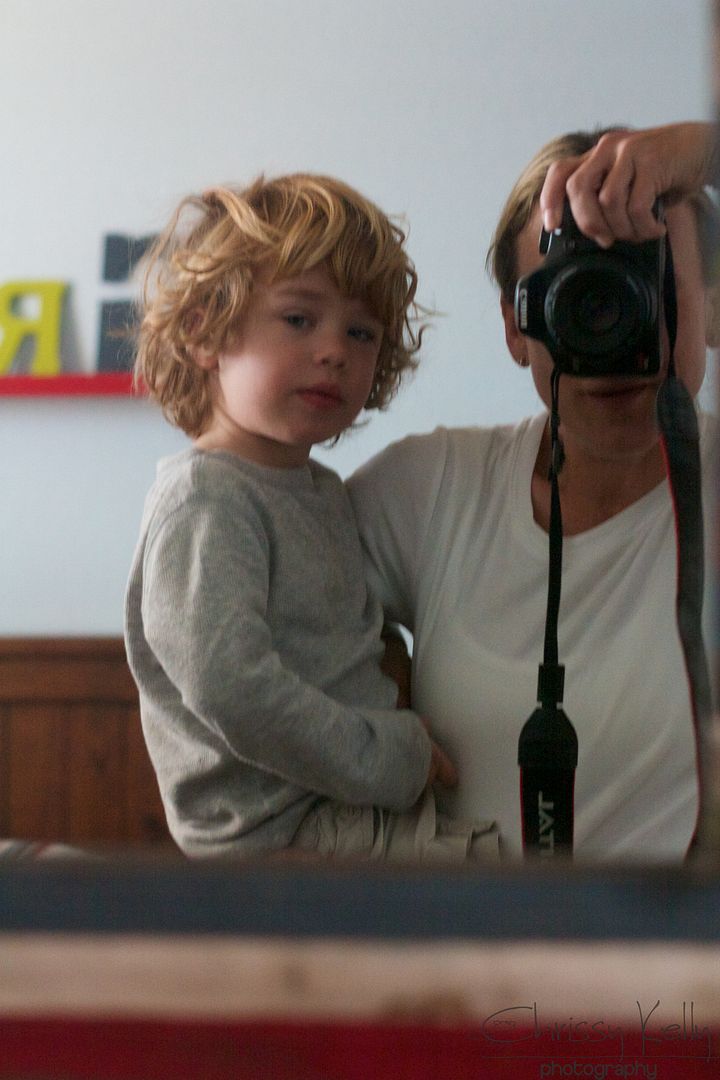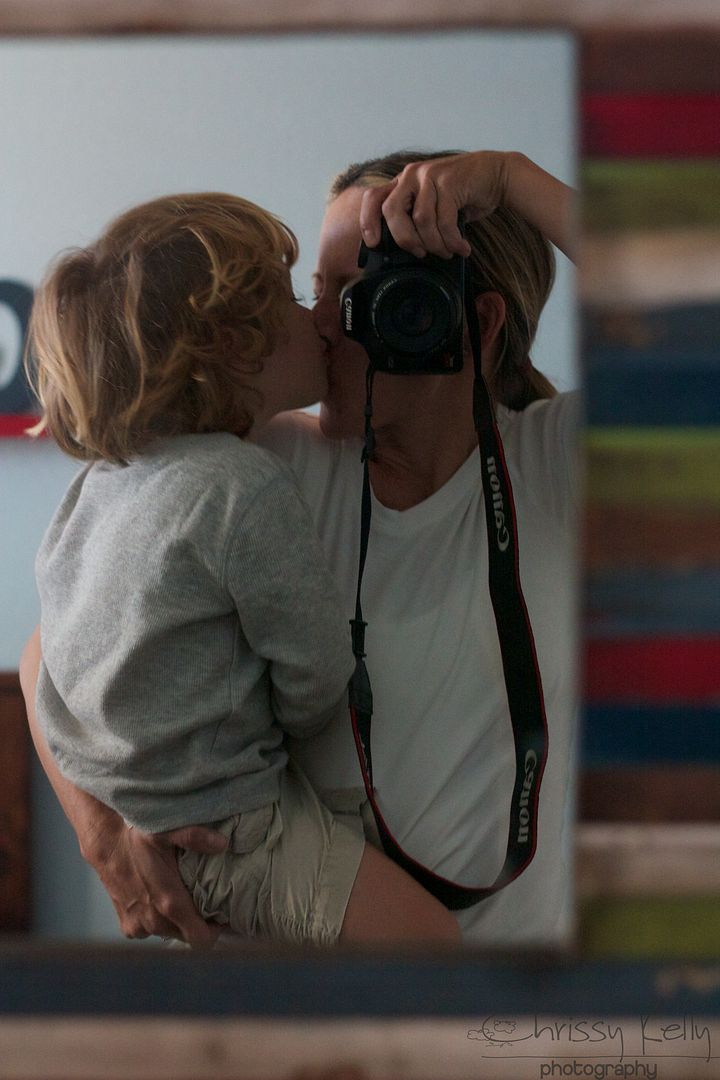 His bed head after an afternoon nap.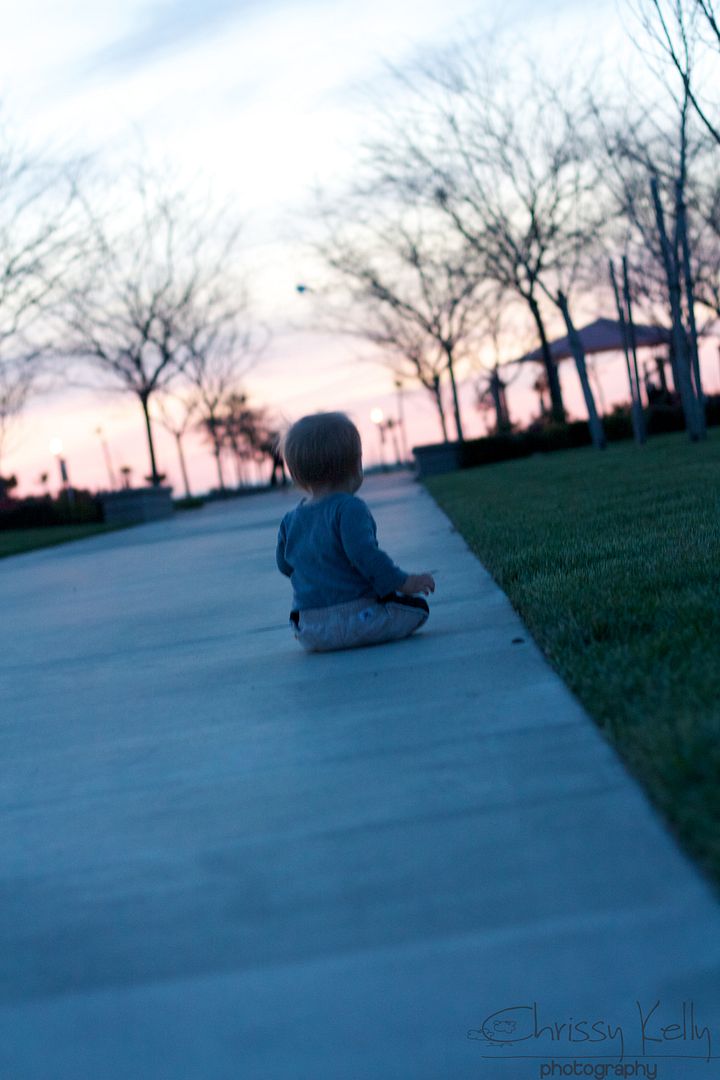 The fact that we got to go to the park at 6:12 pm and there was still a little day light left to burn.
What makes you happy, friend? I wanna know. Leave a comment, email me (kellyc43@gmail.com) or tell me on
Facebook
.