I'm starting this post at 9:02pm on Sunday evening. Lately I haven't been going to bed until around midnight, but tonight as soon as I hit "Publish" I expect to be breaking some early to bed records for myself...
Ever since I was a little kid I have hated to go to bed early...afraid that I am going to miss out on all the fun. Now that I am only a kid at heart my late night fun is alone time....reading, writing and editing pictures. It is part of my whole and keeps me who I am. But I still have to force myself to shut down the computer, turn off the light and turn off my mind.
Photography has many important elements...but if I were to break it down into one easy bite, it would be focus.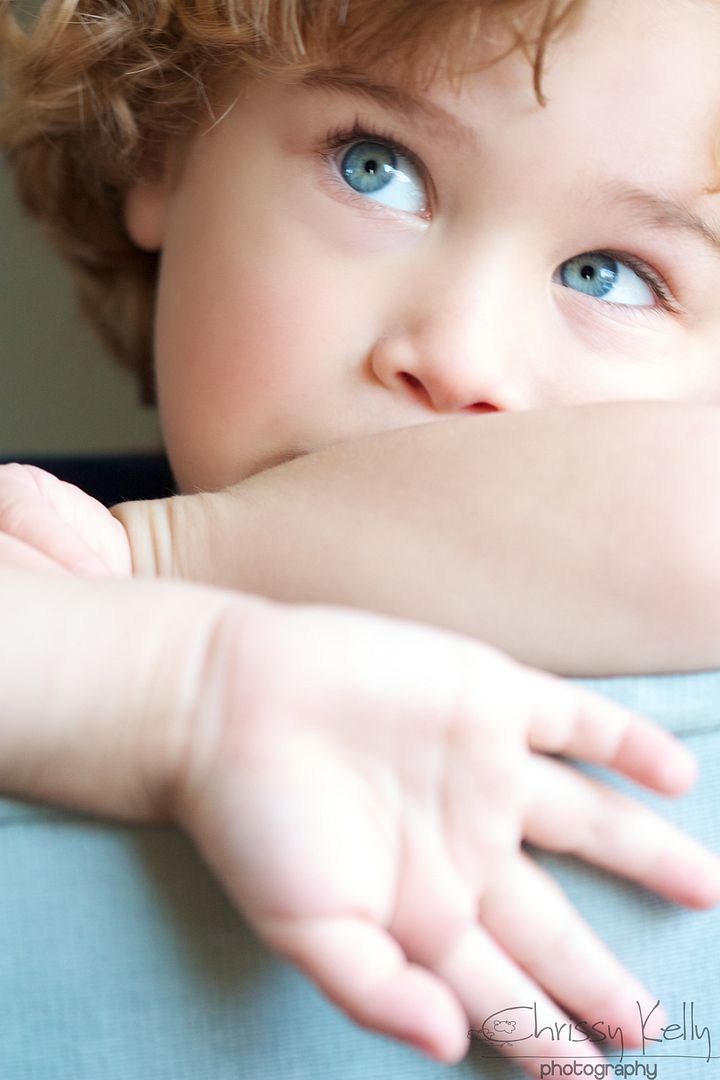 I usually like to focus on the eyes, unless I am trying to tell a story through my picture.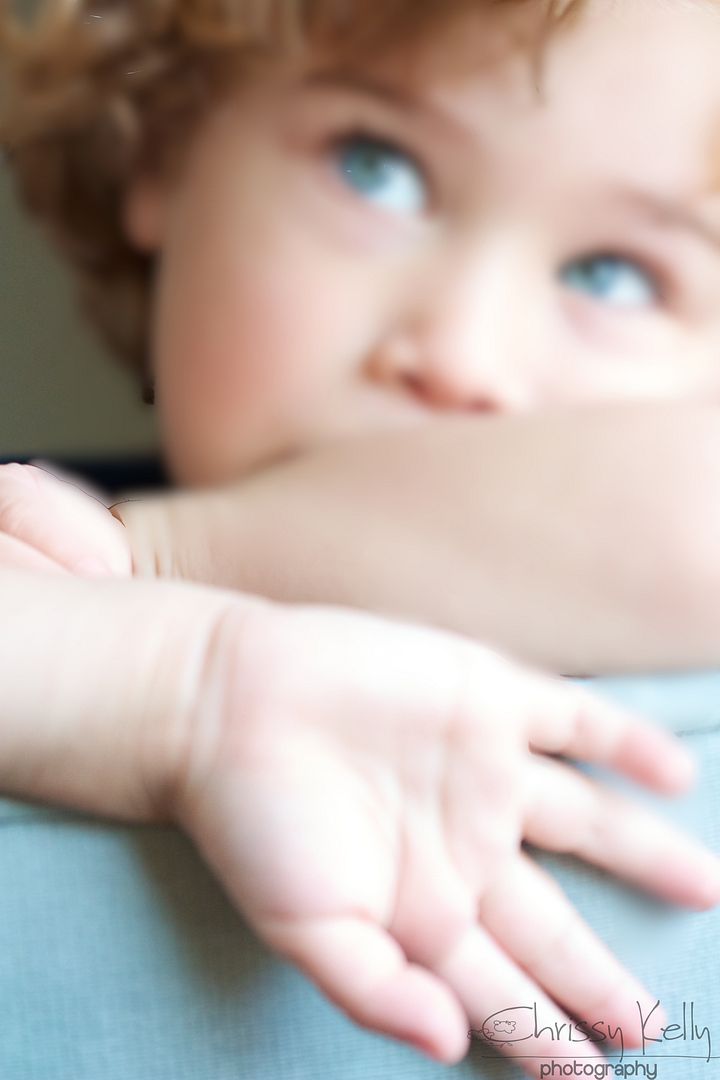 No matter how great the subject, the lighting, the camera or the photographer, the picture will lack beauty if it doesn't have focus.
We have so many elements in our lives that we have to keep track of. Some important and some mundane. Make a dentist appointment, change the oil on the car, get gas, take Greyson to speech, pick up the dog poop, edit pictures, floss, pay bills, return an email, call Mom and wish her Happy Birthday....and so on...
It's so easy to lose focus on what we consider to be the
most
important aspects of our lives. It's easy to be bogged down by the daily chores and forgot about the things you really care about. One thing on my list of things I need to make the World go' round? Girl time. I realized this past week that I have not had a designated "Girl's Night Out" since.... Yes, I can't remember- it's been
that
long....before I got pregnant with Parker for sure.
My only proof of the evening. I didn't take any pictures to protect the guilty.
I'm just kidding...I didn't bring my camera because I left my daily use camera at a friend's and I wasn't going to bring my professional one. Me + wine + expensive gadgets = Stupid.
The plan was to go out for Happy Hour from 5:30-7:30. Simple...Even home in time to tuck the kiddos in. Perfect. When we first arrived I had my phone out on the table and I checked it every 48 seconds. I wondered how Michael was doing without me. I wondered what Grey was eating for dinner. I was hoping Parker's teeth weren't hurting him too badly. I thought back to the moment I left and remembered the gut wrenching sadness on Grey's face and his tears that almost made me want to say, "Screw it! I'll stay home." Finally I began to unwind... remember...
.this is fun
... I could get used to this... I SHOULD get used to this. Why don't I make this a focus of mine more often? How did I lose focus on this important and fueling interaction?
When you are 38, it is inappropriate to talk about things like getting drunk and being hung over. Great, now I am going to have to add one more thing to my
List of things I do that I shouldn't
. Now that I am such a rookie, it only takes me a couple of glasses of wine to be tankered. As in, yelling, "WoooooHoooo!!! Spring Break 1992!!!" drunk....and I may have just possibly had 3 glasses.... and the next thing you know it is 9:30pm and I am walking in the front door. I kept telling Michael, "Isn't our family so great? Don't we just have the cutest, greatest kids ever?" and if he wasn't emphatic enough in his response, I would keep at him. "I'm serious... leaving tonight just reminded me of how great my family is...I am so lucky...and I love you guys. Don't we have the cutest kids ever?"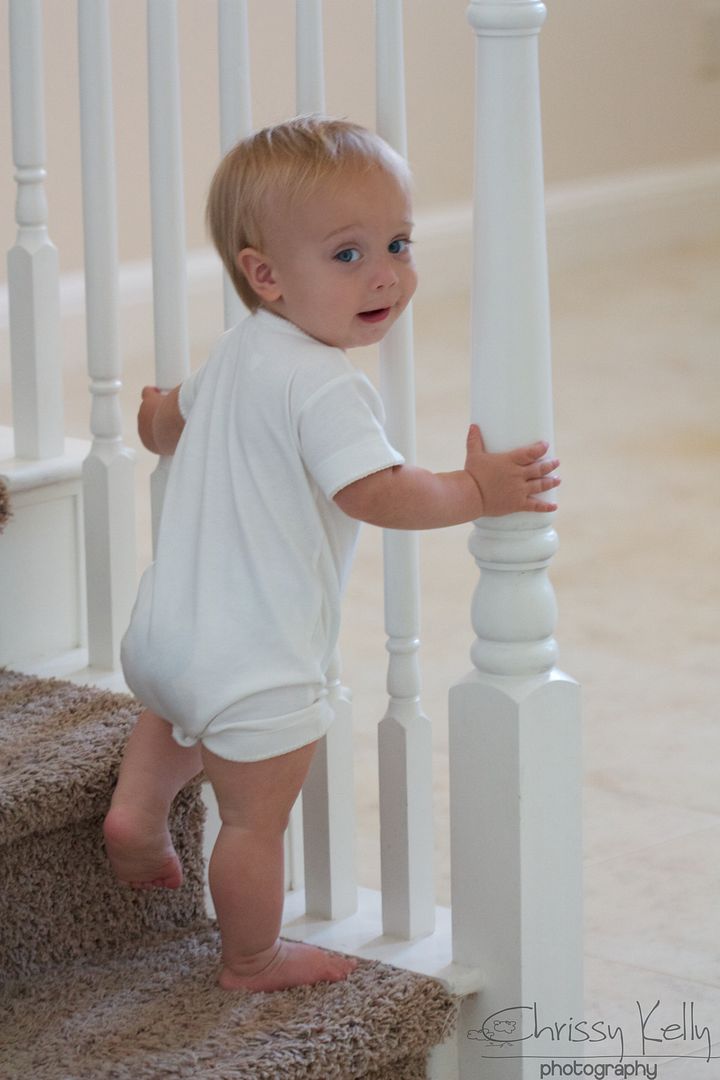 At least I was saying the truth, right?!
Here's Parker, writing his blog, "Life with Mommy and Daddy and Greyson".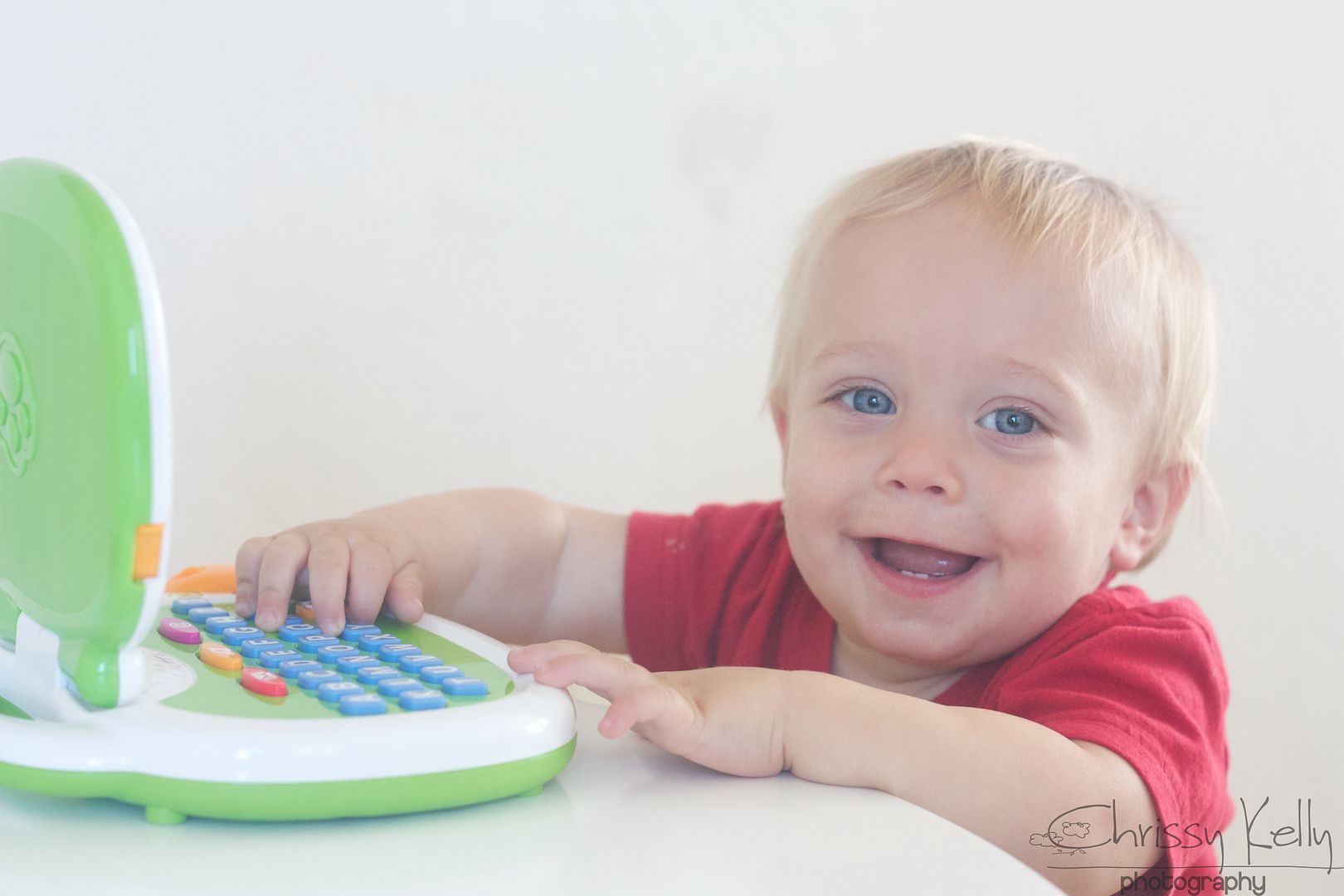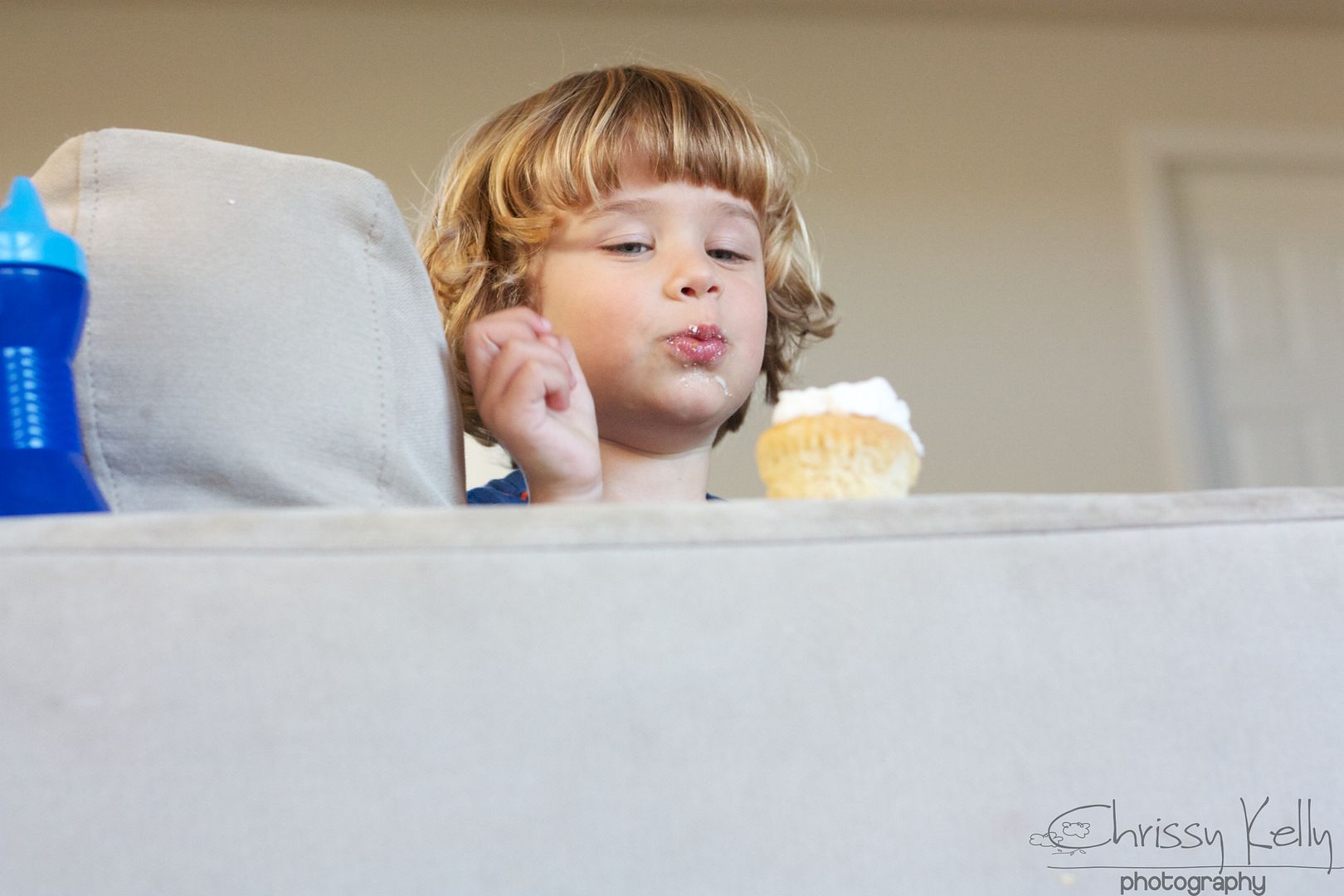 And my adorable Greyson eating a --kid you not,
casein, soy and gluten-free cupcake
(don't worry, I did not make it- "Gluten Free Please" in Clovis, CA did!). When Michael brought this home, It turned into Christmas in April!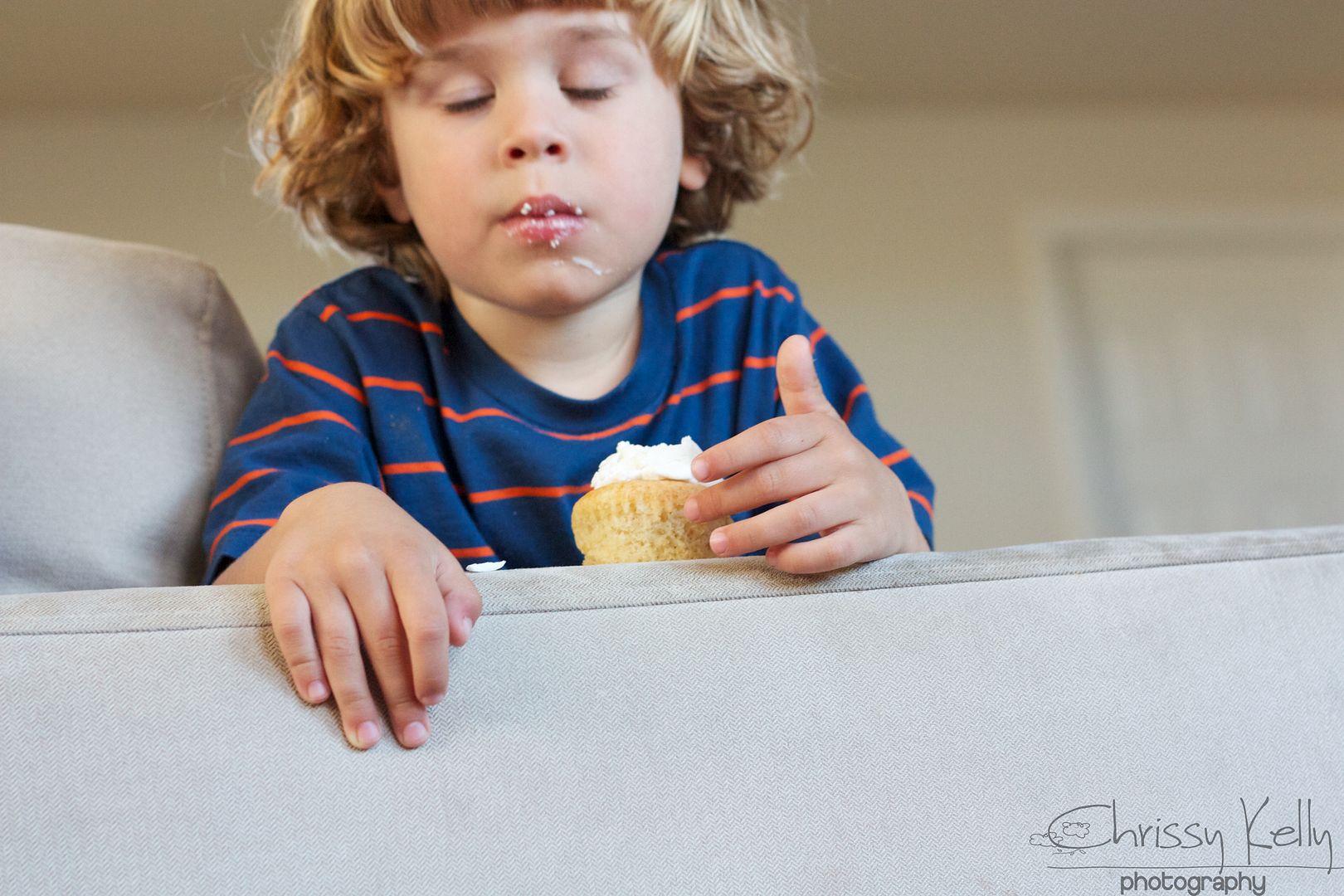 Uhhh, yeah...I think he likes it. I like watching him eat cupcakes more than I like eating cupcakes, which is a lot.
Having children is such an amazing gift that I don't want to take for granted. All the great, fun, exciting and delicious things in life- it's like you get to do them over for the first time when your itty bitties experience them. I never knew that would be part of the deal when I signed up to be a Mom. I LOVE that part of the deal.
And the more time you take to fuel yourself- the more you enjoy being with them.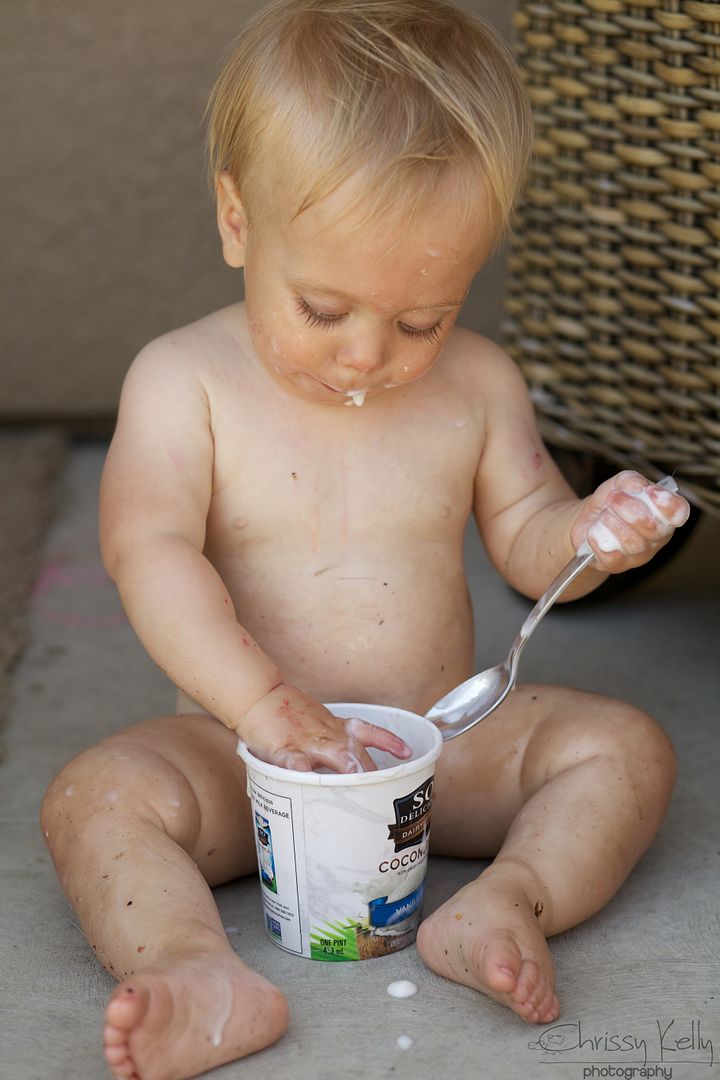 Parker and Coconut Icecream sticky filthy goodness this weekend. We went straight to pool after this.
Despite the fact that I felt like absolute JUNK on Saturday, I was happy. I smiled every time I thought of a memory made the night before. I had a renewed vigor doing life's little chores... It's funny... Even the Grocery store is fun when you are
happy
...and even Hawaii isn't fun when you are
not
happy. It all depends on
how
you are feeling in your brain...not
where
you are.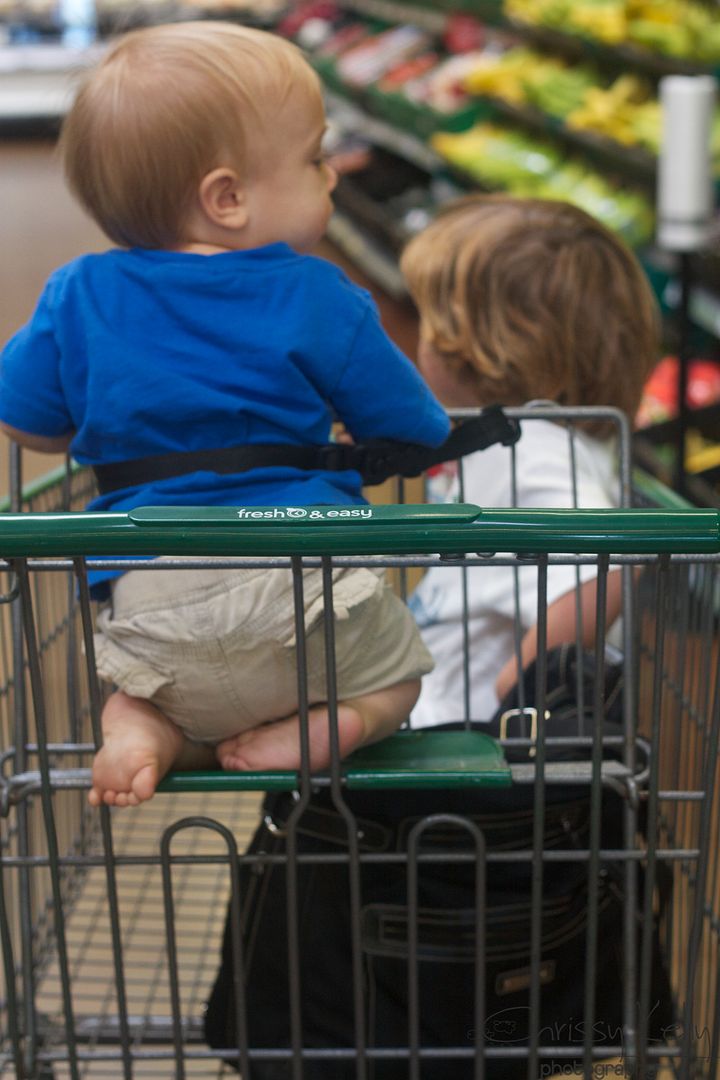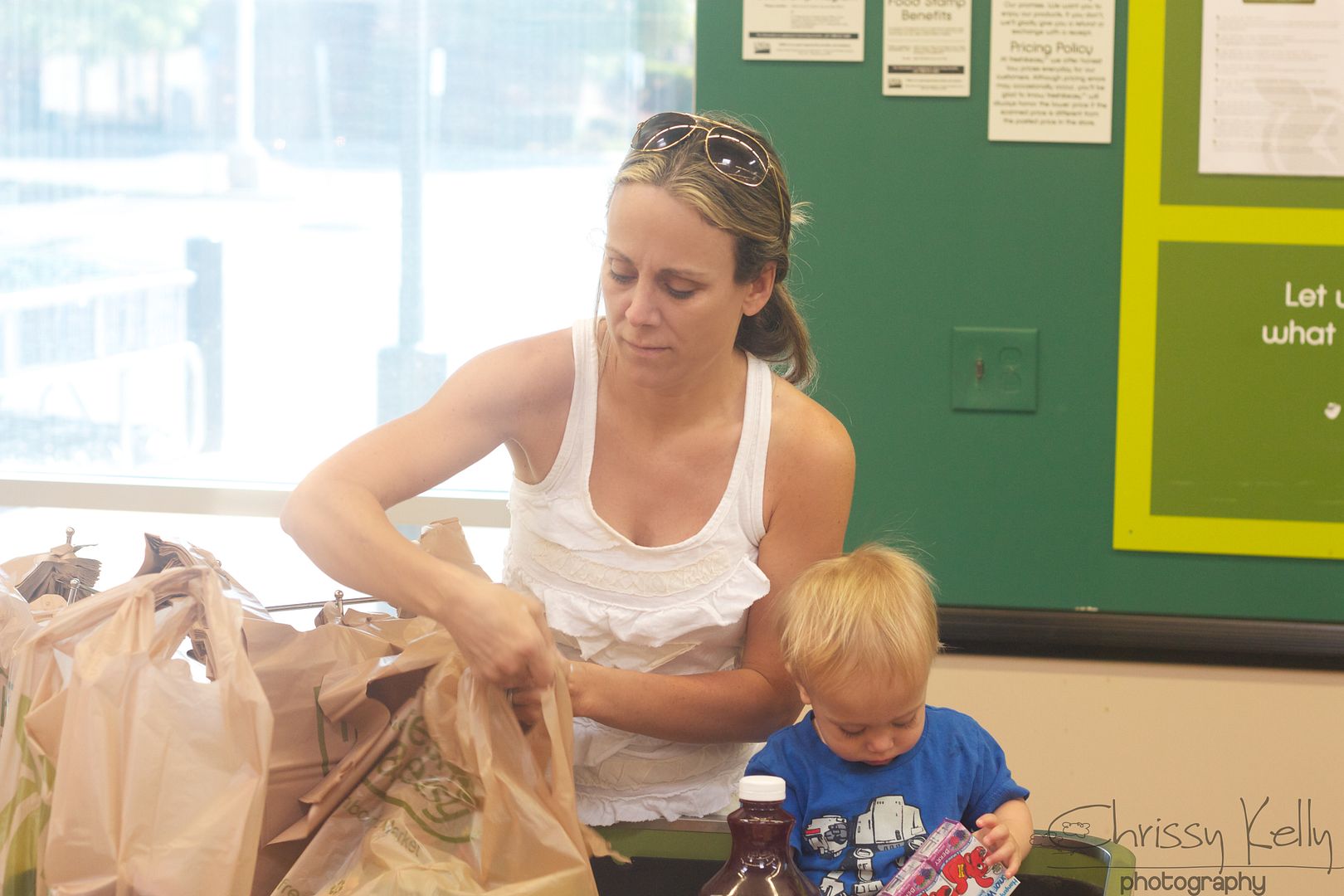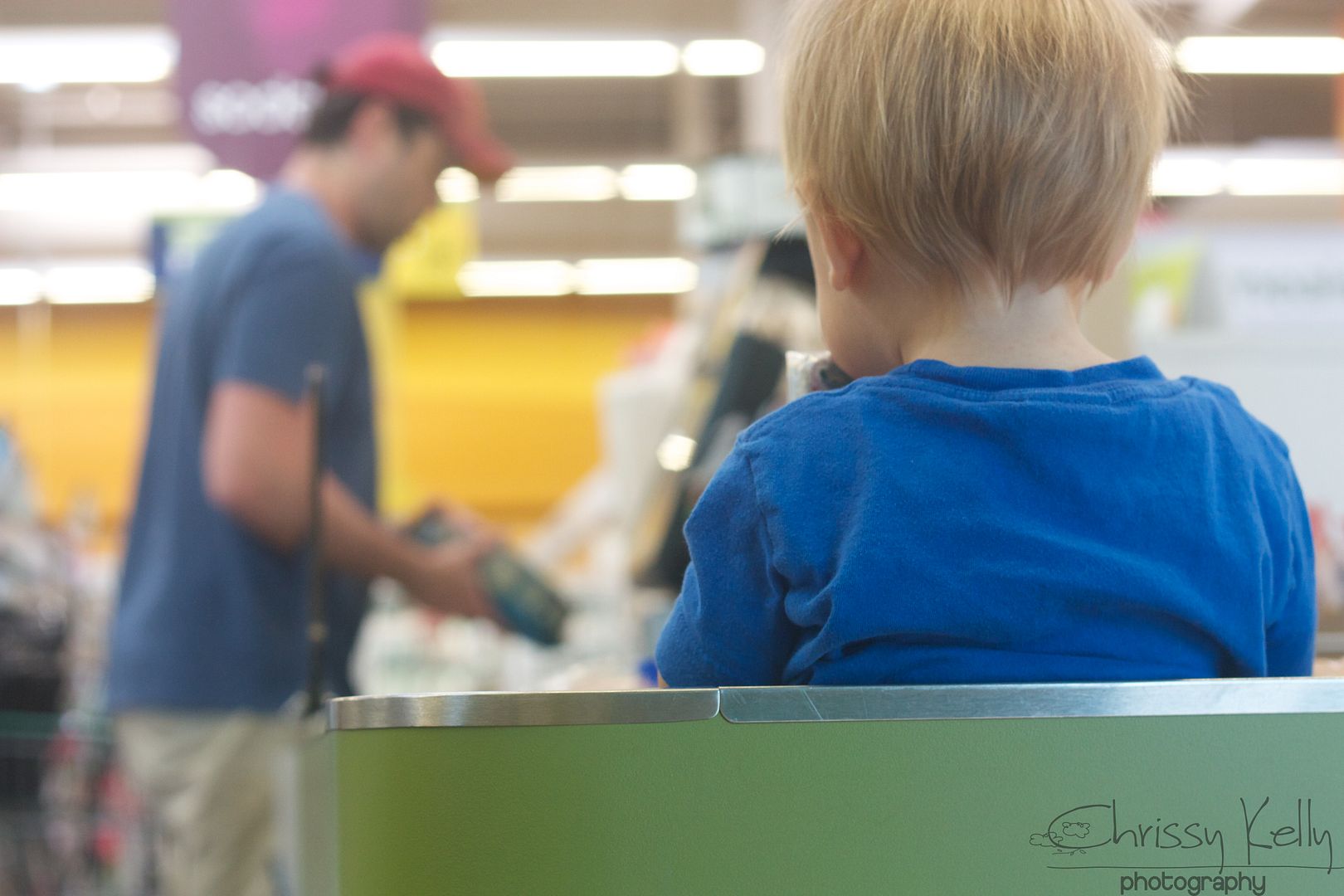 Of course when asked what is most important to you in life- we would all mostly say God, Family, Spouse and Friends.... but so much of our day to day time is spent taking care of the chore-like aspects of life. Not on our "top 4".
And although I spend time with my friends and their families frequently, it has been MUCH too long since it was no-kid, focused, one on one time. You know- where you could actually pay attention and listen to people when they were talking to you? You could just focus on them? And, you could remember who you were before you had children...and then blend it in to your Magical World of now. That's one of the great parts of being an adult.
This past weekend helped me realize a few things...
Leaving the house is good for me, and it's good for the kids. I need that kind of interaction so I can be the Me I want to be. Girl's Night is going to be a Monthly MUST in my book.
What do you want to focus on more in your life? Find me on
Facebook
...let me know...
Have a good day friend.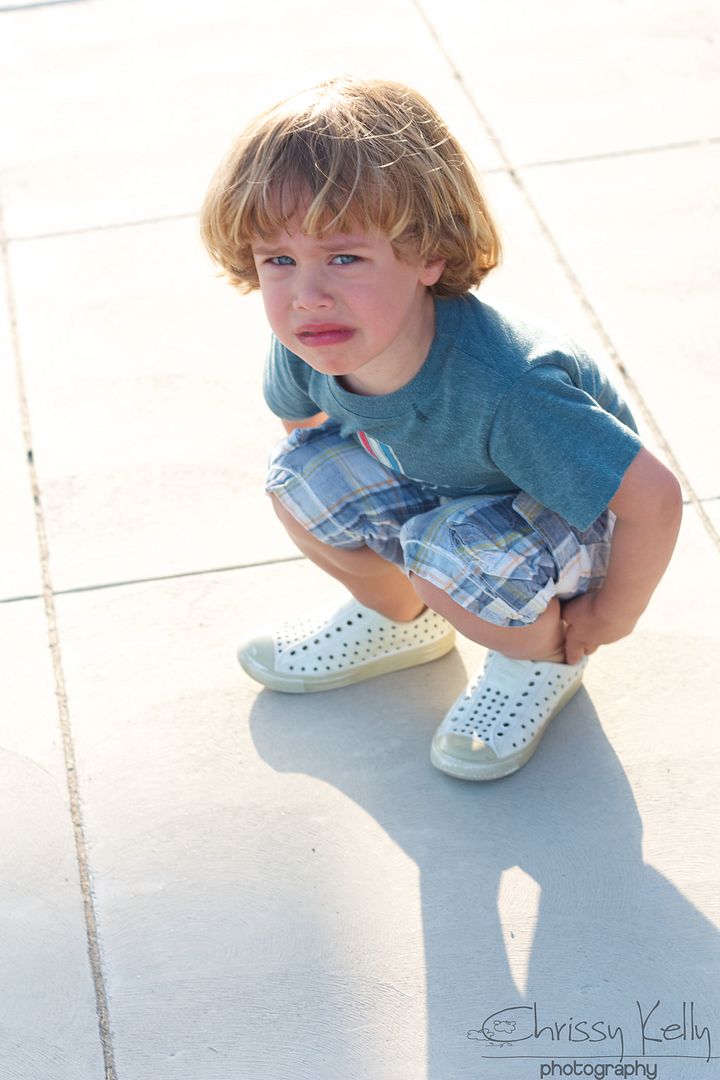 Is it Monday already? Greyson asks...