He won't say yes. It's almost funny. Despite the fact that I know he doesn't say yes, I will run around looking for him at times...Calling his name...Popping my head from room to room...
Greyson? Greyson? Greyson!? Getting a little more worried with each exclamation...Oh man, I hope he didn't run out the front door, I think...until I see his sweet little head in the play room playing with toys ...sometimes not even looking up when I call his name in a final worried flurry...oblivious to the chaos in my mind. GREYSON! I say when I see him with relief...you need to say yes when I call your name. It scares Mommy. Greyson! Say- yes! And he will look up to me for a fleeting second...and tell me Yes...in a language that only I understand...
I work at using
Yes
language more...
I wan took-tey
...
No- you already had three cookies
...
Yes! you can have another one tomorrow.
..
I wan Tee-tee...
No- You're in the middle of therapy
...
OK! How about you work for TV?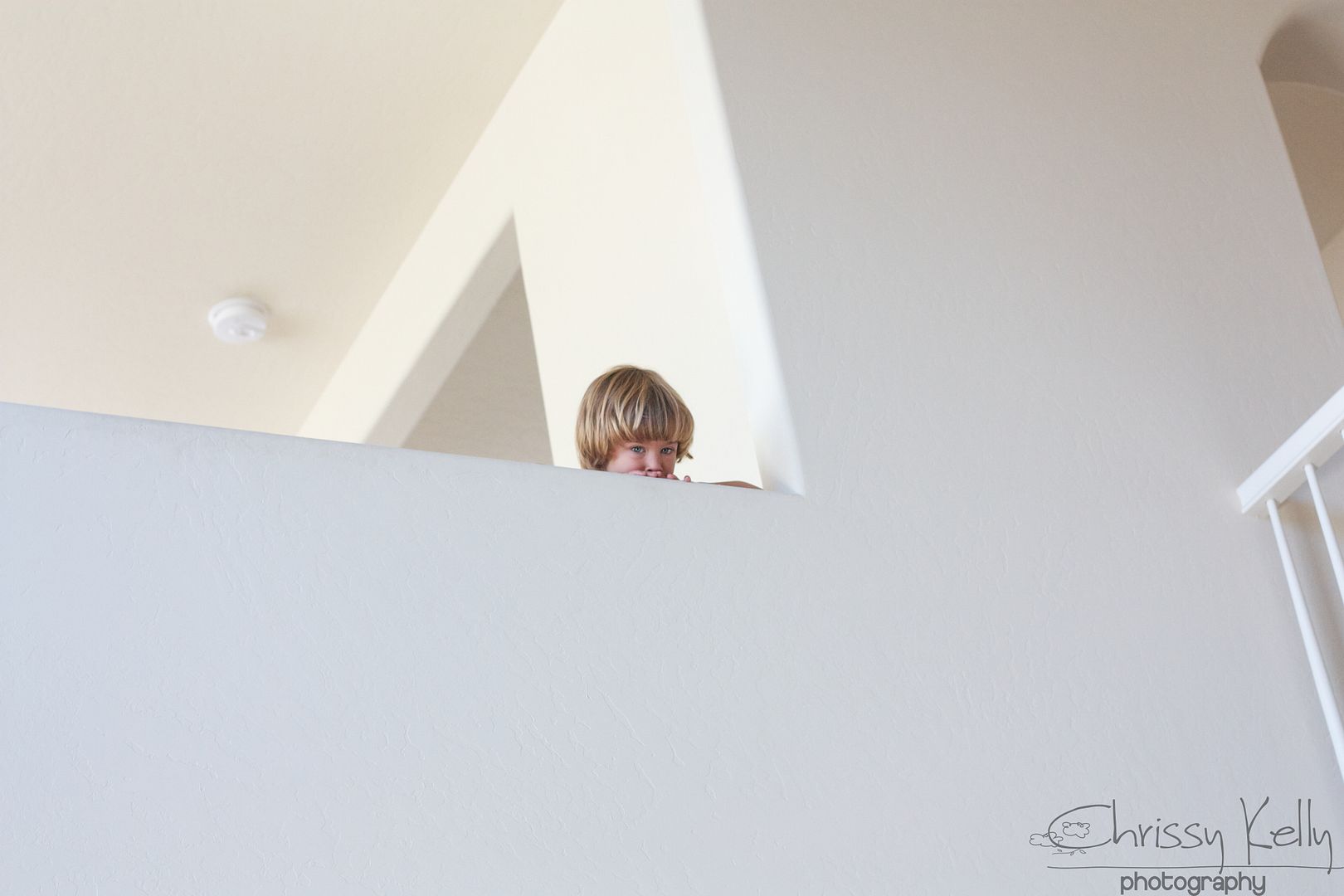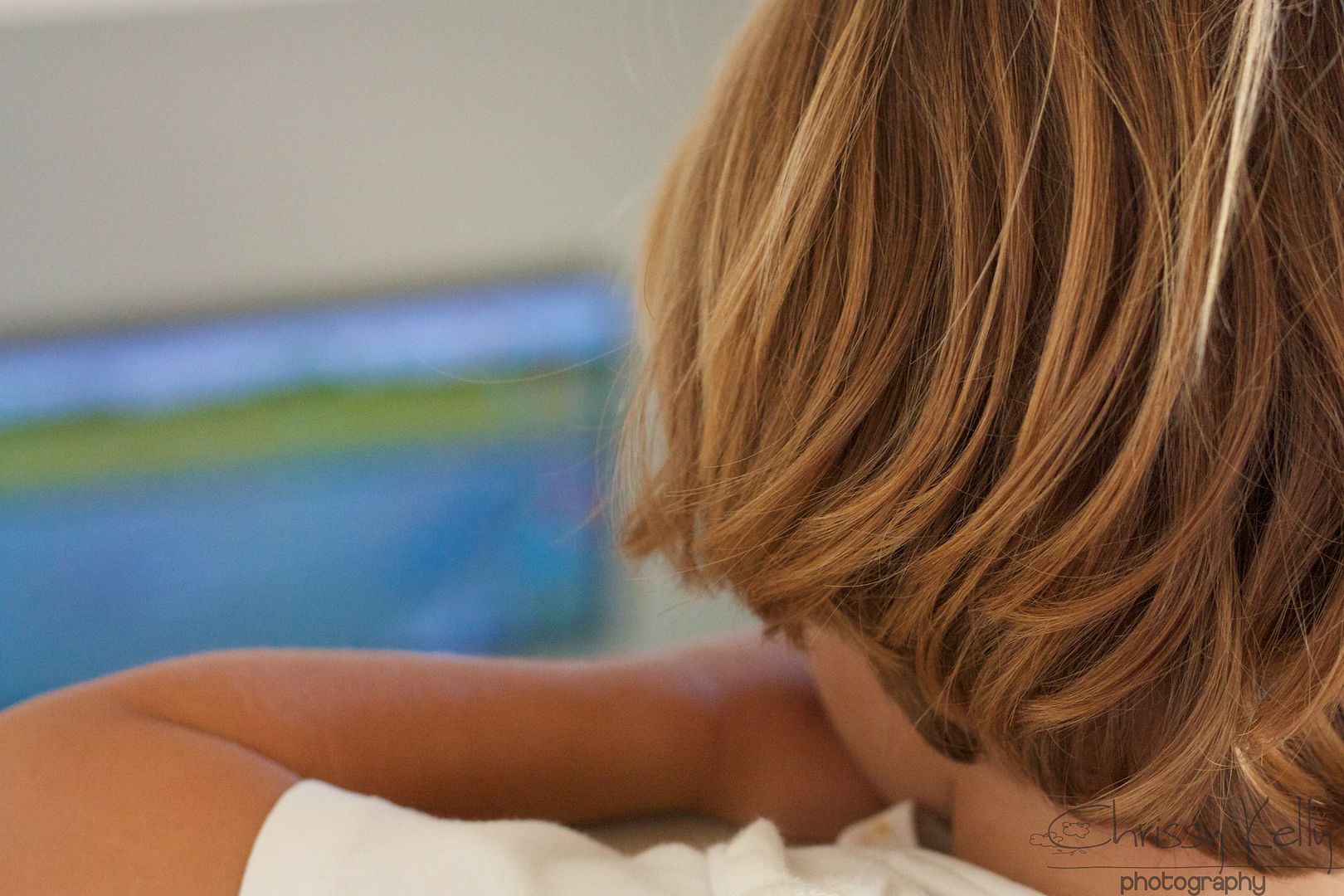 During Grey's Therapy - he works at tasks and is positively reinforced when he completes a certain number of attempts... It's a constant stream of work and reinforcers to keep things moving fast and to keep him engaged. For a little while today- his reinforcer was TV- because he asked for it...And even though he was upstairs in the playroom/Therapy Room...we made the answer
Yes
....
Words work wonders, Grey...Keep 'em coming...
There are many different answers for everything...there is no-
Just one way
... Most people give up when they run smack into the middle of a wall of
No
....It's doesn't have to be the end unless you want it to be...keep looking for a way through to the
Yes
...
Grey is on a diet free of Gluten, Dairy and Soy- it's a choice we have made in our fight against Autism.... And there are times it kind of breaks my heart because like many Mommas...one of the ways I love is with food... But we don't take
No
for an answer if we don't have to...
Gluten, Dairy, Soy free pizza? Why not?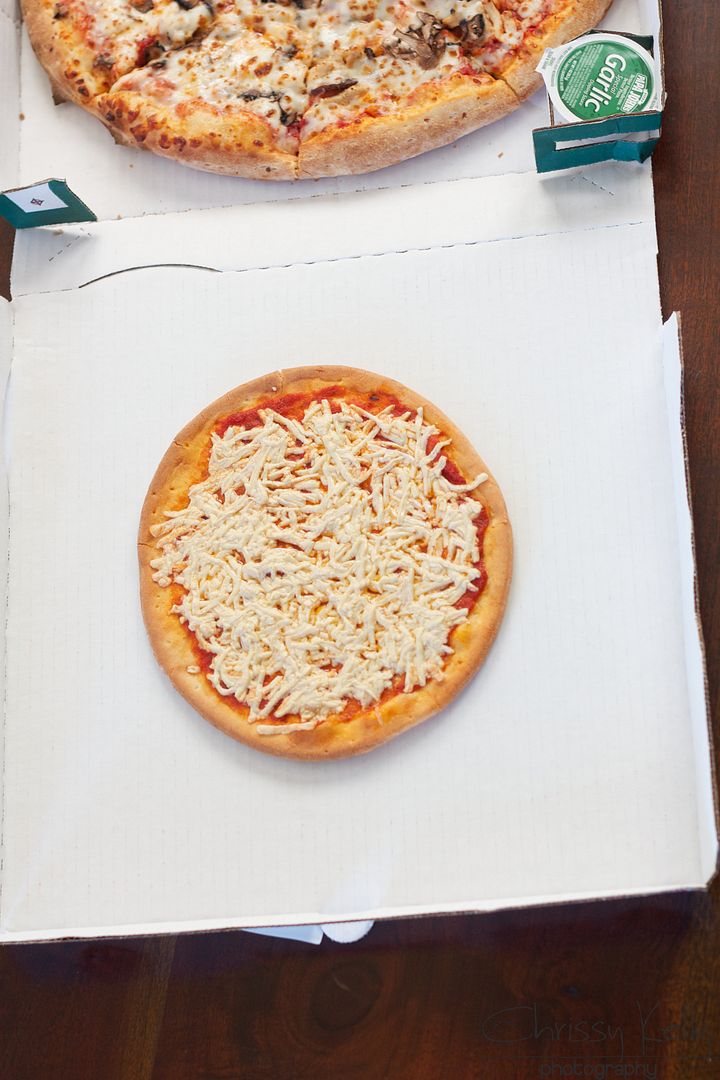 Over the weekend...We all got to have pizza together as a family....and I was so excited...
And so was Grey...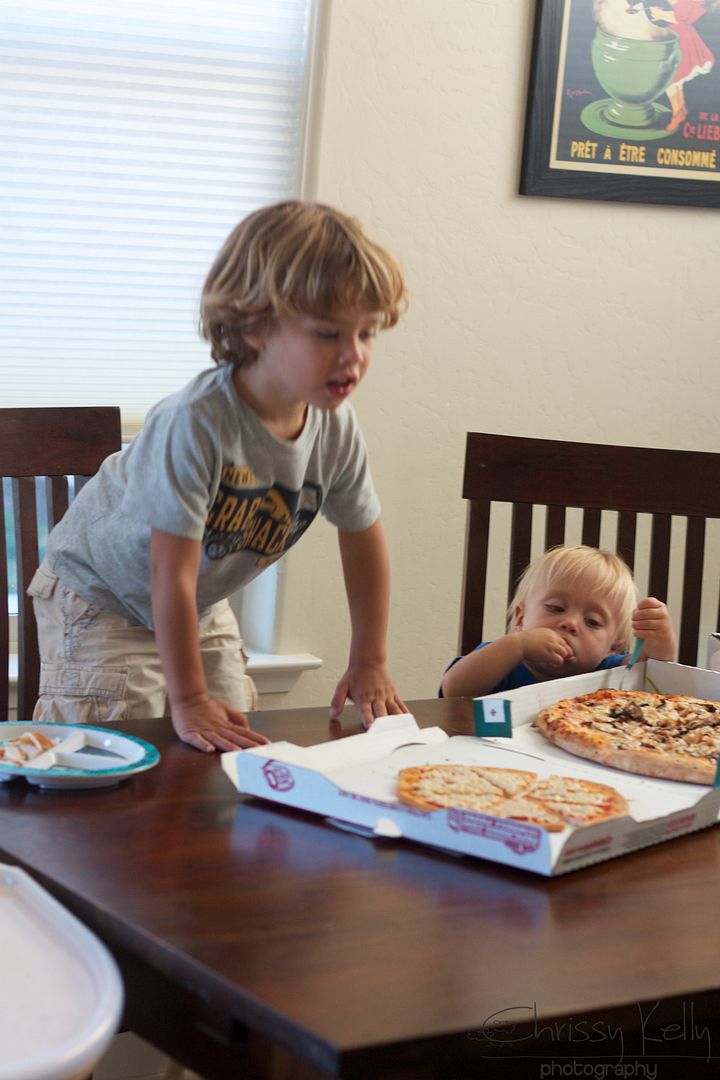 I must admit- it was really pretty terrible tasting...And he wouldn't go near the dairy free soy free "cheese"...but he ate the crust like it was chocolate...and my cheeks still hurt from smiling...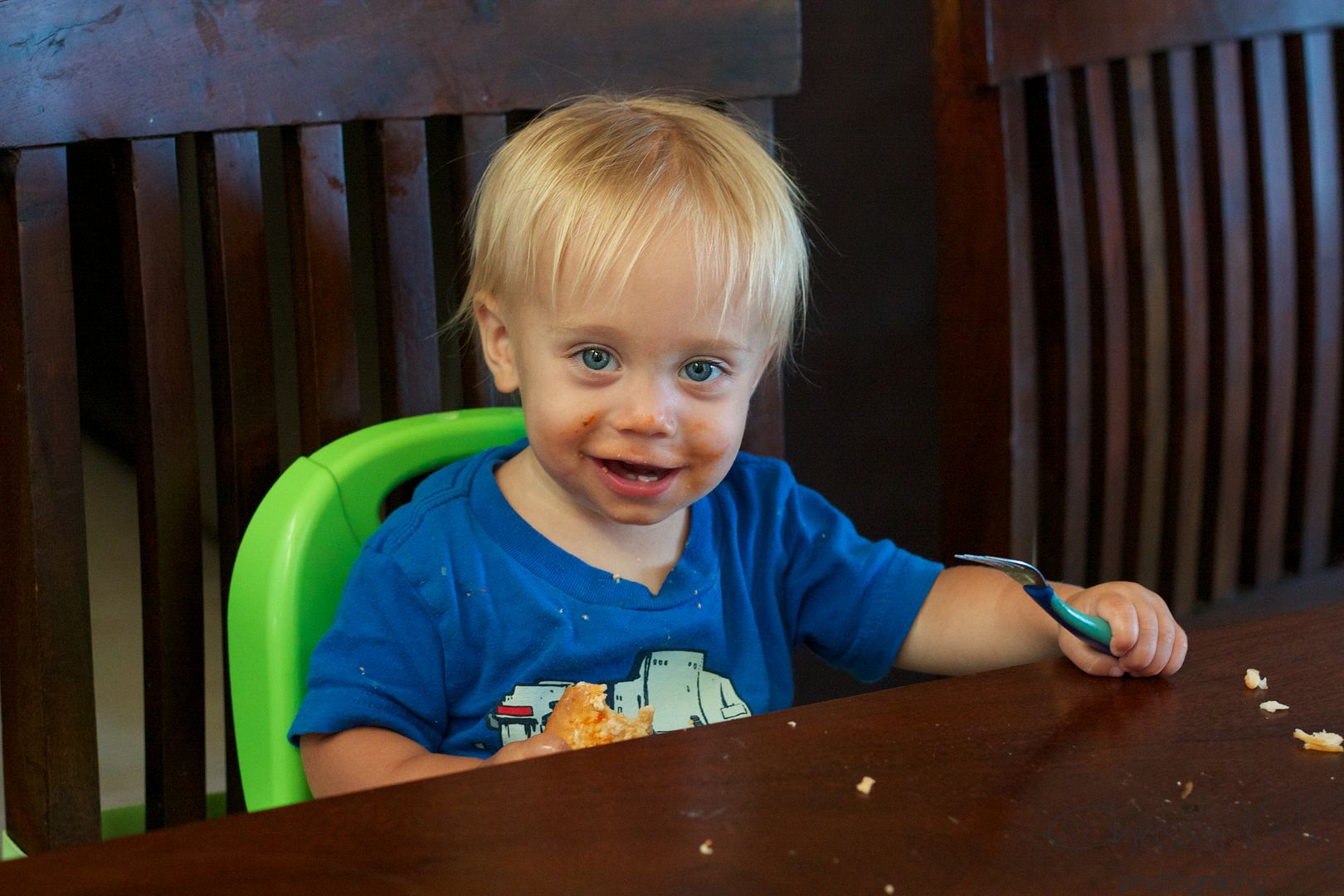 Parker wasn't picky at all.
And the other day after Sonic...Michael made a coconut milk icecream smoothie...and put it in the same Sonic cup for Grey...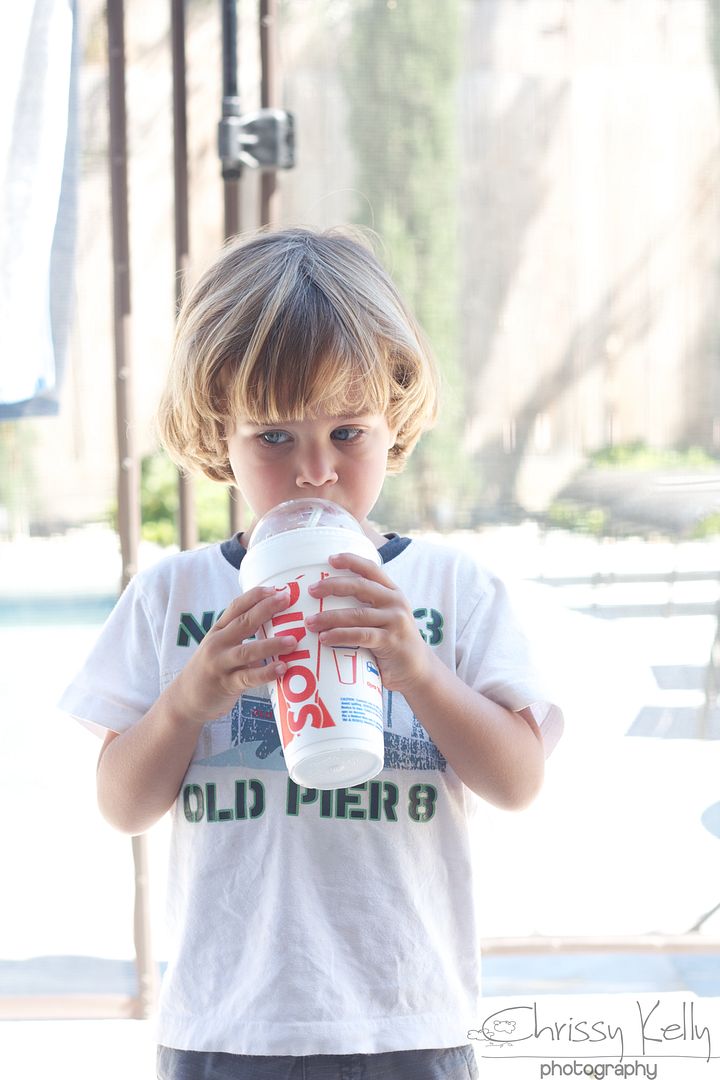 I love it when we can make the answer
Yes
...
Greyson teaches me
so much
... and I want to share it with you. So much about unconditional love, about learning, about never giving up, conquering fear, worries that aren't worth the worry, the stupidity of perfection...what's important...and what caring from people all over the World feels like...
It's not right for me to keep these lessons to myself...and I am so happy when you tell me that they make a difference in your World too... I think I am supposed to share these words as part of my quest to live authentically...Sometimes it's easy to get frustrated and close myself to the message that life is teaching me... but when I am open to it- I learn so much... And I want to share that enlightenment and strength with you...
I got many comments on the
Awareness
post I wrote on the day Greyson was diagnosed with Autism...and I go back to read them from time to time...and one has always stood out to me...written by the Flying Tortoise...
When we need to learn something...a teacher arrives...
With a lump in my throat I can honestly tell you...
I had a lot to learn
... and I am so lucky that I was
chosen
to learn...because with great sacrifice comes the potential for even greater reward...
Today was a crappy day...And I'm happy to say I mean that
literally
- not
figuratively
. Earlier today Greyson gave me some poop signals...so I quickly grabbed him and threw him on the toilet...
And we sat there as long as it took for the cutest little turd to be deposited into the toilet.
And I totally don't have the chutzpah to potty train right now...but it gave me that beautiful glimmer of a thing called
hope
...And for today- that was good enough for me...
I was so excited I re-enacted the scene in the doll house while we were at Speech Therapy today...
These are the days I hope I will always remember...and if I don't...I'm happy I can just read this blog...
...and Thank you for every time you have shared this blog with someone...I want these words to create all kinds of
Yes
all over the World...For my Amazing son Greyson...and for kids like him all over the World...
Chrissy