The first time I heard it was immediately after Greyson was born... The words were repeated by OB nurses...scattered across my Facebook page...texted to me...Told to me on the phone...
Little old ladies would stop me on the street to tell me...
Enjoy every moment...it goes by so fast...
And I remember thinking...
Has everyone lost their fricking' minds? Every single moment?
I'm exhausted...I haven't showered...None of my clothes fit...I can't figure out how to make him stop crying- and I think my Mother's intuition is broken...How am I supposed to enjoy every single moment?
And now that I've had time to marinate...I understand... And although I won't tell you to enjoy
every
moment...I will say... when the
good
moments are happening...
pay attention
...
enjoy them
...
Taking pictures has taught me so much...There have been many nights that as I unwind before bed I feel like the wind was knocked out of me...I'm exhausted...some days feel like all struggle...and I feel like I couldn't do anything right for anyone...
And then I look back on pictures I took that very day... and I see beautiful moments occurring that I had completely forgotten about. Real moments of Momming. Moments I just want to grab onto with both fists and see flash before my eyes before I die...and I vividly remember just how much I have to be happy about...when just 5 minutes earlier I was feeling sorry for myself and my terrible day.
Like this...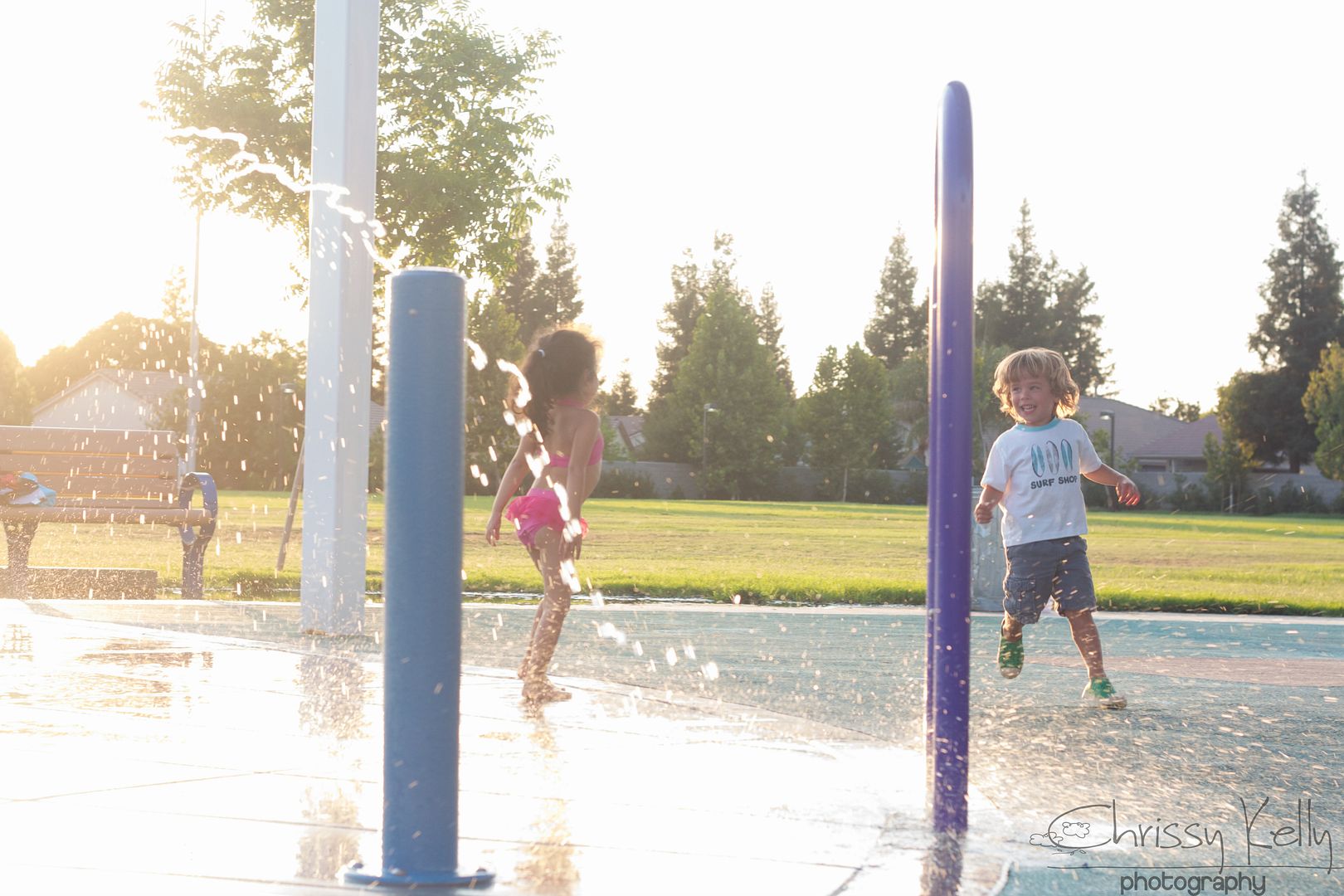 or that...
My very favorite pictures are of real life and are unposed...they are the ones that make me cry when I look at them later...that make me
feel
.... I always look at my kids and I think-
I could never forget what they look like at this moment
....and although I have stared at them sleeping and attempted to memorize every feature...I do forget... Don't worry too much about taking amazing pictures...they will be amazing no matter what when you take a stroll though memory lane...
Today Grey and I went to our favorite little portal to heaven and explored...
Where there are ponds and thinking rocks and much, much more...
Today I turned the bottle up side down and attempted to drink in every single last drop...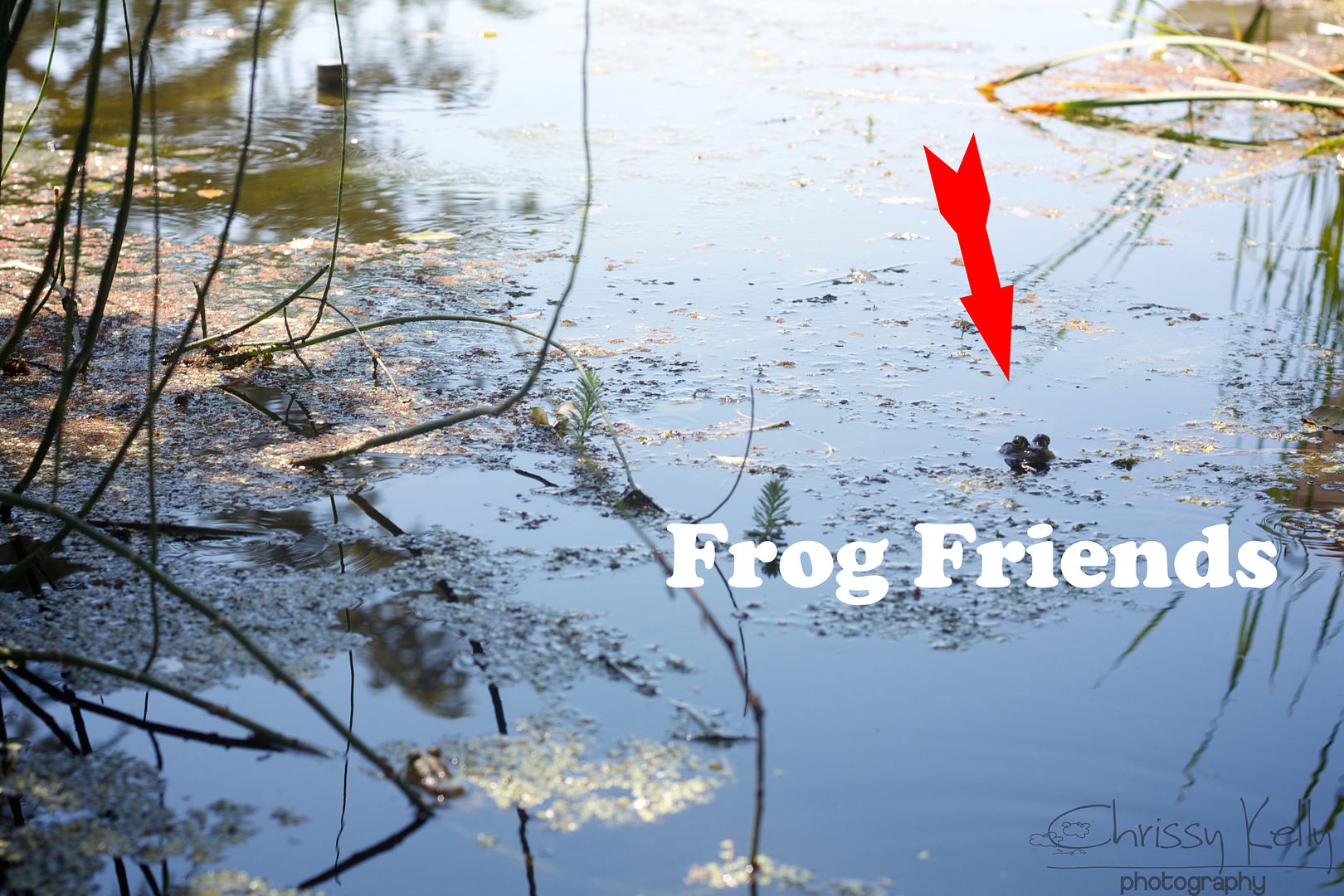 Tomorrow marks Greyson's first day of school...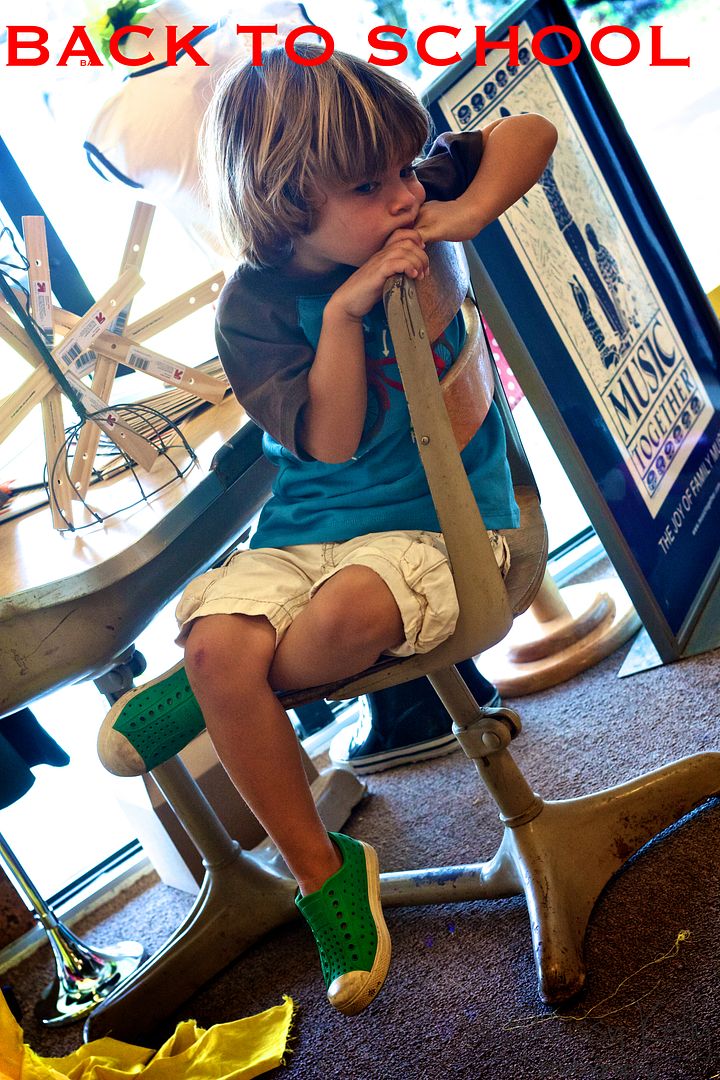 And I am excited and sad...happy and scared...I want to go back in time and enjoy each moment again and again...I suddenly remember...getting wheeled out of the hospital on June 9th...my brand new Baby Boy in my arms...heads turning towards me and faces breaking into instant grins that only a new baby can bring...
Congratulations
, people would call out to me... That 5 minute ride was magic...I've never felt so proud.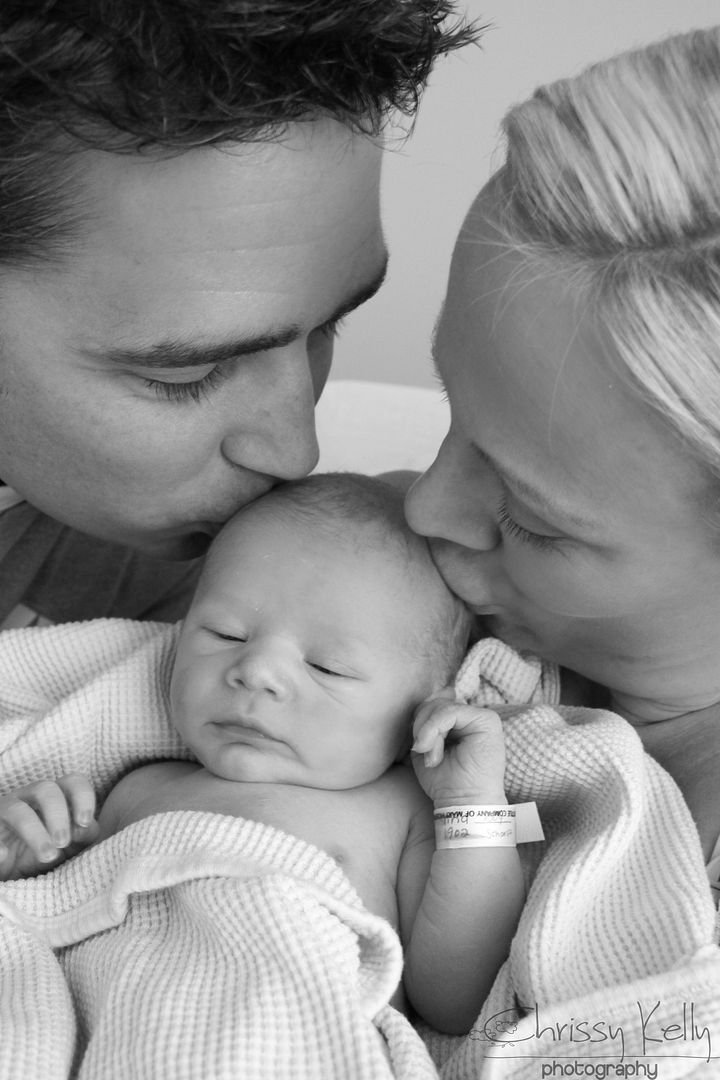 And now here I am in an instant... a little over three years later...There were many, many times over the weekend I had to remind myself-
Chrissy
,
He's not dying...he's starting preschool
... And there's so much I want to say about it...and suddenly it's so hard for me to choose the right words because I want you to understand... Grey and I...
We are always together.
.. I'm his translator...How will they know that,
Duh duh duh- dew
means he's thirsty? I need to know he's OK at every minute- and before- I could just pop my head in and participate in his therapy...But now he will be away...in a classroom...and my house will be quiet...and I will be sad.
The moment I drop Greyson off at school tomorrow and drive away...I'm pretty sure I won't enjoy
that
moment...
I know many of you feel it too. That's what I love...we all have our stories...and so often- we can relate.
Oh, August 20th...I didn't dread you because I never really thought you would get here...This weekend I focused on good...so I didn't think about the feelings Monday would bring...
I focused on the fact that I will now need to pack a Gluten, Dairy, Soy free lunch that won't embarrass me when other people see it. I don't want to be the Mom who only packs her kid a hot dog... (nitrate/nitrite free of course). And this dude is one part toddler picky and one part Spectrum picky. And although we get into stubborn battles when we try new things at home- I need him to actually eat while he is gone so it's got to have some sort of yum factor. So I put all my angst into preparing for his first day of school. I
psychotically
passionately bought and baked myself to distraction.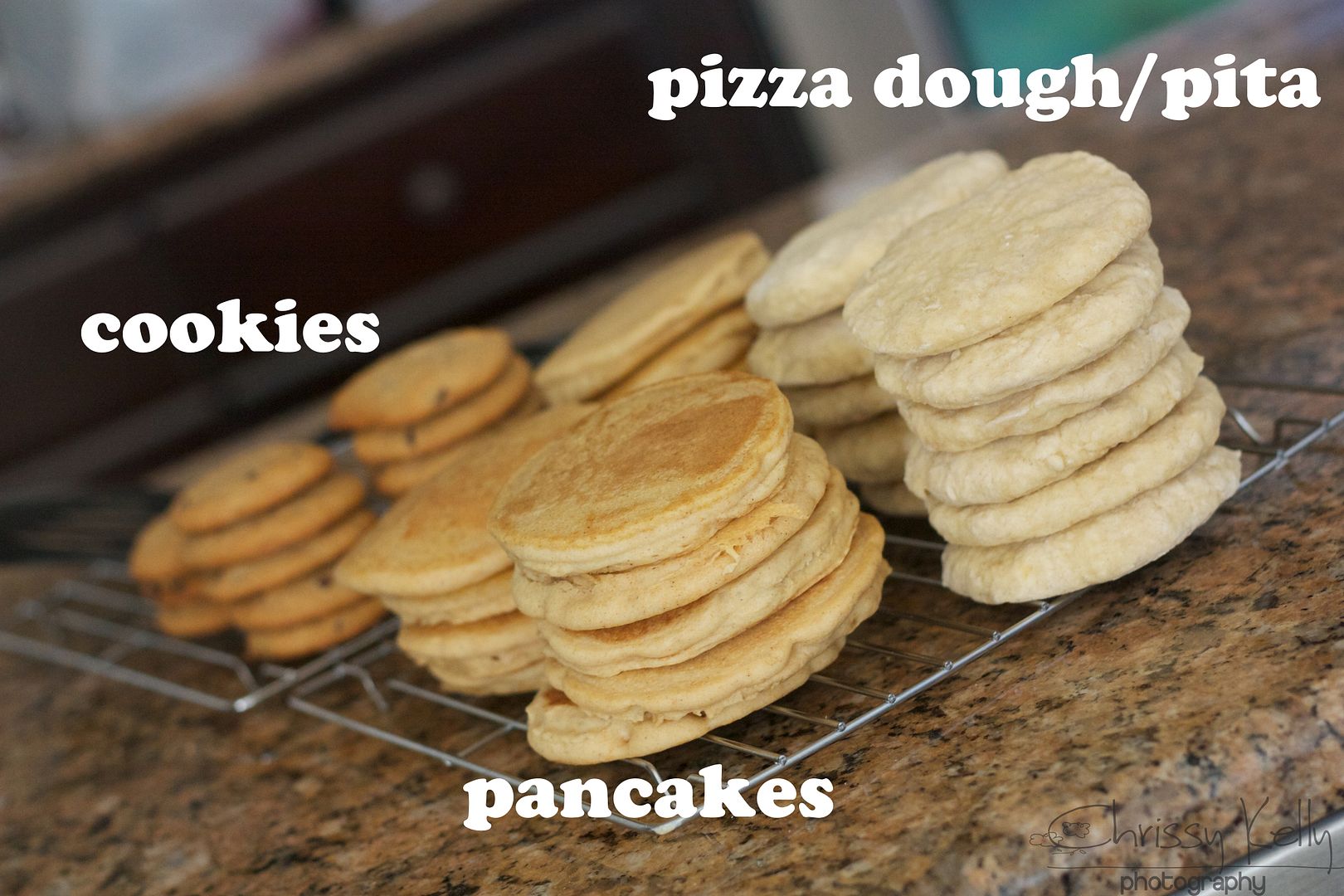 Thanks for making the pizza crusts, Michael!
Today we did a practice lunch...made sure he could open his containers and tried out some different foods to see what he liked best...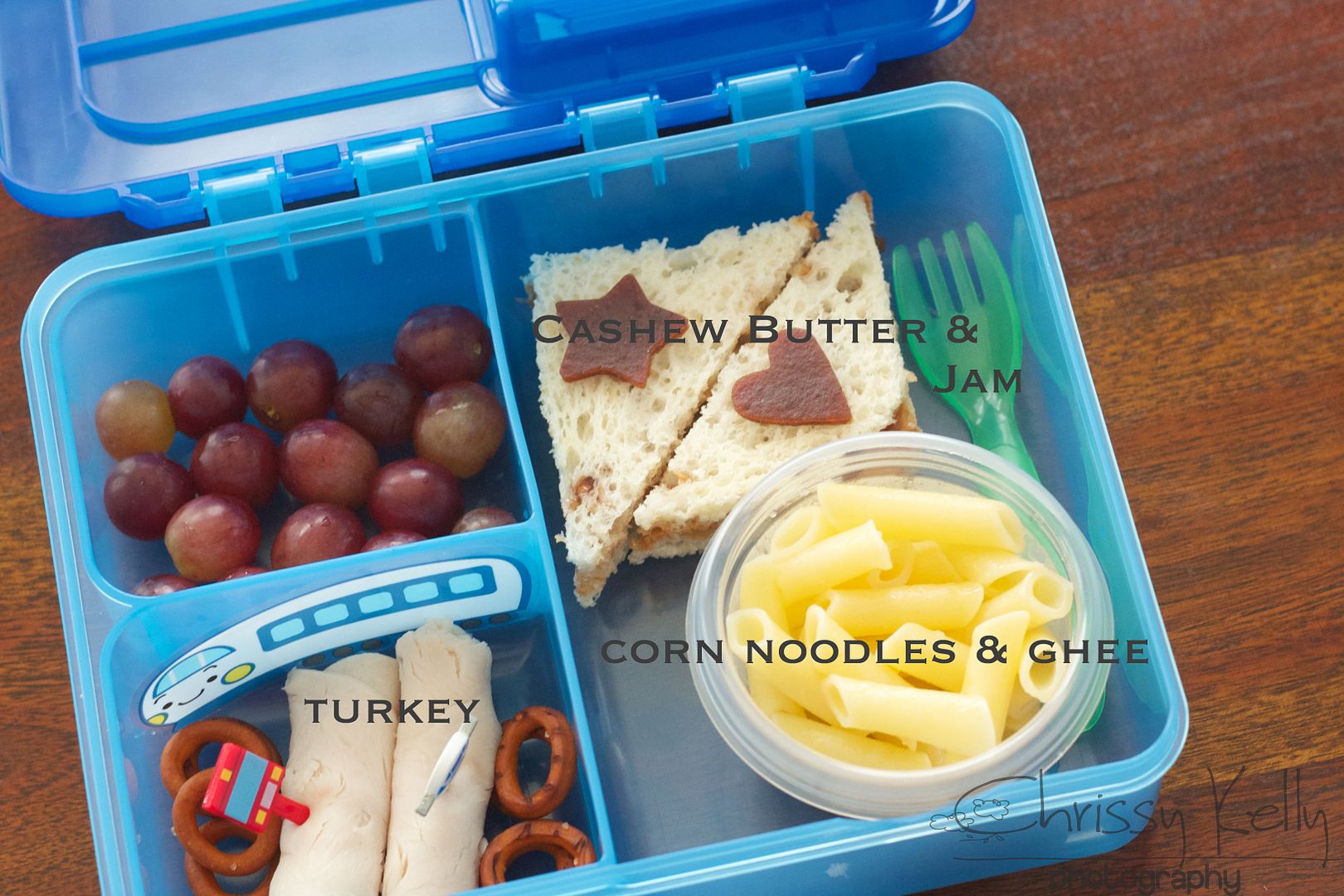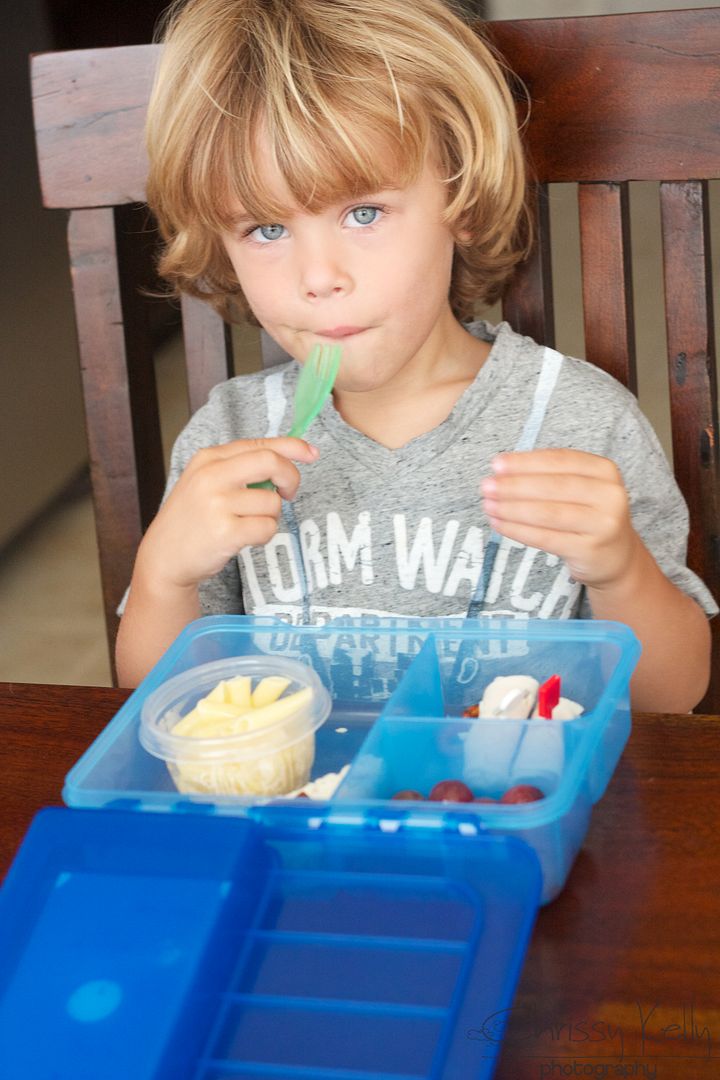 He's ready. I'm not sure about me though...
So tomorrow, I will let him go...I will let him share his Awesomeness with the rest of the World...
I will be sad, but I will do it...
How lucky I am to have something that makes saying goodbye so hard...
- Little Orphan Annie
Love,
Chrissy