One day when I was working with my 3-year old son, Greyson, during his Autism Therapy one of his Teacher's said to me-
Have you found that you have a love for Teaching from working so hard with Greyson?
Without hesitation- I turned to her and said,
Oh
Hell No. I only have a love for teaching Grey...I could never teach other people's children. I can barely keep it together with two...let alone a classroom full of 'em.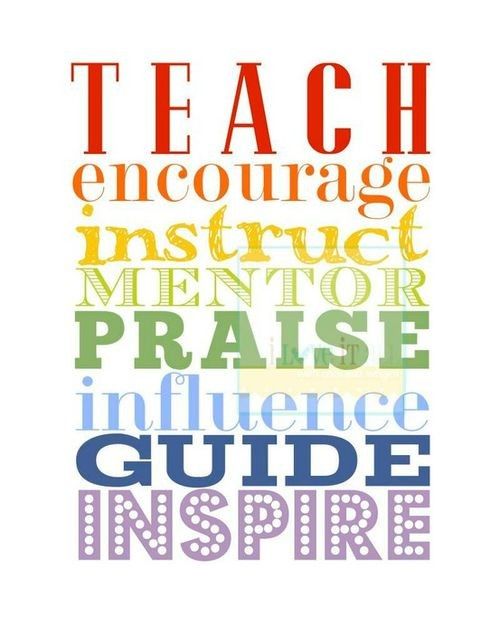 So although I have
not
discovered a hidden love for teaching- I have discovered a mad crazy love for the
people
who teach--for Teachers.
I think every one of us can recall a special Teacher that's made an impression in our life....
Think about why? I bet it wasn't just because they were pretty or nice or easy on you. Chances are they helped you...they made a difference in your life...they made you stretch when they taught you, they ignited something within you that previously you didn't even know existed....And I promise you- that favorite Teacher of yours had
Passion
...Yes- Passion with a capital P...Passion can't be hidden or faked... Teachers have lots of rules they have to follow...they have higher ups to please and parents to please- and sometimes it probably feels impossible to do both harmoniously...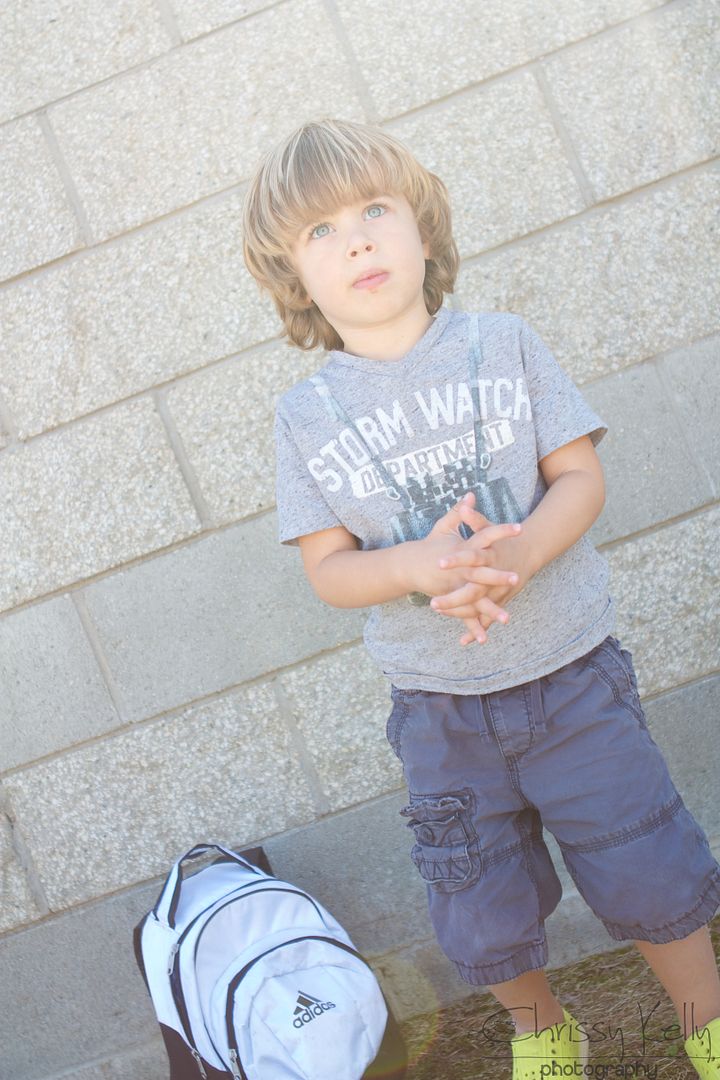 Teachers...I support you...don't let the rules make you forget your Passion...
I am on
your
side. I want to be involved. I want to work with you. I want you to teach my son with the Love and patience he deserves. I want to
help
you grow a love for learning in Greyson.
Teachers, don't forget- there are Parents like me everywhere- in every classroom.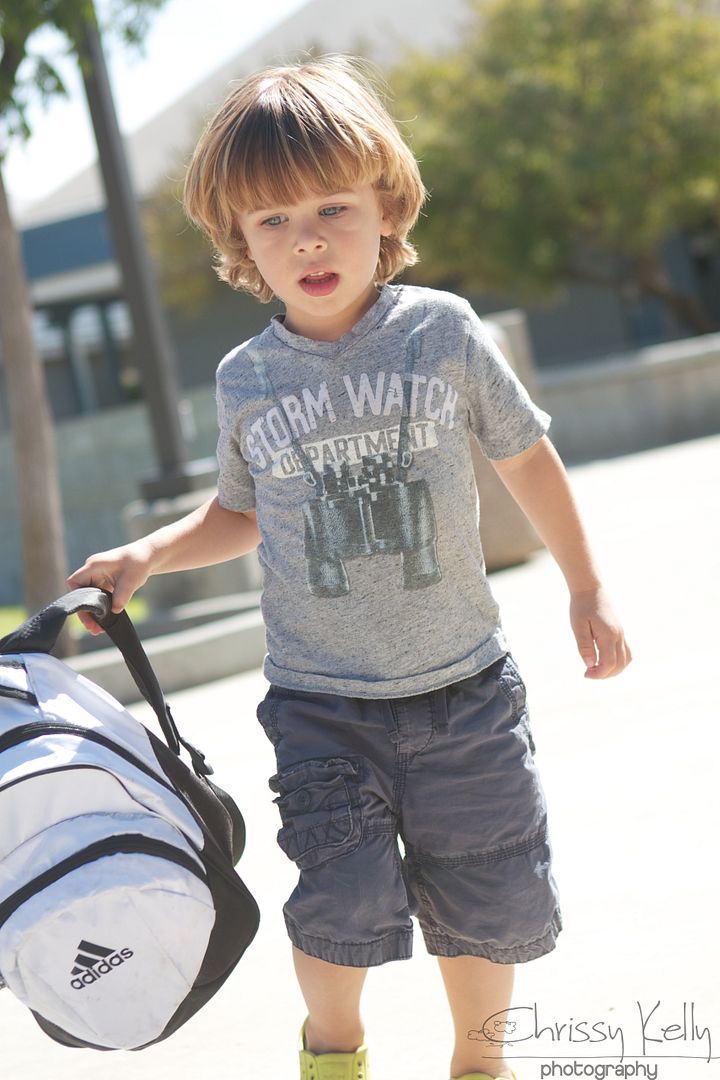 Teachers have the most important job in the Universe... assisting us in shaping the minds, hearts and souls of our children. We learn for our
entire
lives... Learning should be fun...it's especially important to instill a sense of joy and wonder and awe for learning while our itty bitties are still young....
Teaching is not a job- it's a vocation- it's a calling...and I still can't quite wrap my mind around it...someone who not only teaches our children every single day...but numerous children at once--and often they do it with love and patience.
I know not all Teachers are awesome and passionate...Not any one group of anything is 100% awesome...Teachers are humans and it pains me when Teachers are lumped into a group and labeled a certain way because of a random bad seed ...
I have learned through my life with Grey that teaching a child that is smart attentive and engaged feeds the
ego
...and teaching a kid like Grey- hard to keep focused, slower to learn-but still tries--(and sometimes makes you want to bang your head against a wall)---feeds the
soul
... It takes more patience and confidence than these words can convey... But it is so so worth it. Most Teachers usually have a mix of all types of kiddos in their class. The best Teachers have an overall teaching style- but can adapt when dealing with different learning styles. It's an art, it's a dance, it's a masterpiece-- and the end result can be
beautiful
. I try to remember to thank the Teachers that work with Grey every single day...I thank my Barista at Starbucks every time I get a coffee...why wouldn't I thank the people that I entrust with my soul?
Greyson is a professional learner...he will be doing some serious learning all his life- so I reached out to some Teacher friends and asked them
What do you wish Parents knew
? (Good intentioned parents)...And like I have found time and time again, friend...
we are not so different
...Teachers and Parents...and so often we want the same thing...
I want to share some information they shared with me because it helped me understand how to be the best Mom to Greyson and help him get the most out of school.
Get involved. The best way for a child to excel in school is by having a strong and active partnership between the parents, teacher and student. Whether your child is 3 years old or 17. What does involved look like? Know the teacher and their expectations. Go to back to school nights and Open Houses. Don't use them as an opportunity to discuss concerns- just get to know the Teacher and let your child shine! Your child's backpack is fair game. Check their planners and homework and binders. Don't take their word if they tell you, I don't have any homework. Teaching them time management and self-discipline will help them more in their future than doing their homework for them.
Teaching begins at home. Read to your children every night. Review their homework. Allow your children to make mistakes and learn from them. Encourage them in all areas of life- academic, social and emotional. Ask them how their day was every day- even if you usually get, "It was fine. Goooshhh. You ask me that every day." Here are some good conversation starters...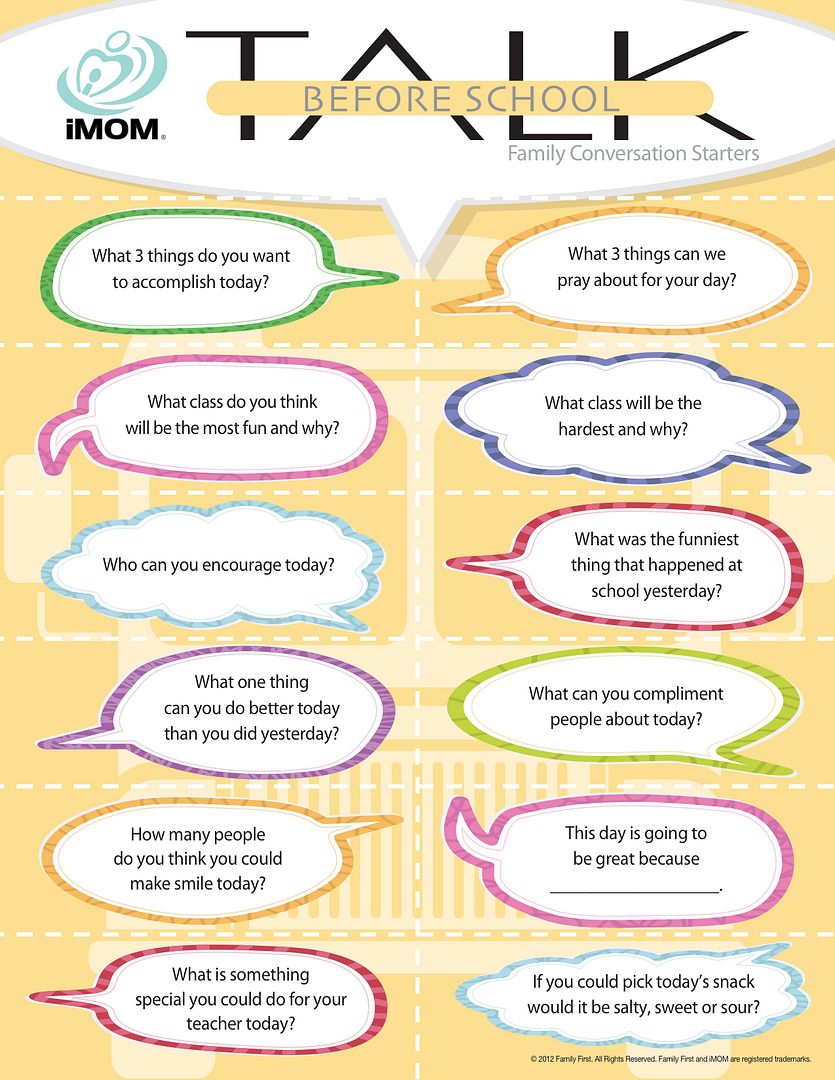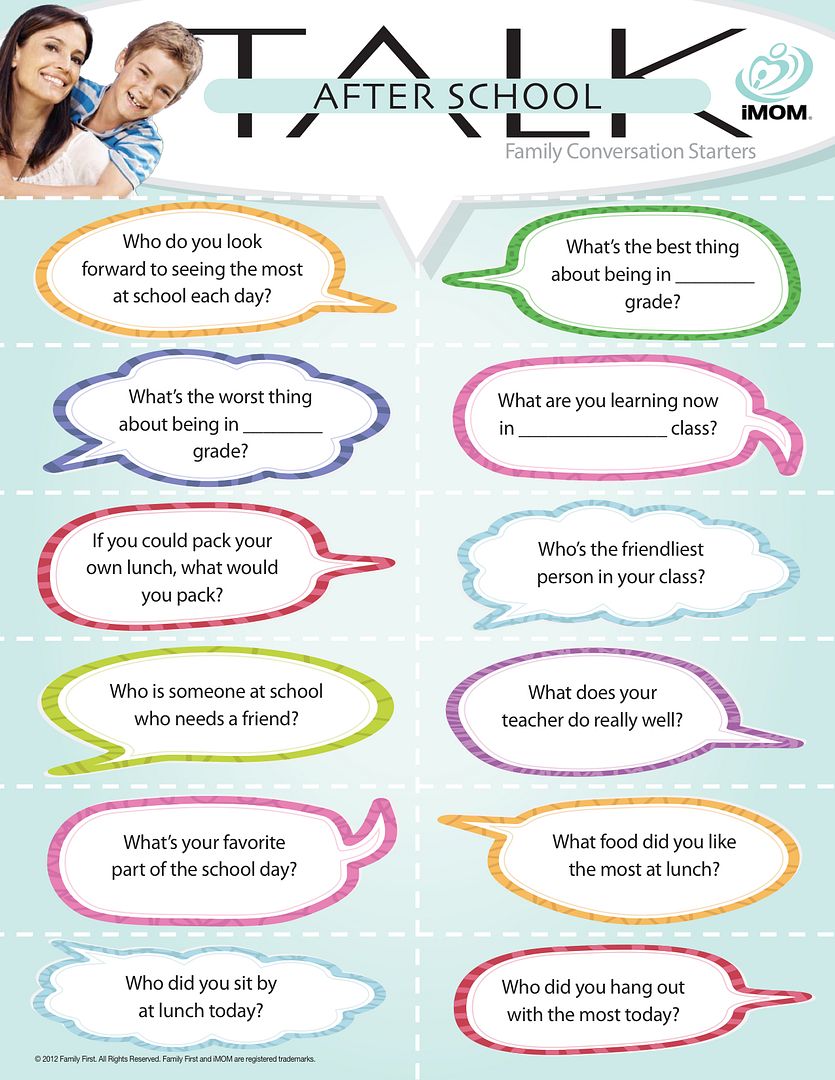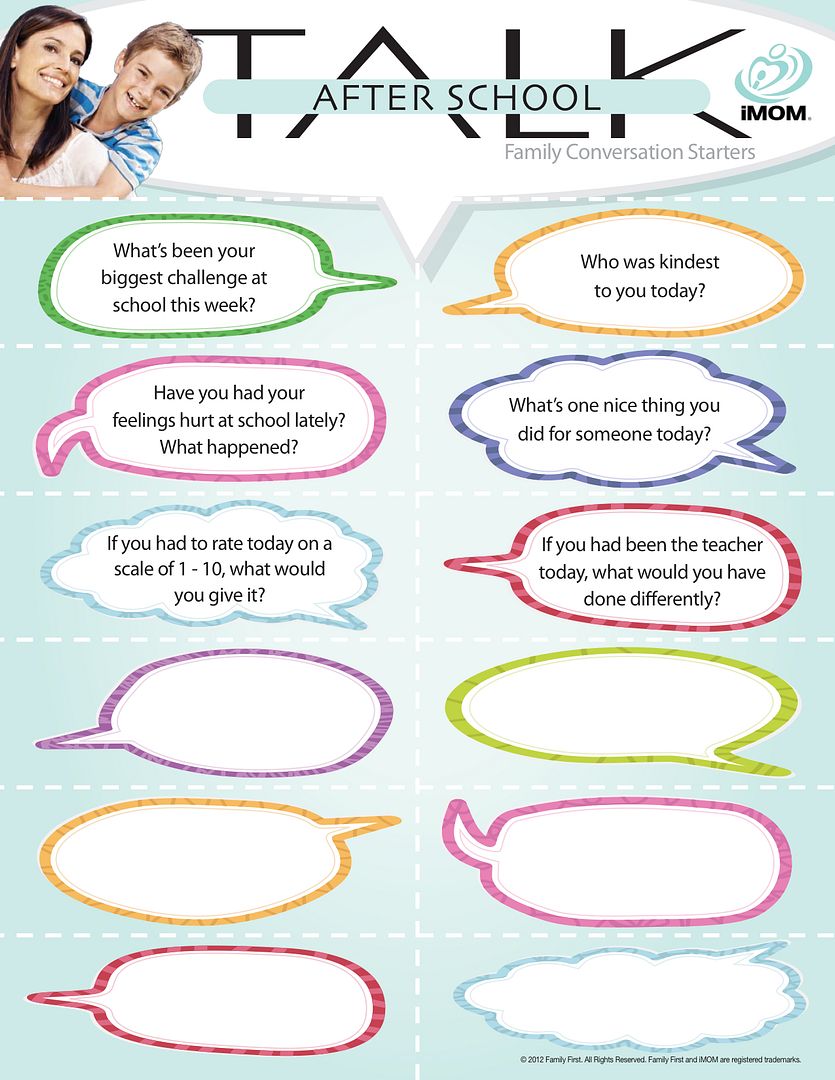 If you have any concerns, ask the Teacher. You are not bugging them- they love parents that get involved. Keep the communication open. (man- I loved hearing this one...I always feel like I am a pain...I'm going to quit feeling that way). Ask questions like- What is Greyson struggling with? How can I help him with that at home? Teachers like for us to show interest and inquire about our children- often! That is what they are there for! They love our children! Yes- They said LOVE! They often spend more waking time with our children than they do their own. Our kids build a little nook in their heart and it stays there forever.
Today I asked Grey's Teacher-
what is he struggling with
? She mentioned that he has not been able to demonstrate his ability to count up to 5- a skill he had once mastered. Since he used to be able to do it- it usually takes less time to get it to stick the second time around. As a Mom- it's my job to help Grey get over that hump... Today- we counted
everything
...AND had fun...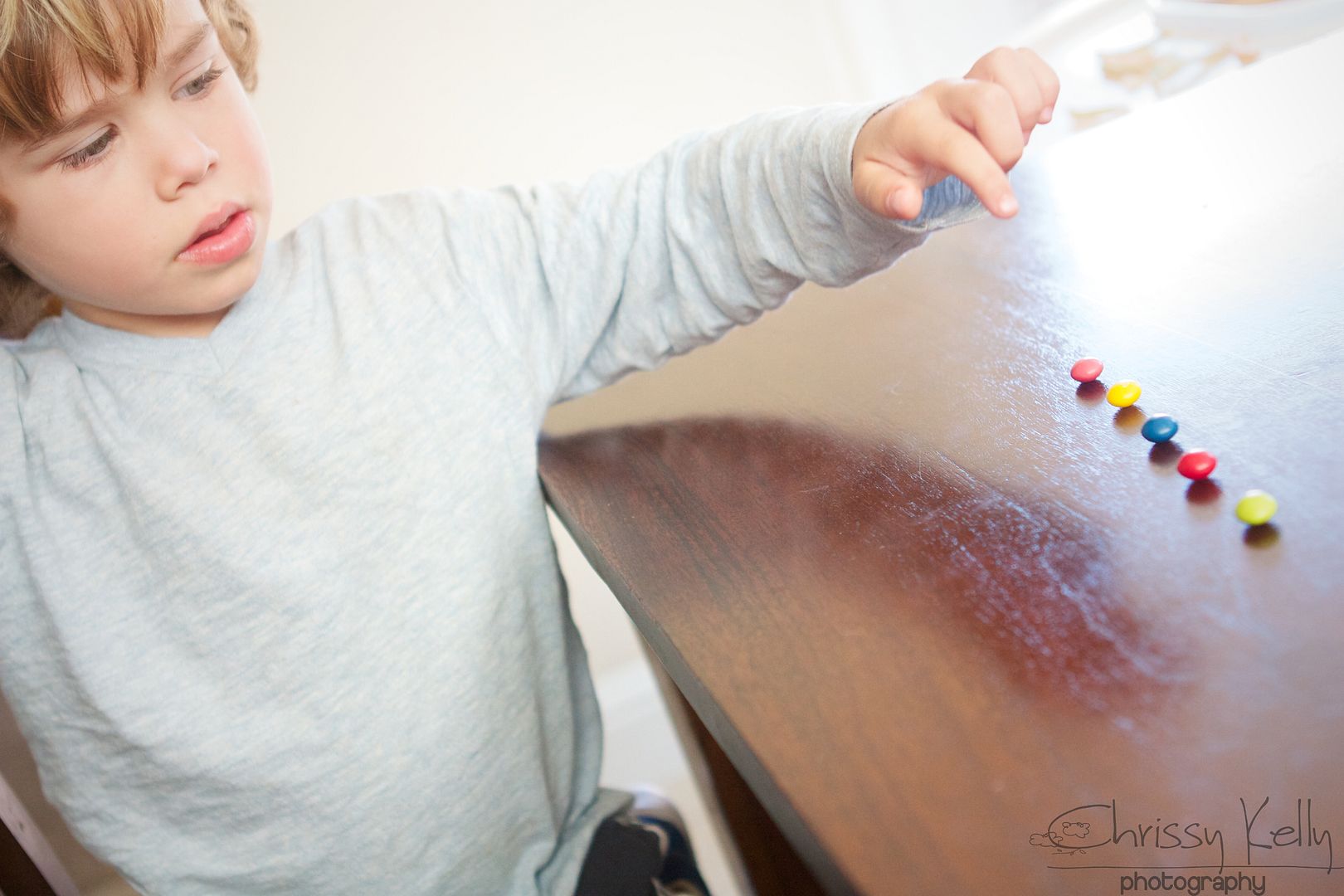 I can totally count to 5. Thank goodness we aren't to calculus yet...I will need a tutor to help me with that.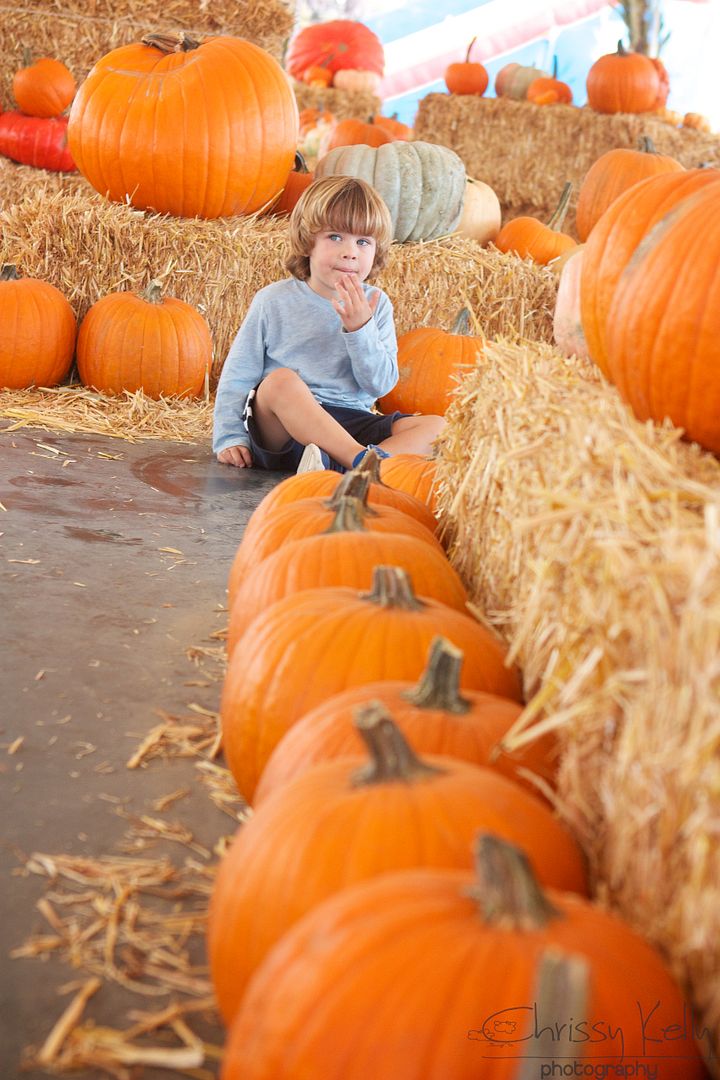 Ummm...one thousand two hundred and thirty five....
Parker didn't know Grey could count that high.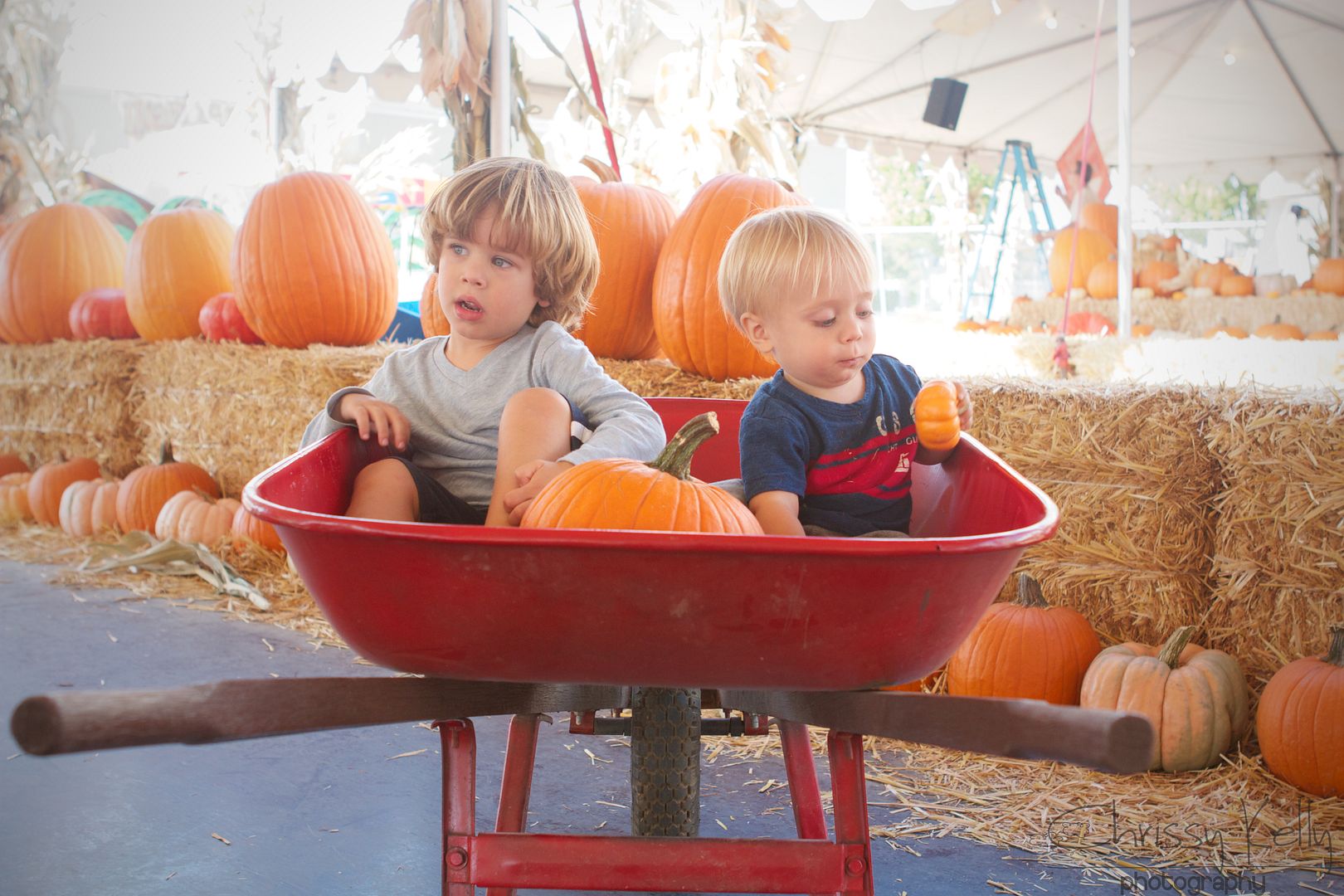 I hope that these words help create harmonious relationships between Teachers and Parents all over the World. Share this post with your child's Teacher!
A special t
hank you
to the Teachers who helped me write this piece!
Teaching creates all other professions...
Author Unknown.