This is a Blog about the upside of Autism...
And because of that it applies to
everyone
in the World...
I bet it's funny to hear that -
The upside of Autism
... because it's funny to write... Like saying
the beauty of Cancer
...
There are a million Autism Blogs out there- which makes me happy because the World needs to know
more
... But Life with Greyson + Parker is something
different
... It's not about Autism... It's about
Life
. It applies to all... It's about looking for the good... about letting go of expectations... of cherishing
what is.
..
I'm not going to waste my Life being sad, angry or bitter. There are moments I feel that... There are days that are so hard... But instead I want to focus on the strength Autism has helped me realize that I've
always
had...
Trust me...you have it too...
I want to focus on the kindness that the World has shown us while embracing
different
I want to focus on the tenacity of a little boy that breaks my heart so good- every single day...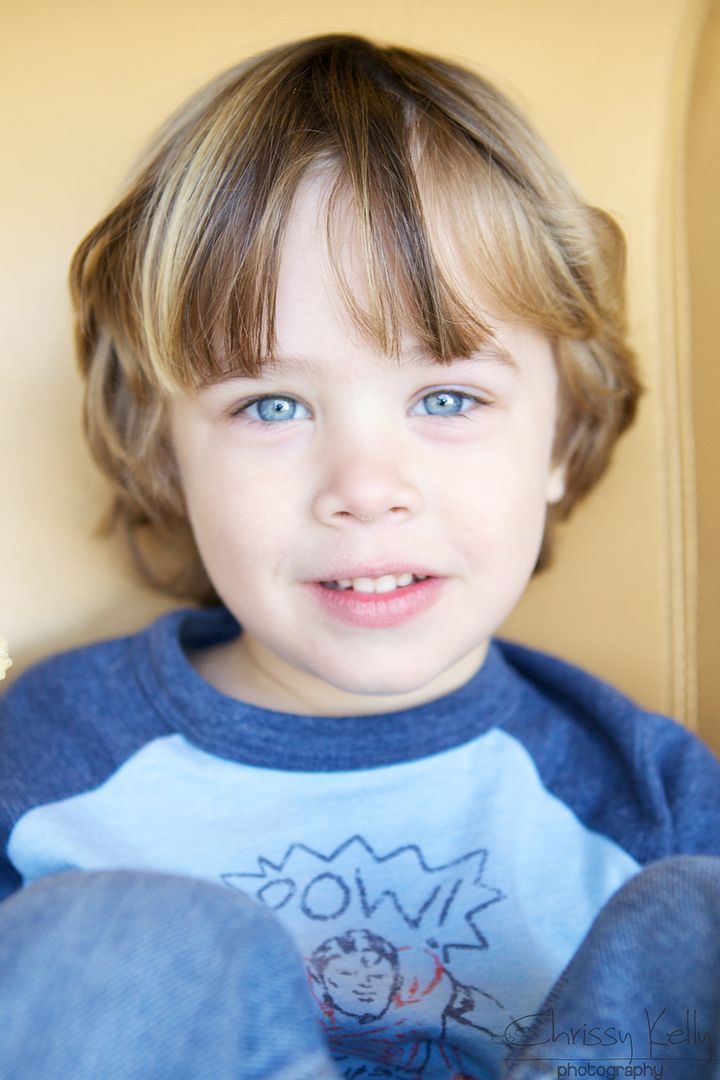 Yesterday's presence of Pink Eye seemed to have disappeared, but Grey's eyes were still a little puffy this morning- so I figured it was best to keep him home from school today.
Wherever Greyson goes, an entourage of stuff follows... Each day is a different version of the same stuff and involves some combination of a car, Blistex, a harmonica and other totally random objects... He carries them with him everywhere during the day...
Today's treasures?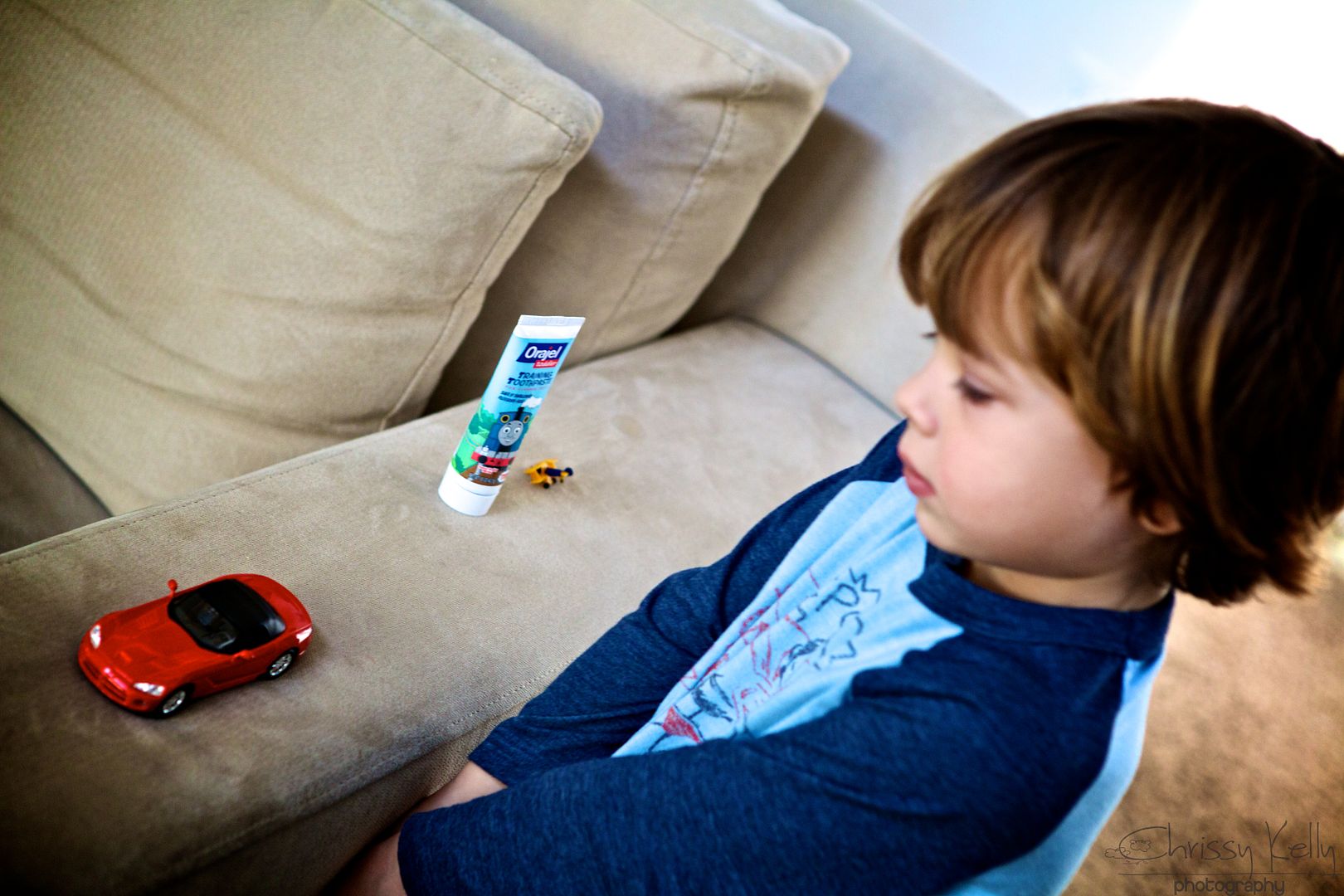 This car, tooth paste and a tiny little air plane...
This is the kind of activity that goes down after 48 seconds of unsupervised time.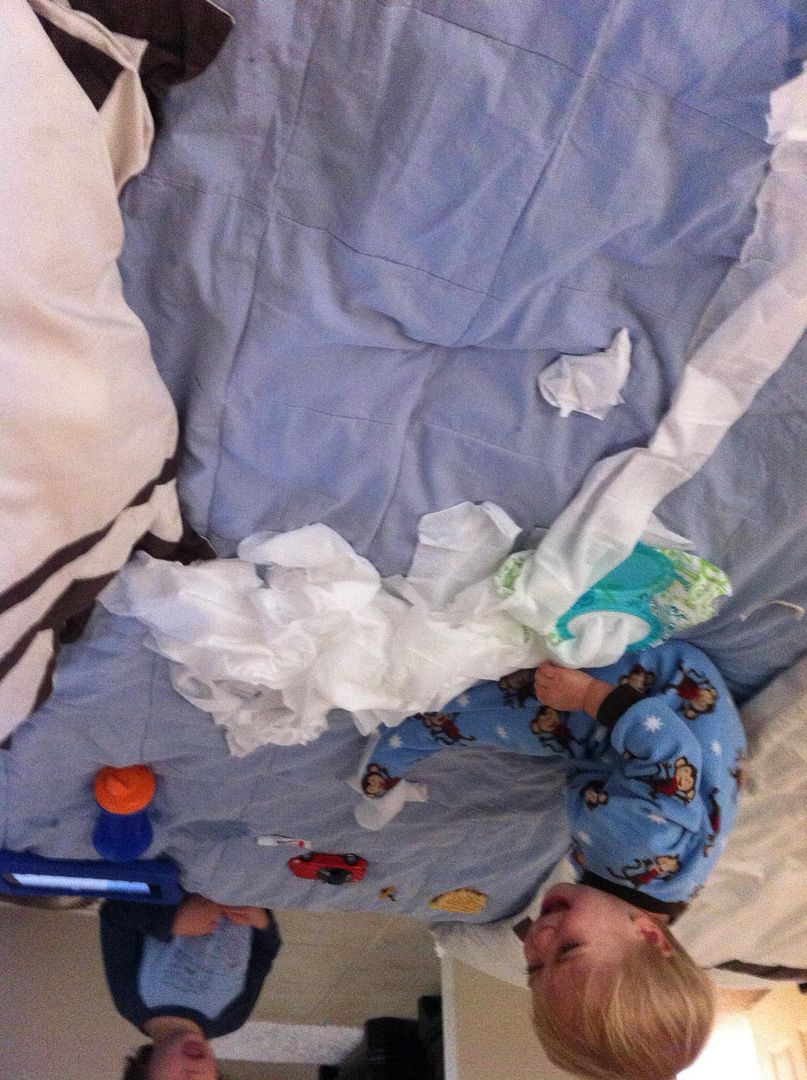 So I realized my best bet for the preservation of today's dose of sanity was to leave the house... And at 28 degrees an outside excursion wasn't part of the plan...
And in an instant I realized where we needed to go...
Kid's parties...the Zoo...Bounce houses...Play dates
...So many things that other kids love-- don't make Greyson happy at all... So when I can locate his particular brand of happy...
It doesn't get better than that...
We did Happy by the handful...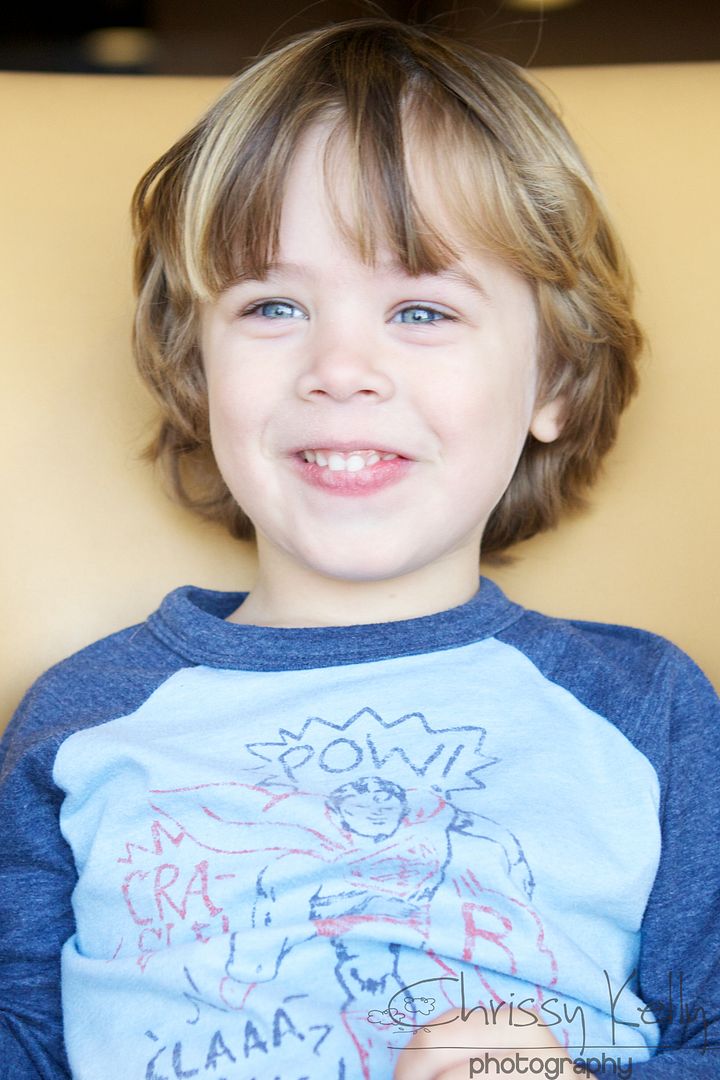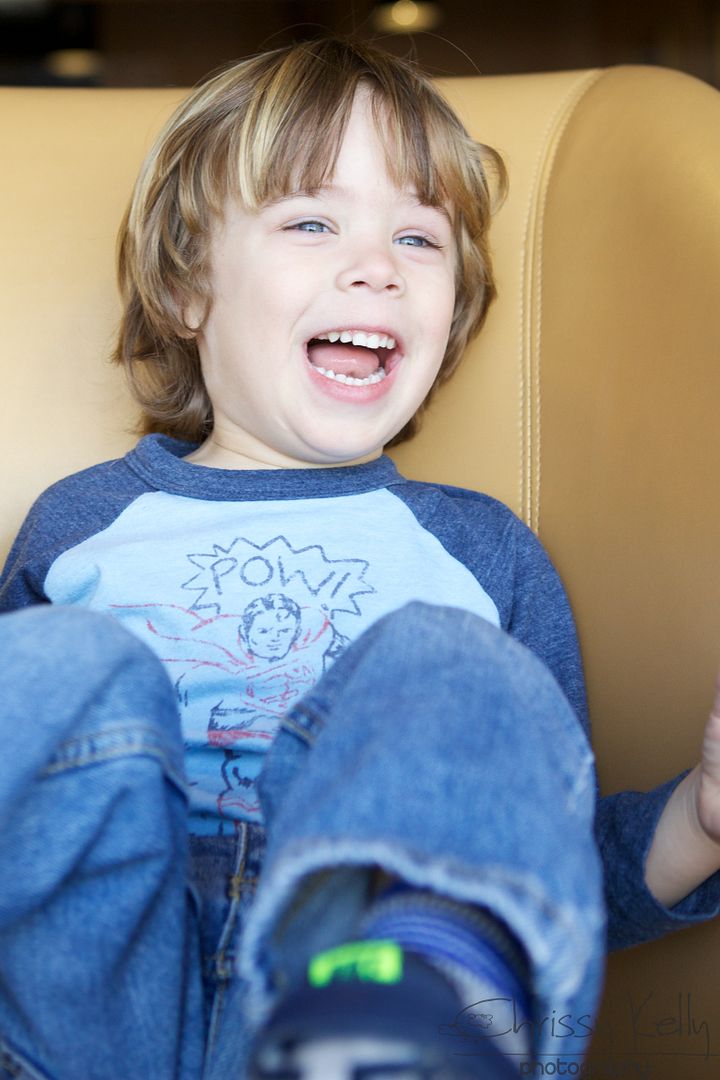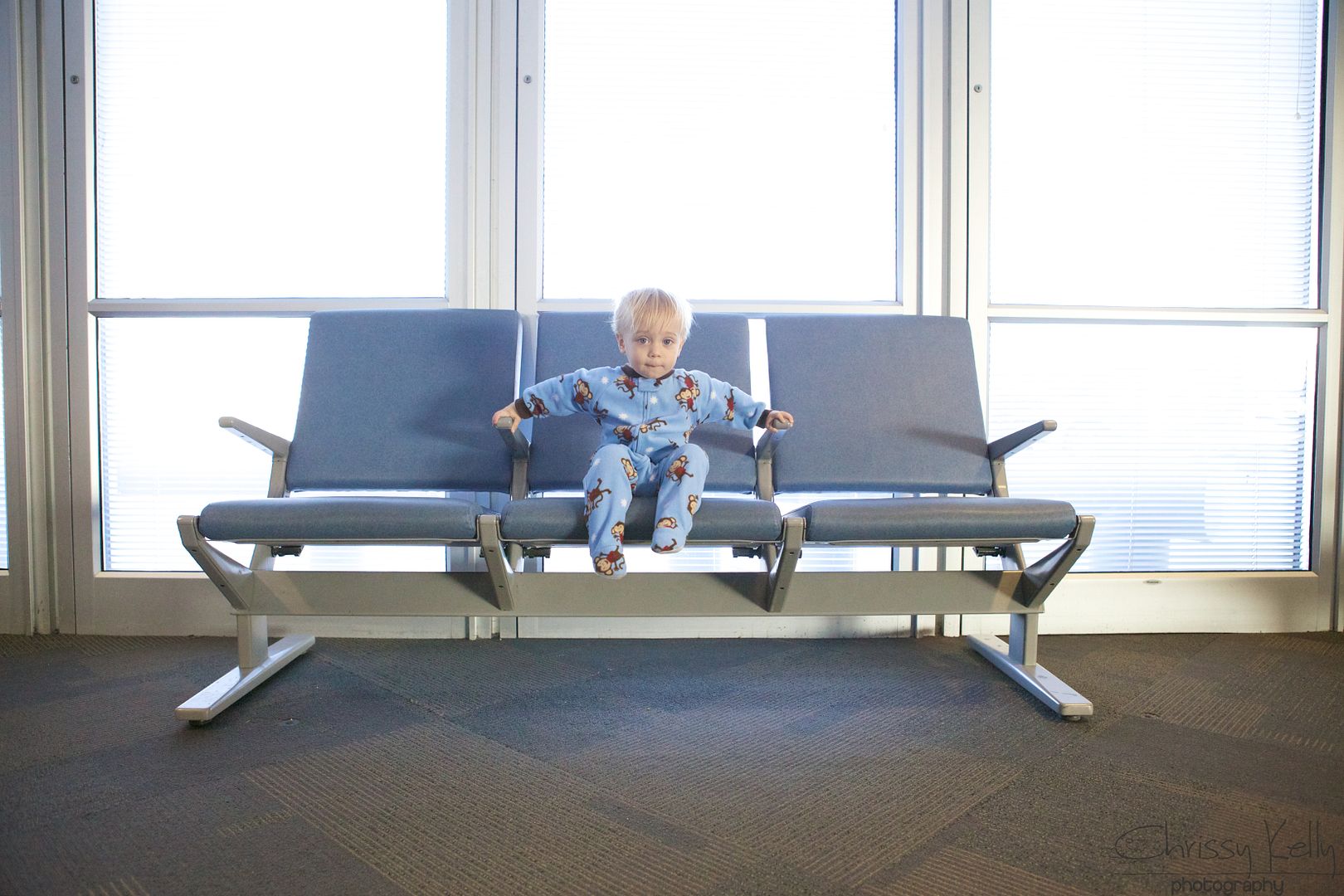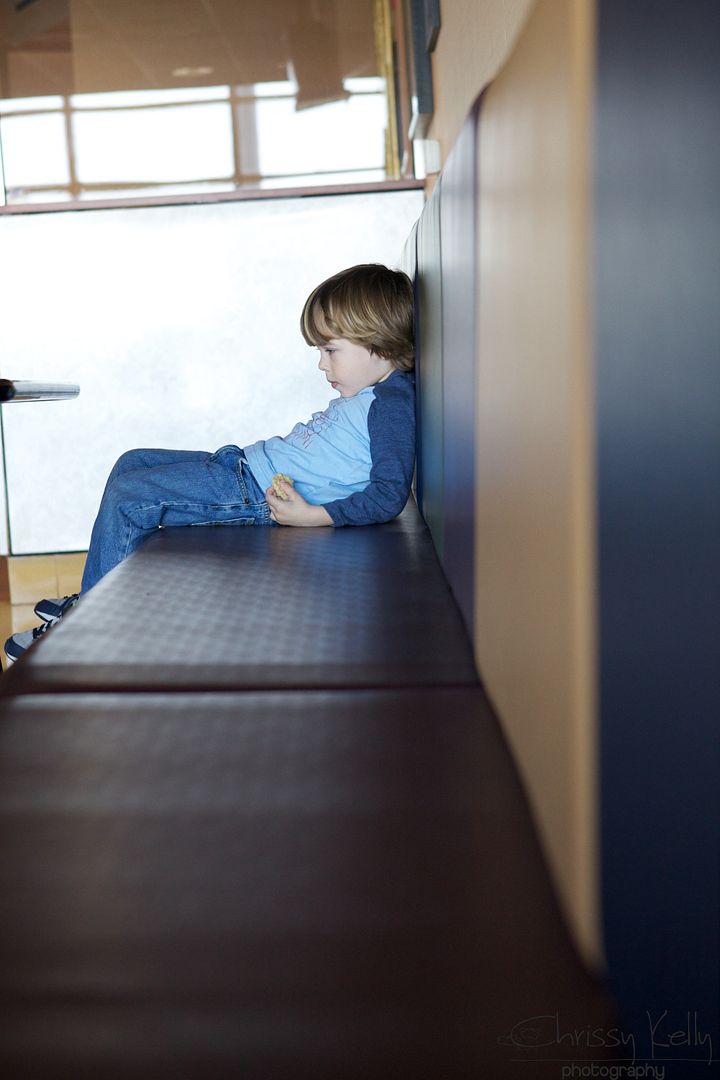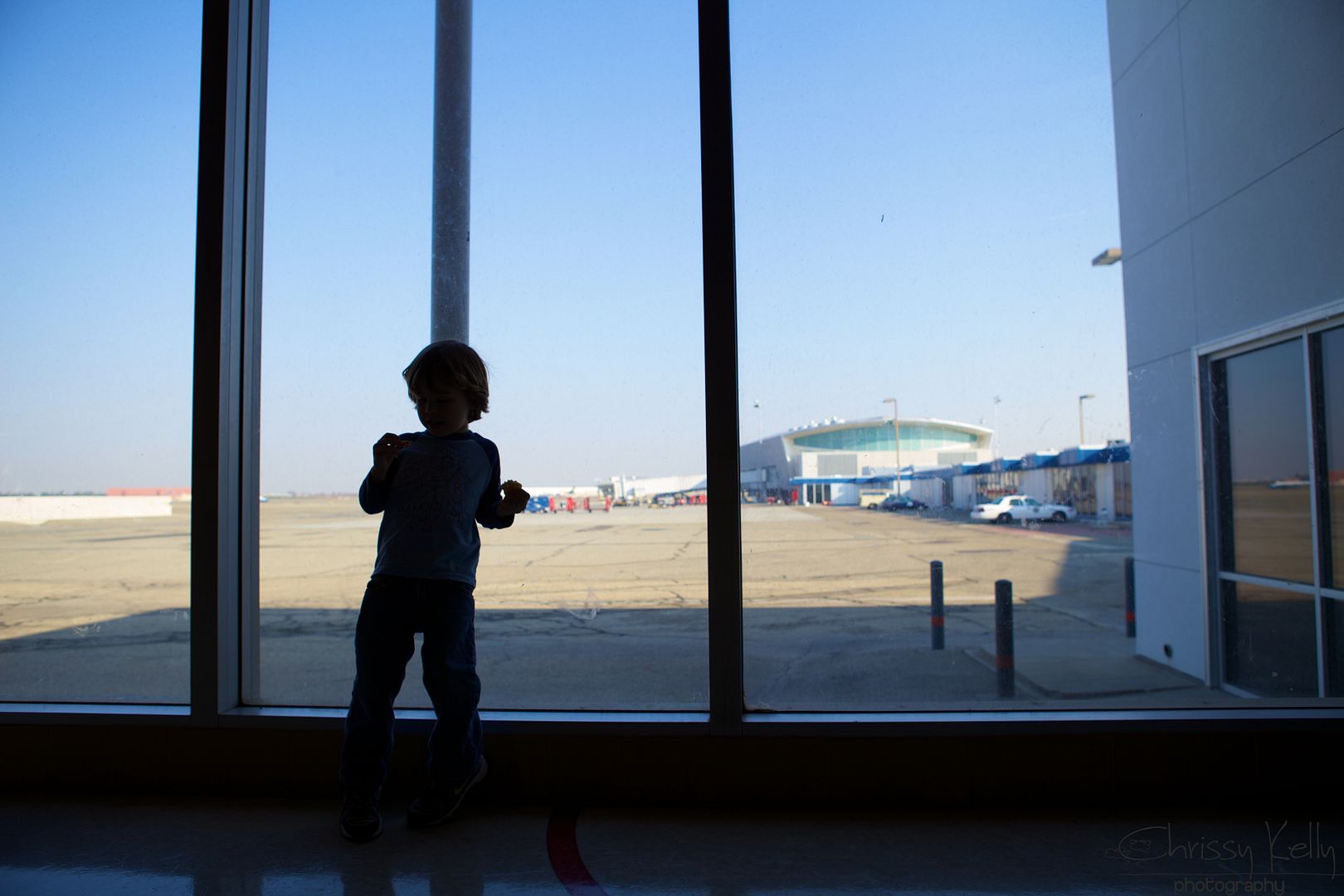 While in Baggage Claim I instantly see a very dangerous large red button lit up and beckoning Greyson.. In slow motion his hand reaches out to press it...I am 20 feet away... I imagine fire alarms sounding and sprinklers shooting from the sky... National Guard extending their rifles and me in jail... I reach him
just in time
...And I turn to see Parker Doodle...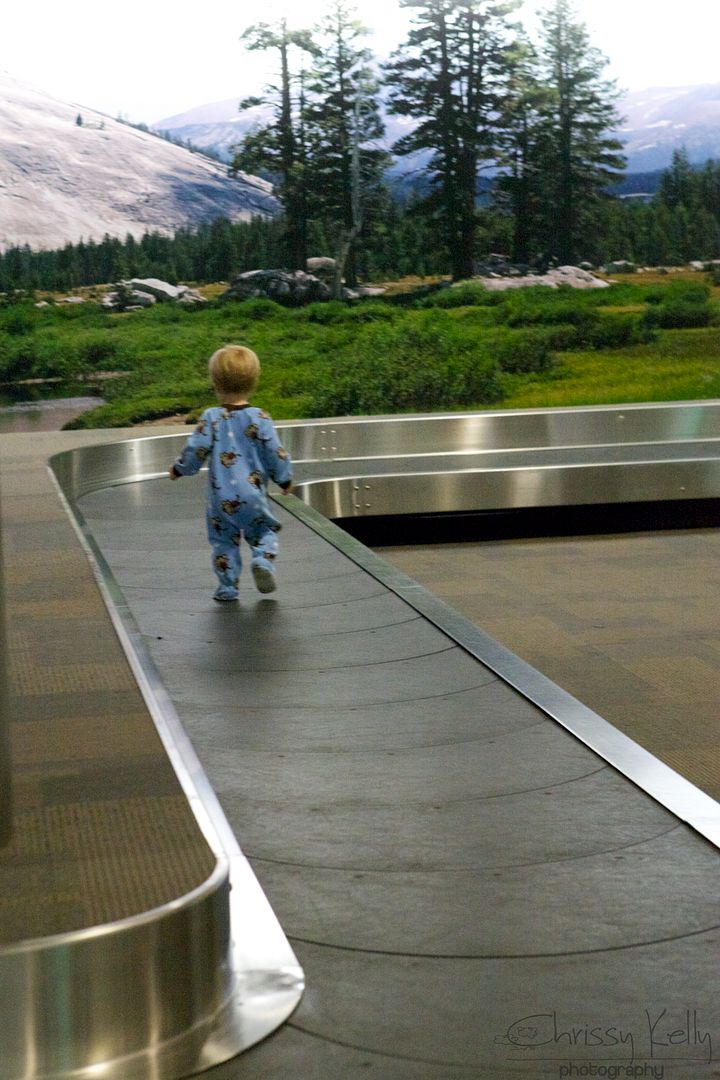 Exploring Yosemite National Forest all on his own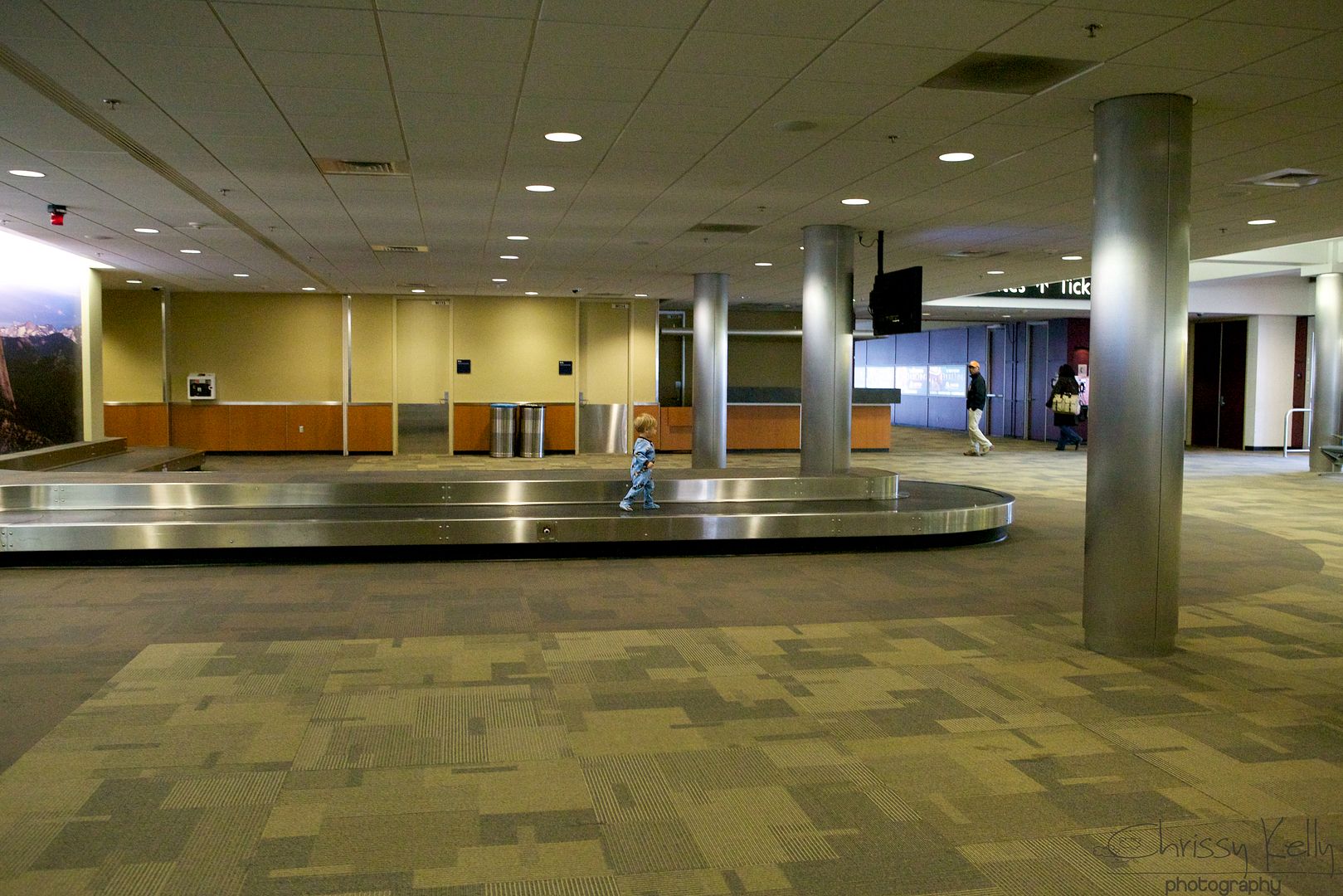 And The Sierra Nevada Mountains
Note to self: Invent Baby Treadmill... Brilliant...
Tomorrow we will go back to reality...
Tonight I have
one
two favors to ask of you... They will only take a second...
SHARE this blog... With your friends, the gal behind you at Starbucks and your child's Teacher at school...
LIKE
this page
... I was against getting a Facebook page for Life with Greyson + Parker for so long... I thought it would just be another thing to check- and I didn't want it to be another thing you had to LIKE... but I quickly realized- the synergy that the page brings (Thanks V!) ... because it gives the Blog more exposure and a greater voice...
And I promise- every single
LIKE
makes me do the white man overbite in my kitchen...
Love,
Chrissy