My 3 1/2 year old son Greyson learns through something called ABA therapy- Applied Behavior Analysis... Behavior therapy is the only scientifically proven treatment method to be effective for people with Autism. ABA is a non-medical, therapeutic approach that has been studied for decades and has measurable goals.
Typical kids are like sponges and they pick so much up naturally from the environment... Things like big versus small...knowing when to say yes and when to say no... Knowing what a cup or spoon is called and what it is used for...What certain facial expressions look like and mean. Pretty much every little nuance of Life- Greyson must be specifically taught...
A Typical child will be able to tell if you are angry or scared or happy by your facial expression and the context of the situation...Greyson doesn't know this... Sometimes when I get really angry with Greyson- he isn't able to tell from the tone of my words, the increase in volume in my voice or my facial expression... Greyson learns those expressions from flash cards reviewed time after time after time again...Things like happy, sad, scared or excited will be taught from a picture... Data is kept on every attempt...
Greyson- which one is happy? Hand me happy... (Greyson must select the appropriate flash card)
Once Greyson is able to appropriately select the correct emotion and label with 80% accuracy over a period of 5 days- he is done learning it in the classroom environment and will then have this emotion reinforced in the real World...Greyson will then have to understand that when I am smiling- I am happy... If Daddy is smiling- he is happy...He may not know what it means yet...but he will know what it is called... And even now when he is laughing and smiling- I tell him- Greyson, you are happy!!! even though that is a Typical way to learn...
Greyson's teachers and I are Typical World Ambassadors- holding his hand and teaching him skills to make his stay here on Earth crazy fricking enjoyable.
Until a skill is generalized in the real world - it isn't really learned... He must be able to apply it to different settings for different people at different times for the skill to truly be considered mastered.
Every single one of us searches the World over to find ways to insert more happy into our lives...and I really believe that I honestly have found the key to happiness...
It's focusing only on today's happy...letting go of expectations...Making time for yourself...spending your days doing what you love...never comparing yourself to others...and having the courage to be yourself...
But here's the catch...I know the key to happiness in my heart and on a random Tuesday...but come a rough Thursday or God forbid a hormonal Sunday- and my happiness key is broken... I haven't mastered it because I can't apply it to any different setting... If I can master happy- I promise to share the recipe..
_______________________________________________
I was at a fancy lunch awhile back- with people certainly fancier than me. I can polish myself up and do fancy-- but there is a part of me that feels like I am just a circle trying to fit into the square. Like I'm a fraud...because although I know how to make my jeans fancy, and my shoes fancy- sometimes even my hair fancy- I am not fancy in my soul. I wear my soul on the outside- couldn't hide it if I tried...and My soul is 100% fresh-faced Missouri... and I really don't want it any other way...
We are all just searching for our own people...people who find us charming for exactly who we are... People who don't notice our flaws first or at all. People who find us the good flash cards- happy, funny, bright and loving... While I was at the lunch, one of the fancy people mentioned how crazy it was that so and so was taking such and such drug- referring to an SSRI- you may know of them as the brand names--- Zoloft or Paxil are a couple... there are many many brands. I've even sold some in my past life as a pharmaceutical sales representative. I didn't say anything that day- because I believed- and still believe it wasn't the place...
But I am here to say- I'm not just the President of the hair club for men- I am a member...and if you are too young to understand that- I'll rephrase it... I take Effexor. I love Effexor... Effexor helps me go from having heart thumping anxiety - to having regular old anxiety. I stopped taking it when I was pregnant and Michael was driving to the pharmacy and filling that rx practically the second those babies popped out. I will fully admit- I am my own special brand of regular every day crazy...with or without pills- but those pills help me be the me I am meant to be...They take off the edge...
I've thought about that conversation a few times...I've been around long enough to know that the people who say something like that usually need a big fat hug...They clearly haven't discovered the key to happy...because happy isn't making judging statements about people who take pills to help with anxiety or depression... I may have made judgemental statements about a Mom in a slutty and too small Forever 21 outfit...but I never judge the person who is trying their best...
I find it funny that we are allowed to inject poison into our face to help stop wrinkles which will then make us happy...we are allowed to get artificial breasts implanted in our chest in order to look in the mirror and feel happy...but we aren't allowed to admit to taking a pill every day to alter our chemistry to feel happy? I say we can do any or all of those things if we want... I want to help remove the stigma that anti-depressants and anti- anxiety medications carry...
If I had to label the weekend- I would say it was relaxing... My body got to relax- but my brain...not so much...Parker is starting ABA therapy tomorrow and the thought of that took my breath away a few times today...(deep breath)...
I remember back to Parker starting speech a few months ago...I was scared then too- but now it's not scary at all...On Friday I'd go so far to say it was fantastic...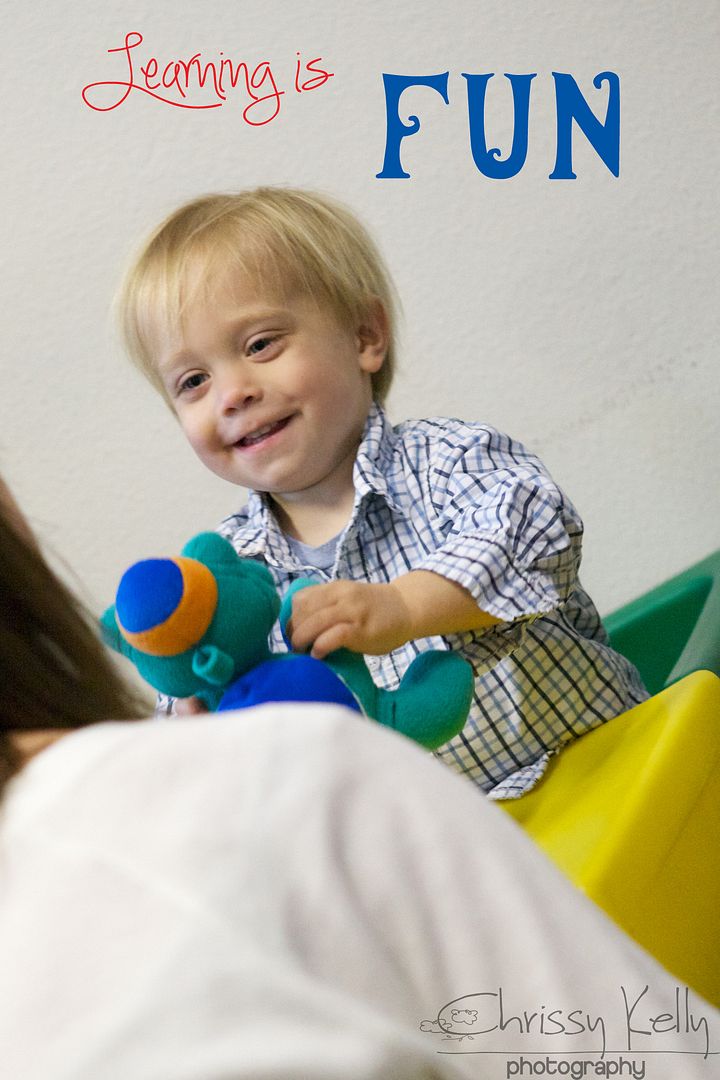 He loved this turtle so much...I've never seen anything like it...He would lift it up over and over again and look at it's face so closely he would go cross-eyed...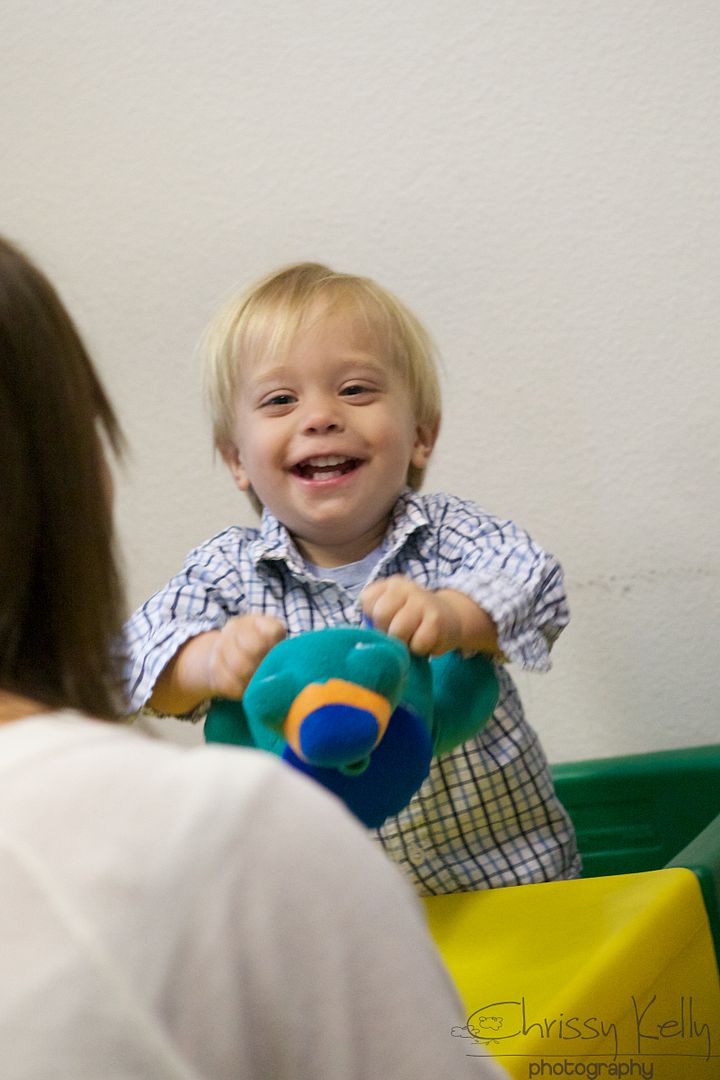 I've never laughed so hard in speech in my Life...
And not to be outdone by Greyson- of course Parker gets a Jamba Juice for Speeching too...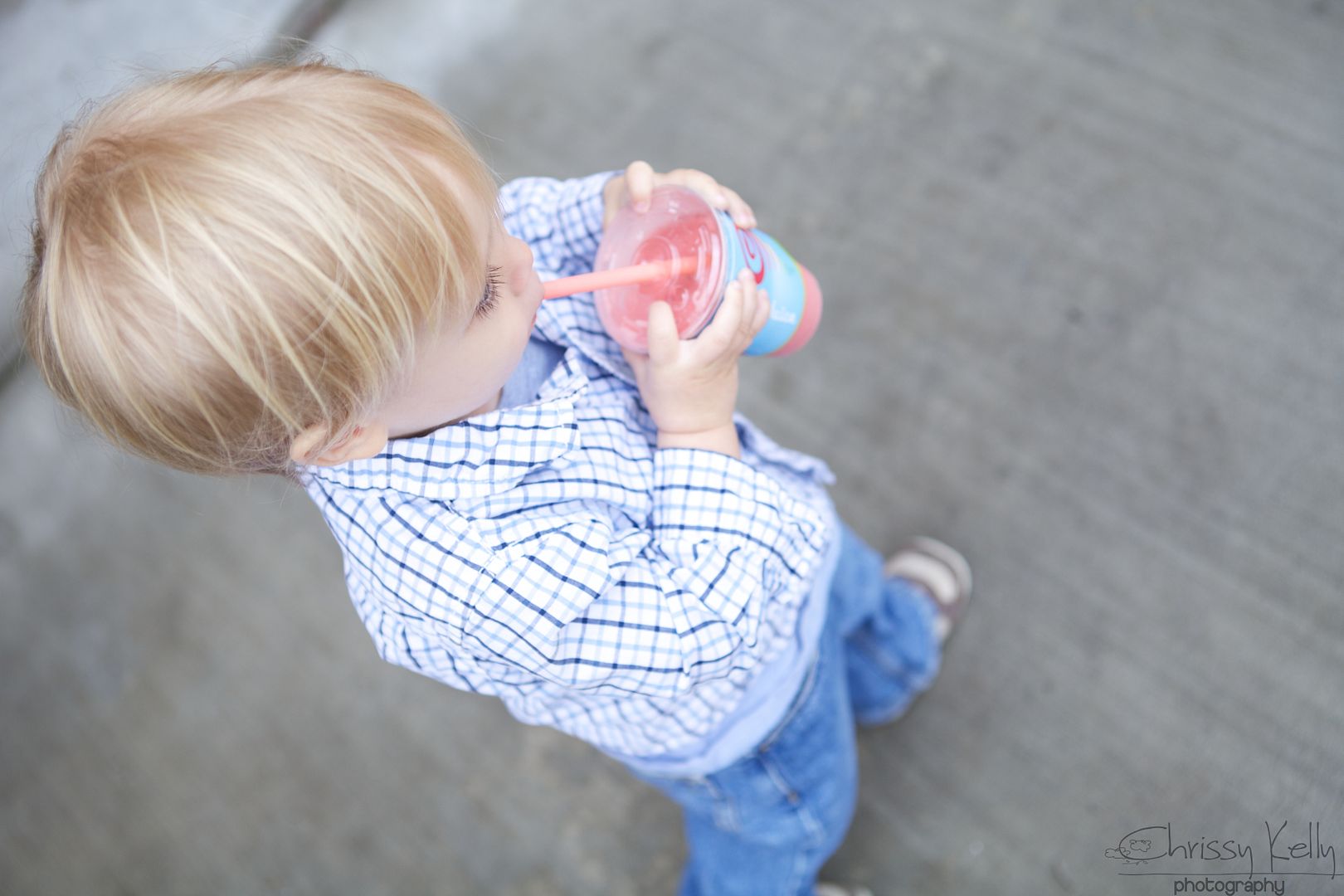 This weekend we went back to the Almond Orchards since the blooms only last a few weeks each year and we want to take full advantage of them... Parker was sleeping during last week's trip and I needed him to experience it too...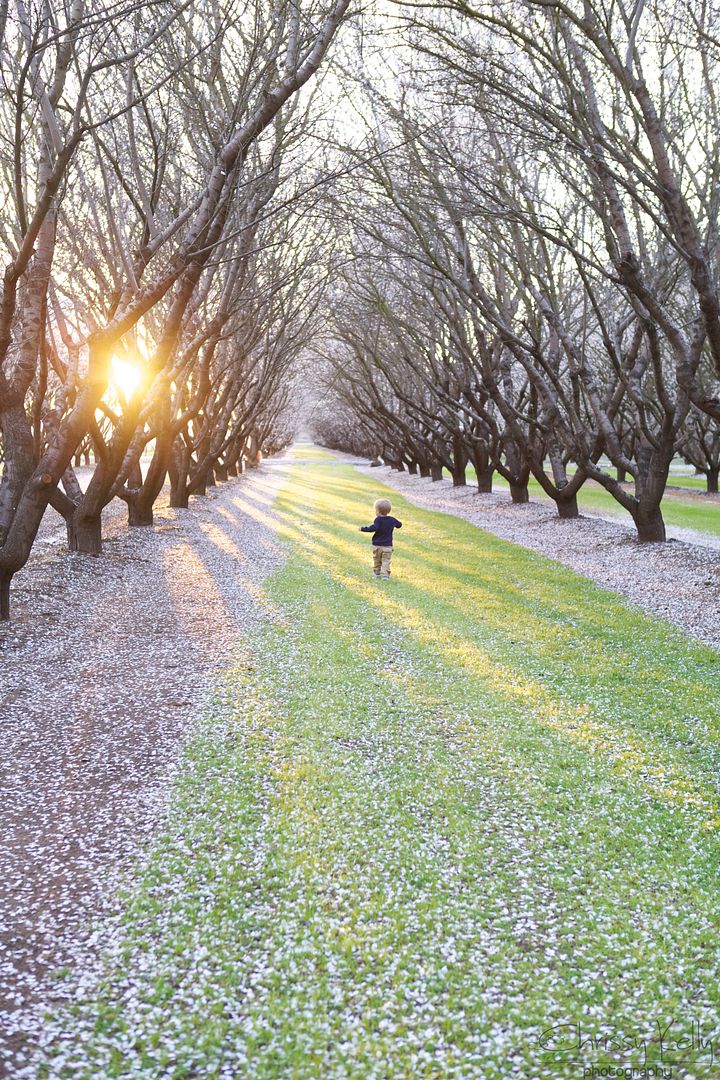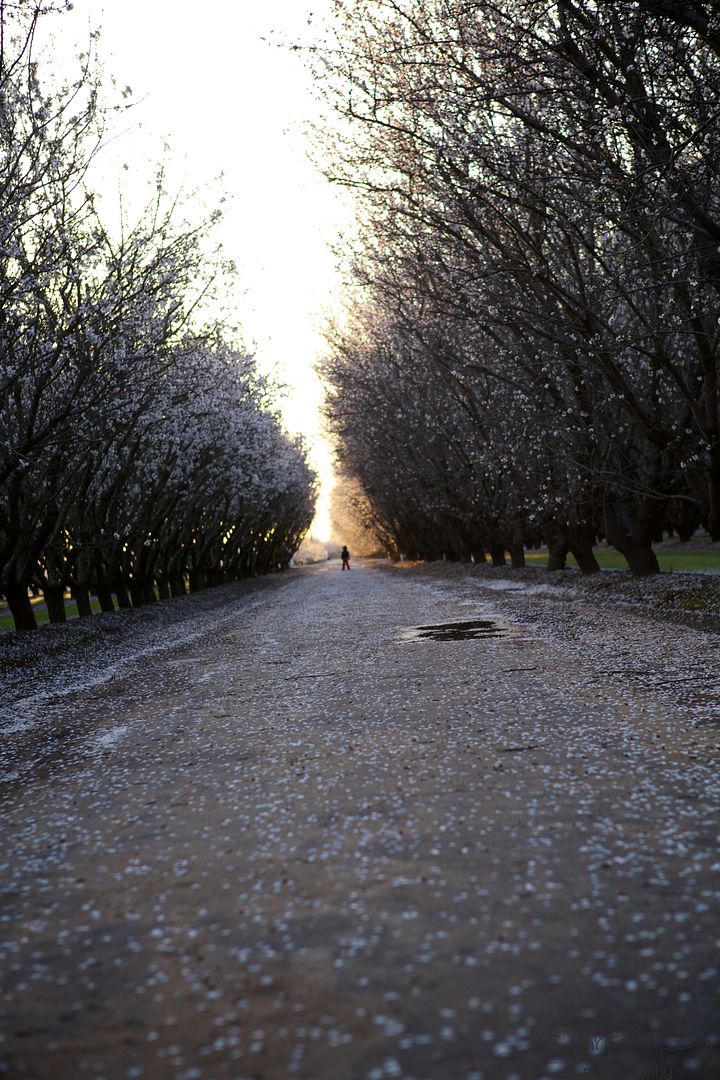 The petals blanketed the earth like snow...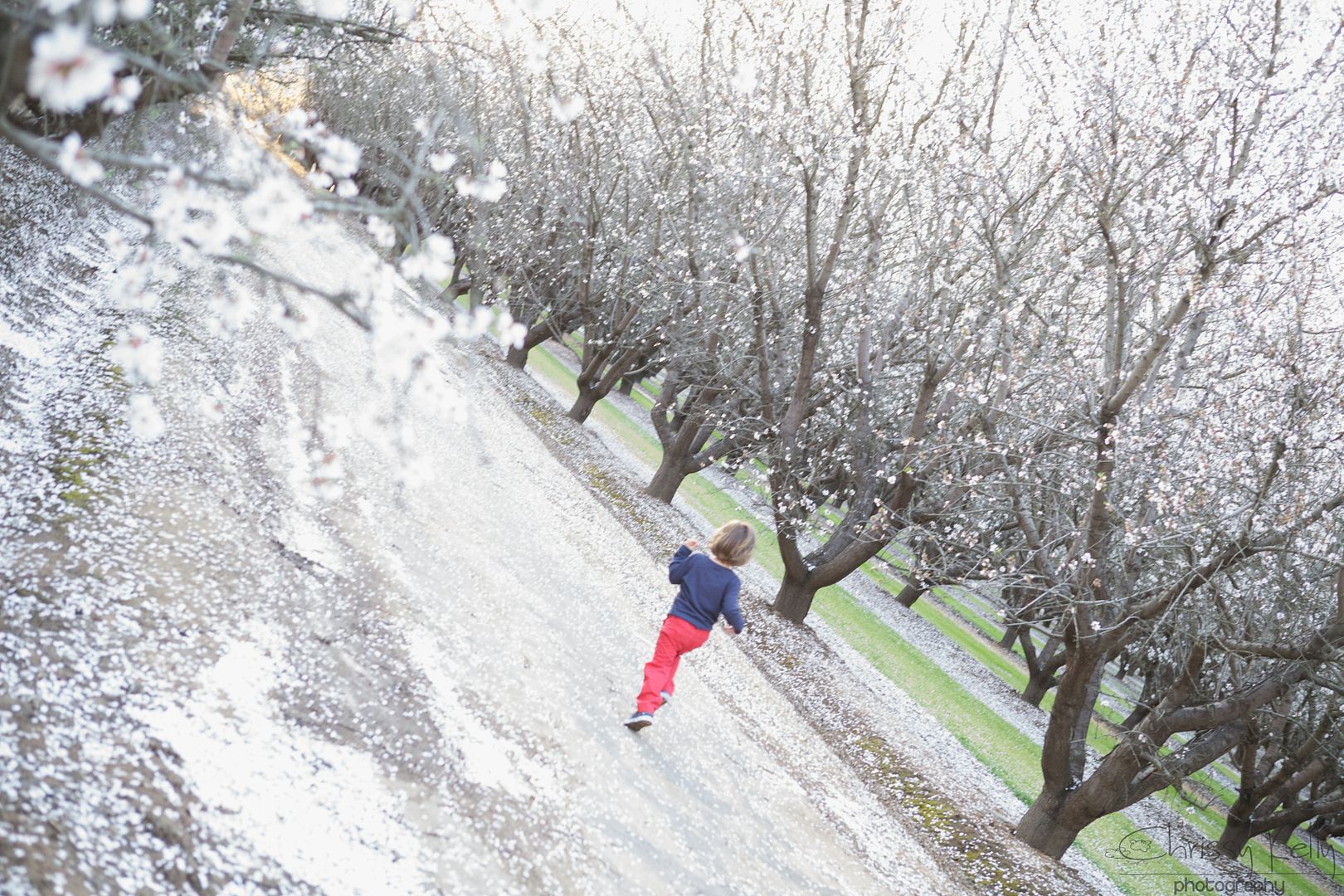 Michael would gather petals by the handful and fling them into the air over the boys...
And they were spellbound...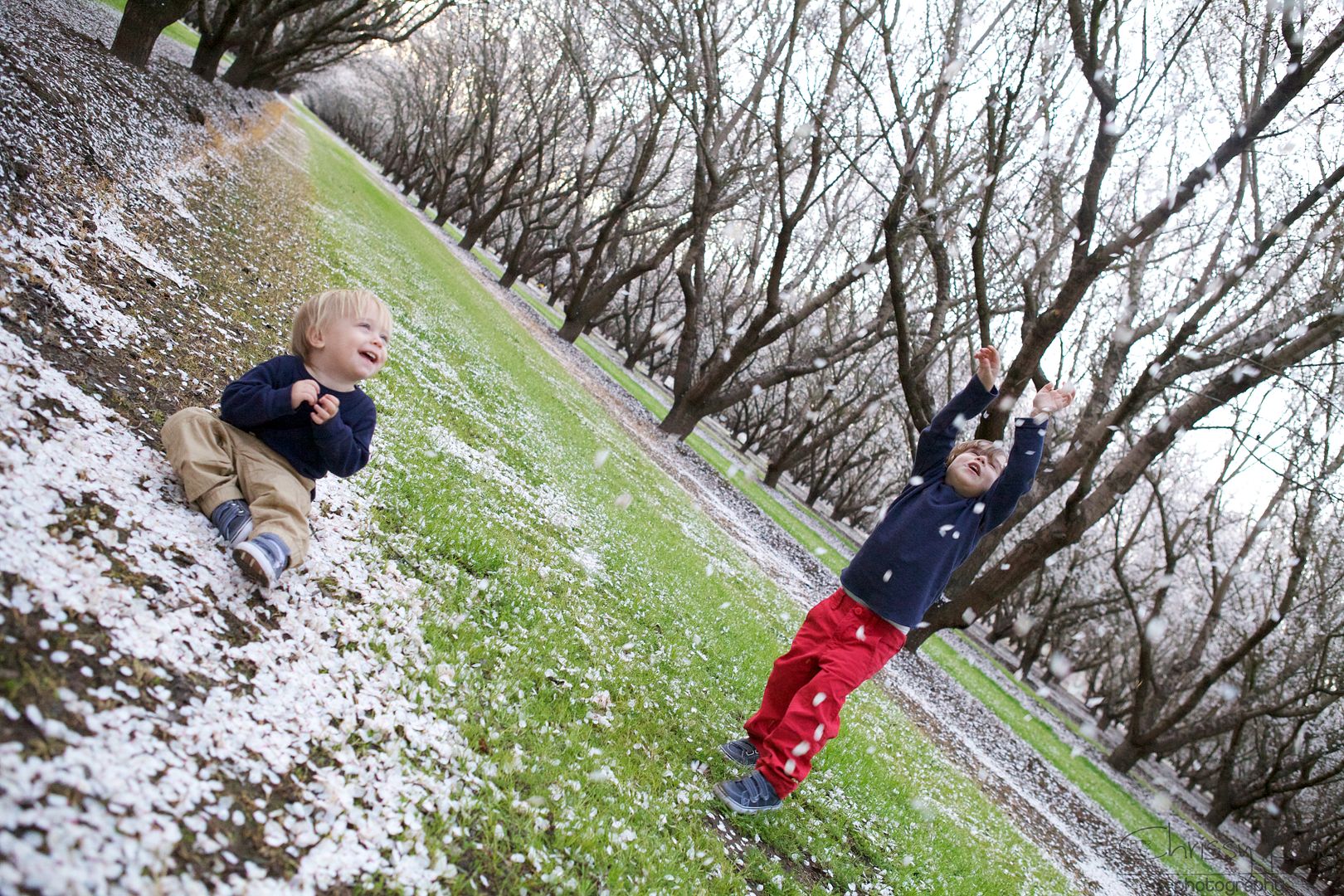 This flash card would certainly say happy...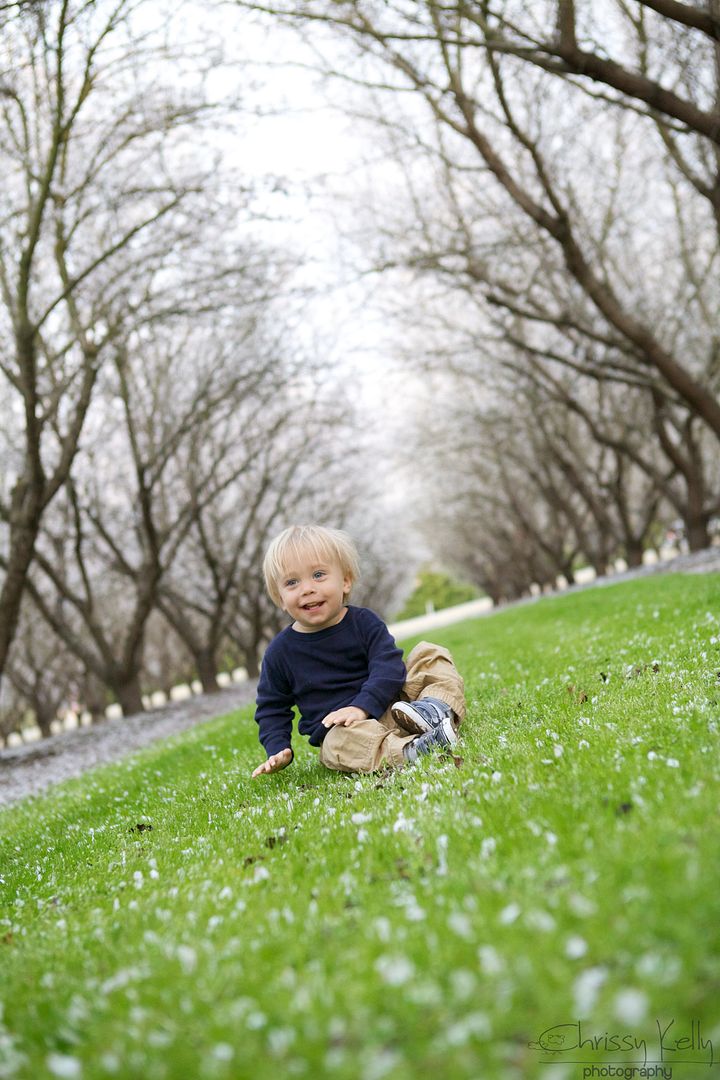 Yes, they make me crazy and tired and overwhelmed sometimes...But they also make me
oh so happy
...In fact, they are the happiest thing about me...
Good luck finding happy hidden throughout your Monday... Wish Doodle luck too...
Much Love, Chrissy
Like
Life with Greyson + Parker on Facebook
... that would make me so fricking happy...
And PS- I fricking totally love you awesome Friends that leave comments on the blog... Thank you for the commentors from the last couple posts: Heather D, Susan, Jen, Jennifer, Heidi, D +Jmom, Brenda, Mackenzie, MOrtega, Kim, and a few anonymous!!! Thanks for putting gas in my tank...