Christina Kelly! Come on down. You're the next contestant on the Price is Right.
I remember watching the iconic game show as a little girl... I couldn't wait to be a grown up so I could go on the show too. I kind of assumed that everyone wanted to be on the show when they grew up too. I wondered how I was going to make it to California and I imagined how it would feel to be in the audience and hear my name called...
That's how I felt tonight when I looked at the clock and saw it was 7:07pm and bearably close to Parker's time for bed. Once Parker goes down it's pretty much smooth sailing after that because I'm no longer outnumbered.
Today is trash truck Wednesday which is completely the perfect analogy for Life... The sweetness of watching Grey light up while he watches the truck go by, and the bitterness of having to bring in the cans at night.
But Wednesdays are extra sweet because Greyson has Speech Therapy with the lovely and talented Goddess of Speechery, Teacher Amber...
Amber teaches incidentally -by chance, by accident, by happenstance, coincidentally. Thank you Thesaurus...
Which means Learning can coincide with...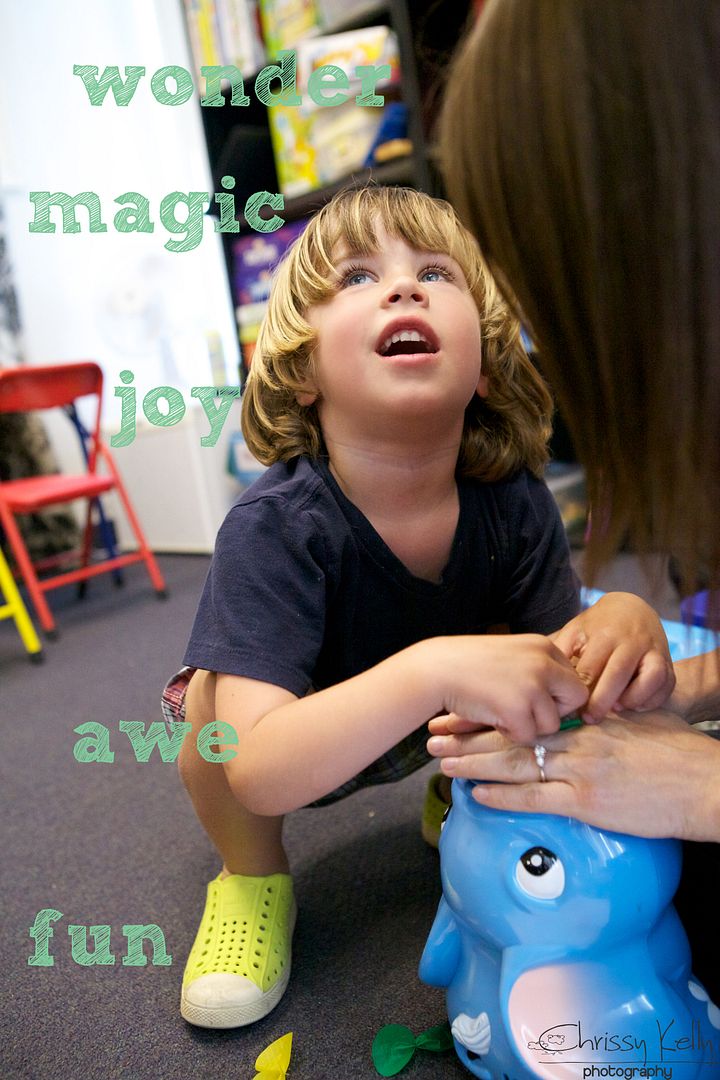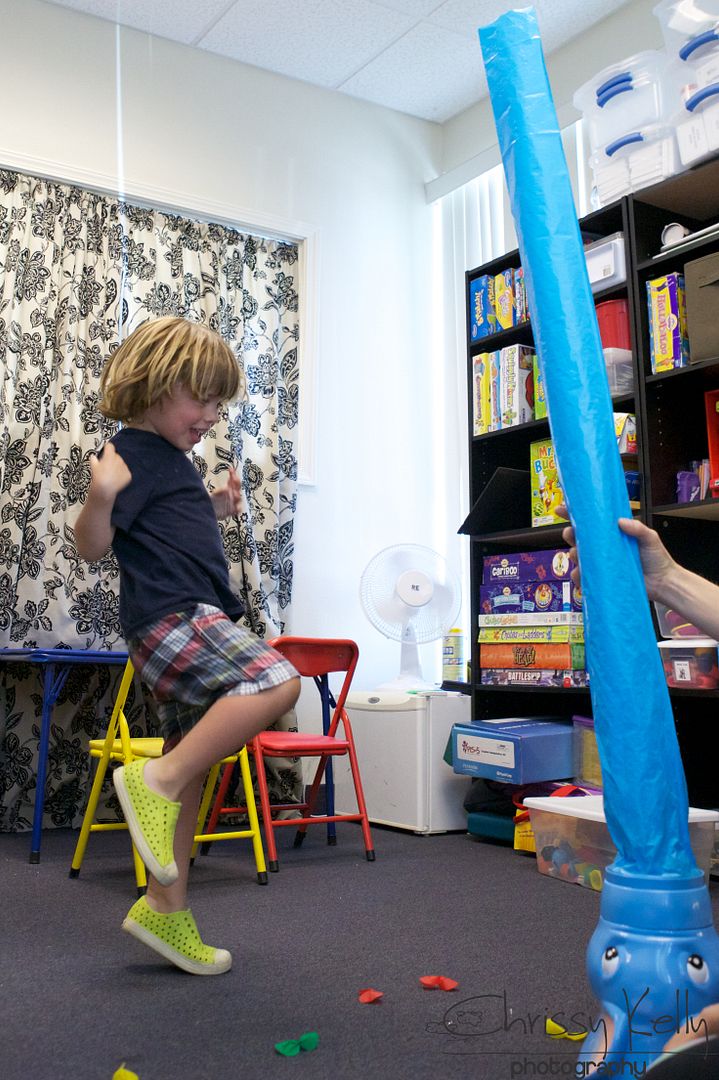 It's so hard for me to keep quiet during speech...I holler out like it's a sporting event...I cheer...I clap... Sometimes I even yell out the answer by mistake because I can't help it- IN!!!! SAY IN!!! It's like a big box full of awesome with my name on the front.
And as we were leaving Speech, I saw this in the parking lot... I didn't pick it up because I wanted the luck to be for all of us...I saw it and thought- That is totally for me and all my Friends...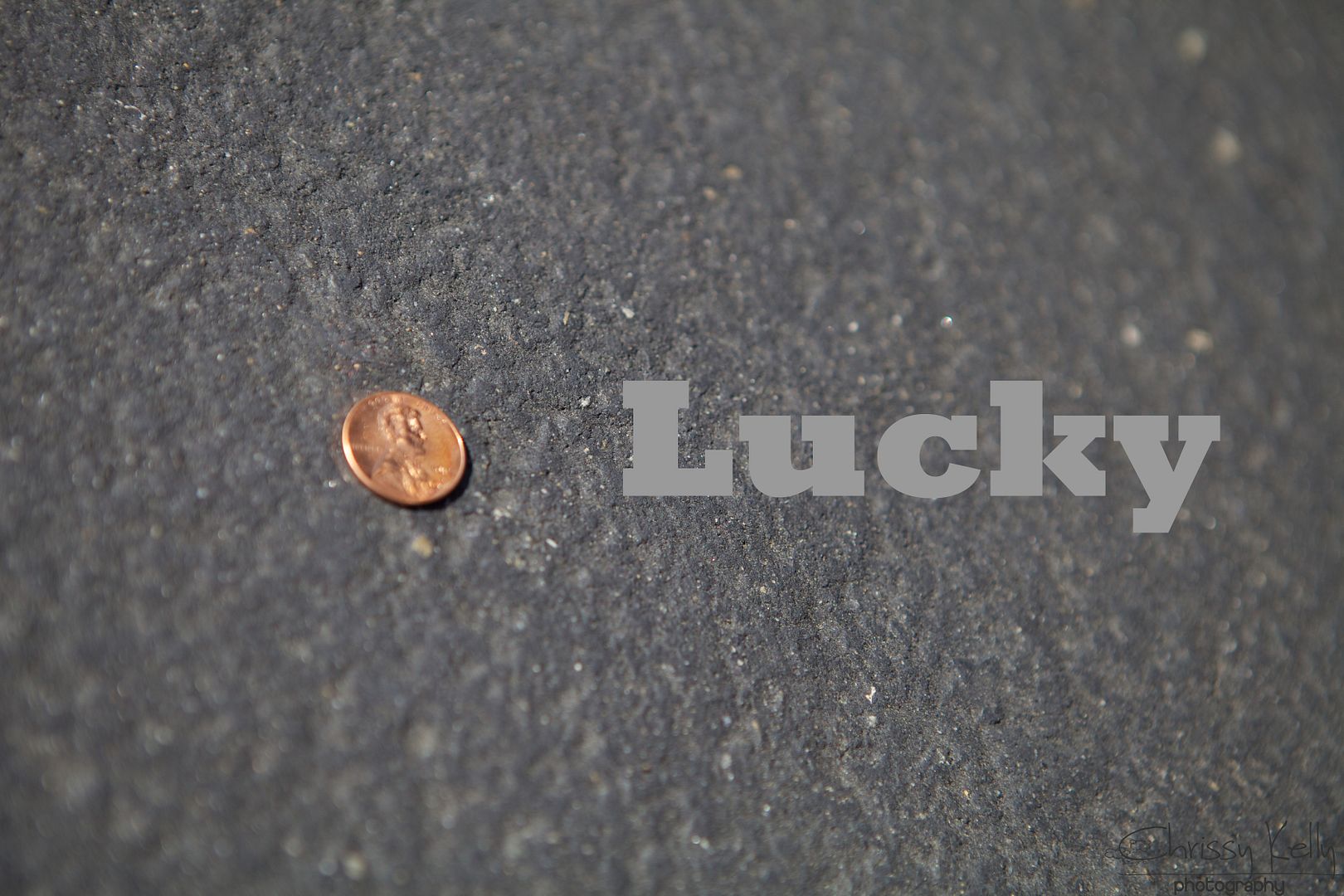 Apparently witches don't do pools... Which is awesome... So after Greyson was done with speech at 4pm- we hung out at the pool until around 6:30pm. I must admit, the bewitching hour wasn't so horrible tonight...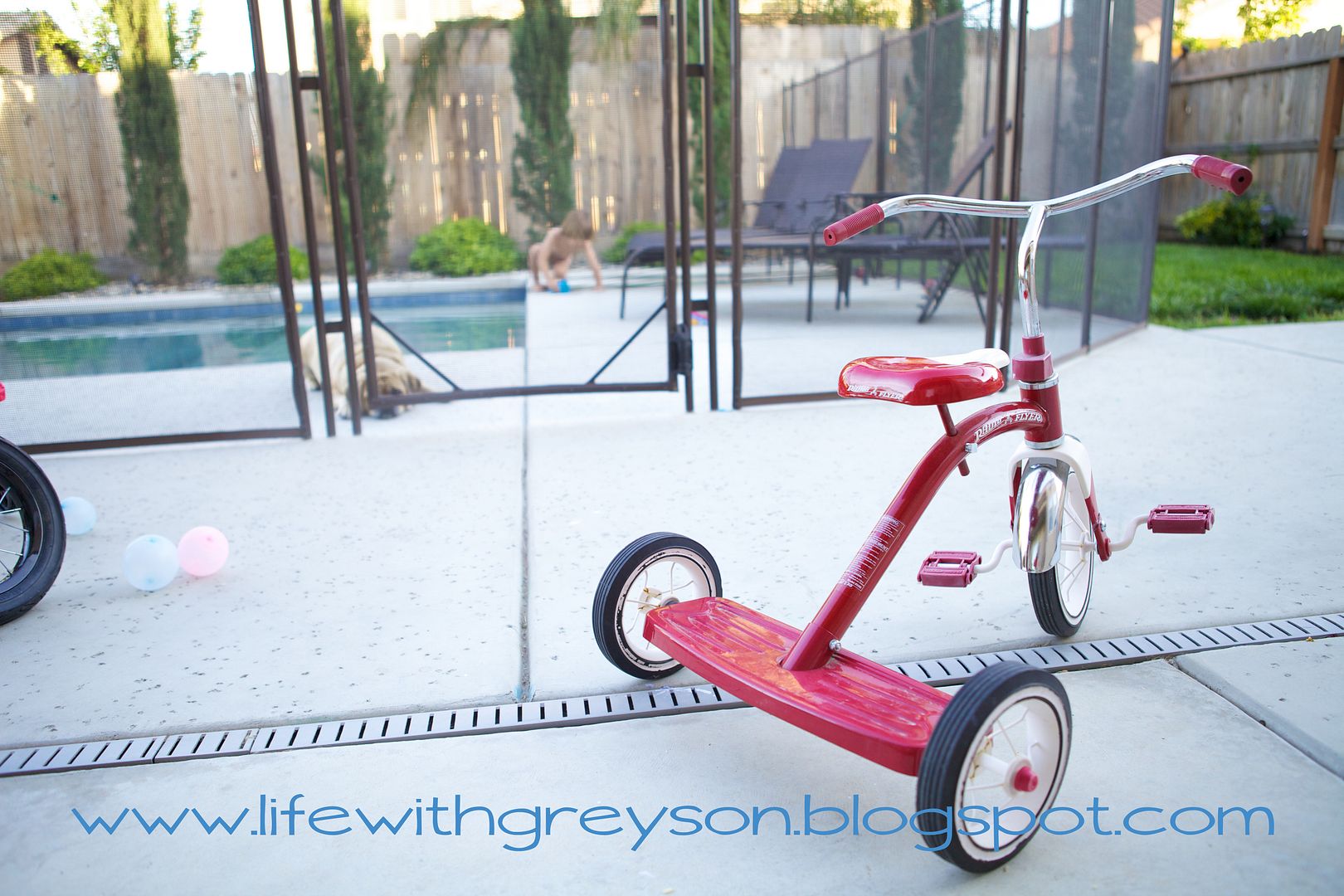 A year ago now- I was a couple of weeks into my first Autism diagnosis. And the next thing I knew it was Autism Awareness Day. And I hated it. I didn't want anything to do with puzzle pieces or choosing the color blue for any other reason than blue makes my boys eyes look even more awesome. This is a club I didn't choose to be in. It's still a little hard for me in unexpected ways... A big box of Awesome to everyone that shared Autism Awareness and this blog for Autism Awareness Day on April 2nd.
Man, I'd love to say What a difference a year makes...and although I know that to be true- there are many ways I feel like I'm stuck in the exact same place. It's hard to see slow growth when you are around it daily. And although I know Greyson has come so far, the reality of Parker's Super Powers makes me feel as if I am still slowly coming to. Stretching out my body to see if there are any broken bones. With Grey it hit me all at once- like a death...but with Parker I didn't have that instant...just a constant fear that ebb and flowed until one day until it became undeniable... and sometimes the pain trickles out unexpectedly.
And I've never known deeper and truer that this is a gift created just for me-and it's called my Life. It's not supposed to be easy...it's not supposed to be perfect... It's supposed to be peppered with raw and honest and pain and laughter and people and Love and awesome. It is my job to dig all of that out.
There is an absence of why me... Why me is a statement I must answer by living...not a question I may ask.
________________________
In completely unrelated news, Michael and I are thrilled to welcome a baby girl to our family.
We went to Target and I stopped in the toy aisle to get some toys for the boys daily in home therapy called ABA- Applied Behavior Analysis... Spectrum kids often lack the ability to pretend play. We've got lots of boy-geared toys- but missing the girl stuff- like baby dolls... There were no baby boys at Target- only girls which made me nervous because I already know how to do boys and we already have all the clothes...
Which one should I get? I asked Michael who looked on in disdain, not nearly as excited as I was...The cheapest one- he answered as if he wasn't the slightest bit interested in baby doll shopping...Michael haven't you learned yet? I asked... Children are expensive. You can't put a price on Love.
Here she is at her first family dinner...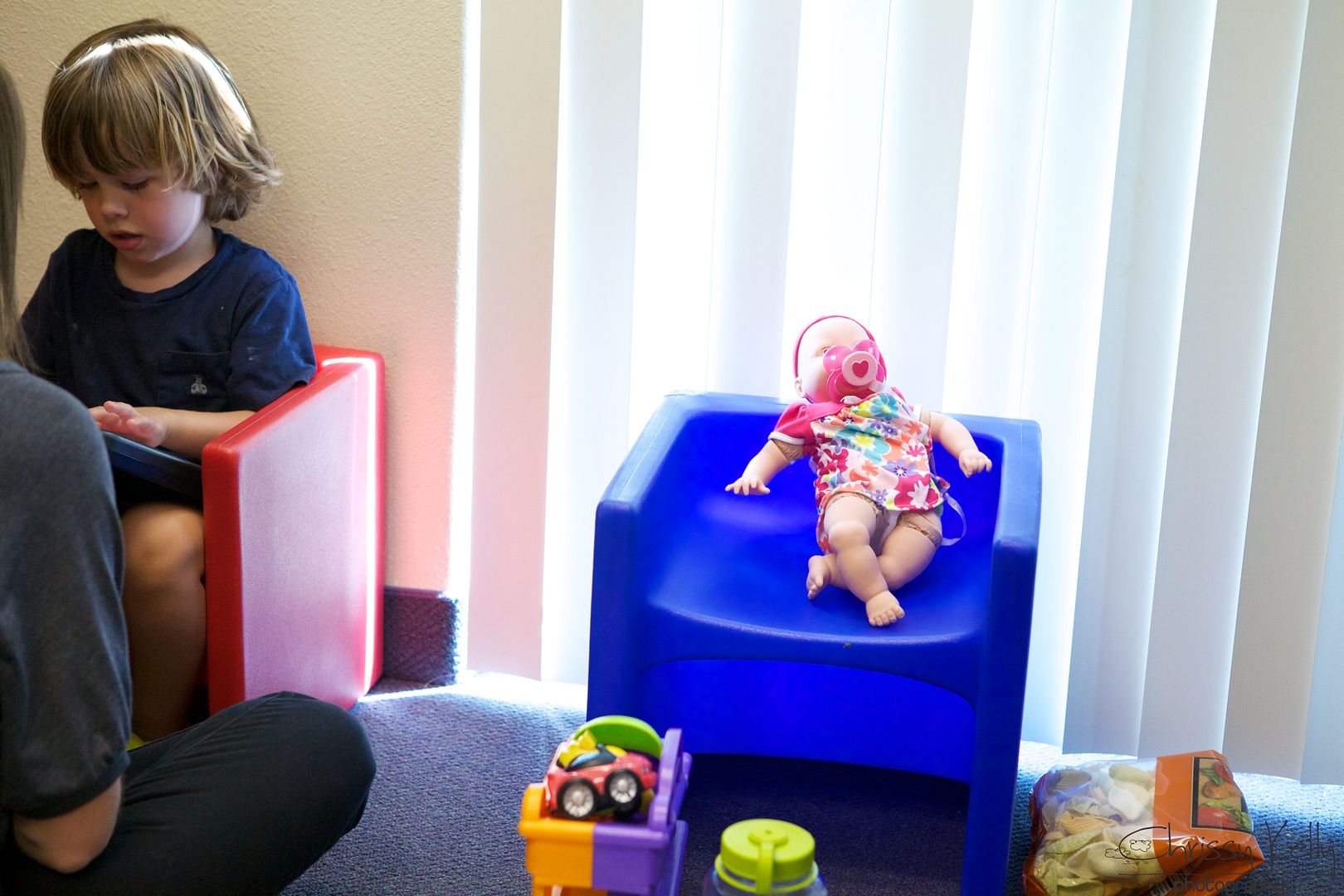 I even brought her to speech today- because I'll be damned if she isn't talking by 6months old. Start early I say.
The other day I asked Michael if he could trim a bush-tree thing in our back yard that was completely healthy and green and growing out of control... He cut off all the branches and then removed the entire thing...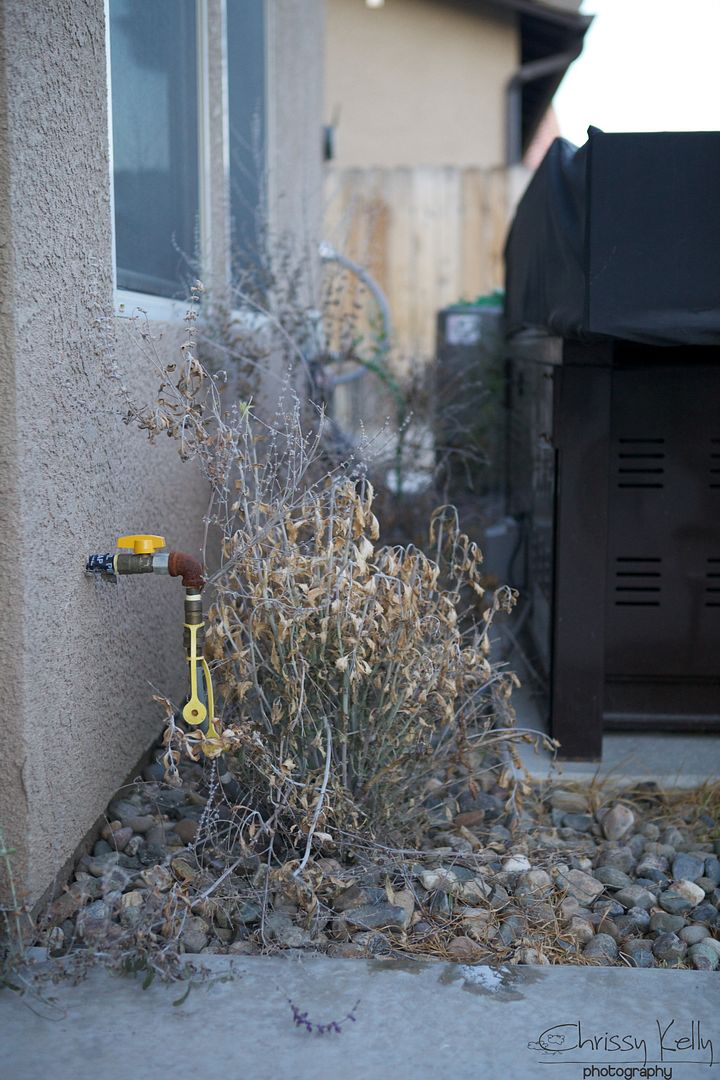 But left these guys...3 dead bushes...
Boys are funny...
Well, this was fun...we should do this more often... How about tomorrow? Same time same place. Or stop by Facebook and say hello... That would be Awesome...
Love,
Chrissy
(For Friends who have signed up to get new blog posts emailed to them daily... I know they stopped going out this week for some reason. I'm going to look into it tonight. I'll let you know if I find anything out!)