Caffeine and sugar were inventions made by God specifically for Mothers. God's pretty smart that way... Yes- you other folks are welcomed to have some- there's plenty to share...
Today I Google'd Help I'm exhausted... yes, seriously... Google always helps me. Way better than the Magic 8 ball and accessible from any computer or smart phone... It's like a free big sister. Turns I am something that's called something which is always better than something not called anything at all. I am TATT. Tired all the time. The article mentioned that the cause of tired is more often not physical... It's more mental... And then you have kids or stress or life or a job or all of the above- and you get a little of both- physical and mental...and it's the accumulations of many little stresses- not a big one that causes the most havoc...Brilliant Google...food for this brain to think about... At least we know you know you are not alone if you are TATT too. I am usually at LEAST 28% nicer and more talkative and sense making and fantastic than I appear to be. So if we see each other, I apologize in advance.
I figured out the reason why preschool only lasts a few hours... It's so the Teachers can go home and drink wine and rest up for the next day...

At the last minute this morning Greyson's Special Education shadow couldn't join him at his Typical preschool...and I panicked --as if not going to school today would ruin all of Greyson's hard work over the past few years... See- that's some of my tightly wound leaking out... Deep breaths... Regroup...What do I do? I already had a sitter coming to the house for a couple of hours to hang with Doodle while he was in Behavior Therapy...When the boys are doing therapy at the house I need to be present...which sometimes makes things tricky ...The sitter was already coming as planned so I could take pictures at Grey's school- but she had somewhere to be and couldn't stay a minute later... Michael agreed to come home from work during the gap so I could be Greyson's shadow... Hence the wine comment...
And as I drove to school my mind was alive with thoughts... Actually I think you humans call them worries... How am I going to take pictures and watch Grey? Grey is not an easy child. He needs one on one attention. Sit here, do this, please do not run out the door, please get up off the ground, finger out of your nose, no we don't throw paint... and I thought back to some advice I gave my sister Katie when she was starting college...Just show up...

My first semester GPA at school was a 2.0- I made sure of it so I could be in a sorority...I was excited I had just scraped by their minimum to rush... My second semester GPA was a 1.67... I was at school to learn very last LAST... I wasn't a big partier- but I just didn't manage my time... and one semester I went to register for my classes late... I had a balance due from the previous semester and they wouldn't let me register- they required that the balance be paid in full and that I also pay for the class load I was trying to register for...my parent's just didn't have the money- but due to their potential worth in real estate- I did not qualify for a student loan... I was sickened....crushed... devastated... I didn't know what to do... I couldn't not go to college...If I wasn't a college student -what was I? I couldn't answer that... And I met with a financial advisor and a couple of days later and we discovered a way that I could qualify for financial aid after all... From that day forward school was the most important thing in my World...I got all A's in every single class except for creative writing....I was one point away from an A - a point the teacher took off from a writing assignment because I had put it in a plastic sleeve instead of stapling it... My memory is horrible- unless it comes to holding grudges...then it is fabulous.

SUCK IT CREATIVE WRITING PROFESSOR....

I realized that the key to getting good grades was showing up- and sitting in the front row... For me, just showing up wasn't enough- because I could sit in the back, wear a baseball hat to shadow my eyes and take a nap or write notes...Thank goodness texting wasn't invented yet... I needed to show up and sit in the front row... Because that created a learning synergy for me... If you sit in the front row you are forced to engage...You can't avoid the teacher's eye contact because you don't know the answer...you have to do your homework because what if they call on you? They get to know you- especially if you frequently participate...Teachers are people too! They like to be engaging and to engage others... If I ever have a child in college that will be my only advice for school...

Show up and sit in the front row....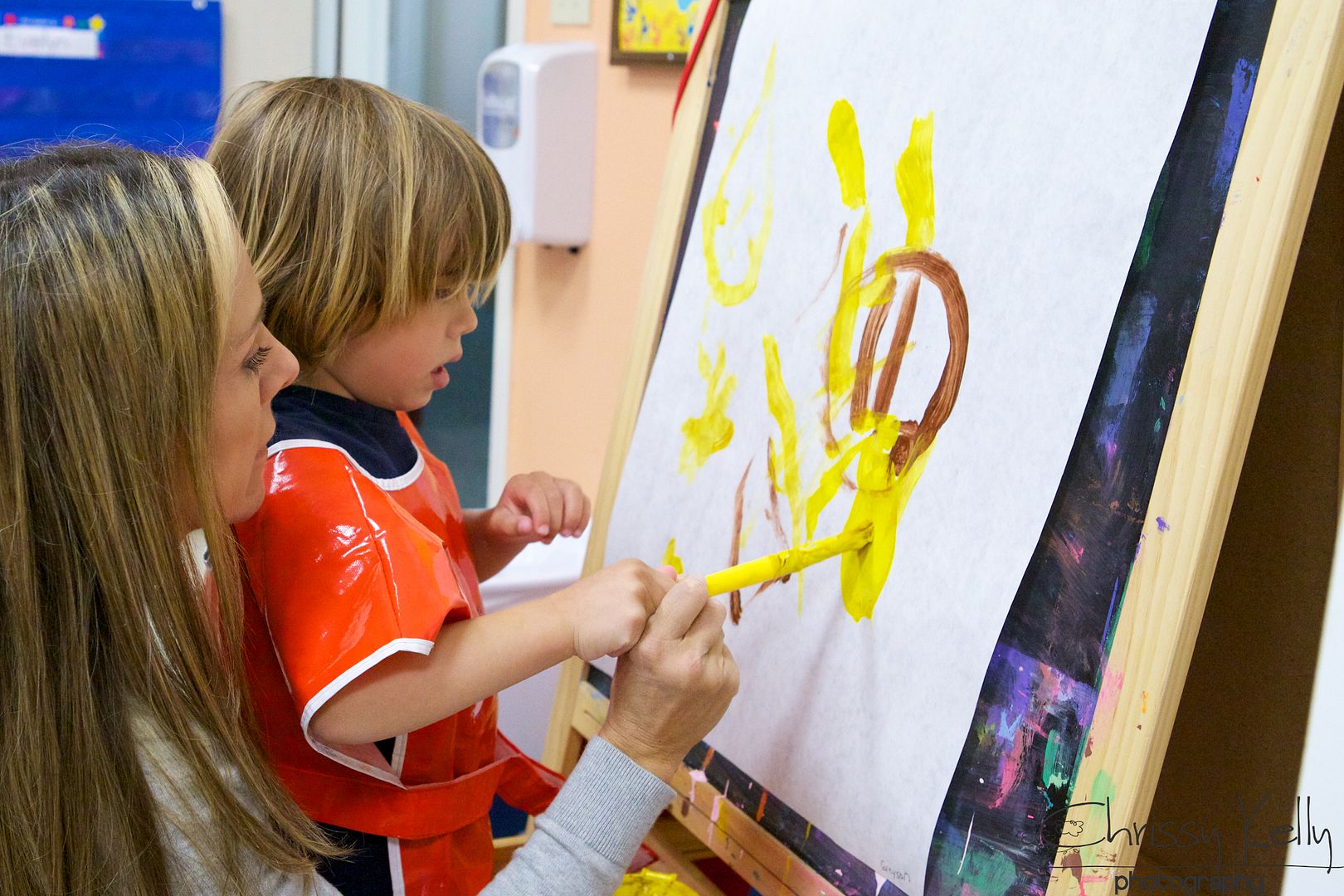 He was just so off today...and I got sad thinking that maybe I had overestimated how well he was doing in school....but then I realized he has actually been off for a couple of days now...
And when we got home it all made sense... Poor Grey had a fever and he's sick...he just couldn't tell me...
And by the way, here is his fabulous school picture by moi...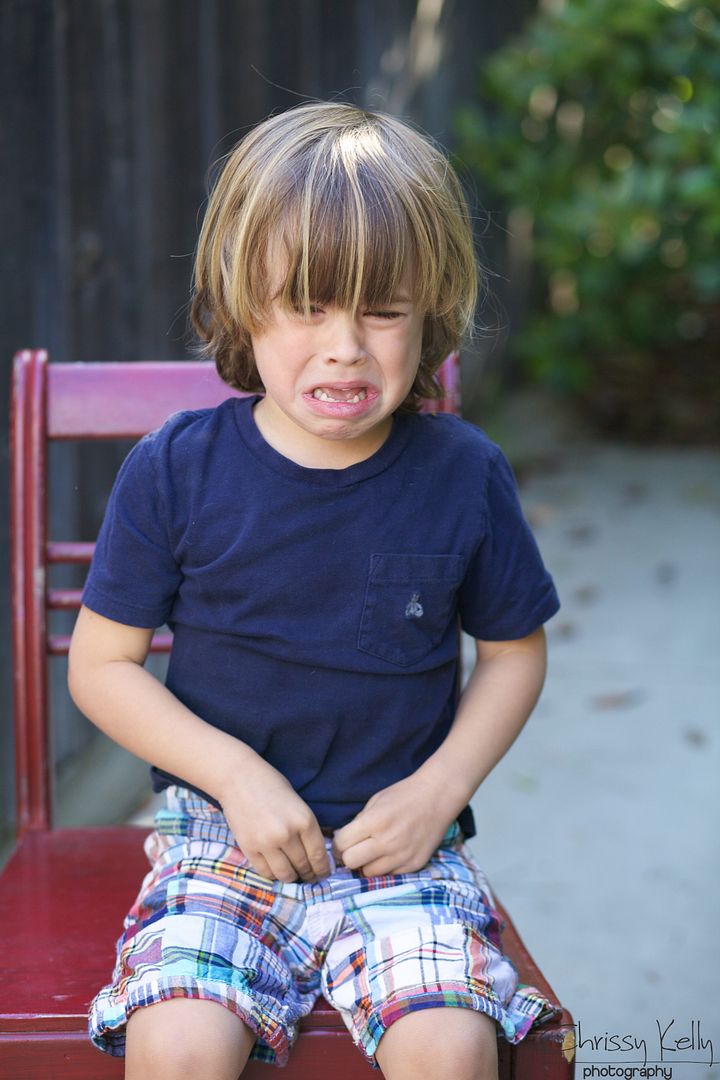 Yes- this was a battle I didn't even attempt... Greyson and I work best with candid shots... Mentally- I couldn't handle the school picture. I just took my white flag and I waved it proudly in the air...but then I snapped this shot just for you...and for me because one day soon it will make me giggle...
That's OK- Parker will be the model in the family... I brought Parker with me to take some pictures of one of the physicians Michael calls on for work. He's a great guy and he takes awesome care of our family as patients too... He's not a stuffy- arms crossed kind of Dr. so we wanted to get some pictures that weren't too buttoned up.
This picture makes my heart so very happy...
My little GQ Doodle... no expectations for Parker and Greyson's future means no limits too...
Have a great Thursday...Don't forget to show up and sit in the front row...
Love,
Chrissy