Today I have a gift for you...
This morning I started to feel sick that tomorrow is Monday...last week was just so hard that by Friday, I was spent. I was even overdrawn... Numerous Behavior Therapy (ABA) cancellations are breaking my heart and making it very difficult for us to get into our needed routine...Some days are hard because I'm a Mom...and some days are hard because of Autism...Friday was the latter...
I had a blissful moment to myself in the bathroom...I sat on the pot for a minute enjoying the silence...and then I swear I thought,
I wish I could get an appendicitis so I could take a little break for awhile
...I daydreamed of lying in a hospital bed- all by myself - reading or something and it was amazing...Sane?
No
. Honest?
You betcha.
Some days I think I am absolutely
not
cut out to be a mom... I think it was a dumb idea and I should have experimented with something else first- like scuba diving or oil painting. And like Pavlov's dog I hear Michael's horn honk when he locks his car, announcing his arrival and I heave a huge sigh. He walks in the door and I just want to say-
You take these little people now. I'm going to bed
....actually sometimes I
do
say that...
This morning I thought-
How am I going to get through this week?
And then I told me-
You don't have to "get through this week"
.
Today is Sunday- all you have to do is enjoy your Sunday
. And in that instant it was just such a relief....5 days of stress was magically lifted off my shoulders... And then I didn't stress about it again. And the truth is- I don't have to make it
through this week
. The week really doesn't exist in the element of non-clock time... We just have to live in the present moment....we just have to tackle the day...
That's called
perspective
...and it's not only kept me alive the past year--it's breathed Life into my Life. It's awoken things I didn't even know were there all along... We can always handle the day. So far as long as you've been alive you haven't met a day you haven't handled... You just show up and you do it. And if the day is too much we can handle the
moments
... So much easier...
We had such a Happy weekend... On Saturday I was honored to be part of an Autism panel discussion at my local library in the Woodward Park area...
Thanks for the pic Kari- and for organizing the event!!!
You see, I am crazy about words, and what better place to find them but at the Library. (Click
here
for their schedule of events like story time or reading to a dog! I swear!) I met lots of cool new friends of the blog which makes me smile.
(A very special thank you to my Friend, Jen Bier for showing up. You are such a good soul.)
Afterwards I met Michael and the boys who were already at a very special 1st birthday party.
Where there were ponies... I swear...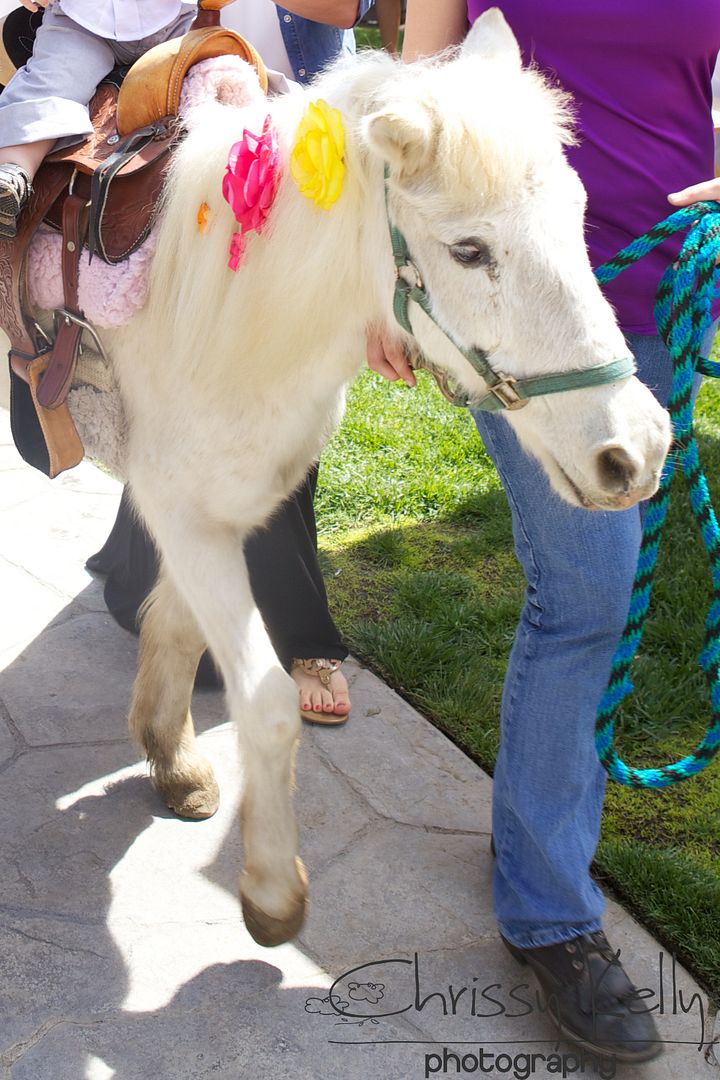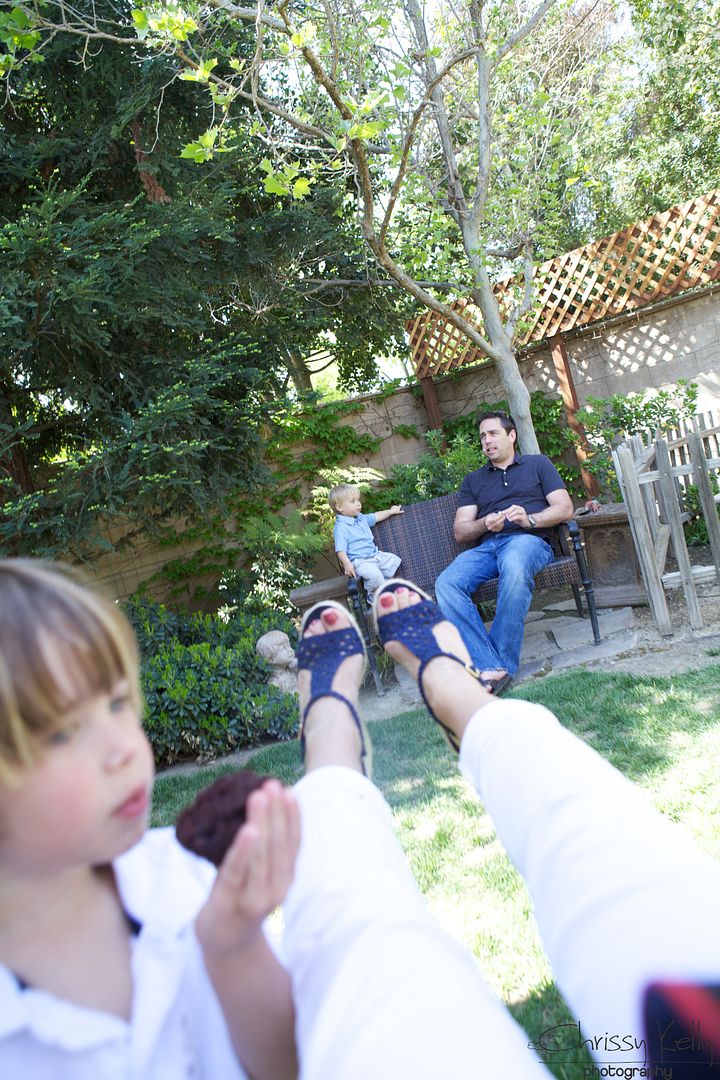 This is the closest we got to a Family photo... I was swinging...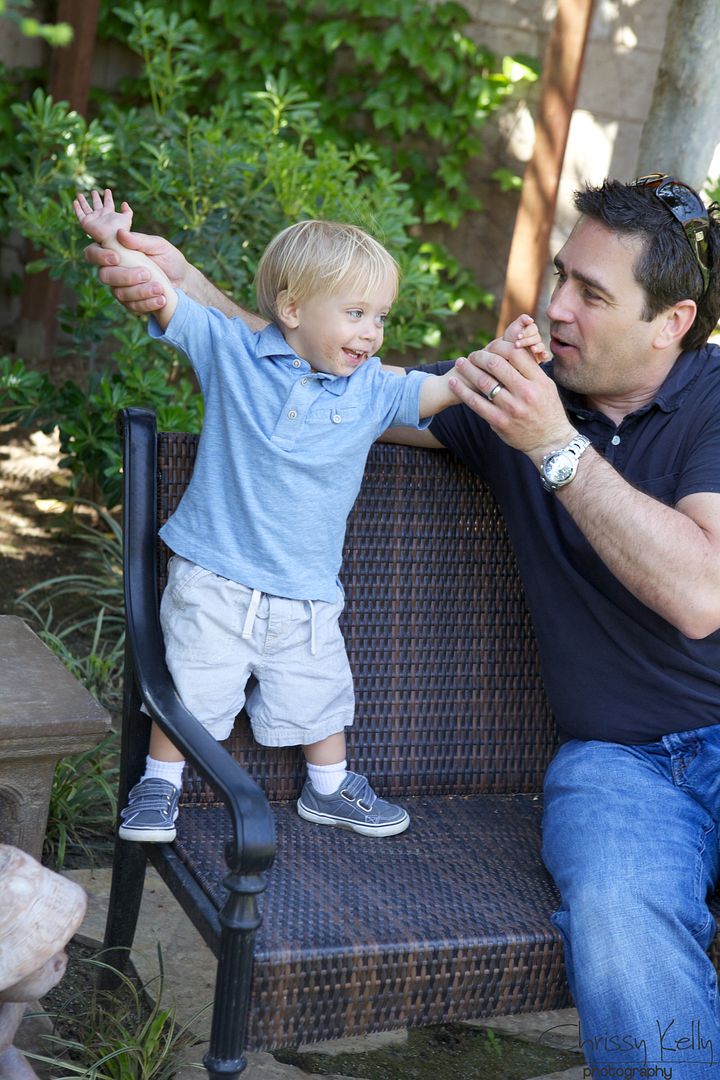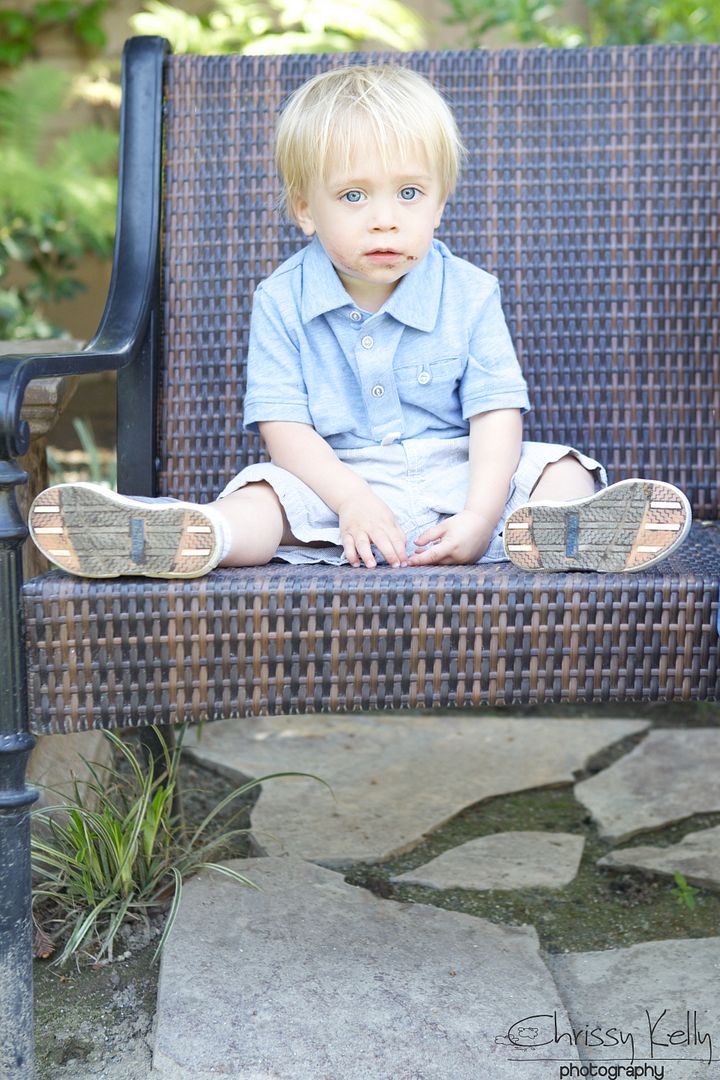 Parker enjoyed his Gluten, Casein Soy free chocolate cake MUCH more than the ponies.
Today we went to a fair in Old Town Clovis called Big Hat Days. I don't know why it's called that... Google didn't know either.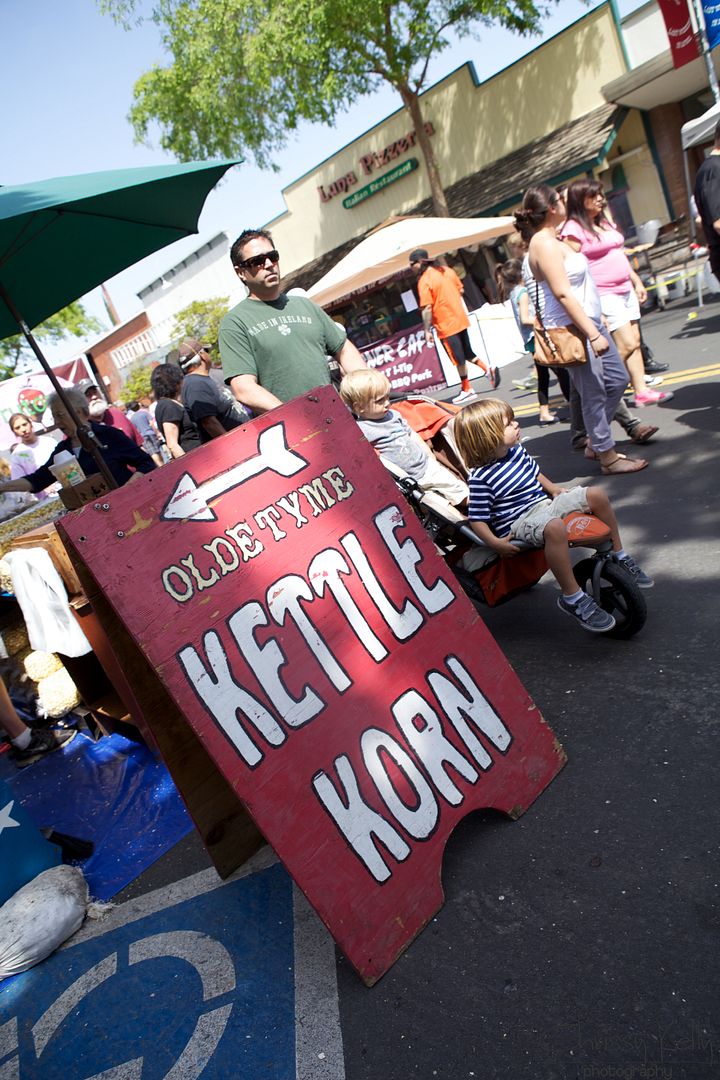 I'm lucky that Greyson usually does good in crowds like this. Some Spectrum kids would find this much too stimulating. There were thousands of people here- but Grey was happy and calm. ABA has helped to teach him how to walk and stay near us (usually). Today he just wanted to ride in the stroller though.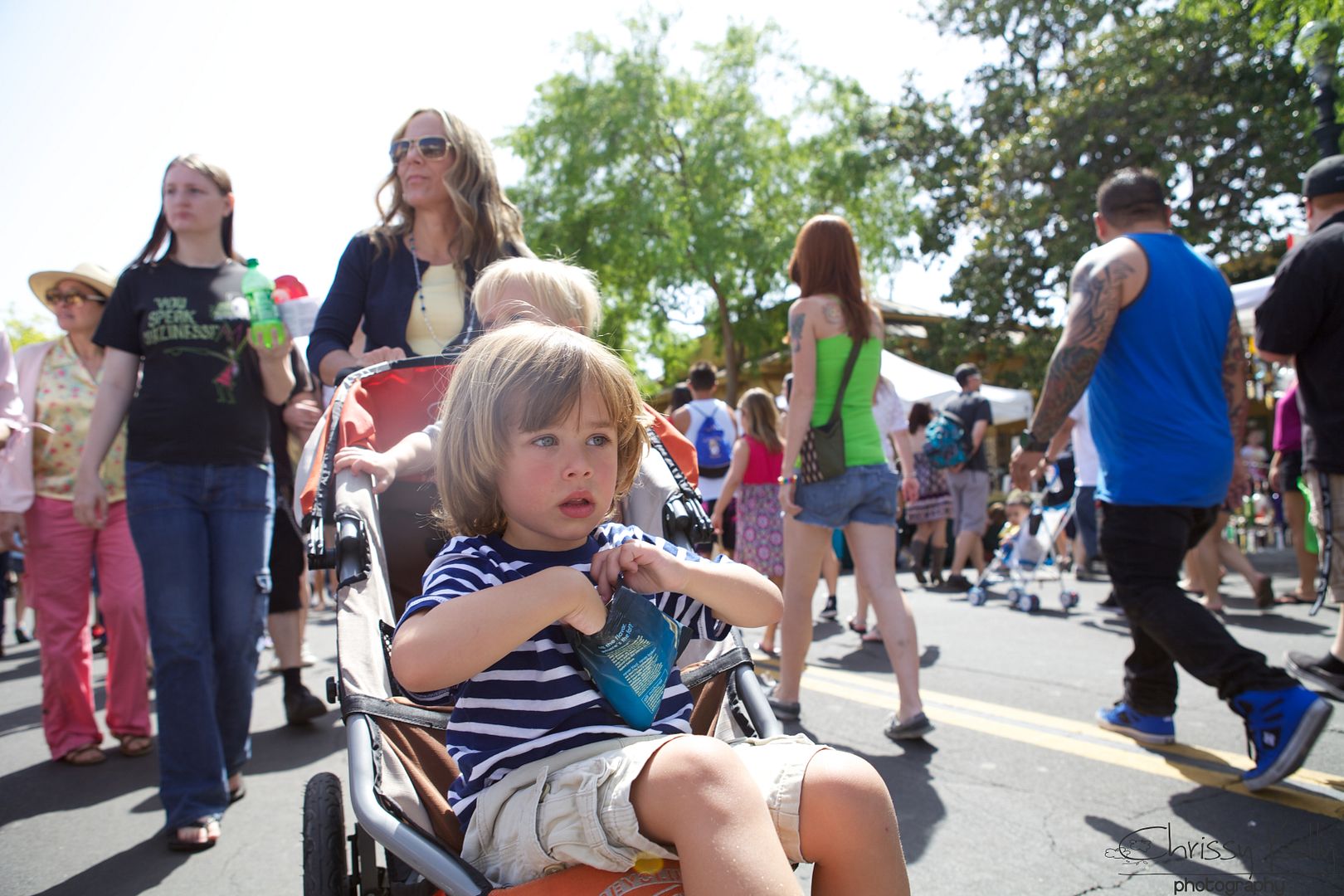 This moment made me so happy... Parker grabbed Grey's head and then they both started to laugh...Greyson and Parker rarely interact with each other. Sometimes Greyson will walk over to Parker and push him over or take a toy- but that's about it. It's like they don't know the other exists and it makes me sad. When I hear other Moms talk about their kids fighting I just think,
Wow...you are lucky they interact...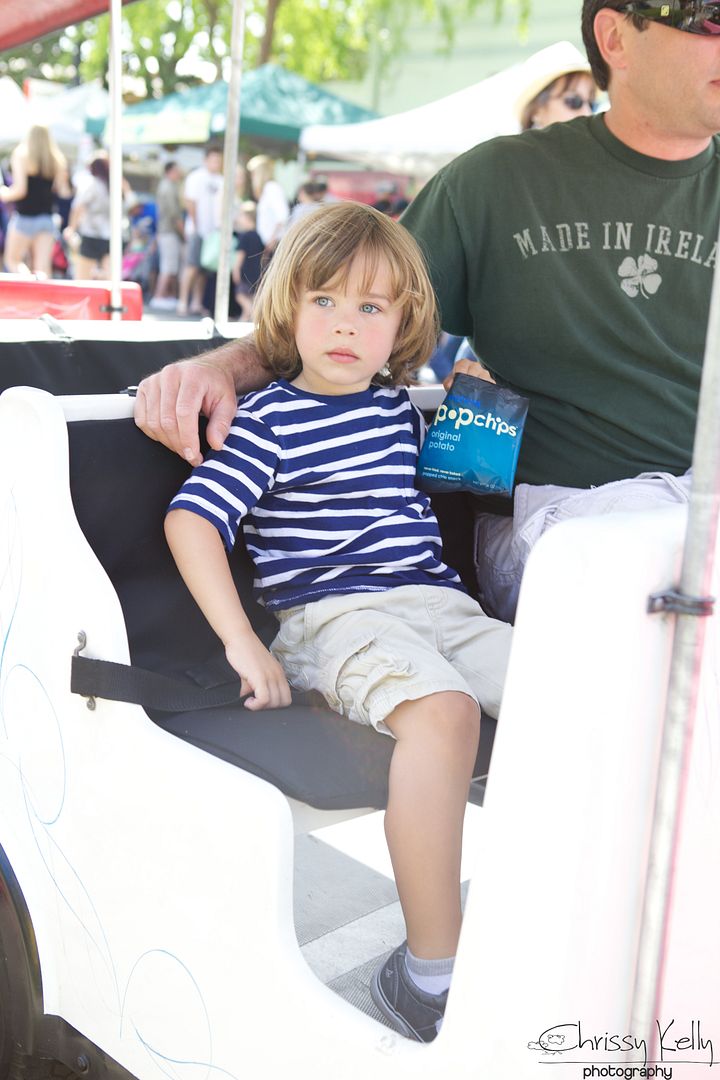 Grey also enjoyed riding the train with Dad.
While they were on the train Parker and I stopped into an Antique store.
Michael gets as excited about antiquing as he does baby doll shopping at Target. Parker on the other hand, Loved it.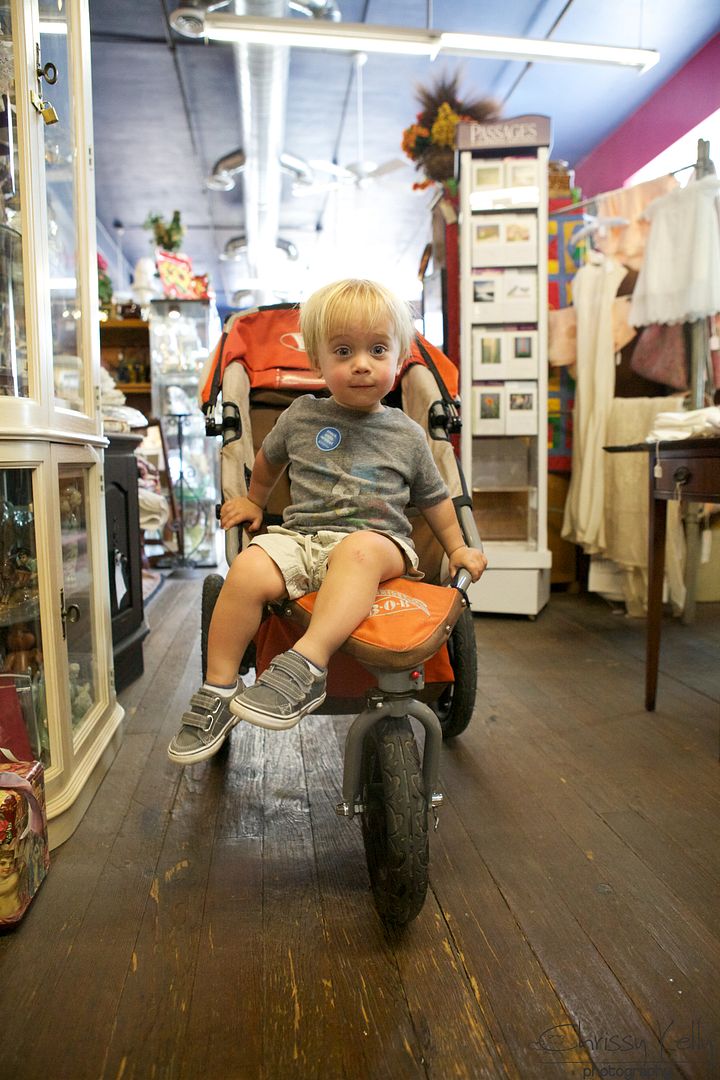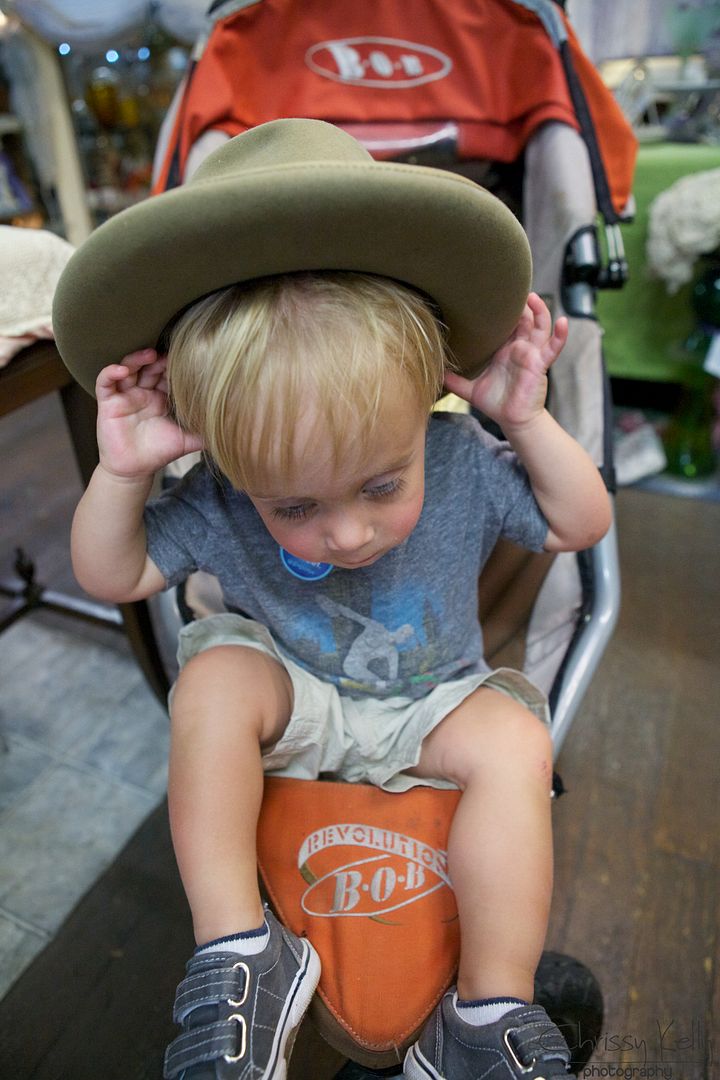 Our contribution to Big Hat Days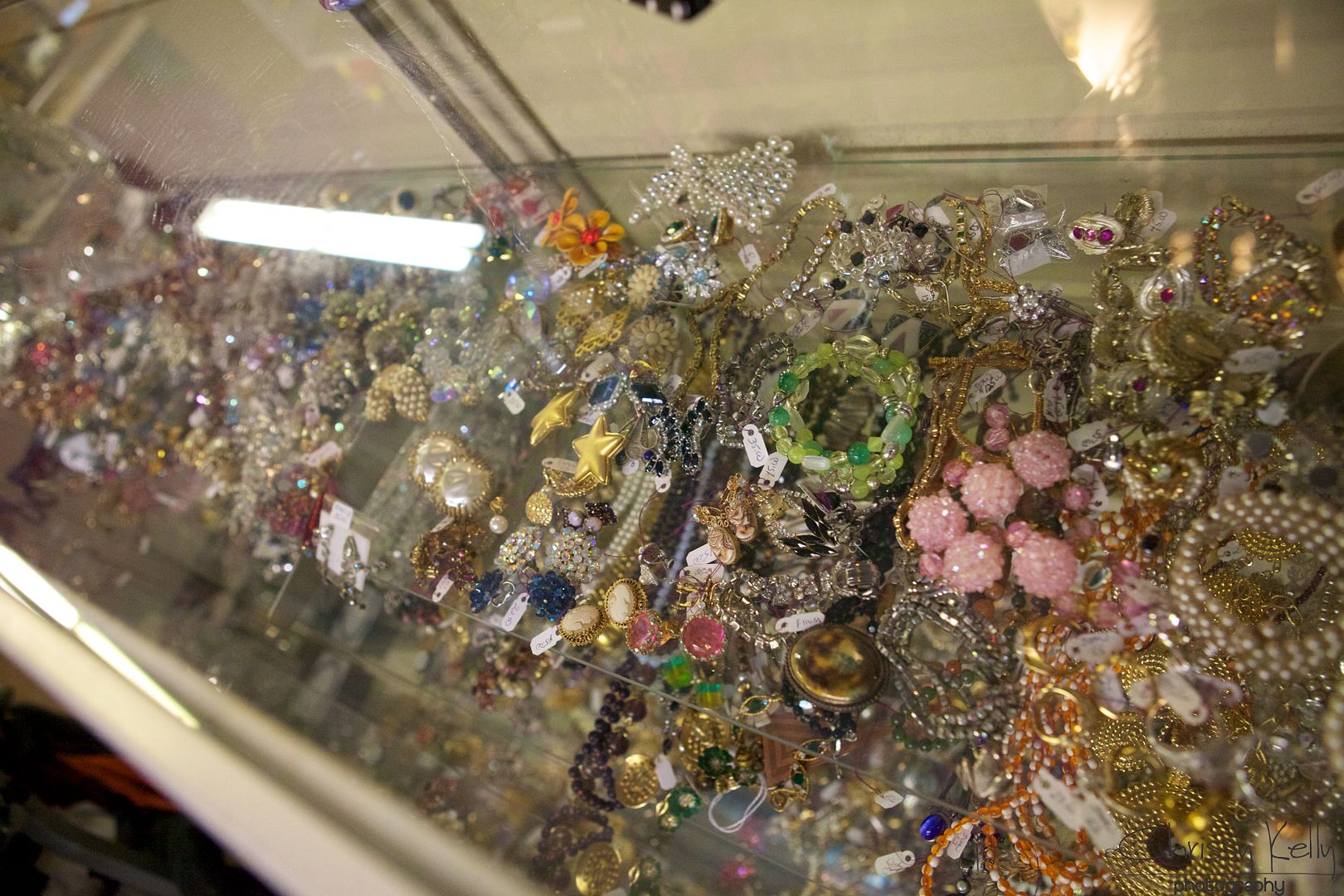 So much shiny goodness...I got 28 seconds to look, but I could have stayed for a long while...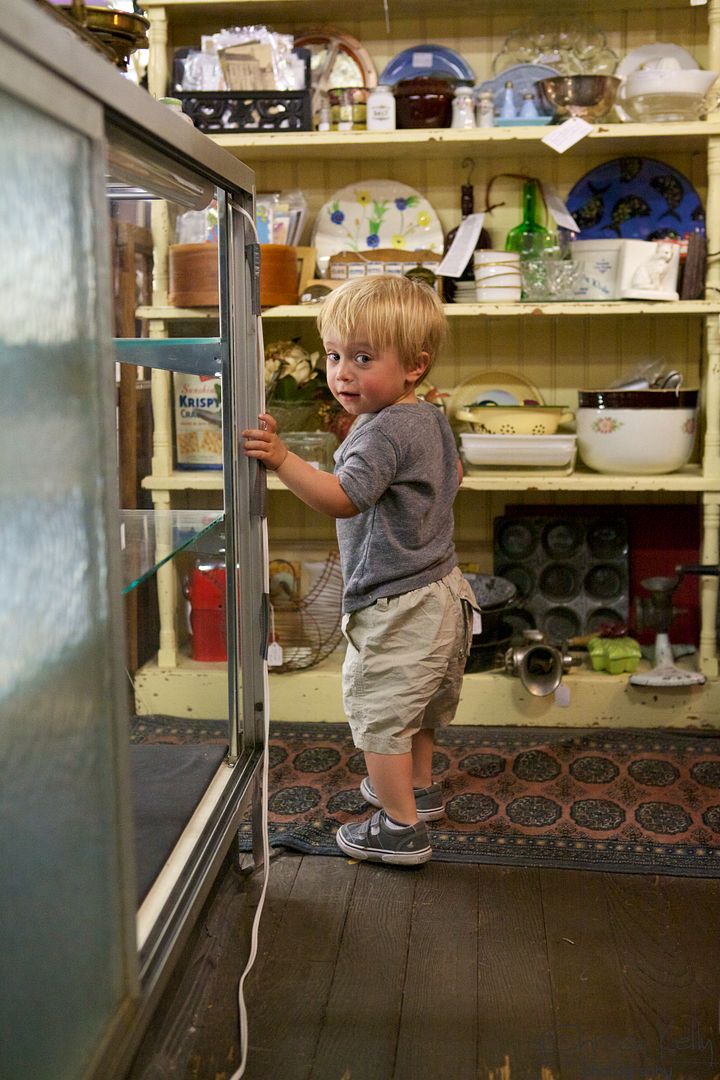 Uh oh...A baby loose at an Antique store...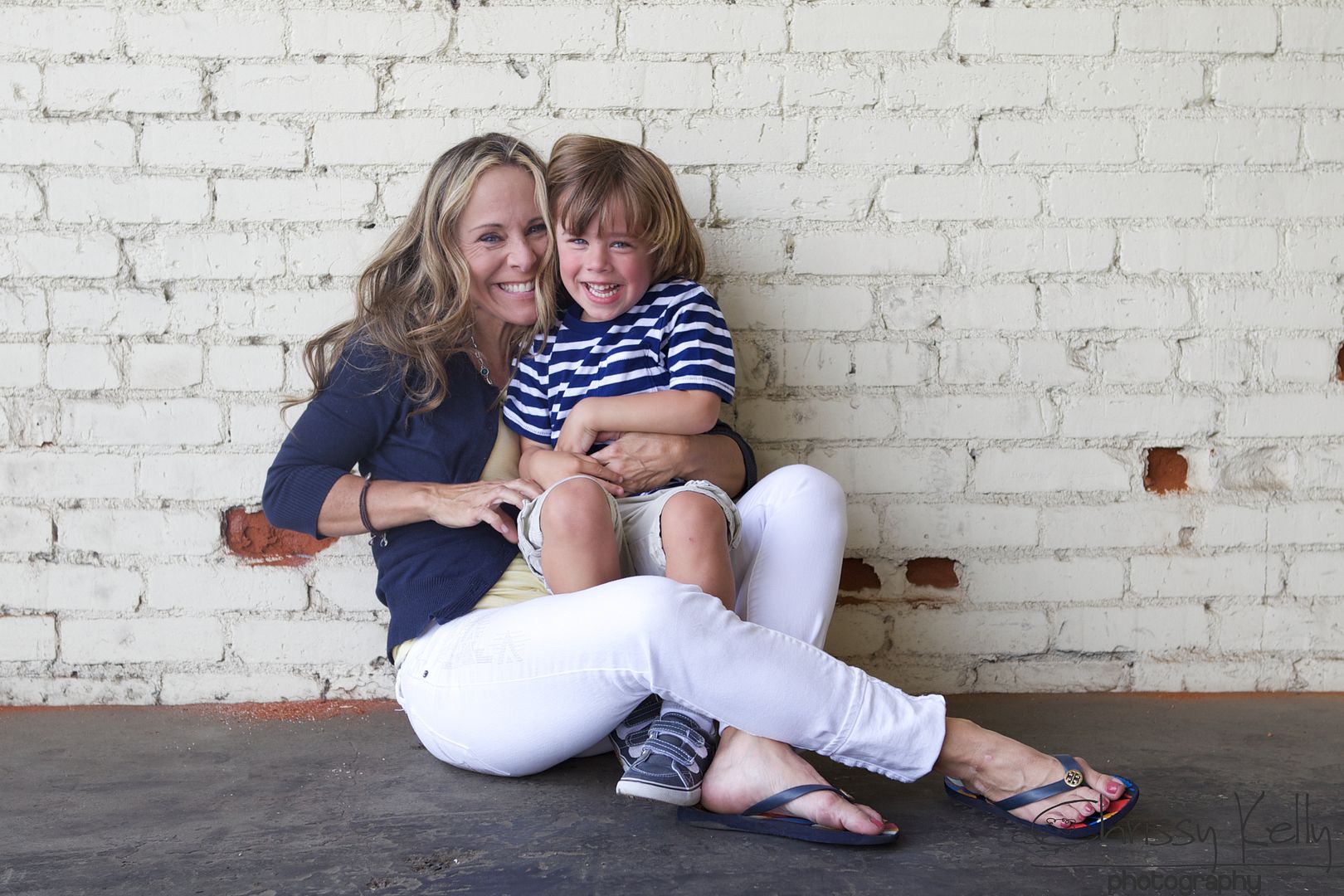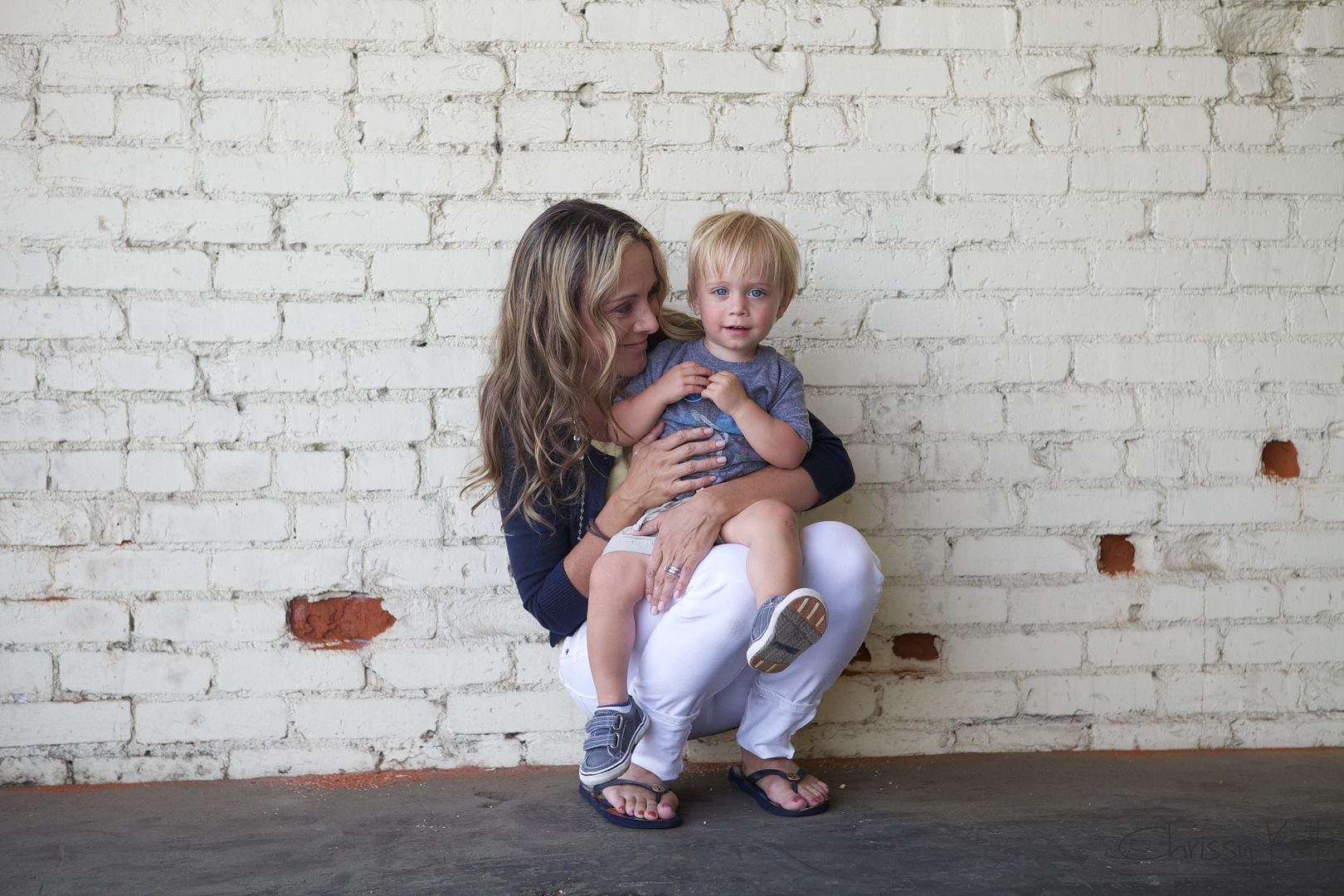 I'm working on getting in the picture... Are you?
And remember how I said that we judge how much fun we have by how dirty we get?
We had a blast.
Enjoy your perspective... 60% of the time it works every time.
(I LOVE that quote!!!! Who knows what movie it is from?)
Come LIKE us on
Facebook
. It will MAKE my Monday!!!!