Today when someone asks,
How are you?
Say
I'm awesome....
No disclaimers- just-
I am awesome.
No-
I'm fine
or
I'm exhausted
,
I'm tired
,
I'm busy
,
I'm frustrated
, or
I'm hanging in there
.
Because you are
awesome
. Simply because you are
you
. You are here on earth for a purpose and you are doing exactly what you should be doing. You were not some random creation- you were God's on-purpose. It's hard to believe me- isn't it? We are conditioned to down-play who we are, our strengths and gifts and beauty. But you are awesome and so am I. So we need to act like it.
It's so easy to focus on the not-enoughs. I've had two terrible nights of sleep in a row and I am so tired...
This morning I had a sitter come to the house for Grey while I took Parker to Speech Therapy. The sitter and I said our hellos and she asked how I was doing.
I'm so exhausted
, I said. And by saying it and talking about it-- I felt even
more
exhausted.
You are such a buzz kill-
I thought while I drove to speech. I decided then -that instead of being
exhausted
, I was going to be
awesome
for the rest of the day. And so I was.
The
Law of Conservation of Energy
says that energy can not be created or destroyed, only converted from one form to another. So I converted my exhausted matter into awesome energy. And I don't care what some science law says- I promise there was
more
of it then. And the more awesome I was the more awesome I became. I swear. Being tired takes so much energy.
How are you?
-
Exhausted
...and it sets a tone. But being awesome
creates
energy.
I stopped by the grocery store after speech. Exhausted me wouldn't have noticed they sold balloons at the store but awesome me bought one in every color for the boys. When I was checking out and the cashier asked me how I was doing- I had to pause- to remember the right thing to say...
I am awesome! How are you?
I noticed the difference in others. Their face lit up and I'm pretty sure they became a little more awesome too.
I love watching Grey when he finds his awesome. He doesn't hide it at all.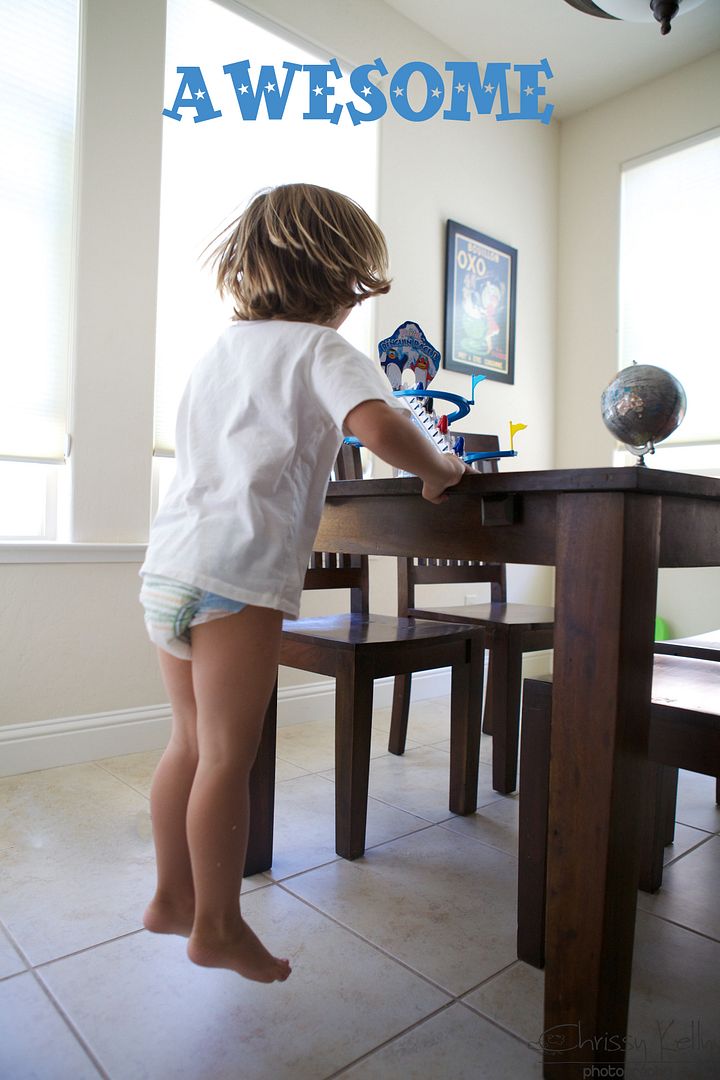 And if I would have been exhausted we wouldn't have run out the door to catch this... and it was one of my favorite moments of my day.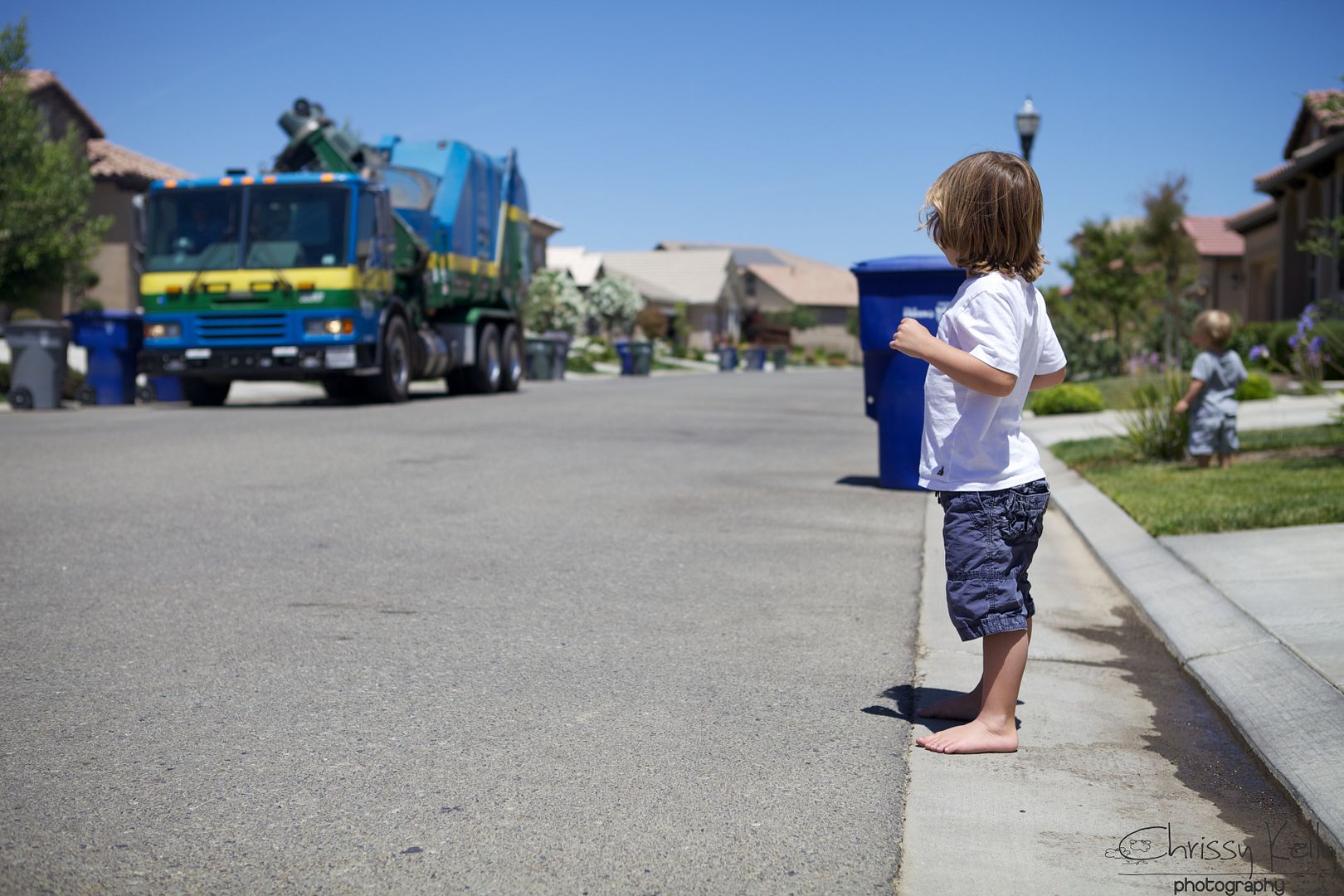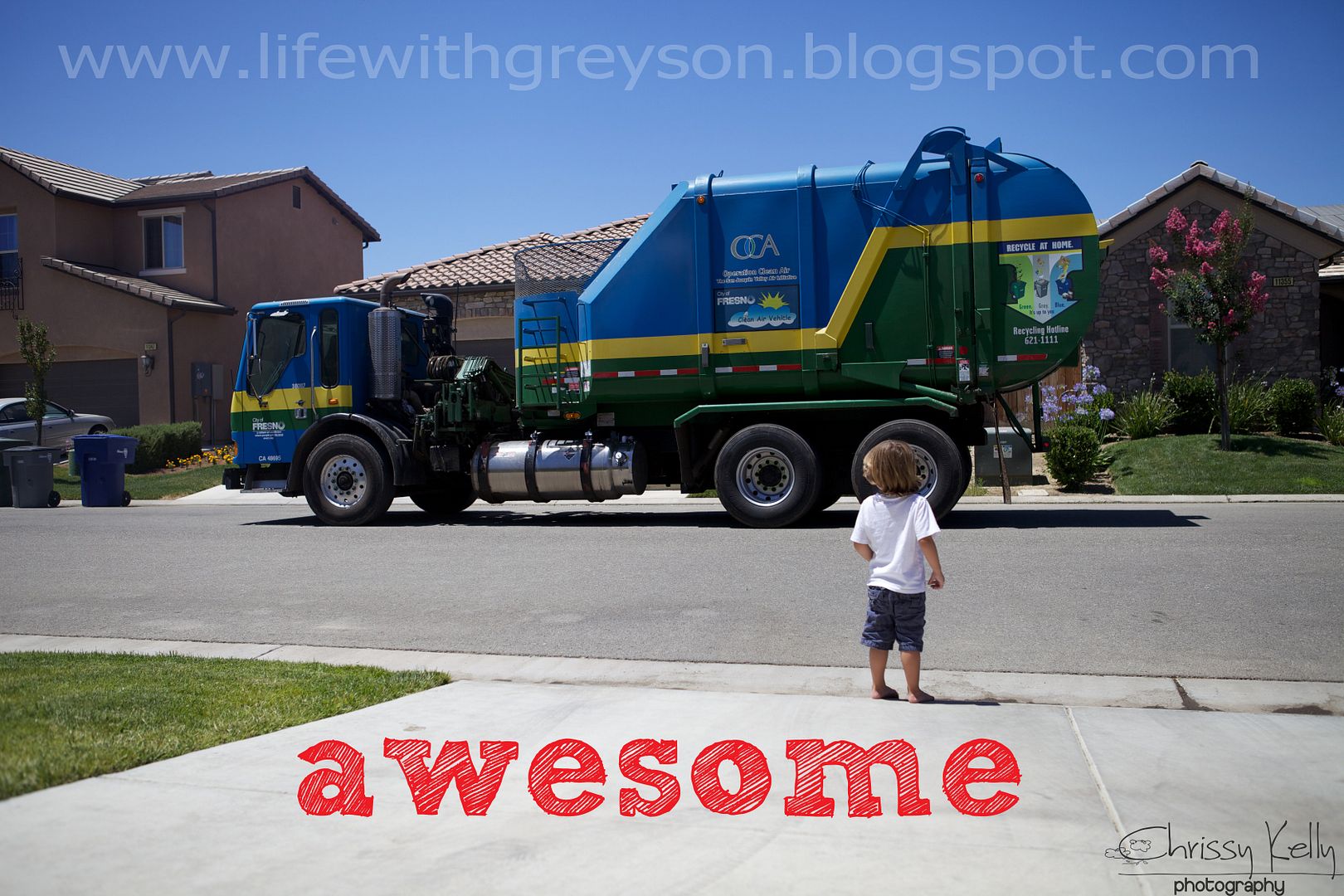 Exhausted me would have for sure skipped doing any kind of exercise today, but awesome me said,
Just get your shoes on and just go for five minutes.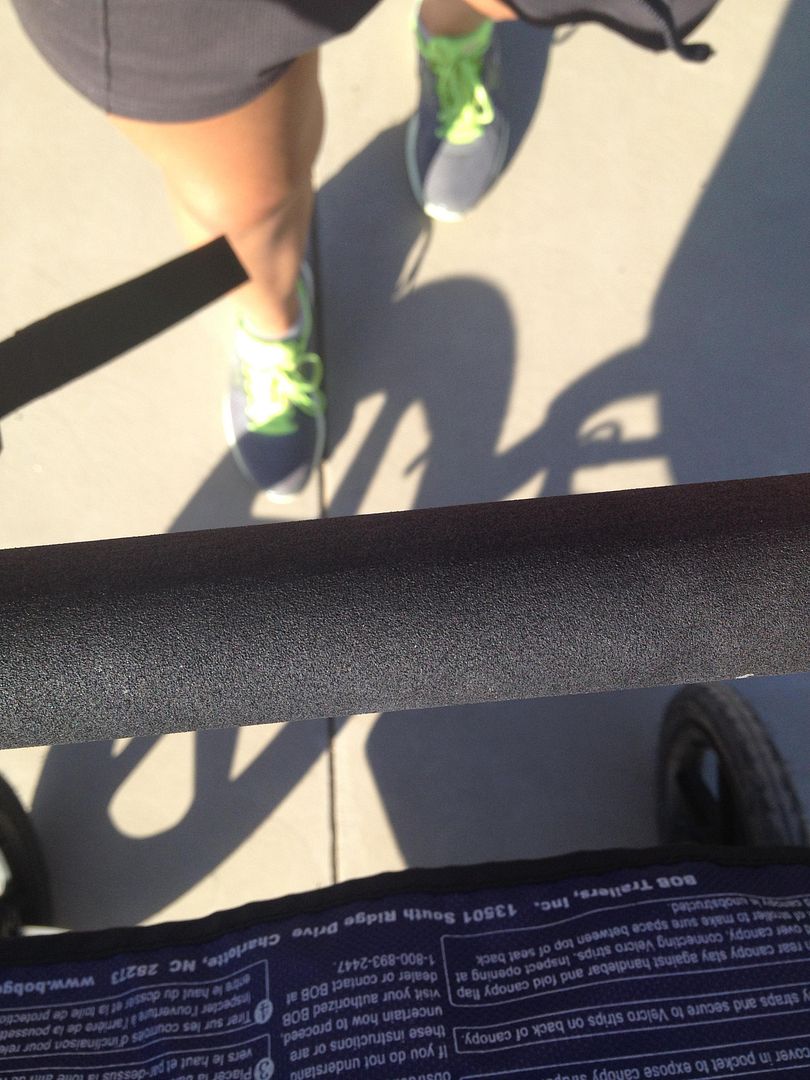 Thank goodness for my awesome double stroller and my two awesome boys that sit in it. And wouldn't you know- awesome me ended up going for 45 minutes instead of five.
The husband is out of town for work. Exhausted me probably would have eaten tortilla chips and salsa for dinner while standing up at the kitchen counter, but awesome me decided to go somewhere to grab a sandwich instead.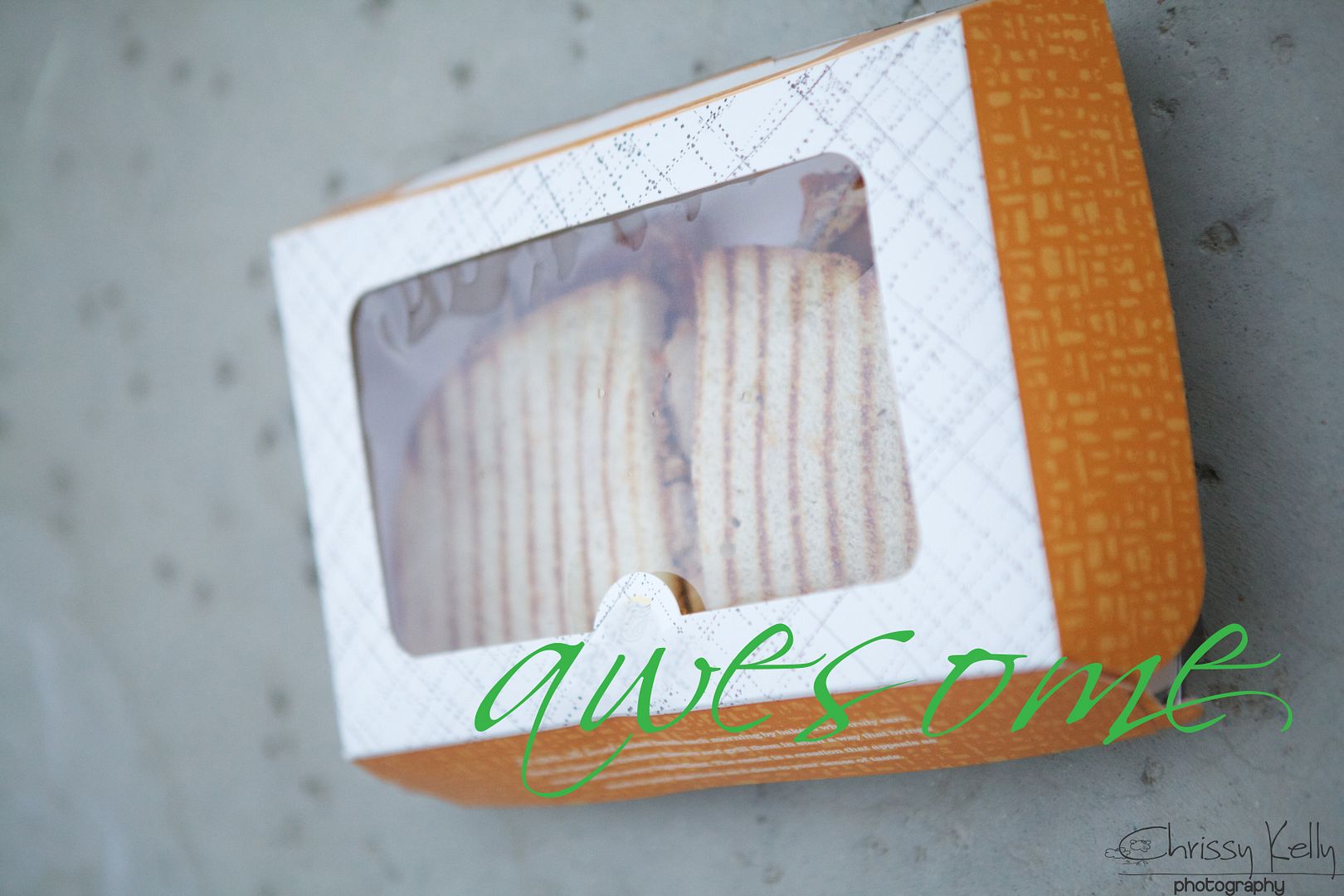 And it even came in an awesome little box, like shoes...awesome.
And the balloons created lots of extra awesome all day long.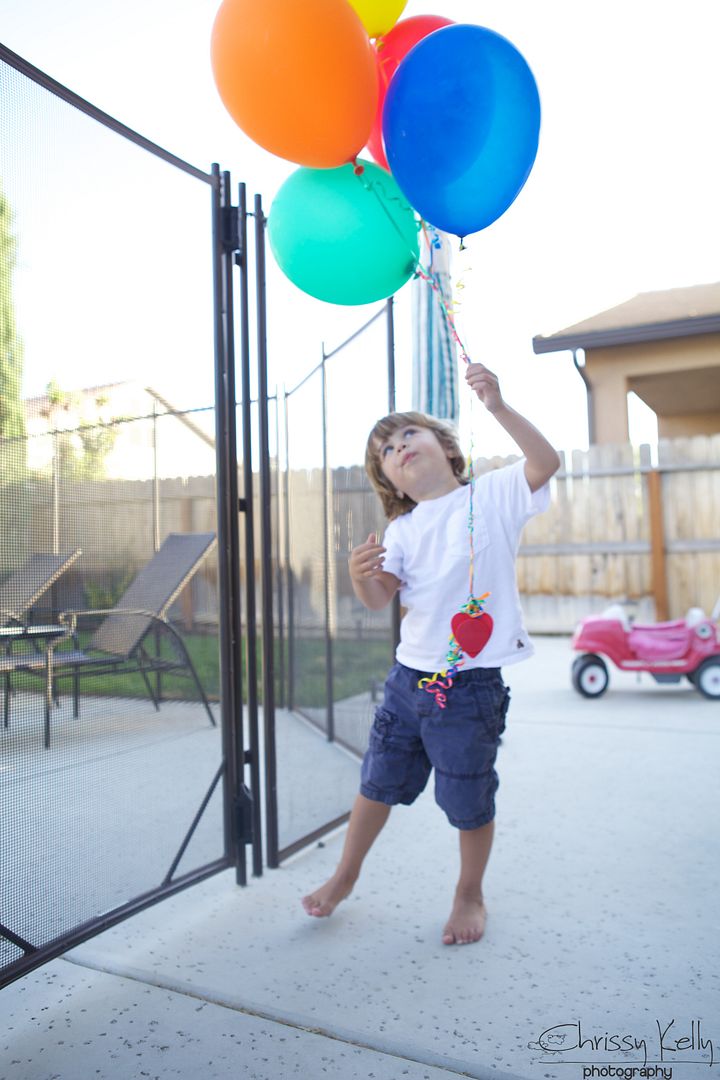 Apparently balloons are awesome swimmers.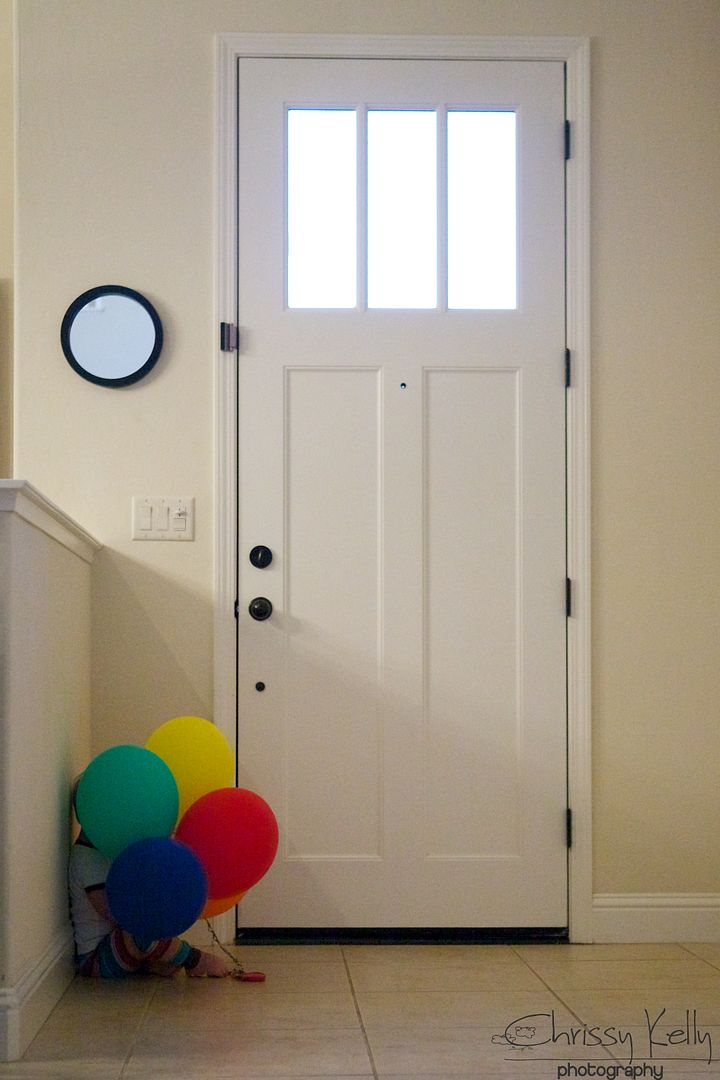 Do you spy Parker? He just sat there in his own little created awesome balloon room. And I kid you not, as I type the balloons are even in bed with Greyson and I. So I'm going to go to bed now and catch up on my awesome sleep. But I think you should be your awesome you tomorrow too. See what happens.
Much Love,
Chrissy
Come say hello on Facebook!