I usually write Sunday-Thursday every week, but I have so many new Friends and I'm just so excited that all my silver and gold friends are here together so I want to offer you a popsicle so you will stay at my house longer.
Plus I have a little time before I have to leave for a very fancy and important party... okay fine- I mean sushi take out in my bed.
I am learning to be happily mediocre at the things I am mediocre at. I'm working on pouring less heart into my mediocre and more love into the places I rock.
I'm a horrible cook- like laughably bad. Like I can burn rice- in a rice cooker. Truth. And I can't follow a recipe- because I don't get to be creative at all and then I just get so bored. I am not a good house keeper either. Sometimes I pull my sweatshirt sleeve over my hand and wipe window sills and call it dusting. I don't do my laundry- the husband does.
Certainly your children are better behaved and wearing cleaner clothes than mine.
I don't really have a signature style of clothing. I don't know how to match tops with pants with accessories so I just find something simple that works and wear the same version of it over and over again.
There are lots of moms feeding their children better, healthier and possibly even organic snacks. I promise your kids eat more vegetables than mine. Mine don't even like ketchup- I thought all kids liked ketchup? Isn't that some law? I've tried so many times to sneak vegetables into unexpected places but they are on to me. I mostly gave up awhile ago.
I'm not crafty at all. I can't do Pinterest projects, which is probably why I find this blog about Pinterest Fails so fantastic and hilarious. I'm rarely on time, my car is DISGUSTING. I could go on and on.
When it comes to parenting I'm not the best at any one thing. Except for one thing, I am amazing at being in love with my boys. Soaking em up. Getting annoyed and overwhelmed and yelling and loving all at the same time.
I am better than anyone at soothing Parker after he wakes up from a nap.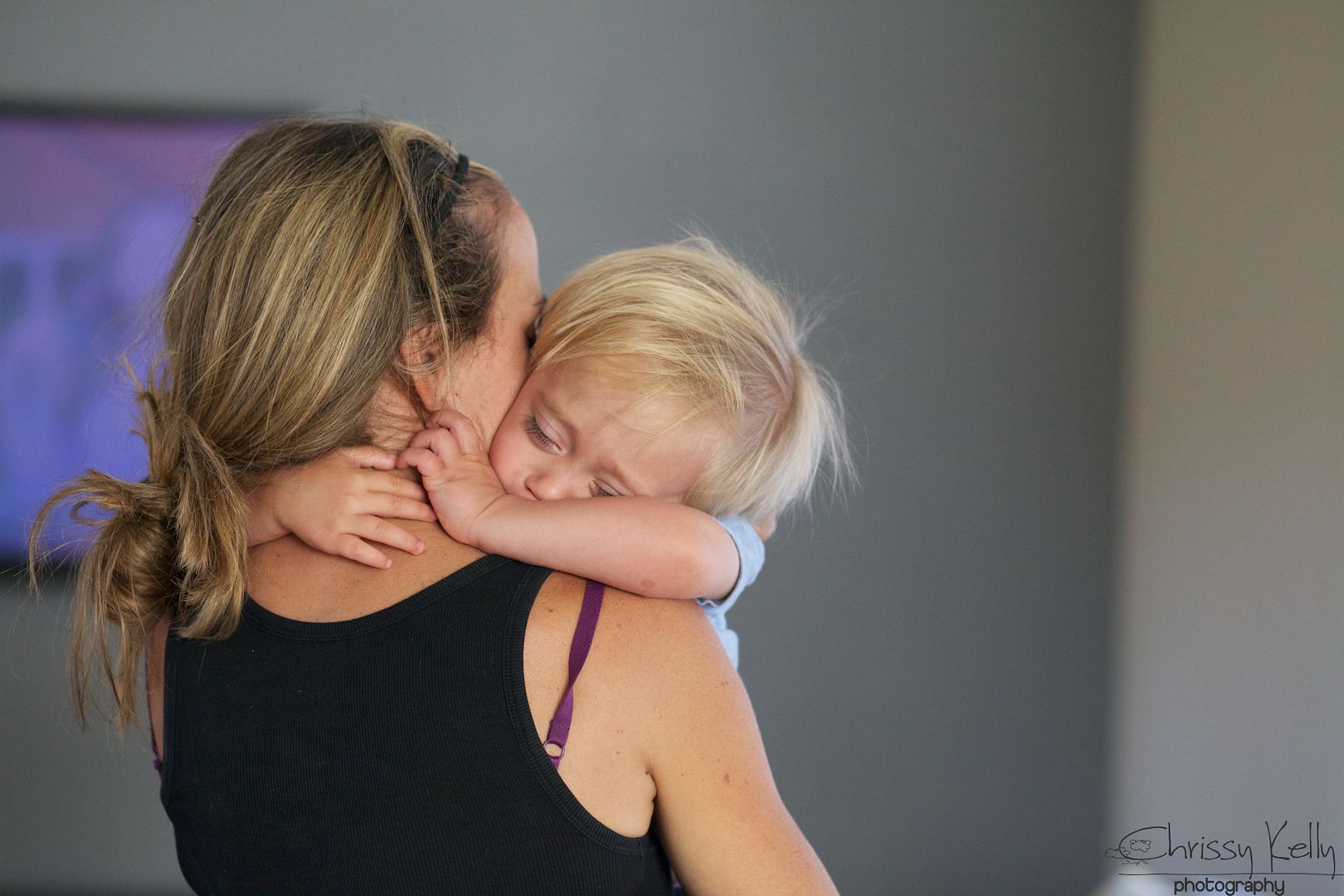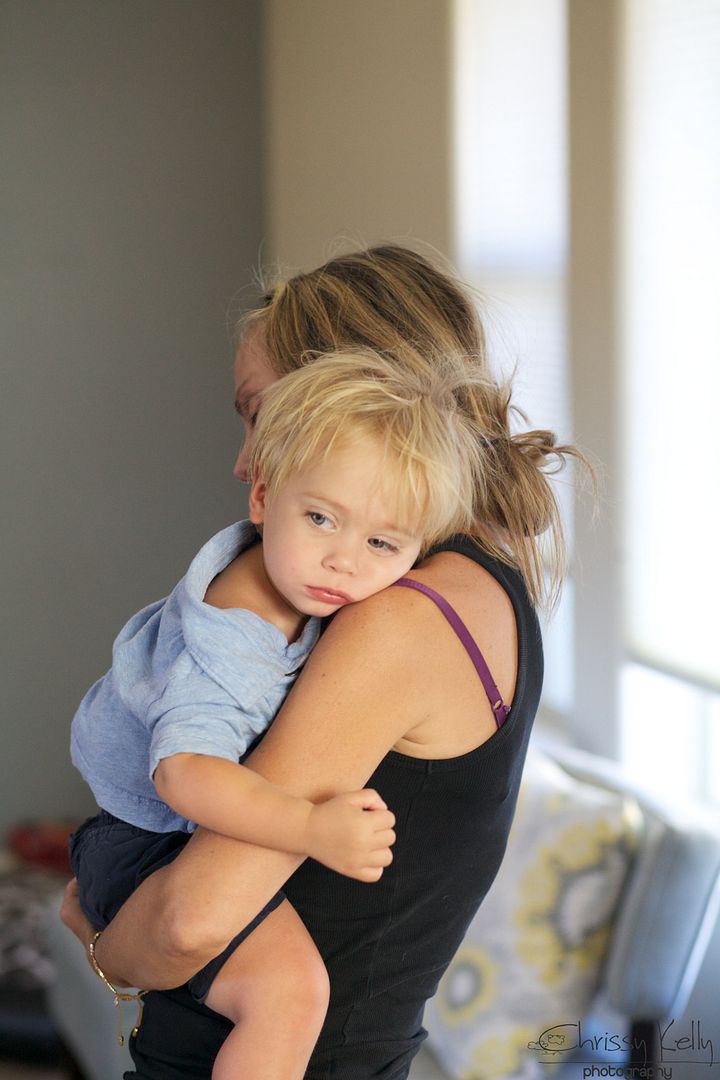 And Grey thinks I can do almost anything. His balloon popped- he didn't even freak out- he handed it to me...
Boooooooooowwwwww, he said... Because he thinks I'm capable of blowing up popped balloons. So of course I quickly ran to the drawer and grabbed a new white balloon and pretended like I was blowing up the broken one. I'm not ready for him to know yet that I'm not magic.
And the whole time I blew up the balloon he just jumped up and down and flapped he was so happy.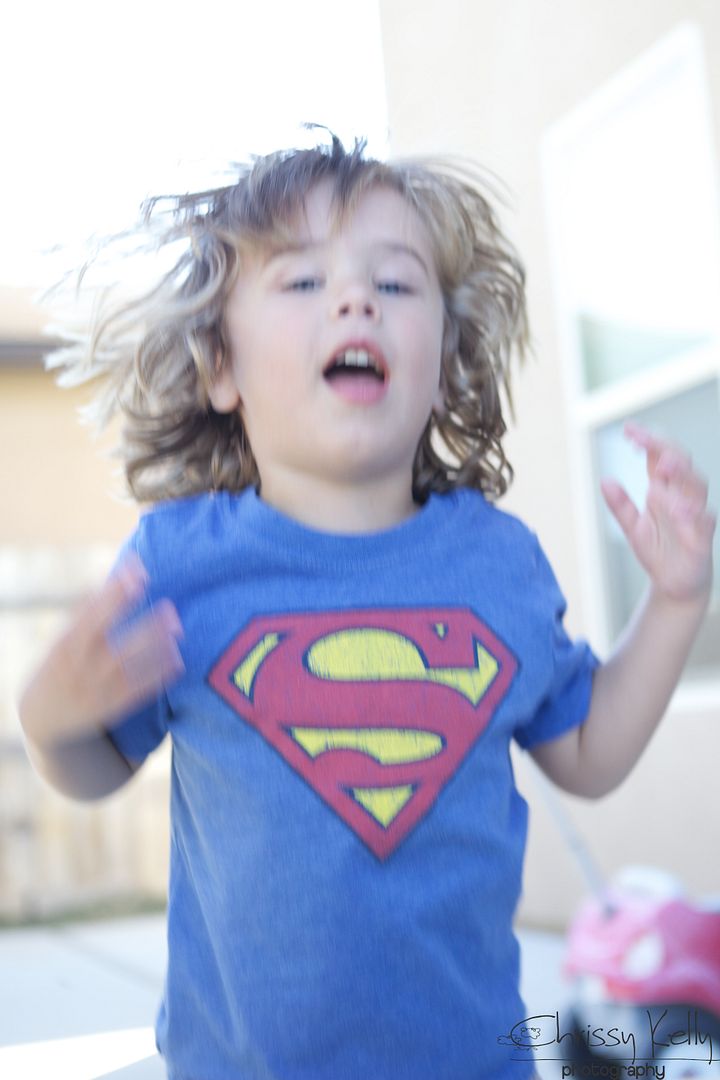 I'm good at making Greyson happy.
You are a master at loving your loves too. Unbeatable in fact. Isn't that the biggest part of what it's all about really? We beat ourselves up over the little tiny things- like if they are eating enough vegetables-or our house isn't clean, but the big things- like loving big- we often fail to notice. I think we should take a minute to notice.
I'm also good at writing. I'm a terrible technical writer- but I am a good feely writer. I put a spout into my heart- which hurts a little at first but then just lets the love pour out. I take good pictures. I've never taken a class on it- but I know they are good because they make me FEEL. My pictures grew a soul after Greyson was diagnosed with autism. I've been shooting in Manual mode for almost 3 years now. I had to learn how to use every facet of my fancy camera quickly and efficiently in order to capture his soul which sometimes hides from his eyes. The pictures I took before I learned how to shoot in manual mode often made me so sad because they just didn't capture the boy I knew.
I can tell with one click of my shutter if Grey is with me or gone somewhere far away inside his head. Sometimes I take 100 to end up with a couple that makes my heart sing.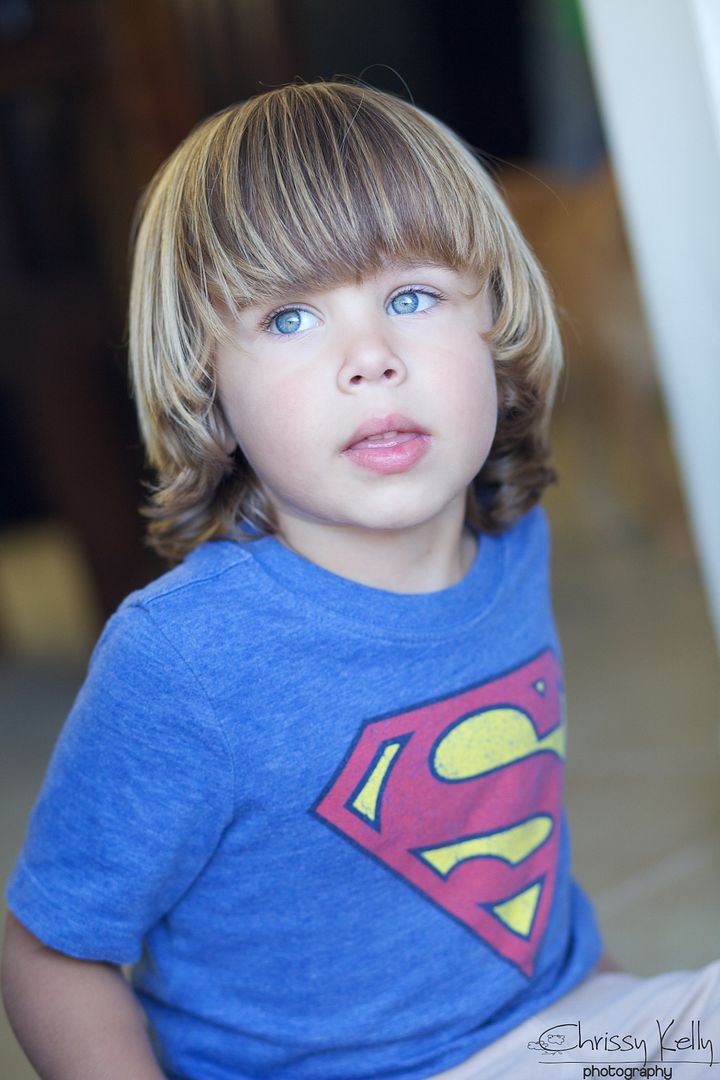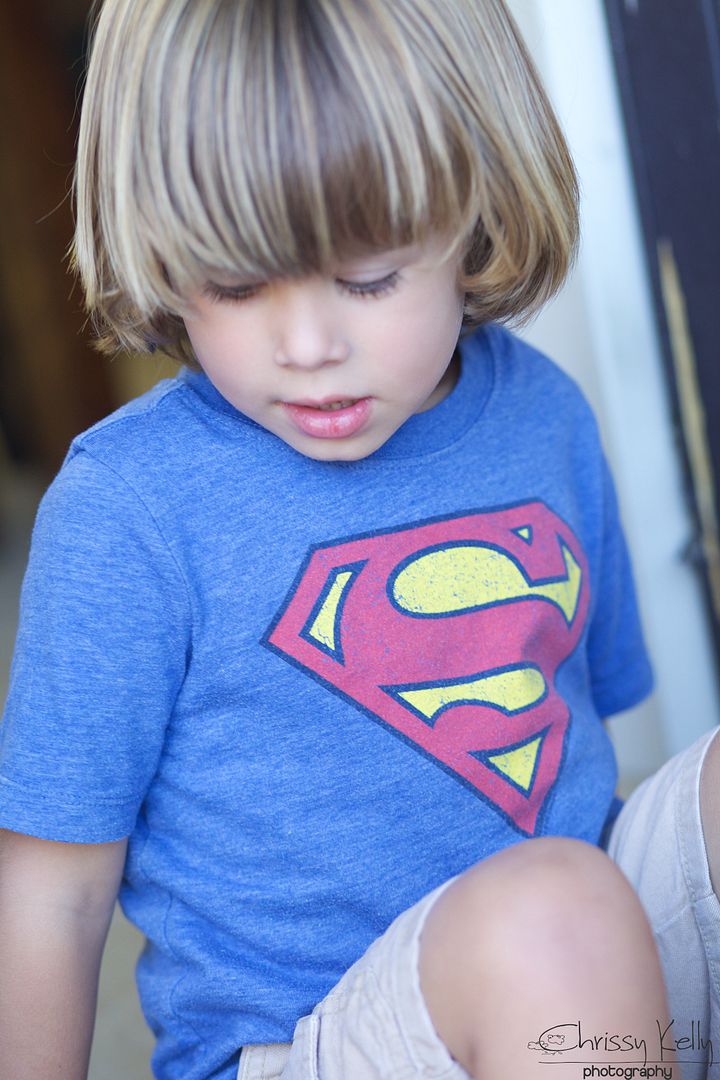 That's the key to taking good pictures- a willingness to take lots and lots and lots of bad pictures. I think that's the key to living a good life too- being willing to try over and over and over again if we don't get the results we want at first.
A moment of eye contact with Greyson is fleeting...I use tricks to try and get it. But my camera captures it for forever and it fills me up. His eyes were dark and I couldn't find him in them all day yesterday, but today his eyes were bright. He was back.
If you are like me- it's hard to say I am good at (blank). It was just so hard for me to say that stuff-which is why I am practicing. That's not humble or polite, I say to me, that's boastful. Aren't you full of yourself? There are many trained photographers so much better than you. And what makes you a writer? Because you write a blog? They let ANYONE write a blog.
I work at telling that mean girl inside to shut up. I'm practicing living larger than I give myself credit for. I'm practicing finding a new peace with the mediocre parts of me. I'm practicing getting self-worth for who I am and not the tasks I accomplish.
Want to join me? Don't focus on what you aren't awesome at. I promise there are things that you rock that no one else can. Focus on those things.
Usually its not you I compete with anyway- it's me. It's the type A, tightly wound, control freak me- on her very best day...the day where everything is clean and put away and I fixed my hair and wore makeup and didn't burn the rice and returned all my emails and phone calls and I worked out and worked with the boys patiently and calmly and emptied the dish washer and there are clean sheets on the bed and my to do list is totally crossed off. Yep, I compete with her.
The truth is, I'm a regular everyday mom and wife having sacred and everyday moments.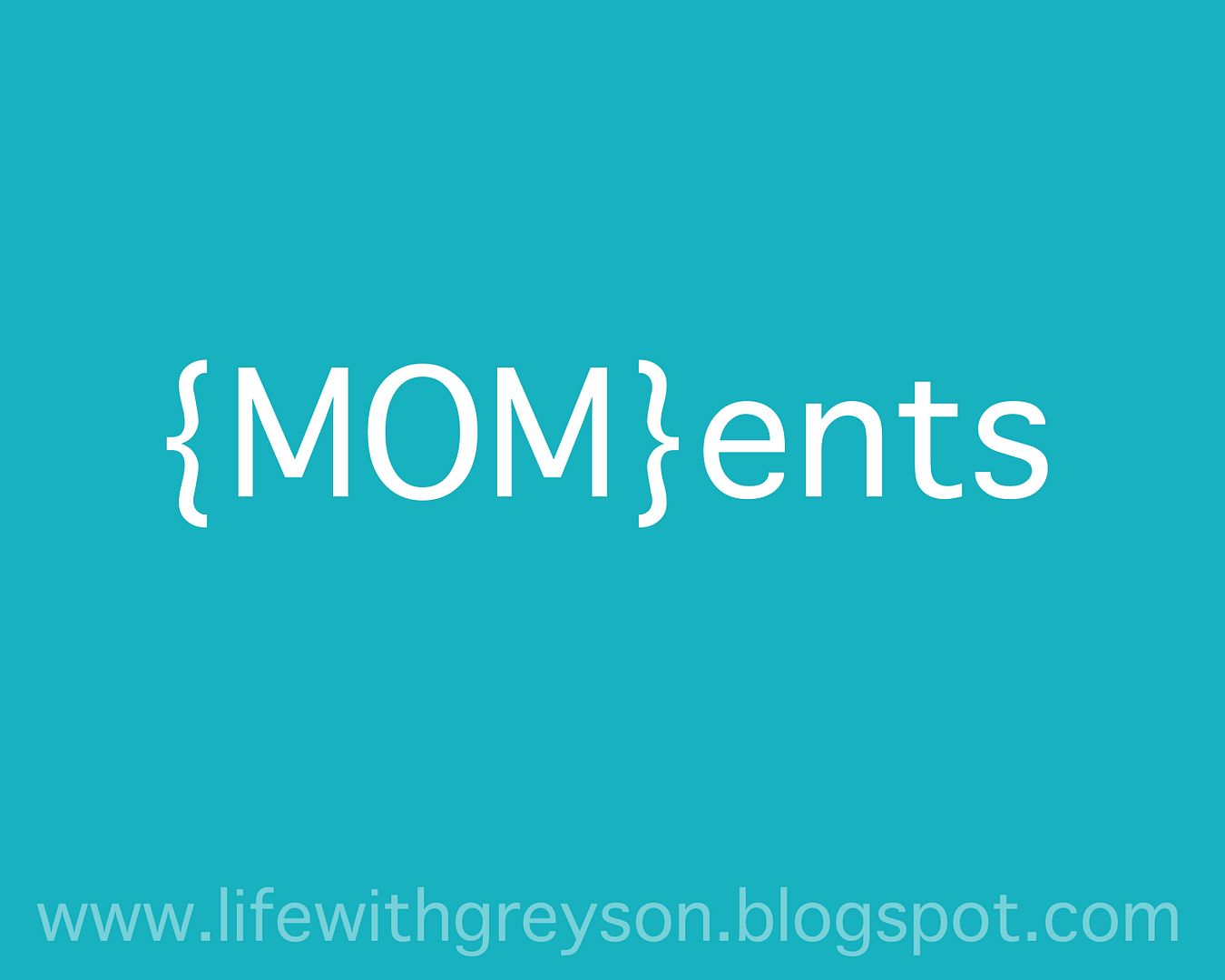 Notice I didn't say just a mom- because it's important and sacred work- this parenting gig. But I am like you. Or different from you but the same as you still. I'm just a regular old girl who feels a lot scared and a little overwhelmed at times. I'm glad you are here on this wild joy ride with me.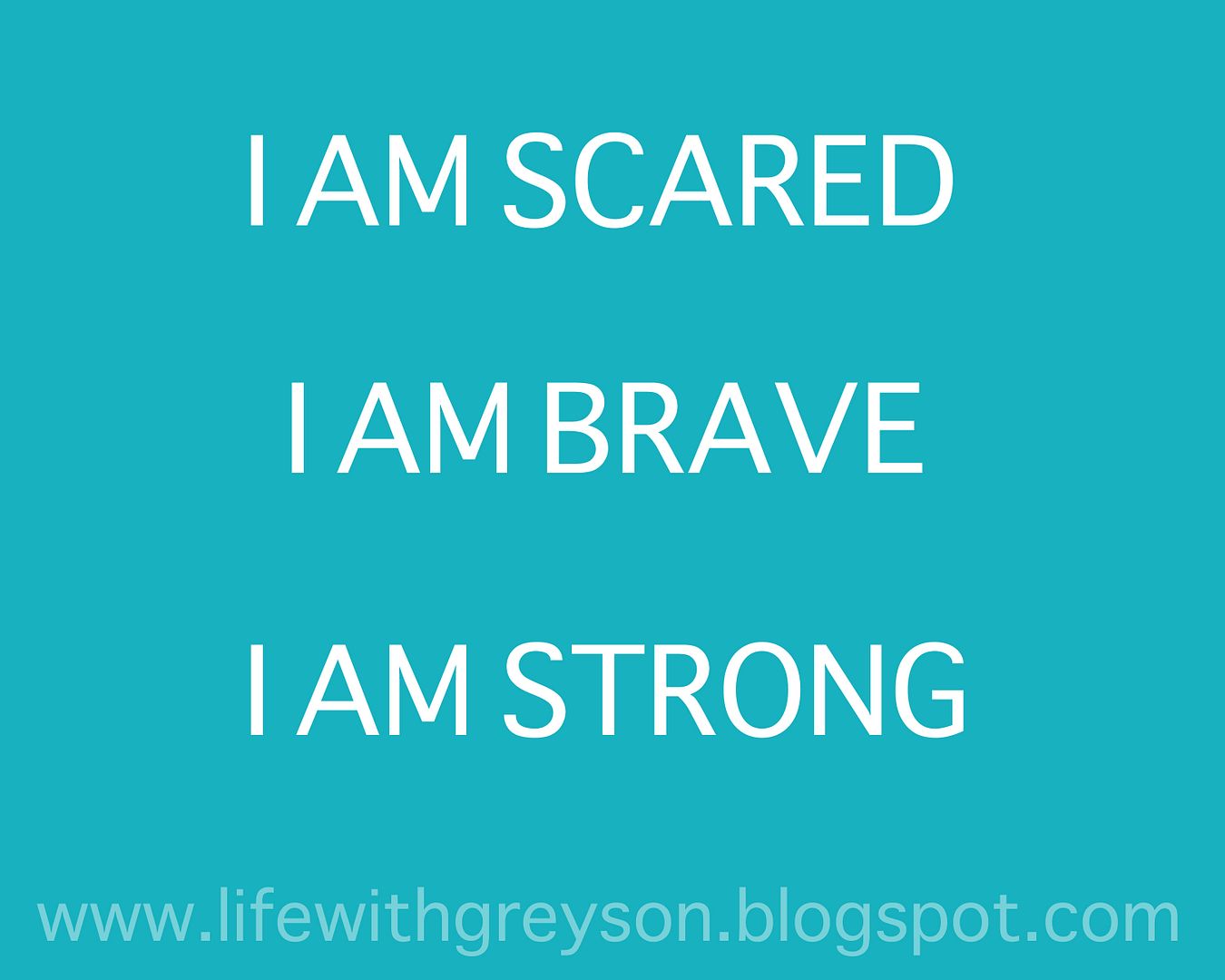 Are you that too?
Have an amazing weekend. I'll talk with you on the other side.
Come see Life with Greyson + Parker on Facebook...
Love,
Chrissy