Life is disappointing. Painfully mind-numbingly disappointing. Over and over again. We protect ourselves and try not to get too disappointed, but it never works.
And so we keep feeling. And feeling. And feeling and feeling and feeling...Much much too much sometimes.
Because it's worth it. Because we have to. Because that's what it means to be alive. And because not feeling is much worse than being dead.
And in that period of time, we were on the front page of The Fresno Bee.
(And that same segment reran on the Today Show today.)
And today I cleaned my toilets, because it's Sunday and that's what I do on Sunday. I'm just a regular every day girl.
In addition to Life being disappointing, it is also amazing. You have moments when you laugh so hard that your lungs are fiery as you fight for air, your eyes leak the most joyous of tears, and your stomach muscles are burning in some strange combination of joy and pain... and for a moment in time, everything just makes so much sense without you having to think about anything at all.
Friday night Frank came to dinner.
One month to the day after I wrote a letter to him for his outstanding act of kindness. A letter I never ever thought he would read. I was afraid to send it to his supervisor because I didn't want him to get in trouble for letting Greyson sit in his truck. I finally just sent it and believed that he wouldn't get in trouble because good would win. It was so wonderful to have Frank and his beautiful wife Sarah over. The last few times Frank and I have seen each other we have been on camera and our conversations were mostly just whispers.
Me too.
I had so many questions for Frank. How are you able to see the trash can to grab it with the prong do-hickey? Are there any Garbage Girls? What time do you get up in the morning? (3AM!!!) Friday we had our own little viewing party. We watched o
ver and over again. We laughed and analyzed and discussed it all. Frank isn't on Facebook, so I showed him our Facebook page and read him all the amazing comments about him...
And Michael read a comment that had us all on the floor crying and laughing at the same time.
I hope Greyson has lots of Franks in his life
And what a kind comment, and I know what they meant, but we just couldn't stop laughing. And I don't know why it was so incredibly funny, but it was. Maybe it was due to a couple of margaritas. M
aybe because Greyson really really loves hot dogs, so his life is already filled with franks.
It was more rocky than sandy. Parker loved it.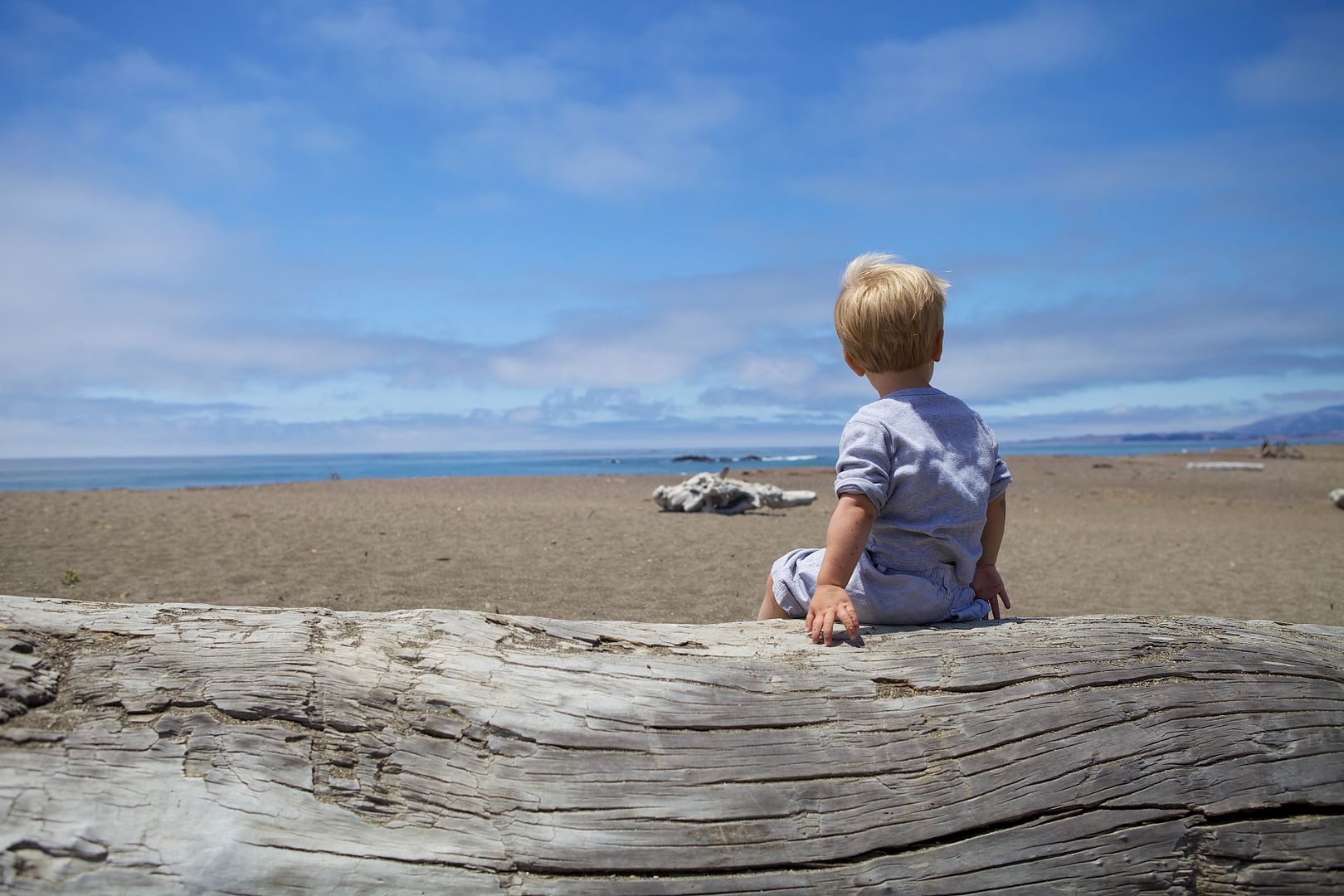 Greyson didn't like it so much.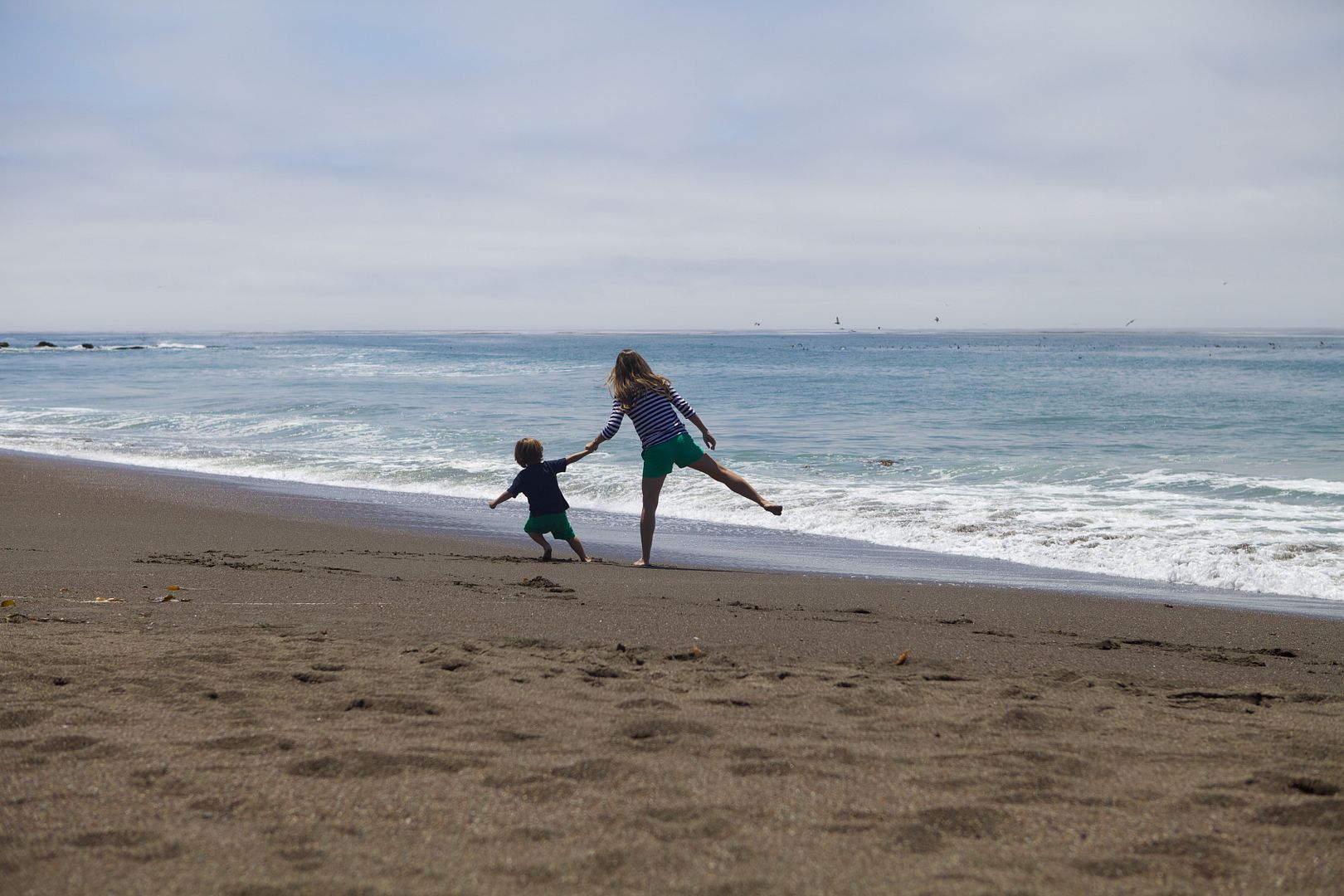 He only lasted a few minutes on the beach. Luckily there was a playground right outside the beach entrance... but unluckily we drove a total of 6 hours to go to a playground.
But they were happy and I got to breath in the ocean air. Worth it.
It's said that sometimes God works in mysterious ways. Sometimes I think he works in straight up in your face, beat you over the head ways and we are just too distracted to notice.
I know it's Monday, but let's try extra hard to notice. This is your Life. It's a gift. You are a gift. Do good things. Embrace that people are good and they want to do good things too. Ignore everyone else.
It's Garbage Man appreciation week. Okay- I made that up- but feel free to act on it. Like Mom'ing- Being a Garbage Man is a profession usually free of Thanks. Wave at every garbage truck you see. Bring your garbage man a cold water or some cookies.
Always remember, a single act of kindness can change the world. I've seen it happen.
So much Love,
Chrissy
Like Life with Greyson + Parker on Facebook