I think sometimes God watches our life like a really great movie. It's the oldest version of reality TV known to man. I think he put his hands over his heart and looks on completely engrossed. I think sometimes we make him laugh his deep calming belly laugh. I think sometimes he cries with us. And I think sometimes he sweetly smiles when we are crying and says,
Just wait my most precious one. It's gonna be better than you ever could have imagined.
We are
His
wildest dreams come true.
Greyson has opened my eyes to a whole new kind of beautiful in the world.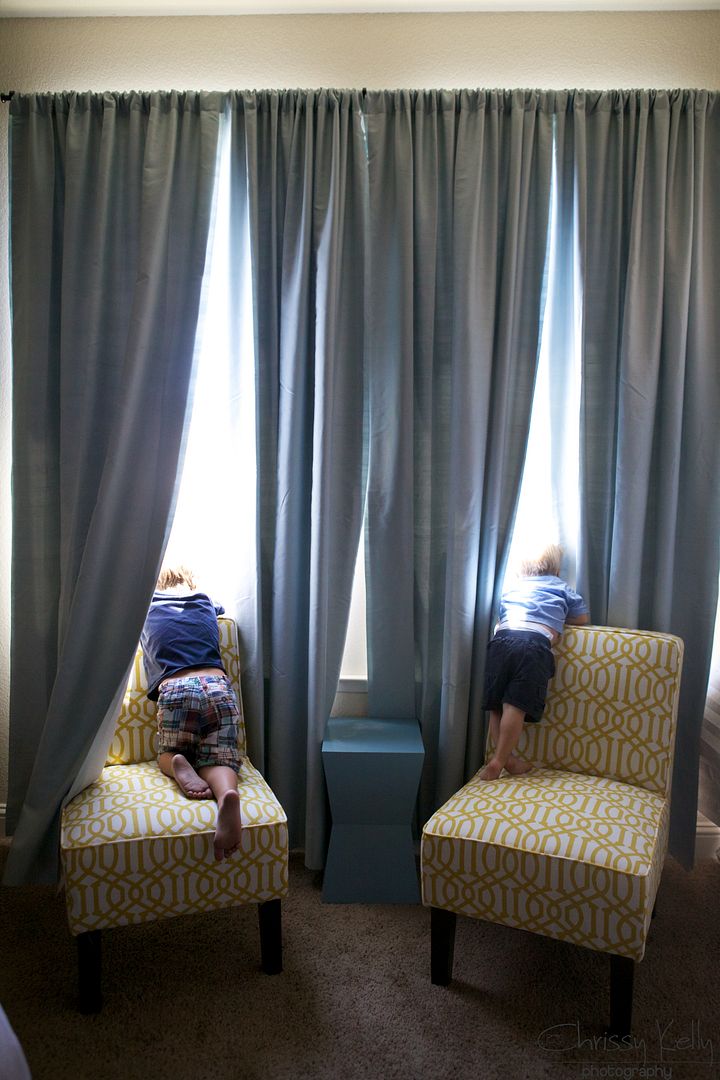 I feel like I found a new form of art that was never discovered before now. I look at almost
everything
differently now. I find myself doing things, like buying misshapen fruit at the grocery story because it is
different
. I don't want people to leave it behind because it doesn't fit our standards of perfection. I'm just crazy about different.
In case it's your first time here.
Welcome Friend, we've been waiting for you
. Read
this post
first. We made friends for life with Frank our local trash man. He is a good man and I've heard from many people that he has restored their faith in humanity.
Yesterday a couple local news sources did a story on Greyson and Frank. I'm not sure I'm supposed to have or share or see this yet, but I wanted to share it with you. I've watched it eleventy hundred times today.
CLICK HERE
And in this video clip Frank says,
I'm just an instrument
... and when I first heard him say that I thought-
No you aren't, you are so much more than that
... But then I thought about what he said. Instruments are beautiful. Not everyone can play one. It's a skill and an art and it makes something beautiful and good that makes people happy. Something that draws people in and helps them connect. Frank IS an instrument. And so am I, and so are you reading. And together we make a beautiful, breathtaking symphony.
God Bless Every one of you.
----------------------------------------
I read someone once that has stuck with me... We don't get jealous of things we don't have. It's bigger and different than that. We get jealous of things we
want
. Things we feel we should have, feel, be or do.
And I am realizing that not all jealousy is bad. It is a whisper. It is a beautiful sign from the Heavens that says,
Go get that. Make that yours.
I'm not jealous of fast runners or Ukulele players. I am jealous of great writers, people who are publishing books, amazing photographers and people with a platform bigger than mine to get their story heard. So I am learning to listen to that voice.
I ask myself,
Is this something that in your wildest dreams you can have?
And if the answer is
Yes
, then I say,
Go get it. Make it happen. STOP LOOKING FOR ROAD BLOCKS STUPID. THEY ARE EVERYWHERE. GO ANYWAY.
(Sorry, sometimes the chicken shit me needs the stern me to yell at
it
.
her.
Me.)
Use your jealousy to learn what it is you really want out of life.
__________________________
Something happened to me soon after I moved to Los Angeles. I created an imaginary invisible cloak around me so no one could see in. I walked with my eyes down, barely looking up with each passer by. Whether in Beverly Hills or Santa Monica or Hermosa Beach- the rules were mostly the same. Everyone followed them.
We moved to the Central Valley of California 3 years ago. I remember walking at the local park trails soon after my arrival.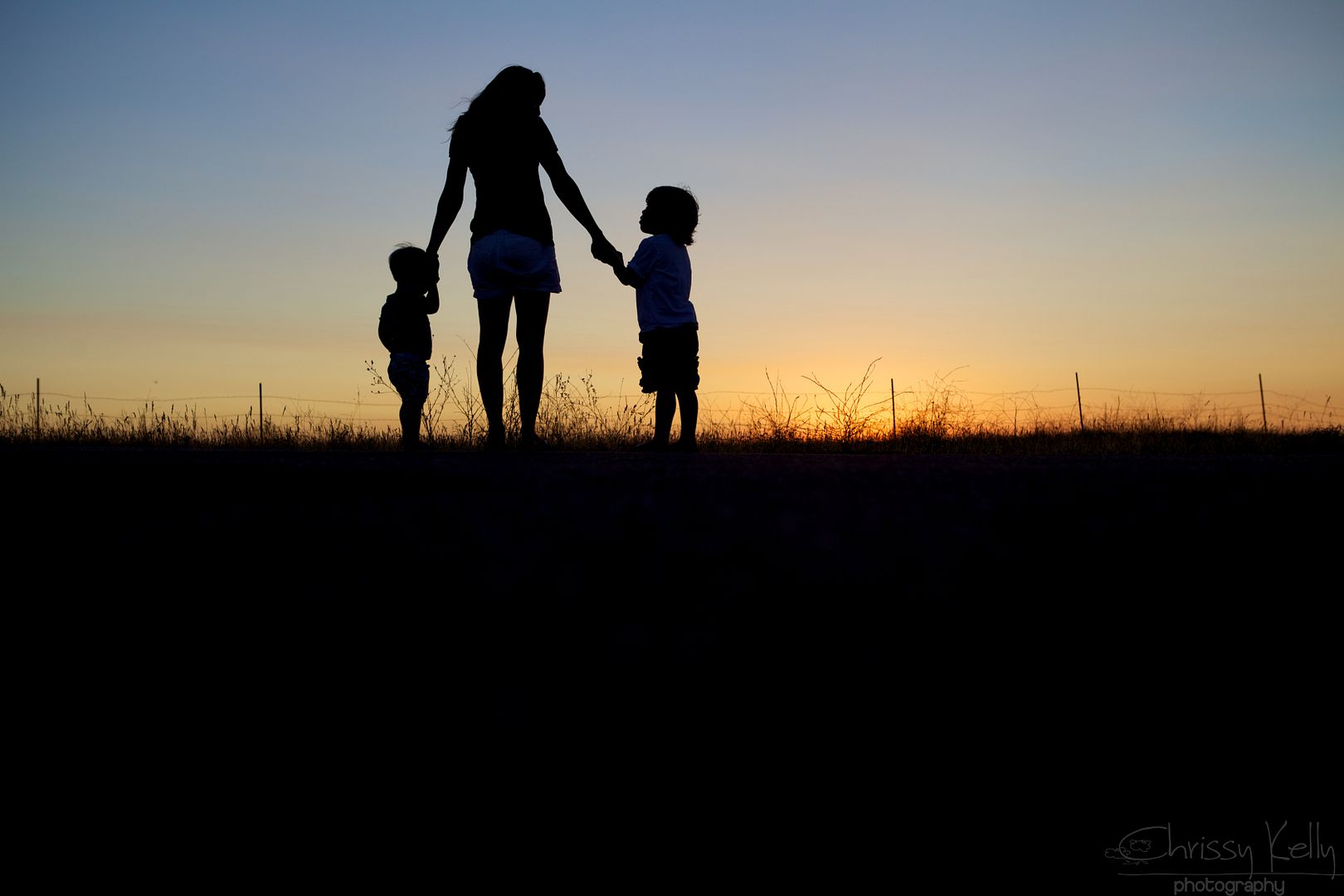 Which we visited tonight at sunset. I was rushing home from the grocery store this evening, blown away by the incredible setting sun. I ran in the front door and yelled to Olivia the amazing sitter, Can you stay longer!!!? Help me do a silhouette sunset picture. Hurry! Grab the boys! And I didn't really give her a chance to say no because the sun was just so amazing.
But after we first arrived in the Central Valley of California, while on the walking trails people would call out to me...
Hello!
What a beautiful morning!
Isn't he lucky to be riding in that stroller?
What is going on?
I wondered...
Do these people think they know me? I must look like someone they know that already lives here.
Here, let me get that for you
, said nice strangers holding open doors as I walked into buildings.
I like your shoes
, says the pretty lady while I wait for my coffee. Smiles freely doled out with each comment.
I don't get it. Why do these people keep talking to me?
I wondered.
It's so...weird.
And not to appear rude, I realized quickly I had to say something back. Even in the
morning
. Even
before
my coffee.
And after a short while, my hot and itchy cloak disappeared...my ice melted... And I looked around and realized I wasn't alone after all. I was just surrounded by a community of people. I am proud to live here. Fresno, California (and my hometown St. Louis, Missouri) are amazing places to live. I still think a great place to raise a kid can be
anywhere
great parents are too.
Sometimes I'm surprised that I've been around for 39 years and I've still got so much to figure out. I'm pretty sure if I was around for another few thousand years I might to start to get a hang of this thing called life. I've come to realize just how much of it comes down to human connection.
I've always had a laundry list of what makes a good friend. Fun, similar parenting styles, dependable, kind, honest, more happy than not, emotionally expressive, authentic. At the end if the day I'm realized what the most important is. The number one non-negotiable.
Just show up.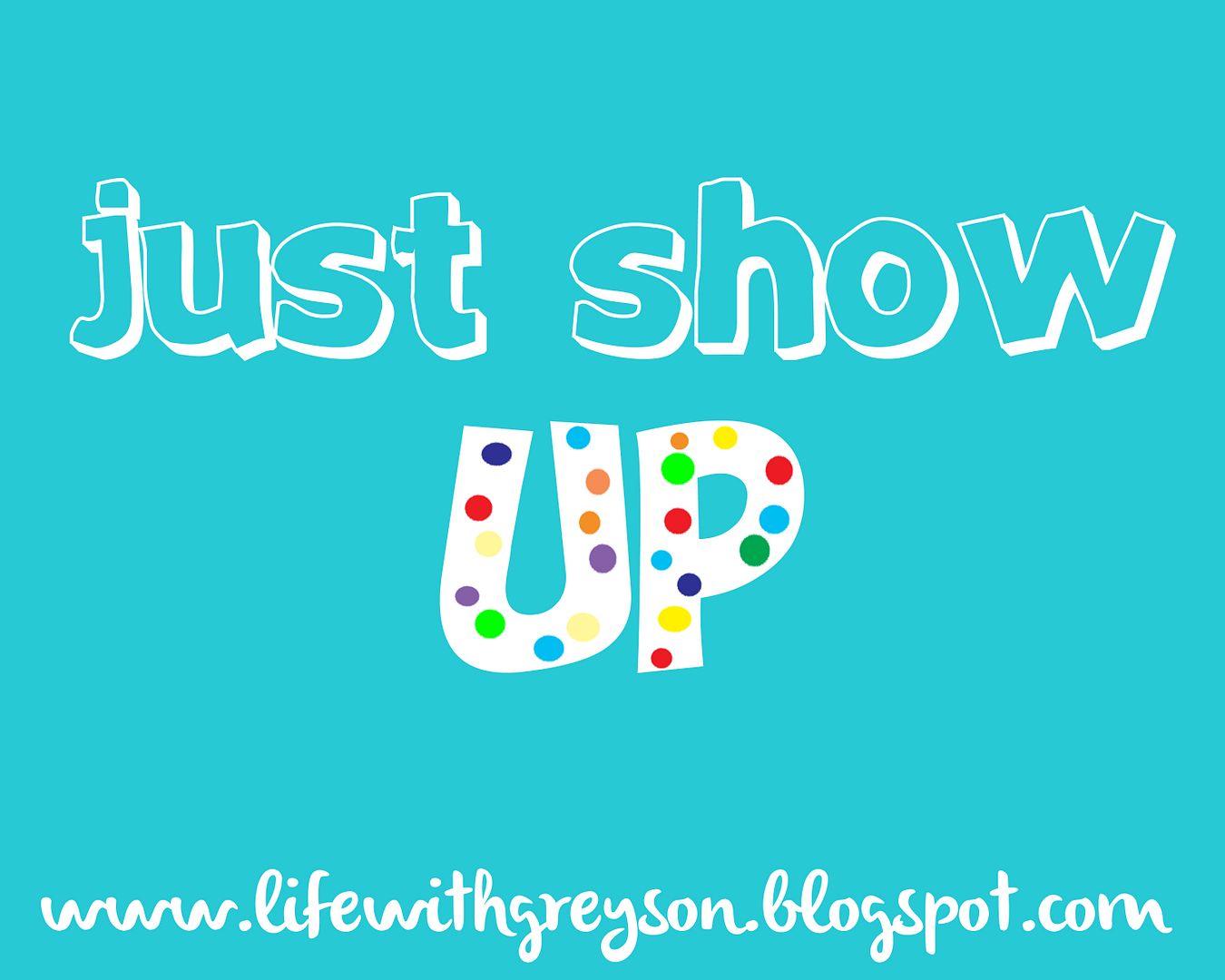 Please show up
. Show up as you are. Don't-
I didn't know when to come by/call.
Show up. As is. You don't have to bring a thing. No food, no gift, no coffee. Come in whatever state you are in. Unshowered. In your pajamas. All dressed up. Don't wait for an invitation. If I really need you, show up when it's terribly inconvenient for you. When you have a million other places to be. Show up. Whether you are mad or crabby or hungry or happy, show up. No matter what I have going on in my life, I promise you, I will always do the same.
Love,
Chrissy
Find us on Facebook. Stop in. Say hello.