I have a rare moment of quiet and contentment and clarity. I frequently have one...when I'm lucky, sometimes two... Rarely the trifecta. Due to a racing mind and two energetic little boys they all are usually mutually exclusive. I want to just sit back, soak it all up and relax, but I can't until I talk to you. YOU, my best friend. I need to call you on the telephone and tell you
everything
about our day before I can rest my head. It's late and I'm tired and there are thousands of you, so hopefully this blog post will work. I hope my head and brain and heart and my typing fingers do justice to the beautiful swirl of emotions brewing deep instead.
First, play this one in the background... Wonder by Natalie Merchant. I've heard this song a million times and never once listened to the words. Or maybe they just didn't apply to me then. Dare you not to cry. (thanks for the song suggestion KG!)
Novelist, Robert Louis Stevenson said, Don't judge each day by the harvest you reap but by the seeds that you plant.
Today we harvested. And it's so glorious to dig deep into the ripe lush earth and find the fruit planted so long ago. Fruit that made it through storms and frigid cold and scorching heat. To find hope and love and truth and beauty where there was once nothing but empty soil. My life is teaching me that even soil is beautiful because it is shaking with potential. We've planted so many seeds, and still we will never give up planting. Lovingly and painfully planting.
We look forward to those days we harvest. The days when our output is tangible and measurable. When we can definitively hold our loot in our hand and say, yes, I did this.
Today we bloomed. And it was scary and fun and exciting and good.
Today the local newspaper, The Fresno Bee, and KSEE-24 NBC came to do a story on Greyson + Frank. (The post that started it all is HERE.)
We had a full house. I was nervous it would be too much for Grey. I was nervous he wouldn't want to go see the truck with an entourage. I was afraid that starting today he would just suddenly hate trucks.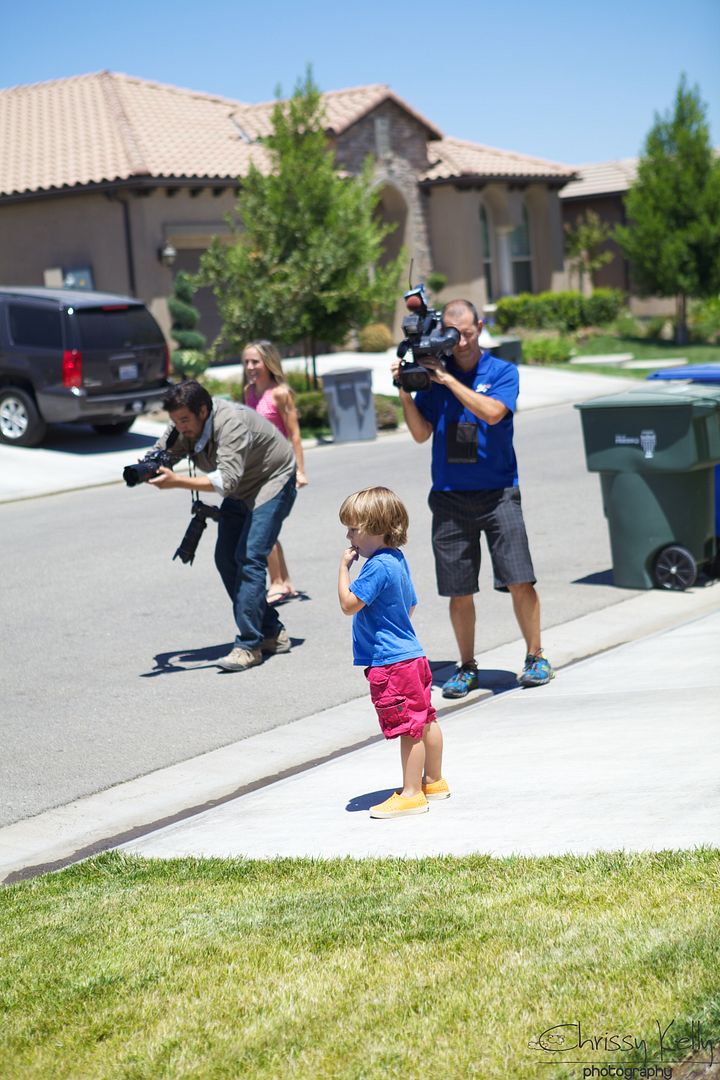 Turns out I had nothing to worry about. That sure does happen to me a lot. I should probably give up worrying all together.
Waiting for Frank I was so nervous and so excited and so overwhelmed with gratitude... For Frank and goodness in the world and for every single person out there that shares our story. I could never connect all these dots if it weren't for you. Both news outlets found our story through someone out there reading and sharing the blog!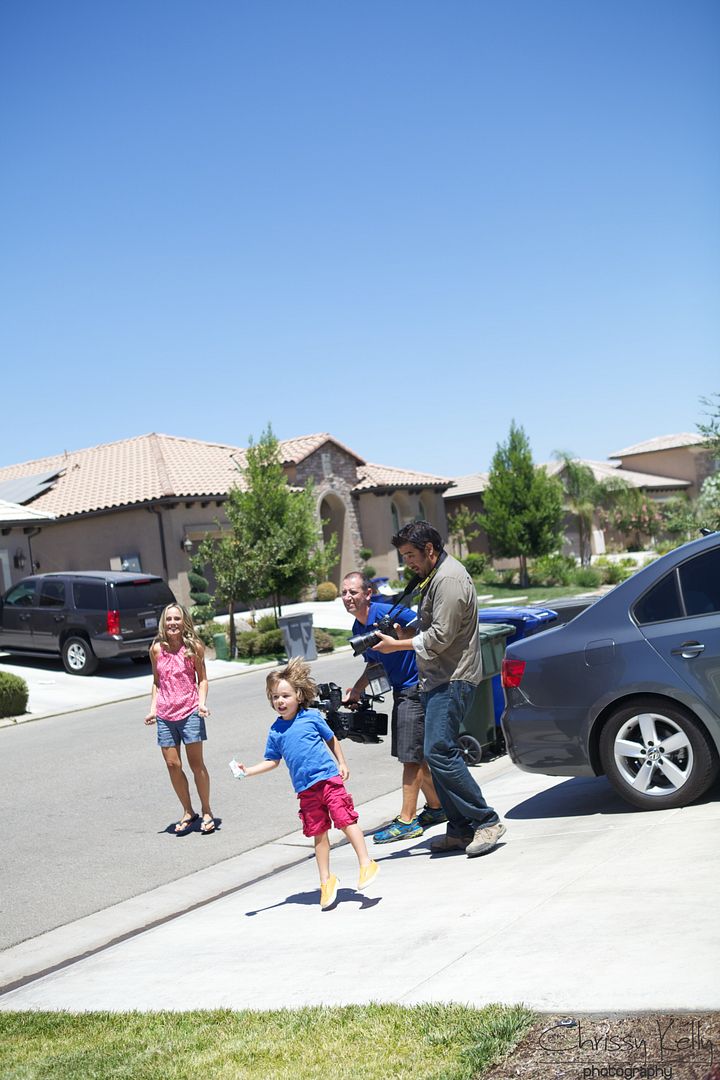 It turned out perfect. All of it.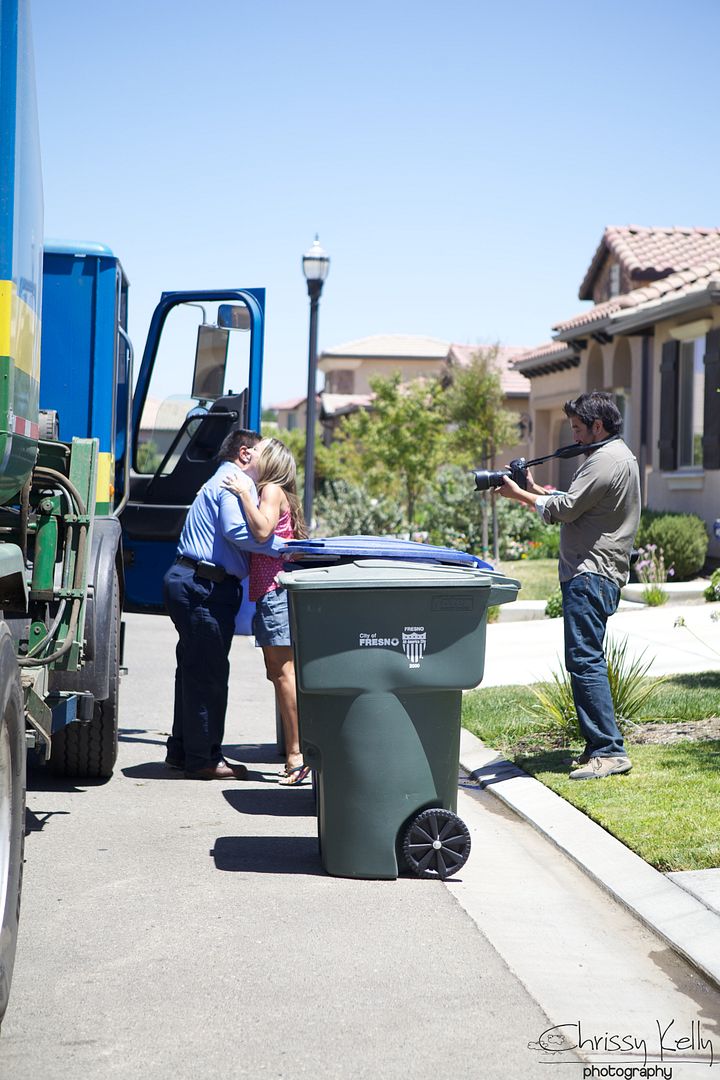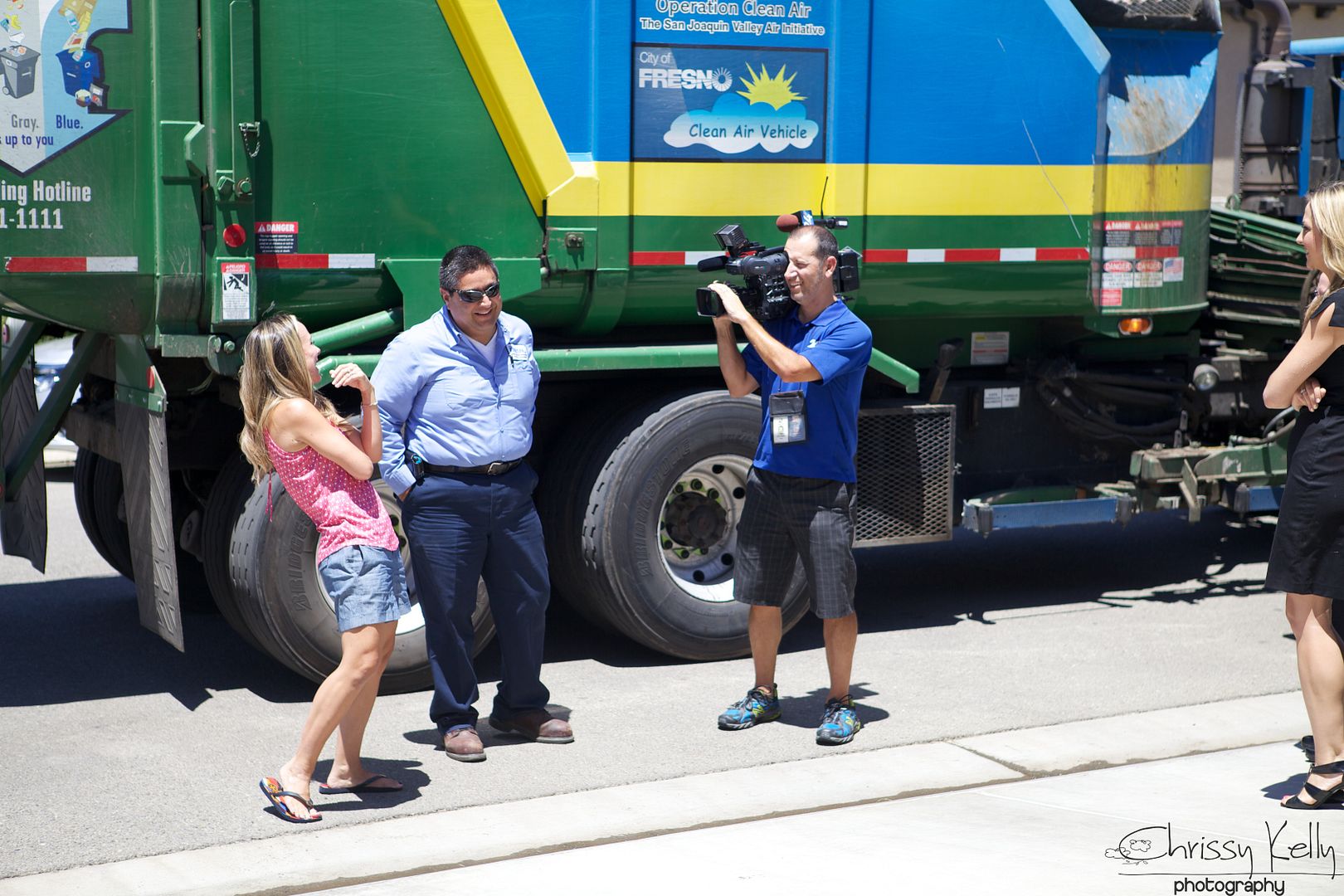 We laughed...
I cried...
And my boy did so good at what he best...being him.
People see me
I'm a challenge to your balance
I'm over your heads
How I confound you and astound you
To know I must be one of the wonders
Of God's own creation
And as far as you can see you can offer me
No explanation
(natalie merchant/wonder)
And although today is the day we harvested. The fun day. The exciting part. Today was not the day we learned patience and hope and joy and perseverance. Today I didn't need to pray to God for strength or patience or hope. Today was a day for grateful.
Today we celebrated, but we did not grow strong. Those lessons come on the in between days. The days that are dark and scary. The days we feel alone. Friend, of course I have those days, and sometimes those days strung together until I don't think I can bear it anymore. The days we are afraid that we will never make it to the other side of. Days I'm tired and just want to give up. Moments I DO ask- Why? Days I feel like a failure. Days everything is so unbearably hard. The days I think nothing is going right. The days I feel sad or discouraged or defeated. The days I feel hallow and alone.
Those are the days that separate the okay from the AMAZING.
We can't wait for harvest time to be happy. Just like we can't wait for the trips to Disney Land and vacations and a raise to be happy. We just can't. We deserve so much more happy than a single day can offer. That would mean hundreds of days of disappointment for one day of joy. It's hard sometimes... so hard. The in between when we see nothing but dirt. But it's worth it. You can do it.
When you can walk away from these words, remember one thing.
It's there, I promise...if you just hold on... You will bloom.
So much Love and Gratitude,
Chrissy
Updates on the News story and Newspaper will be on Facebook.
So far I've been told KSEE-24 will air Tuesday at 4pm, and the BEE story will be in Sunday's Paper. Online stories will be available at the beginning of next week for my Friends outside of California!
A VERY special Thank you to my dear photography friend Vanessa for documenting today!!!