Do you know when you find something so cool and so awesome and so amazing and with wide eyes you say to a friend, Ohmygosh, you HAVE to look at this! Isn't this AMAZING?! And they squint their eyes your way and look, and then flippantly say, Uh yeah, cool, without commitment and then go back to scrolling through their phone. And you are just so incredibly crushed and disappointed because what you find amazing- they just didn't get?
Friend, you get it. You got it. We get it together.
You found it amazing too. Jump up and down and clap your hands amazing, and together we laughed and cried and that is exactly the very essence of what Life is all about. I love it when I am able to remember that.
You can read the story HERE.
And here's the video that makes my face hurt from smiling.
It's been a crazy, exciting, busy, emotional week. I've felt some growing pains from growing a little. Sometimes I get scared that maybe I share too much, that I'm too transparent. Because by putting myself out there, there are going to be people that just don't get it. And if that is the case I wish they would just say to themselves, I don't get her so I will never come back here again...but some people want to tell you what they think. For every thousand good comment comes a not good comment...
Which makes me think of this exchange from the movie, Pretty Woman
Vivian: People put you down enough, you start to believe it.
Edward Lewis: I think you are a very bright, very special woman.
Vivian: The bad stuff is easier to believe. You ever notice that?
Oh Viv... I certainly do.
In addition to feeling so incredibly much, it makes me love a whole heck of a lot too. I care about you reading. I mean I really really do. Like I understand that you are a real person. I write back to every email. I like that things haven't gotten too big and I can still do that. I want you to know that I appreciate your love.
If I look up an antonym in my imaginary thesaurus for butterfly catcher I would find something called a soul crusher. Little comments, some tiny, some horrific that can burn and sting. I can't even read comments on many public sites anymore because it's just so scary. I have a horrible terrible allergy to soul crushers. I've gotten a couple, and from what I hear, the bigger we grow, the more I have the potential to get. I'm not okay with that. Even the tiniest of ones. I overreact. It resides in my brain. It's got a half like of 2 days and takes me mentioning it 4,362 times for it to go away. This blog is an avenue of hope for many, including me.
If someone on the side of the road yelled out- YOU HAVE GREEN HAIR. I wouldn't care. It's a lie. I don't know them. What do I care what color hair they THINK I have? I already know I have blondish-brownish-blackish-in some light orangeish, hair with some gray...But if someone on the Internet told me that I'd probably freak. I would second guess my hair color. I would look in the mirror every 23 seconds to make sure it wasn't green.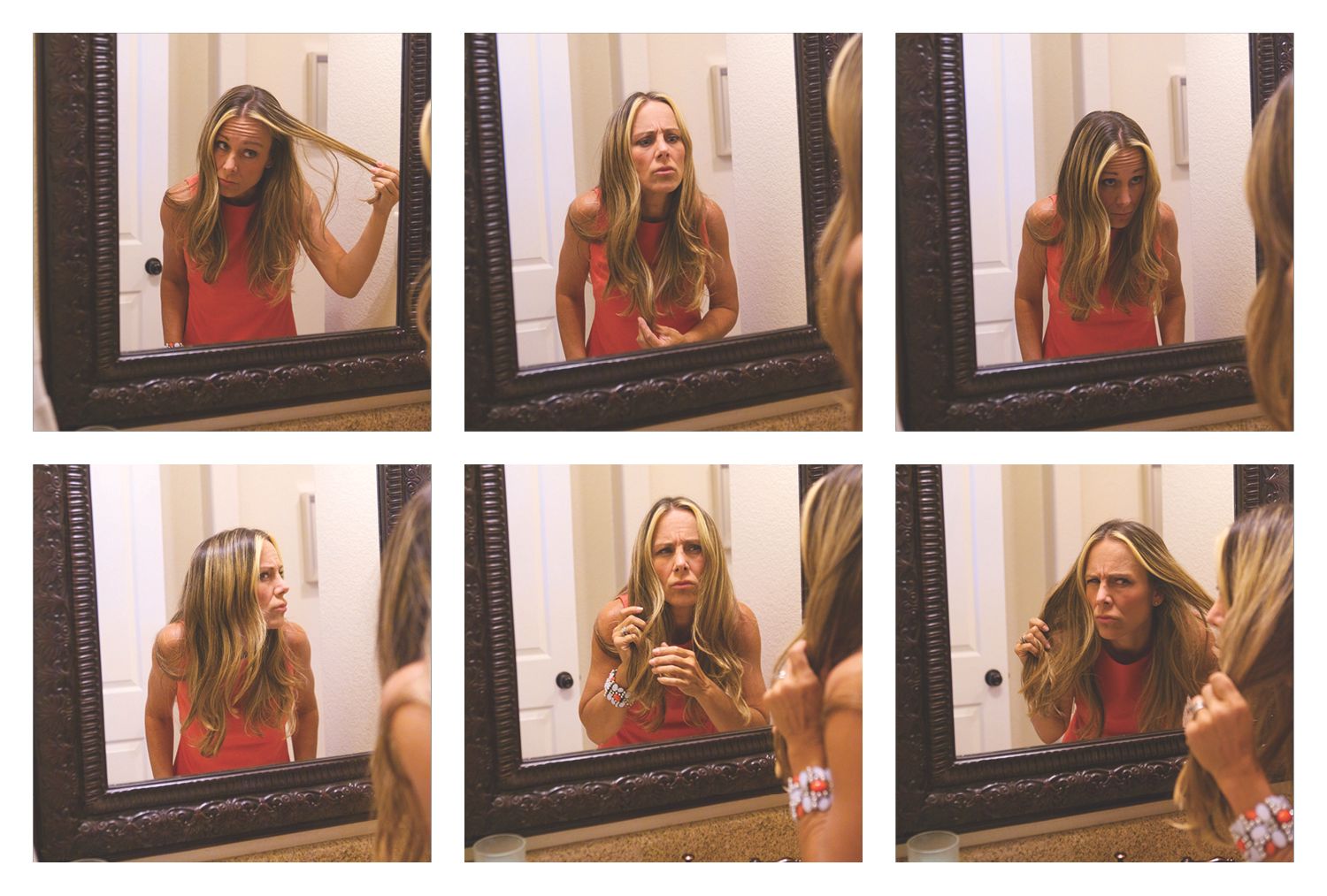 I would ask Michael eleven ity hundred times- does my hair look green now? What about now? ARE YOU SURE IT ISNT GREEN?!! Look at it in THIS light? Why would they say it if it wasn't green?!!! Until we got into a fight about it.
After Grey's Autism everything changed. I realized for me, it's not okay to make unnecessary comments about anyone, unless they are helpful, nice, functional or contributes to the world. Now I'm far from perfect and I also have a snarky side, but I TRY to follow those rules about the words I put out there. Especially when specifically directed to someone else. Because that's how I wanted people to talk about me and to me.
Suddenly I didn't even like my US weekly anymore. I don't care who Justin Bieber is dating. I don't care who wore it best. The person who didn't wear it best has a soul. Then maybe she will see that and think I don't care about a stupid magazine. But it will just a tiny bit crush her soul. Then in addition to crushing her soul just a little she will then HATE herself for letting it crush her soul. When people share their art with you, whether it is acting, writing, singing or beat boxing, it's not okay to make tiny little anonymous soul crushing comments. They are not putting themselves out there for that. I used to think it was okay in the privacy of my own home to make comments. Did you see what so and so had on? DOES HE HAVE A MULLET?! But now I try to practice much more butterfly catching.
I put this quote by Roger Ebert on our Facebook page because I think he says it so perfectly...
I believe that if, at the end, according to our abilities, we have done something to make others a little happier, and something to make ourselves a little happier, that is about the best we can do. To make others less happy is a crime. To make ourselves unhappy is where all crime starts. We must try to contribute joy to the world. That is true no matter what our problems, our health, our circumstances. We must try. I didn't always know this and am happy I lived long enough to find it out.
This evening we went and played in Old Clovis. A step back in time.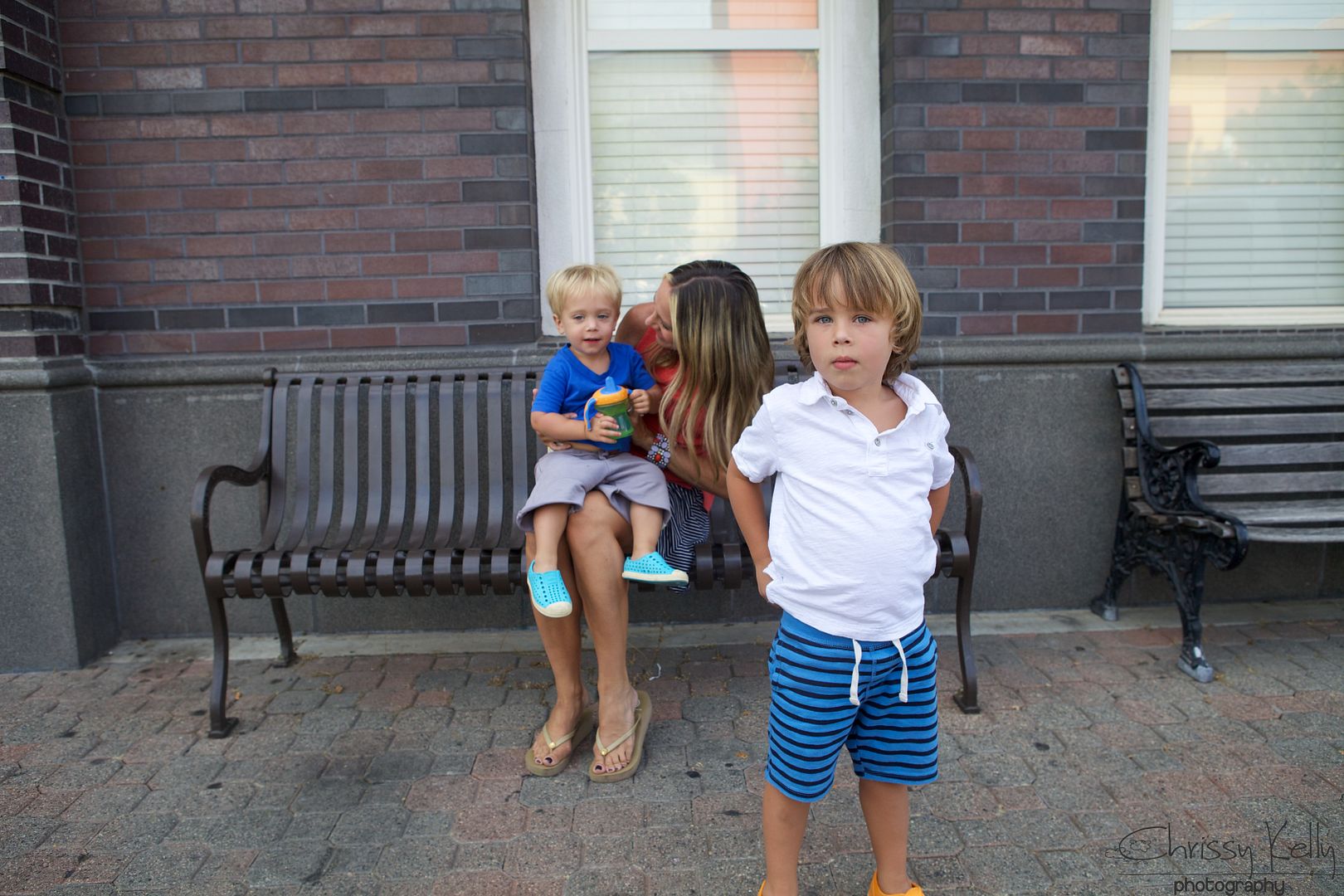 And we walked down beautiful old streets that felt like home and Seseme Street to me.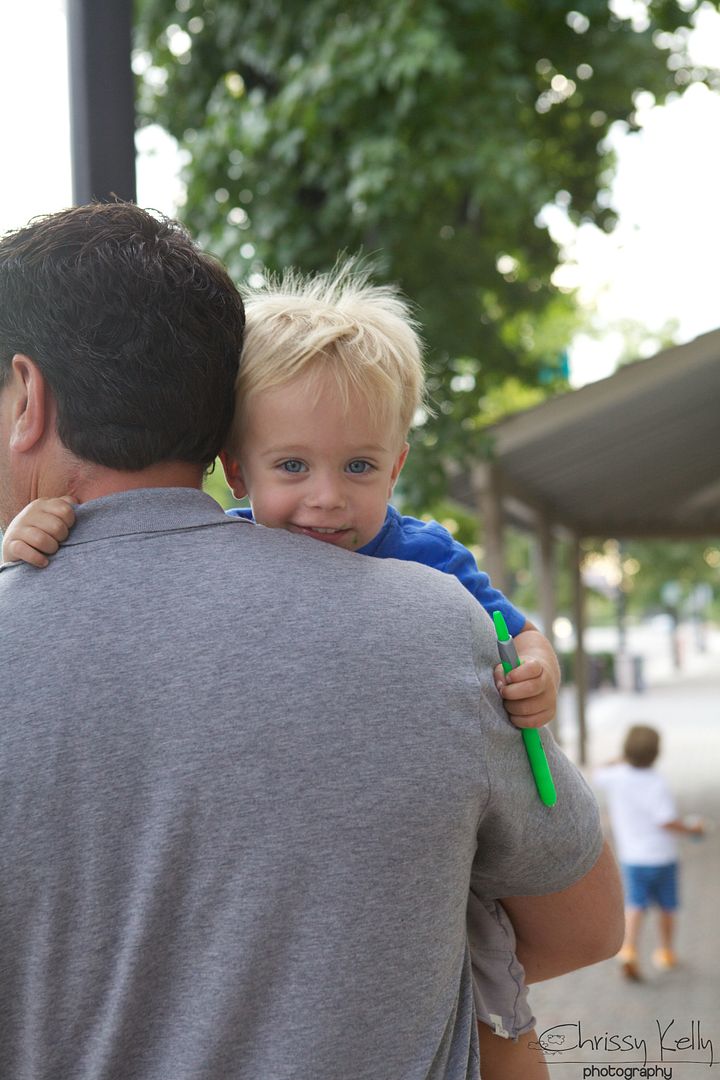 We let Grey pick the paths we took... We constantly tell him what to do, how to eat, where to sit, what not to do...sometimes it's just so nice to let him be in charge.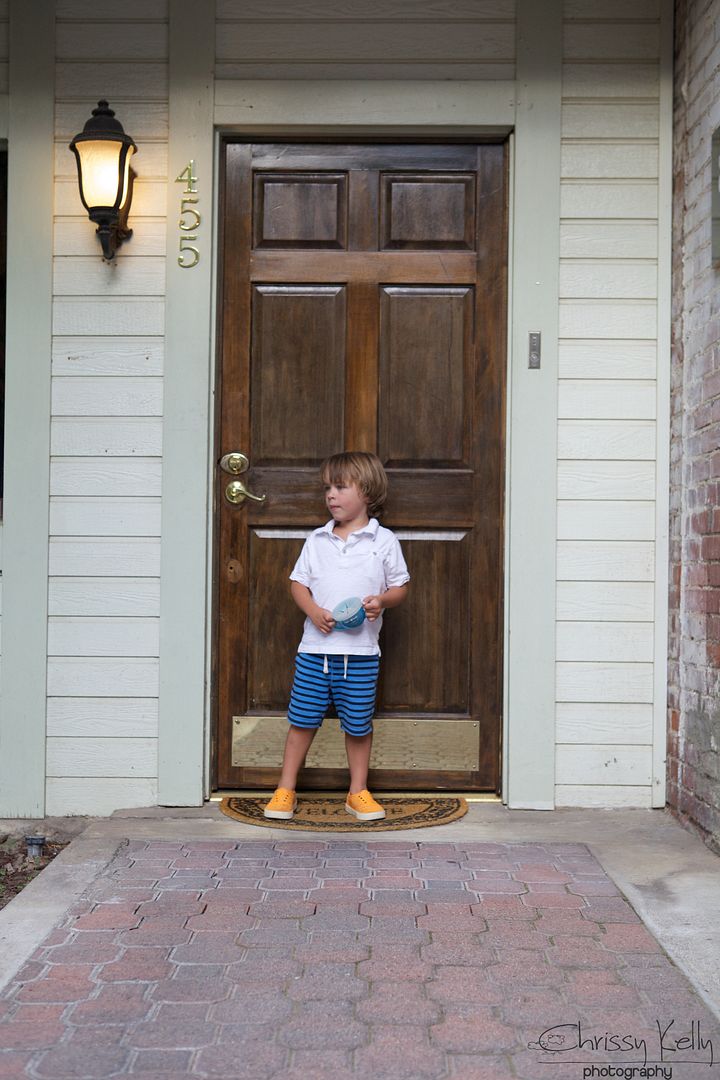 This was my favorite store front..
.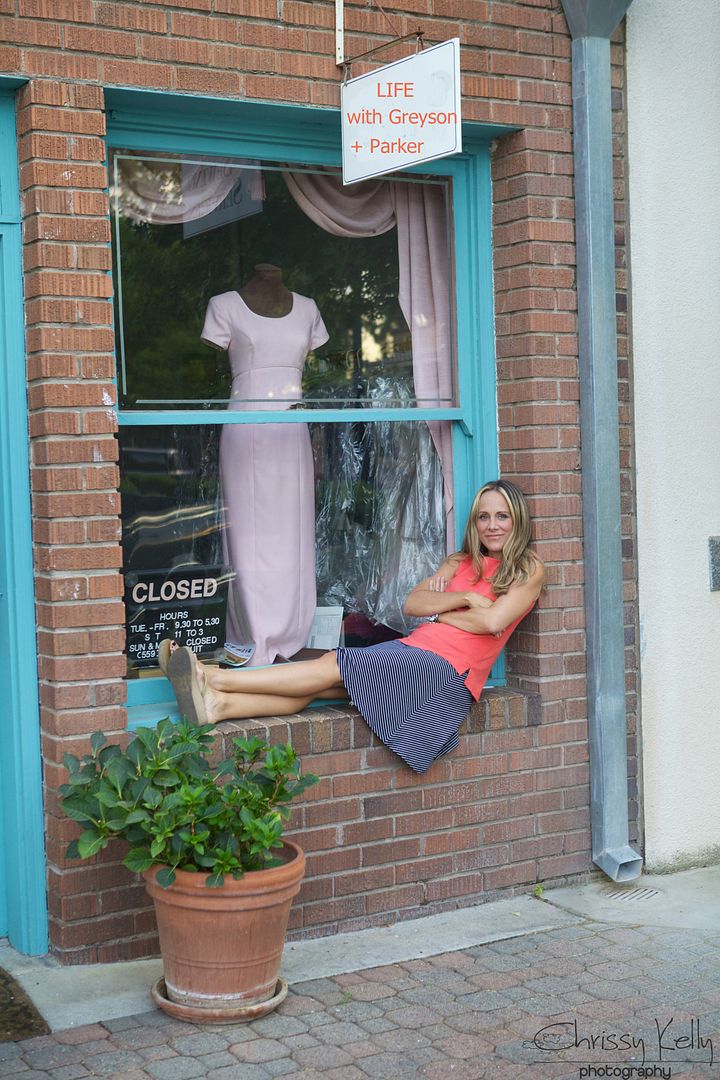 I might have to open a shop.
And on the drive home Greyson looked out the back window and said, Whiiiittttttt waeeeeee... (this way) and pointed when we saw a park. How could we not stop?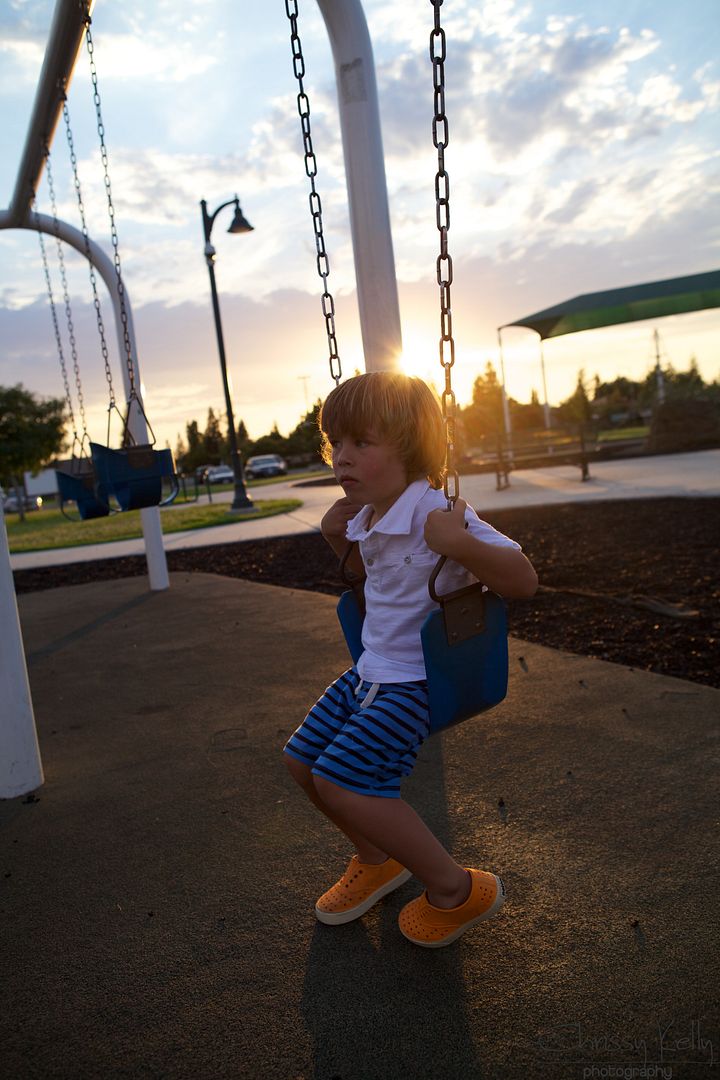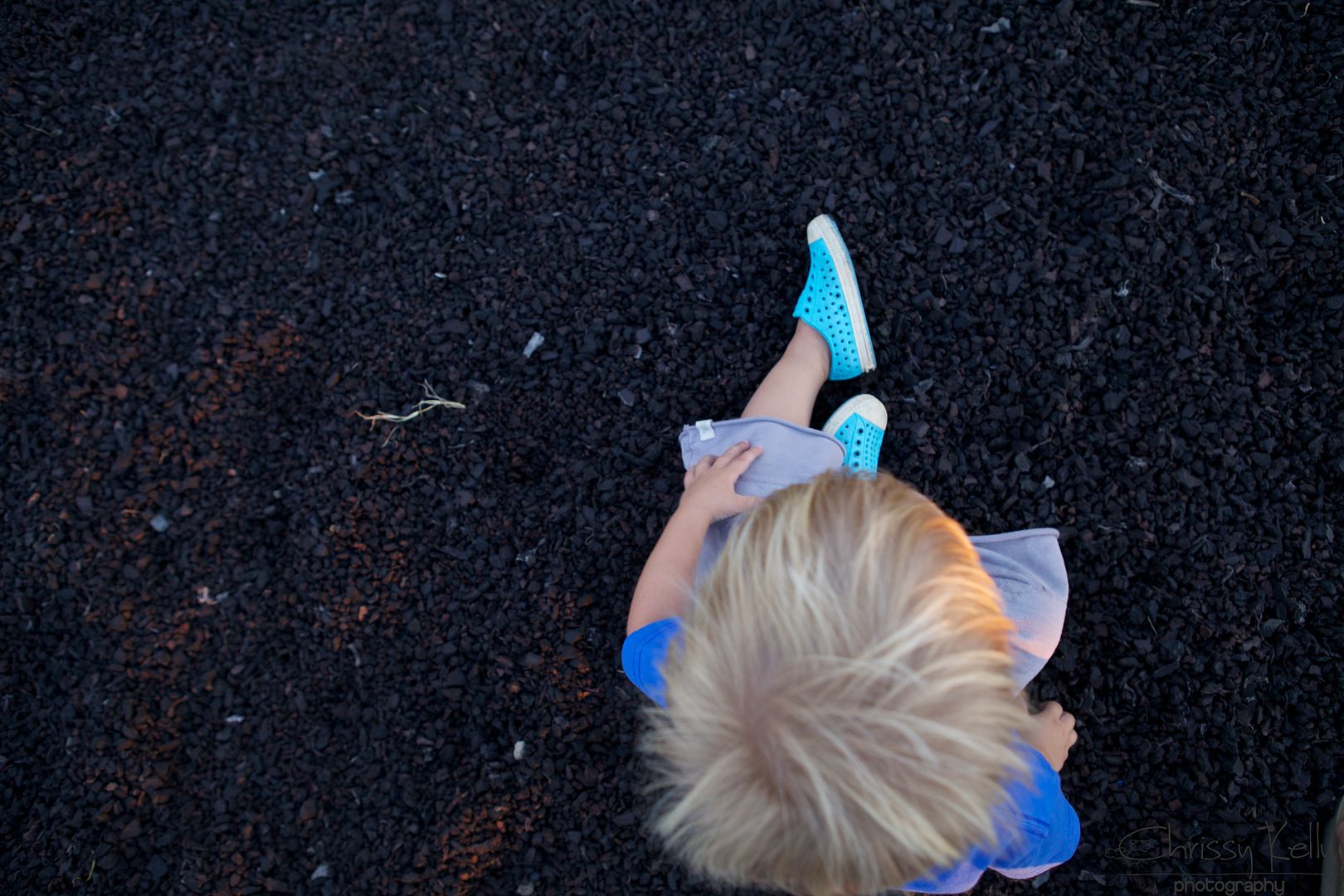 Despite the struggle and pain and sometimes unanswered prayers, I think having a child with super powers is like being entrusted with a little piece of Heaven here on earth. I bet God is just jumping up and down and clapping his hands because as parents- We get it. We see the good that God sees. It's opened my eyes wide to so much beauty. I'm often constantly right on the edge of tears and my friend, they are usually happy ones.
Go rock your Monday. Love,
Chrissy
Find us on FACEBOOK.