It started a few months ago...Grey started sleeping in my bed whenever Michael went out of town. But now it's every night.. And right now? I don't care to fix it or get him to sleep in his own bed again. I like it.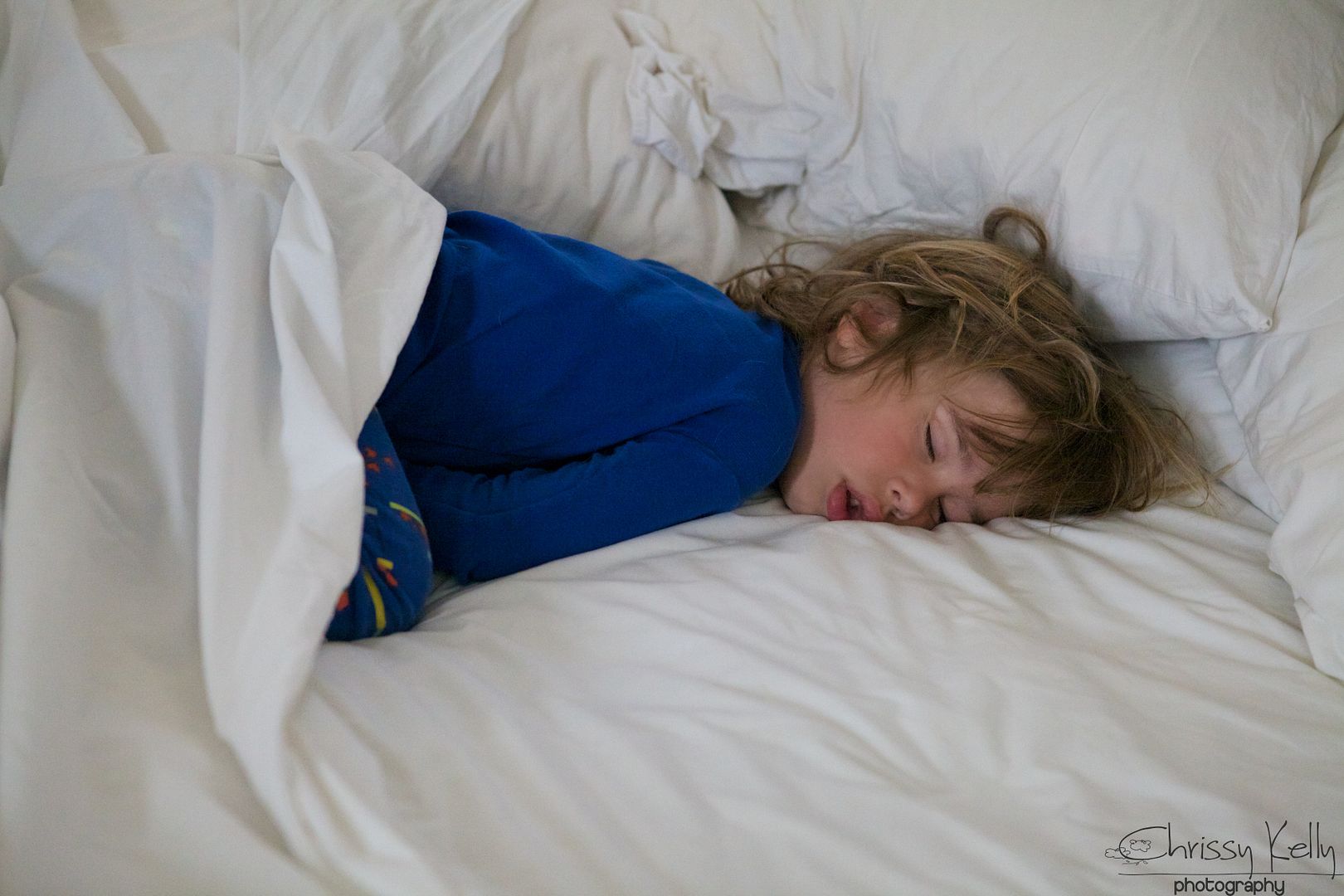 We breath the same air in the same room. In and out, all night long. The most intimate of exchanges. We communicate. No words are needed. I am just like any Mom, madly in love with her boy. No therapy, no tantrums, no frustration- his or mine. No talking or not talking, just sleep. A random accidental kick in the face in the middle of the night? I can handle that in exchange for the good it brings. And we are both slow to wake up in the morning, so sometimes I pull the covers over our head to block out the light and the noise, and we just look at each other and smile. Who needs words? He is so soft and squishy and cuddly in the morning. Michael's ready to give him the boot, but it's hard for me to give all of that up now. So maybe one day when Greyson is 42, I will have that awkward conversation with him- Son, I took you out for a beer to let you know it's probably time for you to sleep in your own bed. But until then, it fills me up.
Grey learns constantly. We teach him so much. Every so often I work on teaching him to say, I love you. He is learning slowly, Wuv ooo, he repeats. He has no idea what it means but damn skippy he knows how it feels. Love.
When he gets hurt and I see what happened-- I ask him to point to the place he got hurt. Greyson- where is hurt? Point to foot. Hurt foot. In the hopes that one day if he has a headache or tummy ache he will then be able to point to what hurts so I know.
After about 8 months of learning, he can finally answer the question, What's your name? And he pats his tummy and proudly says, Day. We are working on saying G's. Right now his mouth doesn't go that way.
Most days I get him dressed because we are in a hurry and I am impatient, but on the weekends sometimes we have nothing but time. I laid his clothes out on the ground and watched him go on Saturday. I wanted to help at least a million times. I had to sit on my hands and hold my mouth closed tight to let him work it out on his own. I only had to jump in a couple times. He amazes me.
He doesn't give up. He keeps going. He reminds me to do the same.
At Physical Therapy last week the sweet assistant asked, Are you excited for Fall?
No, I'm NOT excited for Fall, I told her smirking. I don't give a rat's ass about pumpkin spice lattes. I hate the colors brown and orange- they are like newborn poop. I don't like Halloween because my kids don't like it and that makes me sad. I hate it when it gets dark early. I hate getting pale and eating too many carbs. I miss swimming and being in the sun and wearing flip flops.
Cute sweaters and cute boots. That's the extent of my love for fall. No- not love, sorry, tolerance. Don't even get me started on Winter.
But today Doodle reminded me of something great about Fall.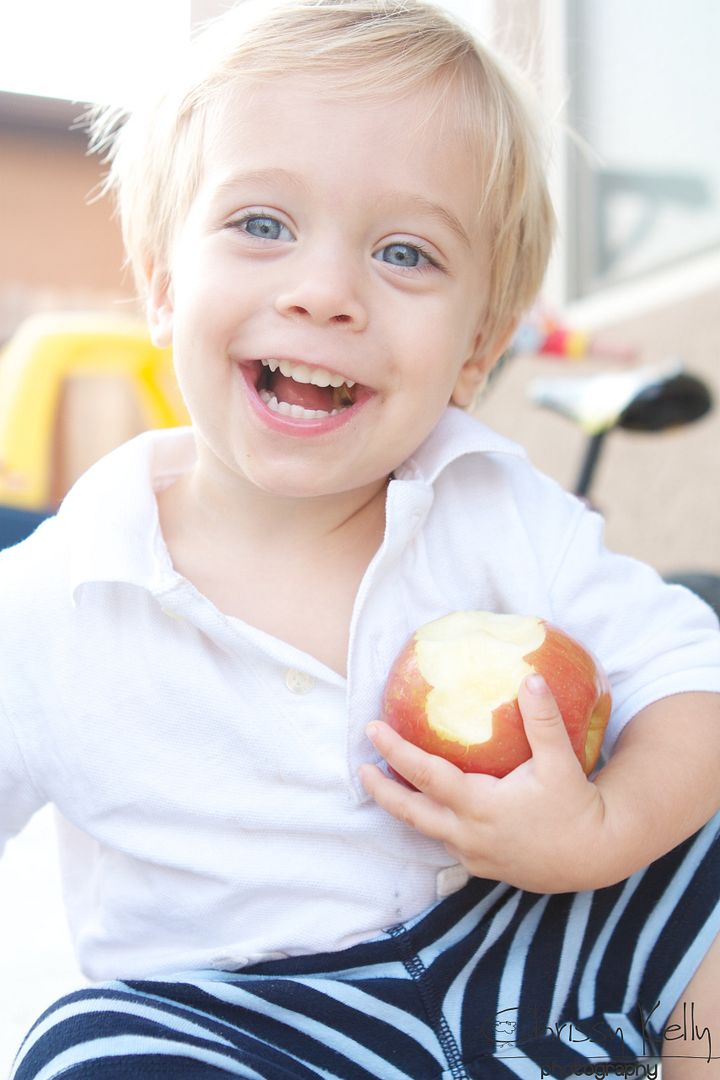 Apples. How can I forget fresh crisp Fall apples? Fuji and Pink Ladies are my favorite.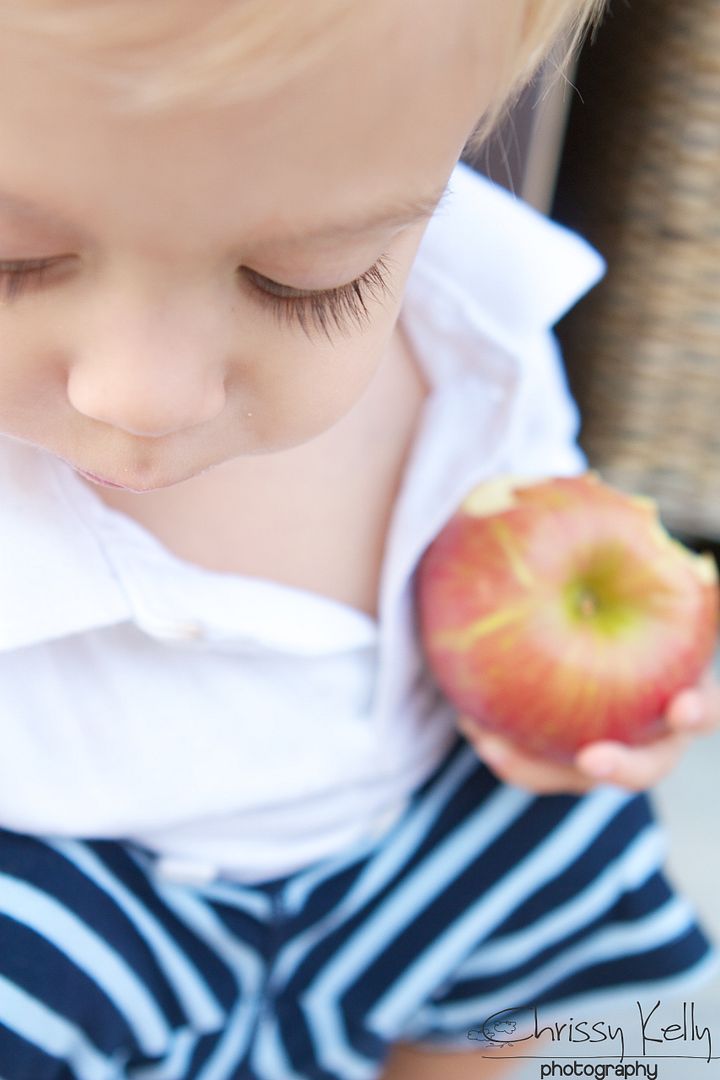 And I was so busy focusing on what I didn't like about Fall, that I was missing out on the good parts. Parker, thank you for always reminding me to focus on the good.
Today I worked on being a worry procrastinator. When I started to worry about something I asked, Do I need to worry about this today or can it wait til tomorrow? And every single thing could wait, so I put them in a box marked tomorrow. And here's the catch- I'll ask the same question tomorrow too- so hopefully my worries will never need to be dealt with today.
If you can figure it out tomorrow, don't worry about it today.
Love,
Chrissy
Like Life with Greyson + Parker on Facebook