I wish I lived on a farm. I want to plant a garden and ride horses. I want to wear my favorite most comfortable well worn jeans and long dresses and walk around mostly barefoot. I want to eat healthy and simple unprocessed foods. I want to get exercise from life- walking and playing and being outside. I want to age with self-kindness and grace and be natural and beautiful. I want to grocery shop and take my time and pay attention. I want to bake and take baths and watch less TV and go to bed early and read by candle light.
I wish I lived in the city. In New York or Los Angeles. I want new Frye boots and I will wear them with beautiful thick hand knitted sweaters. I want to wear stylish clothes and feel classic and put together with just a slight edge. I want to work out at Soul Cycle and practice lots of Yoga. I want to take writing and improv classes. I want to go shopping in amazing places and ride public transportation and work and write and take pictures. I want to botox and have eye lash extensions and tweak and use special lotions and potions and creams and look damned good- not, for my age--just plain old damned good. I want to go to amazing restaurants and try new things and sip wine with Friends by a fireplace and stay up much much too late sometimes.
I still don't really know who I want to be when I grow up. I find both of these worlds intriguing. I've heard we CAN have everything- just not everything all at once. I think that's mostly true. And so most of us lie, somewhere in the middle- being happy with what we have when we have it- but somethings longing for something more.
I'm afraid of risk. Fear stops me from doing things I know would make me so happy. Tiny things. Big things.
Go on vacation. Have people over more- who cares if I can't cook? Go out more- for a glass of wine or even to dance or paint. I would find time for therapy for me- head therapy. I would try to be a writer. A writery writer- like for an occupation- like for websites and magazines. I would speak to groups of people about autism and LIFE and perspective and travel more. I would leave the kids overnight.
Here's my problem. I love whimsy and wonder. They fuel me. I just don't think they can coexist with fear. Why do I constantly choose fear instead of the things that make me happy?
Meet ME. Routiney-boring-bored- sometimes crazy- ME.
I love picking up Greyson from preschool. Time stands still right before I walk in the door. Anticipation...and even yes maybe a little bit of fear...what is he doing? Is he happy? Is he okay?
For years it rarely happened...but now sometimes when I walk in a room- he notices. He notices me. My eyes are tearing as I tell you this. He looks up and for the slightest fraction of a second- his eyes light up and he knows I am his.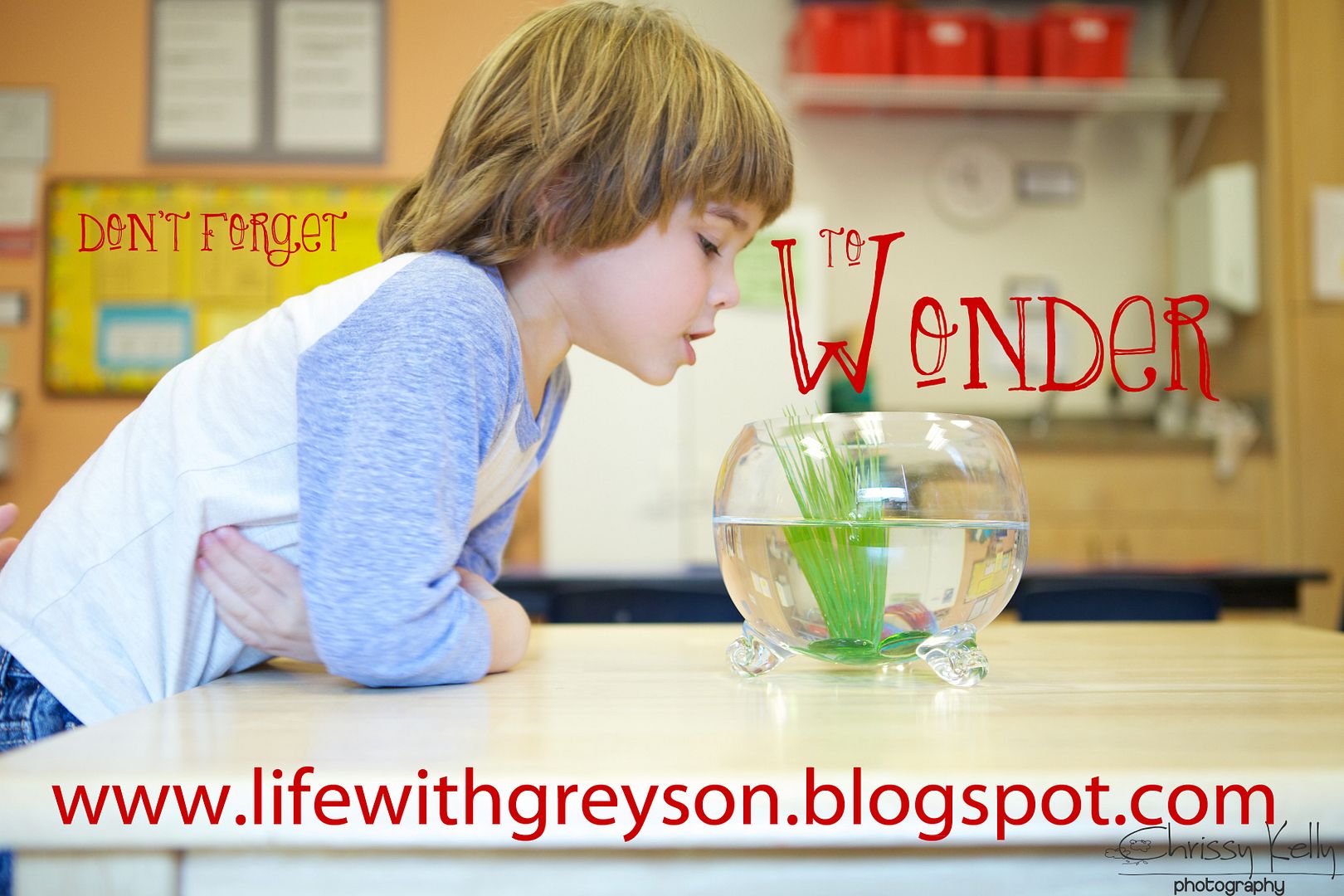 Greyson is no stranger to Wonder.
His classroom got a pet fish.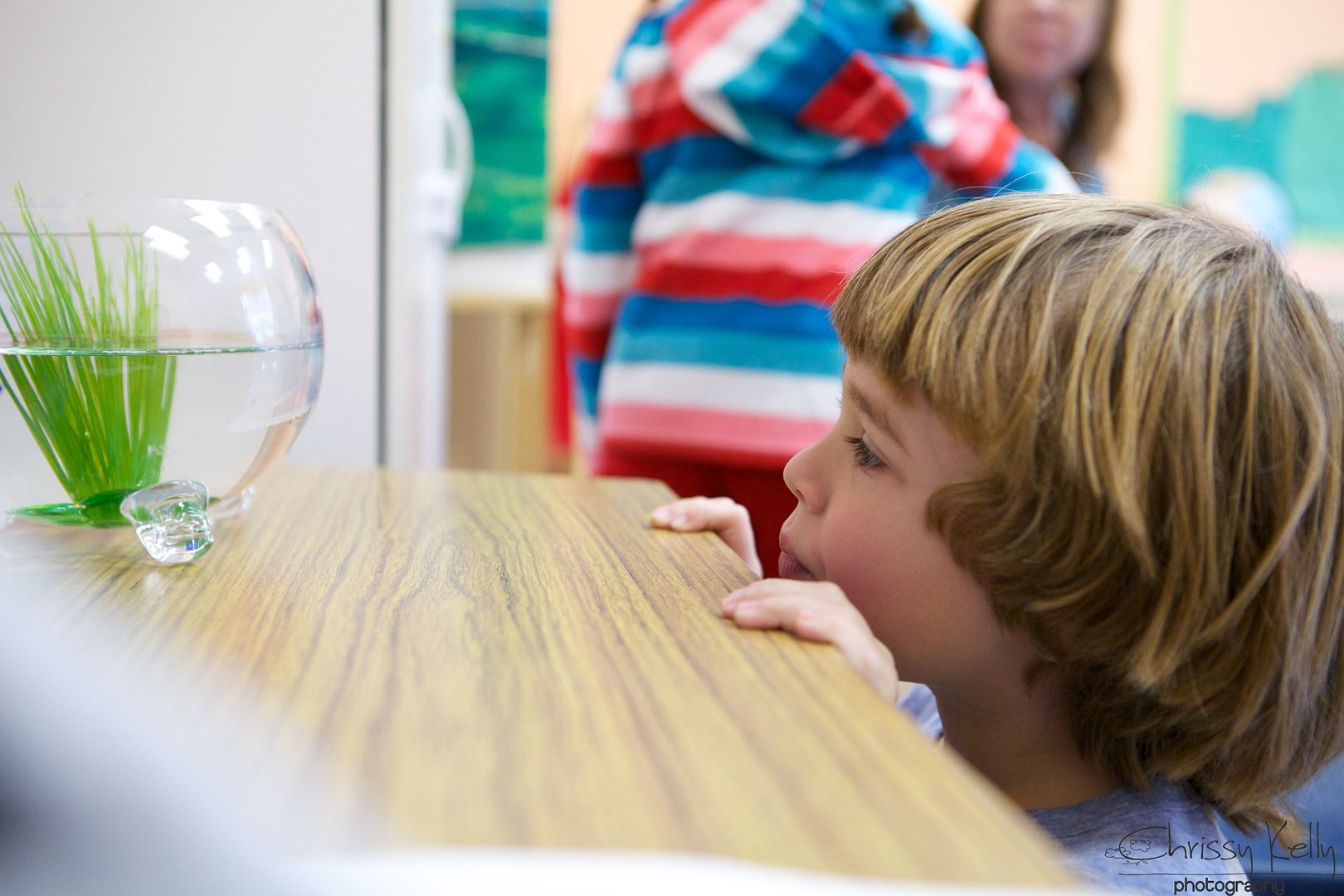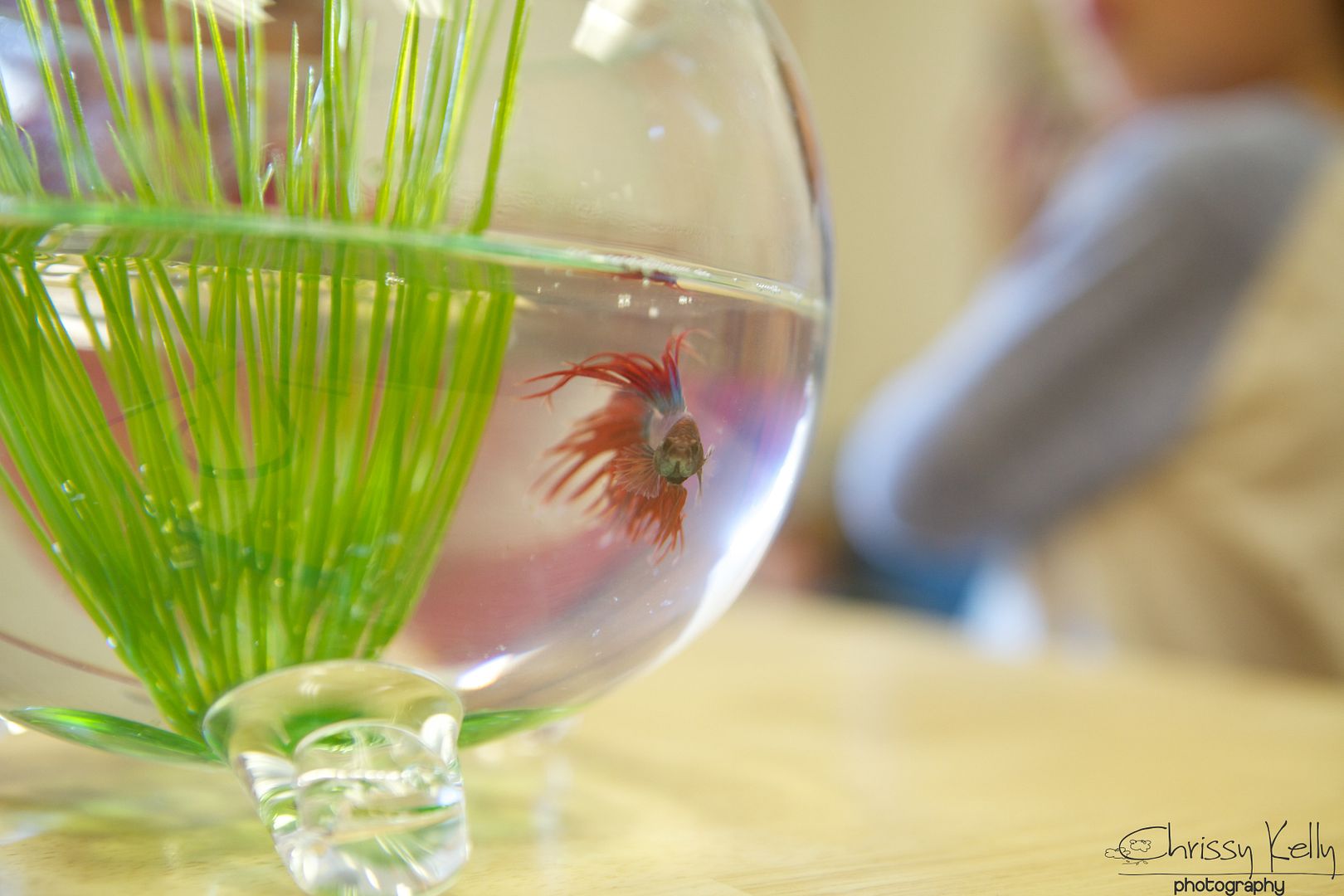 I want to look for it more--wonder and fear less. And tell me, what would you do if you weren't afraid? I showed you mine- show me yours.
Much Love,
Chrissy
Life with Greyson + Parker on Facebook