By the end of the week my extra random thoughts sit around like left overs. A little of this- and not a whole bunch of that. What was delicious earlier in the week- now? Not so much.
But still, I show up. Because we need each other to show up--even when all we have is left overs. I get inspired by you too. Sometimes you say, Me too! and until you said that- I had no idea. Truly- none. And I thought it was just me. Thank you for reminding me that it's not just me. It frees me up to be more honest and real in all aspects of my life. It helps me to strong and weak and happy and sad and connect with you.
I'm beyond mortified. I thought it was a fluke, but it happened for at least the third time today. While driving, Blurred Lines by Robin Thicke came on. Without even realizing it, I start to bounce. I am singing along and my heart beats with what can only be described as happy. I actually start to think I'm a little bit cool...and then I realize what I am doing and what song is on and I'm creeped out with myself. Like more creeped out with myself than I am with Robin Thicke.
When I was in college I did Jazzercise. It was like my religion. I would get into my car afterwards and immediately light up a Marboro Light. Wow. Good thing I was working out and all healthy.
At night I have to have dessert. As in HAVE to. Chocolate is my glass of wine. I'd love to have a glass of wine- but even one glass gives me a headache. But that's okay- because chocolate works wonders. Lately I've been having these.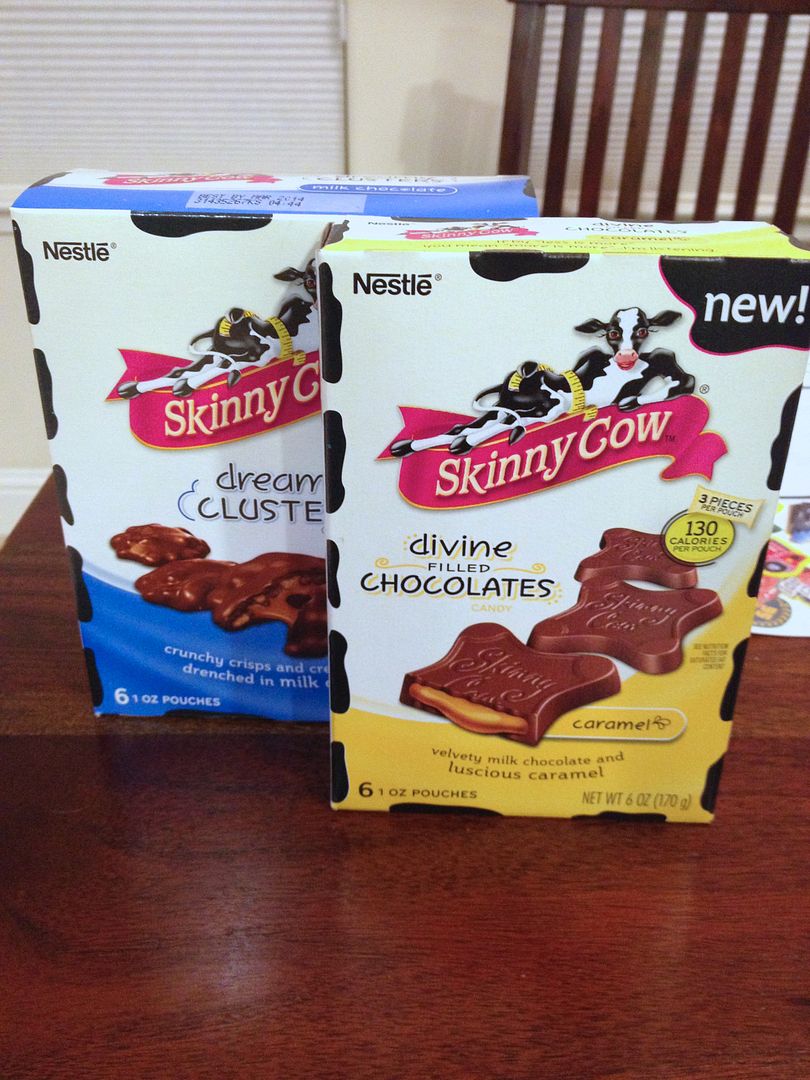 And they kind of annoy me because I don't want to be a fat or a skinny cow. I actually would prefer to not even be a cow. They should just call them Nice Girl Chocolate. Way better. But I need to stop buying them--since they are skinny cow I sometimes eat two packs. And tonight I was reading the nutritional label, and eating two packs is like eating a regular old Snickers bar. It's as healthy as Jazzercising and smoking.
I love TV. If there is a REAL and a HOUSEWIVES in the name, I probably watch it. I watch it and feel worse about myself because in comparison- my life is so boring and I don't really go to fancy parties or have any Christian Louboutin shoes or a plastic surgeon on speed dial, and I also feel better about myself because I don't have a plastic surgeon on speed dial and I don't need those stupid shoes anyway and I am waaaay saner than all of them. So I mix the feeling worse and better and at the end I am just fine the way I am.
I just started watching Parenthood this season. For years people have asked if I watch it- one of the characters is on the autism spectrum. And the truth was- I couldn't. I didn't want to. I didn't want to see their struggles. I didn't want to see a stereotype of autism. I didn't want to get bummed out by TV- TV is where I go to get away. But I was asked so often- so I thought maybe there was something to it. And I love it. I think autism needs to be represented more on TV. I think TV can educate and entertain all at once.
Sometimes when I have a babysitter I go and run and errand and then I find myself just sitting in my car forever because I can...and I'm just so excited to have nothing to do and nowhere to be.
But sometimes, when I am hanging out with them, there's no where in the Universe I'd rather be.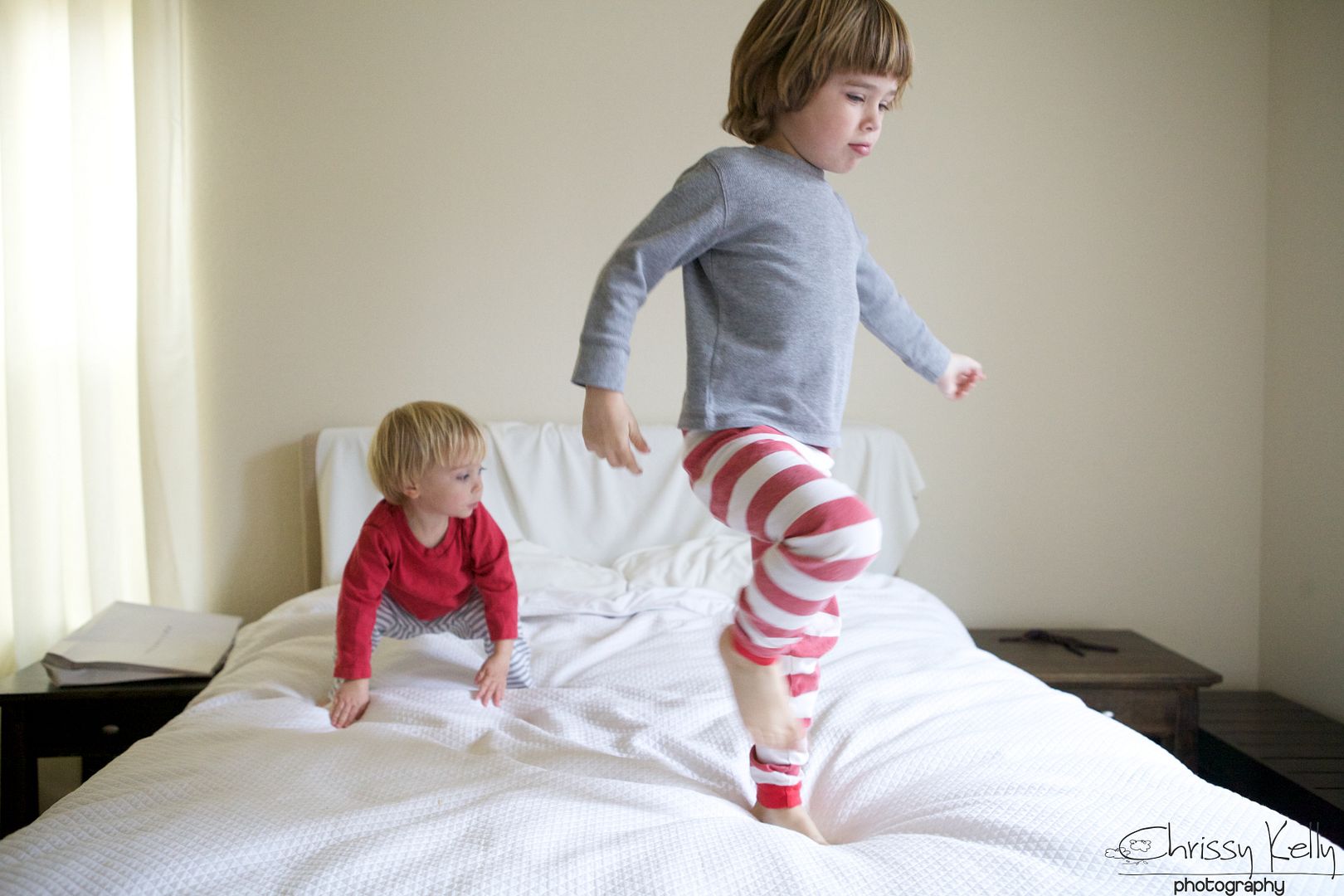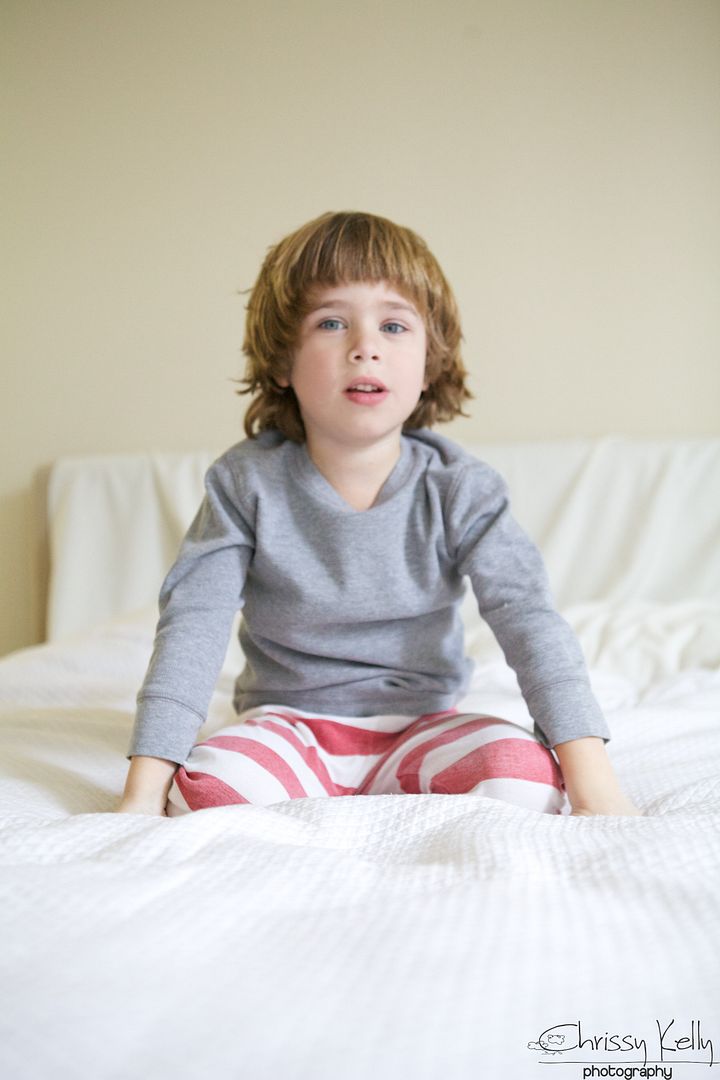 Everything I shoot is using natural light. I'm practicing shooting with a flash. I don't love it- but I'm trying to get better. You don't just pop on a flash and go- there are new knobs and buttons and whistles to finesse. We went outside tonight close to sunset to run and flash and try new things.
Parker took this ghost off our front porch. Which made me realize we actually still have Halloween decorations out. And then I thought- that's alright- Halloween was just the other day...and then I realized just the other day was actually 3 weeks ago today. Opps.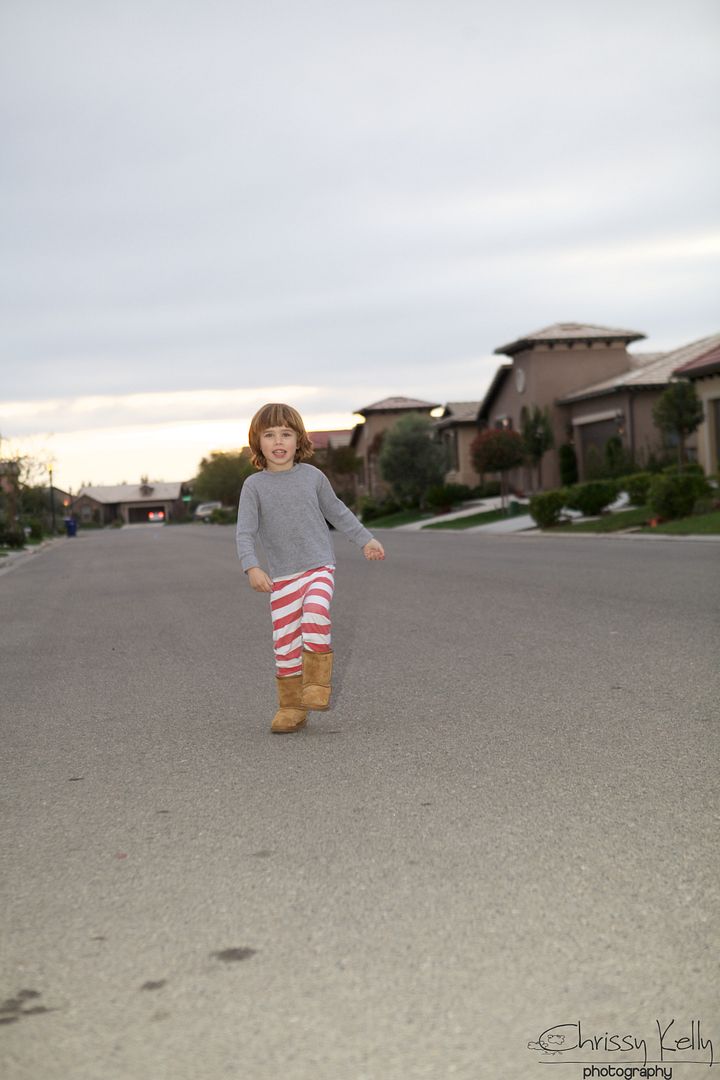 So to feel better about myself I took these pictures.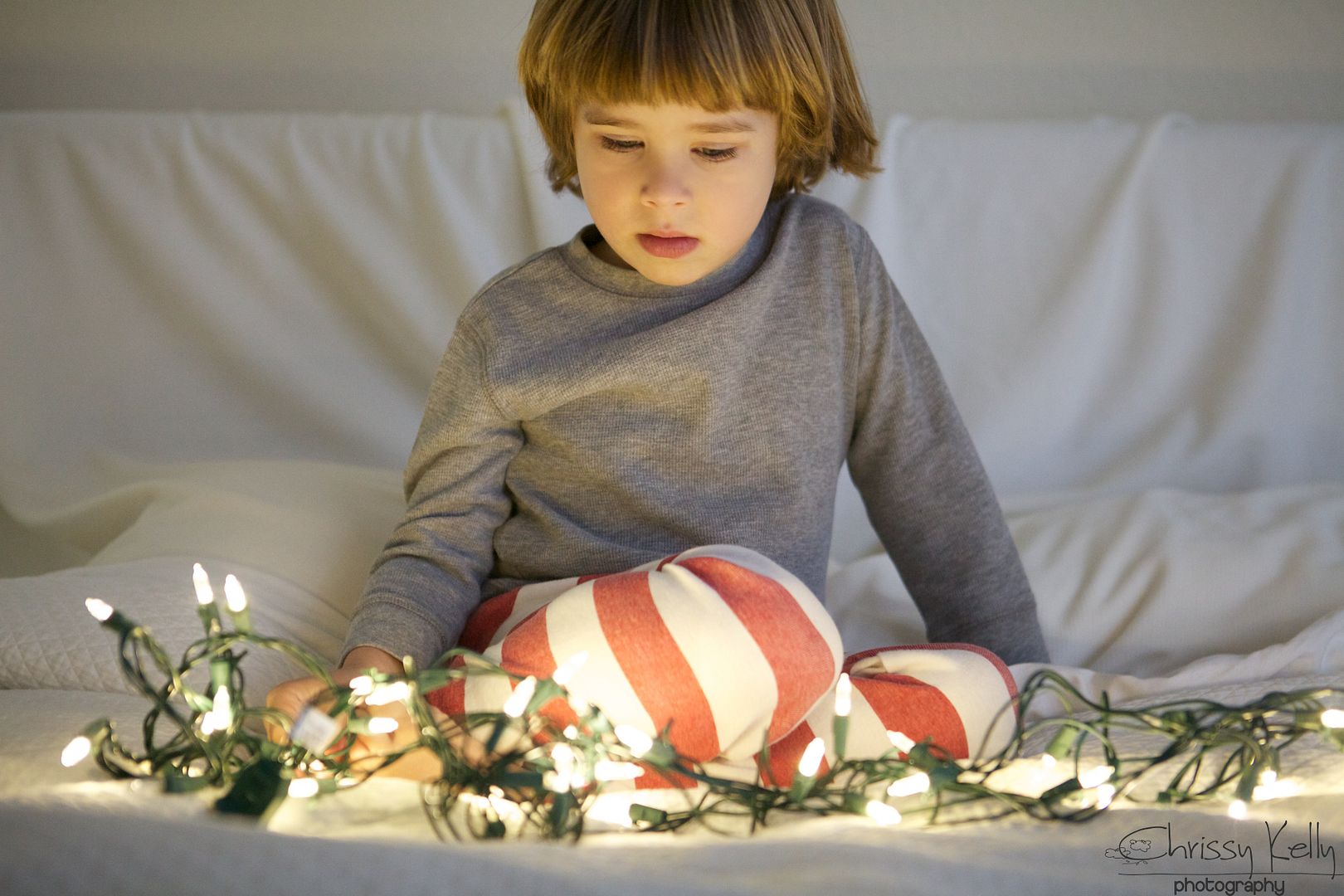 So I can get a headstart on Christmas.
My Dad is in Real Estate. Starting when I was in 7th grade we moved frequently. My senior year of high school we moved next door to a train track. Like RIGHT in front of it. I could have opened our front door and thrown a rock at the train. Yes, that close. A couple times each night a train would go by, leaving me wide awake and annoyed. Train horns are made of multiple units called chimes. When sounded together they make a chord. I would hear the almost haunting sound of the horn, and then the hum of metal wheels on metal track, click...over and over again. I would stay awake until the last cart went by, and then fall back asleep until it happened all over again. A few weeks in, I would faintly hear the train's symphony of noises in my sleep... and then soon after that- the train didn't even wake me up anymore. Something about it's presence became constant and reassuring.
I went away to college and soon after my parents sold the house. After I left, I actually missed the sound of the train. It's amazing- things that initially are impossible and test our strength and patience, have the potential to turn into something calming and good. It's amazing what we can get used to. It just takes time.

That's all for tonight.
Much Love,
Chrissy
Find ME on Facebook