There are times I feel alone. Times I feel lost. Times I isolate myself because it is easier than putting on a happy face. It's funny though, having children with autism hasn't made me more sad of a person. Honestly. If anything I think I look for - and therefore find more happy. Before I think I made up a lot of my problems. I turned them into scary monsters in the closet.
And then one day the scary monster came out and it got me. And although it is quirky and unusual and unexpected- it's not nearly as scary as I had expected. There are moments, of course- when Life is hard. When Life feels like a lower case l, instead of a big and tall mighty one. I sometimes look for big moments to fix it all and make me happy.
And I am so very grateful for many of Life's reality checks that help me to keep it all into perspective. And you- wonderful precious you. You too have your monsters that came out and got you. Your important battles and struggles. They take on many different forms- our monsters. And in hearing from you I realize that sometimes the holidays rustle up some of those feelings that you had comfortably and thoughtfully placed away. Some of you are dealing with a stressful and crappy family situation. Some are sparing with infertility or a loss of pregnancy. You can't wait for the day when you can breath again. Today I made sure to be grateful in my moments of Mom'ing to honor you. I think of you daily- I really do. I don't want to take my gifts that you long for desperately -for granted. Some of you are changing jobs, getting separated or divorced. Some of you are experiencing your first holiday without your children as a byproduct of divorce. Some of you can't eat your Thanksgiving meal due to chemo. I hear you, I feel you, I honor your struggles.
I tell you all of this- not to depress you. Goodness no- just the opposite. I tell you this because although our struggles may be different- sometimes our sadness and grief unites us. Sometimes I hit publish on a post I write and I feel what author Brene Brown calls a vulnerability hangover. That sick and wondering feeling- Did I say too much? Should that have been off limits? But I am an all or nothing gal. I don't often do the in betweens. And without fail, anytime after I feel that vulnerability and I second guess my transparency, I hear from you. And although our stories are different, you felt the Me toos when reading my words. It reminds me- that sting of vulnerable you may get when you share your truths, is worth the awesomeness of hearing the Me toos. Every time. And if someone doesn't get your truth. If you share and someone tells you to feel or think a different way- I'm sorry.
I could tell you a million stories of living Life- not in the in between. Time had passed after a devastating breakup a couple of years after I moved to Los Angeles when I was 25. Finally I healed and I was ready to date. People kept telling me I would find love when I least expected it. To that I say- SHUT IT PEOPLE. Don't tell single people that. EVERYONE tells them that. I couldn't have LEAST EXPECTED it more. I couldn't have LEAST expected if I had laid UNDER the table at a bar with my eyes closed refusing to meet or talk to boys. Meeting people out at night was RIDICULOUS. Unbearable really. It felt like Twitter. A bunch of people yelling stuff out to each other about themselves, with no one really listening to each other. I didn't meet potential husbands- I met potential psycho path narcissistic killers. I finally took matters into my own hand. I joined Match.com, Eharmony and Jdate. All at once. No- I'm not joking- and no, I am not Jewish. Just-- don't even ask. I dated like it was my JOB. I lived in Brentwood- a community nestled in between Santa Monica and Beverly Hills. There was a Starbucks or Coffee Bean & Tea Leaf on every corner. I made that work for me. Dinner dates were out of the question. Drinks date- not worth the entire night out if they were a dud. I streamlined the process. The screening date was worth coffee only. Date one, 11 am- Coffee Bean on Barrington Street. Date two, noon- Starbucks on Third Street Promenade. Date 3 1pm, Coffee Bean on Wilshire. I knew within the first 5 minutes that each date was a bust. No- I don't want your business card. Thanks though.
It's unbelievable how much my Life has changed since then.
Dude, I even made a craft. This is as craftastic as I get. Promise.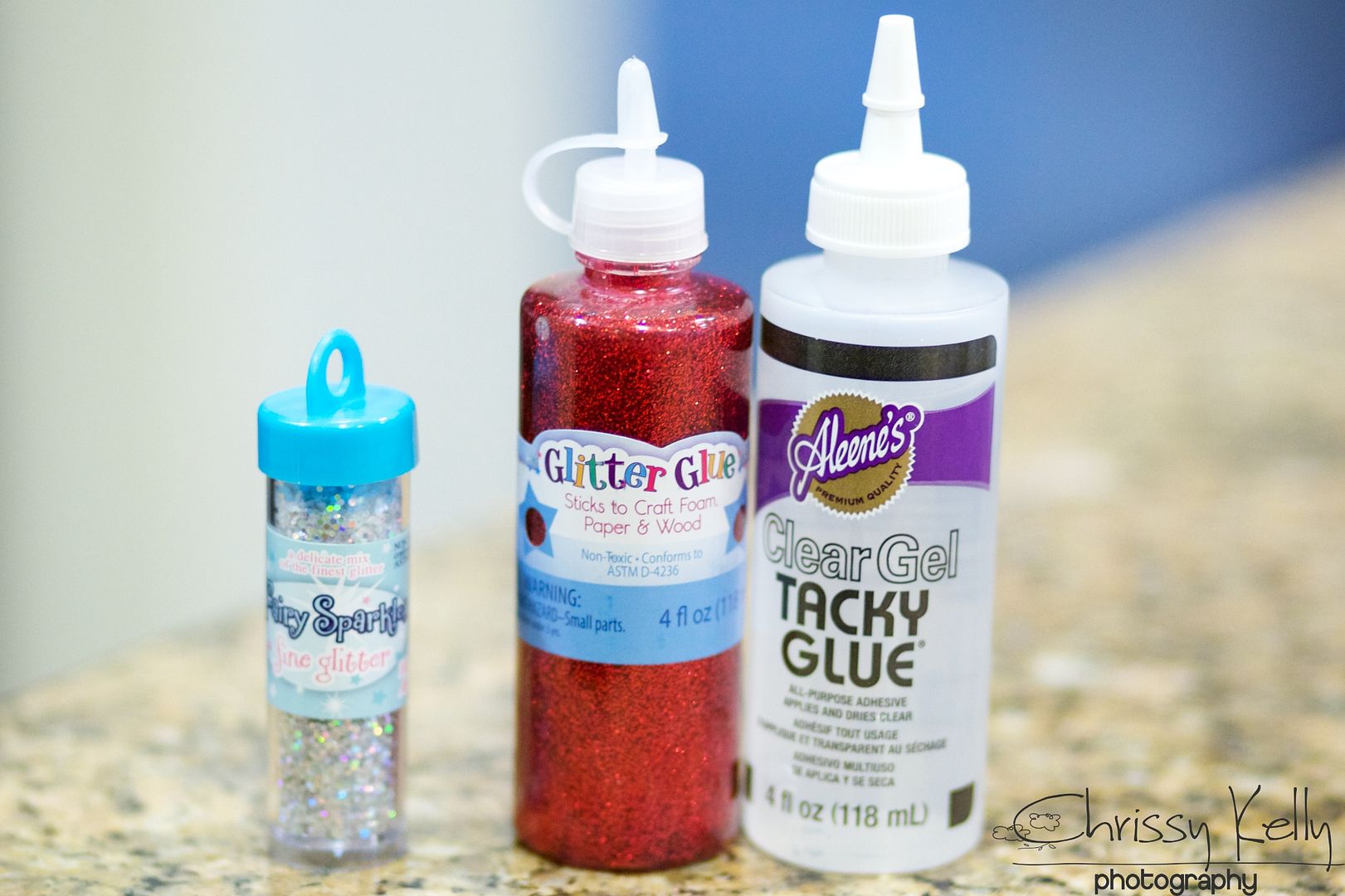 Fill a water bottle 3/4 full with hot water. Use all the glitter glue, and add as many extra sprinkles and as much glue as you want.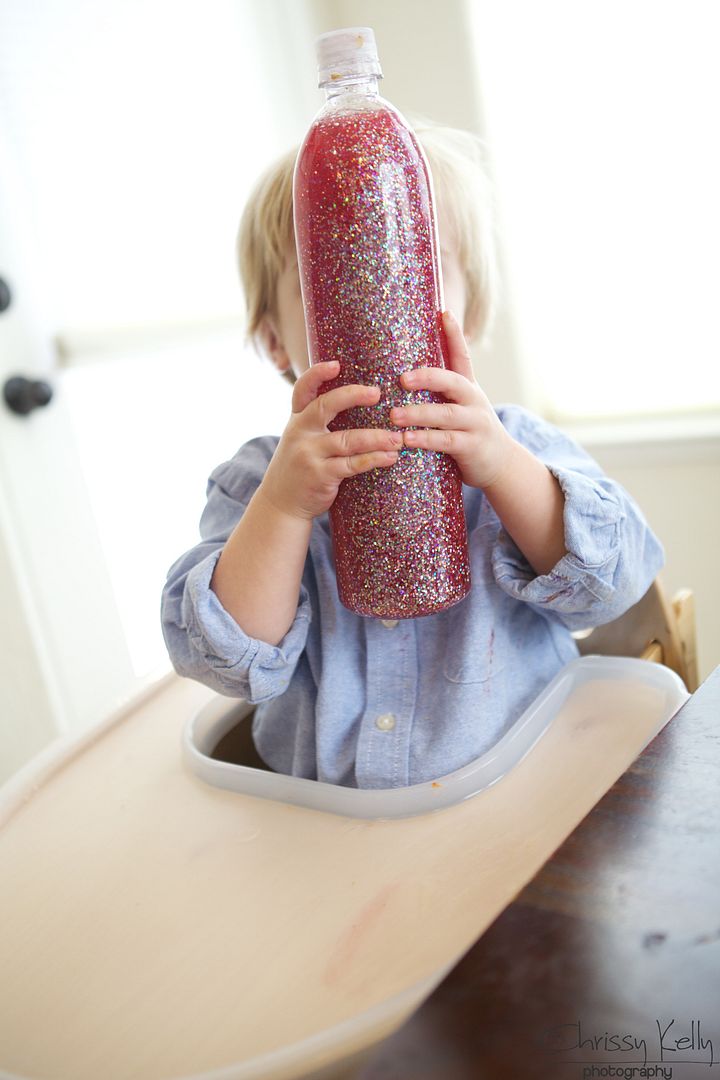 Shake it up baby, swirly, stimmy, Spectrumy goodness.
Sometimes it's good to be all crazy type A, get er done, 3 dates in one day type of gal. And sometimes it's nice to just be relaxed, calm and settled.
And I woke up to this on my front lawn.
Michael deer bombed the front yard while I was sleeping. I'm not sure how I feel about this. Apparently he thinks we are the Griswalds. Michael- I'm not ready for any blow up snow men. I'm just not there yet. But if God forbid we get a minivan, you can just buy the damn snowman.
Late this afternoon Grey and I took a walk to visit a neighbor. At approximately 4:15 the sun is absolutely golden and magical.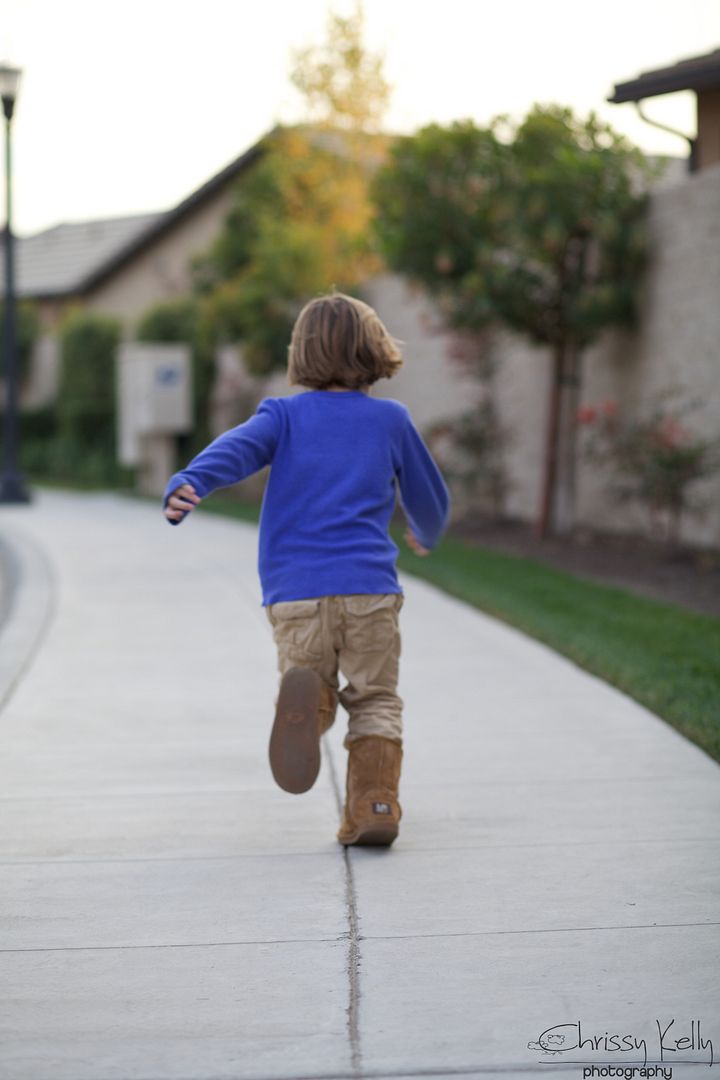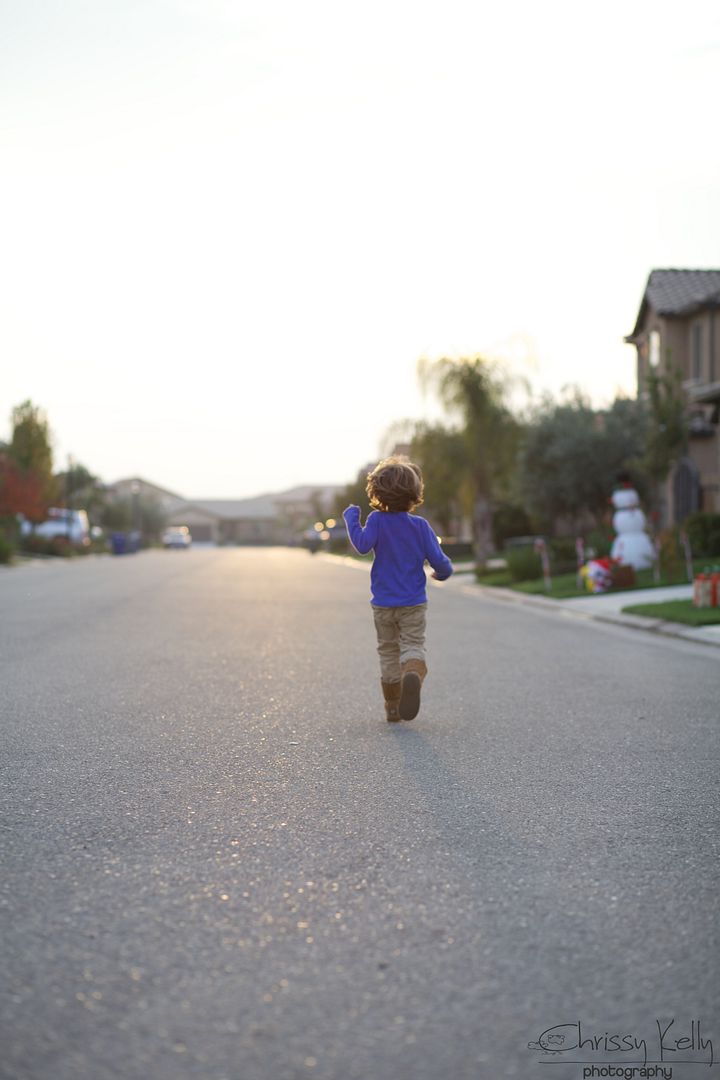 All day long he is told what to do, how to play, how to eat, where to look, how to sit...Get off the table. Don't touch that. Don't put that in your mouth. Corrections all day long....sometimes it's so nice to just let him run free. We all need time to just run free.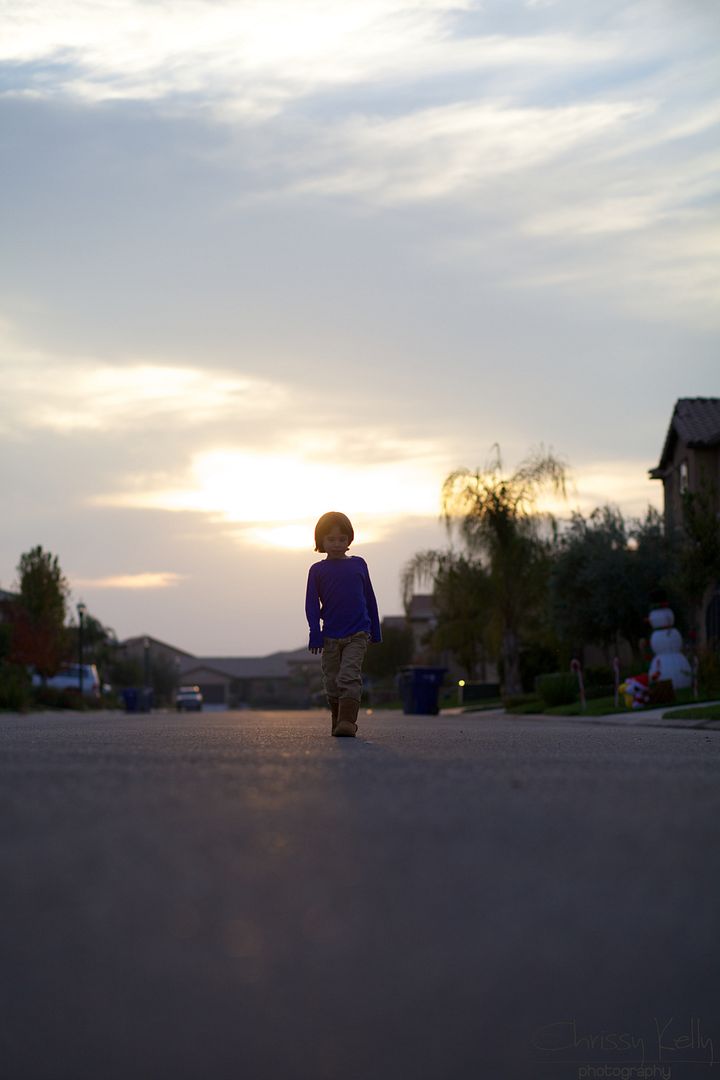 I find that most beautiful moments in Life, often just occur...they are spontaneous-not on purpose. The moments when you stop and wish time would stand still. You don't have to always plan them. Don't worry- those moments always find a way to find you.
Love,
Chrissy