How to is a big part of the literary world. Everything from articles to entire books. There are a lot of things we need help with. How to survive the Holidays. How to bake a turkey. How to tie a tie. How to lose 20 lbs.

How to be sad...Wait- that isn't one- is it? Seriously- how come that isn't one? Why don't we need advice on how to be sad? I think there are a few reasons for that. One- we think our sad is unique. We think we are alone and the only ones to feel such depths of despair. Sad is a universal feeling and language- like a smile. All nationalities and ages know how to experience it. With happiness and beauty and love must also come sadness. It's just the way the world works. Sometimes other people will try to tell us how we are supposed to do sad. You should feel this- you shouldn't feel that. Ignore them- you already know damned well how to do sad. Stick with your way.
The only thing harder than writing unfiltered is NOT writing the truth. Sad is where my demons lie, and so with honesty, I let them out. I say exactly what is on my heart- no matter how unpretty my unfiltered thoughts may appear to you. Some people find them ugly- some find them gorgeous. I'm in the latter group. We were all exposed to filtering growing up. We often fall in the path of the way we were raised. Some people were taught to keep all thoughts inside. Some were taught only to share the shiny happy good ones. I share them all. Experiencing them, feeling them, giving words to them is the only way I can then authentically and honestly move forward. Very few of my bad feelings have ever been grounded in permanence. Feelings are always changing- unless we do not truly experience them. Then we get stuck in them until we agree to acknowledge they exist and only then can we move through them.
Friday night I felt like I was giving birth. And it was painful and I was scared. I had to go right through the middle of that sad- there was no side stepping it. I felt and I cried and I hurt like hell. Sometimes that happens. It sucks.
And here is the thing. I am grateful for my life. I am even grateful for my pain because it teaches me more than the perfect moments. I am allowed to be sad with the realization that my child has autism.
I AM ALLOWED TO BE SAD. That doesn't mean I don't love my sons with everything I am. That doesn't mean I permanently wish they didn't exist. If you really and honestly know me from my writing, than you know this. We are all allowed to feel what we feel. Being sad that both of my boys have autism doesn't mean I don't think they are a perfect gift from God. It simply means I am sad.
There were a very few number of people who were not okay with my truth. Not okay with my sad. I'm certain we all want the best for the people we love. We all want our loved ones to be happy and healthy. I sometimes hear- You should just be grateful that they are healthy. From my perspective, life with a significant neurological disorder isn't healthy. My boys are not mildly autistic. I see them struggle daily, in a million different ways you can't fathom unless it is woven into your own world. I see their safety compromised from a delay in processing.
When you come to the realization that your child has autism- you are allowed to feel whatever it is you need to feel. You must feel. You must feel and then heal and move forward. Most people get that. Thank you for getting that. Thank you for all the kind and grace-filled comments and texts.
Here's how I did undid some sad- you know- in case you need a little how to for that.
5 tips of how to undo sad- by Chrissy Kelly
1. This song, constantly- all weekend long. I watched the video for the first time today and the sweetest silent single tear fell dutifully from my eye. I felt the music with my entire body.
I wanna hide the truth
I wanna shelter you
But with the beast inside
There's nowhere we can hide
Imagine Dragons - Demons

2. Picture taking. Lots and lots of pictures. I always think- I always talk to myself. Sometimes it is exhausting. But when I get lost inside my picture taking- it's finally silent. I don't think and it's such a relief.
3. Spending time in a deeply spiritual place.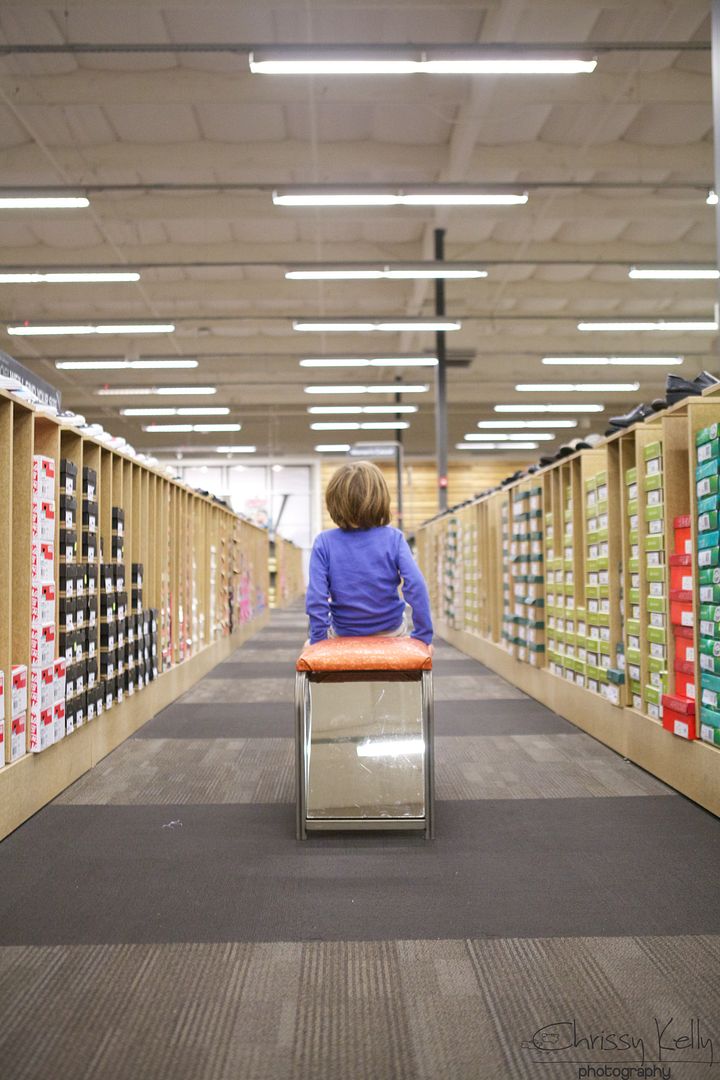 Yes, shoe shopping.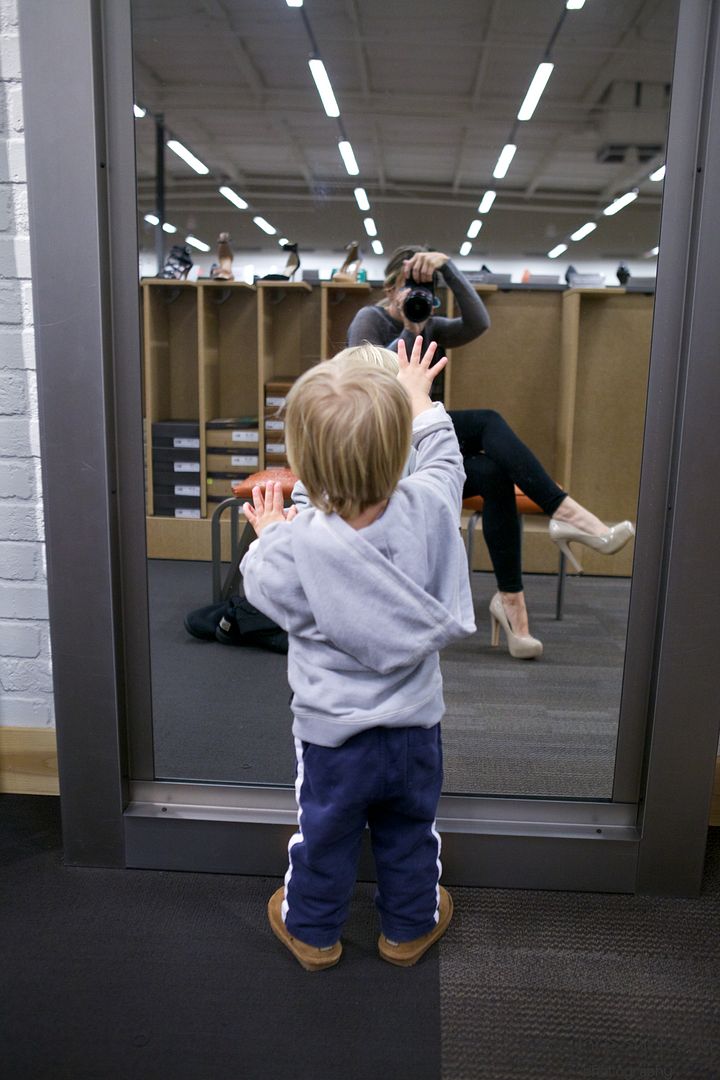 Shoes make everything better.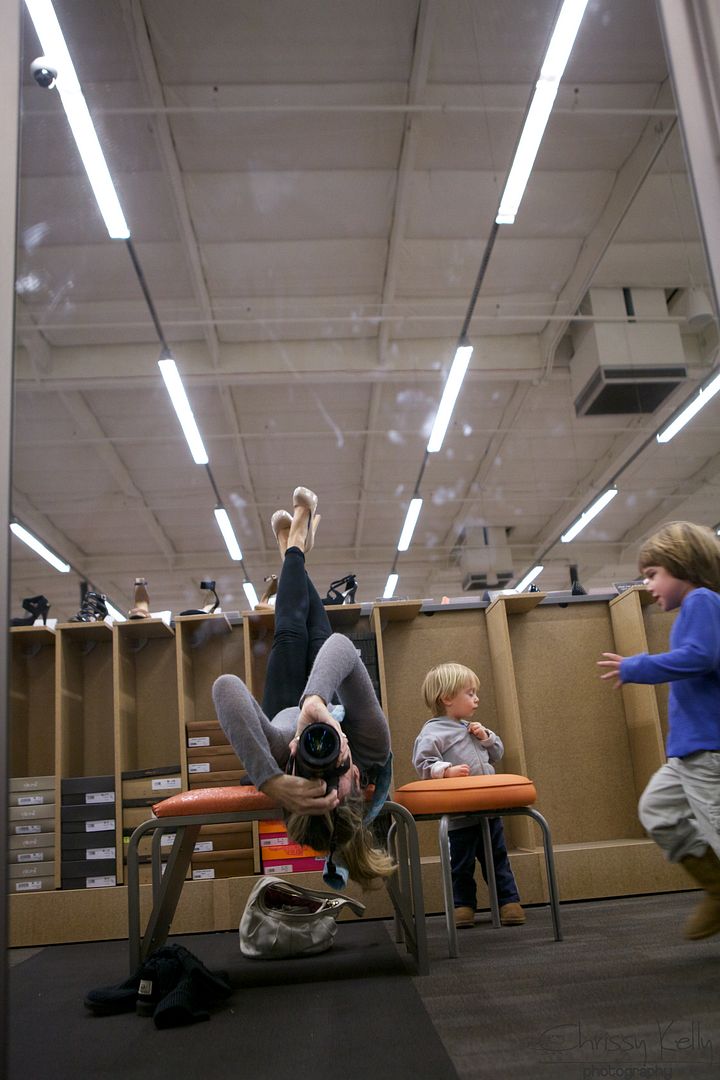 So does acting ridiculous in public. It's healing- which is a PROVEN FACT I just made up to prove my point.
Grey LOVES shopping.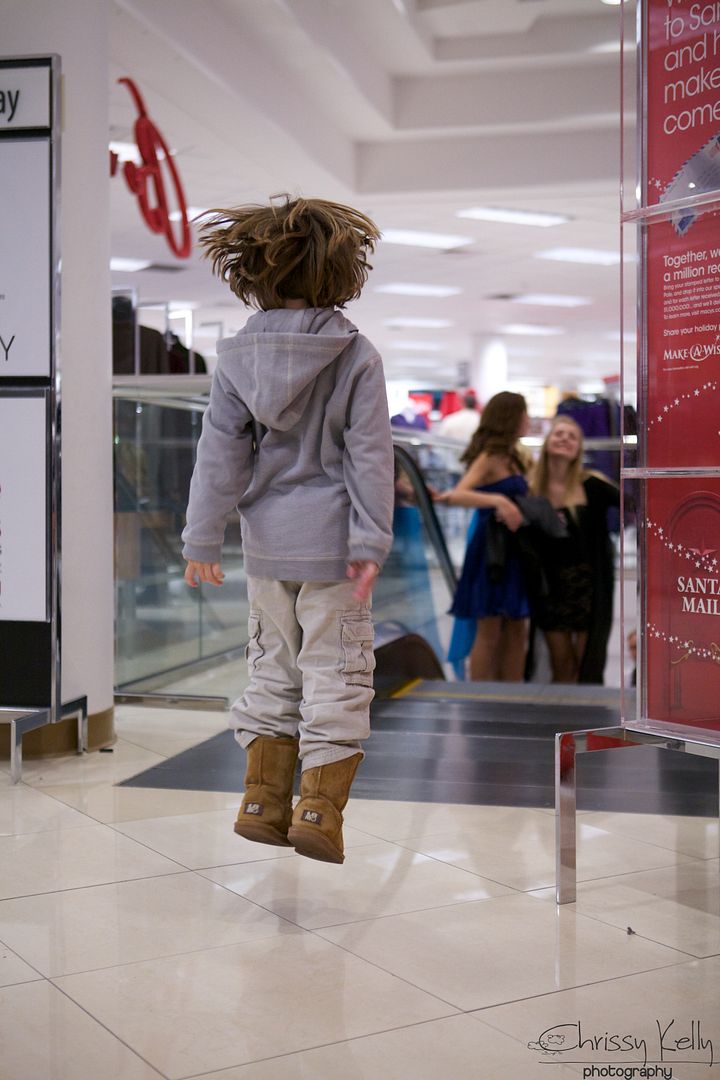 As long as we stay by the escalator the entire time.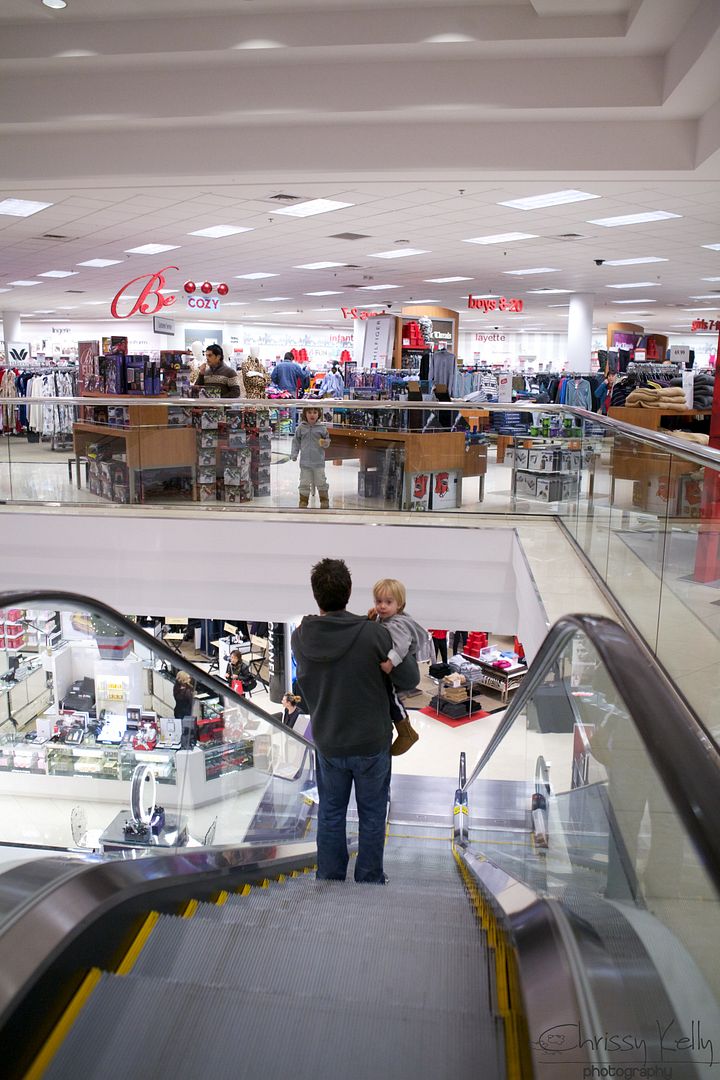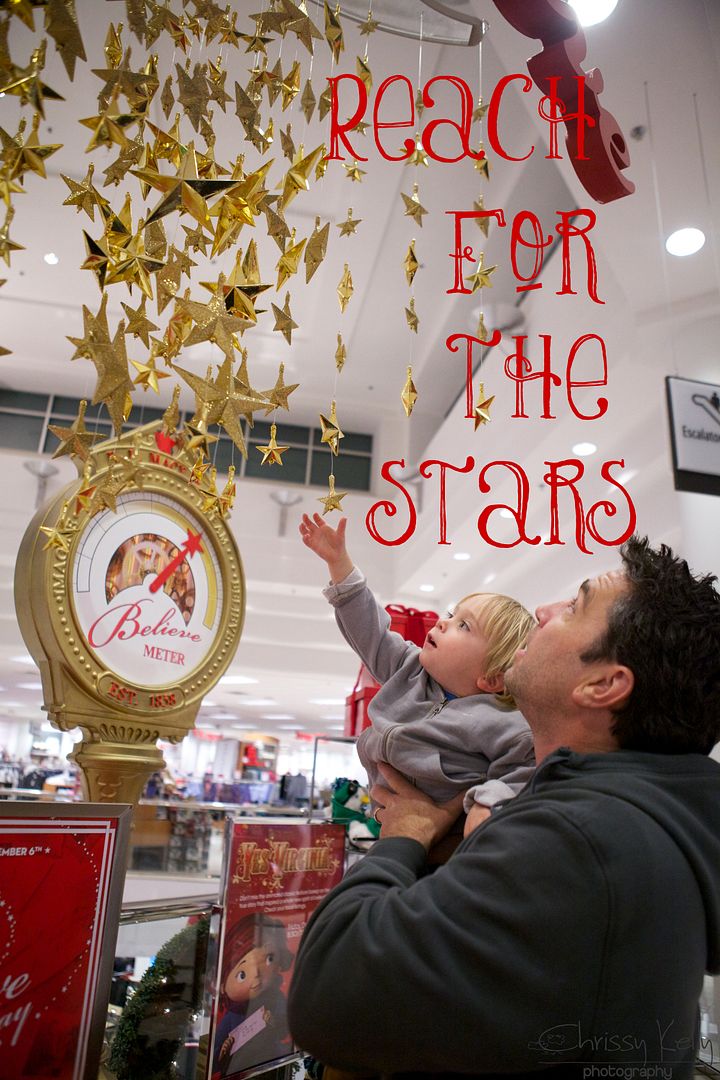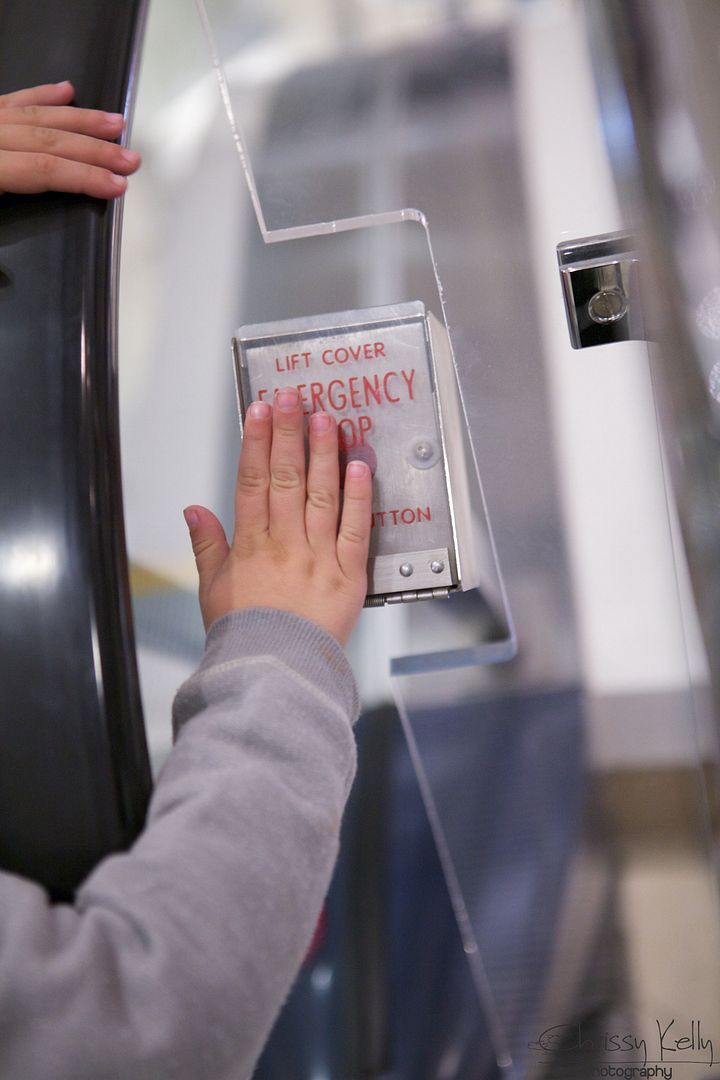 Please- if you are hurting- you are allowed to talk about it too. Hit the emergency stop button. Get off the Life ride and tell someone EVERYTHING.
4. Going to church.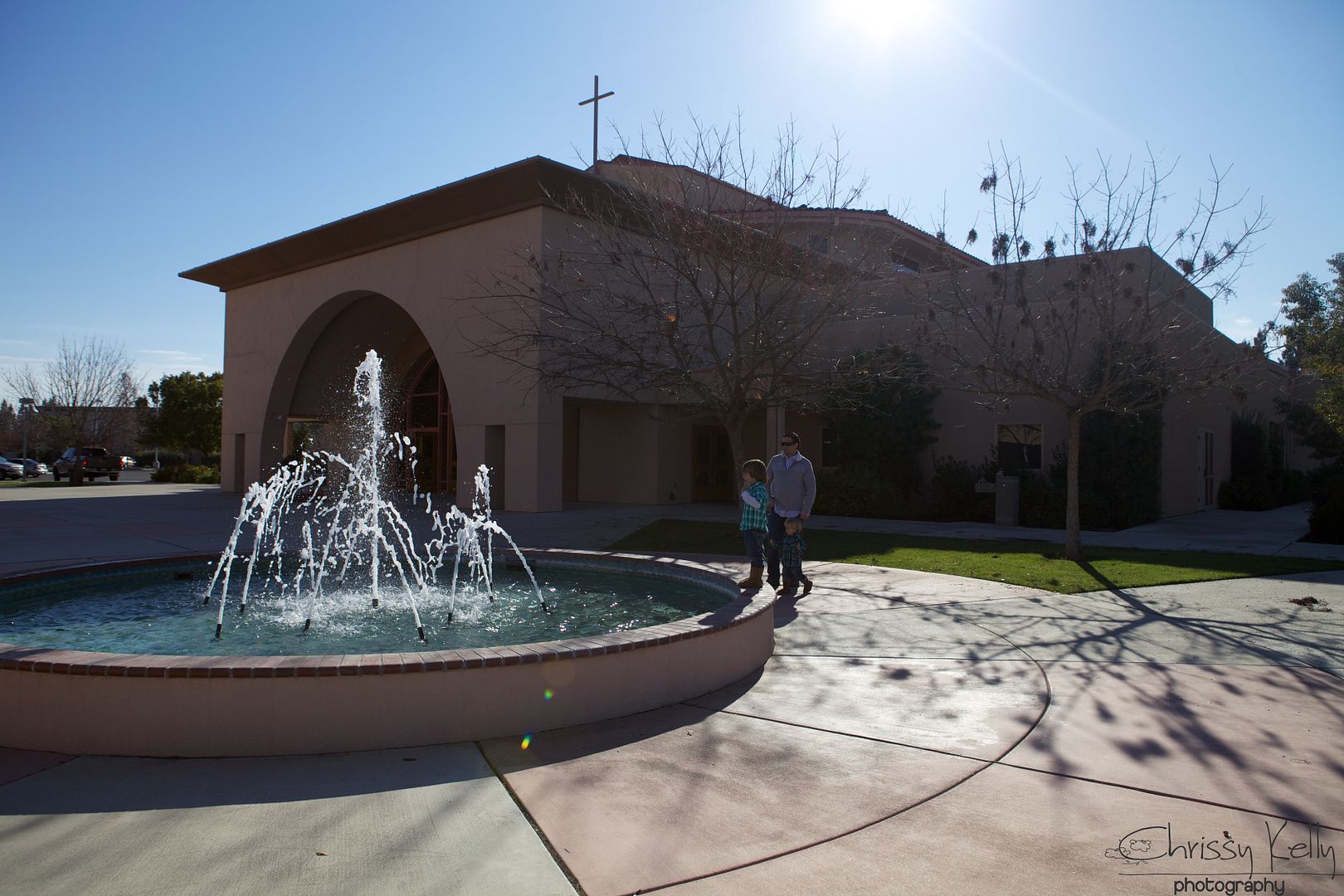 I'm not very good at going to church. The church part of church was pretty darn rough. There's no cry room. By the end I needed my own room to go and cry in. Michael and I shhhh'd, ran, picked up, blocked hits, chased, and cajoled for an entire hour. You sweat more than from doing bikram yoga. Greyson wanted to go up on the alter the entire mass.
It felt good to be there though. It felt safe. It felt like community.
Greyson found God in the drums, and I found God in the sweetest teenage boy- who let Greyson bang on them after church. My heart aches just thinking about it.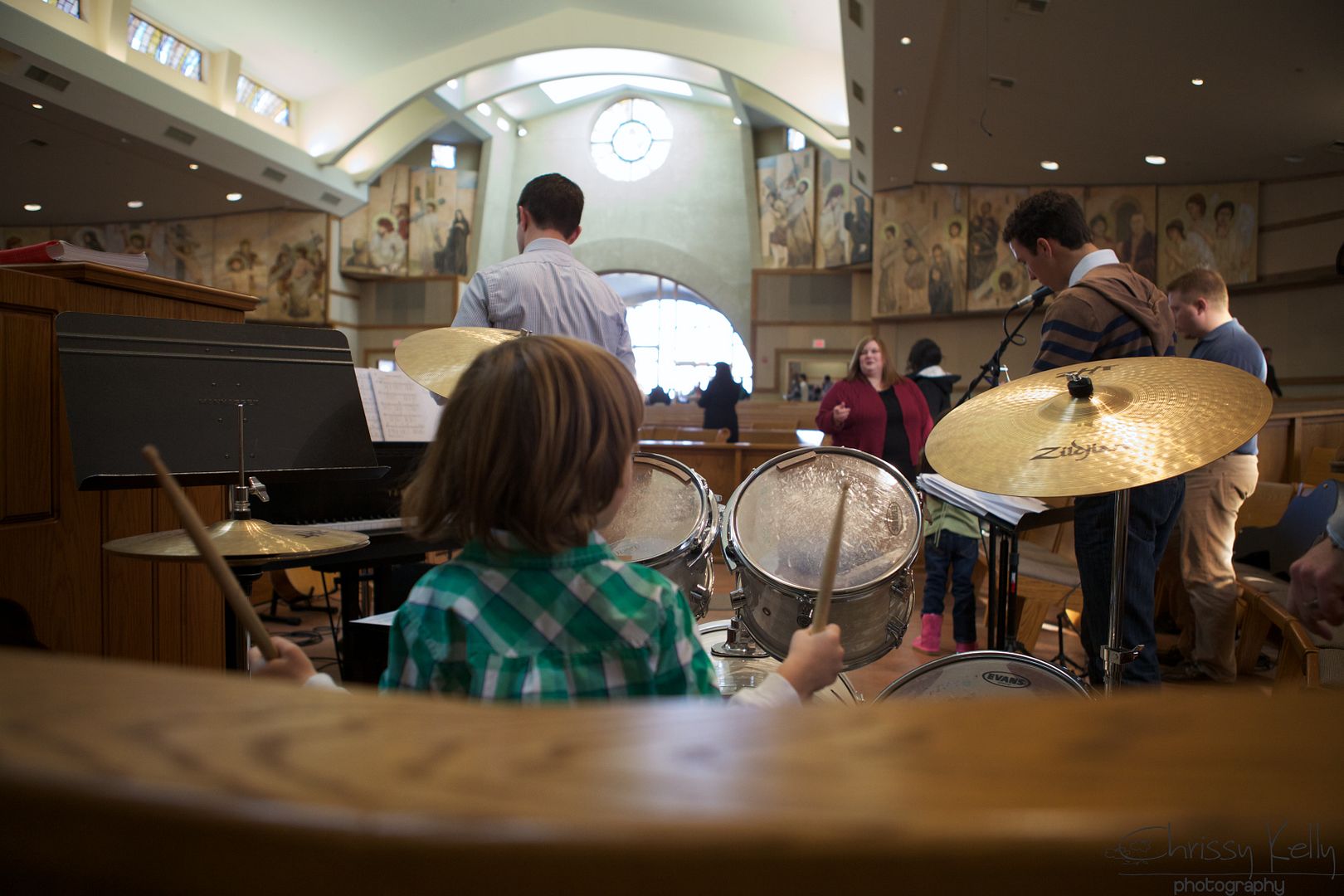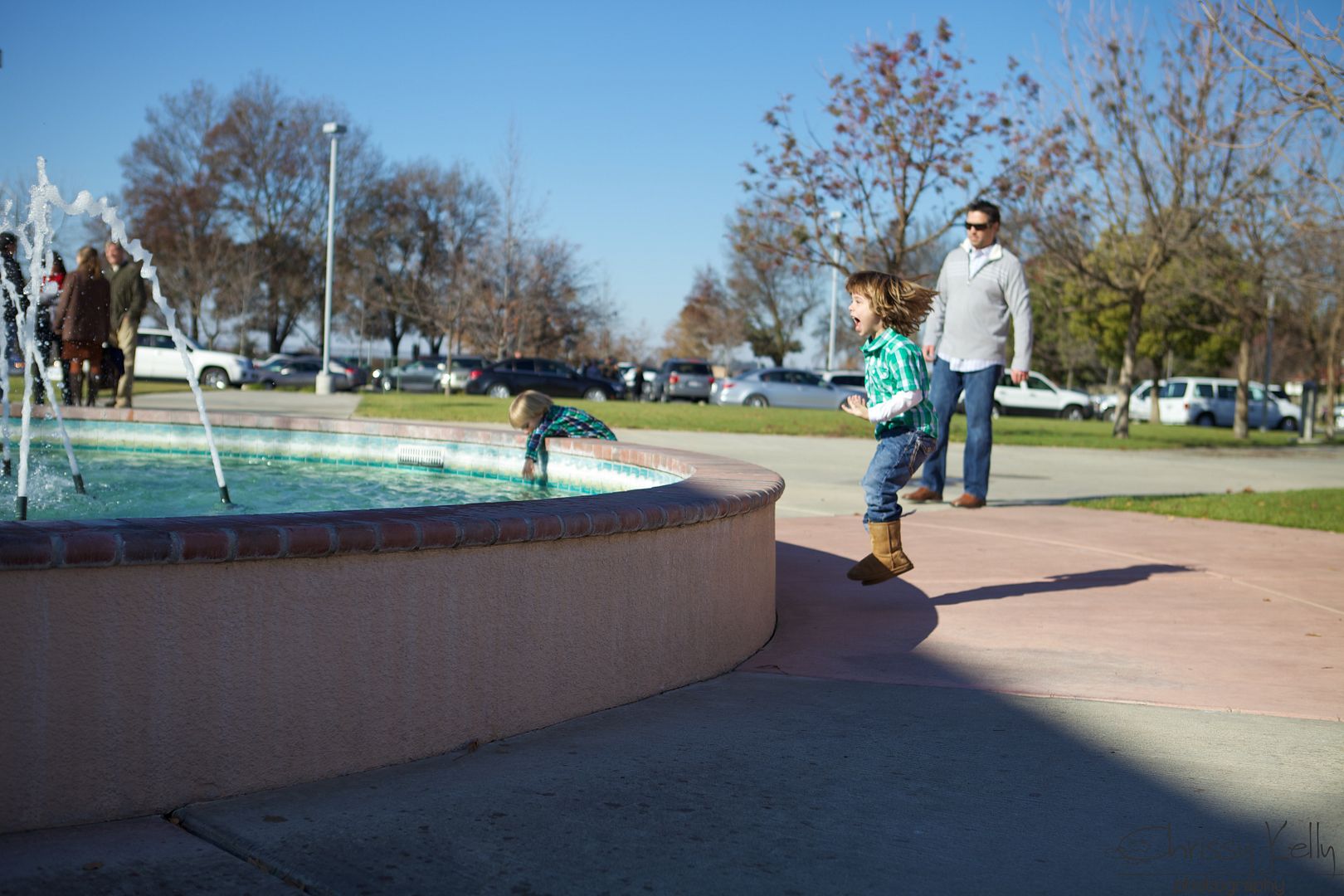 We also find Him in the fountains. I'm pretty sure he's everywhere.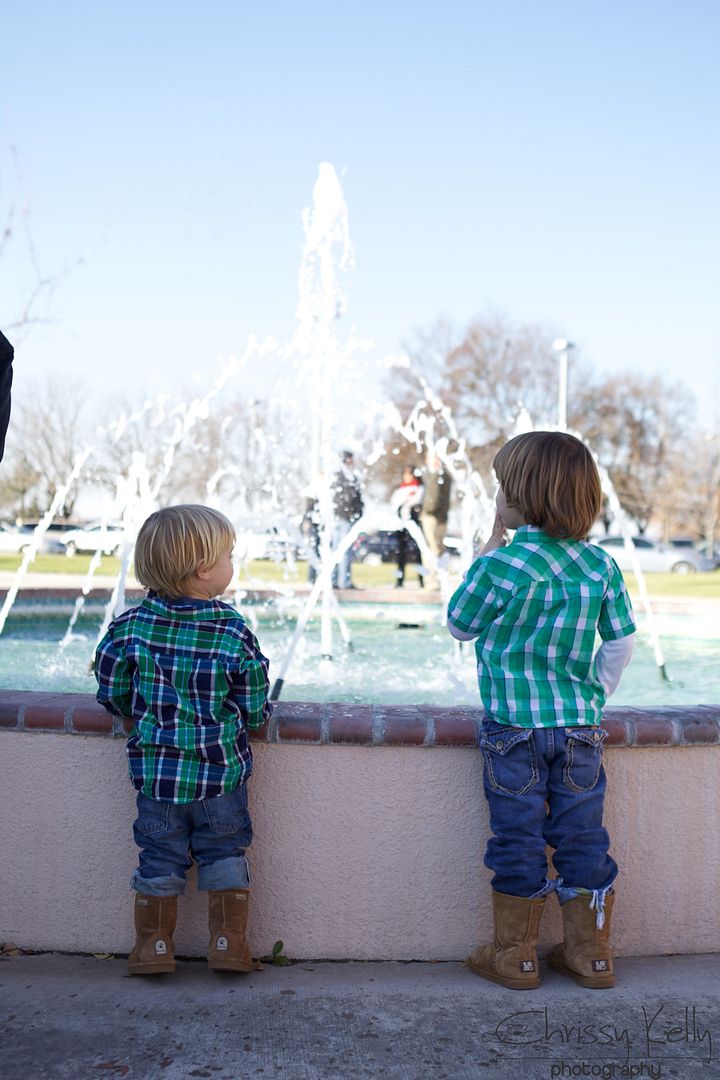 5. Laughing. It always help undo sad. Sometimes permanently.
Today I made Doodle laugh...which is one of the greatest sounds and sights in the world.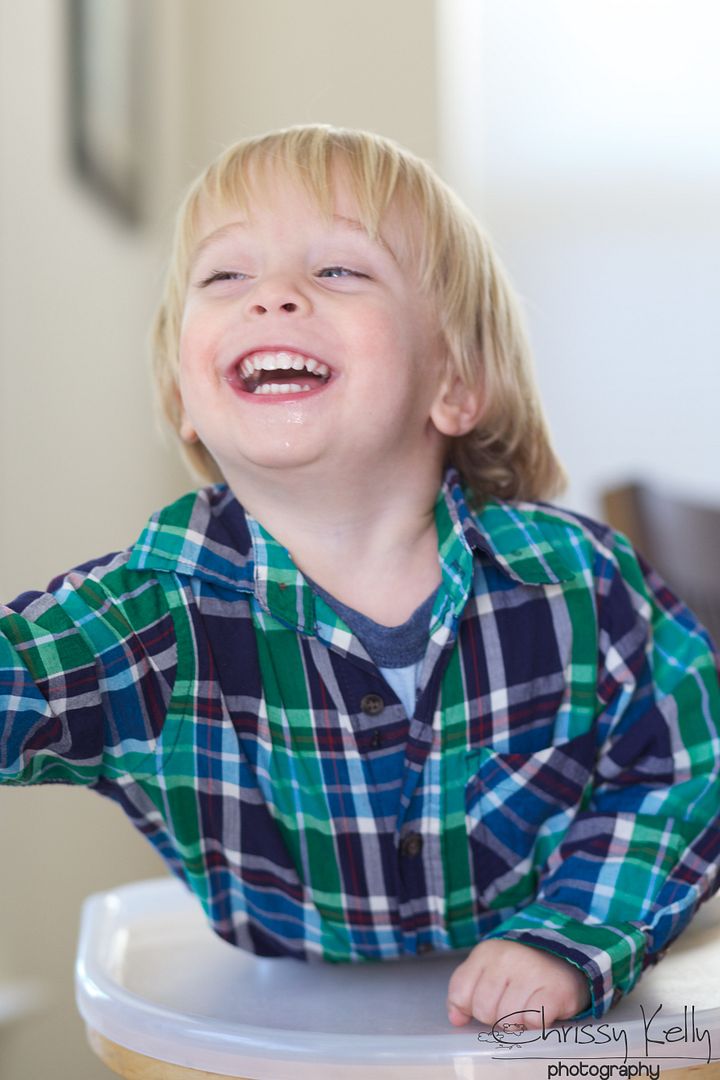 And he made me laugh by shaking his hair back and forth and back and forth. Today it was his new favorite thing.
Sometimes Life is hard. PERIOD. It can be hard and messy and isolating. Such few people feel the freedom to speak their truth which closes us off further. We are especially afraid to tell our messy and imperfect truths- which are ironically the ones that need to be told more than anything else. Yesterday's post felt horrible to write. It is scary to be vulnerable! But it's such a HUGE relief to be able to express myself too. And it was beyond humbling to get your love and comments back. I honestly had no idea you were all out there. I honestly feel your love and prayers and goodness and hugs. They are very real to me and overwhelming in the best kind of way. Sometimes you would say- I wish there was something I could do... but honestly- leaving your words and your thoughts IS something. Sometimes all we have is each other.
People are afraid to share their real feelings. We are afraid of how it will sound. We are afraid of how it will be received. We must tell the truth anyway. We must own our truth.
There are already so many instances in Life where we must be quiet and say the right thing and do the right thing. It can get very exhausting. Let's just be our real selves, what do you say? It's so much easier. Beautiful things happen when we tell the truth. Amazing connections take place. And only in truth can healing begin.
Today I felt it. Something good calling me. When released, pain has a way of turning into the most beautiful of things. I can't wait to see what it will be.
Love,
Chrissy