Many of my posts have a lesson. I dance with words until life is revealed. I look on the bright side. My glass is usually half full. The sun will come out. B
lah blah blah
. That's the real me though. Why would I choose to be sad, I wonder? But right now it feels
like sad chose
me
.
At 5:30 on Friday, a school district Psychologist and our Early Intervention Teacher were just leaving the house. A long week of therapy over. Evaluations were scheduled over the next 3 months to confirm that Parker has autism. In Central California, these things are done right before a child turns 3 years old.
And I am not okay.
And last night a years worth of WHY ME broke the damn, as forceful and angry tears splashed down my face. Eyes swollen and red. Mascara long gone. I'm hopeful I'll just stop breathing so it won't hurt so bad -because right now- it hurts. It hasn't hurt this bad since I knew without doubt that Parker was following in Grey's steps. Parker has autism.
Parker has autism. I say that out loud and I'm certain- something is bleeding.
A pain that tastes like metal and feels like a herd of elephants on my chest. A pain that lingers. A pain that never got a chance to heal before being ripped back open again. Unbearable. All these feeling can't fit at once underneath my skin. Something has to burst to make this unbearable pressure go away. Once was too much. Twice is unfathomable. I can't believe I have to sit in a small room and hear those fucking words in the same order again. Your son has autism. They don't let you put your hands over your ears and hum and rock back and forth until they finally just walk away.
I want to go to sleep and wake up in the past - when it was just Michael and me and Jack the dog. Loving was easy then. Loving more than anything in the world is on its own spectrum- and on the opposite side of this gorgeous life-sustaining, mad, crazy love is pain. Hot unbearable suffocating pain.
I want to be mad at God, but really- it wouldn't make any difference. It won't help anything. This is my story to live, we are only given one. We don't even have to like it. Some of the details are in pencil and some are carved in stone. Autism is in stone.
But God- I'm ready for something really Fricking amazing to happen. Big time amazing.
I worked so hard to be good after Grey. To breath every single day- up to 20,000 times a day in fact- each one taking exuberant effort. I ate meals without tasting them. I took showers because I had to. I wore a big sweat shirt to hide. I needed to feel normal - so I did things that normal people did in the hopes that the feelings would someday come back around.
And slowly the feeling came back into my limbs. I figured how to exist with uncertainty. I figured out how to exist with pain. And in microscopic amounts- the pain went away. Not all of it- not forever, but it went away. Life was good again.
It will be good again. Hopefully sad will stop choosing me. I will do what I do best- live in the day...not in the forever. I debated writing all of this. It isn't cathartic or healing as one may suspect. It makes it feel too real. It makes me feel too vulnerable- and I will probably feel stupid or exposed after I send these words out into the world. But I want to be authentic. I want to jump freely, without thought or control- so at the end of this I will hit save and publish.
And now you will help me too. This blog has always been a two way street. Your words matter. The official diagnosis won't come until February or March- and I'm going to need you then too.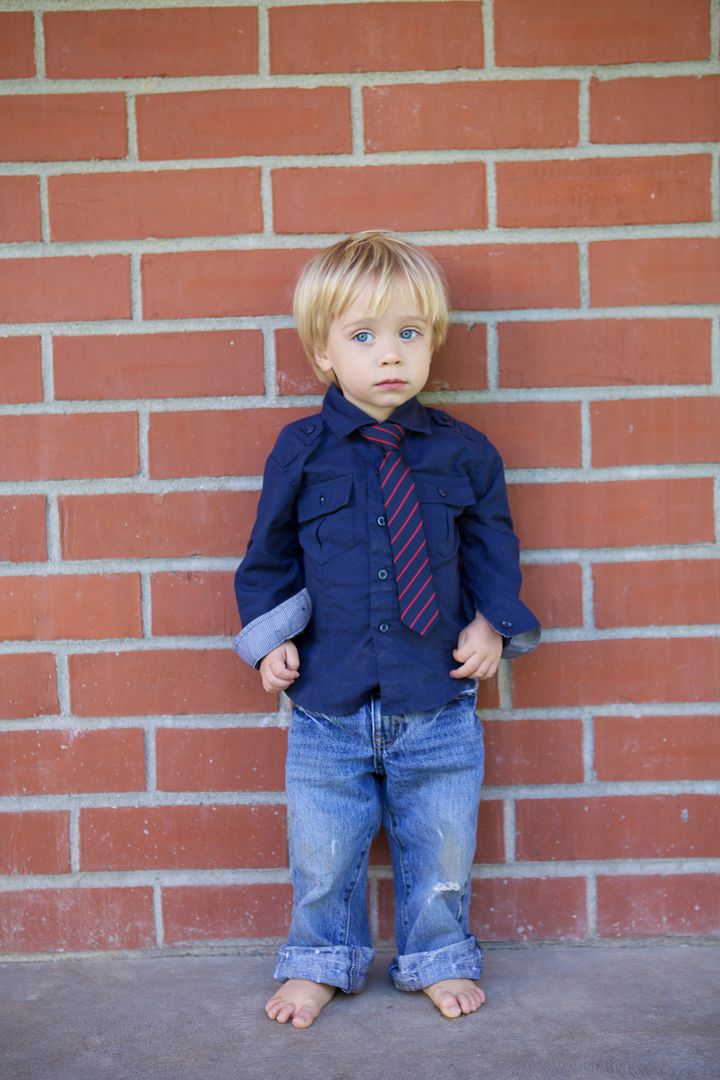 He's so amazing it hurts. I'll take him any way I can get him.
Today I wore red lipstick all day long. Dubbonet by MAC. The nicest lady at the mall put it on me without realizing that she was helping to change my life with just a little swoop of color. I've never worn red before-- I'm not really a red lipstick type of girl. But today I was. I needed to be a new girl. One who has the strength to handle this new life.
Love,
Chrissy
Come say hello on Facebook. We can jump and drink wine.