WARNING:
Oo-o-o-o-oo
This is gonna be the best day of my li-ife
My li-i-i-i-i-ife
Oo-o-o-o-oo
This is gonna be the best day of my li-ife
My li-i-i-i-i-ife
(This one:)
It's called Best Day of My Life. I just want to let you know- The song is a liar. I know this because I've heard it every single day for at least 17 days in a row, and it has NEVER been true ONE of those days. I even heard it at least twice today, and on days like today, I can't believe Monday isn't a four-letter word. Nothing horrific happened and I actually have absolutely no right to complain, but I will just a little.
I don't know what I expected being a stay at home Mom to be like. Maybe I thought it would have an air of the way college felt. I can fondly remember walking down the hall at my dorm, Freudenberger House, aka Freddy. Even if we were completely different types of people, we were the same because we were all there for the same thing. As you walked down the narrow hall, you saw open door after open door, with people walking freely in and out. It was a community.There was always someone around if you needed to borrow something, someone to study with or go eat with, a friend to watch television with or to just hang out.
There are moments and days and times like Life is like that now- but not very often. And sometimes I get lonely. Passing by people all day long but not really connecting. Everyone so busy doing their own Life. It's hard. I get so lonely to connect. Today I was unbearably lonely. Super busy and bored all at once. And at the end of a long day of work, sometimes it feels like I have nothing to show for it. No cleaned house or baked good. Nothing finished or completed. And I'm getting tired of the standard- I kept us alive today and that's good enough. And I know... I know, I know, I know- Parenting is important and sacred work. It's the best thing that's ever happened to me. It's exactly what I want to do with my Life. It's just nice to be able to tell the truth about the not so shiny parts.
When Parker took his afternoon nap, I tried to lay down and sleep for a few minutes. Greyson was in bed with me.

Mommy HAS to go to sleep for a few minutes. Please, let Mommy sleep, I begged him. I began to fall asleep and I feel Greyson pulling on my eyelashes-inches away from my face, staring at me intently. A few minutes later he put his fingers in my mouth so he could feel my teeth. I realized with a laugh that sleep just wasn't going to happen. I decided then that I needed to do a reset on my day. I remembered that no day is all good or all bad, and if I kept defining my day as bad- bad was probably be all I was going to notice.
I decided that I just needed to be aware and receptive to the good moments.
Good moments like this- early this morning- moments that I take for granted until my camera reminds me just how special they are.
And today we had Horse Therapy. That was a good moment.
Grey was pretty stoked to be there. I just breathe easier looking at the above picture.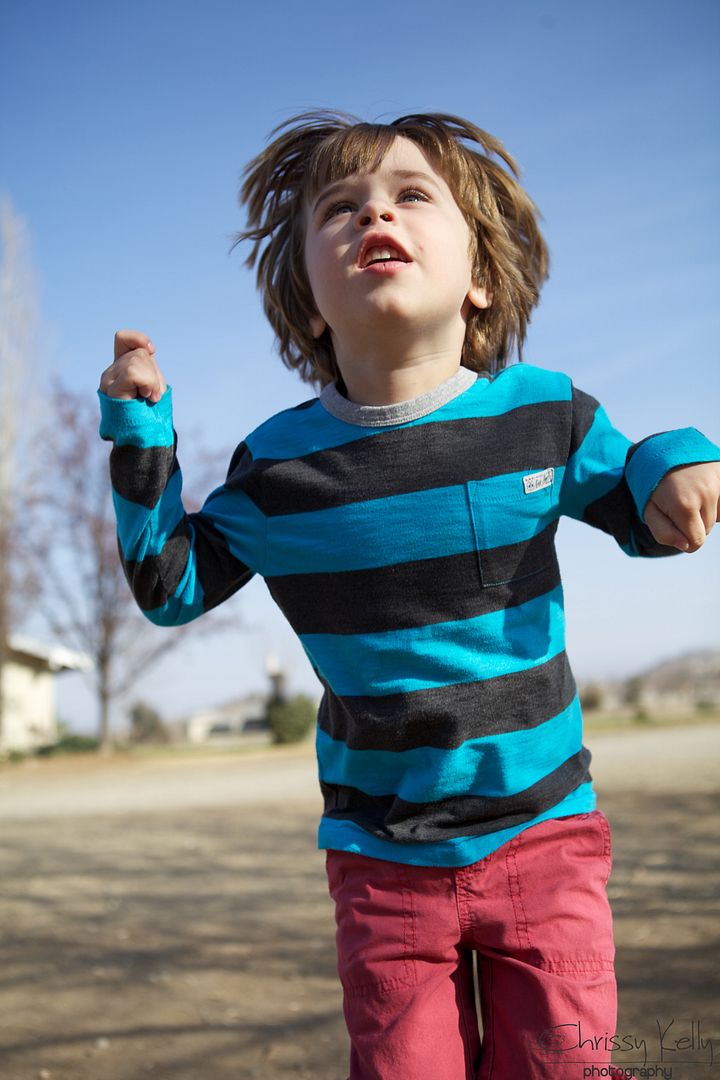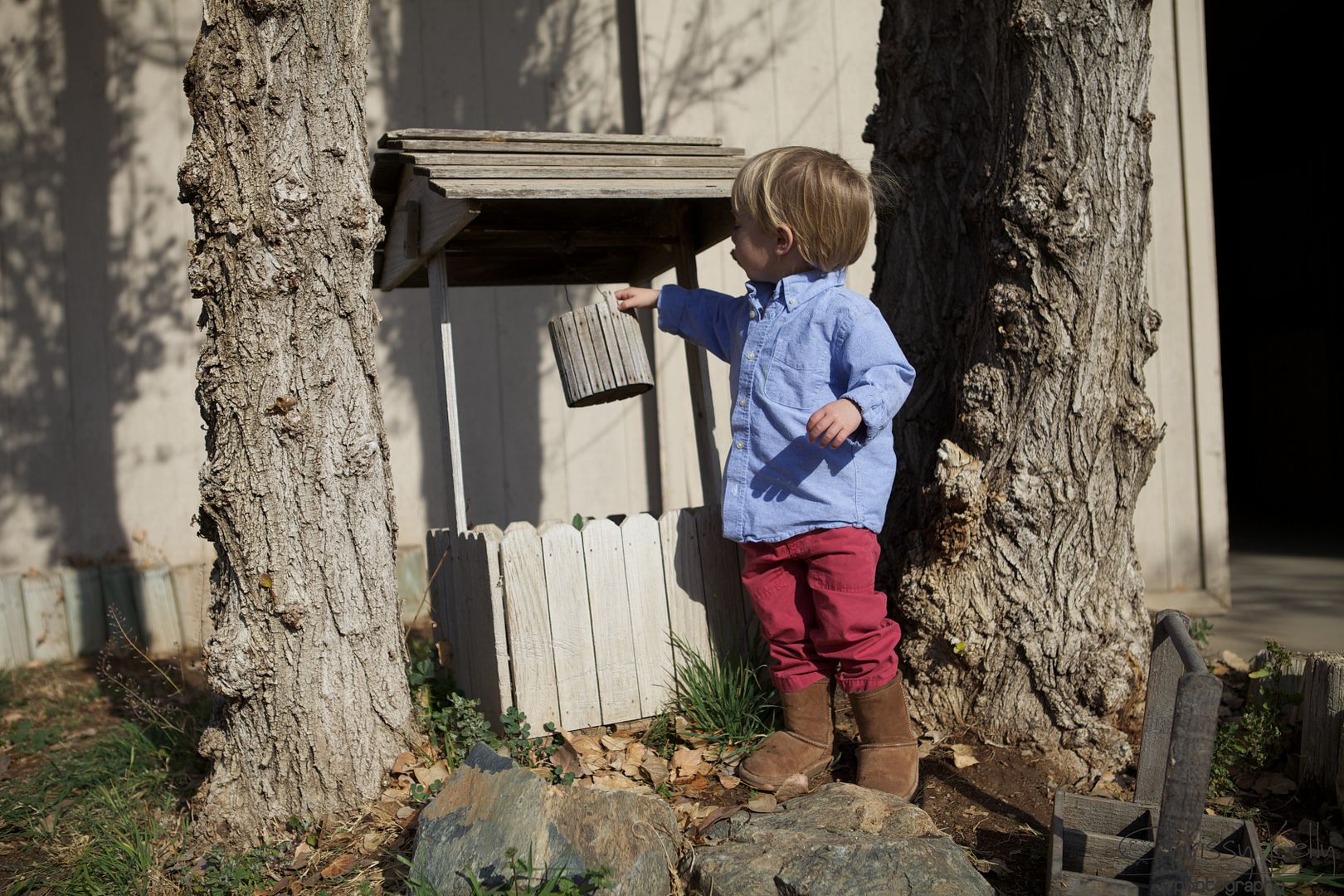 Parker and a wishing well. You make a wish right now too- okay?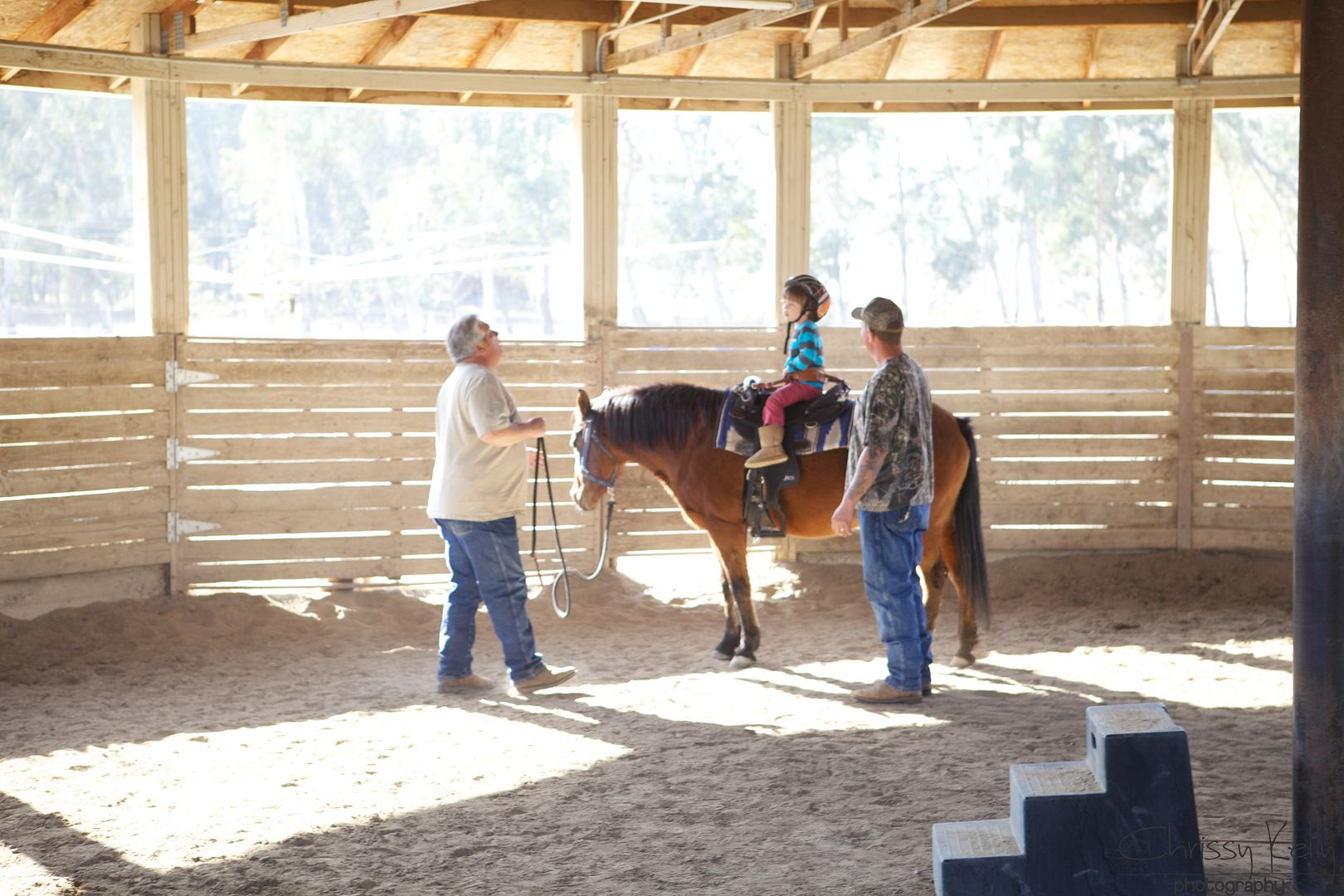 Horses are my new favorite people.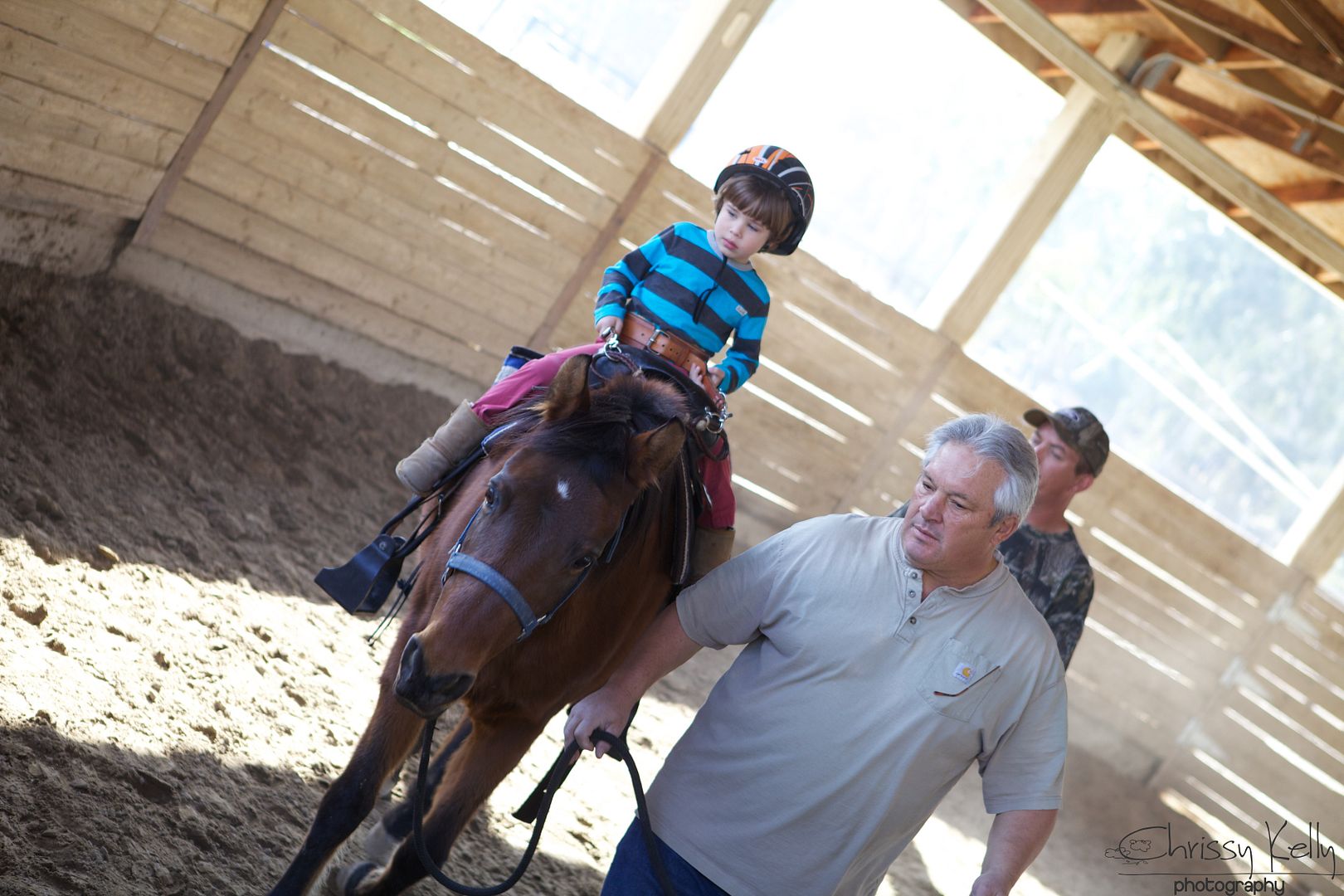 This face, ahhhh this face.
We had good moments at Speech Therapy.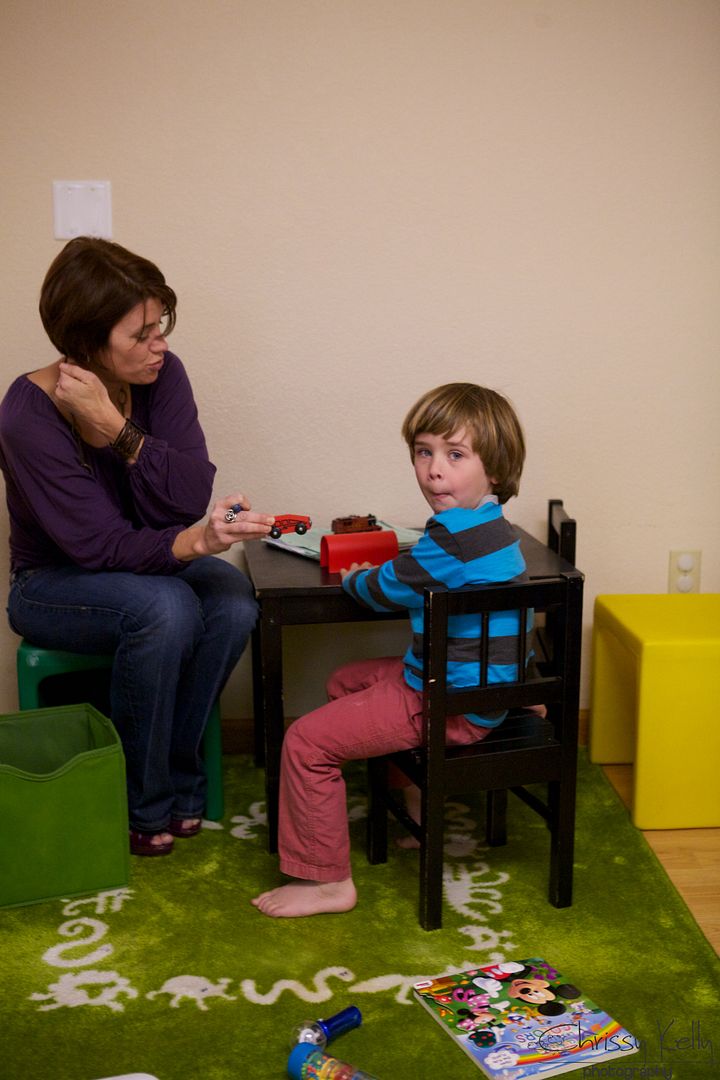 Bubbles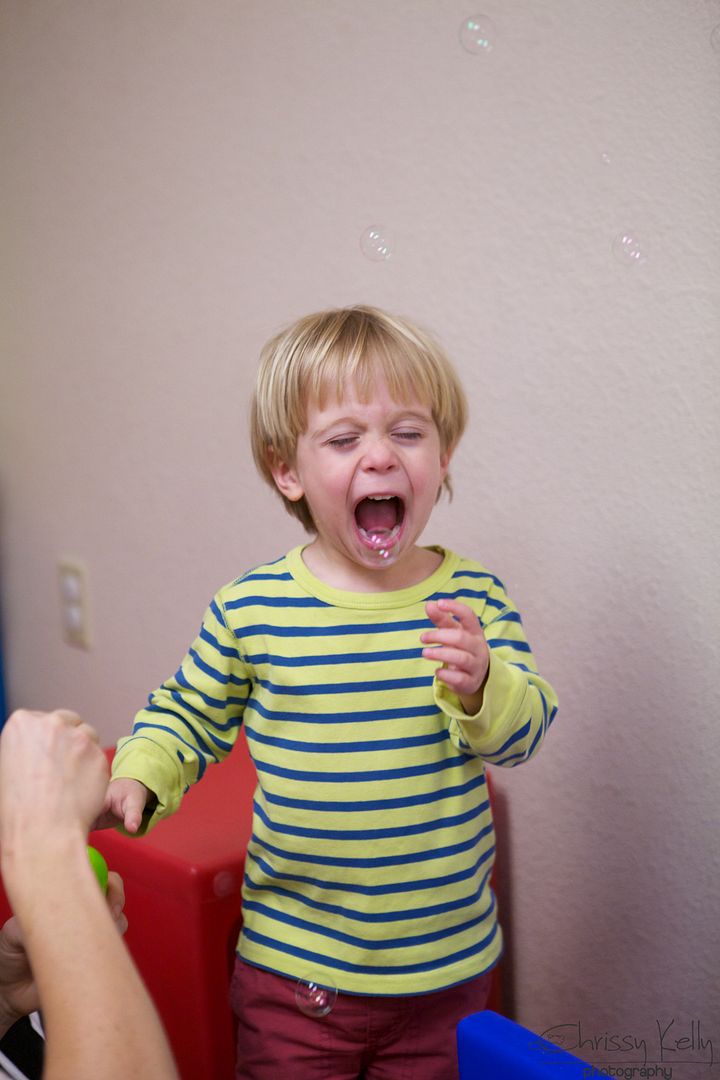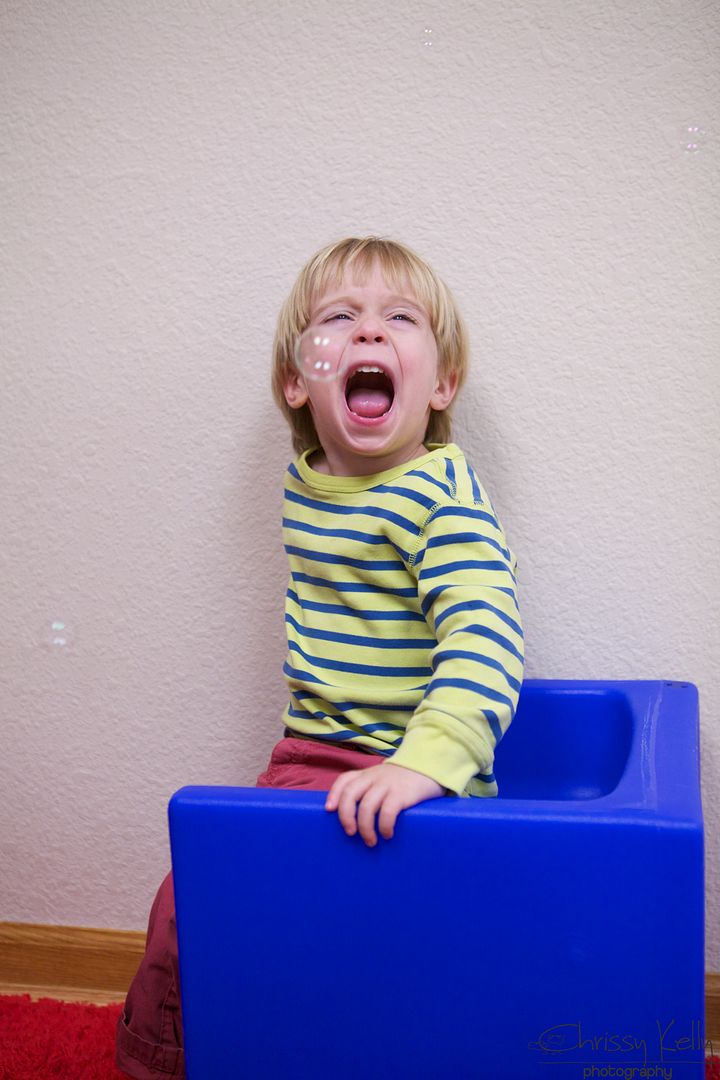 Today he tried to eat the bubbles.
And there was an awesome special delivery at our front door. That moment was really good.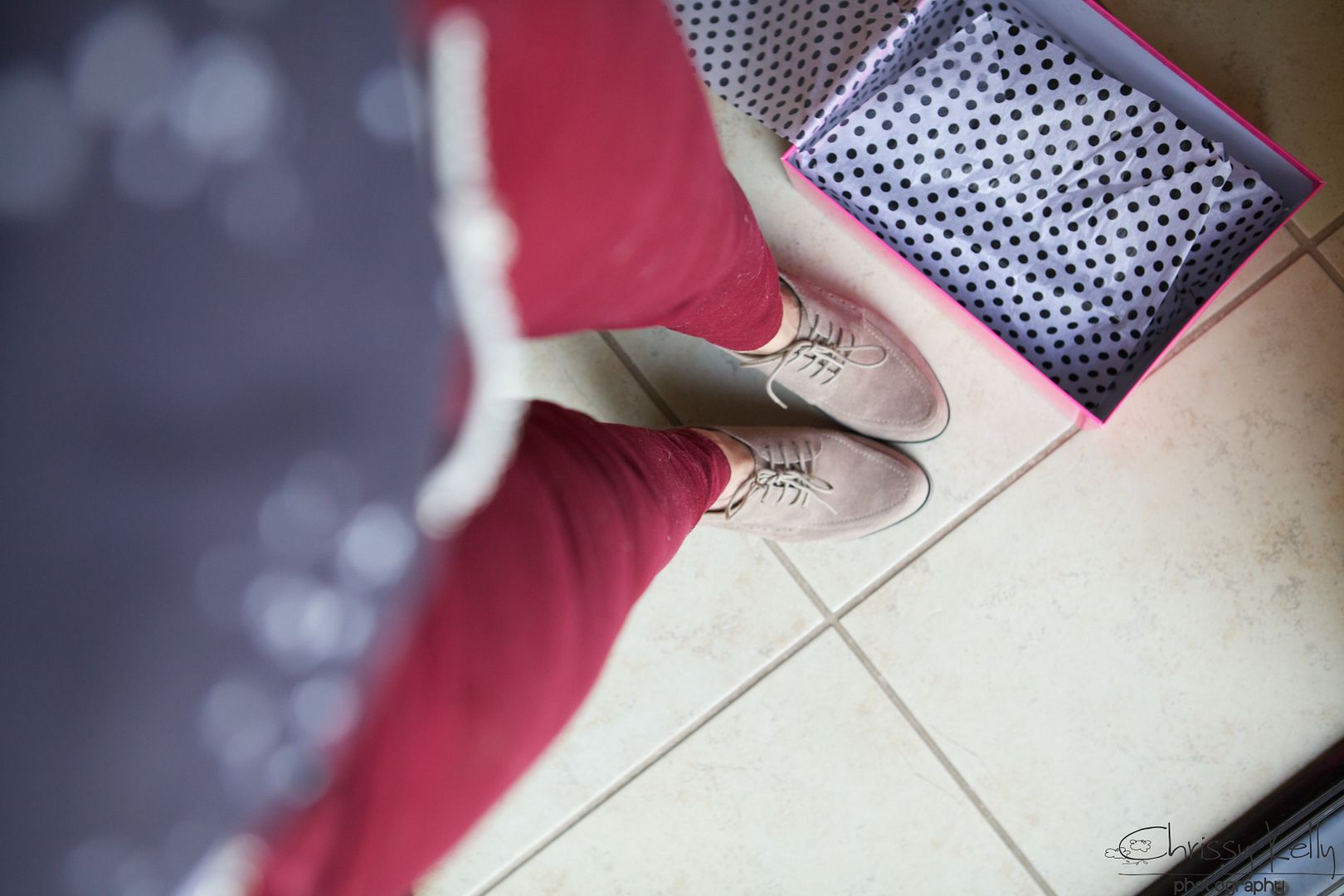 When I showed Michael the picture of them he said they were the ugliest shoes he had seen in his whole life. I adore them, they are like a throw-back to my Catholic School Days.
And tonight we went down the street to truly experience the sunset. We still had some daylight to burn. This was a really good moment.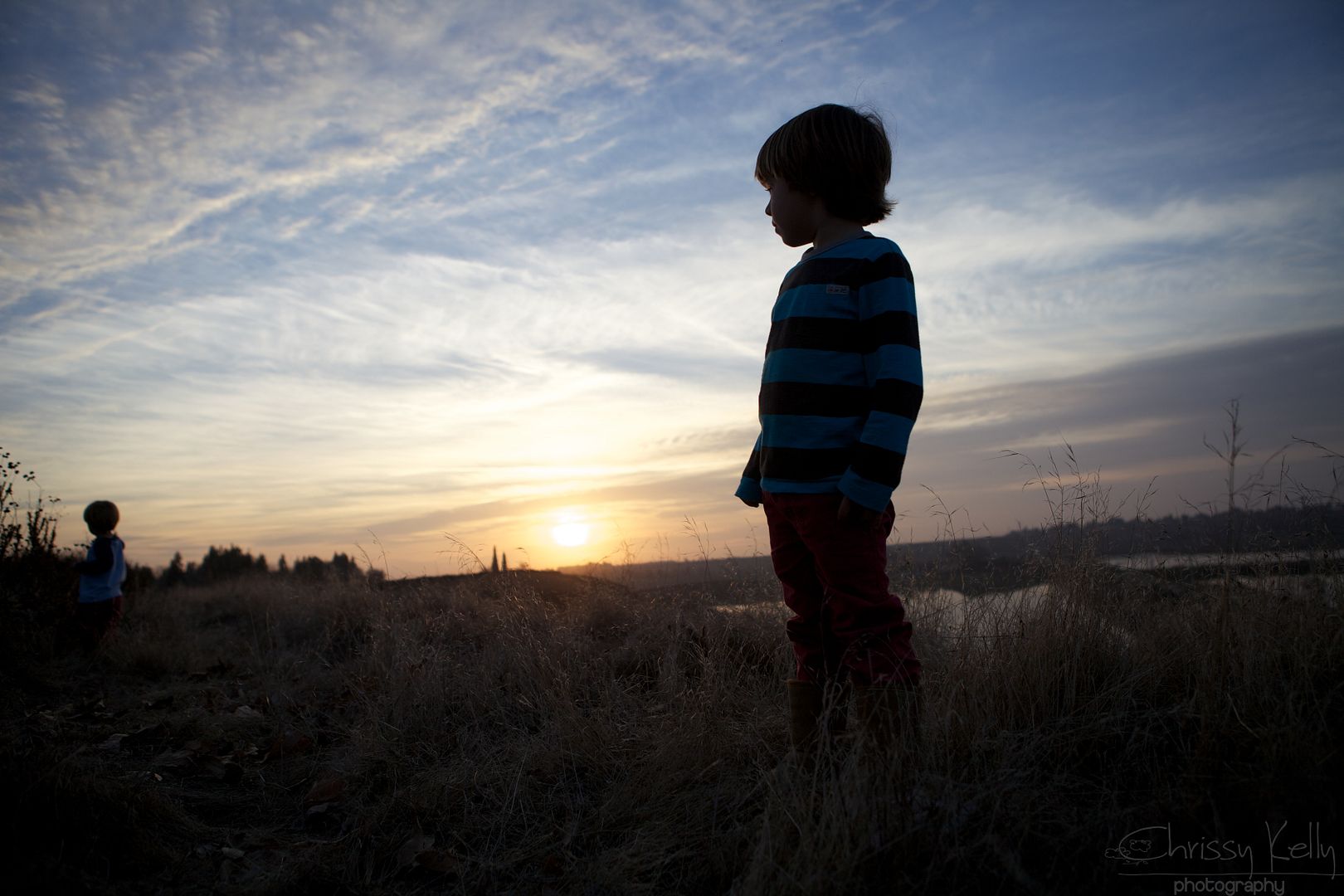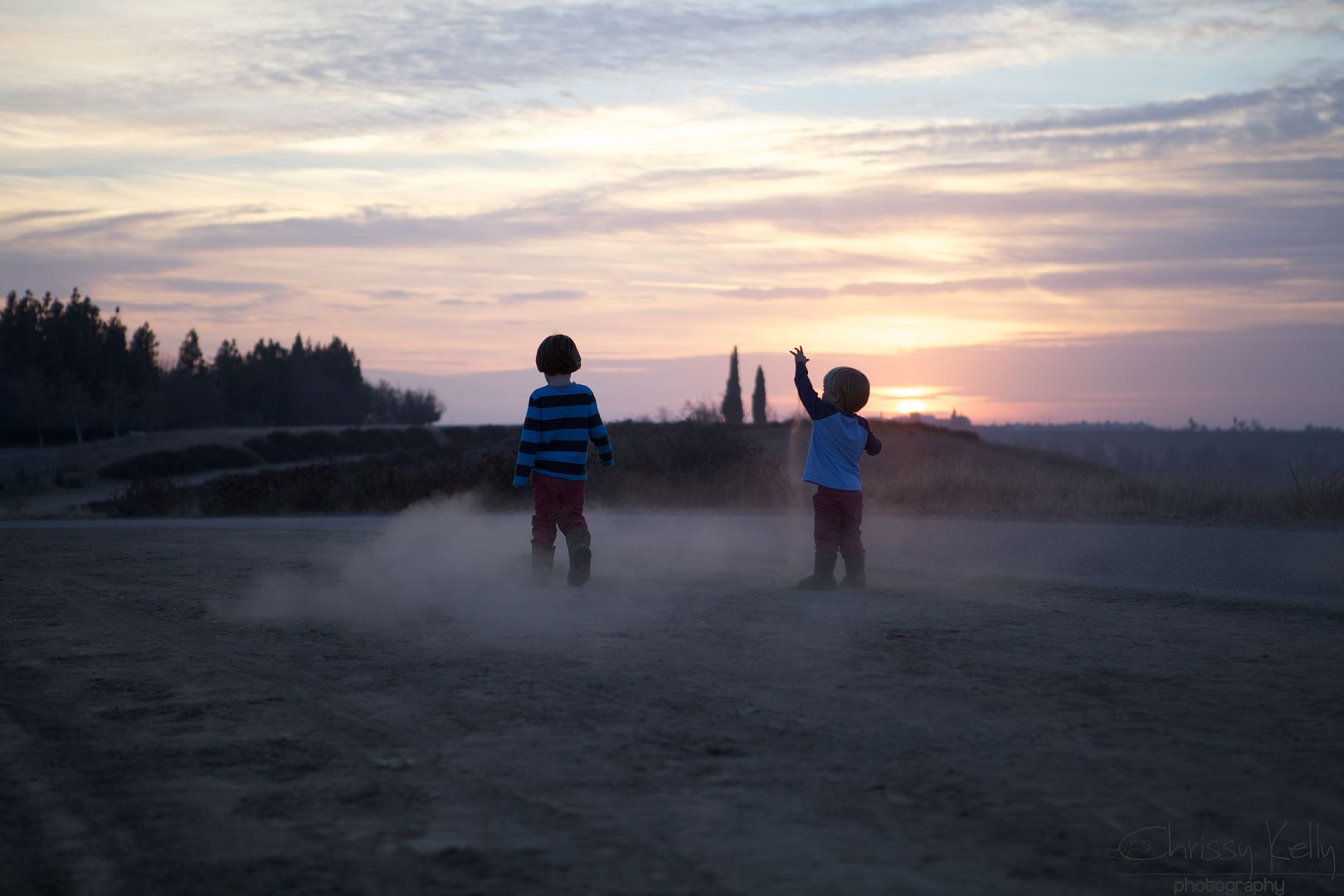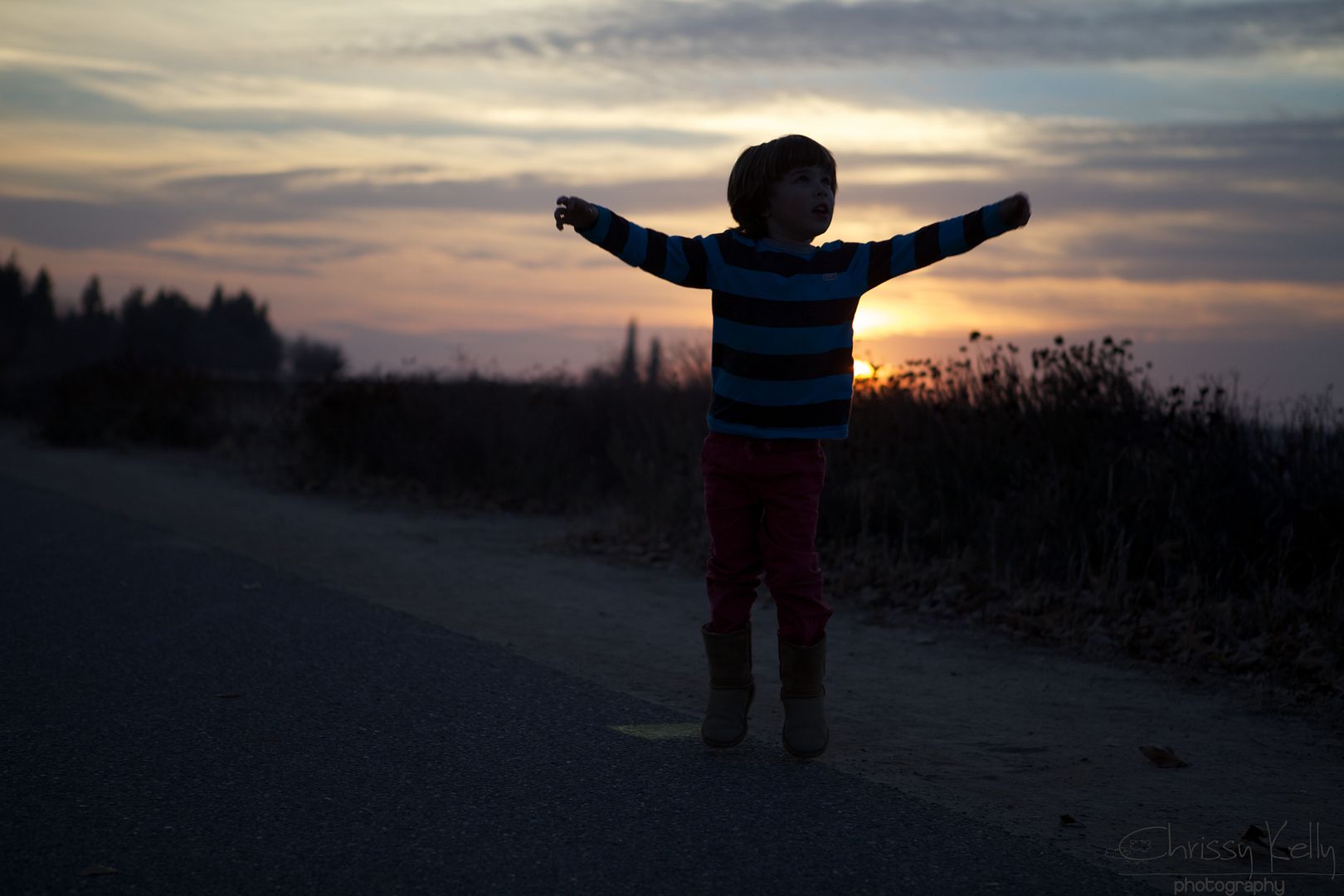 Greyson does this when he is doing something he loves. He just soaks it up with his whole body, fully and completely. What a perfect way to experience the setting of the sun. I started to cry seeing this picture and reading the rest of the lyrics to Best Day of My Life, the song I mentioned when this post first began.
I had a dream so big and loud
I jumped so high I touched the clouds
Wo-o-o-o-o-oh
I stretched my hands out to the sky
We danced with monsters through the night
Wo-o-o-o-o-oh
I'm never gonna look back
Woah, never gonna give it up
No, please don't wake me now
Oo-o-o-o-oo
This is gonna be the best day of my li-ife
My li-i-i-i-i-ife
Oo-o-o-o-oo
This is gonna be the best day of my li-ife
My li-i-i-i-i-ife
Damnit. It's a pretty catchy song.
So maybe it wasn't the BEST day of my Life... but it certainly wasn't the worst- not by far. Looking back there were some beautiful moments that took my breath away speckled in between the hard and lonely moments. Not pictured here for a reason- Focus on the good Friend- but make sure you get out the bad.
So much Love,
Chrissy
PS- I like it when you leave comments. It helps us all feel a little less lonely.