I wish I knew the formula for the sugar coated days. The days that aren't long or hard or even particularly eventful. Problems fold themselves up and file themselves away in a box marked
Never.
Days like today. Completely uneventful bliss, confident in its everyday goodness. Why are some days easier, even if they in fact,
aren't
?
Hormones? Chemicals? Weather?
Who knows? Who cares? The past two days have sparkled with good and easy, and after a mighty rough couple weeks, I'll take it.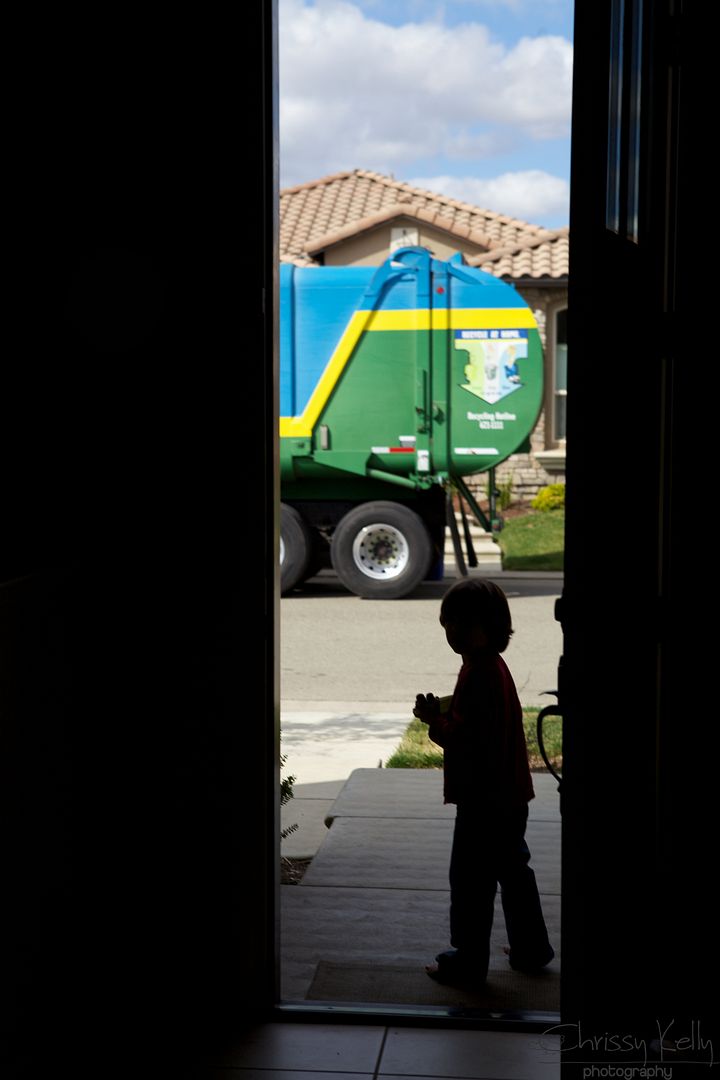 Goodness starting yesterday during our weekly unholiday for the past two years- Trash Truck Wednesday.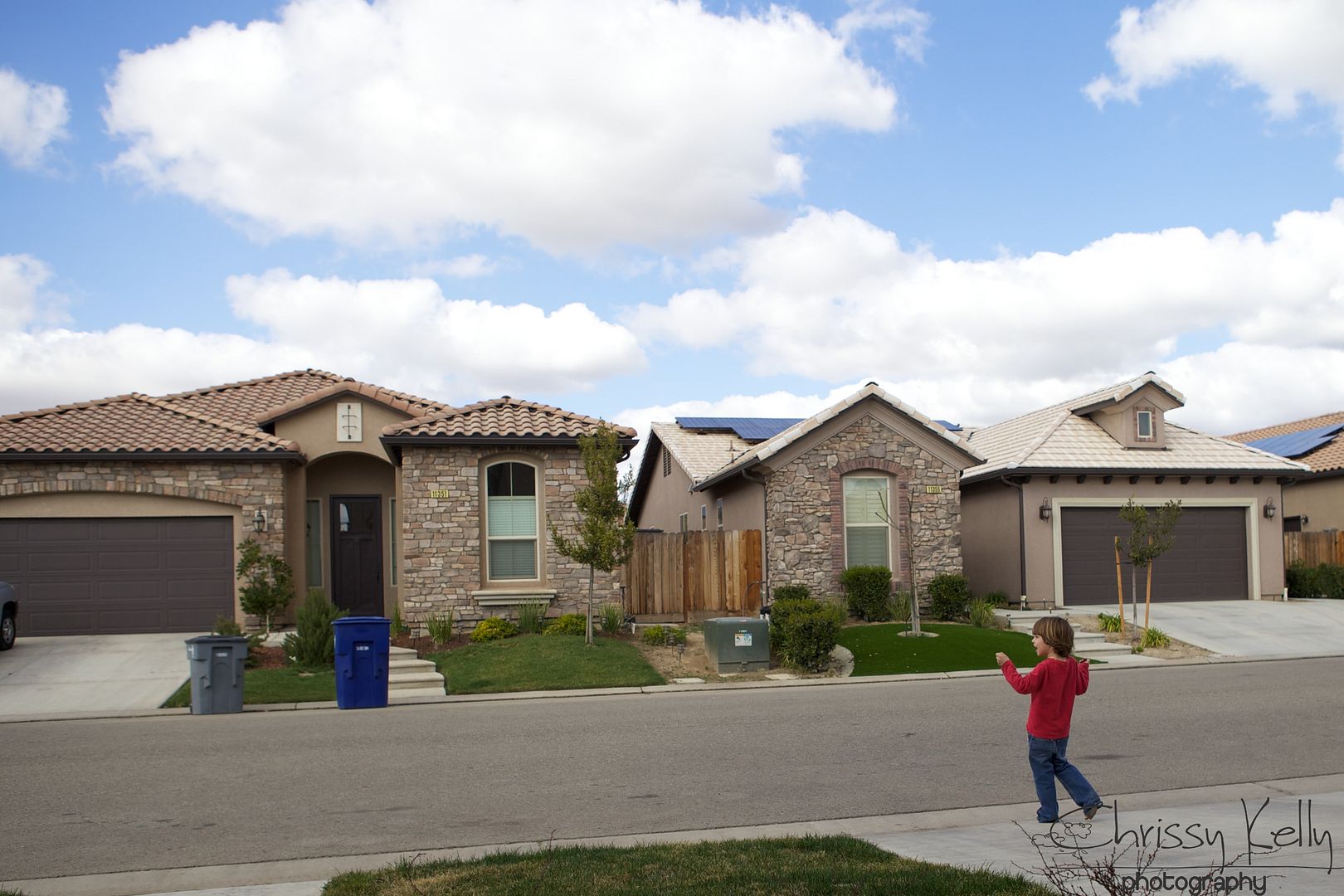 It's crazy how little it takes to make them happy. Free time in the front yard is better than candy. Mind-blowing at times how completely satisfied they feel out there. There lies the starkest of contrasts between children and adults. I used to think children were the needy ones. When did
we
get so complicated and needy?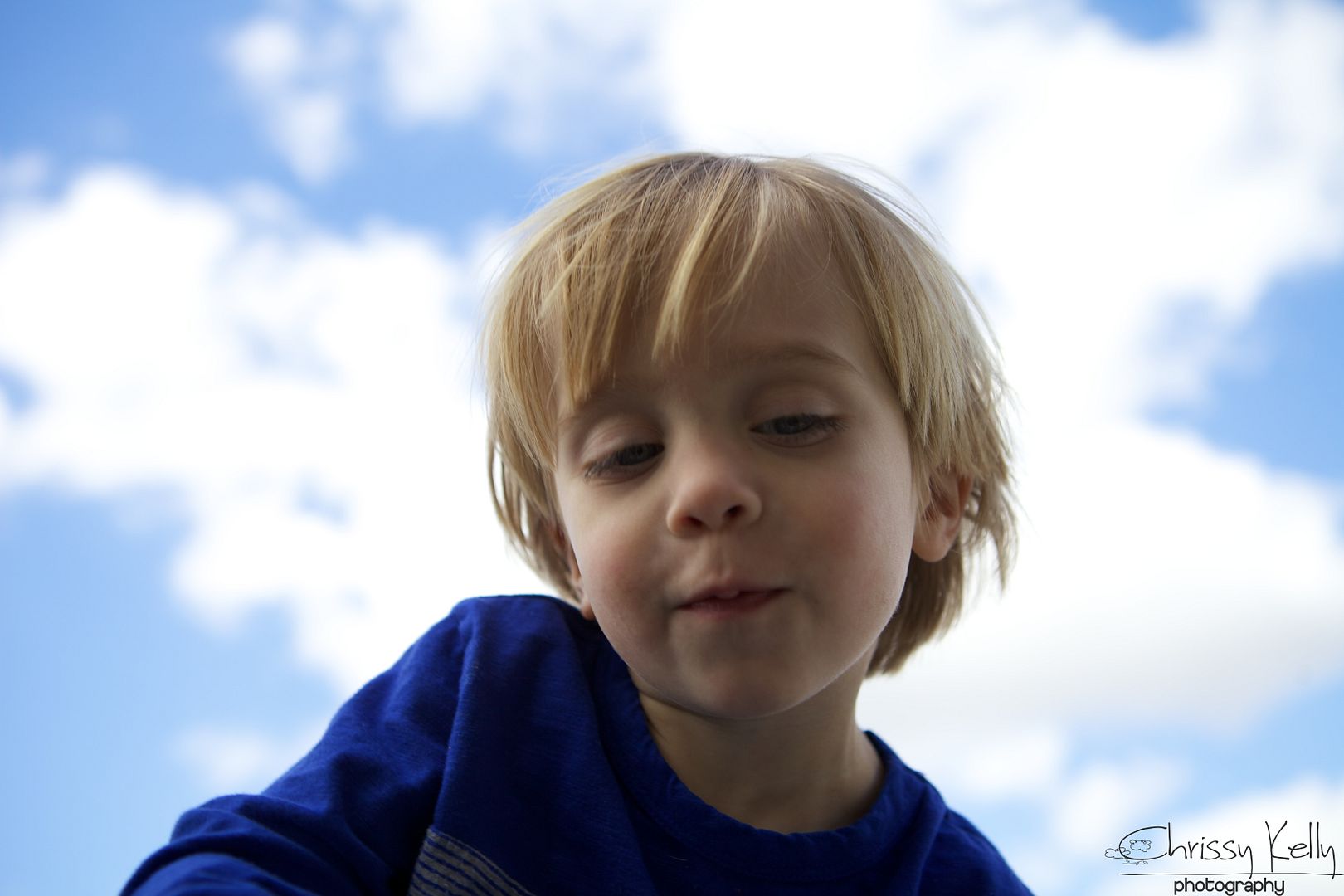 The bright blue skies breathe a whisper of Spring. Staying light just a little bit later to let us know it is near. We are approaching my favorite time of year: energy, growth and new beginnings.
Today Greyson's morning Behavior therapist had to cancel, so we had the whole morning to play hookie. We went to the greatest place on earth.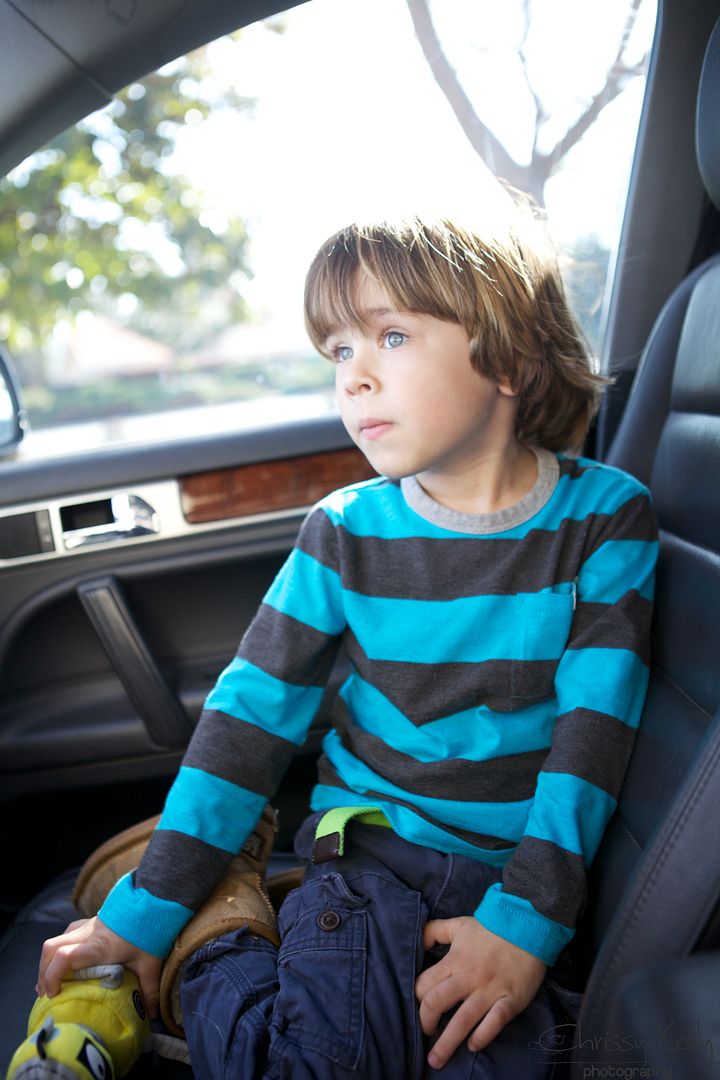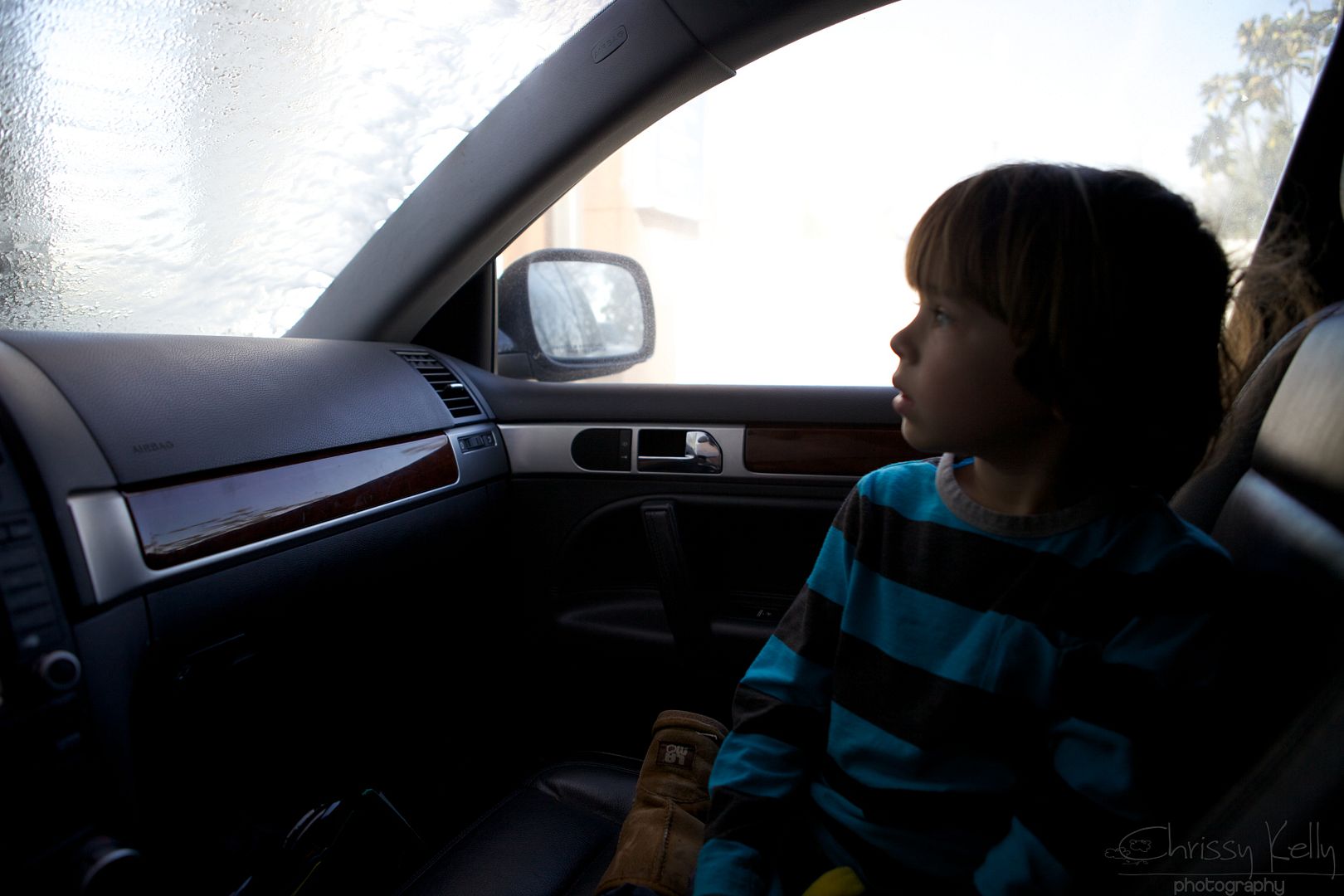 Talking about the car wash-yeah.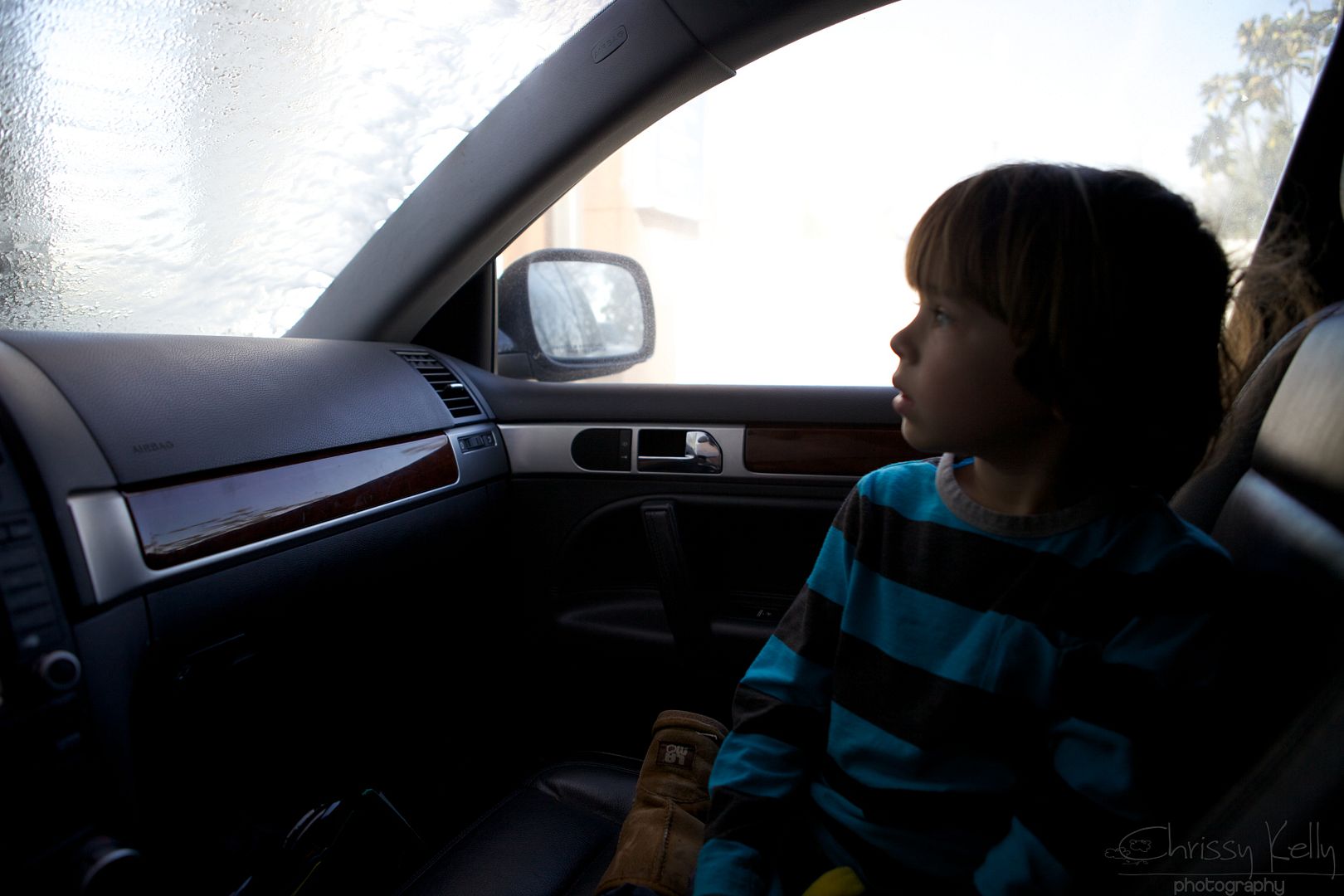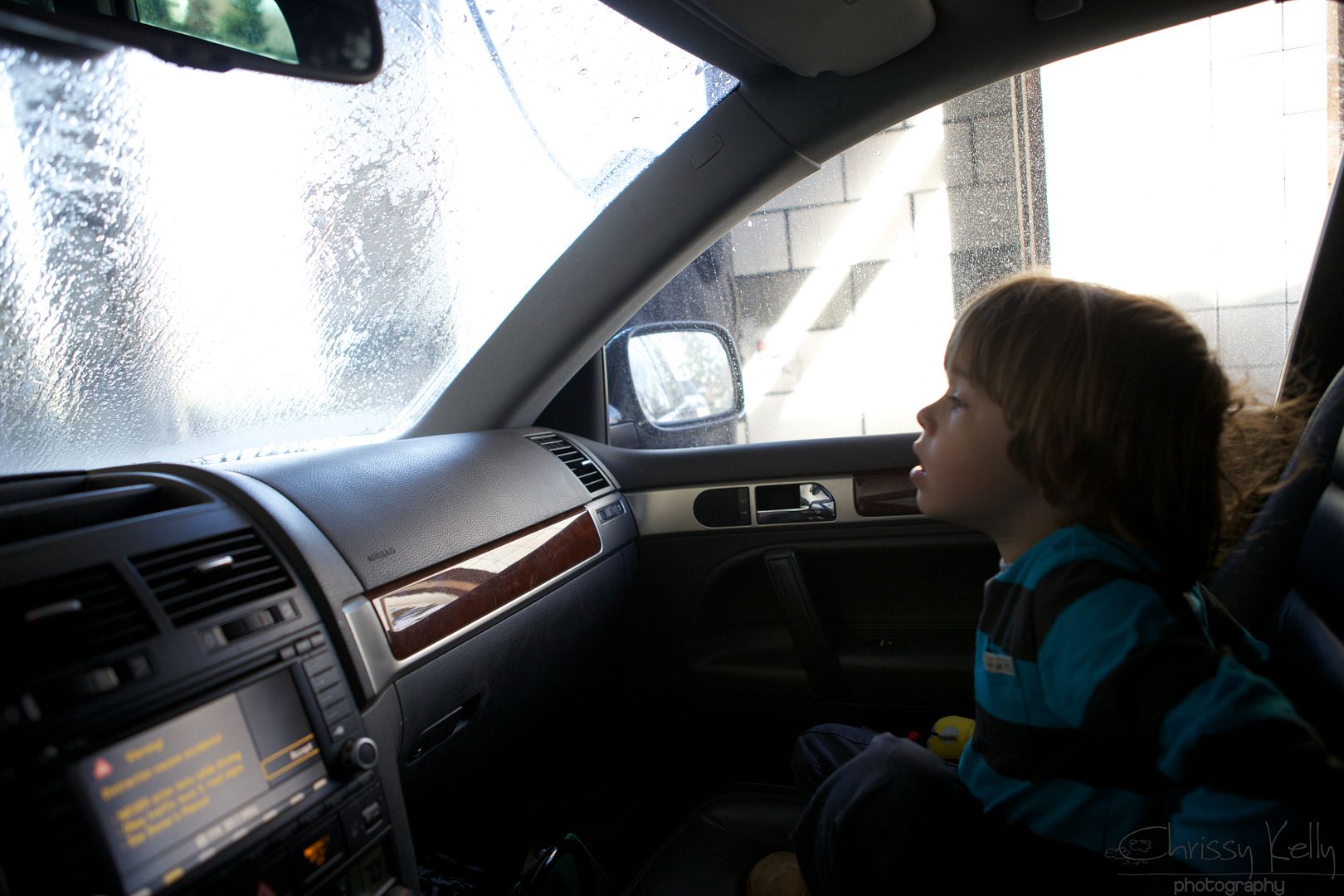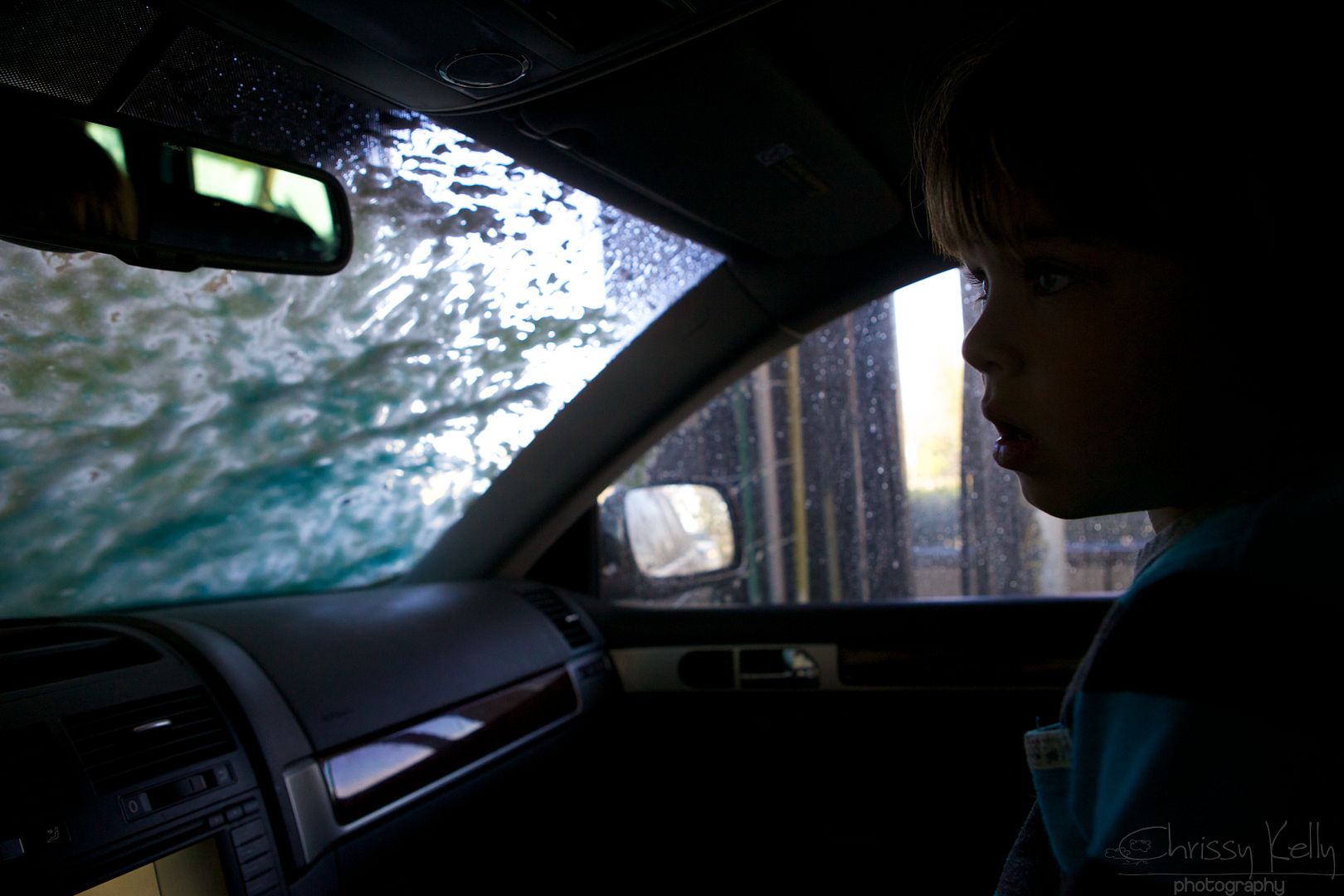 I could feel his anticipation thick in the air. Alternating between silent awe and squeals of delight. The sharp sound of water spraying the roof, the car buzzing in neutral, the loud hum of the suction dryers up ahead- a symphony of sound. We slowly inched forward while the light escaped our view and water danced before our eyes.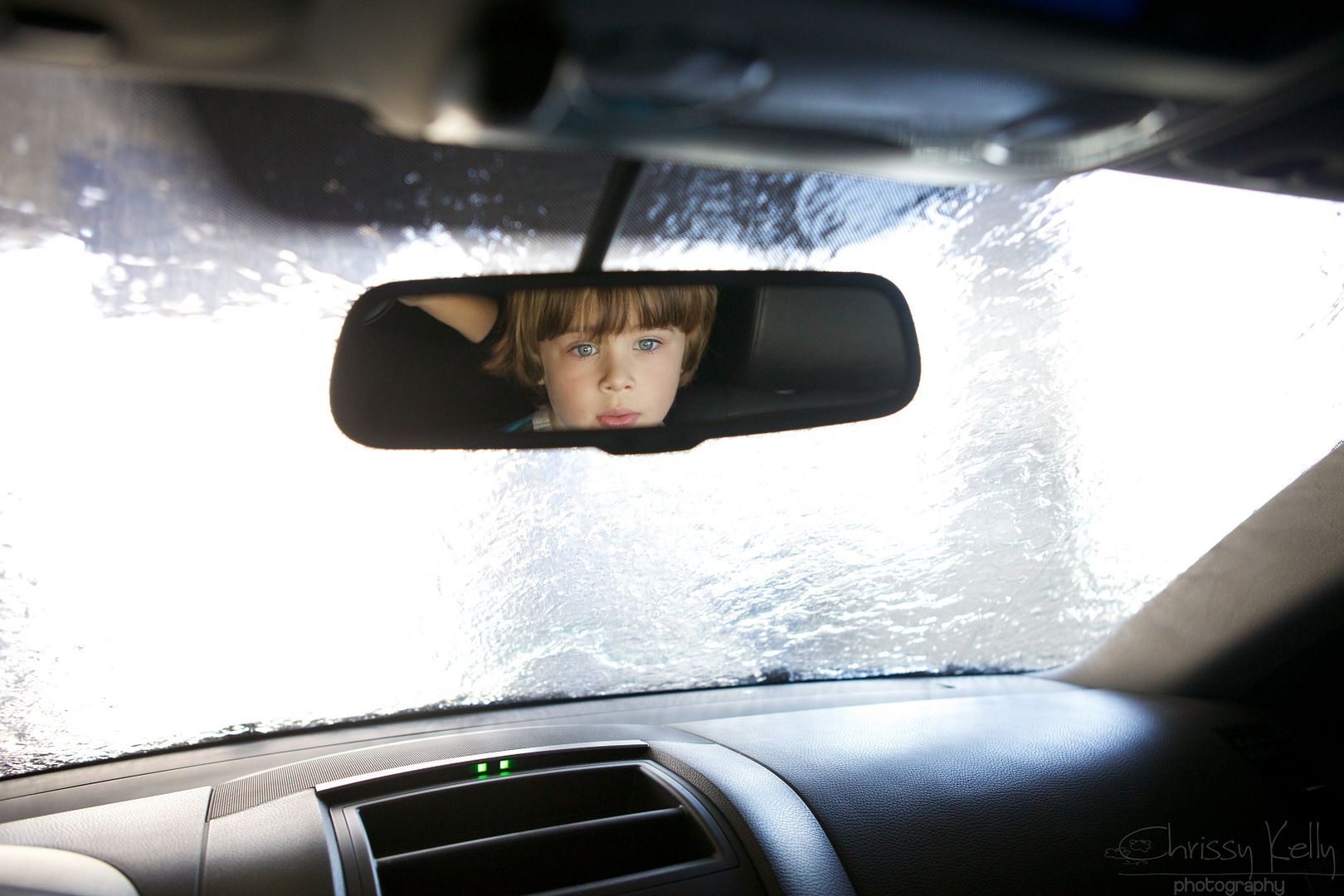 I watched his eyes light up. Has the car wash always been this amazing and I have just failed to remember until now? Children are the greatest gifts. For one- you can blame them for every time you spill on your shirt like I do. Second? You can also blame them on being 5-minutes late everywhere. And third, you get a chance to view everything wonderful in the world as if it were your first time. Something as simple as the car wash has potential to become your day's highlight.
He grabbed his book with special pictures that he uses to tell us what he wants, and on it he placed the word,
Candy
after the words-
I want
. Baby wants candy- AND ASKS?! Baby gets candy.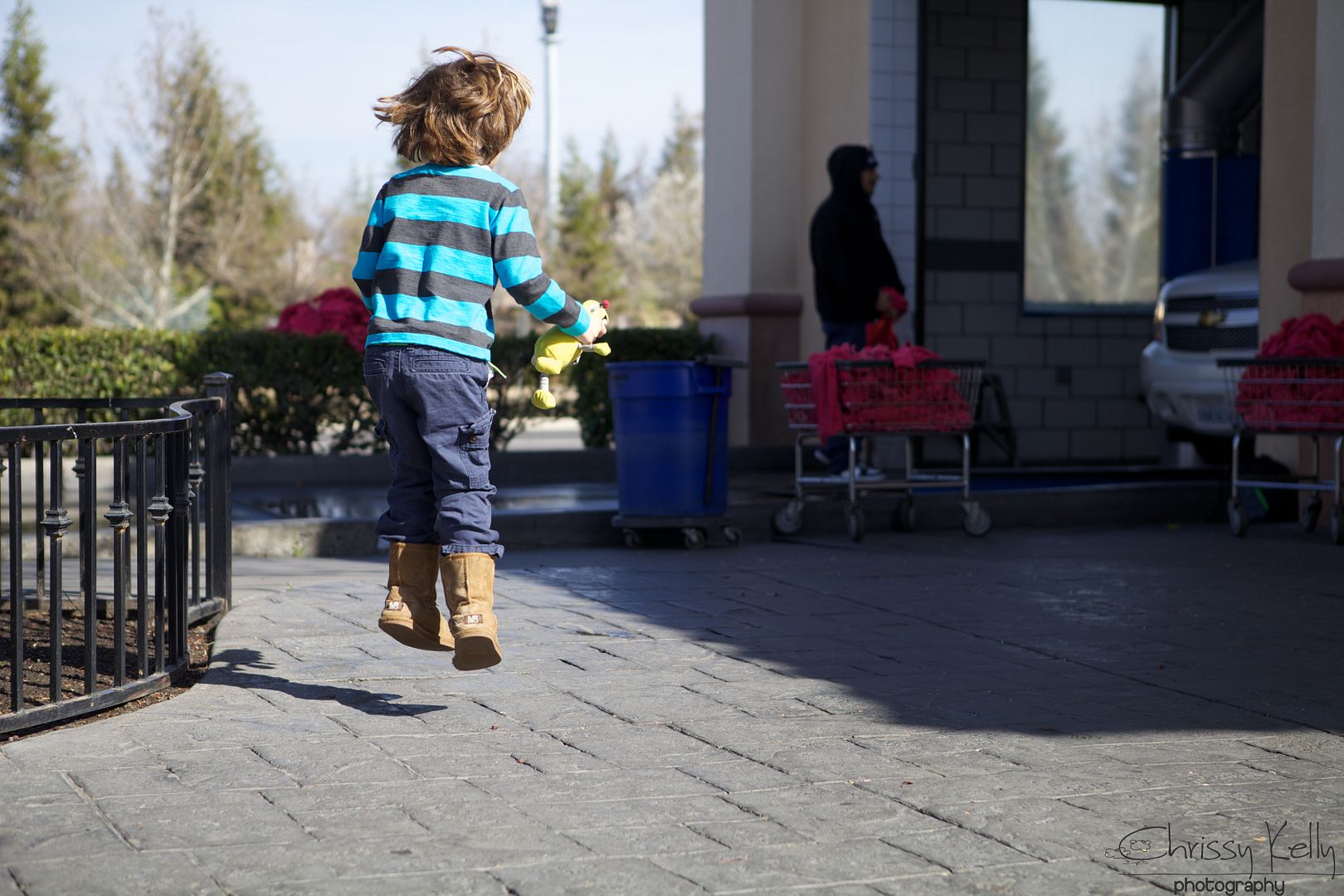 And we watched outside forever as the men furiously dried the cars that were rapidly moving out of the tunnel. And all I could do was watch and laugh at my boys happy- flappying --car after car. I also watched the men drying and laughing too in delight, a fact that makes me proud. Our car somehow got in the slow lane, and I started to get annoyed that it was taking so long- but watching him jumping and so happy and I realized-
this is it
. This is the journey- the waiting. Who cares about the finish line? And then I understood that sometimes the slow lane is actually a gift.
Happy almost weekend. If you recall for New Years, I came up with three words I want to grow in 2014. Adventure, learning and giving. I'm adding to the adventure bucket this weekend. I can't wait to tell you about it next week.
Much Love,
Chrissy
PS- So now
unshowered
and
flappying
are not words, spell check? You aren't as smart as I thought.
PPS- Find us on
Facebook
and instagram @lifewithgrey