We all have happy, constantly brewing and swirling within. Even the jerk that cut you off at the Starbucks drive-thru window. Especially the contemptuous soul who averted your smile and eye contact while not holding the door open for you in the rain. And although we are all in a constant mode of happiness creation, not all of us know how to give it life and let it out. The pain of that builds up and suffocates. That suffocation is directly responsible for every mean jackhole we encounter. It is directly responsible for every jealous feeling we laminate over. (I rock at that). We create a happiness aversion; focusing on things that we really don't care about in the big picture. Shoving happy down deep inside is impossible work and takes all the energy one can muster.
The older we get the more encumbered we become by life. The release of happy is often impeded by obligation, old scars, ego and angst. Living in the past or the future keeps happy deep inside, cluttered under layers. Happiness gets lost in the shoulds- be/do/say and think. I believe much of our adult life is mining for happy. Some of us find it and some of us don't. We keep filling up on the wrong things- like being right, or buying stuff or looking pretty. We have to unlearn our adult ways and get in touch with the kid inside.
This morning while Parker was still asleep I heard the familiar roar of the engine that has hummed us through the past few years of Wednesdays. We ignored our incomplete state and we ran.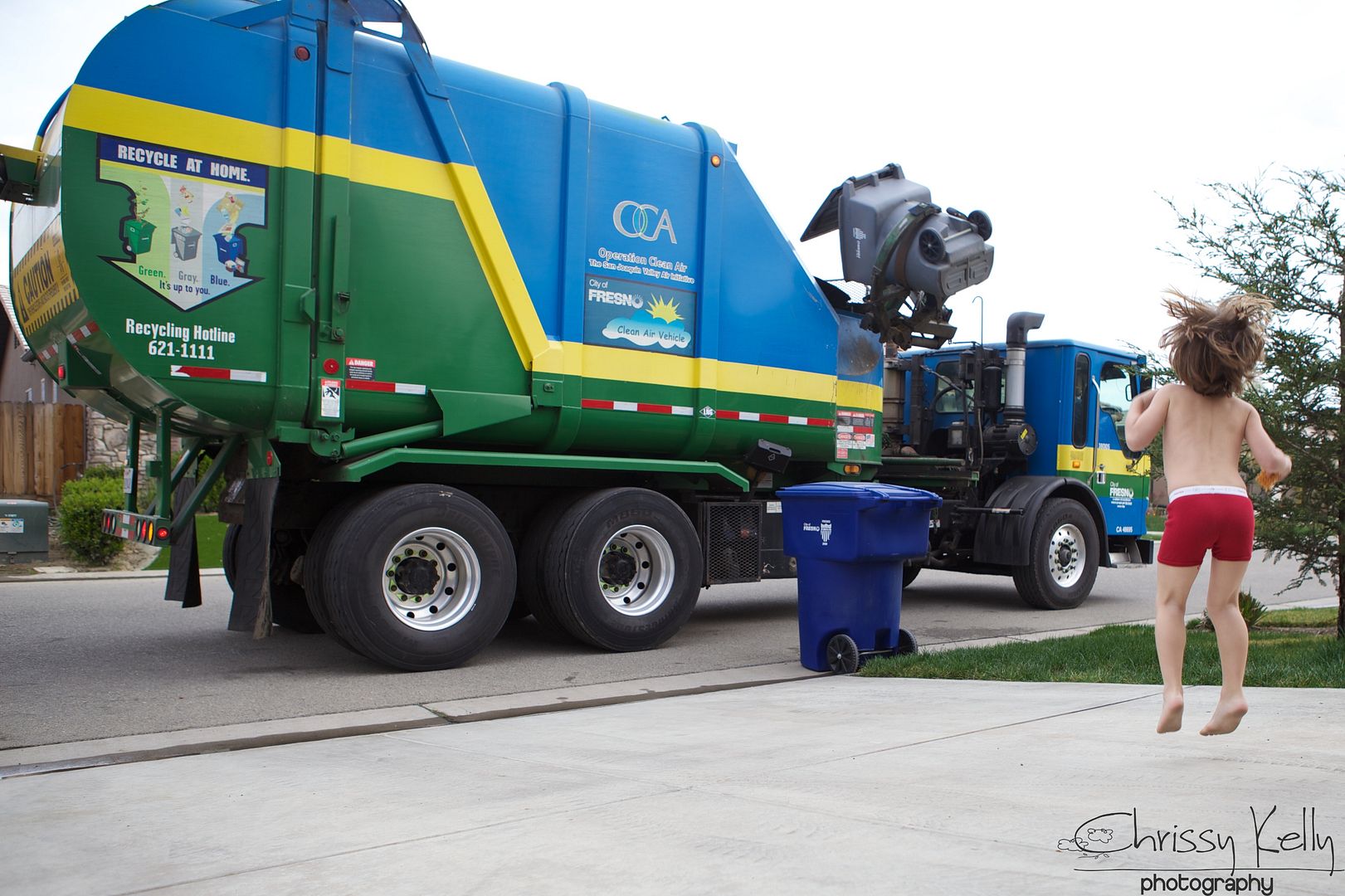 Bed head, waffles and wheels. This truck thing never gets old. Some days- like today a feeling bigger than life washes over me while I am watching him. It's spiritual --watching his wholehearted passion explode. I feel like I am witnessing something great. Today we ended up being 30 minutes late for preschool drop off. Oh so worth it.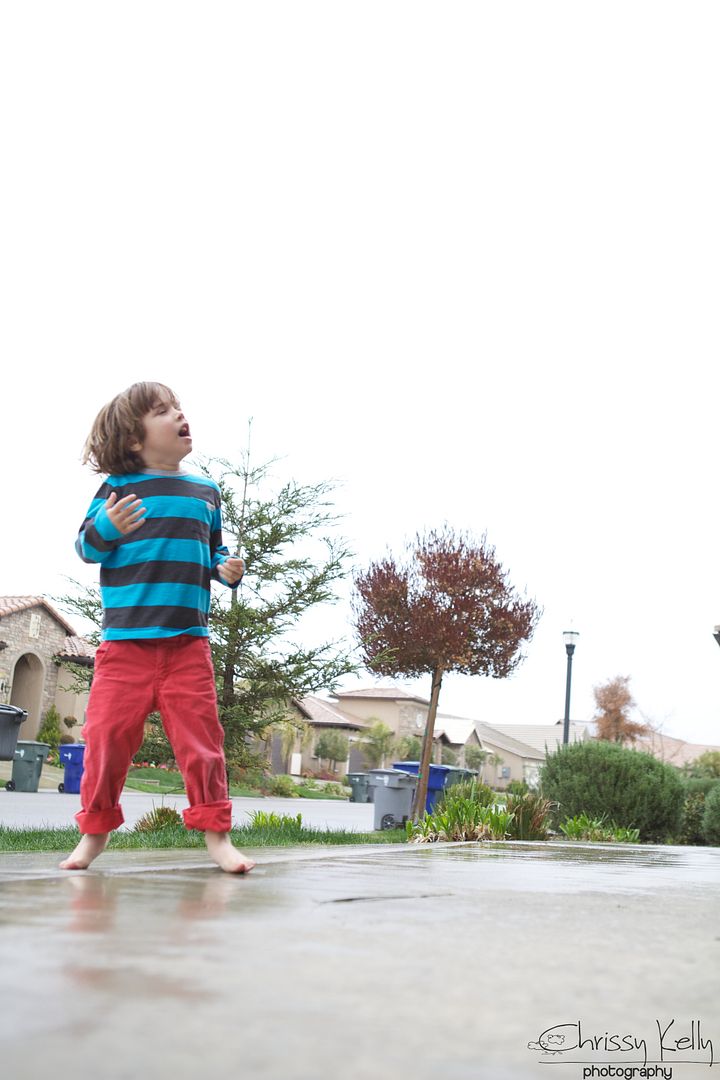 The boys were effervescent in the rain this afternoon. Grey would expectantly turn his face towards the heavens and feel each drop connect.
And Parker walked up and down the sidewalk. I sat and admired his effortless happy.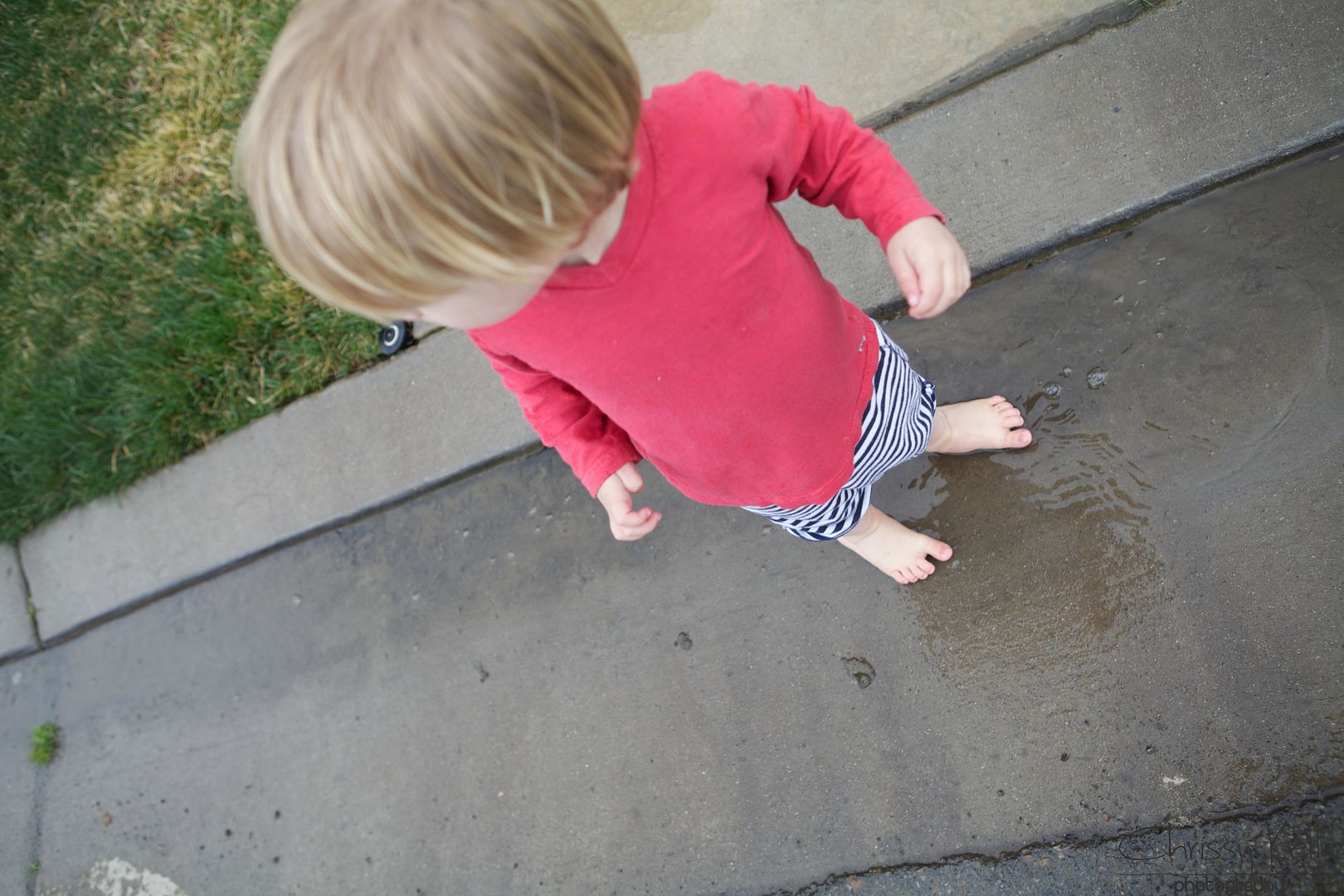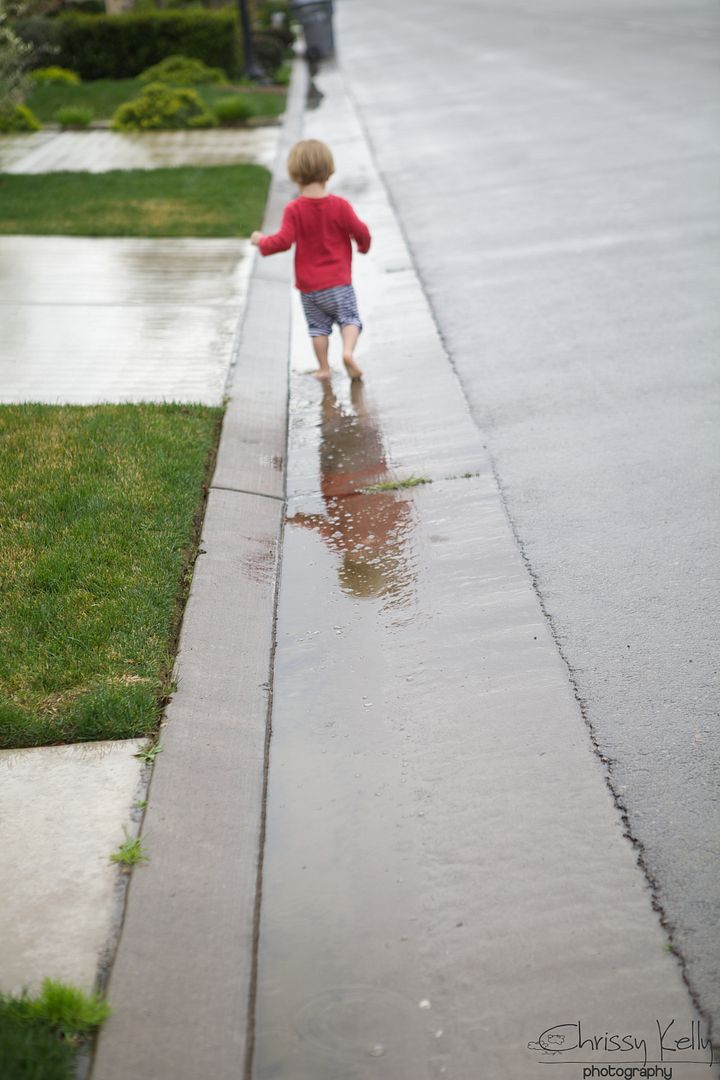 We were lucky enough to catch a second truck today too. The first one this morning was trash- this one was our Frank- he picks up the green waste.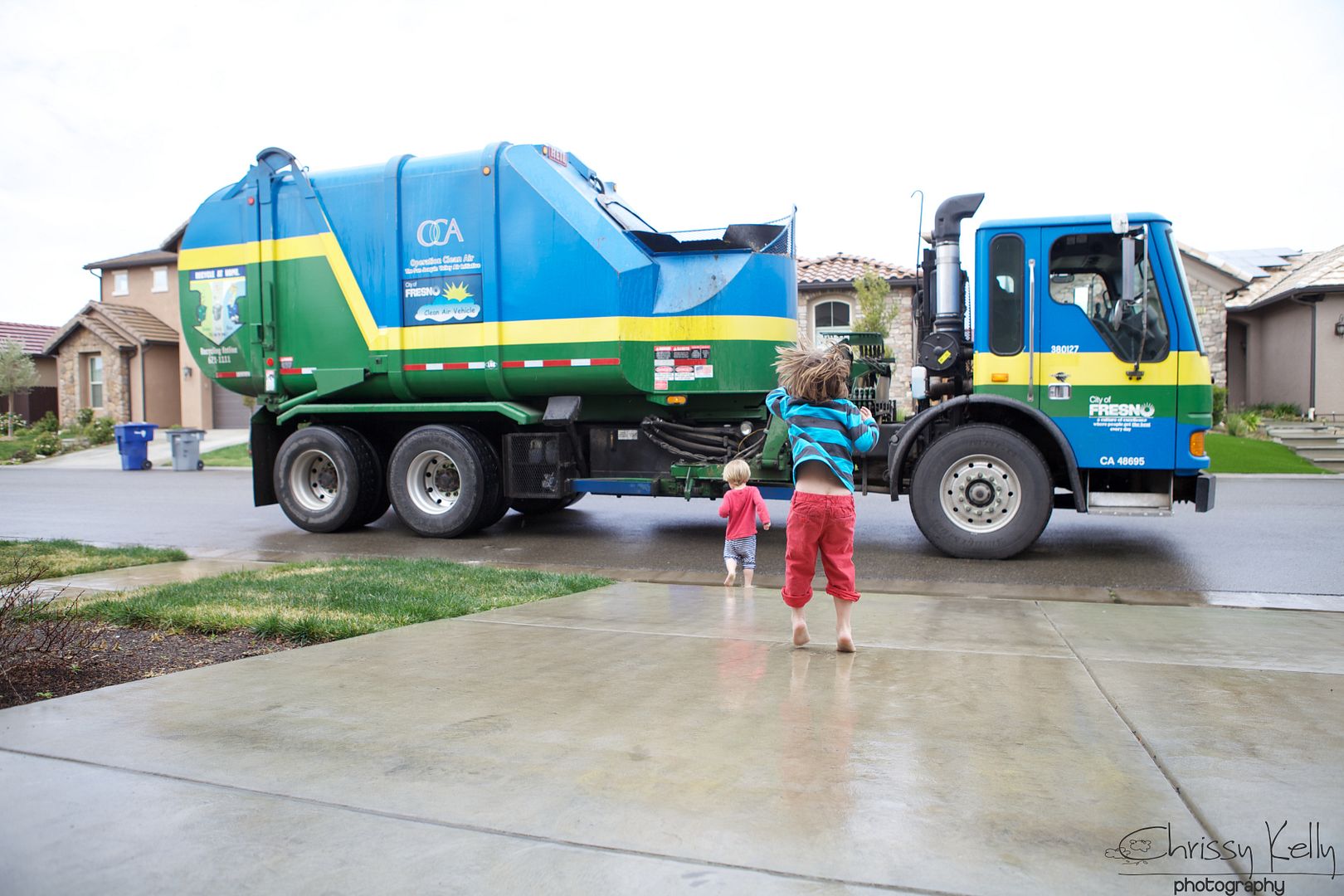 Happy is every day and often profoundly ordinary. It hides in plain wide open spaces. Why is that so easy to forget? Happy is a practice, like yoga or medicine.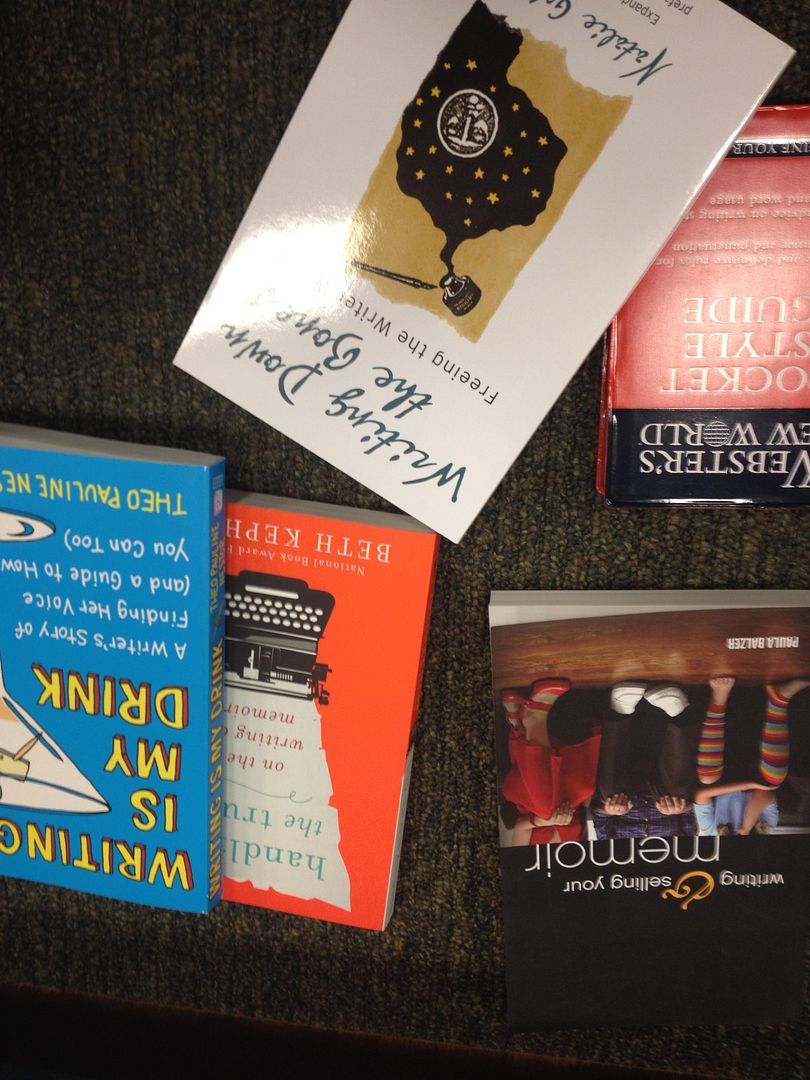 I found my happy at the bookstore tonight. It's important to make time for on-purpose happy and for me that often looks like learning. My three words for 2014- adventure, learning and giving.
Sometimes it's good to free flow things that make you happy. You don't have to share them with me if you don't want- but you have to write them down. Something magical happens when you write them down.
Parker's eyes
Greyson putting his own pajamas on tonight- backwards and inside out
Dark chocolate/caramel seasalt everything
The sound of the rain as I type
Authentic, honest, expressive, imperfect people
People who have found their passion and feed it
Breaking Bad on Netflix (addicted)
margaritas with salt and a splash of OJ
Mexican food- ALL of it.
The smell of clean baby hair and clean laundry
love when it's so big it leaks out your eyes
Happy isn't universal or a given or even always easy. Happy is today. And the good news is we get to try it all over again tomorrow.
Love,
Chrissy
Find me on Facebook