Famous jazz musician Miles Davis said-
You have to be able to play a long time before you are able to play like yourself
. A statement that is true for so many of our passions. I certainly feel that when I cut through the clutter knocking away fear or ego or insecurity to rediscover my true voice when I write. Sometimes it takes me a few tries and erases to find my own inner rhythm.
It's certainly true about Moming. It's taken me almost 5 years and numerous ass whoopings(mine) to find a rhythm all my own in motherhood. That doesn't mean that some new transition won't come along and shake me- it does and it will continue to, and for a moment I will think I know nothing about anything and that I suck. And I will stumble along imperfectly - as we have no other option but to, and I will realize in time- the beautiful melody I hear is actually coming from me.
I used to live in the future.
What if Greyson isn't capable of mainstreaming? (Mainstreaming is when special education students are taught in an inclusion setting in a regular education classroom).
What if he doesn't ever talk?
What if he never falls in love or gets a job or can survive on his own?
Nights wasted thinking about my boys in some home after I die - leaving a sickening thud in my chest and acid in my throat, demons unable to coexist with sleep, surrounding and suffocating me. Slowly I pulled myself out of that nightmare- not to say I don't fall back there for a moment at times. I just stopped abusing myself that way.That thinking is the exact opposite of how I want to harness the power of my mind. A complete contrast from where my boys need me to focus. It doesn't prepare me for the future- it sucks the joy out of now.
But the truth is - none of us are guaranteed any of those things- love or health, success or stability, a job or even a Volvo. That makes my sons no different than anyone else in the world- in a good kind of way. All we ever have is today, and so today is where the majority of my thoughts lie. The future is too scary- but today? Today I can handle. And that thinking process frees me up to focus on the things within my control and in my reach. It helps me open my mind to a future with possibility- not pain.
I no longer have a list of expectations for Greyson and Parker. Now I have only one: that they be happy. Honestly. If I make speaking or love or a job the destination there is an assumption that happy only lies within those things specifically. I want to make sure they know the actual path to everything can be paved in happy- no matter where the path ends. I know plenty of people who have everything in the world- including health and money and love and stability- who still are not happy. I want to create their happy while teaching them how to create happy of their very own too.
I think as parents it's our job to be their source of happy- and more importantly, a source to teach them to find their own flavor of happy. And your definition of happy will be passed along the branches of your family tree still growing. My definition of happy is not buying something or being something or having something. It's a feeling of peace within. We have to listen for the silence- the happy we feel when doing something we love.
I feel that when I'm outside- and my boys do too. When we are outside- we are not simply bystanders. We are the trees and the water and even the sky too. We are at peace. Today during our lunch break we went to our favorite frog pond. There were cartoon skies and white cotton candy clouds. Inside was not an option.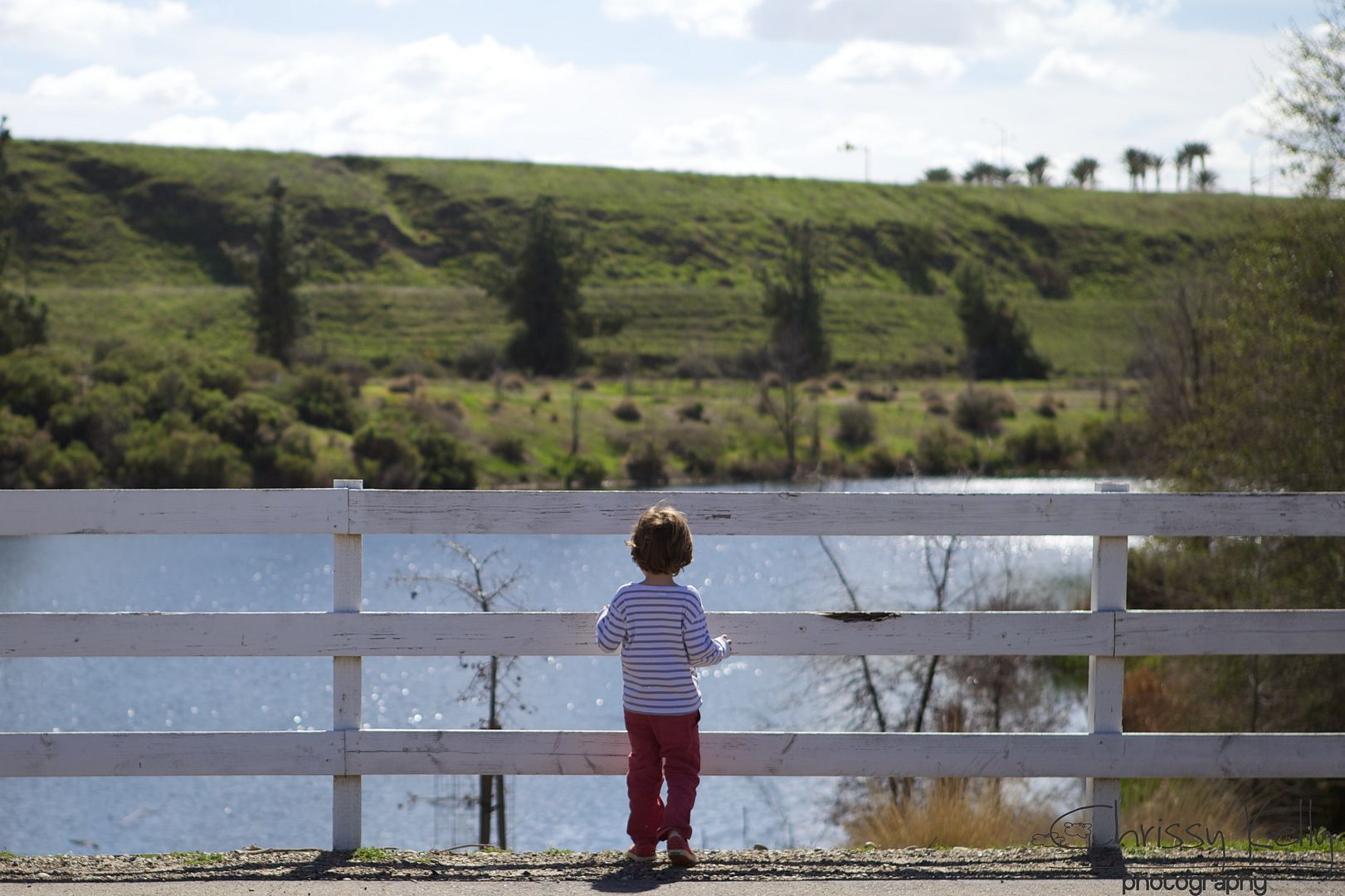 Learning is everywhere. Here is the San Joaquin River- the largest river of Central California in the United States. The 366-mile river starts in the high Sierra Nevada, and flows through a rich agricultural region known as the San Joaquin Valley before reaching the San Francisco Bay and the Pacific Ocean. I like to examine my home like I'm a tourist.
I put a little less demand for learning in the classroom and Behavior Therapy and now try and spread it out into the real world.
Parker and Greyson each get 20 hours of Behavior Therapy- plus an endless supply of real world adventure.
I love learning- especially if I get to see it and touch it. I want to teach them to love learning too.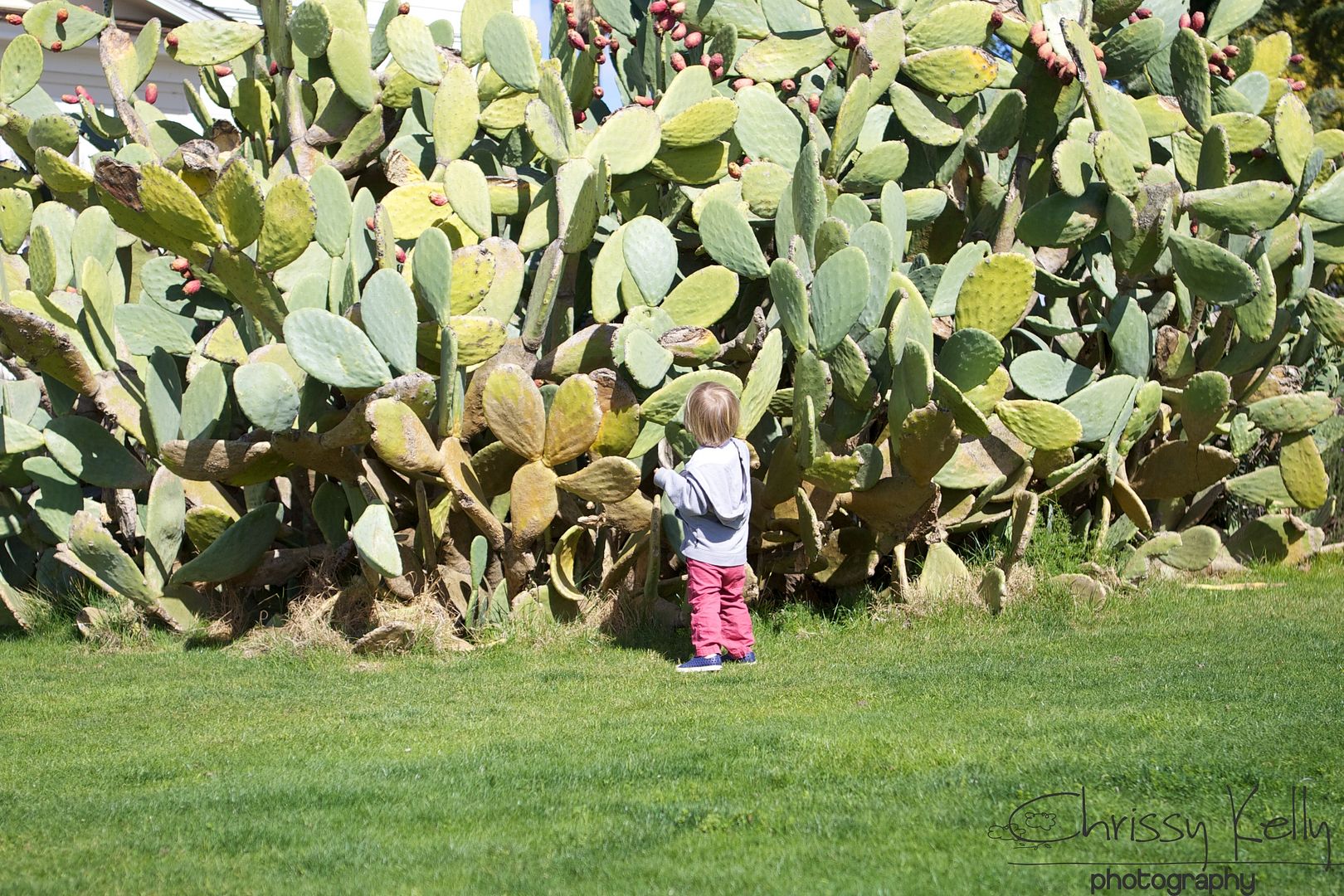 Parker and some Prickley Pear
Once there was a tree and she loved a little boy...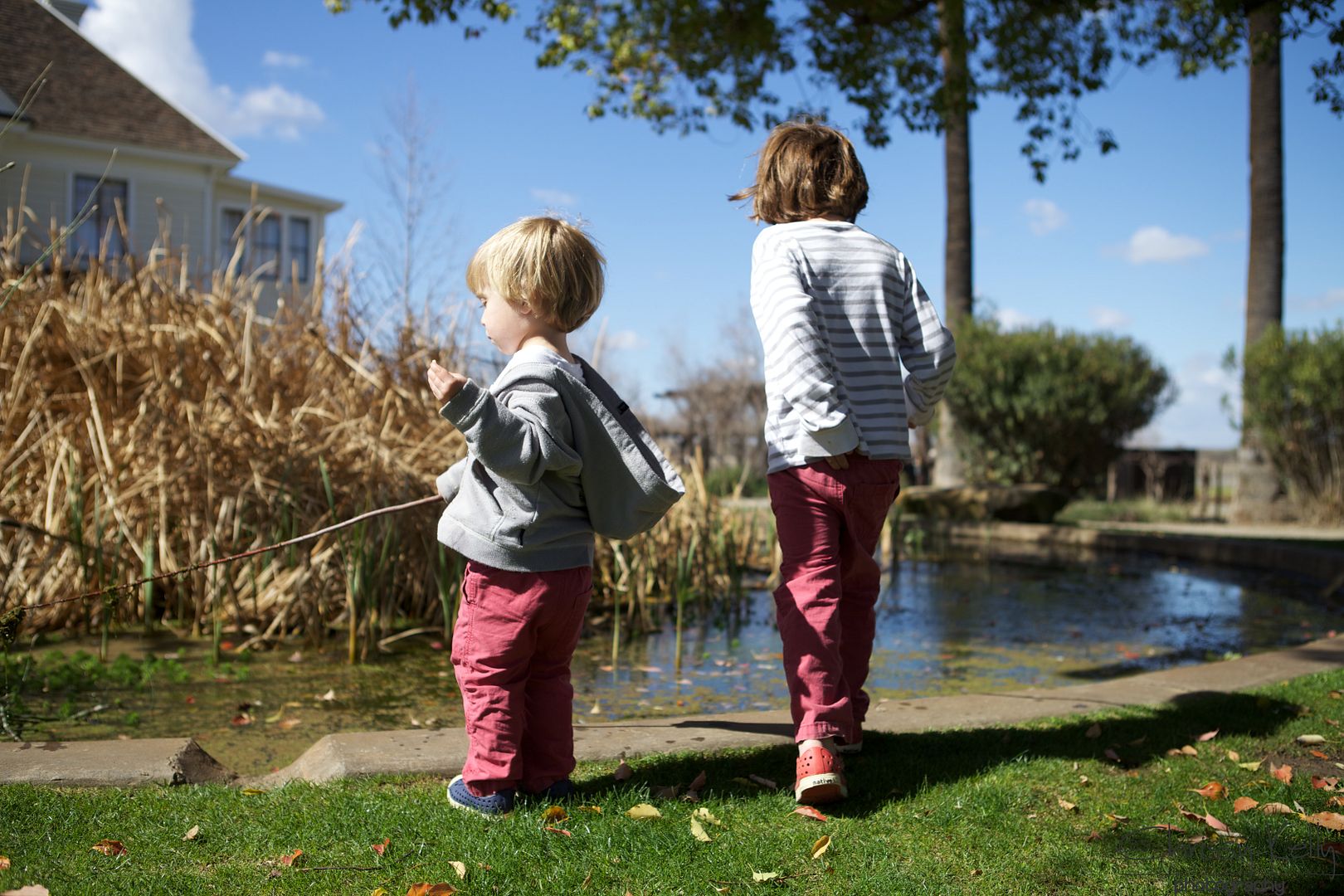 They like to take sticks and swirl them in the water, gathering vines and leaves. They would do it for days if I let them.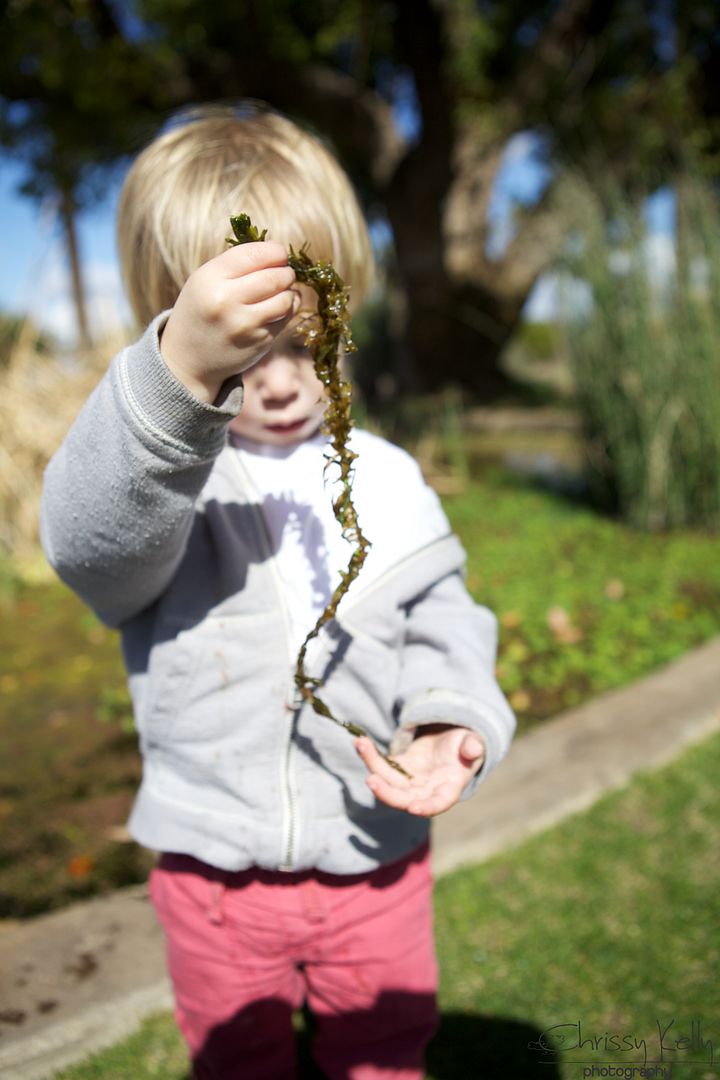 Parker likes to examine the algae-covered stuff he fishes out.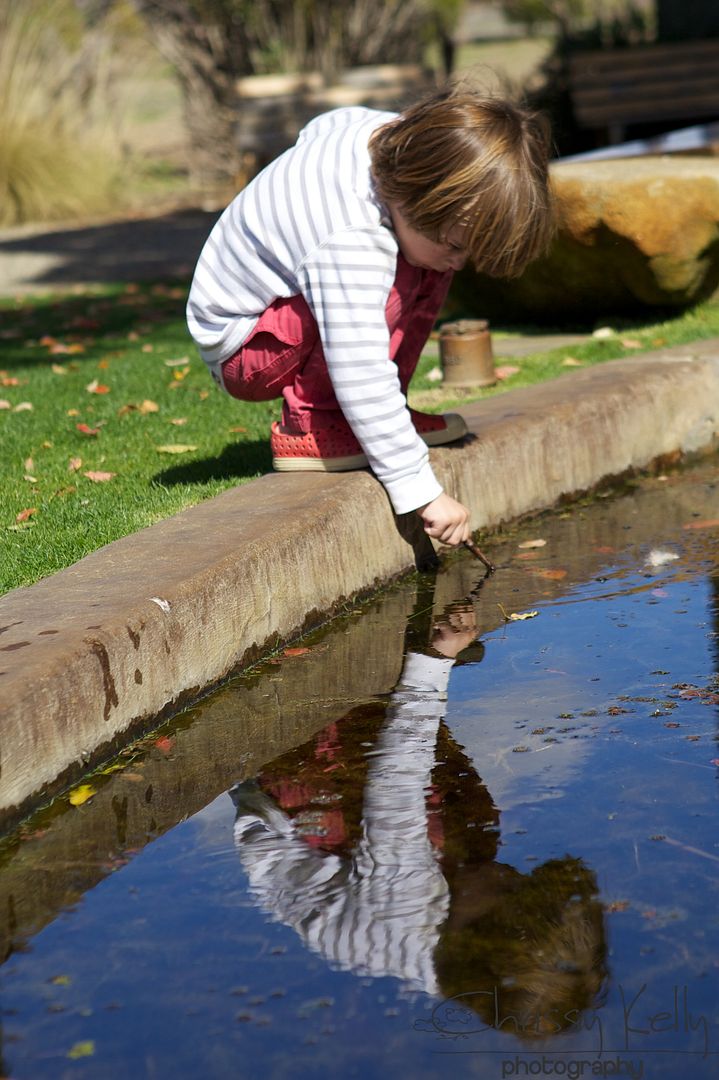 I had to remain inches away from Parker at all times. He's fallen into this pond twice--I refused to document a third.
While I had my eagle claw on Parker...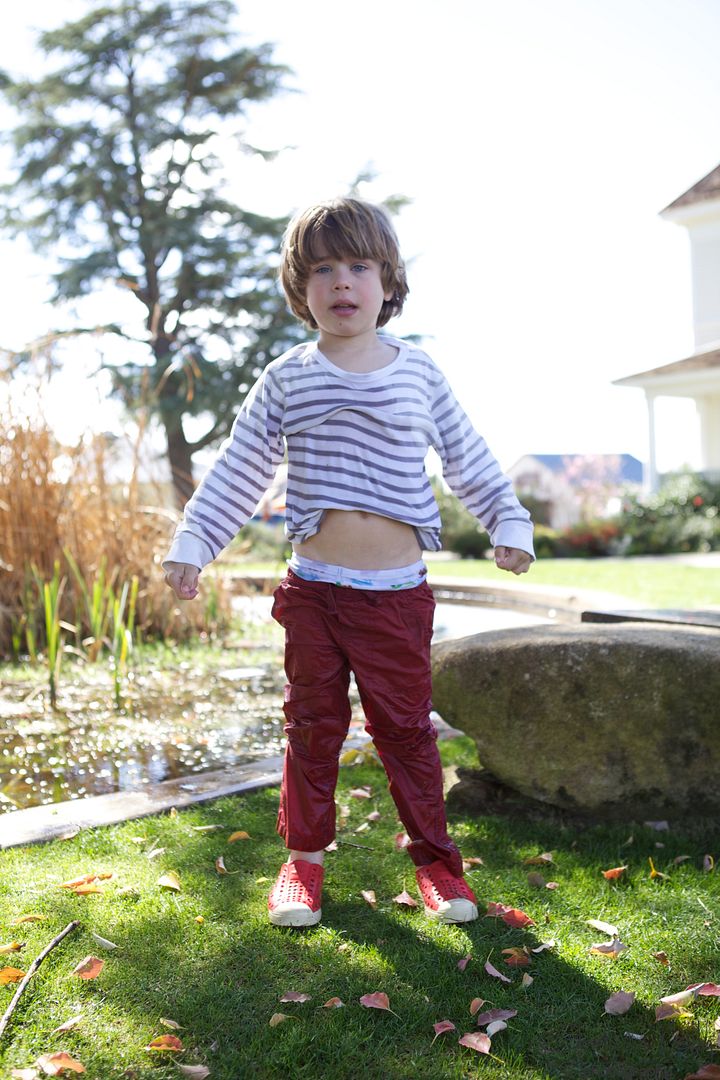 Greyson slipped and fell in. Fuuuudgggeee. He was so sad and wet and swampy and I felt TERRIBLE. What kind of mother am I if I can't even keep them safe? Bitch me said to me. And once he was calm and okay, all I could do was laugh...Even bitch me had to laugh. She feels so much better after she lightens up.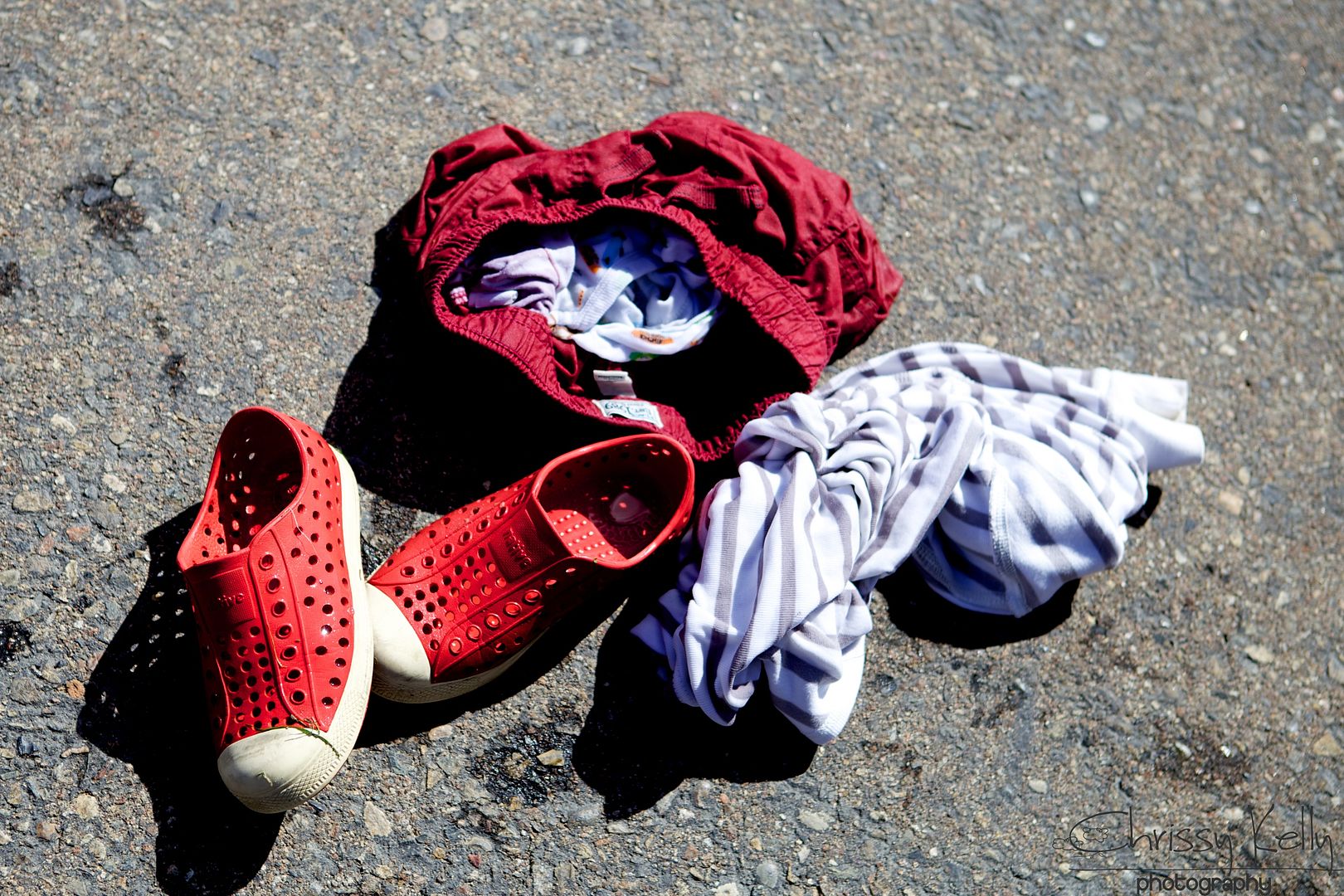 And laugh...
And laugh... I am still laughing now. Dress courtesy of the Gap--Mom's shirt. Thank goodness I had a tank top underneath it.
What can you do but laugh?
I like to learn the hard way- by trying, and failing and trying again. I had a little heart to heart with myself while driving home.
There's much worse parenting guffaws than a spontaneous dip in a pond. In fact- Smack dab in the middle of this kind of situation is where the best parenting moments and greatest life lessons lie. Learning hidden deep inside. They watch us in the stressful moments- and it teaches them how to handle stress. I think laughing is sometimes the best way.
I'm not going to let a fall into the pond change how we roll. I won't let it create fear. We will still get too close sometimes. We only have one chance to go through this life, and we want to do it in the front row, soaking up as much as we can while were at it. And one day when we are grown- I will forever remember these as some of the greatest days of my life.
Love,
Chrissy
Hey- we are on Facebook
And instagram: @lifewithgrey
share us with your friends for free pie. okay- I actually don't have any pie to give you, but I will give your an unlimited supply of free words.