There was a point during the writing retreat, that I just had to surrender. I was uncomfortable. Cold. Out of my element. There was no cell service and a heck of a lot of kale to eat. I missed Starbucks, my warm bed, familiar faces. I wished I still smoked. This just isn't me- I'm not edgy or artsy. I'm a introverted-extrovert depending on the moment, the day. I have a hard time owning who I am, maybe because I don't know who the hell that is sometimes.
I knew I had reached a pivotal point, and things could abruptly go either way. I had to dive completely in, or not participate at all. My hands shook and I slapped my inner over-thinker hard across the face. SHUT UP. I'm already here, I am all in. It was painful. I cried so much, and so many times. I unraveled. And there was so much beauty born from all of our pain.
And I'm not yet on the other side of that. I need sugar, and processed foods and sleep. I'm uneasy and exhausted. I can't stop crying. And laughing. I'm too much, I'm not nearly enough. Lonely. Alone. I need to ease to the other side of this pain.
I've gone back to Moming, but I'm not completely present.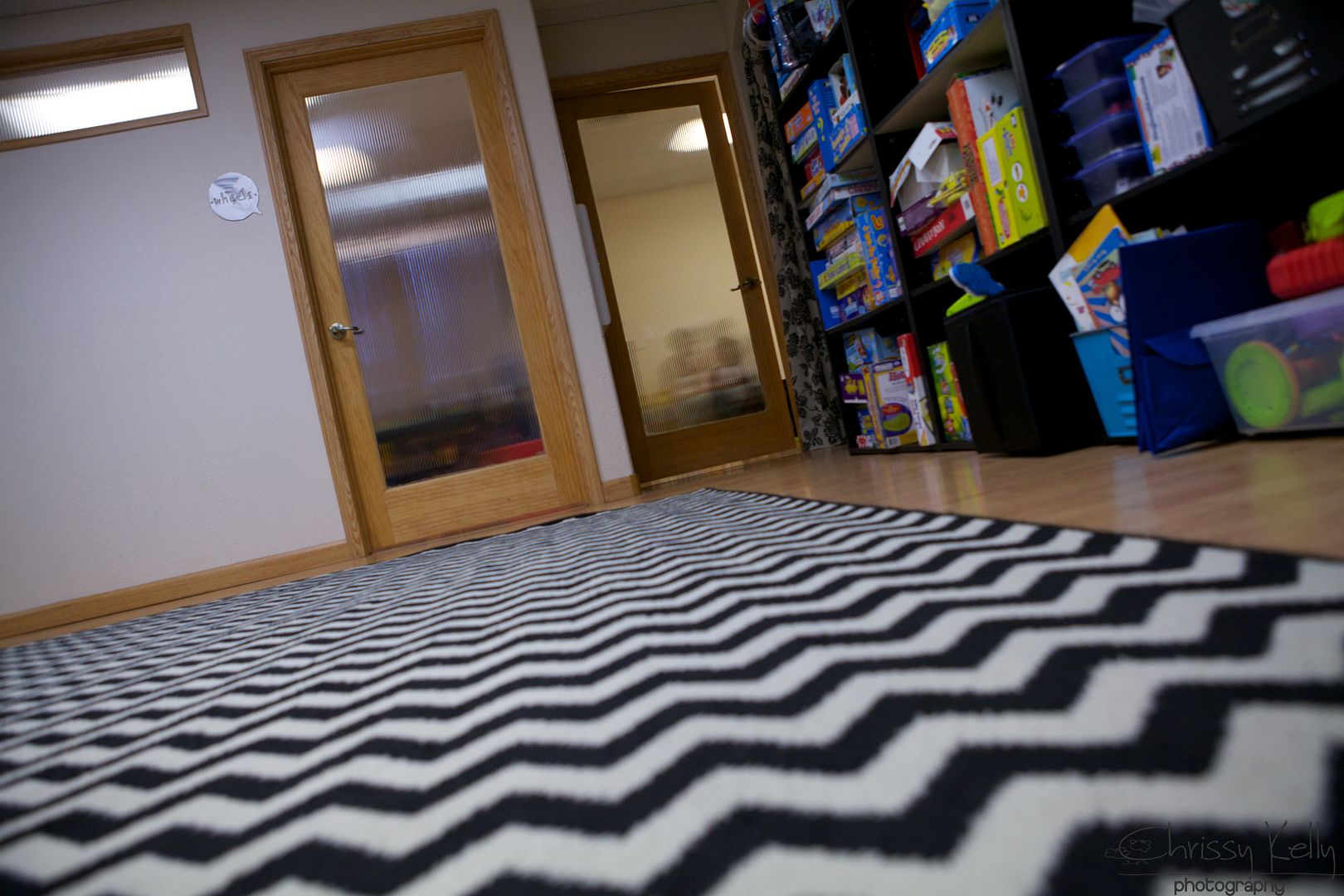 Double duty Speech Therapy...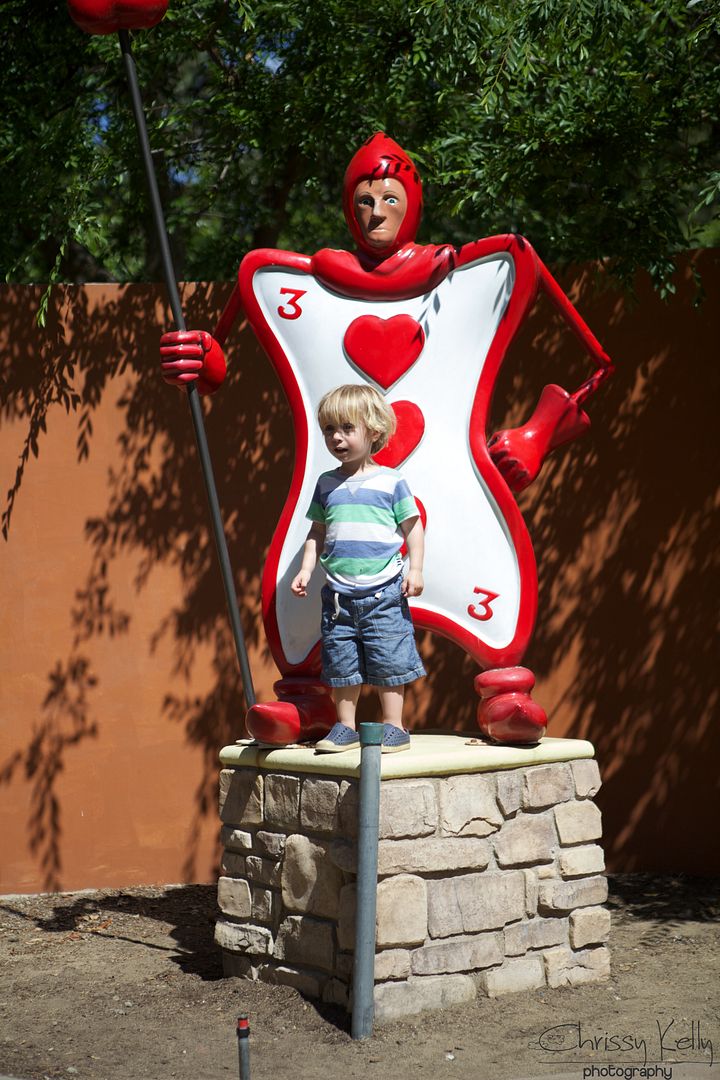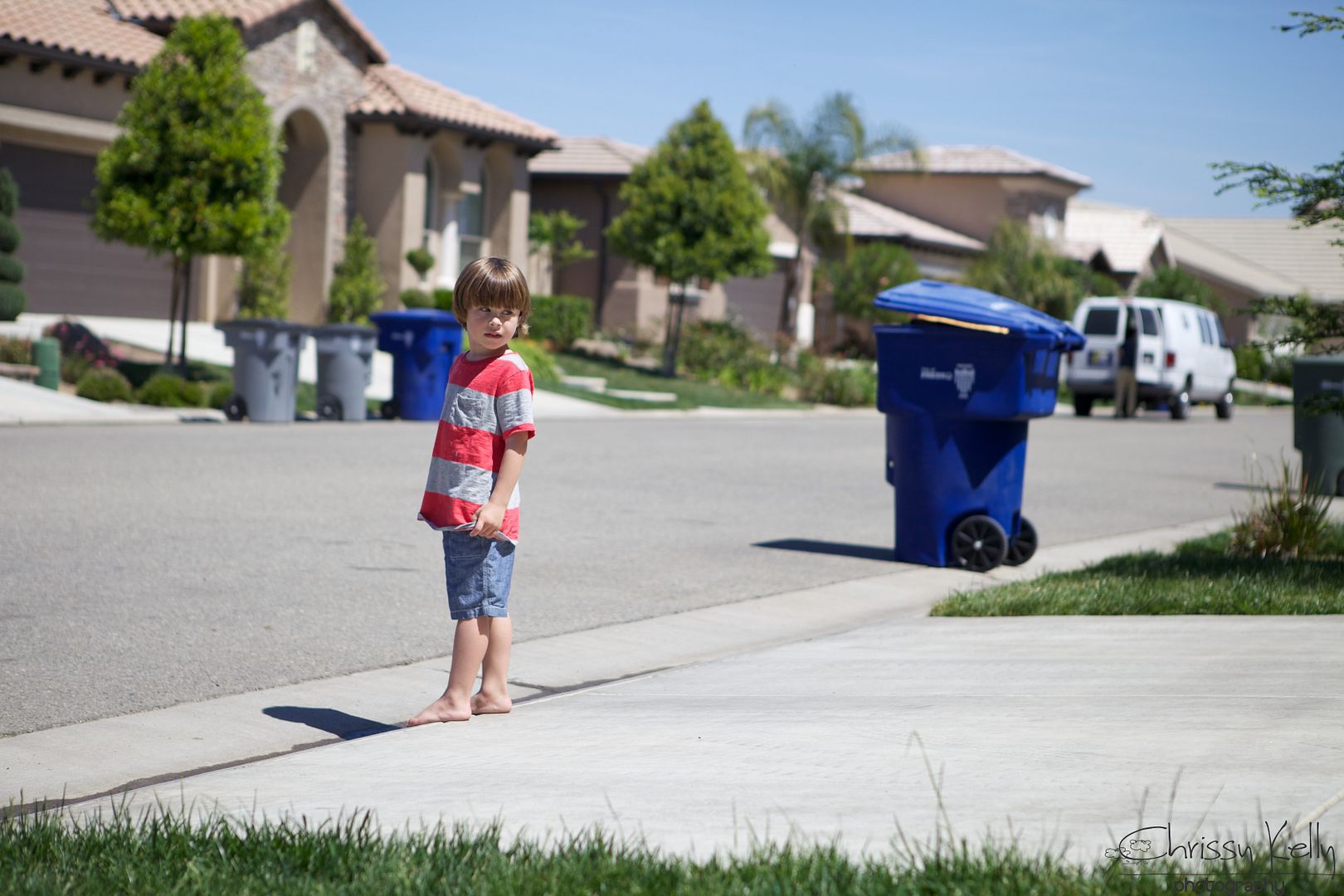 We waited for the Trash Truck.
I felt every single soul from Write: Doe bay there with us, enjoying the rumble of the truck too. I feel your stories in my heart.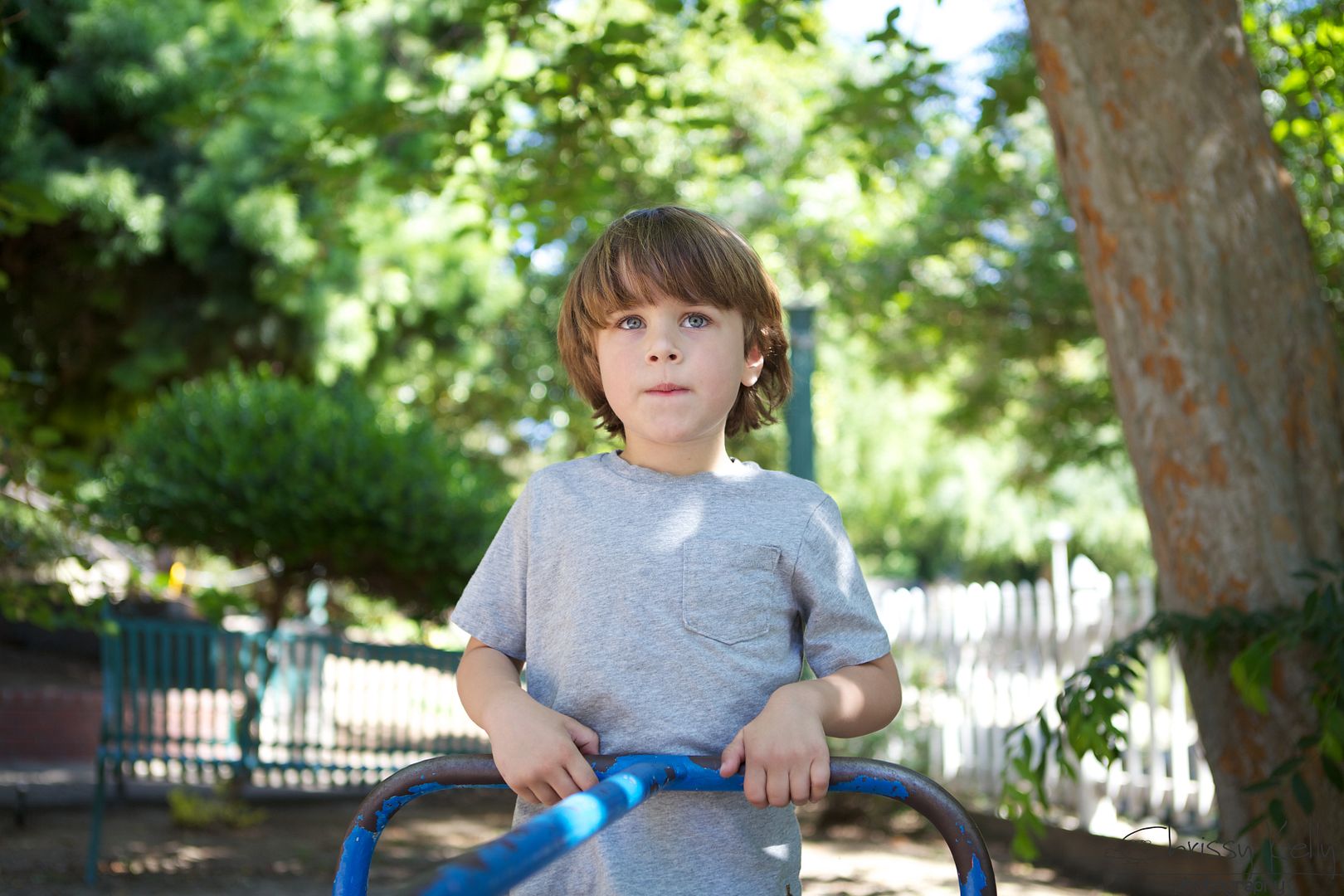 We've been outside and we've played...I look at the pictures and everything looks normal... but it isn't.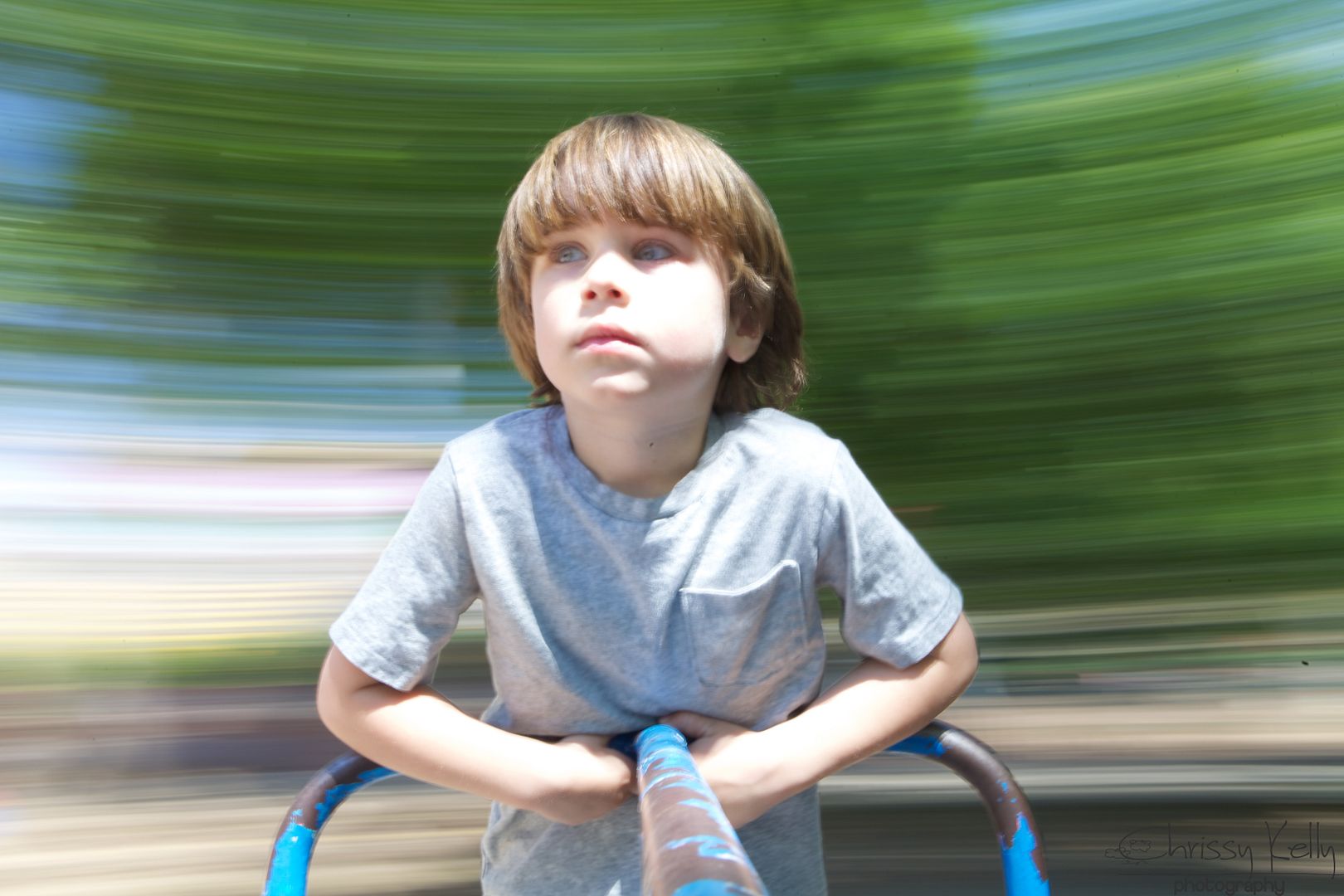 The world just won't stop spinning.
WARNING. This is not the voice of the Chrissy you know. This is not the Chrissy that usually writes this blog. This is a Chrissy that actually exists in life- but hides from writing. She stands in the closet eating chocolate or drowns in Bravo TV or spends money in order to not feel. Do not be alarmed. I don't need to be talked off a ledge. I just want to be honest. Honest no matter how unpretty it feels. I want to learn to use the pain I waded through this past weekend in order to learn how to make it to the other side. I want to know if you too feel a prayer of connection to my heart.
I thought I would return home rejuvenated, ready to mom with gusto! Today I could have won numerous Mothering awards- Most time spent on Instagram. Present, but not really there. Fastest at turning on the TV. Giver of eleventy hundred juice boxes. Ding, ding, ding- I'm the big winner.
I don't know yet how to be back in this world. I still have a toe in the Orcas Islands and I don't know how long I can stretch this far. I want to be closed up more than ever- but I want to be open even more than that. I don't want to think so much. I just want to surrender again
.
Today I decided I wasn't going to write for a week and just process. But I have this knack for running away from the fire. I went on my retreat to grow, and the best way to grow as a writer isn't about figuring out where to put commas. Instead for me, it's about a process of mucking up your soul. Blooming to new experiences. So with mucky soul, instead I'm going to run on into the burning flames. I'm going to stop over-analyzing this discomfort and instead feel it, breathe it, own it until I can find my real voice again. I need to feel like myself again, my regular- abnormal self, while processing all along the way. It's painful. I sift through the emotions that float to the top.
I am vulnerable. Not that I said too much, but that I think so much. I care so much it feels crazy. I care that you like me, I care what you think. I care that you like my writing, and my story and I hope that we can connect. I hope you like me. That feels weak. I am ashamed.
I am dealing with feelings of inadequacy. You are a mediocre writer and shouldn't have gone in the first place, asshole me says to doing her best me. I don't even remember what a participal is, how would I know if it's dangling? I have to talk myself through "a lot" or "alot" over and over again. I don't want to write a book anymore, I think. I learned during Claire Bidwell's presentation that you have to make yourself sound interesting and worthy to get an agent. Every time I write like that- it's a big fat lie. I want to hire a ghost writer to make me sound interesting. If I had to write it- it would read: Chrissy drones on and on and on and on about things that don't matter. She overthinks everything until the reader is exhausted. Chrissy is boring, generic, and cliched- her story unpalatable. Chrissy has no idea how many chapters are even supposed to be in a book, or how many words should even be in each chapter. Chrissy is mostly just a loser, trying too hard to be funny and loved. Let's all take a good moment to laugh at Chrissy now.
You don't need to talk me off the ledge. You don't need to compliment my mothering or my writing. This is all part of the process. I don't know why it's so confusing, but it is. This is all part of me. A real part of me that has always existed, it's just never had so many opportunities to feel vulnerable and uncomfortable and also so alive. I didn't travel for 12 hours straight to stay comfortable and to stay the same. Nothing significant in my life has ever been easy. If it was- it wouldn't also be significant. And here I wade and breathe in the in between. I'm awesome at the beginning. And filled with clarity at the end. But the unfigured out middle is skin crawling excruciating. Like when you are wearing too small of tights that constantly lie three inches below your crotch and you just want to rip them off. Somewhere below the crotch must be where the lessons lie.
My heart aches I miss my friends. My connections. I love the recognition that even at 40, I can walk into a new situation petrified and make winderful new friends. Friends so good that it hurts to leave. I brought some of that vulnerability home with me. Before I left, I had so many bad what ifs. Do you remember? I made myself turn them into good what ifs for a change--
The time is now. For every one of us. The time to let go of the bad what ifs and turn them into good ones. What if I have the time of my life? What if I laugh so hard it hurts my stomach? What if I create incredible friendships that last the rest of my life? What if this adventure leads to many, many more?
My what ifs came true. Every single one of them came strikingly true. Sometimes the other side of it all is only one more big breath away. Keep breathing.
XOXO,
Chrissy
Join me on Facebook- but only if you get insecure too.